Yup, we know — you can't wait for the day when it's safe to travel again. And of course, we totally feel the same! In fact, the longer we wait, the longer our travel bucket list seems to get. (Or is that just us?) So, this time, how about we have our zodiac signs decide for us? After all, there's only so much time. 
Doesn't matter whether you're an astrology devotee or simply looking for some inspiration! Come on, it's always interesting to know what the stars and planets say about your personality. That said, here are some of the best destinations that you should travel to, post-pandemic!
Also read: Your Ideal Summer Getaway, According To Your Personality Type
1. Aries (20 March to 19 April) – Queenstown, Maui, and Buenos Aires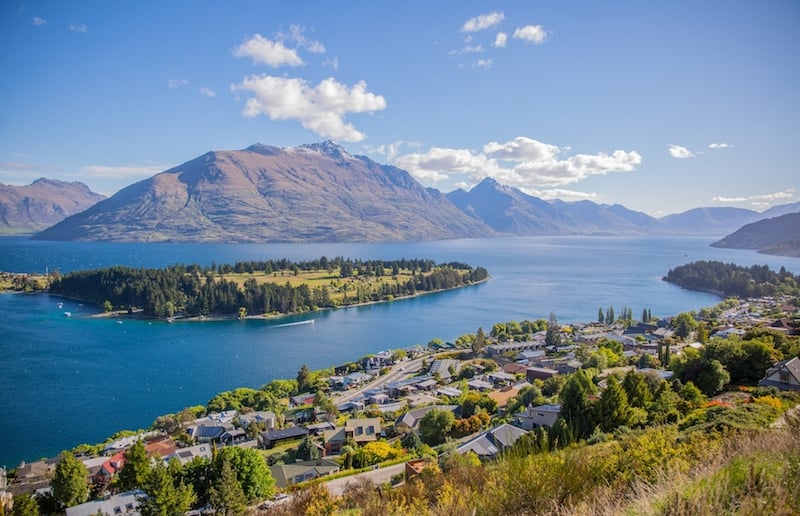 Impulsive and wild? Nah, Aries folk prefer the terms energetic and passionate. They like diving headfirst into most things, because hey, life's too short! When it comes to travel, they're all about exciting destinations that give them a feeling of independence. A hint of 'danger' isn't always a must, but it's definitely a huge bonus that lures them in — like a free extra tequila shot at their favourite bar. 
Aries love adrenaline-filled activities, that's for sure. This makes Queenstown, New Zealand an ideal destination. Ready to go skydiving from 15,000 feet and/or bungee jumping at Kawarau Bridge (A.K.A. the OG bungee site)? You can also try river-surfing, paragliding, and taking the ultra-steep cable car that is the Skyline Gondola! No wonder this town is considered the 'Adventure Capital of the World.'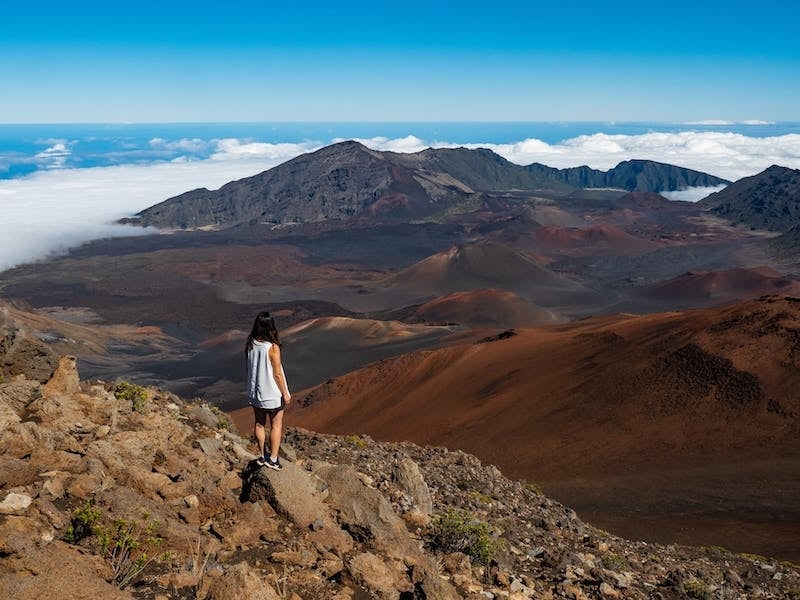 For more action-packed haunts, make your way to Maui! Our recos include: snorkelling in the submerged Molokini Crater, hiking up the Haleakalā volcano at dawn, and joining a traditional cliff dive (lele kawa) at Ka'anapali Beach. 
Meanwhile, there's also the inexhaustible Buenos Aires, where the parties really don't start until past midnight! But before your pub crawl, make sure to have a lavish dinner of Argentinian steak and full-bodied Malbec wine. Perhaps while watching a live tango show, too? 
2. Taurus (20 April to 20 May) – Tuscany, Lisbon, and Northern California
Taurus peeps are known to be true romantics who know how to enjoy the earth's finest pleasures. This is because this zodiac sign is ruled by the planet Venus, which represents love, beauty, and money. Naturally, this also applies to their preferred travel destinations! Think of them as that friend who claims to be chill, but actually lowkey prefers the finer things in life. 
Taureans are all about luxury, relaxation, and indulging their taste buds. This makes Tuscany a great choice. Enjoy the elegant artworks and sartorial scene in Florence, before heading to the scenic countryside. There, you can try the wine in Chianti, as well as truffles from San Miniato.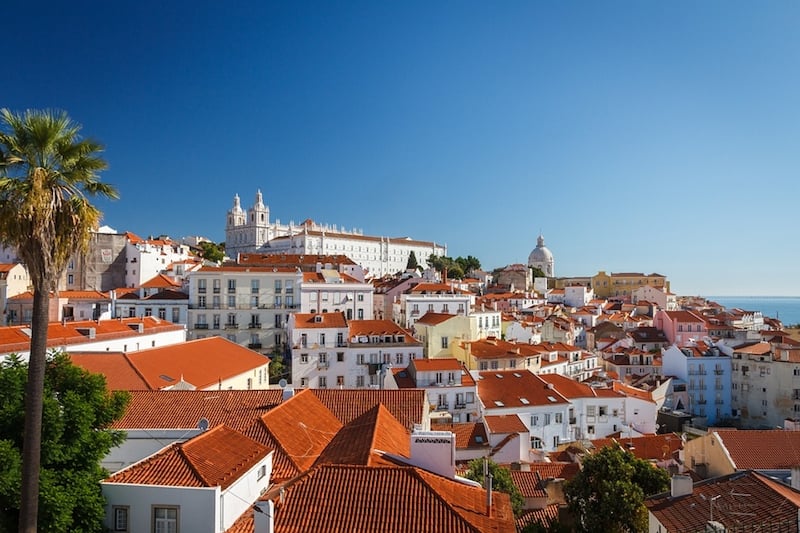 The local cuisine of Lisbon is worth experiencing, most especially for its wide range of seafood dishes. We recommend checking out the Time Out Market, a gourmet food hall where most of the stalls are run by Portugal's most talented chefs! Another option would be Northern California, where you can enjoy city life while staying in touch with nature. Good thing Napa Valley is just about a two-hour drive from San Francisco! 
3. Gemini (21 May to 21 June) – Saint Petersburg, Ho Chi Minh City, and Tulum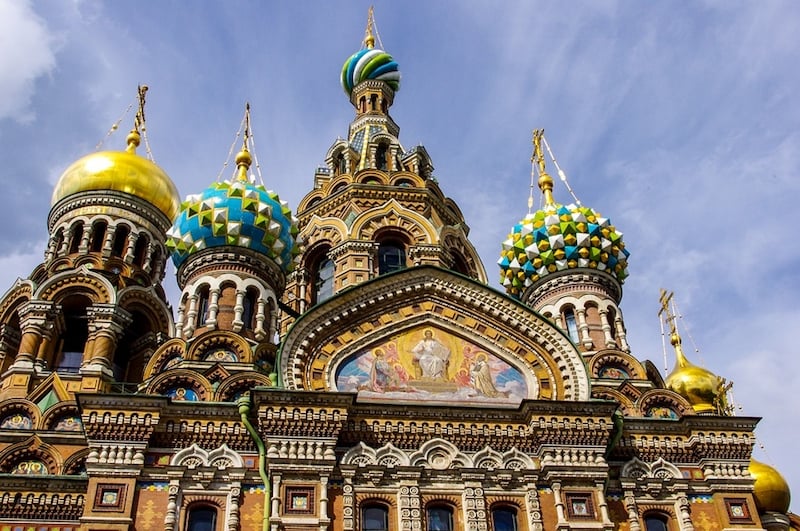 Dominated by the twin constellation, Geminis are said to be the most varied among all zodiac signs. They're as sharp and open-minded as they are fickle, and as sociable as they are mysterious. Its ruling planet is Mercury, which zips around the sun faster than any other planet. No wonder they prefer destinations where they can experience many things in one day and learn new things constantly! 
That said, the former Russian capital of Saint Petersburg (formerly known as Petrograd) is a must-visit! Geminis will love its rich culture and history, as well as the countless architectural marvels. Indulge your curiosity for all things opulent, with places like Peterhof Palace, Fabergé Museum, and Mariinsky Theater! It also boasts fabulous restaurants (like a caviar bar!) that will suit any fancy. 
For further cultural immersion in a vibrant urban jungle, head over to Ho Chi Minh City  (formerly known as Saigon). A caffeine kick courtesy of Vietnamese coffee will surely keep you up and alive as you explore the city's many sights! There's the Saigon Central Post Office and War Remnants Museum, for starters. Don't forget to take a day trip and explore neighbouring historical attractions like the Củ Chi Tunnels and Mekong Delta. 
Looking for a beach getaway? We recommend Tulum, Mexico, with its pristine shores and crystalline waters. And hey, if you ever get bored, you can always explore the Mayan ruins in Tulum National Park! 
4. Cancer (22 June to 22 July) – Grindelwald, Edinburgh, and Seoul
Cancer is ruled by the moon, which represents comfort, self-care, and intuition. They crave cosy spaces that could be their own safe havens. Represented by the steadfast crab, they don't often leave the safety of their shells. While they tend to be homebodies, they do love a good adventure every now and then. If you want a break from rigid, fast-paced itineraries, then this zodiac sign should be your go-to travel buddy! 
When it comes to exploring new destinations, Cancers like to take their time. They tend to go for places filled with deep traditions that could easily make them feel at home. And we can't think of any cosier place than Grindelwald, a charming village in the Swiss Alps filled with lush, rolling hills, traditional chalets, and snow-capped horizons. Really, it looks straight out of a postcard! 
The centuries-old city of Edinburgh is also a good pick for Cancers. Its stunning castles and other well-preserved buildings are equal-parts moody and romantic! Take a stroll along its shores on a gloomy day, for a dose of #feels. Another ideal pick is Seoul, which is one of those rare metropolises that don't feel overwhelming, despite its energetic atmosphere! Take your time to enjoy everything it has to offer: from street food and shopping spots to fascinating cultural spots. 
5. Leo (23 July to 22 August) – Paris, Dubai, and Jaipur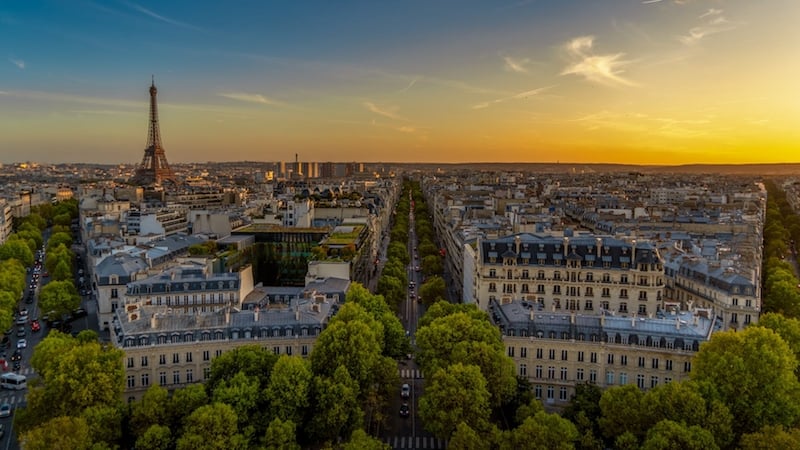 Leo is represented by the lion and ruled by the sun, which explains their fiery, lively personalities. Most Leos truly enjoy the spotlight, as they can light up any room with their vibrant energy. So, it's no surprise that when it comes to travel destinations, they're all about glitz, glamour, and adventure for days! The more interesting stuff that they can recount on their next dinner party, the better. 
Few places are more compatible with Leos' exuberance than Paris. After all, it's arguably the most elegant city in the world! Leos are in for a thrill with its luxe shopping districts, charming sidewalk cafés, and intricately designed museums. There's something dazzling to see pretty much anywhere you look. And if you can, get a hotel room with a balcony view — we promise, it'll be worth it!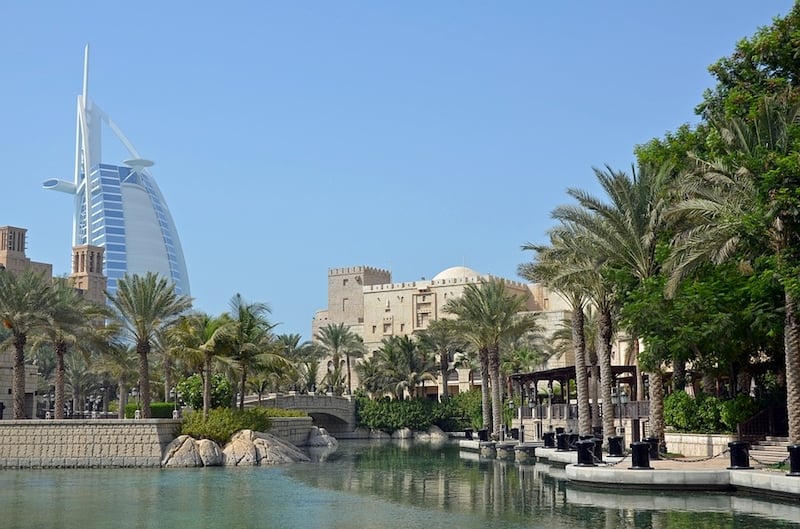 Up for something beyond the usual, fancy confines of Europe? Head over to Dubai! Dubbed as the 'City of Gold,' this desert metropolis is known for its astounding structures. You'll find both the tallest skyscraper and the largest mall in the world; though, we can't decide which is more jaw-dropping! Another spectacular city is Jaipur, A.K.A. India's 'Pink City.' Here, Leos can indulge their inner fierce and regal selves, as they take in the rich culture and royal heritage. 
6. Virgo (23 August to 22 September) – London, New York City, and Taipei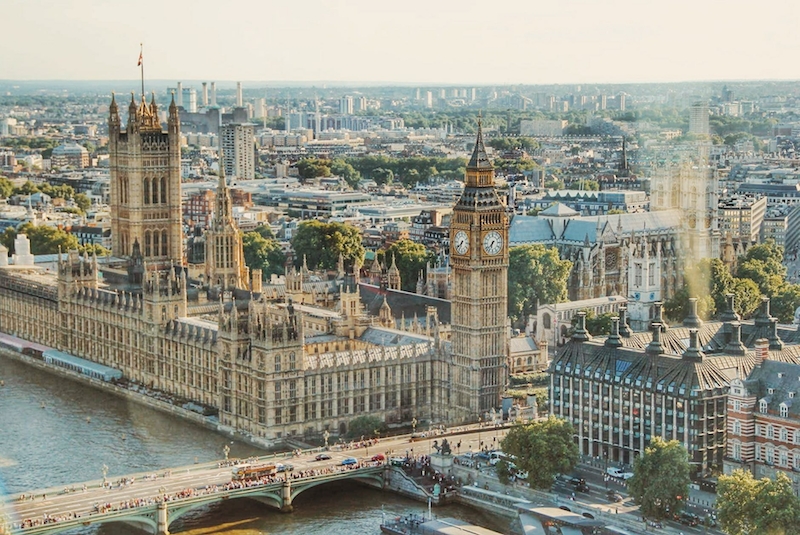 Many say that Virgo is the nit pickiest zodiac sign. They're all about organisation, clarity, and close attention to detail. That said, they could either be the best or the worst travel buddy, depending on how you see it! You can expect a well-planned itinerary that they'll make sure is followed perfectly all throughout. 
Though, let's face it — such planning comes in handy when exploring big cities with way too much going on that it's hard to figure out what to prioritise. Take London, for instance. Whichever type of traveller you are, you'll find something to love here! Whether it's grand palaces and museums, delicious food, stylish boutiques, or even pop culture spots. But, again, it's hard to know where to start… and that's where Virgos come in! 
For most Virgos, taking a 'real' vacation is out of the question, as their minds are constantly working. So, might as well opt for destinations that indulge their taste that is high-brow yet never boring. And you can't go wrong with New York City! It's the city that never sleeps, and you can't get more Virgo than that (whoops). 
For something closer to home, visit Taipei. This one is less fast-paced, which makes it a breath of fresh air. Still, it has its fair share of interesting cultural spots and neat surroundings, which is all a Virgo could ask for. 
7. Libra (23 September to 22 October) – Osaka, Istanbul, and Reykjavík
Among all the zodiac signs, Libra is the most balanced, as its Latin name and constellation suggest. This bunch is obsessed with symmetry, harmony, and equilibrium in whatever aspect of their lives. However, this also leads to indecisive tendencies — if only to make sure that they're making the best choice possible! So, when it comes to choosing travel destinations, they like having options, options… and more options. 
In Osaka, there's a perfect mix of traditional and futuristic spaces. You have the historic Osaka Castle and the ancient Shitennoji Temple on one side, and skyscrapers like Umeda Sky Building and Abeno Harukas on the other. And don't even get us started on the countless food and shopping options, like the famous Dotonbori and the Tenjinbashi-suji Shopping Street, which is said to be the longest in Japan!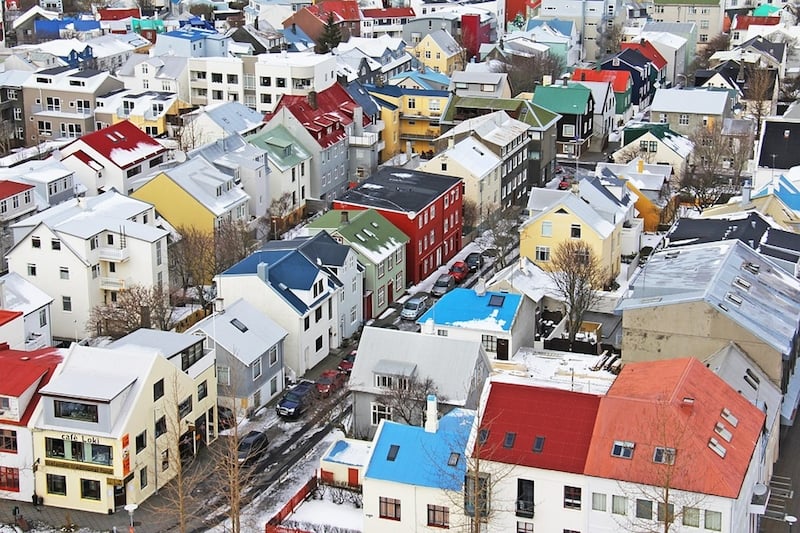 As mentioned, Librans are all about symmetry, which makes Istanbul a perfect pick. Not only does it straddle two continents, but it's also at the very centre of the world! Here, you can cruise along both European and Asian shores via the Bosphorus Strait. 
And of course, you can't forget Iceland: a country of extreme geological contrasts, earning it the nickname of the 'Land of Fire and Ice!' You can find the best sights in Reykjavík, like the Northern Lights, a geothermal beach, glaciers, and geysers. 
8. Scorpio (23 October to 21 November) – Marrakesh, New Orleans, and Amsterdam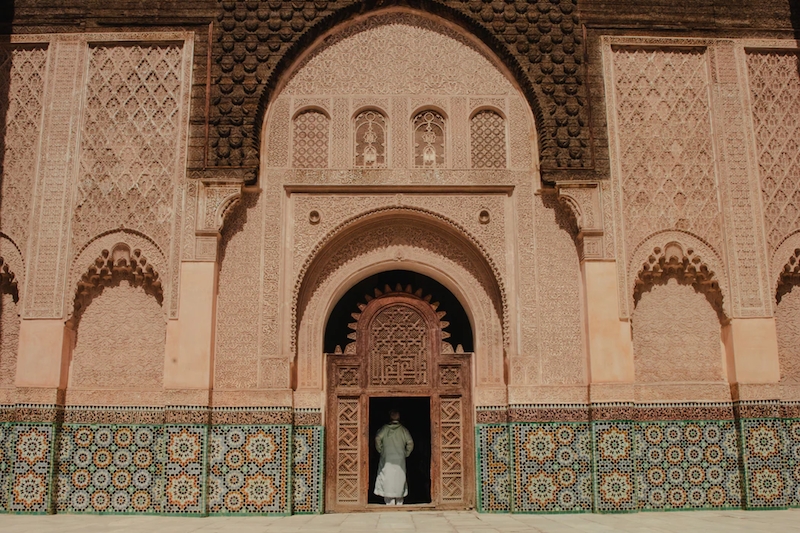 Scorpios are often deemed as private and intense. This is likely due to their magnetic, wilful, yet enigmatic personalities. You can never tell what's really on their mind, which makes them all the more interesting. They're also drawn to the deep and unknown, due to their never-ending curiosity. That said, they like exploring places that are able to do just that!
For starters, there's Marrakesh. This labyrinthine of a city happens to be the first cultural capital of Africa, and it shows; from colourful souks to intricately detailed palaces that look straight out of a mystical tale. There's also the contemporary Jardin Majorelle, a villa-museum formerly owned by Yves Saint Laurent. But beyond the über-Instagrammable spots, you can't miss the Old Town (or the medina): a UNESCO heritage site that allows you to experience Morocco during medieval times. Suffice to say, this city accurately reflects the dynamism inherent in this zodiac sign!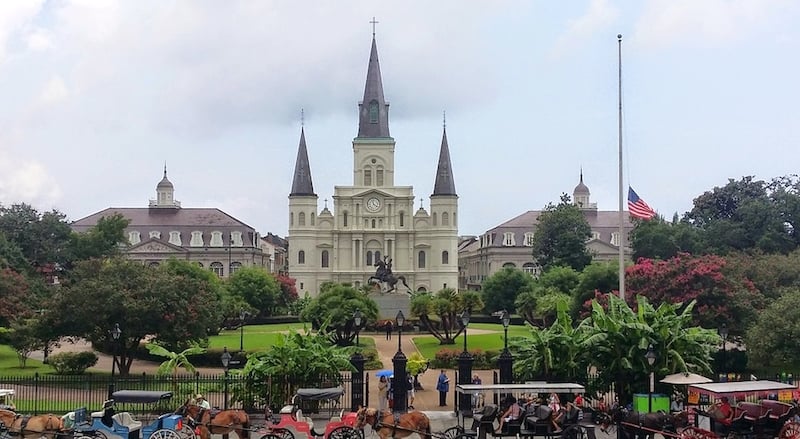 Meanwhile, New Orleans is the ideal destination to satisfy Scorpios' fearless curiosity! Up to this day, it's still shrouded in mystery — despite its famous festivities and lively jazz scene. There, you can visit a real-life voodoo shop, as well as the most haunted areas in the French Quarter at night. 
Looking for someplace that's on the lighter spectrum? We recommend Amsterdam! Bike around its picturesque streets during the day, then get lost in 24-hour parties and evening museum shindigs at night. 
9. Sagittarius (22 November to 21 December) – Sydney, Siem Reap, and Nairobi
Sagittarius is ruled by Jupiter, i.e. the biggest planet in the solar system. This totally explains their sense of adventure that seems to be boundless! While not as impulsive as Aries or as scene-stealing as Leos, Sagittarians are often the most adventurous among the fire signs. They like venturing out to new places — sometimes on a whim and/or by themselves! 
Hence, we recommend Sydney: one of the best cities for the young, outdoorsy, and restless! For starters, you might want to try climbing the Sydney Harbour Bridge. But if heights aren't your thing, there's the equally exciting Bondi Beach, where you can go surfing and swimming. But if you really want to indulge your inner free spirit, take the Manly to Spit Bridge Coastal Walk. In this 10-kilometre trek, you can see expansive harbour views, fancy coastal homes, and even ancient Aboriginal sites.
Apart from being spontaneous, travellers with this zodiac sign also enjoy immersing themselves in unfamiliar cultures. For this, Siem Reap is your best bet: explore the temples of the famous Angkor Archaeological Park, try bug-infused Khmer cuisine, and even go ride a hot air balloon! 
Prefer a safari adventure? Head over to Nairobi, Kenya to see roaming lions, cheetahs, giraffes, black rhinos, and more! And if your schedule permits, why not volunteer at a wildlife rescue shelter, too?
10. Capricorn (22 December to 19 January) – Barcelona, Athens, and Hong Kong
As the most driven and ambitious zodiac sign, Capricorns like to work hard and travel harder. Think of them as the in-between of earth signs: pickier than Taurians, but less fussy than Virgos. Despite their unwavering, they take well-deserved breaks whenever they can. Hence, they don't settle for anything than less when it comes to holiday destinations. Leisurely and exciting just don't cut it; they need to gain substantial knowledge from it, too! 
Capricorns are all about historically significant places with the right amount of luxurious offerings. This makes Barcelona a perfect choice! They'll feel right at home in this cosmopolitan city, with its medieval quarters, Roman ruins, and the finest examples of Modernisme architecture. After all, it's home to artists like Antoni Gaudí and Pablo Picasso! 
And you can bet that Capricorns will make the most out of this. In between culture tours, you'll probably find them people-watching in La Rambla or enjoying wine and tapas at a chic hidden bar. 
For an even more iconic city, head over to Athens. A trip to the cradle of Western civilisation is a definite must for globetrotting Capricorns. They can spend an entire week looking at temples, statues, and other artefacts — all of which have been around for thousands of years! 
Prefer a more contemporary spot? Hong Kong is the way to go. Aside from its lively arts scene, it's also great for retail therapy! There, shopping isn't just a pastime; it's a way of life. And everyone knows that Capricorns are lowkey shopaholics! 
11. Aquarius (20 January to 18 February) – Helsinki, Mexico City, and Cape Town
Similar to Capricorn, Aquarius also likes to learn about new things while travelling. But the similarities end there! Aquarians are all about being experimental, eccentric, and nonconformist. When it comes to vacation picks, the more unconventional, the better. No mainstream haunts for them — they'd never be caught dead going to a 'basic' kind of place! Or rather, in an ideal world, at least. 
Aquarians like visiting places that are way less obvious than your usual touristy destinations. They also like cities brimming with creativity and originality. Hence, we recommend Helsinki: Finland's capital city whose lowkey aura entices many indie types!  Nonetheless, it has a lot to offer: cool bookstores and libraries, open-air museums, year-round outdoor pools, and otherworldly architecture — to name a few. Some of these must-see landmarks include the Helsinki Cathedral, Finlandia Hall, Oodi Central Library, and Löyly. 
Mexico City is another one that's off the beaten path. It's also one of the oldest cities in the Americas, so you can bet that it has an immensely rich history. Take a car ride to see the Aztec pyramids of Teotihuacán! But for modern, artsy must-visits, there's the Frida Kahlo Museum and Casa Luis Barragán. 
Looking for something more nature-centric yet still unique? Head over to Cape Town! Aquarians will surely love spots like Boulder Beach (say hello to the penguins) and the massive Kirstenbosch Gardens. 
12. Pisces (19 February to 20 March) – Koh Samui, Banff, and Prague
As the final zodiac sign, Pisces has supposedly absorbed every lesson learned by all the other signs. This explains why Pisces folks are mostly compassionate, kind-natured, and emphatic. They're highly tuned to everything, even the feelings of those around them. As old souls, they crave tranquil spaces where they can relax and process their emotions. And, of course, their preferred travel destinations are no exception!
As a water sign represented by two fishes, it's no surprise that many Pisces like to be near the sea. That said, the Thai island of Koh Samui should be on top of their must-visit! Whether it's kayaking, snorkelling, or simply frolicking in azure waters, this place is a dream come true for beach-loving Pisces! For quiet shores where you can unwind and rejuvenate, Lamai Beach is your best bet. Underneath its palm trees, you can leave your worries. 
Want a change of scenery? Visit Banff National Park in Canada! Pisces will enjoy this idyllic highland destination, which makes for a meditative experience amidst the serene company of nature. Check out some of the park's picturesque lakes, like the famous Lake Louise and the more lowkey Lake Moraine. 
Meanwhile, we recommend Prague for a more urban setting. This city is every bit romantic, with its cobblestoned streets, glistening river, and heritage buildings. There, you can walk around the Old Town Square and the Charles Bridge, and pretend you're in a historical drama film. 
Also read: Where You Should Travel to in 2020, Based on Your Chinese Zodiac Sign
Now that you've seen which exciting destinations your zodiac sign has picked out for you, would you say that these are accurate? Or, at the very least, are they right up your alley? We'd love to hear all about it!
---
Featured image credit: Josh Rangel