The Banff National Park is the oldest national park in Canada and is nestled right in the heart of the Rocky Mountains. Known for its amazing hiking trails, wildlife, and glorious views, this stretch of mountains is a must-visit for any traveller who finds themselves on the west coast of Canada. Here is a five-day itinerary for nature lovers, road trippers, and adventure-seekers alike.
Helpful tips to know
But before anything else, here are some things you ought to know about the place. Since Banff is a National Park, a park pass is required to get in and out. These passes can be purchased online and checked once you arrive, or purchased in person at the drive-through kiosks. There are day passes, passes for as many days as you need, or even yearly passes if you'll be travelling to national parks for a while. These passes need to be displayed on the left side of your vehicle's dashboard whenever you're inside the park.

Looking for a place to stay? Banff is host to a wide range of accommodations, from traditional hotels with hot springs and spectacular views to fancy Airbnbs and more affordable bed and breakfasts or guest house options. However, general prices within Banff are going to be more expensive since it's such a popular destination.
Tip: For travellers on a budget, the town of Canmore is the more affordable option in terms of accommodations and food. It's only 20 minutes away from Banff by car and is just right off the highway so it offers close proximity to popular hiking trails.
Day 1: Arrival
There are many routes you can take to get to Banff from within Canada. The most accessible starting point would be the Calgary International Airport. From there, it's about a two-hour drive along the Trans-Canada Highway. You don't have to worry about your vehicle either. There are plenty of car rentals available at the airport, so it's easy to hop off the plane, put down a car deposit, maybe grab a Tim Hortons for the road, and be on your way!
Expect smooth driving and some rugged mountain views slowly enveloping you. Make sure to keep your eyes peeled whenever you're on the road to catch wildlife such as deer, moose, and even black and grizzly bears!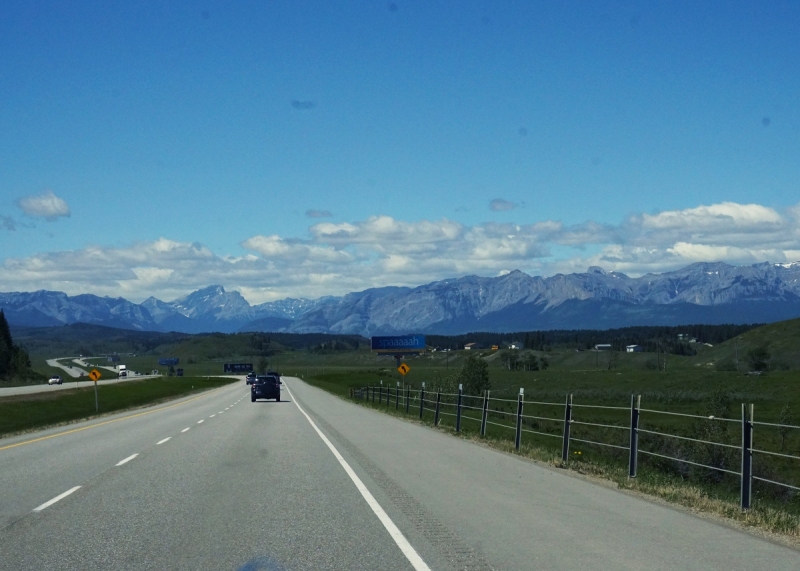 Tip: If you want to take a breather from the ride, Stones Restaurant at the Chiniki Cultural Center in Morley is a wonderful choice. It offers Chiniki-inspired brunch that's seasonally sourced, and even local specialties such as Elk poutine, wild rice soup, and homemade bannock. The Center also houses an informative exhibition and a First Nations artwork, so you can get to know the local histories of the land as well.  

Day 2: Hiking
There are tons of famous destinations to visit in Banff and the surrounding mountains, each one a natural beauty. One of the most popular destinations is Lake Louise, which is home to the Fairmont Chateau Lake Louise. Without a doubt, the clear and bright blue hue of the lake is mesmerizing. When the weather is good, the calm waters reflect the steep incline of trees that surround the hotel.

From Lake Louise, there are hiking trails to the Lake Agnes Tea House and the Plain of Six Glaciers Tea House. Both trails are immensely popular, as are their final teahouse destinations. I recommend attempting this hike early in the morning to arrive at the teahouse right as it opens. Visitors should expect long lines at these teahouses in the summer months. And it's also good to note that there is no takeout service allowed.

The Lake Agnes trail is shorter but steeper. It begins at 390m and goes all the way to 2,120m. Hiking on the Lake Agnes trail will take about one or two hours to complete. In contrast, the Plain of Six Glaciers trail is gentler in elevation, but it takes much longer. The trail eventually leads into the glaciers, which means colder temperatures and wind.
Tip: For the truly adventurous and fit, it is possible to do the Lake Agnes trail, stop by the teahouse, and then continue the hike to the Plain of Six Glaciers. You'll eventually get past the Big Beehive and hike toward the glaciers themselves before turning back. To do this hike in its entirety will require most of the day. Be sure to wear proper hiking attire and comfortable walking shoes.

Day 3: Crystal views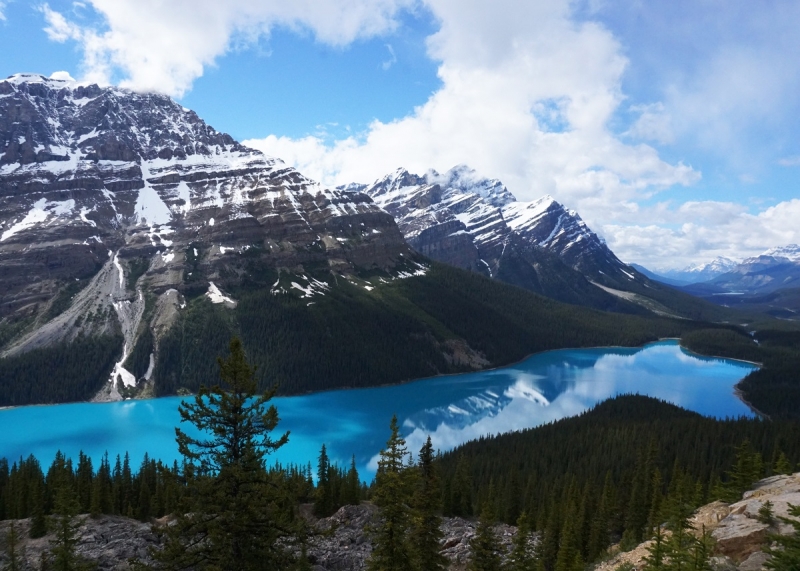 Getting to Jasper National Park from Banff will be three and a half hours by car. If you aren't the designated driver, you should still keep your eyes peeled because this is considered one of the most scenic drives in the world.
If you don't feel like committing to the entire drive, you can travel up to Icefields Parkway to experience the full magnificence of the Glaciers — home to ice that is as deep as the Eiffel Tower is tall. You can participate in a Glacier Skywalk and learn about the alpine and freshwater ecosystems that are vital to earth, or take a bus out to go and experience the glacier itself. For those who want to tough it out, you can do a guided hike on the Athabasca Glacier with proper hiking equipment.

Due to the glaciers, the temperatures at the Parkway range from two to 15 degrees Celsius even in the summer. Prepare yourselves for some chilly wind even if it's a comfortable 25 degrees in Banff. Close to the glaciers are the Peyto Lake Viewpoint and the Bow Summit, both easy trails teeming with wildlife and great mountain and lake views. If you are lucky enough to visit Peyto on a still day, the lake waters will offer a beautiful, clear reflection of the mountain behind it.

Tip: Although this stretch between Banff and Jasper is widely considered to be beautiful, it is also quite empty, which means few restaurants and gas stations. If you plan to spend a full day along this road, make sure to have food packed and your gas tank filled!

Day 4: Nature and nurture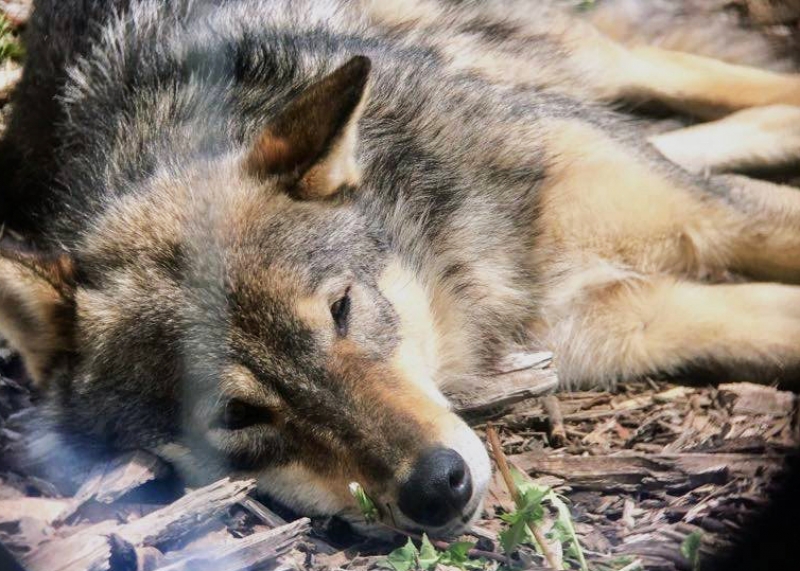 Banff Town is a quaint little mountain town full of eateries, retailers selling an eclectic mix of items, and specialty stores. A walk around is a great way to unwind after an intensive hiking session. Foodies, worry not. Restaurants such as Tooloolous will keep you full. Treat yourself to some premium ice cream at Cows for dessert!

If you're looking for activities that are less strenuous but still involve nature, the Yamnuska Wolfdog Sanctuary is just a one-hour drive away from Banff. The experience is truly unique as it's the only wolfdog sanctuary in the world! The place features some beautiful wolfdogs that range anywhere from mostly wolf to mostly dog.
You can go on a sanctuary walk or an intro tour if you'd like to know more about these beautiful canines. For an extra special visit, book an interactive tour so you can see the wolfdogs up-close. You can make reservations here.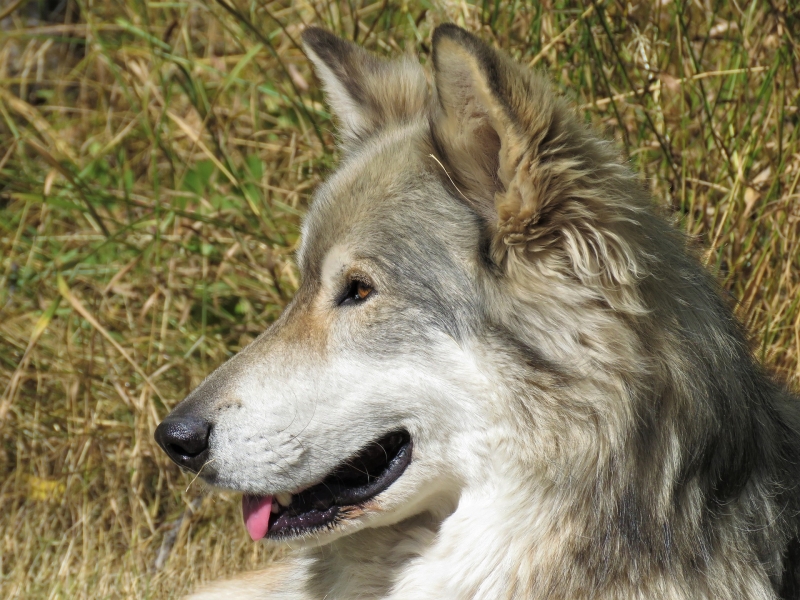 Tip: If you want both views of nature and a taste of the town, there are urban trails in these mountain towns which cut through very picturesque forests and quiet pathways. You don't have to walk either; you can bike around or even use Roam, Banff's own public transit system.

Day 5: Departure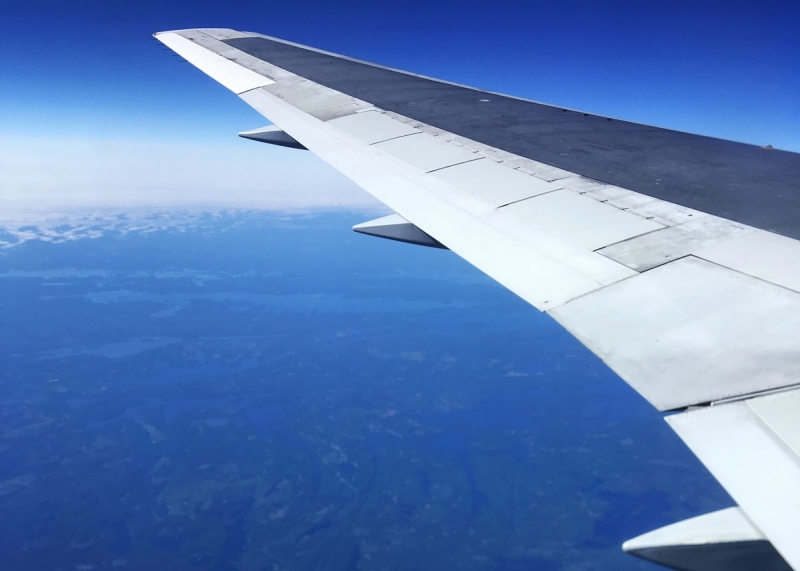 Although it's sad to leave, the fun doesn't have to be finished! If you have a midday or evening flight and want to make the most of your trip by seeing more of the region, spend a few hours exploring Calgary. It has been voted the most underrated city in Canada!
Take in the sights and hunt for some great shopping deals at the Iron Mills Outlet Mall. It's only a 15-minute drive from the Calgary Airport. Calgary happens to have the lowest goods and services tax in all of Canada, which means every buy is technically already a steal!
Also read: How to Survive 27 Hours by Train in Canada
As you can see, there's much more to do and discover in Canada. We hope this convinced you to visit Banff the next time you're in the country. Nature lovers and mountaineers must also stop by this area even if it's just their first time in Canada. Make sure to ready your hiking boots before the trip!