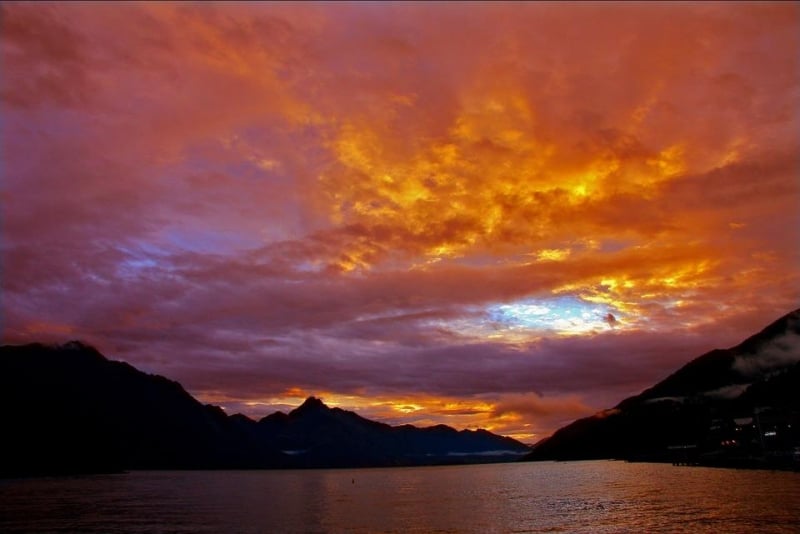 There's probably no other spot in New Zealand that's as exciting as Queenstown.
Affectionately known as NZ's adventure capital, it strikes a lovely balance between breathtaking natural beauty and iconic heart-pumping attractions.
Once a sleepy little village nestled in distant mountain tops, it's now a popular tourist hub teeming with incredible things to see and do. So, if you're an adrenaline junkie on the lookout for the next craziest challenge, here's a 3D2N guide to help you make the most of your time in Queenstown.
Day 1 – Get ready for some serious adventure
Let's kick things off nice and easy. First, head on over to Bob's Peak (located on 53 Brecon Street) to find some of the most awe-inspiring panoramic views in town. You won't be able to see anything without a little work though as the highest peak will require some trekking along the Tiki Trail. You could take the Skyline Gondola up to the top but where's the fun in that? Why not break a sweat before those breathtaking landscapes? The site is open daily from 9 am to 11 pm.
Fancy having a giant elastic band tied to your body and a tall edge from which you jump off? AJ Hackett was the first person to turn bungy jumping into a mainstream activity and, by the way, his bungy jumping company was founded in Queenstown. If you've never tried bungy jumping before, you can find out more at a few locations like the Kawarau Bridge just outside of town or up on Queenstown Hill.
What a rush today was! Time for some protein to fuel up for tomorrow. Head on over to the Botswana Butchery located on 17 Marine Parade and look forward to a stunning dining experience featuring amazing seafood and succulently cooked lamb (yum!). The vibe? Think subdued fine dining with tables draped in white and a combination of Asian, French and New Zealand influences in the dishes prepped here.
Day 2 – Some gnarly additions
This morning will involve some water-based activities at Skippers Canyon, a historic and incredibly scenic gorge that spans 22 kilometres. This beautiful spot can be accessed from Queenstown through the same road that leads to the Coronet Peak ski field. Skippers Canyon features a range of activities (from jet boating and bungee jumping to laid-back heritage cruises). Opt for the jet boating experience which can be extra amazing in a place as beautiful as this.
The Kawarau River is another great water spot for a little adventure, flowing about 60 kilometres eastward to Kawarau Gorge. This natural beauty comprises rapid currents and narrow stretches that has turned the river into a prime place for various action-packed activities like river boarding, jet boating, white water rafting and river surfing, all of which you're probably going to find equally intense. The Kawarau Gorge Suspension Bridge is also known for being the birthplace of commercial bungee jumping.
The Jervois Steak House, a reputable establishment located along 8 Duke St, offers some of the juiciest, most delectable steaks in town. Expect marvellous customer service in an elegant atmosphere. It's open from 5 pm to 10 pm daily.
Day 3 – A lasting impression
On the third day of your trip, explore more prominent landscapes starting with the Ben Lomond Track which usually requires a demanding trek with plenty of alpine vistas. You don't have to go through the entire route though. The track begins around the Tiki Trail, passing several great sights as the uphill journey gets steeper and more rugged.
You probably haven't completed a trip to Queenstown without going on the Shotover Jet Boat ride. This unique attraction is really one of the most popular and exciting activities in the whole town and involves jet boats (fast and agile vessels capable of driving at enormous speeds) that shoot across the Shotover Canyon, just 10 minutes from downtown.
Grab a massive, tasty burger from Fergburger if you're feeling famished, a renowned spot located on 42 Shotover St that uses exclusively New Zealand beef for an assortment of burger picks on their menu. Get a beef burger with some of the more expected toppings and cheddar or opt for the interesting Sweet Bambi, a patty made from wild Fiordland deer. Open from 8 am to 5 am.
Life is so full of different experiences and you might find the adrenaline-filled, blood-pumping experiences in store for you at Queenstown may very well be the best you've ever had. Take this 3D2N guide along with you for a look through prominent adventure attractions in this massively gorgeous destination.