Picture a city so saturated in its diverse art scene with galleries, museums, idiosyncratic concept stores and street performances. Combined with the picturesque canals and colourful rows of gabled houses, this aesthetically-pleasing city is a dream come true for every fartsy-artsy person who's seeking for the perfect squares on their Instagram feed. This city is Amsterdam.
The Dutch capital has endless experiences to offer. Beneath its charming facade are the infamous red light districts and one-of-a-kind coffee shops that legally sell cannabis to those looking for a different kind of "trip". It's quite impossible to see everything in Amsterdam in just a few days, but if you're short of time and have only 72 hours in the city, here's an itinerary covering 15 different hot spots.
DAY 1
1. Canals of Amsterdam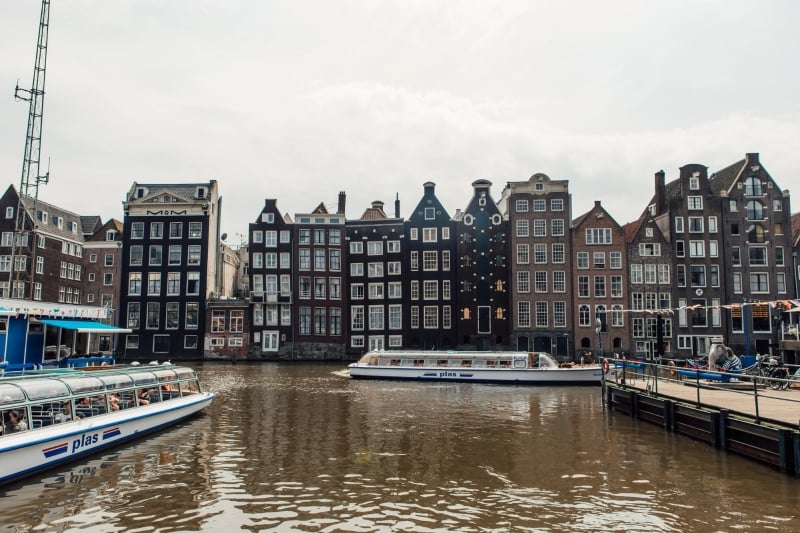 Kickstart the first morning of your trip by exploring the canals of Amsterdam! The city's canals are one of the first few attractions that come to mind for first-time visitors, and it's understandably so. The 165 canals in Amsterdam which stretch over 100 kilometres in total make it the "most watery" city in the world. Taking a guided canal cruise to explore the area makes a great introduction to the city. Appreciate the visual feast as you cruise past the traditional Dutch houses or the UNESCO-listed canal ring area inside the Singelgracht which dates back to the 17th century. Some of the most Instagram-worthy shots of this historic old town can only be captured while you're on the water.
2. Bloemenmarkt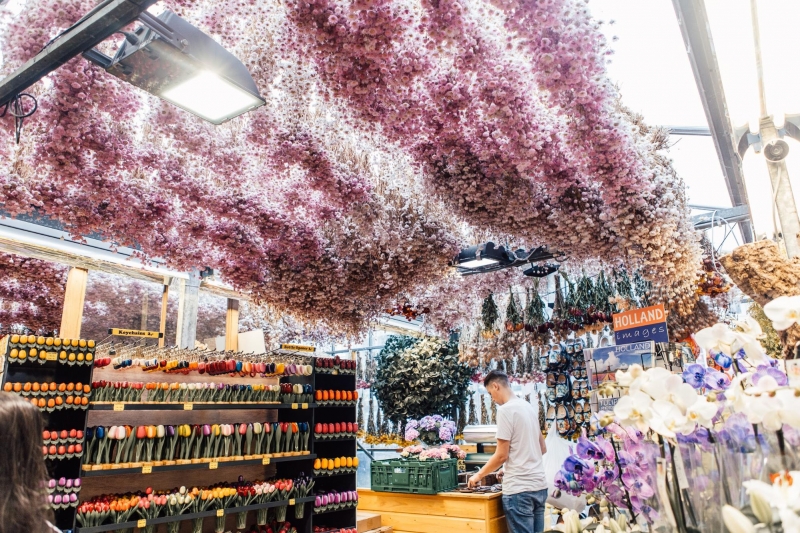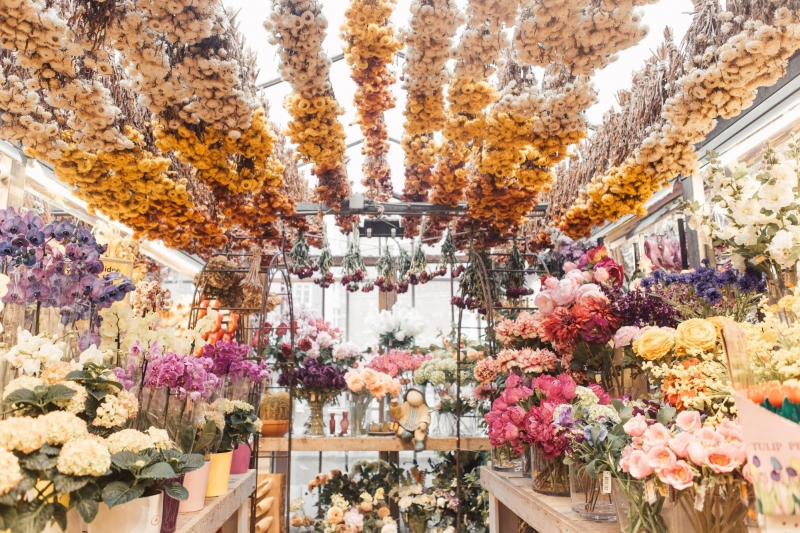 Make your next stop one of Amsterdam's most colourful attractions, the Bloemenmarkt. A tourist hotspot and every floral fanatic's wonderland, the Bloemenmarkt is also known as the world's only floating flower market. It attracts visitors from all over the world with its exquisite display of flowers. It's an ultimate floral haven that sells beautiful bouquets of fresh cut flowers, potted plants, seeds and gardening tools at affordable prices. You can also find Dutch souvenirs such as ceramic magnets of picturesque Dutch houses, wooden clogs, and porcelain coasters here to take home.
3. Albert Cuyp Markt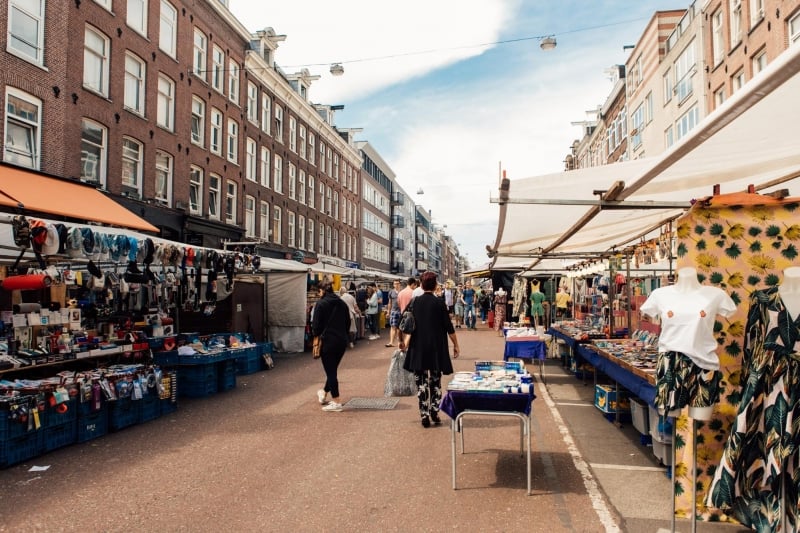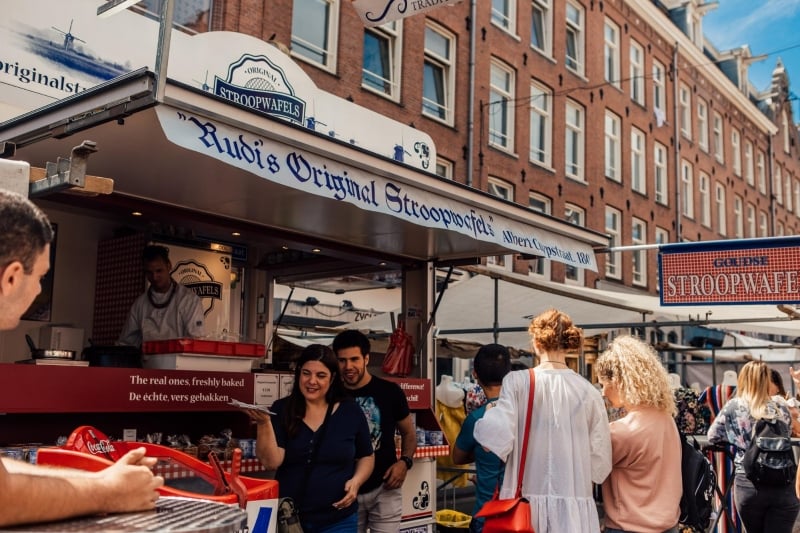 After a visual treat at the Bloemenmarkt, prepare your empty stomach for a delectable feast at Amsterdam's most famous market, the Albert Cuyp Markt. Here, you can indulge in some of the must-try Dutch delicacies that you've seen and read all about. Tourist favourites like stroopwafels, raw herring, frites, kibbeling and Dutch cheese are much more affordable here than at cafes and posh restaurants. Seriously, nothing is going to beat the anticipation of having a €1.50 piping hot stroopwafel freshly made from the dough right in front of you. Shoppers will also be delighted to know that Albert Cuyp Markt has booths selling clothing, accessories, antiques and homewares!
4. Van Gogh Museum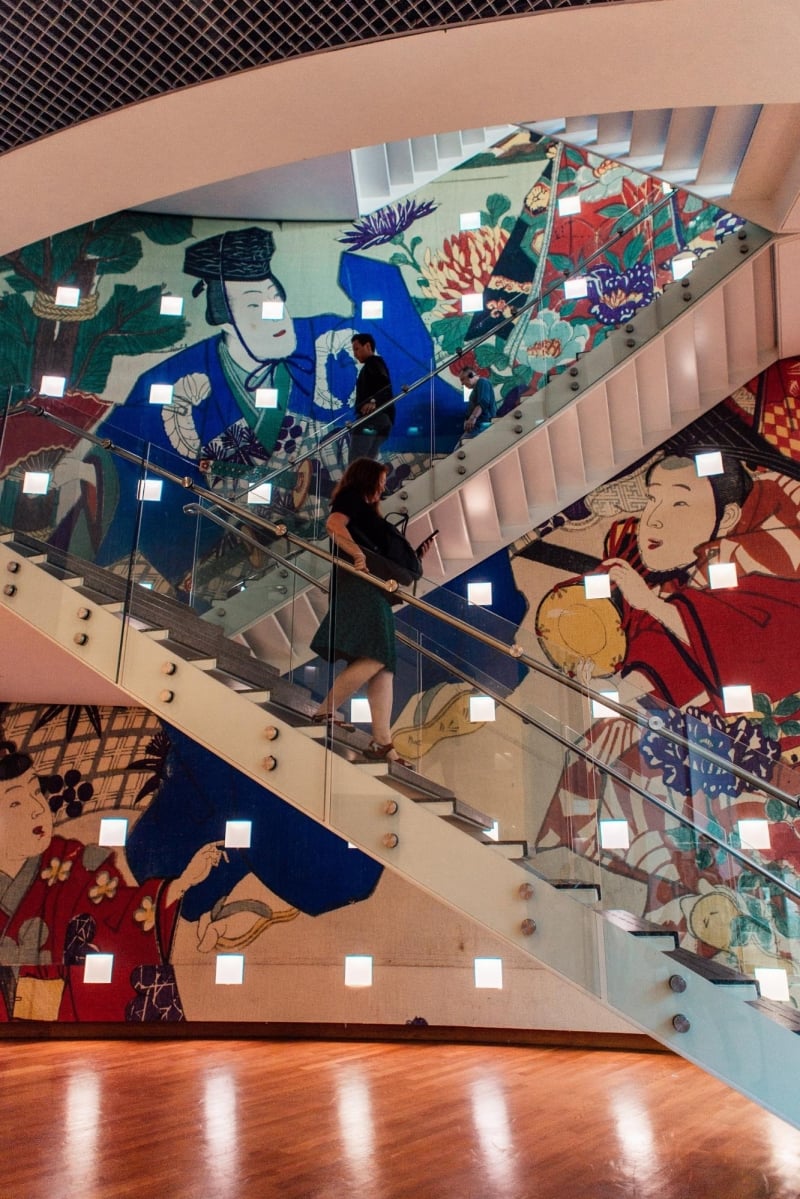 After a fulfilling lunch at the Albert Cuyp Markt, head down to Amsterdam's museum quarter and allow yourself to be in touch with your artistic side. Rated as the most visited museum in the Netherlands in 2017, the Van Gogh Museum is known for having the world's largest collection of the Dutch painter's work. Buy your tickets in advance to skip the waiting queues!
5. Rijksmuseum
Another popular museum in the museum quarter is Rijksmuseum, a Dutch national museum committed to portraying the art and history scene in Amsterdam. Art fanatics will appreciate the imperial museum's many exhibitions and thoughtful collections featuring many Netherlandic arts and artefacts. While you're here, don't forget to miss the #travelgram #doyoutravel Instagram-worthy shot at the stunning Research Library or the iconic "I amsterdam sign" at the front entrance of Rijksmuseum.
6. Pathé Tuschinski
After a humbling experience at the museum, make a stop at the what could arguably be the world's most jaw-dropping movie theatre, the Pathé Tuschinski. Heavily influenced by the Art Deco movement in the 1920s and 1930s, this "movie palace" has an elaborate, ornate exterior and interior; it's worth visiting just for its vibrant and expressive architecture. If you're here with a significant other, consider getting yourselves a pair of tickets in front of the big screen. Pathé Tuschinski screens both Hollywood blockbusters and art house films alike.
7. Coffee shops
In the Netherlands, the term coffee shop refers to alcohol-free shops where cannabis are sold and consumed. From hash brownies to joints, a coffee shop has multiple options to choose from, and they are licensed to sell them to adults over 18. If you're feeling adventurous and curious about marijuana, head down to a coffee shop in your neighbourhood and have your first-hand experience with getting stoned.
DAY 2
8. Pluk Cafe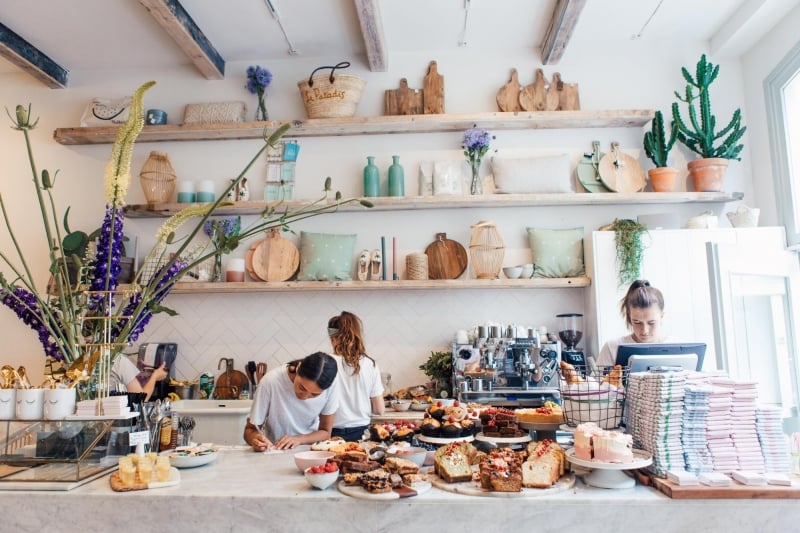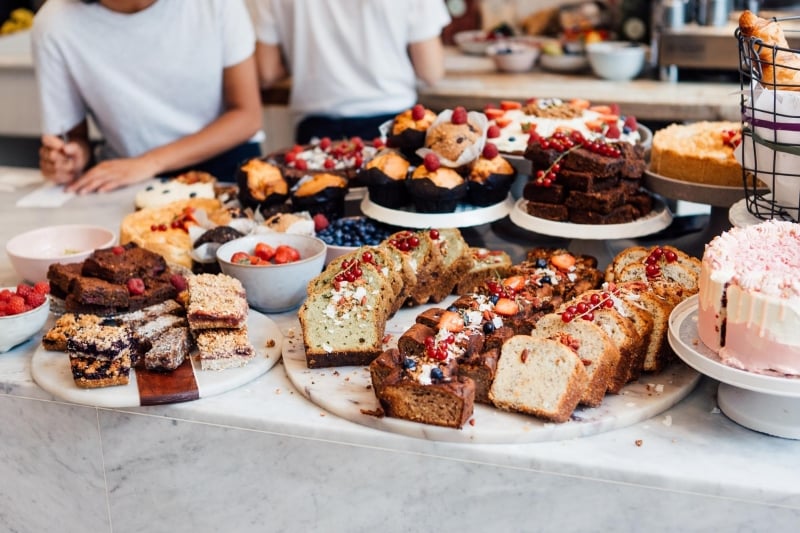 Start your next morning at one of Amsterdam's trendy concept store and cafe, Pluk. Cafe hunters and individuals looking for the perfect all-white aesthetics for their Instagram feed will love the minimalist, Scandinavian interior of this store. Aside from their pastries and brunch menu items, Pluk also sells a range of artisanal homewares and kitchen tools so you can adorn parts of your home to look just as pretty as Pluk's!
9. Dam Square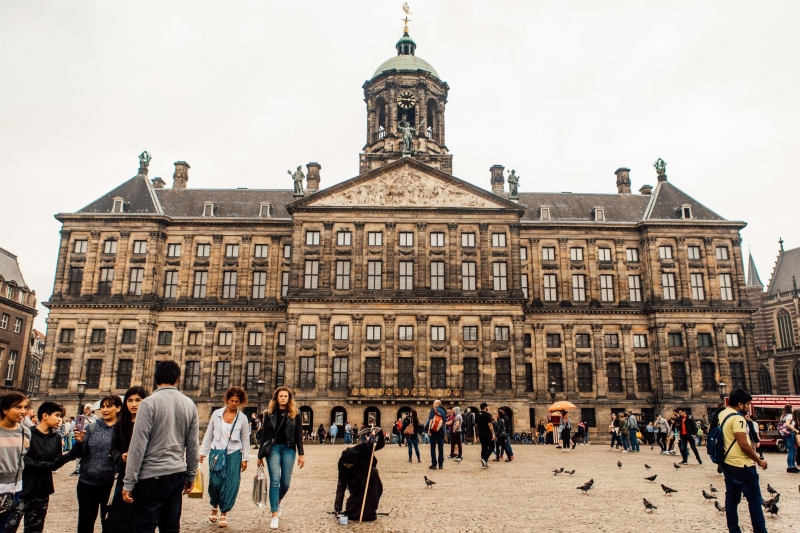 Dam Square is located right in the heart of Amsterdam, and is easily accessible from many popular neighbourhoods. Surrounded by the Royal Palace, the Nieuwe Kerk and the War Memorial, this open space is full of tourists and street performers from all trades. Make a stop here to get a picture with the Royal Palace as a backdrop, or visit the three attractions if you wish.
10. Anne Frank House
The third most visited museum in the Netherlands, the Anne Frank House is a former home and hiding place of Jewish diarist Anne Frank who was hiding from Nazi persecution with her family during World War II. This museum is also the preserved compact rear of the 17th century canal house that she and seven other fugitives holed themselves in during wartime as they fought to stay alive. The museum now exhibits snippets and images of her life through the excerpts written in her wartime diary. A must-visit attraction in Amsterdam, especially for anyone who has an interest in European history or World War II, it gives a sad glimpse into a dark period in the past. Tickets to the Anne Frank House are usually sold out a month in advance due to its overwhelming popularity, so do book it from their website early to avoid disappointment.
11. Pannenkoekenhuis Upstairs (Dutch Pancake)
After a humbling experience at the Anne Frank House, have a tea break at Pannenkoekenhuis Upstairs, where you'll get to indulge in some of the best traditional Dutch pancakes that come in savoury and sweet options. This cosy and quaint restaurant resembles a granny's tea parlour, and has an old-world feel to it with the multiple teapots and antiques hanging from the ceiling. However, one must conquer a steep flight of stairs (like in most Amsterdam houses) before they can enjoy the delights inside. Because Pannenkoekenhuis Upstairs is also a highly-raved gem with only four tables, give them a call to make a reservation to avoid being turned away during busy hours.
12. Red Light District
For the adventurous who wants to explore something different from what Amsterdam has offered thus far, patronise the infamous Red Light District. This area has multiple alleyways and narrow streets, and most shops are decked out in vibrant red-lit exteriors with sex workers behind the windows soliciting customers. There is a party vibe to this district, with numerous bars and restaurants that open till late dotting the thoroughfare.
13. TonTon Club Centrum
Located in the heart of the bustling Red Light District is a "barcade", TonTon Club. Attractive for its harlequin neon-lit interior and collection of old-school arcade games such as Mario Kart, Air Hockey and the pinball machine, it's the quintessential hangout spot for the 80's and 90's kids who are keen to evoke some nostalgia of their childhood days. Spend a night here with your friends and grab the craft beers or fresh tacos while you're at it!
DAY 3
14. Zaanse Schans Windmills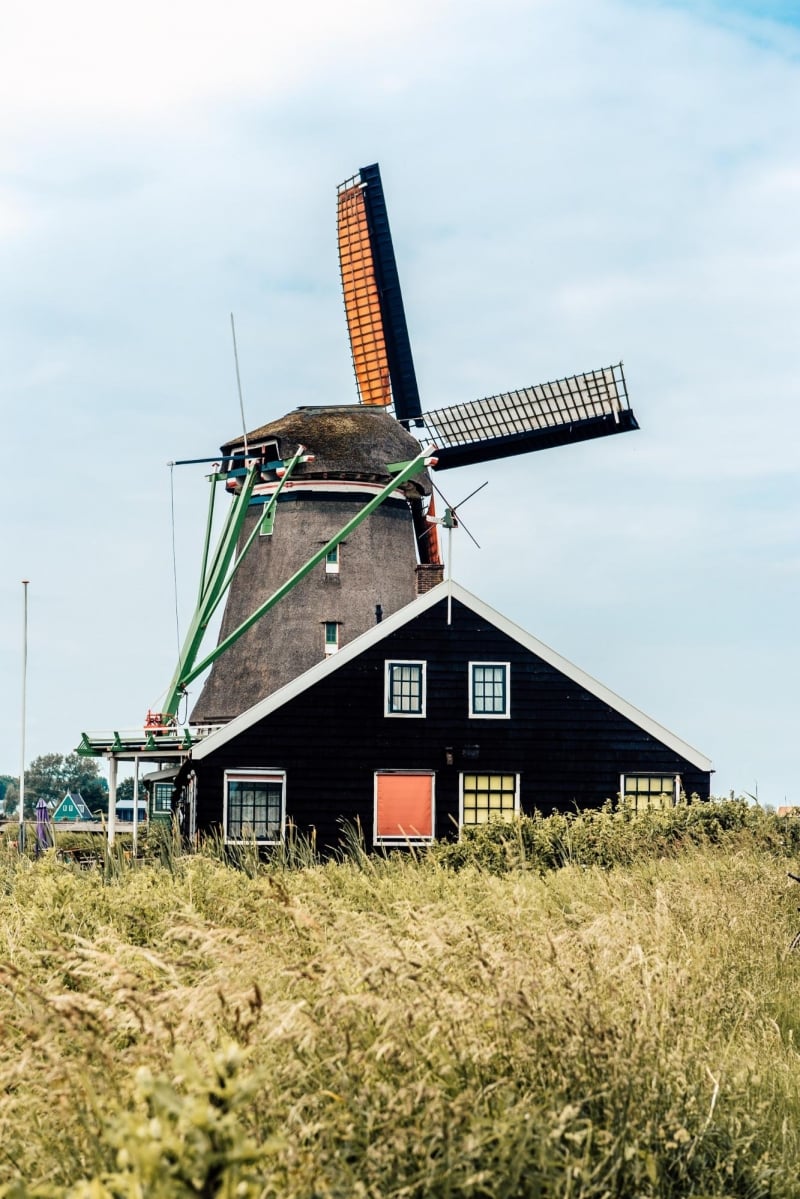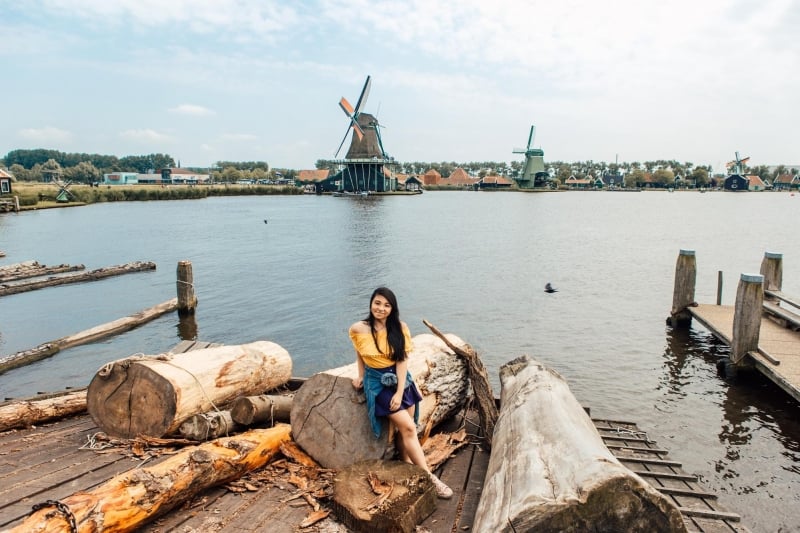 Your Amsterdam vacation just wouldn't be complete without a sightseeing day trip to the Dutch windmills! Zaanse Schans used to be part of a vital production sector that was home to over 600 windmills which manufactured paint, oil and other products. Today, only seven windmills remain in Zaanse Schans, and they host demonstrations to curious tourists who are keen to learn how these wind-powered machines operate. Zaanse Schans is also speckled with numerous traditional Dutch houses that have been well-preserved since the 17th and 18th century, making the Zaanse Schans village so authentically charming. It's no wonder why it's one of the most loved attractions in the Netherlands.
15. Keukenhof Tulip Fields
If you're in Amsterdam in spring from mid-March to mid-May, a trip to the Keukenhof Tulips fields is mandatory. One of the prettiest and largest spring flower gardens in the world, the Keukenhof fields boasts more than seven million flower bulbs lining the 80-acre garden to display a blooming sea of reds, pinks and yellows. A picture of yourself amongst these gorgeous rows of Dutch Tulips are without a doubt a gratifying addition to any Instagram feed.