Exploring Athens, the birthplace of democracy, is like taking a historical walk through time. Rich in culture and tradition, it is home to the most incredible structures that have withstood the test of time. Beyond the jaw-dropping architecture and amazing art dating back centuries, it also boasts of beautiful beaches, vibrant marketplaces, and one-of-a-kind activities (smash room, anyone?).
If you're thinking about booking a trip to the ancient city (and you definitely should!) make sure to cross everything off this list of things to do in Athens!
Also read: 10 Airbnbs in Athens for the Perfect Grecian Holiday
1. Behold the marvellous sights at the Acropolis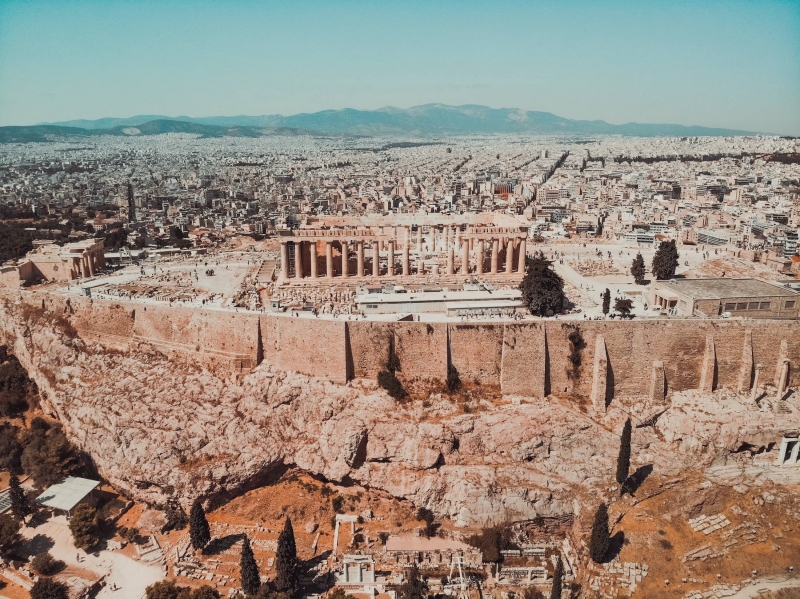 When visiting Athens, taking a trip to the Acropolis is an absolute no-brainer. Like the Pyramids in Egypt, Angkor Wat in Cambodia, or the Eiffel Tower in Paris, the Acropolis is simply iconic — the all-encompassing symbol of Greek history. Many have cited how surreal the entire journey is, treading along the very same paths that the greatest personalities in history once walked. It's  like seeing your history book come to life!
Parthenon
Visiting the Parthenon can be an emotional experience for history buffs! It's a tiring, uphill walk, but every stride and drop of sweat is well worth the unbeatable experience. You can almost picture how everyday life must have been for the local Greeks way back in the day.
Erechtheion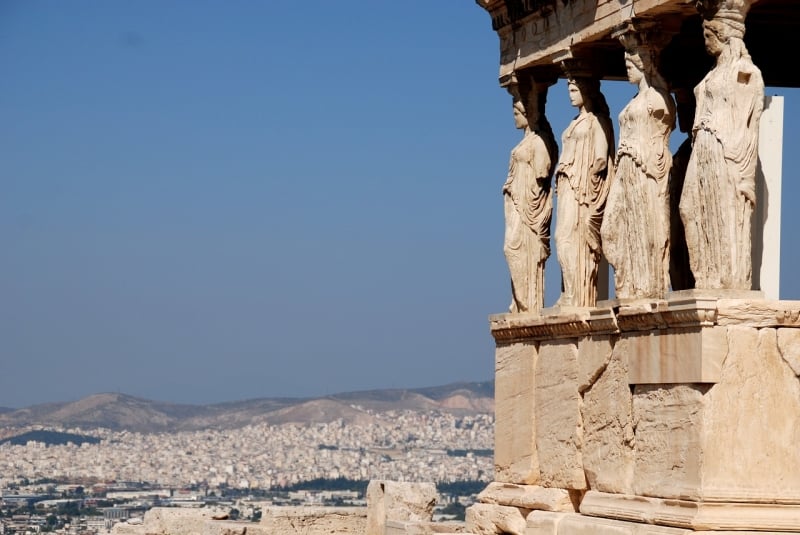 At the Acropolis, you'll find an abundance of impressive and antiquated structures. But one of the most magnificent show stealers is the Erechtheion, the second largest temple in the Acropolis. Don't worry — you definitely won't miss it, since it's situated right beside the grand Parthenon. The massive statues of six Greek maidens will surely take your breath away!
Take note, however, that these statues are just replicas that were put in place to allow sightseers to get a picture of how the original structure may have looked like in its prime. If you want to see the actual statues of the maidens, make sure not to miss the next item on this list of things to do in Athens!
2. Get a load of Greek history at the Acropolis Museum
For just €5 (SGD7.50), you'll get access to one of the most comprehensive and extensive museums imaginable. The sights at the Acropolis are magnificent, sure. But you won't get the full history behind it by simply paying them a visit and snapping a few photos. To complete your experience and add to your knowledge of fascinating Greek history, don't miss out on the Acropolis Museum!
3. Tantalise your tastebuds at the Plaka
Located at the base of the Acropolis, the Plaka is another destination that tourists flock to. It's a fantastic place for foodies who wish nothing more than to have a taste of local Greek cuisine. 
Aside from restaurants, there's also an abundance of quaint local shops and charming cafés. If you're hoping to bring home some unique souvenirs, you're in luck. You can nab interesting baubles and trinkets all around!
The atmosphere at Plaka is fun, vibrant, and bustling. So, even if you're not planning to buy anything, you'll surely have an entertaining experience taking in all the sights and feels!
4. Take a refreshing swim at Edem Beach
One hundred percent free of charge and extremely accessible by public transportation, Edem Beach is great for a quick, lovely swim in Greek waters. It's a fantastic choice for tourists who are short on time but would like to experience the holidays in an authentic Greek fashion — on an island in paradise! To hit the beach, all you have to do is walk a few steps from Edem tram stop. Talk about convenience!
5. Go down the Rabbit Hole at Little KooK
If you're a fan of quirky cafés that serve a wide variety of desserts in massive portions, then step right into Little KooK. Each room is decorated to fit a classic storybook theme, the Alice in Wonderland room being one of the most popular attractions! One step inside, and you'll feel as if you've entered one of the whimsical fairy tales from your childhood. It's a fantastic place to bring children — and children at heart!
6. Say a prayer at the Areopagus
Make your way to Areopagus, where the Apostle Paul is said to have preached to the Athenians. At the base of the hill, you'll find a plaque inscribed with the Areopagus sermon — according to Catholic tradition, the apostle delivered his teachings on this very spot!
Regardless of your religious beliefs, visiting the historical site is still well worth the journey for the picturesque views. To add to that, it's also a superb spot to watch the sunset (preferably with a bottle of the finest Greek wine in hand)!
7. Explore the Benaki Museum's diverse and interesting exhibits
Get a better appreciation of Greek culture by strolling around the Benaki Museum. You'll get to see exhibits of religious icons and other cultural relics, such as traditional bride gowns from the various islands of Greece. The broad collections at this Museum are so outstanding and impressive, you'll want to spend hours on end marvelling at all the artworks!
8. Smash to your heart's content at the Limba Rage Room
Smash, crash, bang! Let's admit it — don't we all want to smash something into tiny smithereens just for the heck of it sometimes? We're always trying to achieve a level of grace and poise, so this rare opportunity to unleash the beast within is quite exciting!
Don't be afraid to release your inner Hulk at the Limba Rage Room, where you're free to smash monitors, plates, tablets, phones, and more – whatever's breakable, you name it! To top it all off, you can even choose your own "rage" music to accompany your wild smashing spree! Amazingly, most people claim to walk out feeling the calmest they've ever been.
9. Stroll around the Museum of Cycladic Art
The Museum of Cycladic Art houses unique art pieces from the Cycladic Islands, which date back up to 4,000 years. This three-storey museum even has Picasso displays laid out for the public eye! In addition to Cycladic art, this museum also showcases artworks and artefacts from Cyprus, as well as other ancient Greek relics. If you're an art or history buff, this will definitely be one of your favourite things to do in Athens!
10. Brush up on your bargaining tactics at the Monastiraki Square
What's a trip to Athens without taking a peek at the vibrant and bustling Monastiraki Square? Search for enticing bargains at the flea market, where you can spot sophisticated antiques. Go nuts scavenging through junk to find some quirky items for rock-bottom prices! Remember: the frisky rummaging is a part of the whole experience, so enjoy the process!
If flea markets aren't your thing, then you can head out instead to one of the many restaurants, cafes, and bars around the square that serve traditional Greek cuisine (gyros, yogurtlu, and souvlaki? Yum!).
11. Get a taste of heaven on earth by dining at Lukumades
You may initially visit Greece to frequent the ancient temples revering the Greek gods. But if you're there long enough, you'll discover something just as heavenly — the sweet, delectable goodness known to mankind as loukoumades.
Famously recognised as one of Greece's most irresistible desserts, loukoumades will leave you bowing down to whichever Greek god brought this slice (or ball) of heaven to earth. Here's something you might want to keep in mind: No café serves these mouth-watering pastries better than Lukumades! This dessert shop in Downtown Athens serves loukoumades just as it should be: golden brown and crispy on the outside and soft and gooey on the inside.
Tip: If you're having a hard time choosing which variant to order (we don't blame you, they're all so enticing!), we highly recommend getting the loukoumades stuffed with chocolate, covered in even more chocolate, and topped with nuts! Paired with a cup of authentic Greek coffee? Sinfully delicious!
12. Catch the sunset at Lycabettus Hill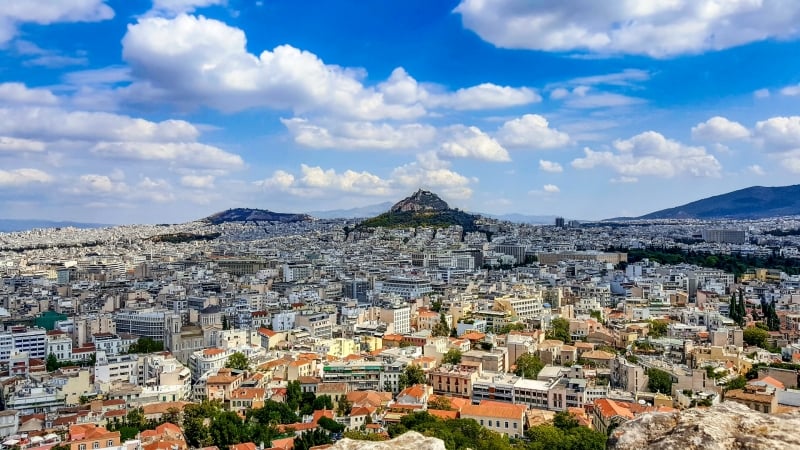 What could be better than catching a 360-degree view of the marvellous city of Athens? If you're not a big fan of hikes, don't fret! For just €5 (SGD7.50), you can ride a funicular all the way up to the summit. There's also a church nearby — if you stay long enough, you'll get to hear the bells ring!
Tip: If you want to avoid the harsh sun, you can climb up the hill early in the morning instead!
13. Go on a food and wine tour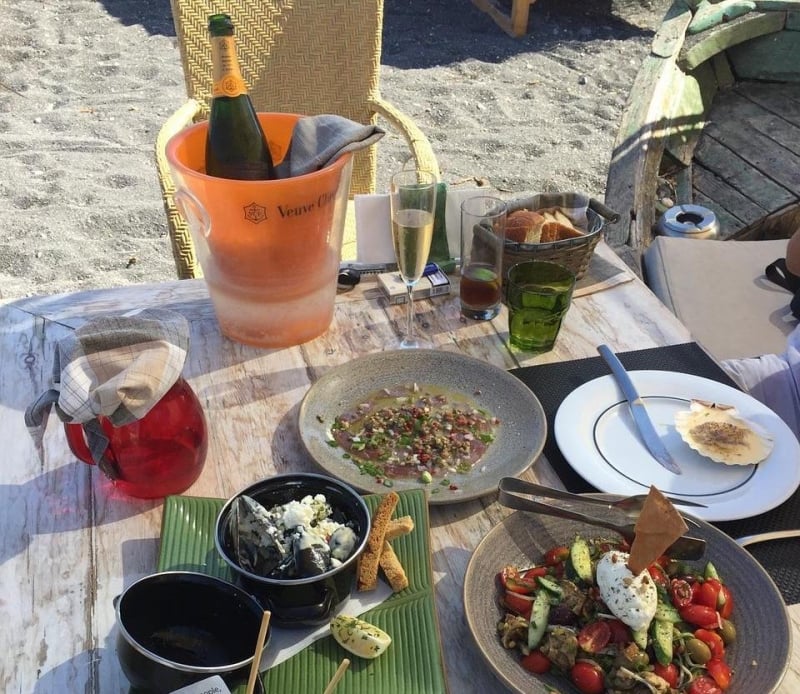 How well do you really know a city if you haven't familiarised yourself with its cuisine? If you're a bona fide foodie, then chasing after the best culinary spots in town will be glorious fun. There are tons of tours you can book, so you can easily ask around for recommendations!
14. Hit the beaches at Hydra
Experience the Greek island life by visiting Hydra, one of the Saronic Islands in Athens. The island has a more nostalgic and laid-back feel since all kinds of motor vehicles are banned from the streets.
How do people get around? By mule, donkey, or water taxi! It's a welcome change seeing modernisation turned down a notch. Make the most out of your trip by riding a donkey, going horseback riding, and of course, hitting the many beaches the island has to offer!
15. Sail far, far away into the Saronic Gulf
Get away from the city and seas the day (get it?) by sailing into the Saronic Gulf! Visit the spectacular, pristine islands by sailboat. Experience nothing but warm waters, the fresh sea breeze, and clear blue skies — ah, paradise!
16. Buy fresh meat, seafood, and produce at the Athens Central Market
If you're in for another chaotic (but thrilling!) market experience, check out the Athens Central Market. Amid vendors yelling and customers haggling, you can find everything you'll need for a homemade Greek feast — seafood, meat, and fresh vegetables! 
Note: The Athens Central Market is not for the faint of heart — if you're planning to go, prepare to see animal heads chopped off right before you and severed animal body parts hanging left and right in every butcher's shop.
17. Make a quick visit to the Roman Agora
Just a short walk away from the Monastiraki Square, the Roman Agora is a famous historic site that tourists frequently visit. Take a walk through ancient history and imagine how busy and crowded it must have been in its heyday! Picture Greek politicians debating with each other, philosophers sharing their profound ideas, and huge throngs of citizens joining in all the buzz! 
Also read: 8 Things to Do in Santorini for the Perfect Greek Holiday
Which one of these things to do in Athens are you most excited to accomplish? We can't wait to hear all about your great adventures!