Ever wanted to feel like you're living in a fairytale or right out of a movie set? Well, Edinburgh in hilly Scotland would fit the bill. The cobblestone alleyways, quaint cottages, rustic architecture, gothic cathedrals and medieval castles give the Scottish capital its distinctive character. Holding a World Heritage status, Edinburgh is made up of two contrasting areas: the Old Town and the Georgian New Town.
Aside from marvelling at the picturesque sites and basking in the atmosphere, Edinburgh also has a chock-full list of things to do. So if you're planning a trip to the UK, don't forget to include this stunning medieval city in your schedule! Just check out Edinburgh's top attractions below, and you'll understand why the Scottish capital has to be in your itinerary.
1. Edinburgh Castle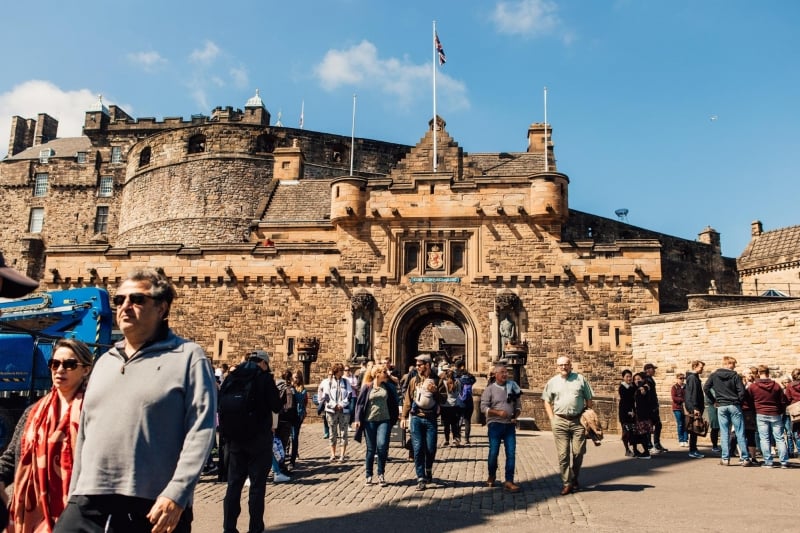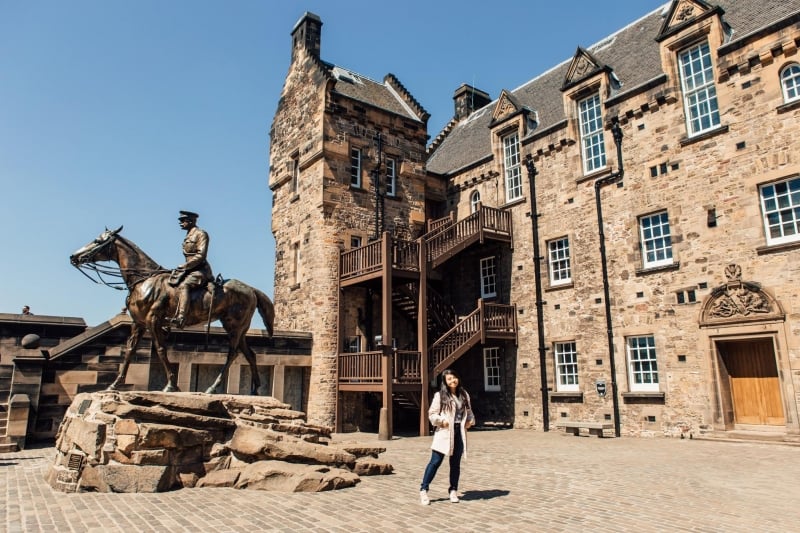 Edinburgh Castle is Scotland's most visited landmark. It is a dramatic fortress that sits above Castle Rock, which is a 700 million year old extinct volcano, and is part of the medieval Old Town. The Edinburgh Castle is home to the Scottish National War Museum and in the Royal Palace, you'll find a collection of the crown jewels of Scotland. Even if history isn't your cup of tea, just strolling down the walkways of the castle will make you feel like you have been transported back to the medieval times.
2. Dean Village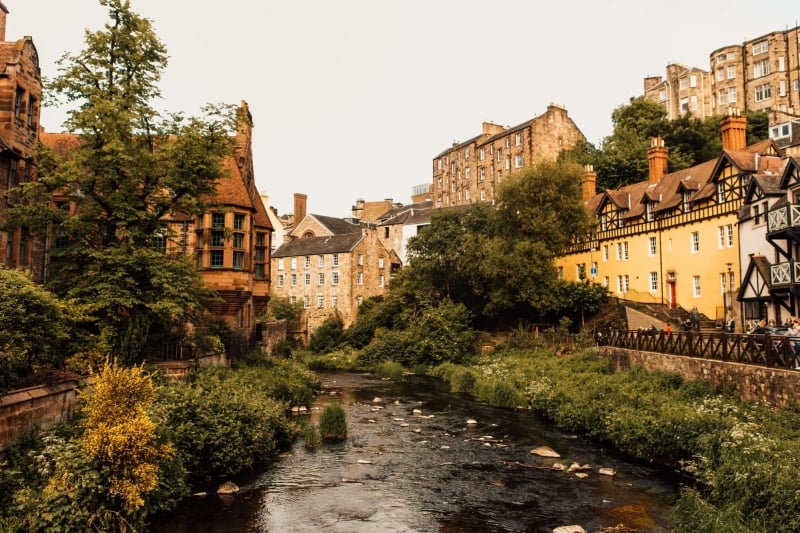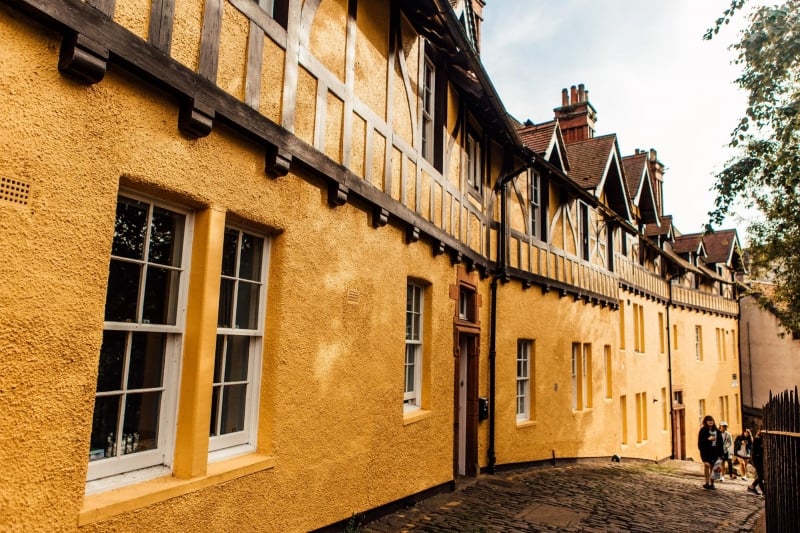 This picturesque site off the main tourist trail is going to be so worth your time. Formerly known as the "Water of Leith Village", the Dean Village is one of the underrated scenic and peaceful sites detached from the bustle of Edinburgh city. Once a village that mills water, it is now a place where many locals can be seen jogging or taking their dogs for a stroll along the Water of Leith walkway. Although there isn't much to do at the village, it serves as a good respite from the usual city sights. It is located just 10 minutes away from the main shopping district, Princes Street, and is easily accessible by car, bus, or foot.
3. Royal Mile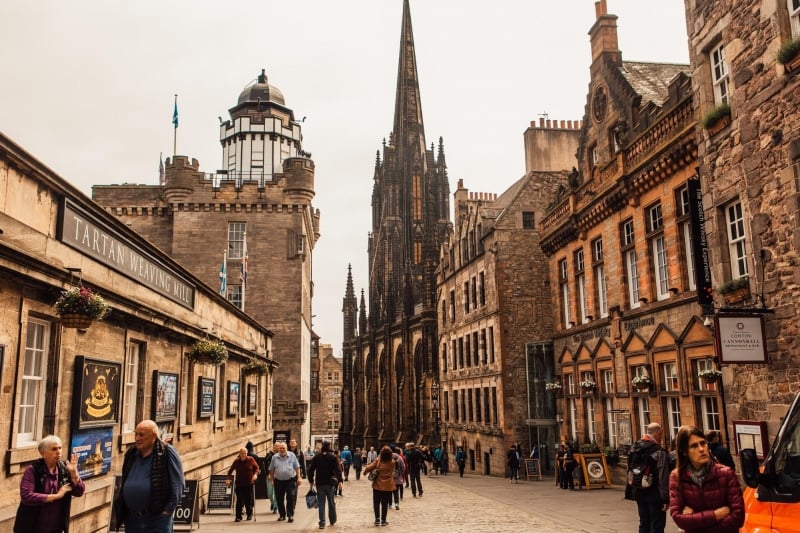 A well-preserved cobbled street that leads up to the Edinburgh Castle, the Royal Mile is lined with numerous bars, cafes and gift shops, and punctuated with street performers. It is a tourist hotspot, so expect Scottish men in kilts playing the bagpipe and souvenir shops selling iconic cashmere scarfs or tins of Scottish shortbread. There are also idiosyncratic stores dotting this thoroughfare, such as occult stores selling a range of eclectic items from healing stones to books on witchcraft.
Nighttime ghost tours that take visitors to Royal Mile and the city's underground vaults provide an insight into Edinburgh's ghastly past.
4. St. Giles Cathedral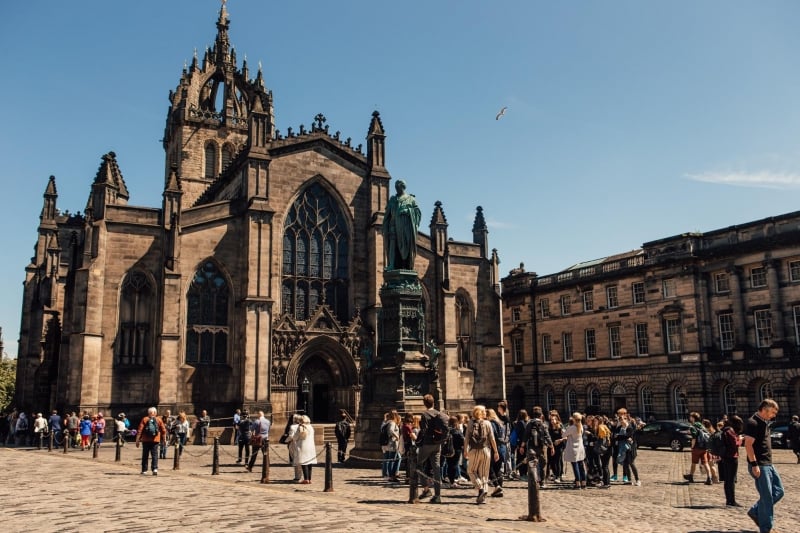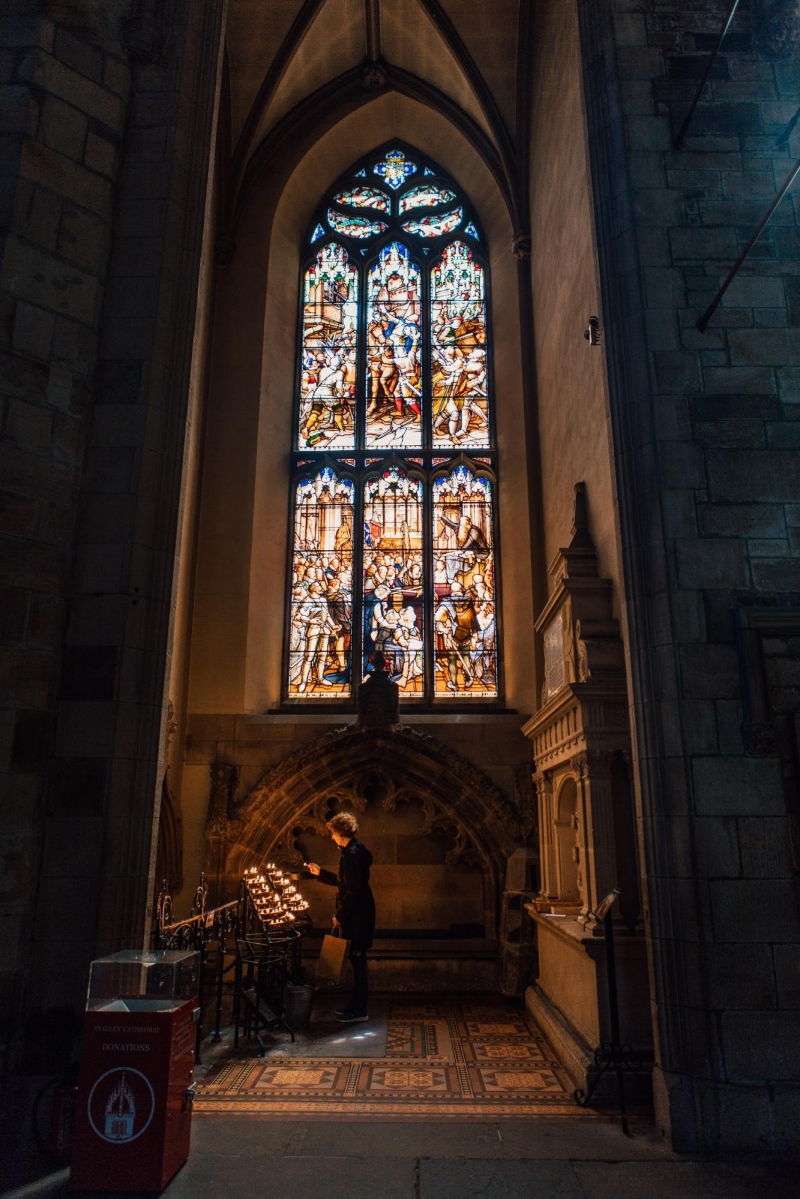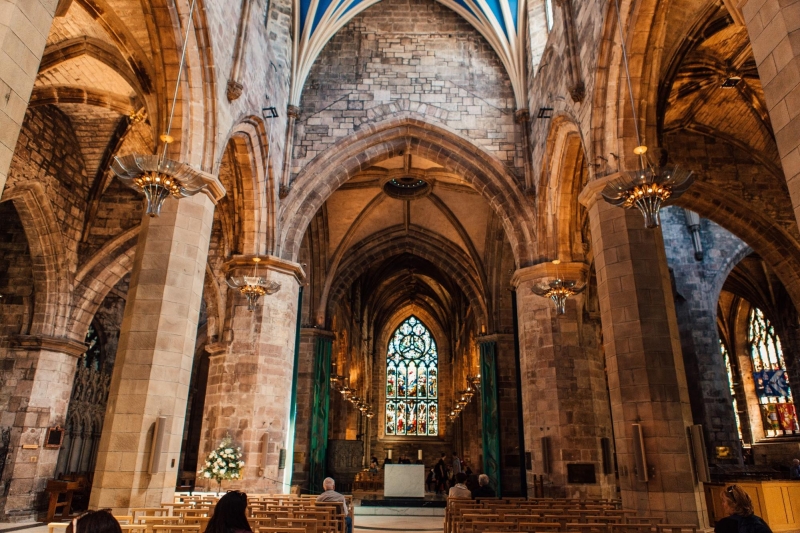 Widely known as the High Kirk of Edinburgh, the St. Giles Cathedral is a religious landmark along the Royal Mile. Its distinct gothic-style architecture, stained-glass windows and prominent crown steeple make this place of worship a stunning masterpiece. It's also worth visiting this landmark for its historical significance which stretches back to the late 14th century.
5. Victoria Street
One of the most photographed locations in Old Town Edinburgh, Victoria Street features arching cobblestone walkway and vividly eclectic buildings. This iconic street festooned with pretty boutiques and independent stores has an old-world signature charm that makes it hard for any visitor to resist snapping a photo.
Harry Potter fans will be delighted to know that JK Rowling derived some of her inspirations from this Scottish capital, which she modelled the series' magical world after! You'll see the resemblance of Diagon Alley in Potter's world with the curving street and vibrant storefronts of Victoria Street.
6. The Potter Trail
There's more for Harry Potter fans in Edinburgh than Victoria Street. Grab a wand and begin an expedition through the wizarding world of Harry Potter. The Potter Trail is a walking tour where a robed guide will take you around Edinburgh to explore some of the spellbinding locations that inspired the scenes and locations in the Harry Potter series. Some of the stops include the place where Voldemort was buried and the cafe in which JK Rowling wrote her first book. The best part? This walking tour is free!
7. The Scotch Whiskey Experience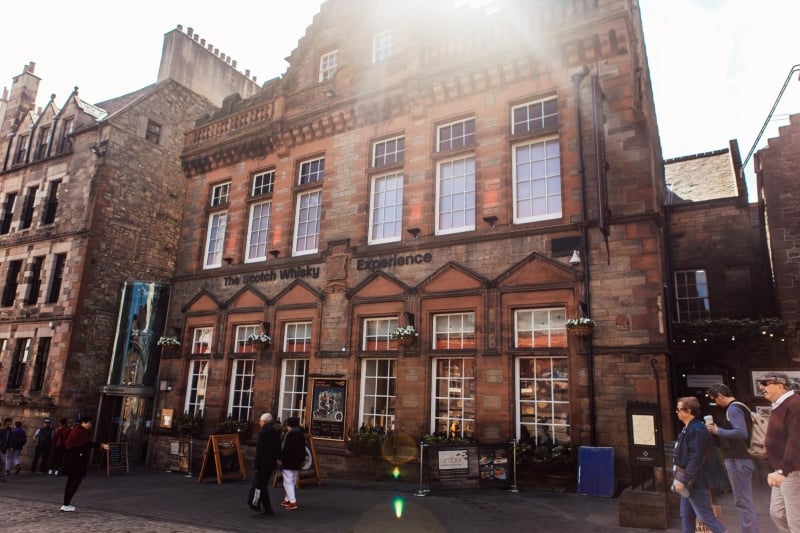 Your Scotland trip is not complete without having a taste of the national tipple, whiskey. At the Scotch Whiskey Experience, you'll be spoilt for choice as you go through over 3,500 different bottles of whiskey. Let the experts bring you on a tour around the replica distillery!
8. Arthur's Seat
For spectacular views over the Scottish city, hike up to Arthur's seat. It's situated within Holyrood Park and offers multiple vantage points. The trail is mostly gentle and well paved, making it feasible even for the casual hiker with moderate fitness. Just remember to wear comfortable shoes and bring along a bottle of water.