In Paris, you're sure to come across pastry shops filled with luscious baked goods in every corner. And we all know how tough it is to turn your back from custard-filled éclairs, crispy millefeuille, and dainty macarons. So forget about your diet for a minute and indulge in these famous pastries in Paris! Here are a few of our top picks.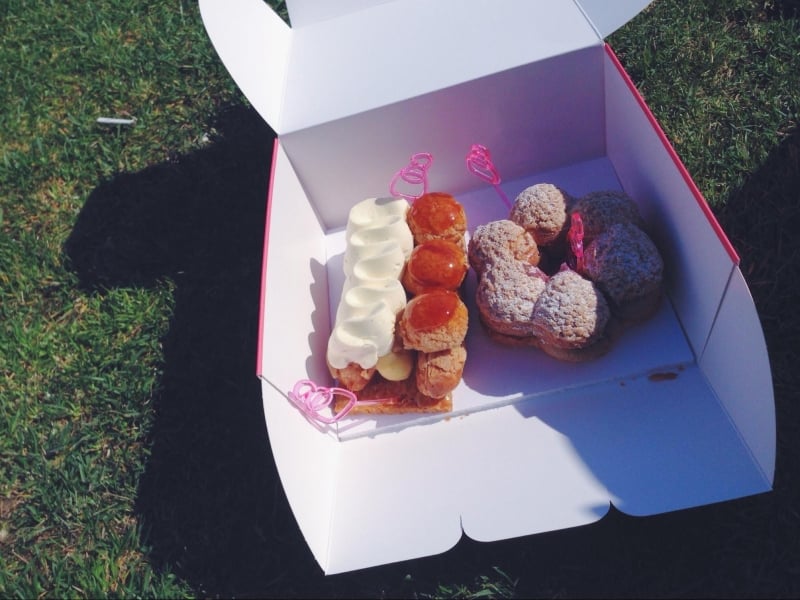 1. Pierre Hermé Paris
Known as the "Picasso of Pastry", Pierre Hermé is undoubtedly one of the top pastry chefs in France. With his magical hands, he comes up with unique combinations of flavours that result in pastry creations that always taste phenomenal. Any Pierre Hermé pastry will show you that it's all about the texture, sweetness, and balance!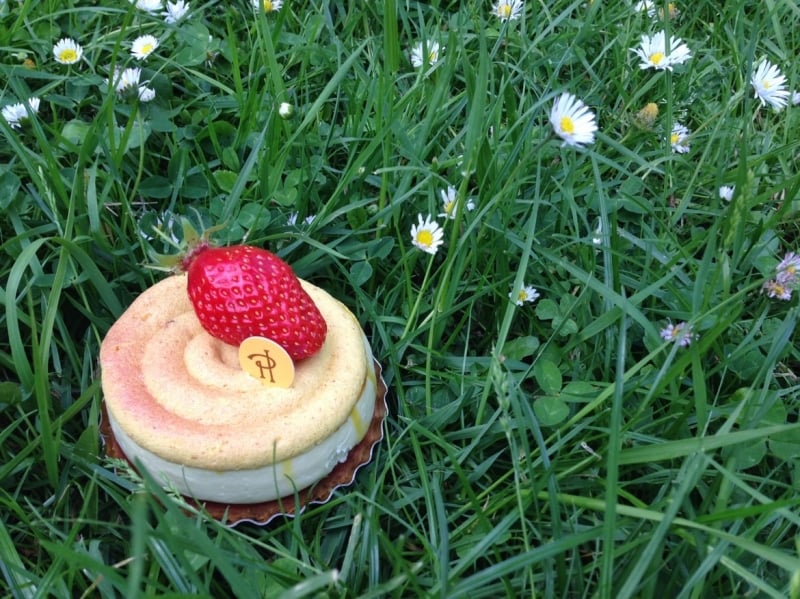 Hermé invented the flavour, Ispahan, a mixture of lychee, raspberry, and rose, which brings an exotic fragrance to the lovely dessert.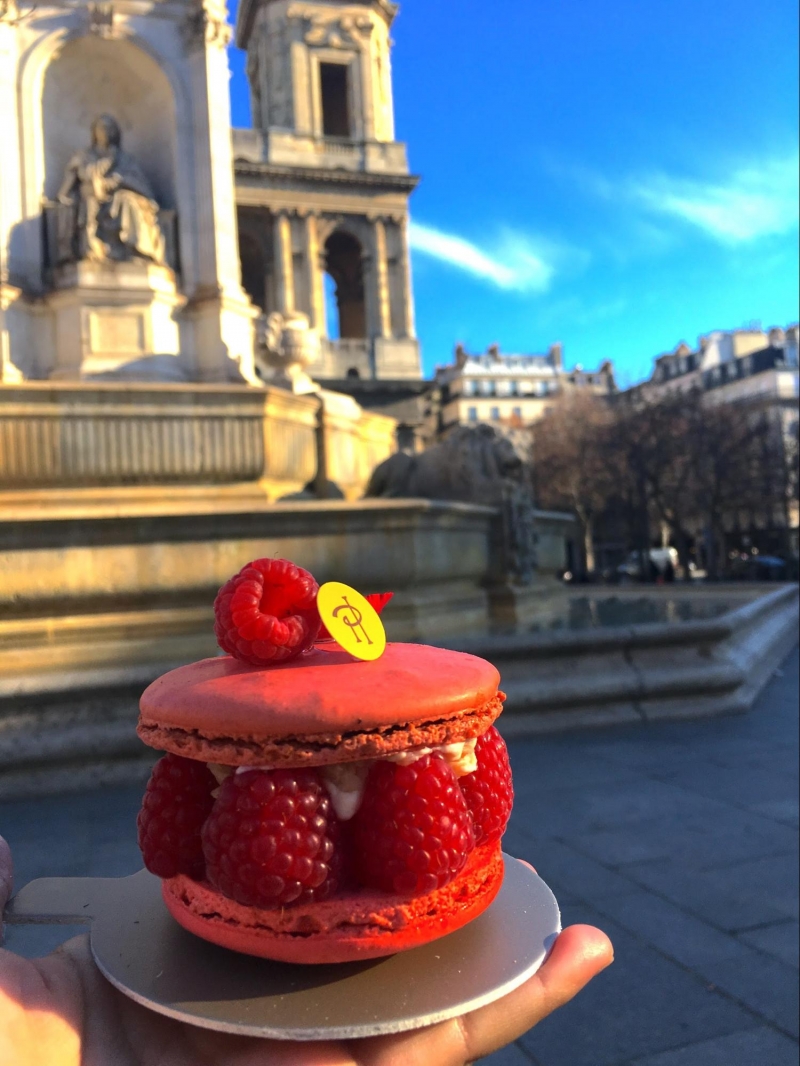 No one can ever make vanilla taste this good. Try the Tarte Infiniment Vanille, which is incredibly smooth and rich, and you'll understand what we mean.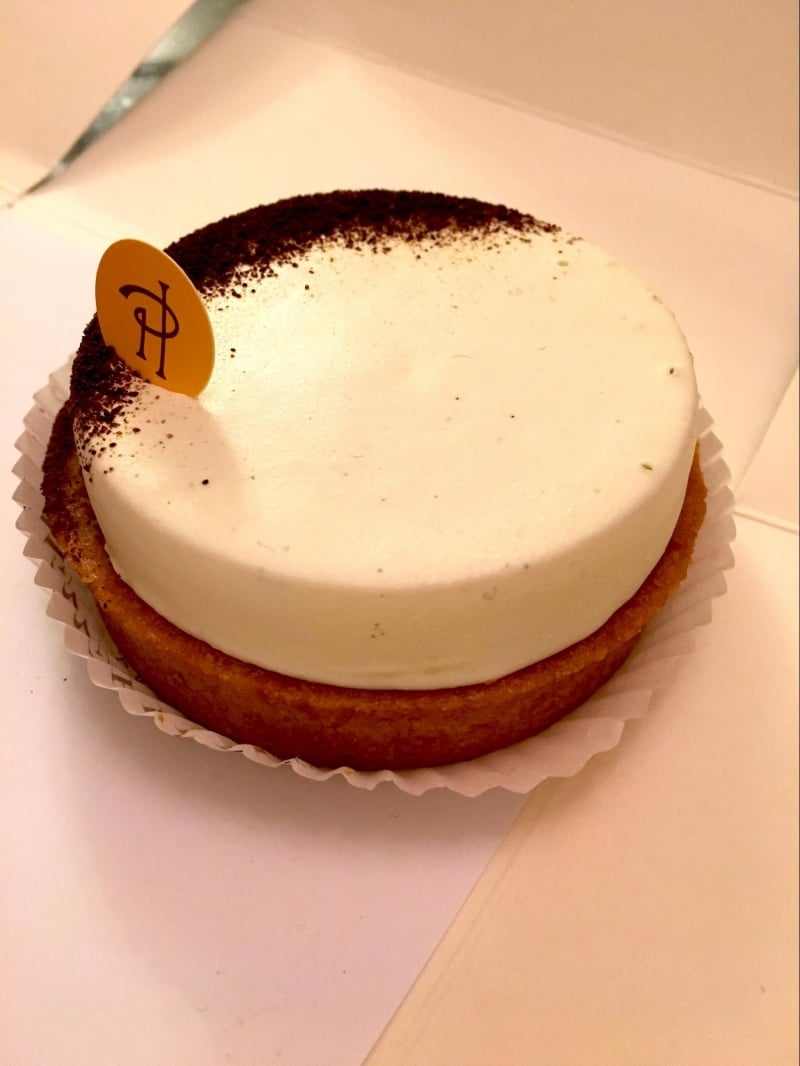 Instead of the usual millefeuille (which translates to "1000 layers" in English), chef Hermé put together two decks of Napolean — making it 2000 feuilles (or 2000 layers) of puff pastry! Life is good, but these pastries in Paris are truly the best!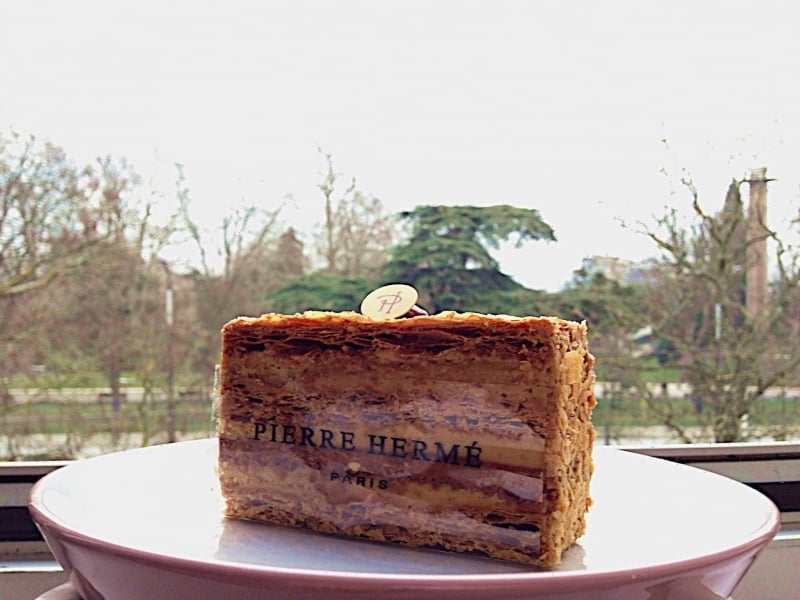 How can one resist the tart au citron? The smooth lemon custard together with the fresh scent of lemon will brighten up your day with a single bite.
Do remember to grab two (or a dozen!) of their macarons before you leave the shop! It's always a good idea to get extra for the walk home.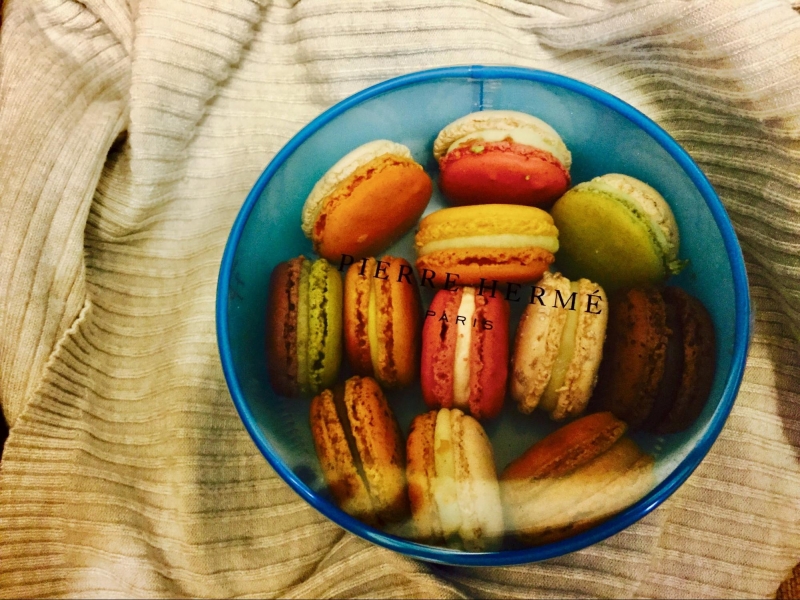 2. Gâteaux des Émotions
Gâteaux des Émotions is a shop newly opened by the renowned French pastry master Philippe Conticini. As the shop's name suggests, Conticini would now like to "reflect and express his emotions through pastries". At the age of 55, he has reinvented many classic French delicacies — setting the tone for contemporary pastries in Paris. 
If you have an infinite love for pistachio, the chouquette émotion pistache (pistachio cream puff) is THE ONE. It was inspired by one of the chef's cherished childhood memories.
As a huge fan of lemon tarts, I can attest that the tarte citron & sarrasin (lemon tart with buckwheat) is on point! I daresay it's now number one on my list. The lemon's distinct acidity and the buckwheat's balanced sweetness is a match made in heaven.  
The tarte aux fruits rouges (strawberry tart) does not disappoint. It features the perfect mix of almond cream and rhubarb, topped with prized gariguette strawberries.
3. Yann Couvreur Pâtisserie
As a young pastry prodigy, Yann Couvreur was once the "new kid on the block" at the 10th Arrondissement in Paris. Now, he's famous for creative pastries that are infused with the goodness of seasonal fruits sourced from local farms. The end product? A marriage of flavours that'll make you want to settle down in Paris.
Couvreur's store at Goncourt is always crowded with people, especially during the weekends. The warm and cosy shop offers a few seats where you can sit by the window and enjoy the pastry sur place.
His signature creation is the Vanilla millefeuilles Madagascar, which they assemble at the dessert bar layer by layer right after your order. Indulge in the crispiness of the feuille, while basking in the rich, creamy African delight.
The tarte au citron (lemon tart) is just sublime. Unlike the traditional lemon tart, Yann Couvreur's version is balanced with flavours that undoubtedly go well together. You can taste everything and no ingredient is too overpowering. There's lemon, lime, and meringue cream on top of the square tart, effectively pairing that light, airy texture with a lovely citrusy sweetness.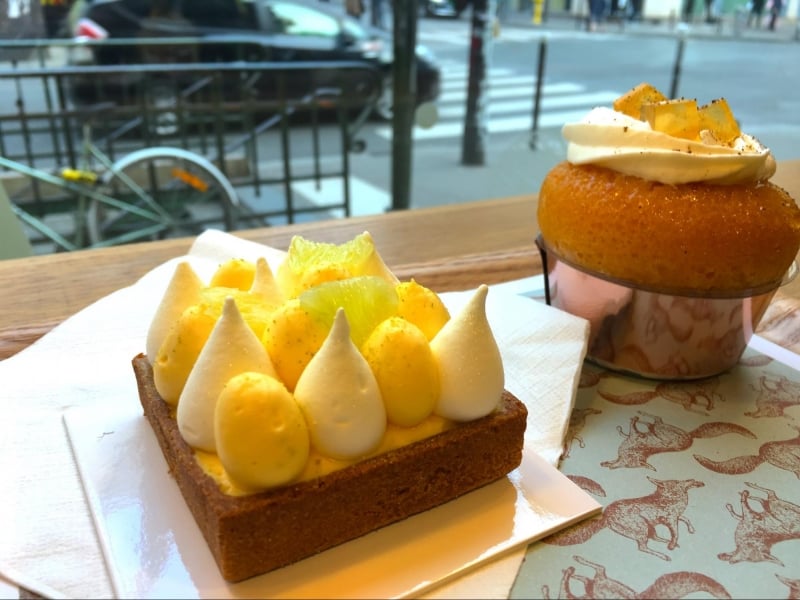 Other pastries to try are the Baba au Rhum and the chocolate éclair. Tarts topped with seasonal fruits (figs, strawberries, etc.) are also worth checking out because they are such a pleasure to the eyes and the taste buds!
4. Carl Marletti
Carl Marletti's shop is tucked away in the quiet Rue Mouffetard of Latin Quartier. The pastries displayed there always look so artsy and sophisticated, making you wonder what they actually taste like.
His signature is definitely the "Lily Valley", Carl Marletti's interpretation of the classic French pastry Saint-Honoré. The violet theme runs all throughout the whole piece, from the Chantilly cream and the sugar garnish to the choux puffs. The dessert is simply genius.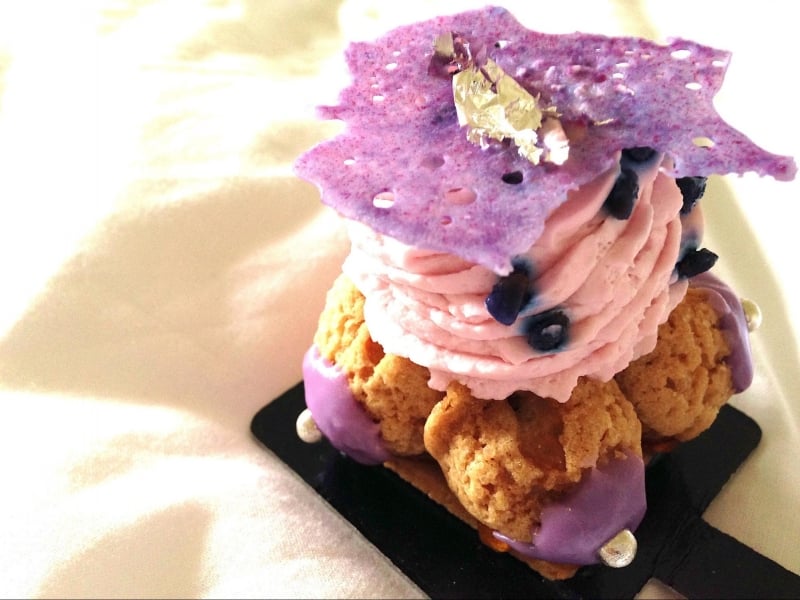 Succumb to other crowd favourites, the Censier (black chocolate tart) and the Marie-Antoinette (raspberry macaron). They taste as stunning as they look — just like most pastries in Paris!
5. Sadaharu Aoki
If you'd like to have some French pastries with an Asian twist, look no further. Sadaharu Aoki is another pastry master who is known for combining minimalist aesthetics and traditional Japanese ingredients (matcha, azuki red beans etc.) to create mouthwatering French pastries.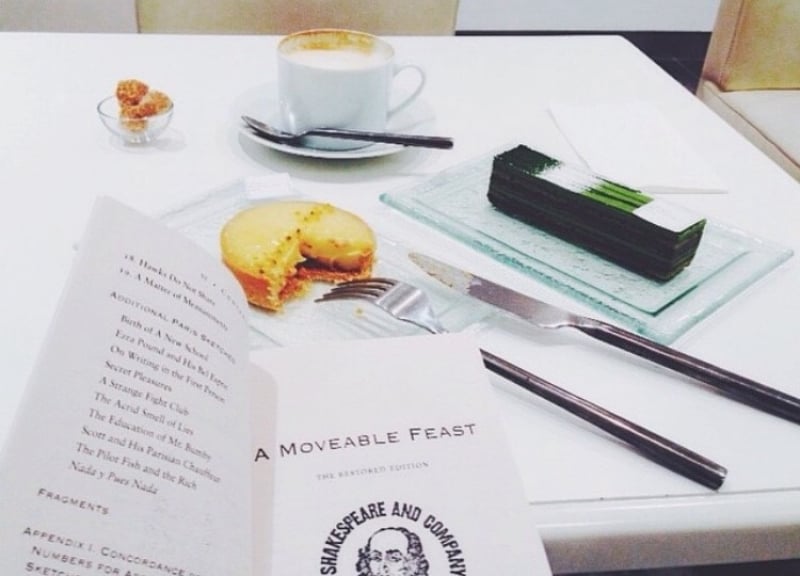 The Zen is a bestseller and was inspired by the traditional French pastry, L'opéra. Using green tea-infused dacquoise biscuits as the base, The Zen is topped with sesame cream, white chocolate, and green tea, with some sprinkles of sesame. In each bite, you get a taste of Eastern flavours meeting those of the West.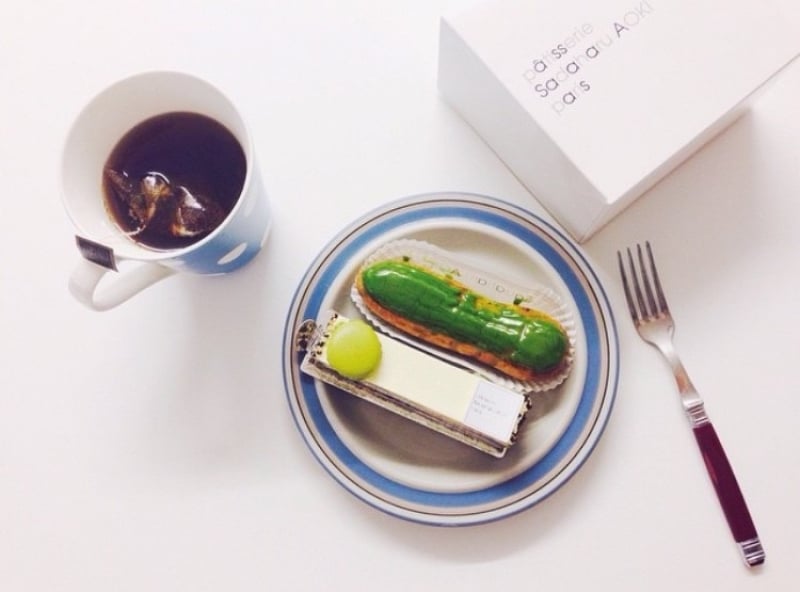 The tarte au yuzu (yuzu tart) is another masterpiece of Sadaharu Aoki. The yuzu custard is incredibly smooth, with both sourness and sweetness that makes the treat well-balanced.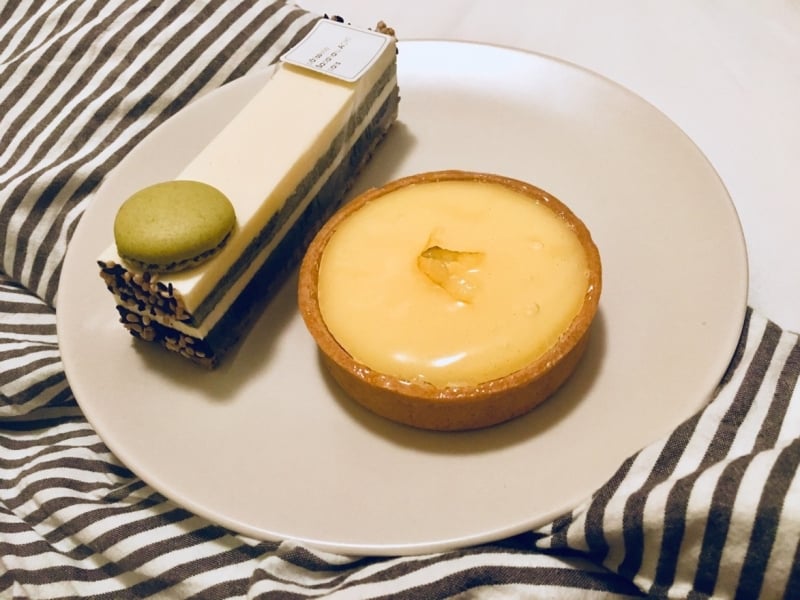 Complete your visit to Sadaharu Aoki's store with our go-tos: the Bamboo, matcha éclair, and tarte au crème beurre salé (salted caramel tart). For an extra sweet day, treat yourself to some of their chocolates.
6. Le Meurice
If you prefer something fancier and don't mind spending more (expect to shell out €17 Euro to €170 per piece of pastry), then you have to go to Le Meurice. It's a place known for luxury desserts that truly tickle the taste buds.
As the head chef of the two-starred Michelin restaurant, Cédric Grolet is one of the best pastry chefs in the world. Without a doubt, you'll be mesmerized by artful his creations. Watching Grolet at work is bearing witness to the art of gastronomy!
Whether it be the famous noisette (hazelnut-shaped pastry) or the visually appealing tarte au pomme (apple tart), these creative masterpieces of Cédric Grolet will definitely wow you. There's even a dessert called the Rubik's Cube, and I bet you can just imagine what that looks like.
Cédric Grolet has also recently opened a dessert bar for takeaway, but remember to reserve your order (or orders!) 48 hours prior to pick-up.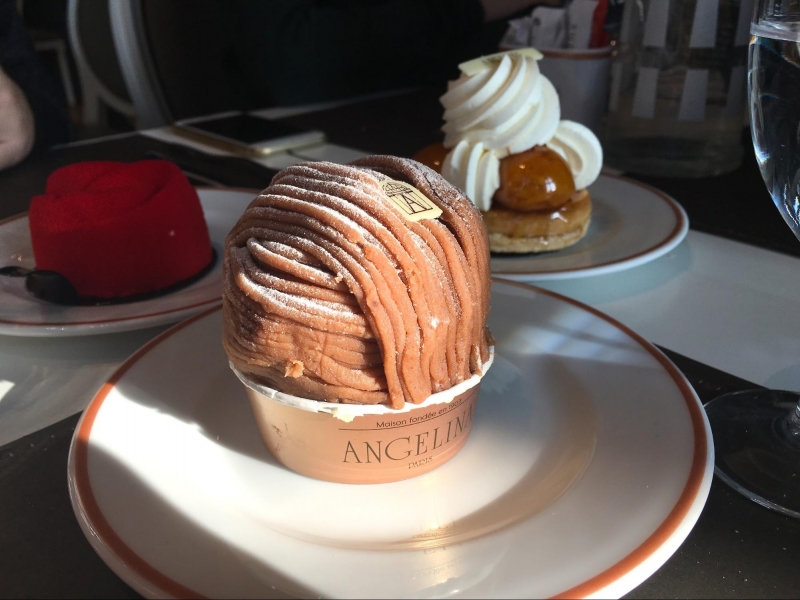 Read more: What to Expect When Travelling to Paris: Expectations vs Reality
So, why wait? Indulge in these delectable, artful treats while you're in the City of Lights and Love. It may as well be called the city of pastries because you can totally plan your entire itinerary around these sweet stops! Which of these pastries in Paris would you like to try out when you're there?