Ancient temples have always been utterly fascinating. Their history, architecture, and even artefacts shroud them with an air of mystery that is both alluring and foreboding. Then there are also pop culture icons like Indiana Jones and Lara Croft, as well as the celebrated 2010s game Temple Run — all of which make temple exploration seem like a dream! And with the abundance of such temples in Siem Reap, Cambodia, it's no wonder that many globetrotters-slash-adventurers flock here all year round. 
While most Siem Reap temples hold utmost significance and even pop culture recall, there is a gem whose global renown makes it truly stand out: Angkor Wat! This majestic temple has always been an iconic figure in Cambodia — so iconic that it's even on the national flag! But you should know that Siem Reap boasts of a wealth of activities and attractions that go far beyond its ancient ruins. From exotic cuisine and ancient art forms to countryside attractions, there's a lot more to discover. Here are some must-dos you should include in your Siem Reap itinerary!
With daily direct flights from Singapore Changi Airport to Siem Reap on Jetstar, it's the perfect time to go out and see what adventures Siem Reap has in store for you. Book your flights on Jetstar today with all-in, one-way fares from as low as S$88!
1. Take to the clouds for views rivalling the world's best hot air balloon destinations
When it comes to hot-air ballooning, most globetrotters would immediately think of Cappadocia in Turkey, Bagan in Myanmar, and Napa Valley in California. But did you know that you can also have the same thrilling adventure when in Siem Reap? 
Take a flight on a hot air balloon and enjoy the majestic Siem Reap scenery from high above! It's one of the most magical moments you can have, as you gently rise up from the ground instead of the usual speedy takeoff. While hovering at a perfect altitude, you can fully see the landscape dotted with forests, open fields, and even a few ancient temples that you can spot from a distance. 
Best to enjoy this ride during late afternoon, so you can watch the sunset cast a golden glow over the landscape. Aside from that, you'll also witness other hot air balloons up in the air, which makes for a sight on its own too. While you're at it, savour your quick escape from the noise of the world below. 
Angkor Balloon
Address: Balloon Street, Krong Siem Reap, Cambodia
Opening hours: 6am to 6pm, daily
Admission fee: available upon inquiry
2. Witness mind-boggling spectacles at
Phare: The Cambodian Circus 
For most of us, the circus has always been an object of fascination when we were children. But Cambodia's Phare is a lot more than the usual circus — it expertly combines theatre, modern dance, and acrobatics to tell a story centred on various kinds of Cambodian stories: historical, folk, and modern. Think of it as a circus with a dash of history and culture lessons — sounds interesting, doesn't it?
Eight different productions are rotated monthly, each conveying a subtle but striking social message that will stick with you even after you've left Siem Reap. In fact, the world-class performers here are graduates of Phare Ponleu Selpak — an NGO performing arts training centre founded by former Cambodian refugees. Top that off with costumes that are as vibrant as the performers' talents, and you've got a circus experience you won't forget!
Whether you're travelling with friends or family, this show is bound to be enjoyed by anyone of any age. Since shows usually get sold out fast, it's best to arrive early at the venue to get your tickets. For a fuss-free experience, you can also order or reserve your tickets online. 
Phare: The Cambodian Circus
Address: Intersection, Ring Road, South of the Sok San Road, Krong Siem Reap, Cambodia
Opening hours: 8am to 10pm daily
Admission fee: Starts at US$18 (~SG$24.27)
Fly from Singapore to Siem Reap from S$88
3. Conquer an obstacle course in the heart of the jungle with Flight of the Gibbon 
If you consider yourself an adrenaline seeker, then you're in for a thrill! Don't leave Siem Reap without trying the one-of-a-kind zipline experience that is the Flight of the Gibbon (alternatively known as Angkor Zipline). It's housed inside Angkor Archaeological Park, and features 15 ziplines, four sky bridges, and 21 platforms. 
Soar through the centuries-old canopy while listening to the sound of exotic birds in the background. Watch out for the elusive gibbons — monkey-like apes known for swiftly swinging through trees with their long arms. They're also said to be the fastest among all apes. 
Similar to the gibbons, you too can see what it's like to move from tree to tree, while putting your adventure skills to the test. Whether it's on the zipline or the wobbly bridges, this attraction is not for the faint of heart. Yet at the same time, it's definitely worth a try (and a whole lot of courage!). 
Not particularly fond of ziplines? You can opt for the eco-education tour and listen to the guides as they share their knowledge on the flora and fauna, history of the park, and ways to help protect rainforests. Afterward, you can check out the four suspension bridges and canopy platforms, all offering panoramic views of the jungle minus the adrenaline (for acrophobes: looking down is optional, okay?). 
Flight of the Gibbon 
Address: 0222, Phoum Mondol 3, Khom Slokram Village, Krong Siem Reap, Cambodia
Opening hours: 6.30am to 4pm daily
Admission fee: available upon inquiry
4. Pick up a new hobby at Angkor Pottery Centre
Another interesting thing to do in Siem Reap, outside the usual tourist activities, would be getting to know the local art. Khmer pottery has been around for over 4,000 years and is said to be even older than the Angkor temples. Imagine that!
The Angkor Pottery Centre is founded and run by Siem Reap's most famous traditional potter, Paruth Hann. It aims to reintroduce ancestral pottery techniques and help develop contemporary local ceramic art. 
Apart from the usual tour around the studio, it also offers ceramics and pottery workshops led by expert local artisans. In under two hours, you can learn how to express yourself in clay and Khmer carvings using various tools, as well as gain a deeper understanding of the history of the craft. After honing your pottery skills, you can bring home a piece of this ancient art form — whether it's the one you made or one made by the artisans themselves. Don't you think that would make a lovely souvenir?
Angkor Pottery Centre
Address: Main Street 63, Wat Atwear Village, Krong Siem Reap, Cambodia
Opening hours: 8am to 5pm daily
5. Hit the countryside roads on a heart-pumping Jeep/ATV tour
Enjoy an off-road adventure aboard a jeep or ATV (quad bike) as you visit the outskirts of Siem Reap. Speed through dirt roads, hills, and all sorts of terrain that you can only find in the countryside. And while you're at it, take the time to stop by and commune with the locals for a full cultural immersion.
Take a full-day tour to explore nearby temples, jungles, and ruins. There's Phnom Kulen, a mountain range known for being the birthplace of the ancient Khmer empire. Its main attractions are the waterfalls at the top and the Preah Ang Thom pagoda that houses an eight-metre Buddha statue. You can even have a picnic at one of the hammocks by the riverbank! 
A bit further is Beng Mealea, located about 68 kilometres northeast of Siem Reap. Enclosed by a large moat, this remote temple is covered by foliage and rubble, making it look like it belongs in an Indiana Jones movie (minus the scary villains). Meanwhile, in Koh Ker, a former capital of the Khmer empire, you'll find the astounding Prasat Thom. At over 118 feet high, this seven-tiered pyramid-like structure was built to worship Treypuvanesvara, the Hindu god of happiness. 
Due to the remote locations of these spots, other travellers wouldn't normally be able to visit, so you can expect less crowds. If you feel like reenacting your favourite temple explorers and treasure hunters, feel free to do so! (Just remember to still follow the ground rules.) There are also other tours that take up to seven days, if you're up for a week-long excursion to further regions. 
Whether you're a beginner or hardcore rider, an off-road tour should definitely be a must-try on your list of things to do in Siem Reap. If you're looking to explore more of the ancient cities, mountains, lakeside villages, or all of the above — then this kind of tour is surely for you!
Jeep tours
Address: Bamboo Street, Krong Siem Reap, Cambodia
Opening hours: 8am to 6pm daily
Admission fee: Rates start from US$99 (~SG$134.41) 
Quad Adventure Cambodia
Address: Country Road Laurent, Phnear Chey, Svay Dangkum Commune, Krong Siem Reap, Cambodia
Opening hours: 7am to 6pm daily
Admission fee: Rates start from US$37 (~SG$50.23) 
Fly from Singapore to Siem Reap from S$88
6. Enjoy a day of horseback riding at Happy Ranch
As the popular 2019 song (titled "Old Town Road") goes, take your horse to the old town road — of Siem Reap, that is. Venture into the countryside and see the local villages, rice fields, and Buddhist temples, some of which are accessible only by horseback.
Happy Ranch is a ten-hectare land set around a small lake. It has over 50 horses and ponies that are some of the most impressive you'll find in Southeast Asia. Their saddles and other equipment are imported from Europe and the US, to ensure an international-standard equestrian experience. The best time to come here is either in the morning when it's not too hot and humid, or late in the afternoon so you can also witness the countryside sunset. 
Apart from horseback riding, you can also opt for a horse-drawn cart ride that can accommodate up to four people. This activity is especially great for those who travel with families (and children), as you get to experience a different and authentic way of Cambodian life and surroundings. Don't forget to pet and feed your horses for a job well done!
Happy Ranch
Address: Group 4, Svay Dangkum, Krong Siem Reap, Cambodia
Opening hours: 5am to 6pm daily
Admission fee: Trail rides start from US$28 (~SG$37.75)
7. Live like a local — explore the floating villages of Tonle Sap Lake
Another highly recommended thing to do in Siem Reap is to visit a nearby floating village (or two). Take a quick break from the touristy bustle of Siem Reap, and catch a glimpse of the everyday lives of Cambodian fishermen living around Tonle Sap Lake. 
Some of the closest villages are Kompong Khleang, Kompong Phlouk, and Mechrey. Each village is distinct from another, with their own unique charm and unusual attractions. Kompong Khleang is the largest fishing village in Cambodia, where the stilt houses are painted in colourful shades. 
Meanwhile, Kompong Phluk is often visited for its makeshift crocodile farm. Housed inside floating wooden cages, freshwater crocodiles captured from around the area are a local source of livelihood; these scaly critters allow locals to craft handsome leather goods. Don't forget to try out some croc meat at one of the floating restaurants, too!
While lesser-known compared to the rest, Mechrey is worth the visit. A mere 25km from Siem Reap, it's situated close to a wildlife sanctuary that is home to hundreds of bird species. It also features a floating garden and floating cemetery. Trust us — you have to see it to believe it!
Tonle Sap Lake Tours (via Triple K Angkor Travel)
Address: Lok Taneuy Road, Wat Bo Village, Sangkat Svay Dangkum, Krong Siem Reap, Cambodia
Opening hours: 8am to 5.30pm daily
Admission fee: Rates start from US$22 (~SG$29.87) per village
8. Treat your tastebuds to exotic grub at Bugs Cafe
Remember that scene in The Lion King, where Simba tries out the insect grub offered to him? Well, you can have a similar fascinating experience by trying out the exotic insect cuisine. (Don't worry, they're cooked!)
Bugs Cafe is a crowd favourite among locals and tourists for serving up delicious Khmer dishes — bug-infused meals, especially. Situated at the heart of downtown Siem Reap, this culinary attraction is a must-visit for adventurous foodies. This first-ever insect tapas restaurant in Cambodia is owned by French expats Davy and Marjolaine Blouzard and operated with the help of Khmer chef Seiha Soeun. 
Its cosy Western décor helps many travellers feel more at home while they venture into the unknown realm of peculiar dishes. Among the top-recommended dishes are the Bug Burger, Spicy Scorpion & Papaya Salad, and the Discovery Platter. The latter consists of finger food that will give you a little taste of several insects at once: red ants, tarantulas, crickets, and silkworms. For dessert, try out their version of a chocolate fondue — but instead of just fruits, you also dip in crickets and worms! 
While unusual to most travellers, insects are in fact regularly eaten by more than two billion people worldwide! Majority of insects are rich in protein, healthy fats, iron, and calcium, and are low in carbohydrates. In short, Timon and Pumba had it right — munching on creepy-crawlies is healthy for you!
If you're afraid of certain types of insects, then perhaps dining here could help take away that fear. In fact, some of the restaurant's customers are there on the advice of a psychologist, to cure insect-related phobias! Bon appétit!
Bugs Cafe
Address: 351 Angkor Night Market Street, Krong Siem Reap, Cambodia
Opening hours: 5pm to 10.30pm daily
Price range: Average cost of US$11 (~SG$14.93) for two people
Fly from Singapore to Siem Reap from S$88
9. Party the night away at Pub Street 
Not to be outdone by daytime attractions, you can find the best of the Siem Reap nightlife scene at Pub Street. Here you'll find bars, entertainment outlets, and restaurants decked out in neon lights and lively party music. And the best part? The whole street is pedestrian-only starting at 5pm, so walking around the block is definitely easier. 
On Street 08, the main road, you'll find bars and clubs with an über-vibrant atmosphere perfect for backpackers and young tourists. You can even find a range of draft beers sold for less than US$1 (~SG$0.67)! Then there's Alley West and The Lane, if you're looking for a quieter (but still lively) scene. These side streets are lined with art galleries, cafés, and cocktail bars that will entice introverted travellers!
Don't forget to grab something to eat (before and after drinking!) from one of the dining options around. A must-try is, of course, authentic Khmer cuisine (go for fish amok or Khmer red curry). You can also patronise some of the food stalls that sell fried bugs and cold drinks.
Pub Street
Address: Street 08, Krong Siem Reap, Cambodia
Opening hours: 24 hours daily
Of course, we're not going to miss out on Siem Reap's top draw:
[Bonus] Marvel at the ancient grandeur of Angkor Archaeological Park
No visit to Cambodia would be complete without a visit to the famed Angkor Wat. Considered as the largest religious monument in the world, it was originally built early in the 12th century under the direction of the Khmer King Suryavarman II to honour the Hindu god Vishnu. Locals recommend going to Angkor Wat as early as 5am, just in time to watch the sunrise that perfectly illuminates the silhouette of this majestic structure.
Seeing Angkor Wat for the first time is like entering a different kingdom in a fantasy novel that you never thought was possible. In fact, the logistics of its construction are astounding, and that's putting it lightly. According to ancient recordings, construction involved 300,000 builders aided by 6,000 elephants. If that's not mind-blowing, then we don't know what is! 
As one of the most important archaeological sites in Southeast Asia, Angkor Archaeological Park also includes more spectacular sights. There's Ta Prohm, known for its appearance in the 2001 flick Tomb Raider, and the Bayon Temple in Angkor Thom. A bit further from these three major temples is Banteay Srei, whose ornate (albeit modest-size) structures are made from red sandstone. Seeing its intricate carvings up close is a must for any architecture/history/art enthusiast!
These architectural masterpieces comprise what used to be the capital of the Khmer Empire, spanning from the ninth to the 15th century. Khmer architecture is said to have evolved from that of the Indian subcontinent, dedicated to worshipping similar deities. Stretching over 40,000 hectares, including the forest area, Angkor Archaeological Park is also a UNESCO World Heritage Site. 
End your visit with a cruise aboard the Angkor Gondola Boat Ride. What makes their gondolas stand out is that they're shaped like garudas (bird-like creatures from Hindu mythology that are said to be messengers between gods and men)! 
Once aboard the mighty boats, request for the gondolier to take you to Prasat Chrung Temple. While not as well-known as the other temples, this one is set on top of a hill, making it a perfect place to watch the sun go down while in the Angkor complex. Nothing like ending the day's adventure with a sublime sunset!
Angkor Archaeological Park
Address: Angkor Archaeological Park, Krong Siem Reap, Cambodia
Opening hours: 5am to 6pm daily
Admission fee: US$20 (~SG$26.96) for a one-day pass
From gaining further insight about Cambodia's historic past, venturing into the vast ancient landscape, to trying out local traditions — Siem Reap definitely has a lot in store for every type of traveller out there! With a fantastic selection of activities and attractions, it's easy to see why this is a highlight for many people exploring Southeast Asia. 
Can't wait to try out all these places to see and things to do in Siem Reap? Book a flight now and see what else the city has to offer, both within and beyond the historic walls of Angkor Wat. Waste no time — Siem Reap beckons and we've got just the deal to make your great escape happen!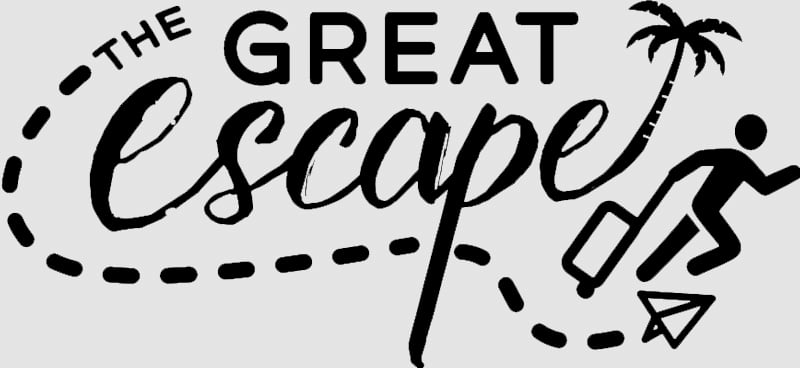 You deserve a great adventure without burning a hole in your pocket. Fly from Singapore Changi Airport to Siem Reap with Jetstar from as low as $88!
Psst, check out more great deals featuring other nearby destinations.
Like what you read? Check out our coverage on Kota Kinabalu and Iloilo (Itinerary and Fun Facts), or stay tuned for the rest of this 4-part series — Labuan Bajo!
---
Brought to you by Changi Airport Group.