The cosmopolitan capital city of Argentina, Buenos Aires, is boisterous and alive and gets under your skin the second you set foot in it. The best thing about this fascinating city is that, it really never sleeps. The perfect time to head to Buenos Aires would be between February and April when the temperature is perfect for a stroll with a cup of coffee in hand. There is always something to do regardless of the time of the day. Be it sipping on specially crafted coffee at 4pm in the afternoon or strapping on a pair of heels at 1am in the morning, this city has something for everybody. Here's my take on how to spend a week here in this gorgeous capital city:
Monday
Palacio Barolo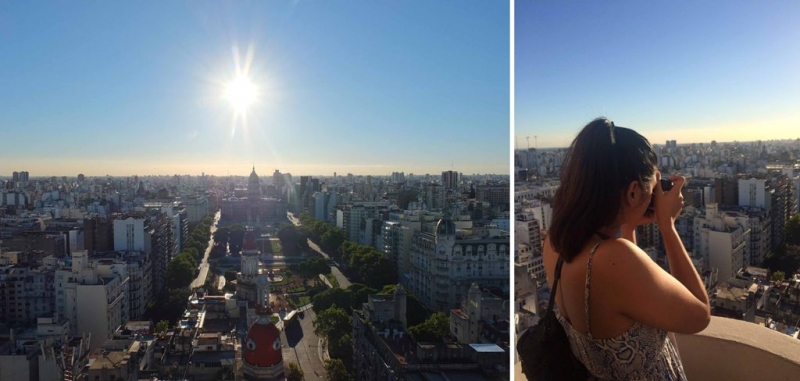 What if I told you that you could get a 360-degree, bird's eye view of the city from a skyscraping lighthouse? Standing at 22-stories high and situated in the heart of Buenos Aires, the Palacio Barolo is the perfect way to get to know this fascinating city. The hour-long tour of the building spares no expense with its beautiful architecture inspired by Dante's Divine Comedy, a 14-Century epic poem by Dante Alighieri.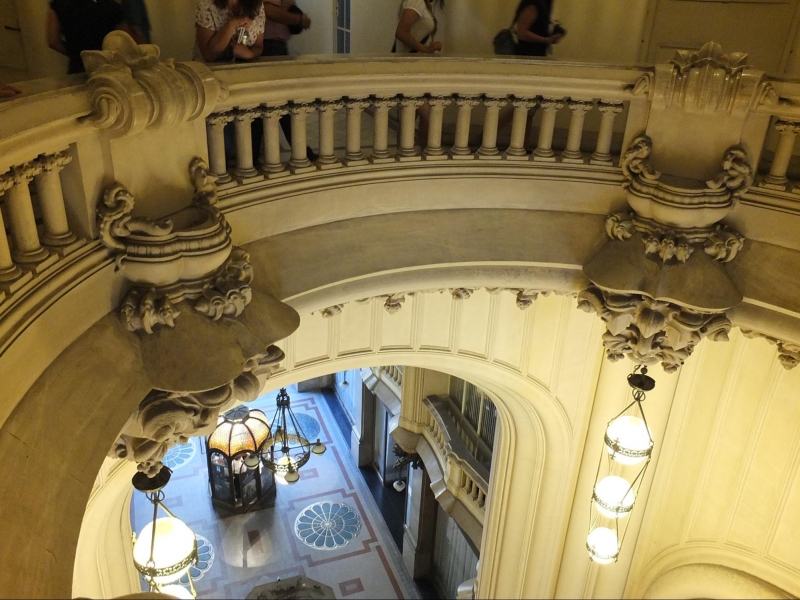 The tour comes to a close at the peak of Palacio Barolo but not before twisting and bending your way around spiral staircases, some that are only fit for kids. Believe me when I say that the view at the top is worth every misstep, especially with clear blue skies that go as far as the eyes can see.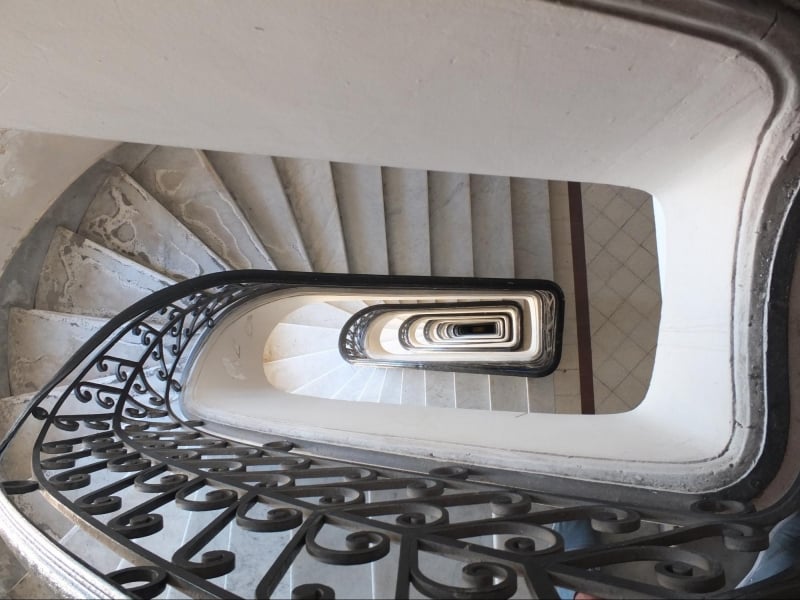 An organized mess – perhaps would be the best phrase to describe the structure and intricate layers of Buenos Aires. The breathtaking view is one not to miss and I knew right there and then that I'd lost my heart to the disarray.
La Bomba De Tiempo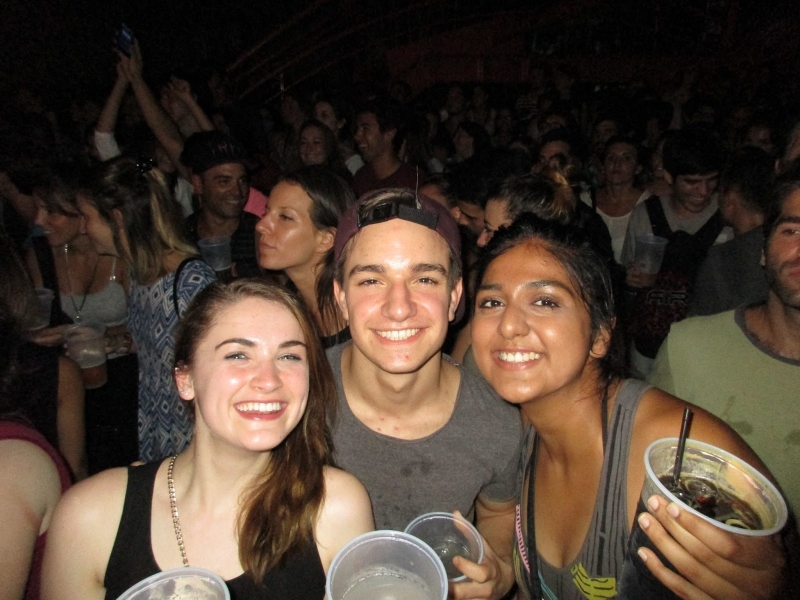 Buenos Aires is notorious for its nightlife. Turn any corner and you'd find people dancing along to infectious beats right in the middle of a busy street. La Bomba De Tiempo, a phenomenal percussion ensemble of drums, is no less. Held only on Monday nights, tickets are priced at only $10 and they most certainly sell out fast.
Grab a drink, grab your friends and get ready for an unforgettable night of sick beats and clothes soaked through with perspiration.
Tuesday
Bosques de Palermo

After a late night out on Monday, take a breather and explore the 400-hectare urban park, Bosques de Palermo, in the beautiful neighbourhood of Palermo. Translated loosely as Palermo Forests, the park certainly lives up to its name of being a jungle in the midst of modern architecture. A breath of fresh air away from the hustle and bustle of the city, lies a glistening clear lake in which you can rent yourself a paddle boat or simply lie back on the grass and catch an afternoon nap under the sun.
Palermo Rose Garden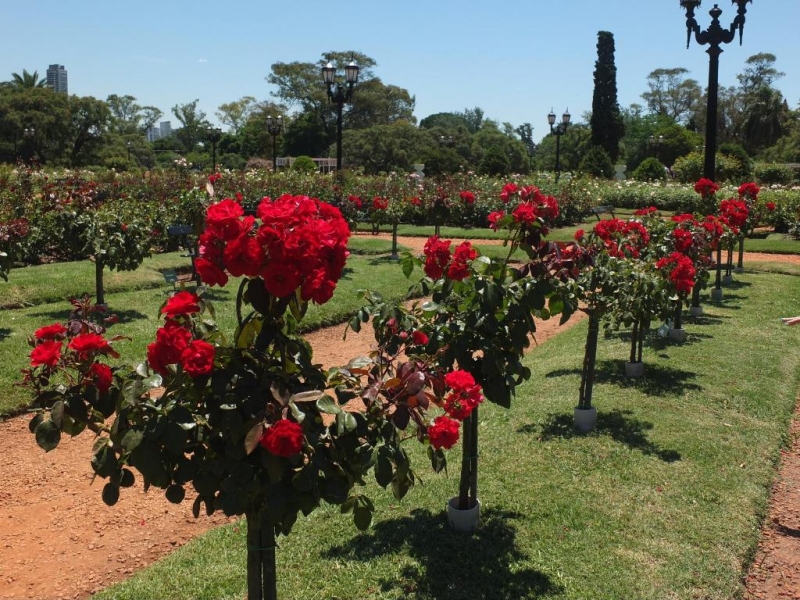 End off the day with a walk through the Palermo Rose Garden. Here, you'll see roses in a variety of colours in full bloom during the late afternoon. Designed by landscape artist Carlos Thays, the rose garden is dedicated to delighting your senses not just with its vibrant colours but also with its varied fragrances. Find yourself a bench, settle in with a book or a sandwich and just be one with nature for the next few hours.
Burger Joint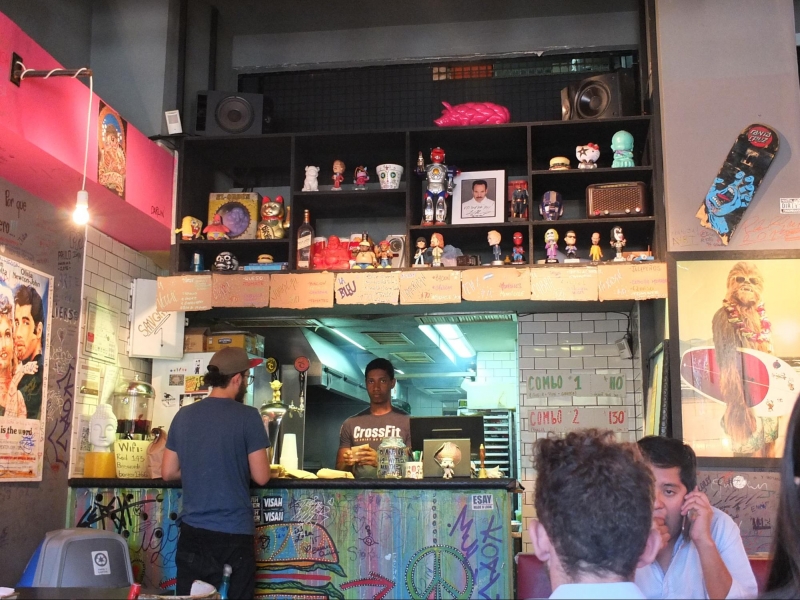 You can't head to Palermo without diving into one of their many cafes for a cup of coffee or a bite to eat. Fancy yourself some meat? Head down to Burger Joint and treat yourself to a burger with generous side of fries. With an array of burgers to choose from, the carnivore in you will definitely be satisfied.
Wednesday
La Boca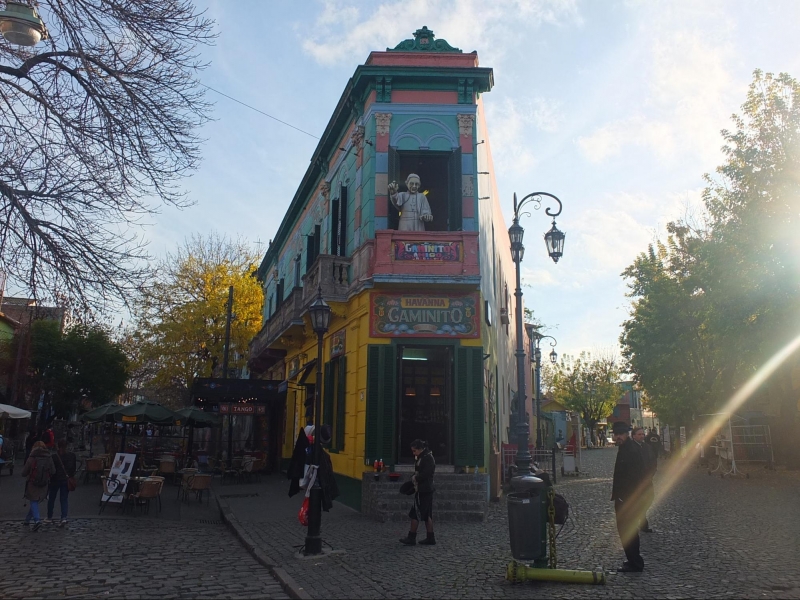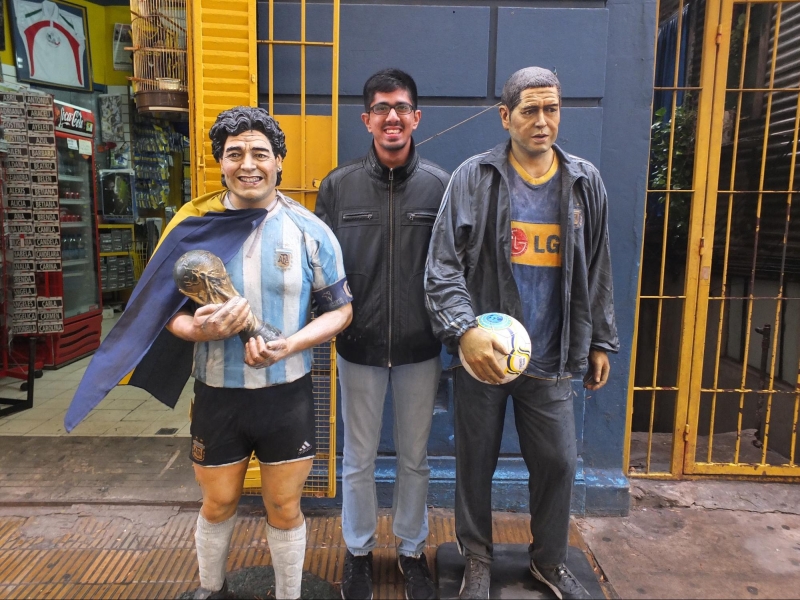 Calling all football fanatics! Argentina has bred some of the worlds greatest football players of all time, some of whom include Lionel Messi, Diego Maradona and Carlos Tevez. La Boca is an homage to these brilliant soccer players, with stores selling merchandise and life-size figurines for the avid football fan.

Take a tour of the La Bombonera, the football stadium, or even better, get yourself tickets for a football match. The stadium itself is known to have a heartbeat of its own with fans – decked out in splashes of yellow and blue, on their feet and cheering the entire 90 minutes of the game.
Thursday
Feria de la Tradicion de Tigre

Just a bus ride away from the main city centre of Buenos Aires lies a neighbourhood that takes you back to the 18 and 19 Century, where gauchos; the cowboys of Argentina roamed freely. Culture and tradition are kept alive in the street fair, Feria de la Tradicion de Tigre with plenty of things to see, shop and food to devour.

You can even dive into their famous asado, the Argentinian barbeque that is seen as a source of national pride along with a visual display of couples pairing up to dance the tango. I even found myself sitting on a barstool having a rather talented caricature artist draw his impression of me on paper!
Plaza de Mayo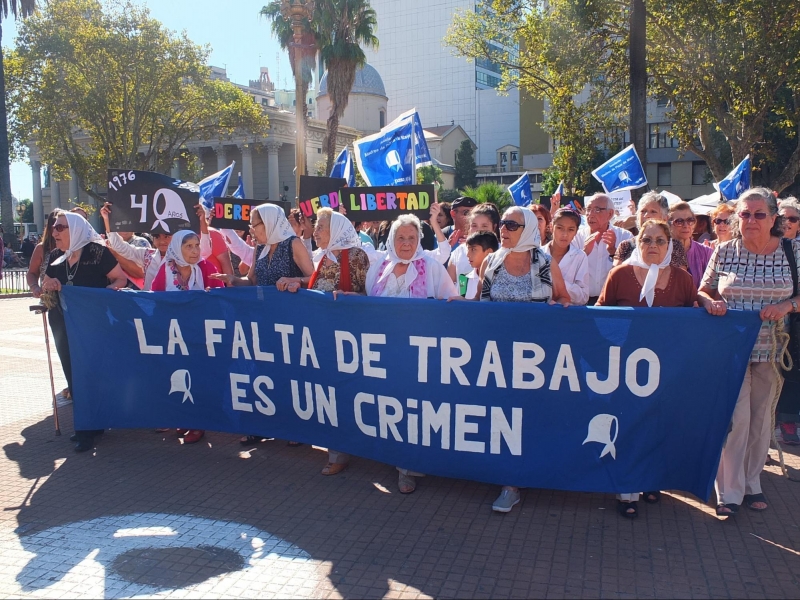 Your Argentine experience is incomplete without witnessing a friendly protest take place or even being a part of one yourself. Every Thursday afternoon, a group of dedicated mothers gather around Plaza de Mayo to lead a protest called Madres de Plaza de Mayo. Between the years of 1976 and 1983, children had "disappeared" during the state terrorism of the military dictatorship leaving a trail of devastated mothers in its wake. 35 years later, a group of Argentine mothers take the streets to raise awareness on the brutality they've faced during that period and some have yet to lose hope that the missing children would eventually turn up one day.
Plaza de Mayo is also home to some of the most important political buildings in Argentina. Some of which include the stunning structure known as Casa Rosada (Pink Building) and the Congress Building of Buenos Aires.
Friday
Tigre
Transportation getting around Buenos Aires is accessible and affordable. Trains are air-conditioned and are comfortable even for journeys that last for over an hour. If you intend on starting your day early, head down to Tigre, a town just 28km north of Buenos Aires.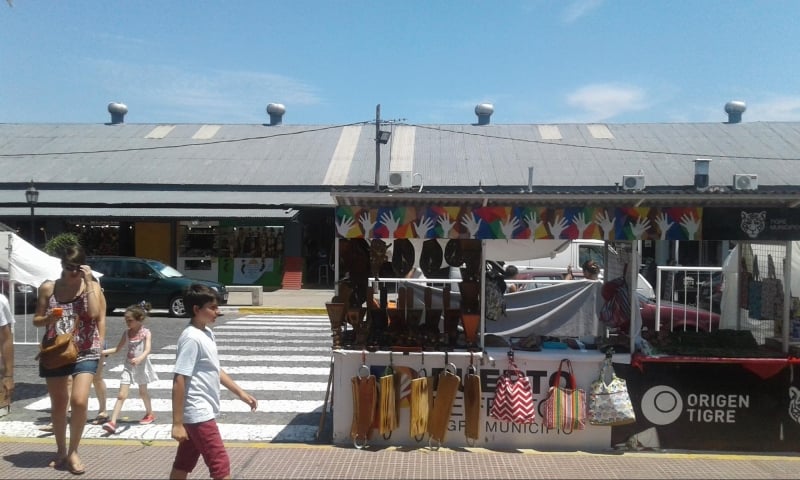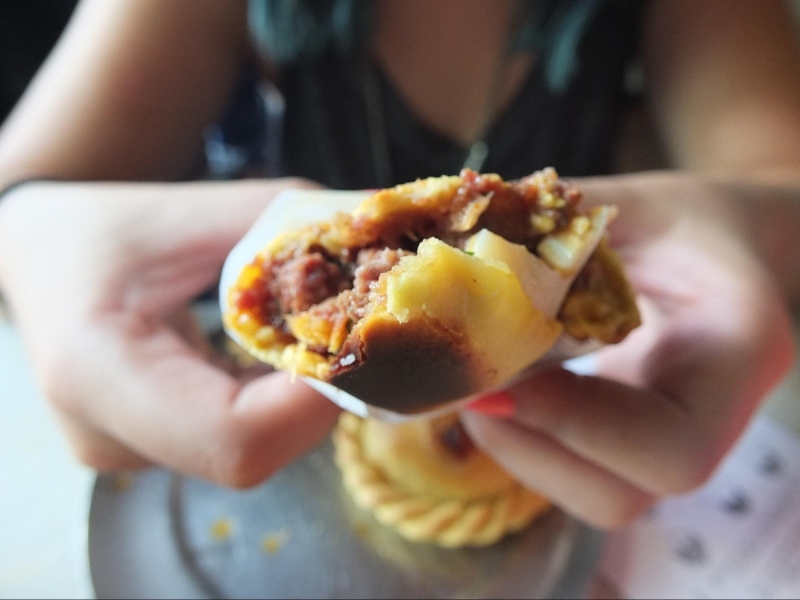 Tigre lies on the Parana Delta and is the ideal weekend destination for tourists and locals alike. There are plenty of activities to keep you busy such as the river cruise and amusement park as well as plenty of museums and fairs to stroll through. And most importantly, there are lots of delicious food to try!
Saturday
Cementario de La Recoleta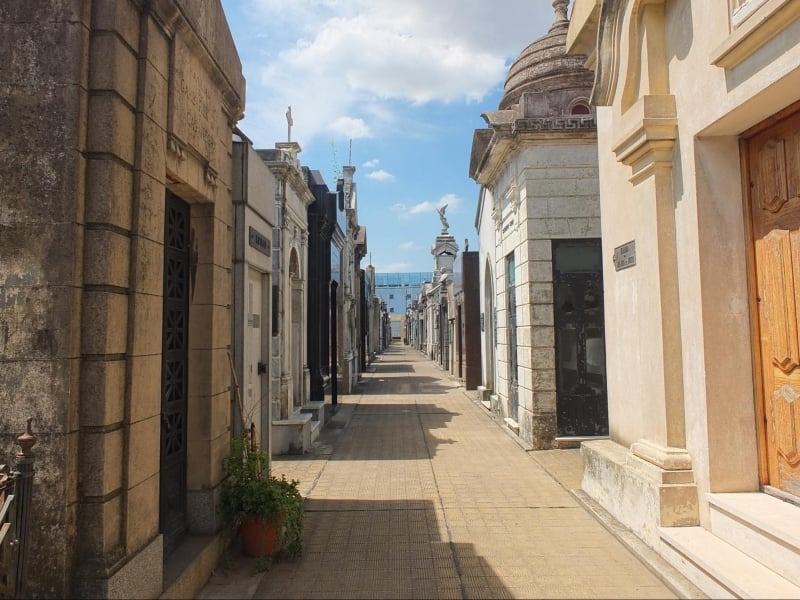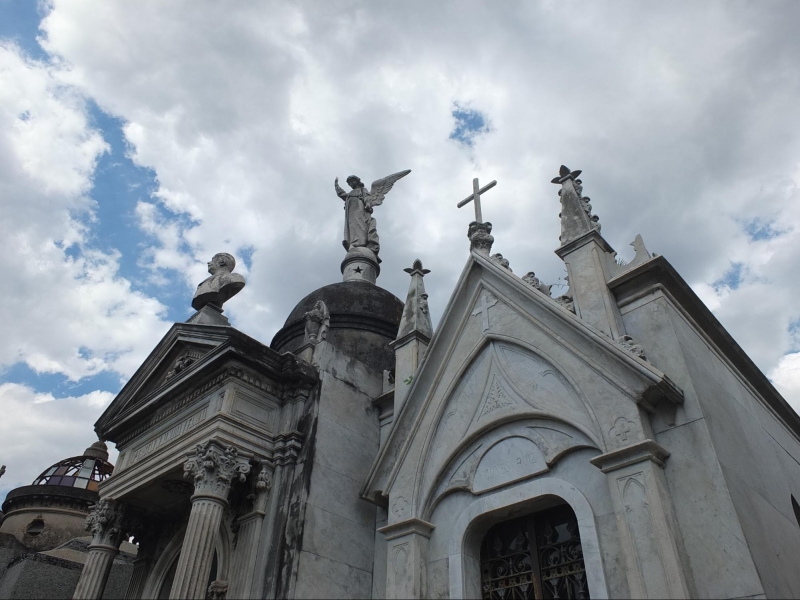 Lose yourself for hours in this labyrinthine city of the dead with over 6,400 statues, sarcophagi (stone coffins), coffins and crypts commemorating some of Argentina's notable figures. These include Eva Peron, former first lady of Argentina, Admiral Guillermo Brown, founder of the Argentine Navy and Domingo Faustino Sarmiento, Argentina's seventh President.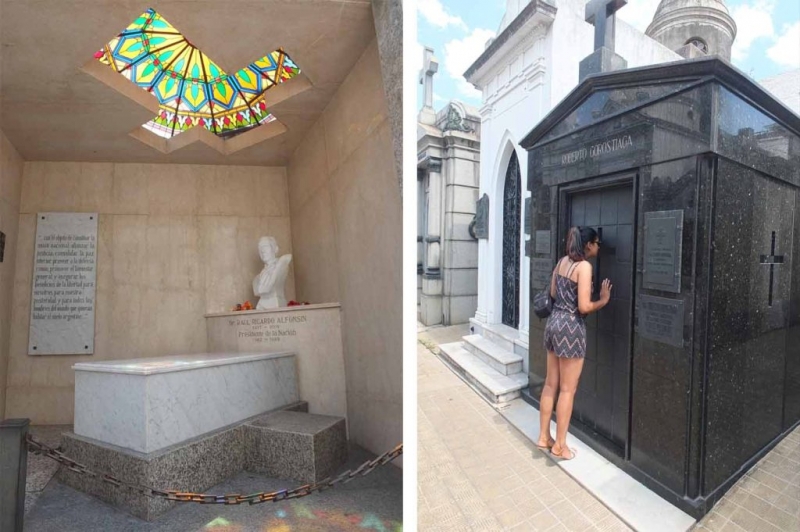 It's easy to get lost amidst the towering mausoleums and uniquely designed coffins peeking out beneath slabs of marble in Cementario de la Recolata. Get yourself a tour guide, one situated at the main entrance and dedicate several hours taking in the sights and stories of the various uniquely designed burial sites.
Sunday
San Telmo + Plaza Dorrego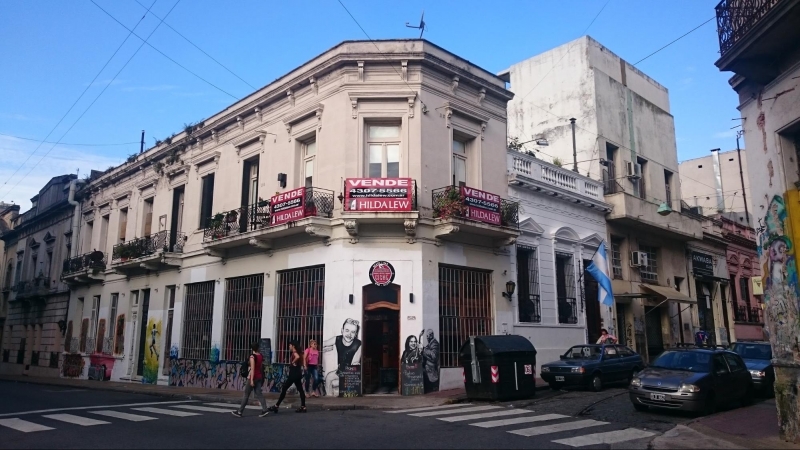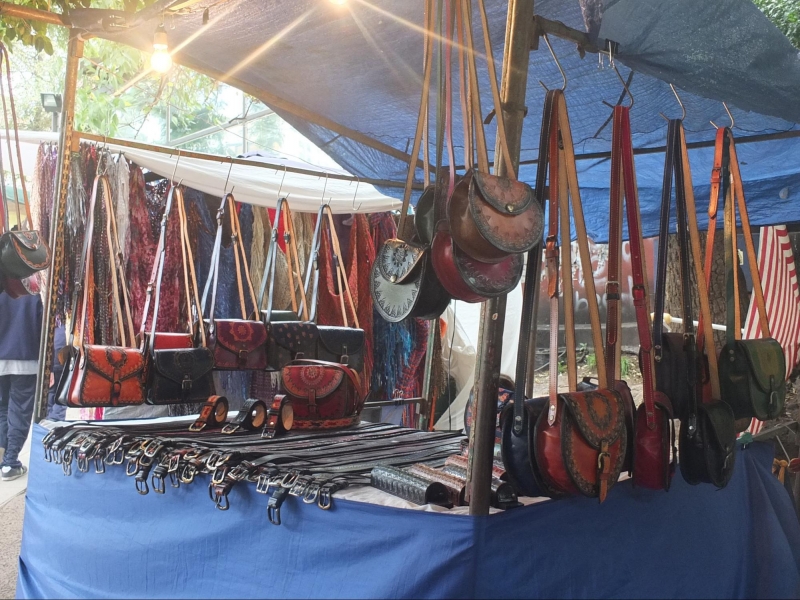 As they say, Sunday funday! Close the week with a delightful stroll along San Telmo's flea market that spans as far as the eye can see. From yerba mate sets, second hand books and even hand crafted jewellery, there is indeed something for everyone!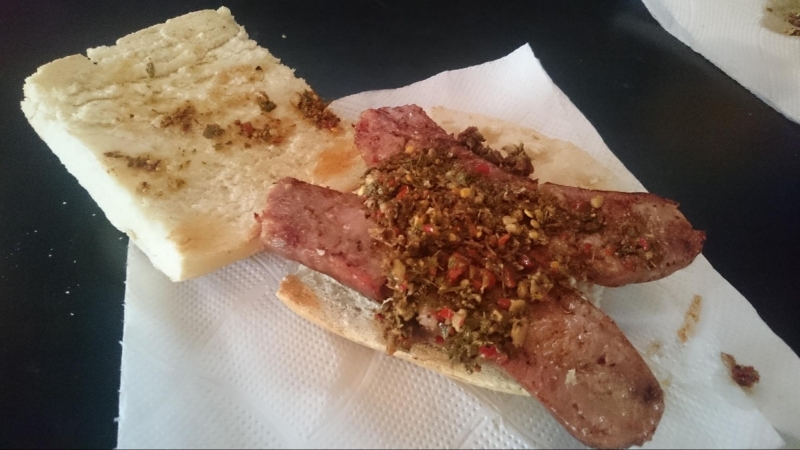 Stop for a quick bite of mouthwatering chorizo or grab yourselves a Quilmes beer  to quench your thirst on a sweltering hot day!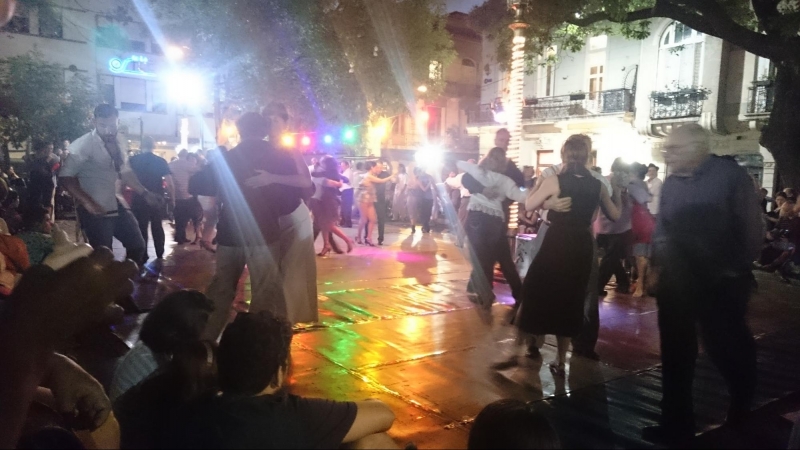 End the day in Plaza Dorrego where a makeshift dance floor is set up just as the sun makes its descend. Dancers, ranging from amateurs to experts gather in the plaza to dance the tango. It is a sight to behold and a perfect end to the perfect week!
And that's how to spend a fun-filled week in Buenos Aires! Do you have any other must-visit places to recommend? Do share them in the comments below!