In an ideal world, choosing your summer getaway would be as easy as being inspired to travel. Alas, not all travel destinations are created equally. We all have varying travel interests and personalities, so it's hardly ever one-size-fits-all! Each of us has a 'type' when it comes to things to do and places to see. 
Oftentimes, it's hard to have it all. But every once in a while, there comes a destination that checks almost every item on our "Ideal Travel Bucket List". If you haven't found yours yet, fret not — we've got you covered! Read on to find out where you should go for your summer getaway, based on your personality type. 
1. The Globetrotting Foodie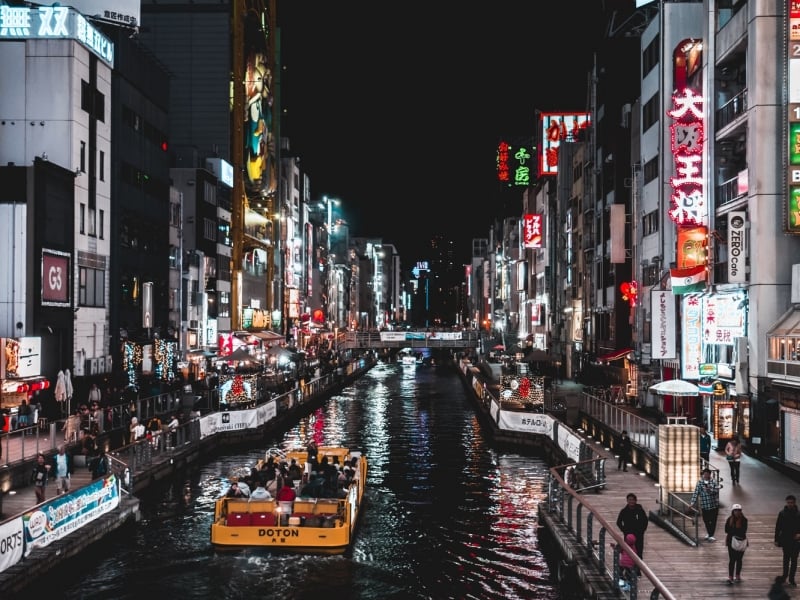 Food makes every travel better, while travel makes food taste yummier. We don't know the whole science behind it either, but it's definitely true! Food-centric travel destinations in the world are far and many; after all, a city's food scene is an attraction on its own. But when it comes down to the 'culinary it city,' then that would be Osaka. 
It's no secret that the Japanese take their food as seriously as they take their cutting-edge technology. And with Osaka dubbed as 'the nation's kitchen,' it's definitely a must-visit summer getaway for every globetrotting foodie! Eat your way through your trip — from the takoyaki and okonomiyaki on Dotonbori Street to mouthwatering wagyu steak. Take your pick among countless restaurants, hole-in-the-wall eateries, and street stalls. Either way, you're going home fully satiated. 
Also read: 10 Airbnbs in Osaka That Are Even Better Than Hotels
2. The Adrenaline Adventurer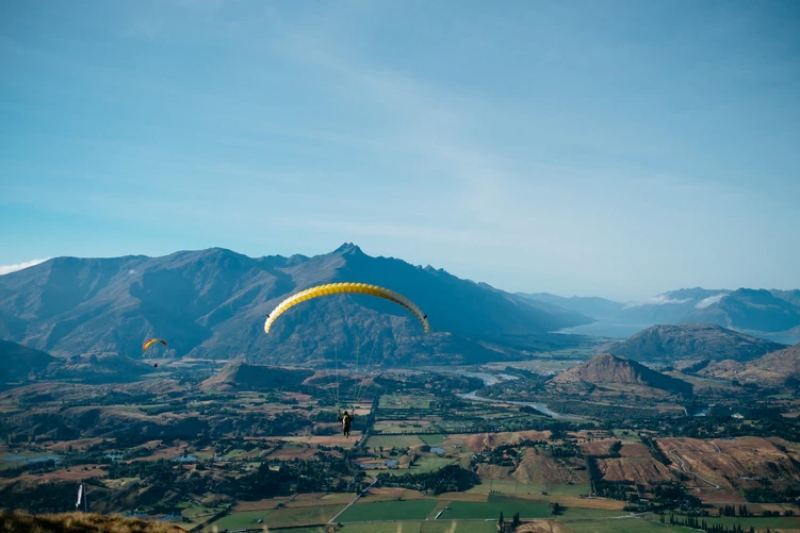 Sometimes, an action-packed itinerary is what you need to make you feel alive. This is something that any Adrenaline Adventurer will agree with in a snap! And the best place to bring them? Why, in Queenstown, New Zealand, of course! There's a reason why it's considered the 'Adventure Capital of the World.' 
The Kiwis are an adventurous bunch with a penchant for the extreme and thrilling. From bungy jumping at Kawarau Bridge (the original bungy site!), river-surfing, paragliding, to skydiving from 15,000 feet — there's no room for boredom here! For less daunting group-type activities that are just as fun, there's the Skyline Gondola (one of the steepest cable car lifts), whitewater rafting, and quad bike tours around the countryside. Either way, it's going to be a summer getaway you won't forget! 
Also read: 12D New Zealand Road Trip: How We Drove from South Island to North Island
3. The Culture Aficionado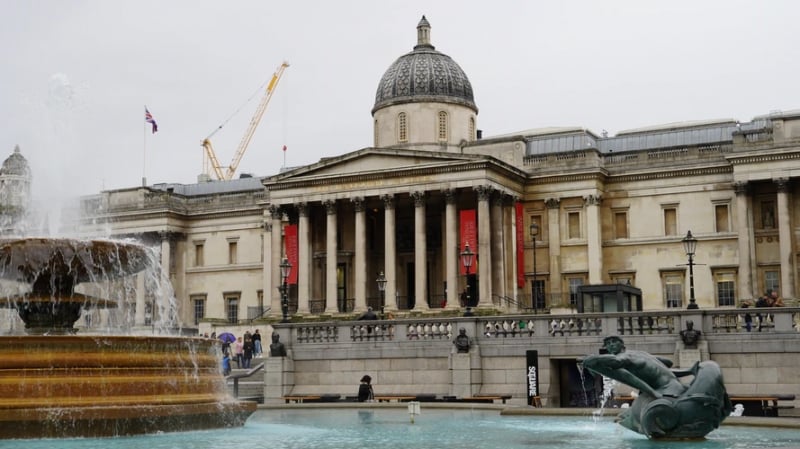 Calling all Culture Aficionados! Up for a huge dose of all things cultured and interesting? Then head over to London, one of the world's grandest and oldest cities! Whether it's a fascinating history, rich culture, or well-established arts scene, this city has it all. 
Take your pick among the many palaces and museums around good ol' Londontown. There's Buckingham Palace, Kensington Palace, and Hampton Court Palace if you want to see how the royals live. For the best of art and history, check out the British Museum, National Gallery, and Serpentine Galleries. 
Fancy some impressive theatre productions? West End theatres, as well as Shakespeare's Globe, are your best bet. If you're yearning for majestic sceneries and all things refined and posh, stroll around Kew Gardens and Kensington Gardens.  Then enjoy high tea at the Gallery at sketch, The Landmark London, or The Ritz Hotel! 
Also read: 7 Gorgeous and Budget-Friendly Airbnbs in London
4. The Beach Bum
When it comes to summer getaways, the beach is often a top-of-mind choice for most globetrotters. But for Beach Bums, it's not just a seasonal pick — it's a way of life! It's true that what makes a great beach varies per traveller. But Beach Bums know that the best travel destinations are those where you can do anything under the sun — whether it's surfing, frolicking in clear waters, snorkelling, or simply sunbathing. 
Fiji has 333 islands, many of which boast crystalline waters, long stretches of powdery sand, and splendid resorts. But what makes it stand out among other tropical haunts is its remote location in the South Pacific Ocean. It's like you're in a different world! Bask in the famous shores of Horseshoe Bay Beach, Vomo Island Beach, and Liku Beach. Itching to see wondrous coral reefs and other marine life? Visit Koro Levu Island, Beqa Lagoon, and Malolo Barrier Reef. For those who want to catch some waves, there's the Mamanuca Islands, Tavarua Island, and Natadola Bay. 
Also read: Fiji Beyond Beaches: 10 Things to Do in This Undiscovered Paradise
5. The Mountain Maven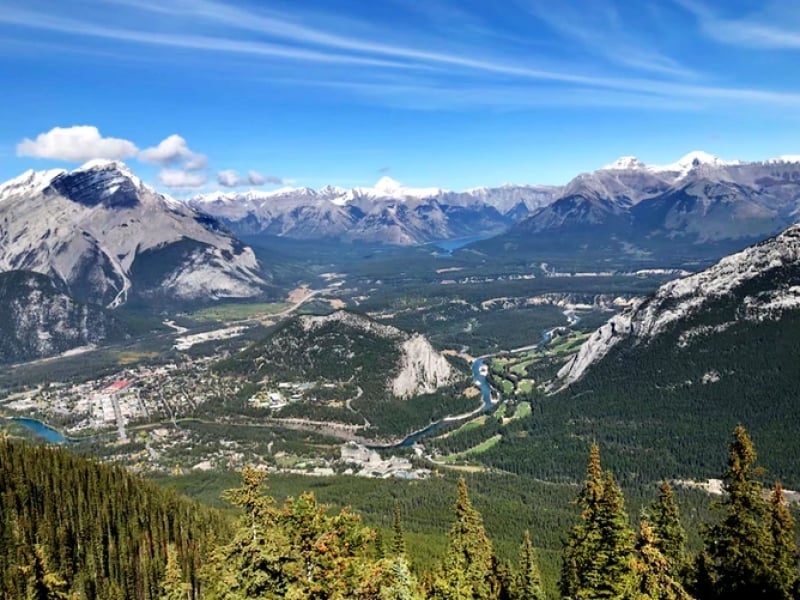 There's something about living in a mountain village that's so enticing. Perhaps it's the constantly cool weather, the calming verdant surroundings, or the idea of living in a cosy cabin. For the Mountain Maven, it's probably all of the above! And so for a memorable summer getaway, we recommend a trip to Canada's Banff National Park. The great outdoors await! 
With so many sights to take in these highlands, you might have a hard time picking which one to see first! You can watch the sunrise at the famous Lake Louise, the more lowkey Lake Moraine, or the glacier-filled Bow Lake. For panoramic views, take a gondola to the peak of Sulphur Mountain, which overlooks the town of Banff and the snow-capped Canadian Rockies. And then stay in (or at least visit!) the Fairmont Banff Springs, a historic hotel that looks like a fairytale castle in the woods.
6. The Romantic Roamer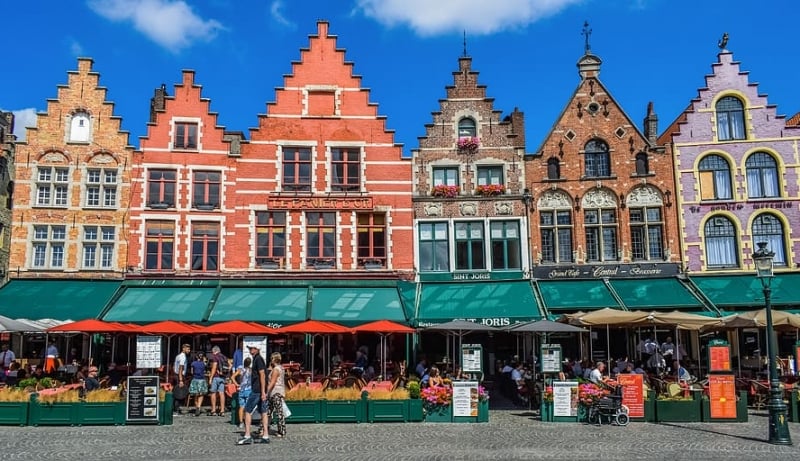 Just so we're clear: the Romantic Roamer doesn't necessarily have to be travelling with a significant other. Though that would probably be a nice bonus, what matters more is the dreamy vibe that the place evokes. Usually,  travel destinations with an old-world charm do the trick. And the best example would be the medieval district of Bruges in Belgium! 
Strolling around Old Town Bruges is like stepping into a fairytale book. With its cobblestone streets, bridges and canals, and centuries-old structures, it's every bit as magical as a classic Disney movie. Enjoy the sight of colourful houses along Market Square, where you can stay at a café terrace and people-watch for hours! For a full view of the village, climb up the 366 steps to the Belfry. For quieter spaces, visit Hof de Jonghe, a small hidden park where you'll find grazing sheep. Don't leave without riding a horse-drawn carriage around town — and pretend you're a royal inspecting their kingdom! 
7. The Altruistic Traveller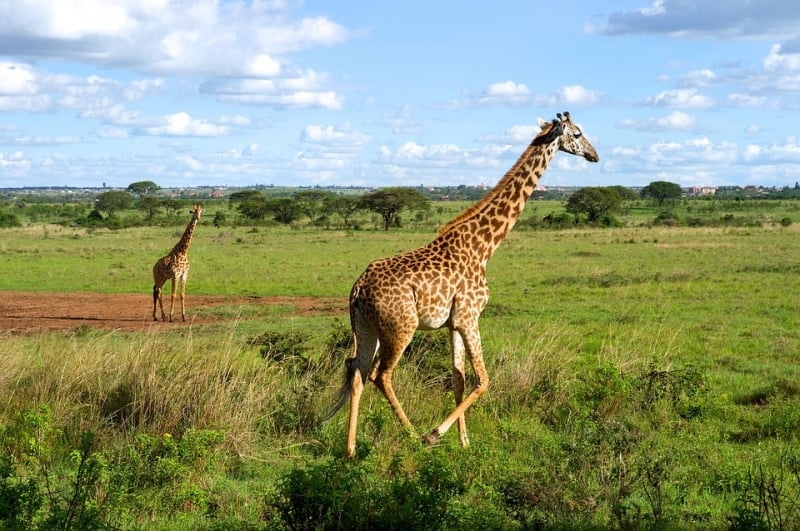 For the Altruistic Traveller, it's all about helping make the world a better place. Yes, even when they're exploring the globe, they make it a point to help out in any way they can. In Nairobi, Kenya, there are a vast number of wildlife reserves and shelters where you can spend a whole summer volunteering and exploring. It's the world's wildlife capital, after all!  
At the Sheldrick Wildlife Trust, situated on the outskirts of Nairobi, you can look after rescued baby elephants — some of them might even be taller than you! Meanwhile, the Giraffe Centre lets you interact with rare Rothschild's giraffes. For more spectacular wildlife, head over to Nairobi National Park, where you'll find roaming lions, cheetahs, buffaloes, black rhinos, and more. Should you wish to stay here longer, you can sign up for one of Kenya Wildlife Service's programs. Nothing like a vacation well-spent on helping with wildlife conservation and rescue initiatives! 
Also read: 12 Fun Things to Do in Africa on Your Very First Visit
8. The Indie Spirit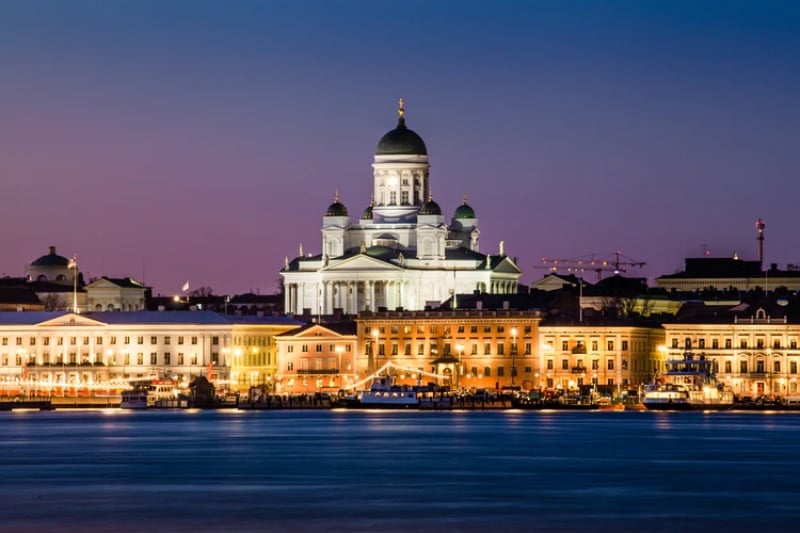 Indie Spirit travellers like deviating from the usual touristy destinations. Instead, they go for underrated spots — especially ones that most other globetrotters haven't been to yet! At the same time, they like places brimming with creative energy that's equal parts offbeat and original. Hence, we recommend Helsinki: the most underrated capital city in the Nordic Region. 
Compared to more popular European countries, Finland gets a rep for being boring. But on the contrary, its capital Helsinki has a lot to offer. In fact, for those who prefer 'quiet cities' with unusual calmness, it's the perfect summer getaway! And did we mention that it's still relatively cold even during such a season?
Helsinki is home to some of the best architects in the world! Hence, expect to see otherworldly architecture that's cutting-edge without trying hard to be eye-catching. (Yep, they're awesome like that.) Their literary scene is also fantastic, as proven by the abundance of libraries and independent bookstores that scream "bookworm haven!" 
And don't even get us started on their coffee culture; the Finns are one of the biggest coffee drinkers in the world. Be sure to drop by an indie café or five — though maybe not in one day, unless you like palpitations. 
Also read: Hidden Gems: 20 Under-the-Radar Destinations in Asia To Travel To this 2020
9. The Spooky Tourist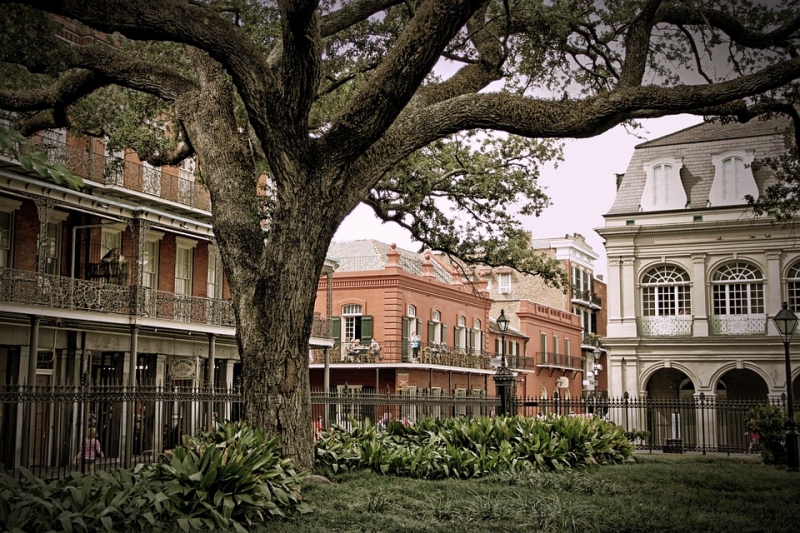 Spooky Tourists aren't necessarily the emo-goth types, but they do have a penchant for the dark and mysterious. They enjoy the thrill of exploring places with an enigmatic, mystical atmosphere. And yes, they're also the type to like horror/thriller films! They have this fearless curiosity for the deep and unknown — making New Orleans the ideal summer getaway. 
Don't let the vibrant nightlife and exotic cuisine fool you. This city is shrouded in mystery, with its grim past and spooky tourist attractions that any horror fan will love. Go on a Ghost Tour to explore the most haunted areas in the French Quarter. There's the LaLaurie Mansion, home of Madame LaLaurie, one of the world's most infamous serial killers. 
Also part of this tour is a handful of haunted hotels, cemeteries, and other buildings. Don't leave without exploring the city's voodoo culture! Go beyond the usual voodoo-themed bars on Bourbon Street by visiting an authentic shop. Just make sure to research beforehand, as to avoid fraudulent ones. 
10. The Self-Confessed Shopaholic
Self-Confessed Shopaholic travellers take their retail therapy seriously, especially when in a foreign city. After all, what better way to remember your stay by bringing home lots of souvenirs? Preferably, of course, ones that you can wear (and flaunt)! For the ultimate summer getaway, we recommend New York City, which has the best retail landscape in the world! 
Get ready to shop till you drop (though we hope not literally). With so many stores and neighbourhoods to choose from, you'll probably need more than a day! A great thing about the NYC shopping scene is the mix of equally chic options for all sorts of style. Take your pick among the famous Fifth Avenue, swanky Meatpacking District and SoHo, bohemian East Village, and vintage mecca Williamsburg. It all boils down to your personal taste, really. And with so many diversely stylish people you'll see around here, sartorial inspiration truly is everywhere! 
Also read: 8 Gorgeous Airbnbs in New York City for Every Kind of Traveller
11. The Social Butterfly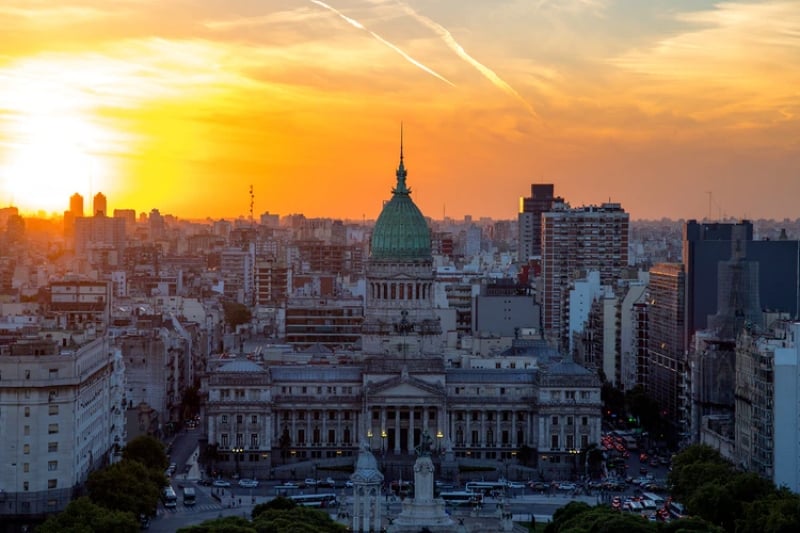 Travelling Social Butterflies are extroverts, no doubt about that. Wherever they are in the world, they enjoy meeting new people — usually through evening social events (read: parties) where they'll find their fellow young, cool, and free. Hence, the nightlife of Buenos Aires makes it a perfect summer getaway! Believe us, it's almost impossible to be bored here. 
Most parties don't start until past midnight, which begs the question: what do you do before then? We recommend watching either a show at Teatro Colón (one of the most famous opera houses in the world) or live tango in the colourful La Boca neighbourhood. But if these aren't your thing, how about dinner at a traditional parrilla (barbecue grill restaurant)? Argentinian steak paired with full-bodied Malbec wine is a divine combo that also makes for a good pre-game.
Whichever your preferred nightlife scene is — whether it's chill bars or all-out clubs — there's a drinking place for you! Up for something laid back but still lively? San Telmo, the city's oldest neighbourhood, is your best bet. If you want to find the best speakeasies and warehouse-style bars, head over to Palermo! And then within this same neighbourhood is Niceto Vega, the 'it street' where you'll find the best nightclubs in all of Buenos Aires. Get ready to stay up till the sun goes up! 
Also read: What's Your Travel Personality? Take This Quiz To Find Out Today!
So, there you have it: your guide to the best summer getaway, all according to your travel preferences and personality type. Do you agree with these travel destinations meant for you? Tell us all which ones you prefer!