Oftentimes, you can tell that a destination is really gorgeous when it looks equally stunning in photos. And what better way to share its beauty to the world than by posting it on Instagram? But sometimes, Instagrammable places aren't enough — they have to be new, exciting, and rarely heard of yet (at least among your friends)! After all, there's so much to see beyond the usual commercialised spots you find in travel guides. 
Don't know where to begin? Here are 14 new and underrated Instagrammable places that you should definitely cross off your bucket list! These natural landscapes, architectural marvels, and design wonders all await you. 
Also read: 9 Travel Photography Tips for Your Instagram Feed
1. Joshua Tree National Park –  California, USA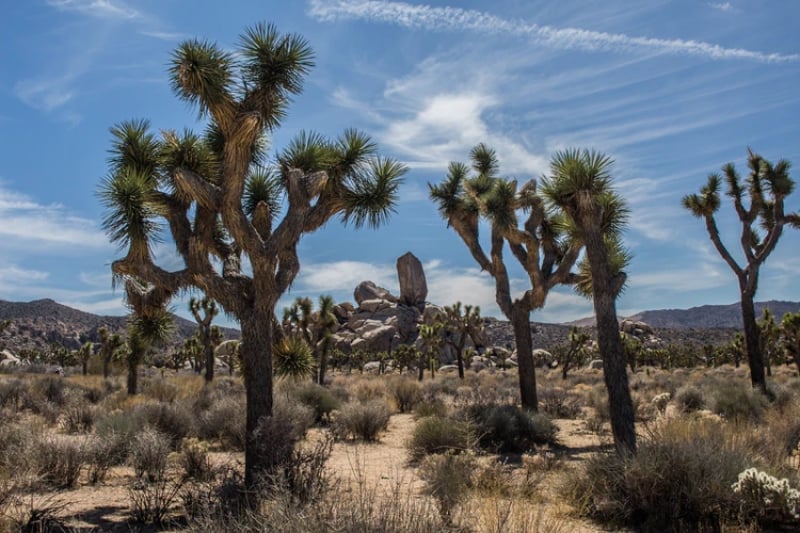 Not sure if it's just my Instagram feed, but in 2019 I've observed an abundance of photos taken at Joshua Tree National Park — both from personal contacts and influencers. Though even just by looking at photos, it's easy to understand the hype! It goes perfectly well with the SoCali Festival Girl aesthetic, with its monochromatic colours, cacti and yuccas, and ancient granite monoliths. 
This massive desert park offers an otherworldly landscape, which is further emphasized by starry skies at night. In fact, it's one of the best places for stargazing, with its high altitude and remoteness from major cities. Oh, and did we mention — it's one of the few places in California where it snows? 
Also read: 10 Airbnbs in Joshua Tree That Are Perfect for Group Vacations
2. Rainbow Row – Charleston, South Carolina, USA
True to its name, Rainbow Row features a series of colourful Georgian-style houses that make for a lovely backdrop. It's one of the off-the-beaten-path Instagrammable places in the United States, in a city that's not as popular as New York City, Los Angeles, or Miami. Built in the 1700s, these townhouses once belonged to merchants and politicians. But it was only during 1931 when a resident started the 'trend' of painting one's home in a bright pastel shade. Well, if my neighbour decided to paint his/her house in vibrant shades like these, I'd probably be tempted to do the same! 
Also read: Top 10 Beautiful Streets In The World To Fill Your Instagram Grid!
3. Jardin Majorelle – Marrakech, Morocco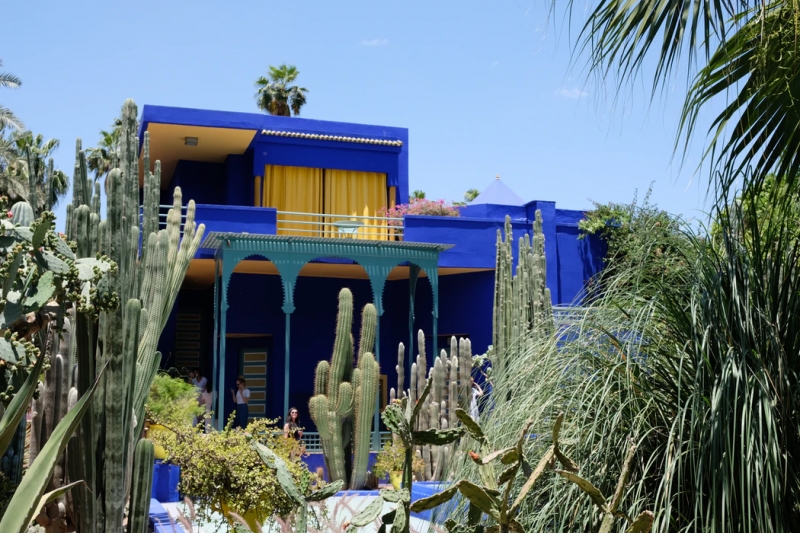 French painter Jacques Majorelle founded this botanical and artist's landscape garden when he lived in Marrakech. Surrounded by palm trees and cacti, the place is reminiscent of a Dorne-esque villa hidden in the desert. Except,  the über-bright colours of its Moorish-Art Deco buildings make it completely hard not to notice. 
Each structure carries a distinct shade called Majorelle Blue, which the founder especially trademarked. (Oh, and what do you know — it even closely resembles Pantone's Colour of the Year for 2020!) In 1890, designer Yves Saint Laurent purchased these gardens with the goal of maintaining its artistic beauty. No wonder the place is still in perfectly chic condition after all this time! 
Also read: 10 Airbnbs in Marrakech for a Colourful Moroccan Holiday
4. Shikisai No Oka – Hokkaido, Japan
Beyond the usual Instagrammable places of Tokyo and Osaka lies the northern island of Hokkaido. There, you'll find Shikisai No Oka: a seven-hectare paradise featuring rows and rows of different coloured blossoms. You'll fall in love not only with the sights, but also with the scents wafting out from lavenders, lupines, tulips, and more. 
Remember how, as kids, we were told to think of a happy place whenever we get scared of the dark? Well, mine was a vast flower field like this one! So imagine my excitement when I found out such a place really existed. It's the stuff of both my childhood and my Instagram-loving 20-something dreams! 
5. Old Town Colmar – Alsace, France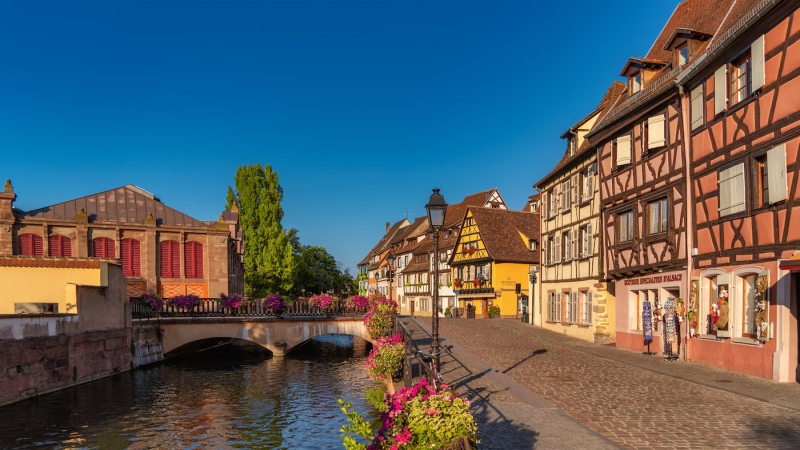 Many say the old medieval village of Colmar is what inspired the Beauty and the Beast setting. And true enough, it's easy to see why! With its cobblestone streets, colourful half-timbered houses, and old street lamps set amidst centuries-old canals, it's straight out of a fairytale book. However, there are some elements that can't be captured on camera: the smell of freshly baked croissant and pain au chocolat coming from the quaint streetside cafés. 
6. Elafonisi Beach – Crete, Greece
Though a common setting in several ancient Greek myths, Crete is one of the more underrated Instagrammable places in Greece. The stunning island of Elafonisi features a pink sand beach set against the crystal clear waters of the lagoon. In places that are this lovely, there's definitely no need for rose-tinted sunglasses! And since it's also a nature reserve, beach chairs and umbrellas aren't allowed. Hence, fewer tourists come here even during peak season. 
7. Huacachina – Ica, Peru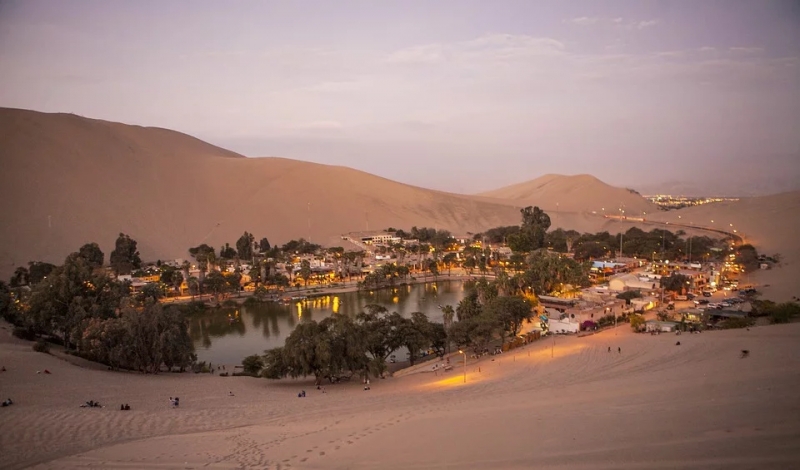 About a five-hour drive from the Peruvian capital of Lima is the village oasis of Huacachina. In fact, it's the only natural oasis in the Americas! The place gained popularity in the 1960s, when wealthy Peruvians thought that the waters of the lagoon had healing powers. Though swimming here isn't recommended anymore, you can still go kayaking or sit by the shores with a drink. As the day ends, you can watch the sun go down behind the gigantic sand dunes surrounding it. 
8. Sossusvlei – Namib Desert, Southwestern Africa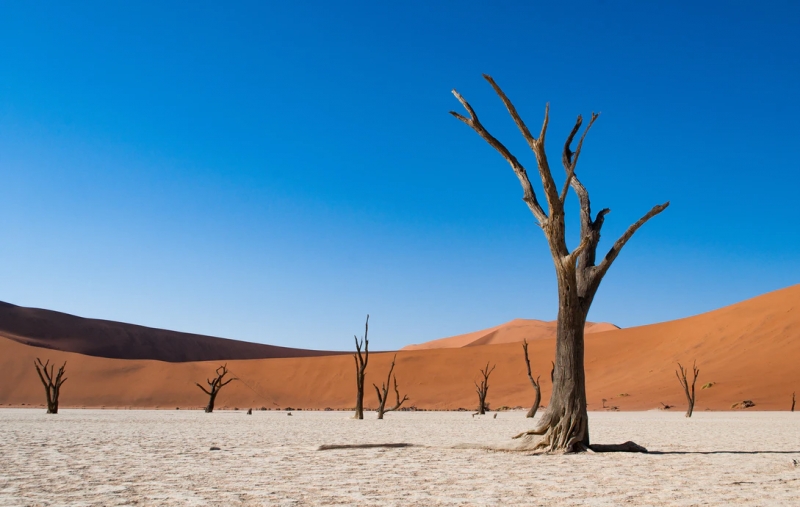 Many globetrotters flock to Africa for Instagrammable places like the safari parks and pyramids. But this spectacular continent has another trick up its sleeve: the Namib Desert. Specifically, the Sossusvlei — a pan (former lake/marsh) made of salt and clay, and surrounded by red dunes and dead acacia trees. Roaming around this expanse are several animals like antelopes, ostriches, and wild horses. Depending on how you see it, Sossusvlei reminds you of either a designer resort wear editorial backdrop…or a Windows wallpaper from the 2000s. 
9. Padar Island – Komodo National Park, East Nusa Tenggara, Indonesia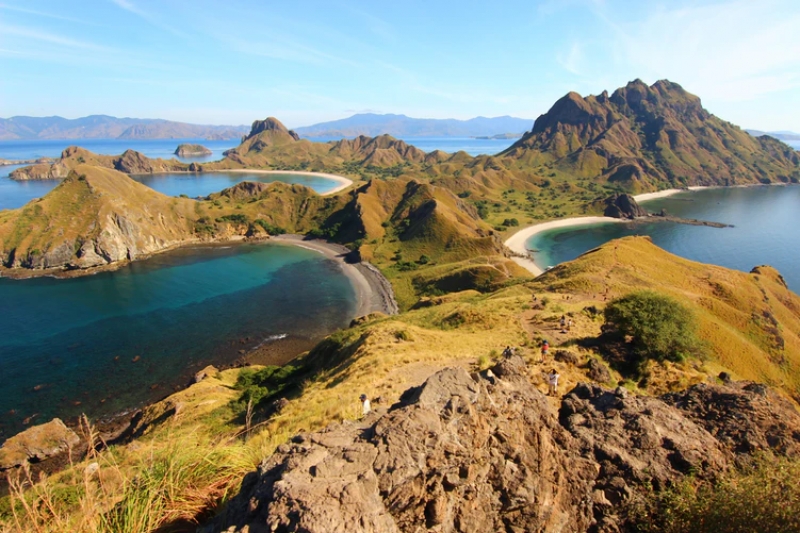 Trek up to the top of Padar Island for an astonishing view of the rolling hills and coastal coves. It's one of the lesser-known gems of Instagrammable places in Southeast Asia, so you can expect fewer crowds! And though it's inside Komodo National Park, there aren't any Komodo dragons inhabiting this island. So after hiking, you can swim at the beach without having to worry about running into these majestic (but aggressive) reptiles! 
10. Moraine Lake – Banff National Park, Alberta, Canada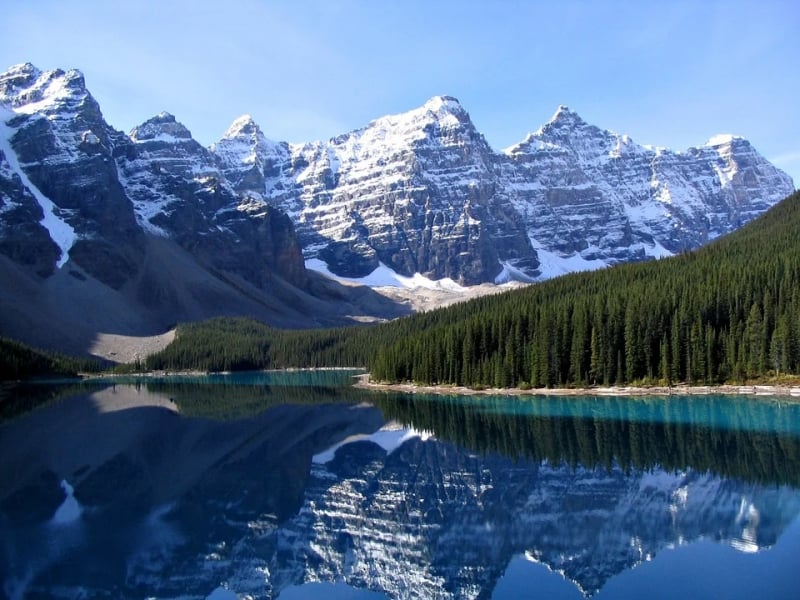 Banff National Park has a lot of Instagrammable places that Canada is known for —  picturesque lakes, and the Canadian Rockies, most especially. But perhaps its best 'hidden' gem is Moraine Lake, with its glacial waters and a mesmerising backdrop of snow-capped mountains and evergreen trees. Since it's smaller than other lakes around the park, there are often fewer tourists. So yes, having a photo taken here is definitely a lot easier! Come here during spring or summer, when the lake is at its most scenic and Instagram-worthy. 
11. Serralves – Porto, Portugal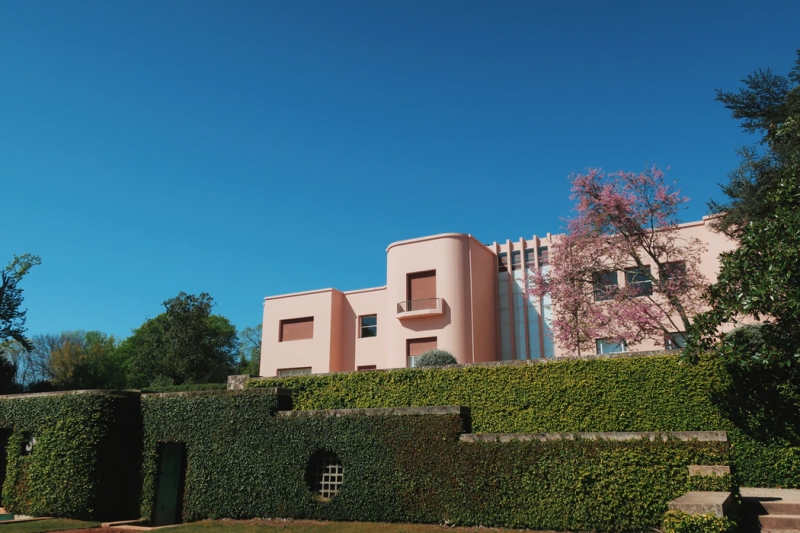 With its pink Art Deco mansion and perfectly symmetric gardens, Serralves park looks straight out of a Wes Anderson film. Aside from expansive manicured lawns and fountains, it also features two museums: one is inside the centrepiece Casa de Serralves, while the other is in the Museu de Arte Contemporânea, a minimalist white structure. It's no secret that art-viewing goes hand in hand with impressive architecture, and Serralves is a testament to that. Among Portugal's many Instagrammable places, this relatively far-off spot is worth the trip! 
12. Bar Luce – Milan, Italy
Speaking of Wes Anderson, did you know that he designed a café in 2015? In Bar Luce, you can bask in the American director's aesthetic that launched a thousand Instagram feeds (and likes). It's housed inside the contemporary art space, Fondazione Prada.
To say that every corner is Instagrammable is no exaggeration: from the intricately patterned walls and ceilings, pastel hues, to quirky game machines. Aesthetically pleasing cafés may be far and many around the world (especially in Europe), but this Milanese gem definitely takes the cake! 
13. Casa Luis Barragán – Mexico City, Mexico
This stunning piece of contemporary architecture juxtaposes vibrant colours with brutalist elements. Its original owner is Luis Barragán, an award-winning architect and engineer famous for revolutionising Mexican architecture. Have a look around his former home and studio that reflect his artistic vision. The place also holds occasional design exhibitions. Whether or not you're into architecture, this attraction is a must-see, even if it's just to appreciate the overall aesthetic. But hey, after a quick tour here, you just might get converted in a snap! 
14. Oodi Central Library – Helsinki, Finland
Finland's capital city of Helsinki is home to some of the best architects in the world. That said, it's easy to see why it has an abundance of astounding buildings. Oodi Central Library takes reading rooms to the next level; combining an impressive book collection with an open-plan layout. The whole place is a study in modern Scandinavian architecture  — with its polished wood surfaces, large floor-to-ceiling windows, clean lines, and austere colours. Needless to say, this cultural mecca is one of the most Instagrammable places you'll find on this side of the globe! 
Also read: Instagram Will Be 'Hiding' Heavily Edited Photos From Your Feed. Will Your Travel Images Be Affected?
So many Instagrammable places, so little time! Oh, and don't even get me started on how much time it takes to edit travel photos sometimes. Although, if the place is as lovely as these ones, you probably won't even have to edit much (or at all)! So, which of these destinations are you most excited to see? We'd love to hear your stories after!