TripZilla is Southeast Asia's leading digital travel media and we aim to Make Travel Happen! The dynamic and talented team at TripZilla has a passion for what we do and believe in doing our work with purpose, pride and a positive attitude. We have a fun and candid work culture that recognises the contribution of each employee, and every team member is empowered to do meaningful work that will make a positive difference. If you are a driven individual who is seeking to bring your career to the next level, join us in an exciting and rewarding journey!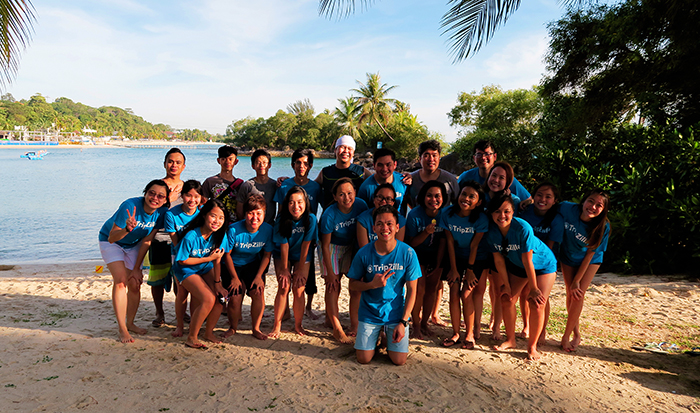 We currently have openings for the following positions:
Business Development Executive / Snr Business Development Executive
📍: Singapore
📨: benjamin@tripzilla.com
As a business development executive, you'll dive into the complete sales cycles of TripZilla's online media products, from seeking out new clients, presenting sales proposals and reports, servicing existing clients, and executing media campaigns from start to finish. You'll need to continuously develop new prospects and sales opportunities, and keep up-to-date with online marketing trends. Key qualities that are essential to this role are strong communication and customer management skills as well as the ability to flourish in a team setting yet be able to work independently. Experience in media sales is preferable but not a prerequisite as training will be provided. Candidates with relevant sales experience will be considered for a senior position

Writer / Content Manager (Philippines)
📍: Philippines
📨: charmaine@tripzilla.com
Are you passionate about writing and making an impact on the travel scene and the community? Be our next full-time writer / content manager. You will play an important role in curating relatable, inspiring, viral-worthy travel stories, and sharing them on our social media platforms. On top of writing, you will also help manage our contributor base and grow our TripZilla community. Photography skills and an eye for design are a great plus as we might ask you to cover media events and join sponsored trips in or outside the Philippines, should invites come. No experience? No worries! This is a full-time home-based job that is open to fresh grads and individuals who are very much willing to learn and build experience, especially in the digital travel media industry. Start doing what you truly love! Email us and tell us more about yourself and your passion for travel!

Editorial Interns
📍: Singapore
📨: editor@tripzilla.com
Join us if you have a flair for writing, love for content creation and a deep-rooted passion for travel. As an intern here, you'll write on various travel-related topics and learn how to craft content that will be an immediate hit with our readers. Rest assured, the work will not be dreary. Most of the day will be spent in the office, churning out articles, writing copies, and slowly learning the ropes of a digital publication. But there's the extra exciting part, of course: We do send our interns overseas for media trips when invitations come in – but no promises. There will also be opportunities to dabble in social media marketing, attend events, run initiatives and help with various other projects. Qualities that we prize in an intern are positive work attitude, efficiency, dedication, eagerness to learn and being open to constructive criticisms (those with a fragile writer's ego, please stay away). A good eye for aesthetics is a bonus. Students and fresh graduates are welcome to apply and the minimum internship period is three months. In your application, attach your resume and tell us all about your travel experiences.

Digital Campaign Executive (intern)
📍: Singapore
📨: elyn@travelogy.com
If you're looking for an atypical internship that will give you something more than the usual run-of-the-mill routine, you're in the right place. As a Digital Campaign Executive, you will need to have a keen eye for detail and acute (or at least, better than average) multi-tasking skills. You will learn how to manage campaigns on a daily basis, and we don't just mean simply scratching the surface. We mean really getting down to the nitty gritty details, learning how to optimise processes and making sure that every campaign is executed without a hitch from start to end. Excellent people communication skills are a must, and we prize interns with initiative. Lots of it. Social media management skills are not a requisite, but a definite bonus. You'll be writing some of the time, so we're also looking for someone with a flair for words, the tenacity to make something out of nothing, and the ability to put a creative spin on the most mundane of topics. Join us if you're up for a challenge, or if you simply want to have the opportunity to try a multitude of things. This is a minimum three-month internship open to undergraduates and fresh graduates.

Others
If you'd like to join the TripZilla Community and contribute your travel stories, please send them to editor@tripzilla.com!