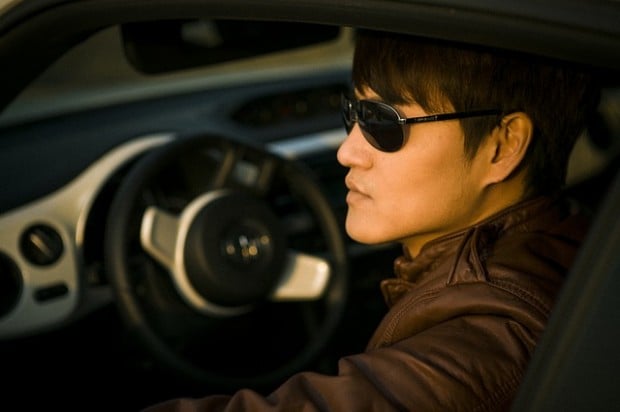 Image credit: hahanriji
Hey you brave wanderlusters! Congratulations on deciding to drive around Jeju. Your exciting adventure awaits you.
But before heading over, a successful wanderluster is one who is smart enough to ensure that he or she is equipped with right information. Do your due diligence beforehand! For starters, read up travel blogs for travellers' accounts of road trip experiences in Jeju. To help you out, we've decided to share with you our ten handy-dandy tips on renting a car to drive in Jeju!
Also read: How to Plan a Successful Family Road Trip
You can either drive on your own or engage your very own Jeju Taxi Driver and get chauffeured around like a

Tai Tai

. Though the former sounds intimidating especially for first timers cheaper than the latter, and potentially more fun. If you prefer

OTOT

, you should definitely drive on your own.

Before anything else, obtain your International Driving Permit (IDP) from

AA Singapore

(Automobile Association of Singapore). You'll need this when renting a car online and when you are at rental car counter at Jeju's airport.

It is best to book your Jeju rental car online in advance before you fly over!  Though it is possible, it is not recommended for you to book your rental car upon arrival at Jeju airport. You might be unable to secure a car last-minute. Check out

KT Kumho

;

they are reliable, based on experience and reviews online.

Take note: you are not picking up your rental car at the airport itself! Factoring some time for rental car pick-up at an off-site venue is essential. The rental car companies are nestled a few minutes drive away from the airport. Hop on shuttle buses from the airport and they will transport you to where your rental car is situated.

When choosing your rental car, size matters. Take into account not just the number of passengers but also your luggage size!

Make sure that you check the car thoroughly for defects and whatnots, because you wouldn't want to pay unnecessary charges afterwards.

You better get whatever insurance plan they provide when paying for the rental car.

It may cost a tad more but is worth it, I tell you!

Find out what kind of fuel your rental car use. Then budget for it. Remember that you have to return the car back to the rental companies with a full tank.

Otherwise, you'll face dire consequences.

Using Onboard Korean-language GPS Navigation System is no rocket science! In fact, there are tutorials on YouTube, so no excuse! But really, you don't even need to know or learn Korean to use it.

One useful tip we can provide is to jot down the last 7 digits of the phone number of the destination you want to go; that will be your savior when using the Korean GPS system.

Jeju requires you to drive on the right side. If you're new to this, don't panic! Breathe, slowly calibrate and find that daredevil in you and conquer Jeju's road.
Also read: 5 Best Road Trip Songs to Lose Yourself in
Do you have any other tricks, for an inexpensive, safe yet pleasurable Jeju roadtrip, up your sleeve? Share it with us.