There are few cities as dramatic as Cape Town, with the dominant Table Mountain and the surrounding peaks giving the city its distinctive personality and signature charm.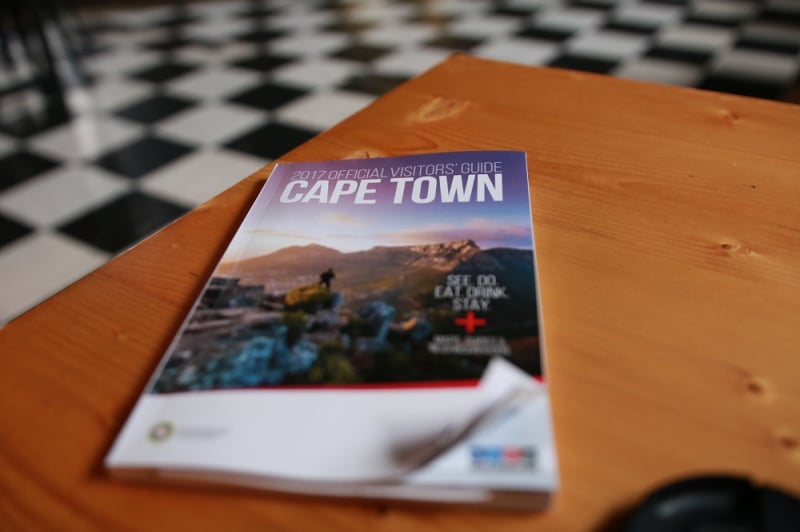 There's certainly no shortage of attractions either, as this coastal metropolis offers activities to suit every traveller's taste. Join us as we give you the only guide you'll need for your next visit to the Mother City, straight from a Cape Town native!
1. Table Mountain

Table Mountain is, without a doubt, a signature Cape Town experience and must-do for visitors to the city. From the top, you can experience sweeping panoramic views of the Atlantic Seaboard, stretching all the way to the West Coast and beyond. You've got a couple of options to make the trip up Table Mountain, with the most popular being the cable car. Fitness junkies can skip the queues and opt to hike up instead, but be warned – it isn't for the faint of heart!
2. Robben Island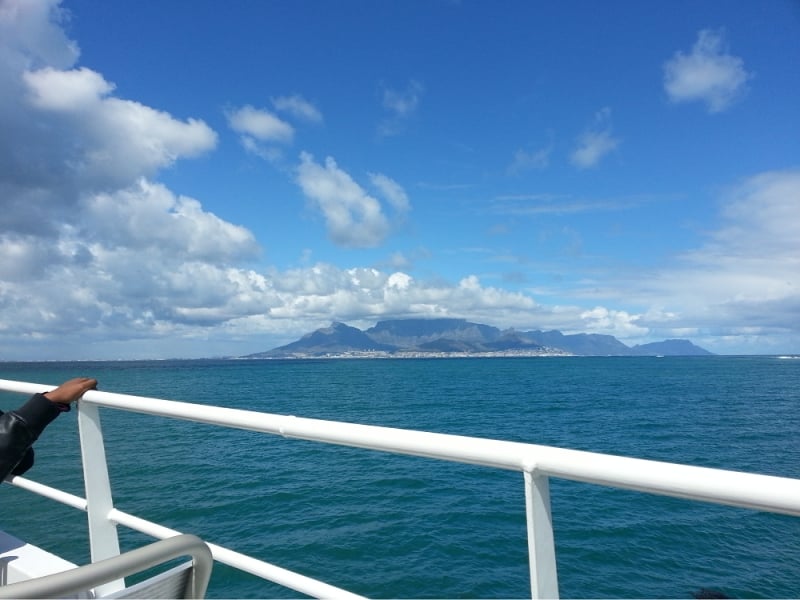 Robben Island has earned its place in global history as a symbol of apartheid oppression and today houses a myriad of relics that pay homage to its painful past. With much of the former prison still standing, you can see for yourself what it was like to a prisoner with guided tours that recount the 500-year history of this iconic outcrop.
3. Old Biscuit Mill
This former warehouse now hosts the Neighbourgoods Market, a popular food and craft market every Saturday from 9am to 2pm. Get in on the action by savouring some of Cape Town's freshest street food and gourmet cuisine.
4. Bay Harbour Market
Hout Bay is a vibrant fishing town within the greater Cape Town municipality and also home to the Bay Harbour Market. Live music, friendly vendors and delectable treats are on offer every weekend from Friday through Sunday. It's something of a hidden gem in winter with its roaring fireplace and hearty, homely dishes on offer.
5. Camps Bay and Clifton beaches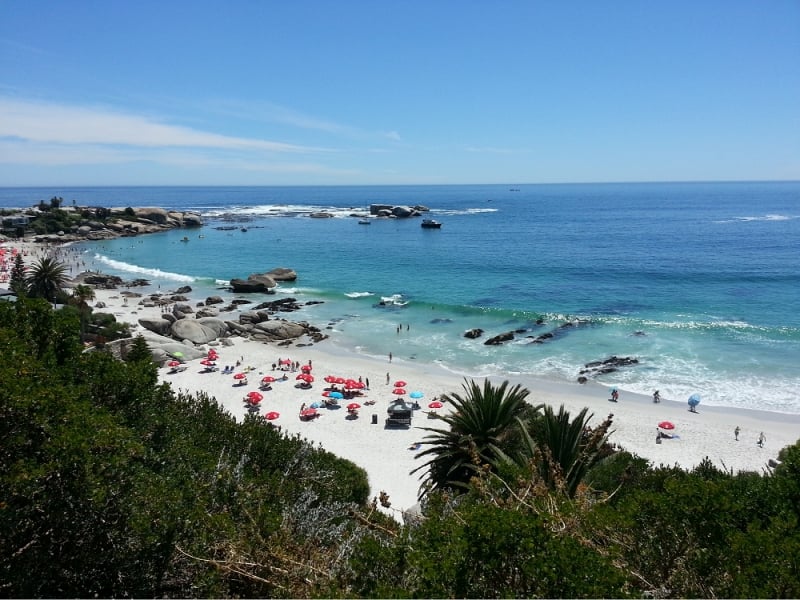 Take my word on this one; there aren't many other beaches in the world that can hold a candle to the stunning shores of Clifton and Camps Bay. Although the water might be frigid, these beaches are exempt from winds that would normally buffet other beaches around the peninsula. The Camps Bay strip is a hive of activity at night with bars and restaurants lining the roads that face out towards the ocean.
6. Kirstenbosch Gardens
These national botanical gardens are a sprawling collection of indigenous flora offering a quiet, relaxed getaway within the city. Kirstenbosch is a UNESCO World Heritage Site with no fewer than 7000 species of plants from across southern Africa. If you've got limited time then our recommendation is a tour of the Boomslang, a winding 130-metre canopy walkway that serves up scintillating views of the Southern Suburbs.
7. Boulders Beach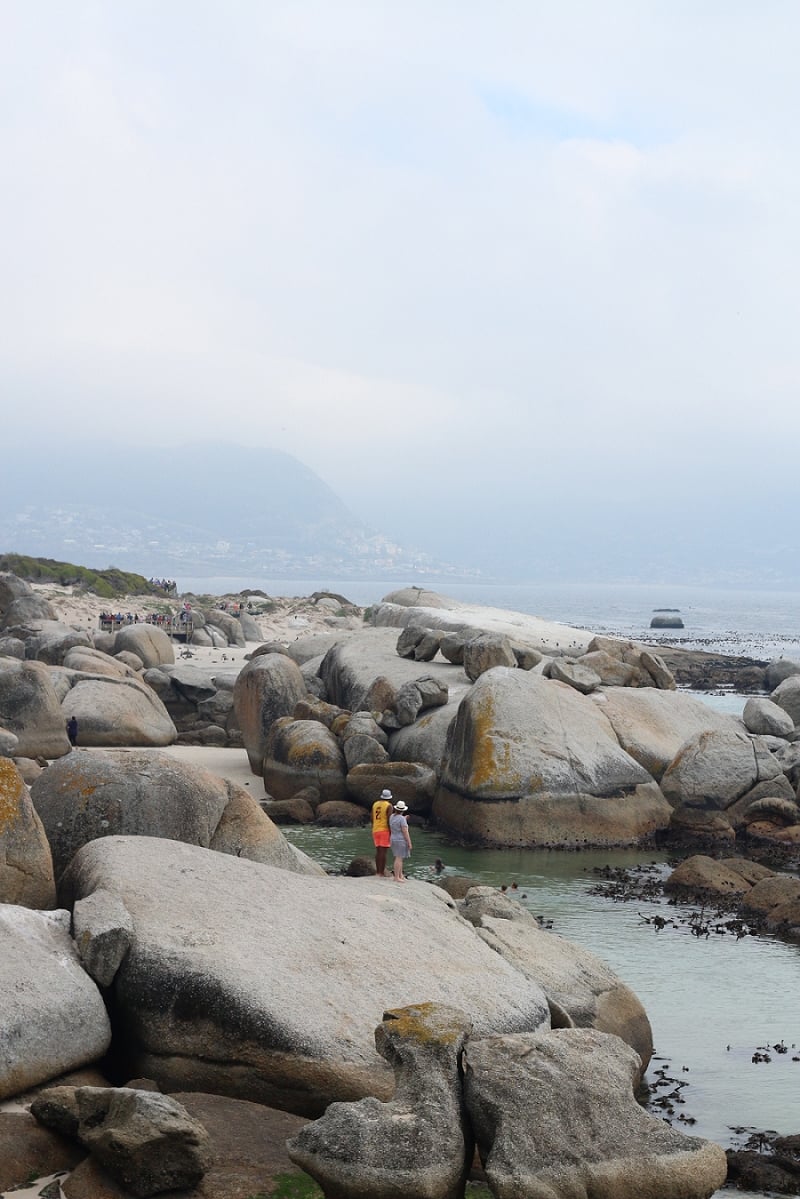 Waddle down to Boulders beach in Simonstown towards the southern end of the Cape Peninsula and take the opportunity to get up close with the hundreds of African penguins that call this place home. It's not just for penguin viewing, but swimming too, so pack in your sunscreen when you take a trip down here.
8. Iziko Planetarium
The Iziko Planetarium offers an extrasensory experience that you might not get to see anywhere else, so best you put this on your to-do list when you visit Cape Town. This state-of-the-art dome puts on dazzling 360° 3D displays that take you through the outer reaches of the universe, all while seated in the comfort of a plush reclining armchair. Take a virtual voyage through the planets, stars and galaxies at this mind-bending 360◦ cinema.
9. Wine tasting in Constantia vineyards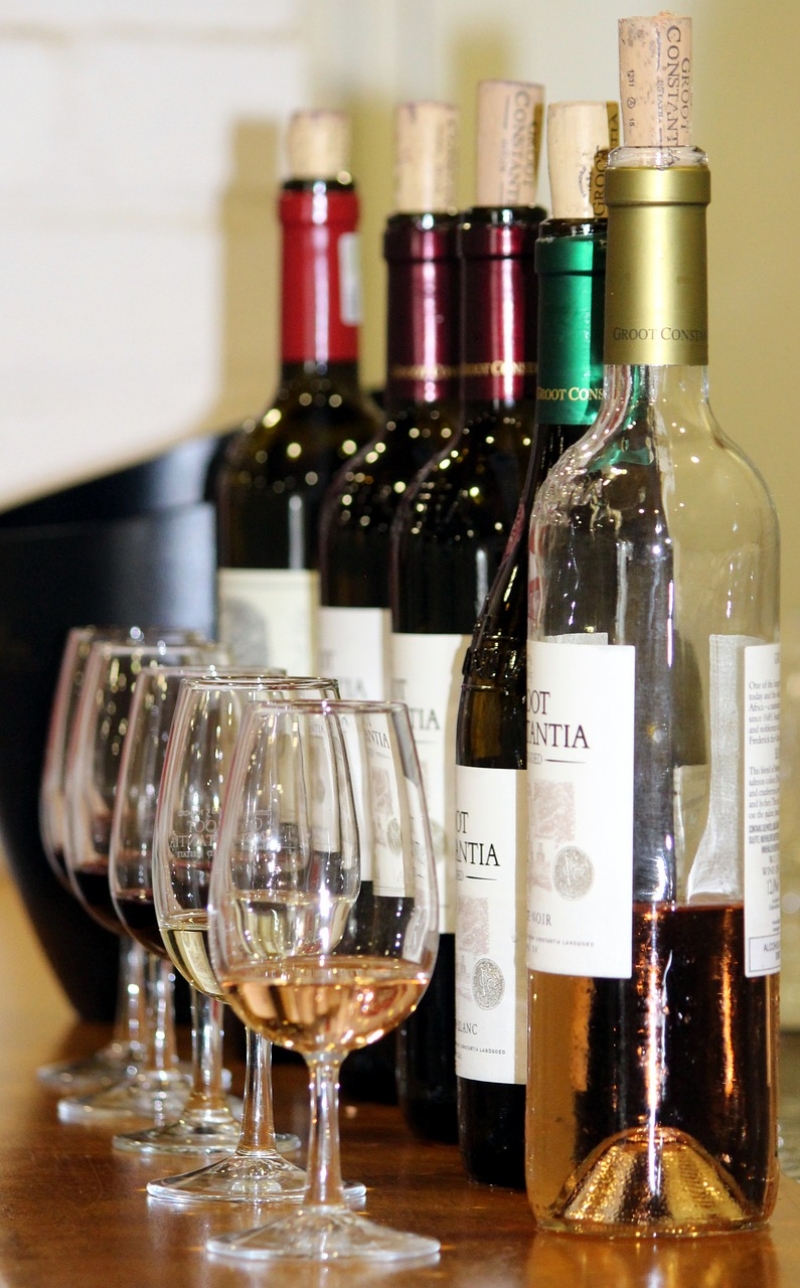 Ever wanted to have a taste of the high life? The rolling hills of the Constantia vineyards are the perfect location to play out your fantasy! With numerous wine tasting tours to choose from, you'll get to learn about a range of world-class blends along with the intricate science behind wine-making. Relish the opportunity to bask in the elegance of the boutique hotels and restaurants which form part of the many wine farms in the greater Constantia area, all the while enjoying your favourite vintage!
10. Two Oceans Aquarium
Find Nemo at one of Cape Town's most-loved attractions, the Two Oceans Aquarium. This aquarium forms part of the V&A Waterfront, giving you a chance to get up close with the ocean's fiercest and most fascinating creatures through underwater tunnels and colossal viewing windows. What's more, this attraction is immune to any weather interruptions making it a great choice to visit all-year round. It promises to be an immersive and enchanting experience for both young and old!
11. District Six Museum
District Six was the site of forced removals during the apartheid era and came to represent the struggle against the inhumane policies of the time. This museum is an important piece of South African history, as it houses many key artefacts from this once-vibrant neighbourhood and gives visitors the chance to learn more about its heritage through guided walking tours.
12. Cape of Good Hope
Often mistaken for the southernmost point of the African continent, the Cape of Good Hope is still as rugged and untamed as it was when explorers stumbled upon it hundreds of years ago. Legends of tormented sailors surround this dramatic stretch of coastline that extends out towards the south of the Cape Peninsula, and the waves batter the endless cliffs. Your best viewpoint is from the lighthouse near the parking area, accessible either by foot or funicular. 
13. Zeitz MoCAA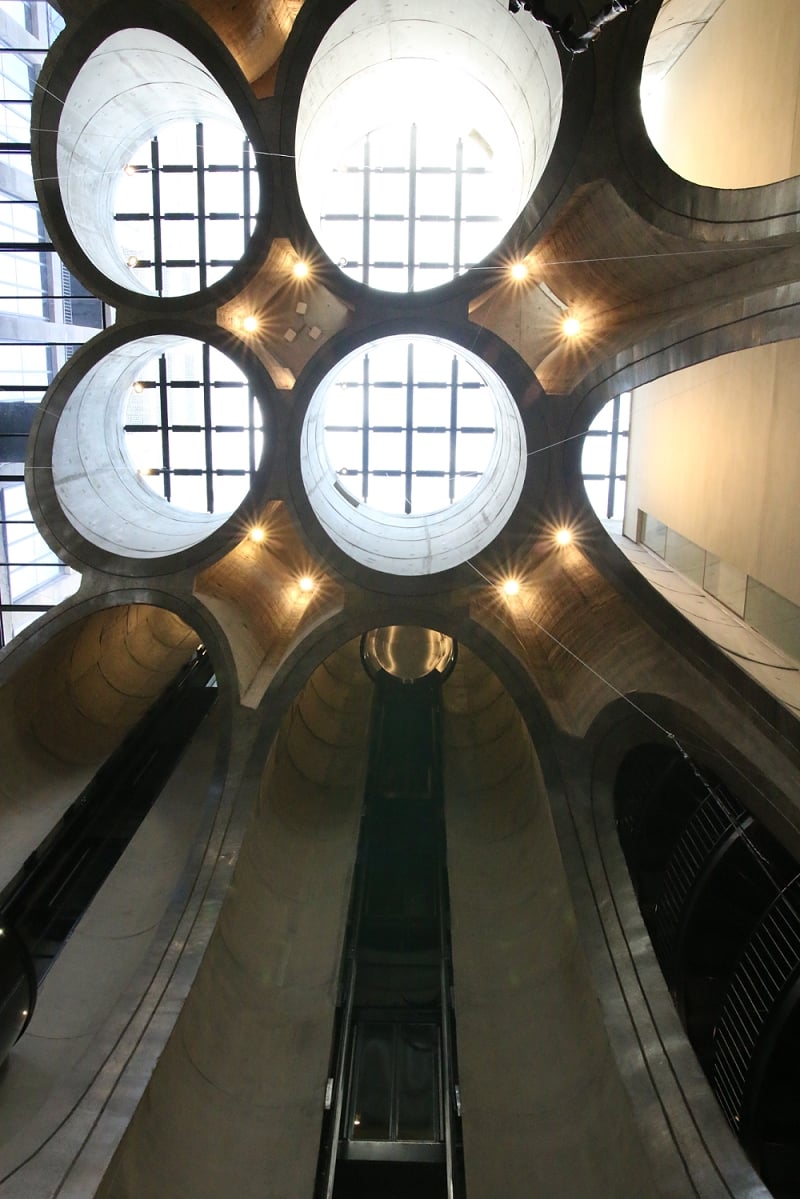 This grain silo-turned-art gallery is somewhat of a newcomer to the Cape Town arts scene, having only opened in 2017. Since its inception, however, it has hosted work from acclaimed artists such as William Kentridge, Mary Sibande and Nicholas Hlobo, and stands as the largest museum of contemporary African art in the world. This attraction deserves your attention on sheer numbers alone, boasting 100 gallery spaces set over nine floors consisting of 6000 square metres.
14. V&A Waterfront
Looking for a place to indulge in some retail therapy? Look no further than the Victoria & Alfred Waterfront. This mixed-use space attracts upwards of 23 million visitors a year, with the main attraction the 450 stores that make up the mall. Take your time exploring the different shopping hubs, like the Victoria Wharf Shopping Centre, Alfred Mall and the Watershed. Once you've worked up an appetite covering all that ground, get to the V&A Food Market for a vast spread of global and local cuisine that will have you salivating.
15. Newlands Brewery
Visit the Newlands Brewery for the chance to sample a range of award-winning beers in a lush, enchanting setting. This facility has been in operation since 1820, making it the oldest operating brewery in the country. A tour of the brewery will give you an inside glimpse into the fascinating process of how your favourite hops are created.
16. Lions Head

Of all the peaks that make up the greater Cape Peninsula region, Lions Head has proven to be a hit with both locals and tourists. It's not overly taxing, although you will need to be relatively fit to traverse the steep 669m climb to the top. It's well worth it, however, as the views from here are nothing short of spectacular. You're rewarded with views of the 12 Apostles mountain range that reaches out towards Camps Bay and Clifton, while the bright lights of the Cape Town CBD cast a magical glow as the sun drops.
17. Castle of Good Hope
An integral part of Cape history, the Castle of Good Hope is an imposing fortress which dates back almost four centuries to the arrival of Dutch settlers.  This makes it Cape Town's oldest surviving building and one with a fascinating history. Tours operate four times a day, seven days a week, allowing you to see all manner of colonial-era artefacts, including a blacksmith demonstration.
18. Kalkys Fish and Chips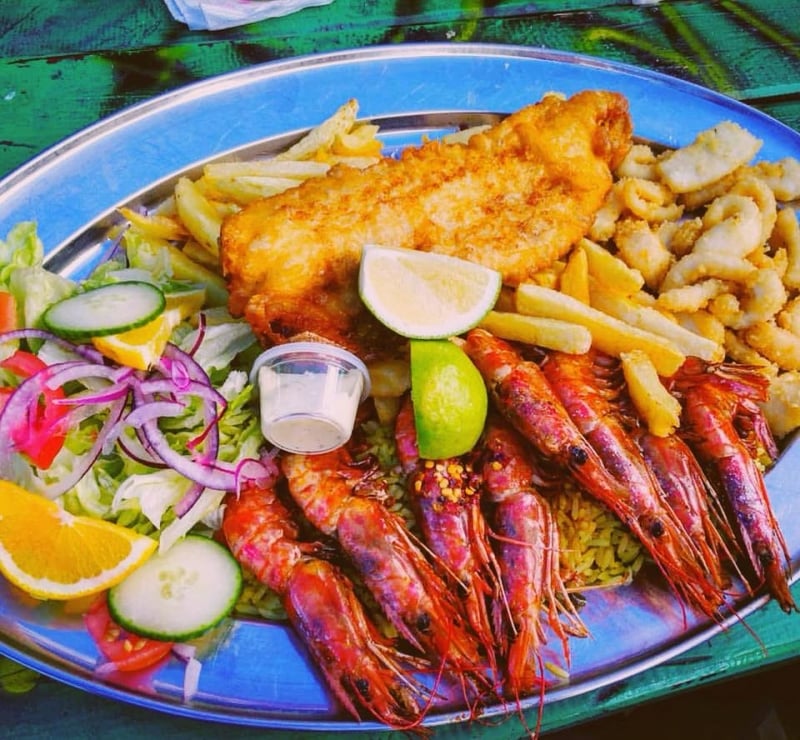 For a quintessential taste of fish and chips, Cape Town-style, take a drive to Kalkys (derived from Kalk Bay, the area where the restaurant is located). Although fish and chips is the signature dish here, you've got options like calamari, prawns and even crab on the menu. The mouthwatering selection of fresh seafood and friendly staff are just two of the reasons that this resto has become a Cape Town institution.
As Cape Town's popularity shows no signs of waning, we're in awe of everything that this multifaceted African paradise has to offer. It's everything you could want from a tourist destination; extraordinarily beautiful landscapes punctuated by beguiling energy. From rare art to raw nature and of course, tantalising food, you don't waste any more time booking your flights to the Mother City!
Also read: 11 Reasons Why You Need To Make South Africa Your Next Travel Destination