2022 has been a fantastic year for leisure travel (so far), as the number of countries easing their tourism restrictions continues to grow by the day. At the same time, more and more Southeast Asian travellers are reviving their wanderlust by venturing out into foreign destinations. Some opt for the comfort of their tried-and-tested haunts from pre-lockdown times; others satisfy their curiosity by exploring underrated gems that they haven't considered before. 
Of course, there are also those who have yet to take their first pandemic trip — and that's totally understandable! And so we figured, why not share stories of those who already have? Read on for the tales of eight amazing travellers from Southeast Asia who finally got to see the world again. 
Note: To make this extra helpful to our general audience, we made it a point to select interviewees who hold a Southeast Asian passport. 
1. Fiona – Turkey and Ethiopia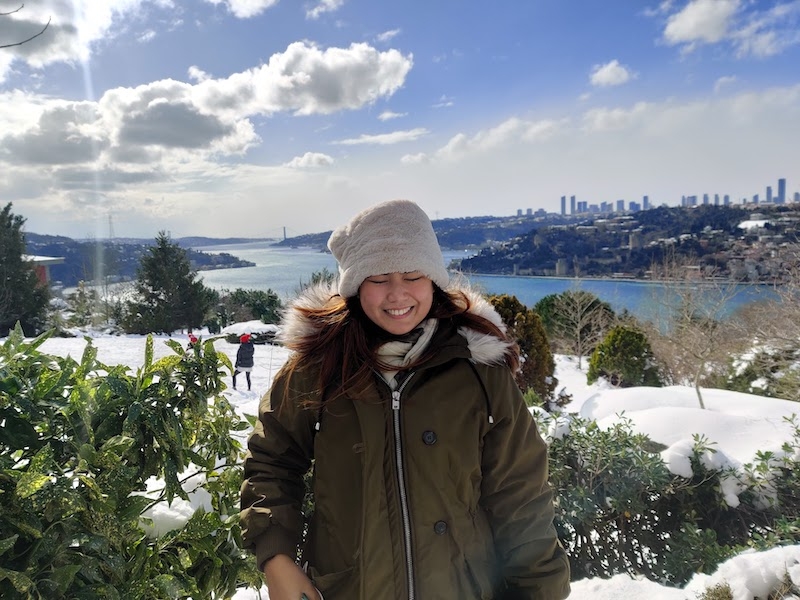 "I travelled to have some normalcy again in my life," shared Fiona, who flew to Istanbul in January 2021 for her first pandemic trip. She lived there for three months, where she continued working remotely while exploring the sights and sounds. For her, Turkey was a no-brainer, since it was one of the few countries that reopened borders early on, making it a "safe zone" of sorts for those who could and would travel while the world was on pause. 
Among the first things that she did when she arrived was walk around the neighbourhood where she was staying. "It was the middle of winter, and my tropical soul needed to do something to get the blood pumping," she said. Fun fact: Istanbul is nicknamed the City on the Seven Hills — and that's already self-explanatory. Throughout her stay, she would walk an average of seven kilometres daily! "Cardio is unavoidable if you want to live like a true Istanbulite."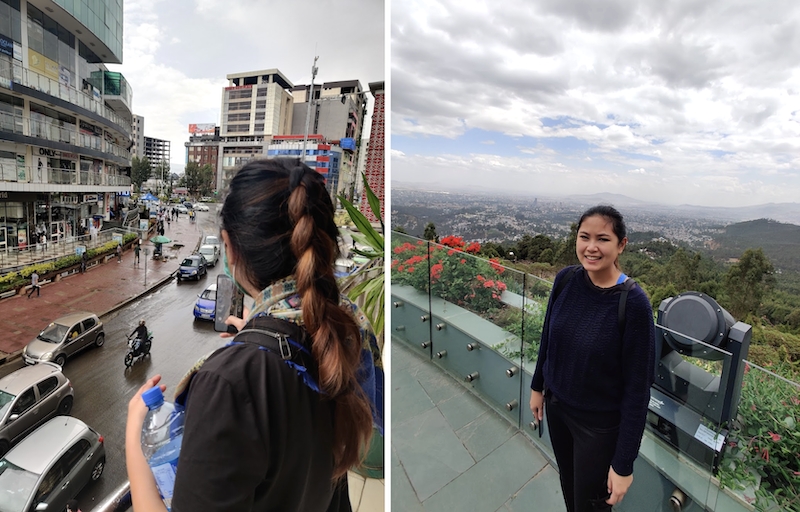 After Turkey, Fiona decided she wanted to continue living the digital nomad life. She picked Addis Ababa, the Ethiopian capital, as her next stop for three more weeks. Aside from the fact that the country issued visas quite easily, she has also always wanted to go to Africa. Her main advice for those who want to make a long-haul trip as she did? "Pack light and always go towards the road less travelled."
On the highlights of her stay in Istanbul:
"For the best panoramic views, the rooftop restaurants in the Old Town are the way to go. I also recommend exploring the Cihangir neighbourhood for good coffee and bakeries. 
But my big highlight would have to be taking the ferry across the Bosphorus strait as often as I could. After all, it straddles Asia and Europe. Another would be experiencing snowfall for the first time! 
I also met this YouTube vlogger, who is of German descent but was born and raised in Iloilo, Philippines. I sent her a random DM to ask what kind of jackets to bring to Turkey. She actually replied, and I got to visit her and her family."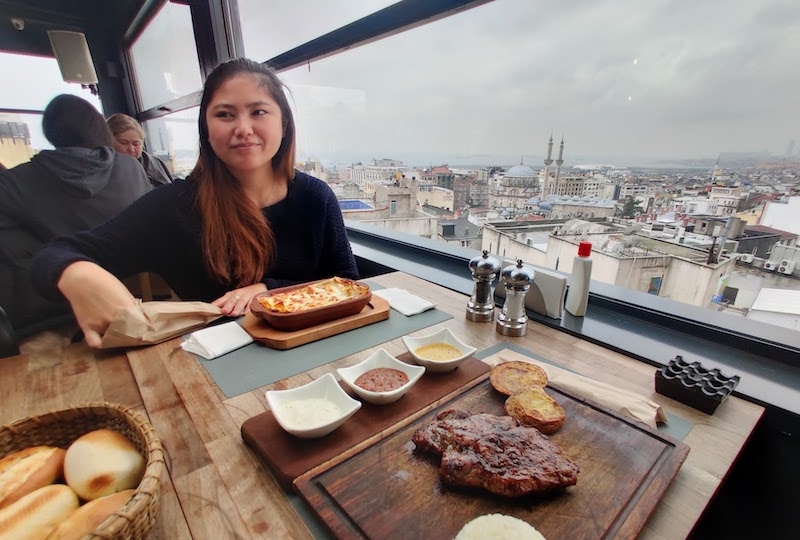 On overcoming language barriers:
"In terms of cultural nuance, English is not a language that can get you by in Turkey and Ethiopia. However, most locals [whom I interacted with] were patient enough to try and understand. Google Translate is my best friend whenever I'm in certain foreign countries. Learning how to say 'thank you' in the local language is always on top of my list of phrases to memorise."  
Also read: 10 Reasons Why Turkey Should Be on Your Travel Radar
2. Jasmine – different parts of Europe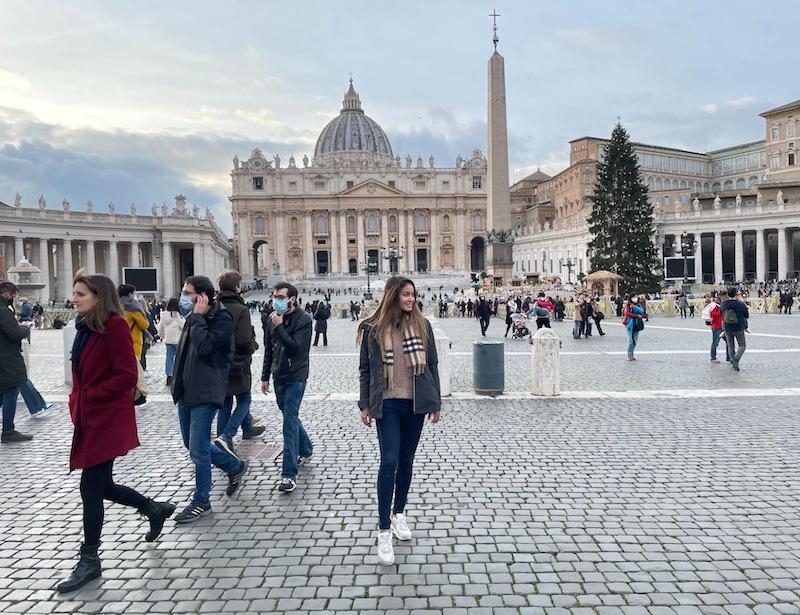 Travelling to multiple countries across Europe is nothing new… until you look at Jasmine's itinerary from last December to January, which clearly isn't something you hear (or read) about often. She visited the following, respectively: France, Iceland, Spain, Switzerland, Italy, and Turkey. That's six countries in different parts of the continent! (You can check a map if you don't believe us).
"My friend finished her university degree, so this trip was to celebrate that milestone," shared the 26-year-old fintech professional. For some, it would be tough picking the ultimate highlight of such a trip. But for Jasmine, the answer is easy:  Iceland. She and her friends spent a week exploring the country in a camper van, an experience that she believes everyone should have on their bucket list.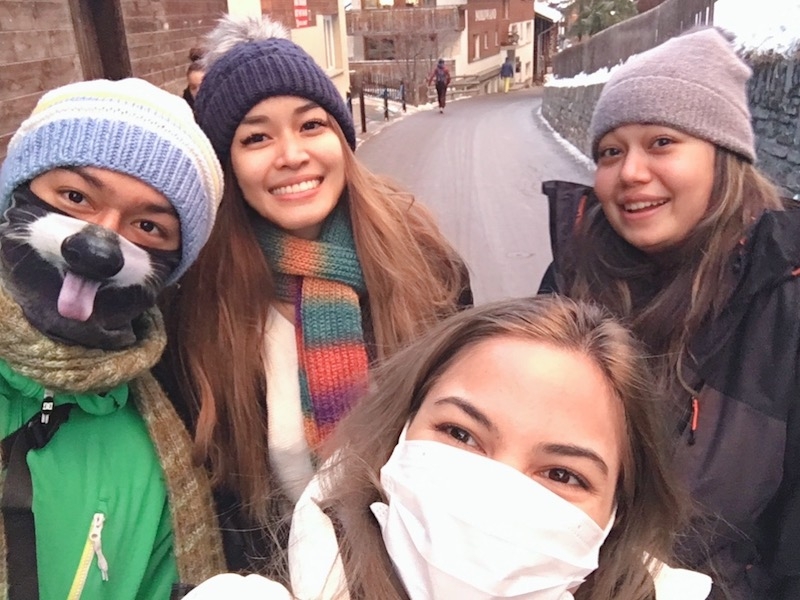 "We were fascinated by photos of the natural landscape, and we wanted to experience something truly unique and off-the-beaten-path," she explained. She also swears that it's very safe, and the locals were helpful to foreigners in need of assistance. Among Iceland's ethereal wonders, Jasmine names the Skogafoss and Blue Lagoon as her personal favourites. 
Celebrating the holidays abroad with her travel buddies was also one for the books. They spent Christmas in the winter wonderland that is Zermatt, complete with gorgeous views of the iconic Matterhorn! "It was a cosy, magical time, and we all got to immerse in the holiday cheer," she reminisced. A week later, they found themselves in the stylish streets of Milan — a wonderful way to ring in the New Year, indeed! 
Also read: 18 Otherworldly Attractions to Visit in Iceland
Her advice for Southeast Asian travellers who are having second thoughts:
"Don't hesitate! Borders are reopening, and the travel industry is getting back on its feet. Hotels, restaurants, and attractions have all the health and safety measures in place to ensure your peace of mind. Just make sure you're complying with the testing and vaccination requirements of the destination to avoid any unexpected issues!"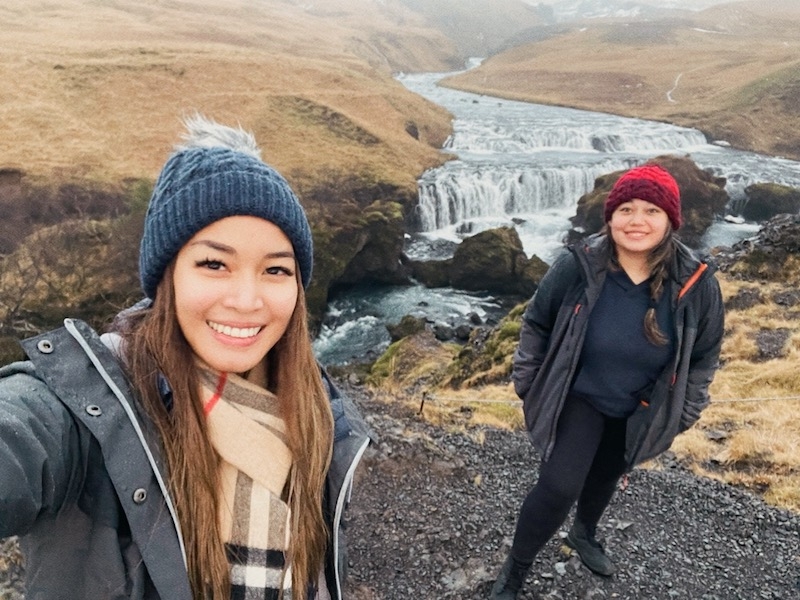 On preparing cross-border travel requirements:
"It was relatively easy because the processes had already been set up, and any glaring problems had been ironed out. It was only a matter of finding the right testing location to administer the correct test and, most importantly, ensuring that the results were issued within the specified time frame. It was 100% worth the hassle! I came back to Thailand with fond memories of my time in Europe. 
I had to take a PCR test to board my Emirates flight out of Bangkok and then convert my US CDC vaccine card into a French Tous Anti-COVID vaccine passport. There were additional requirements to travel within each EU member state. I had to take a PCR test to fly into Iceland, an ATK test to travel between Italy and Switzerland, another PCR test to fly from Turkey to France, and then a final PCR test to board my flight home."
Also read: Europe by Rail: 10 Scenic Train Rides You Should Take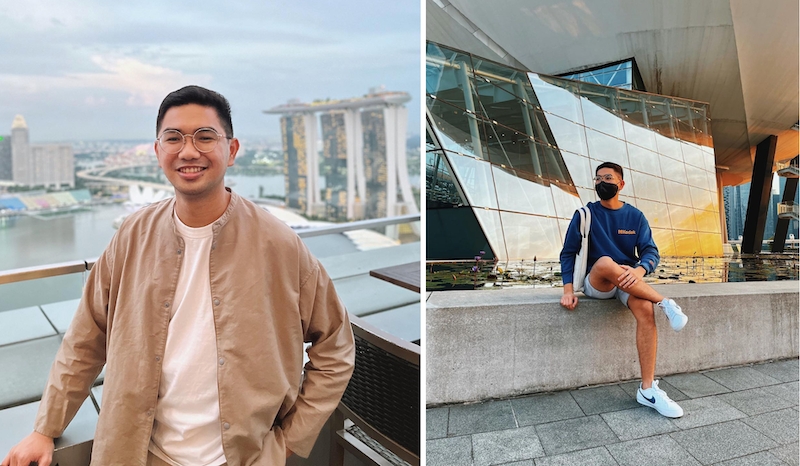 As someone who works in the Philippine tourism industry, Angelo has already gone on several pandemic trips early on. Although, these were always either for his job or quick vacations within the country. It was only last April that he finally got to travel abroad for leisure — and to Singapore, no less! It definitely helped that it's among the most accessible countries. Not only are there lots of flight options, but also fewer (read: less hassle) travel requirements. In fact, he described it as "almost the same as travelling domestically." 
Despite constantly being on the road (or a plane) for work, he admits that visiting another country still hits differently. "It's silly, but I was elated when I turned off airplane mode and got a text [from the network provider] welcoming me to Singapore!" he confessed. For him, being quite familiar with the city is also a plus, as that was already his sixth time. "I guess you could say that it's one of my favourite destinations."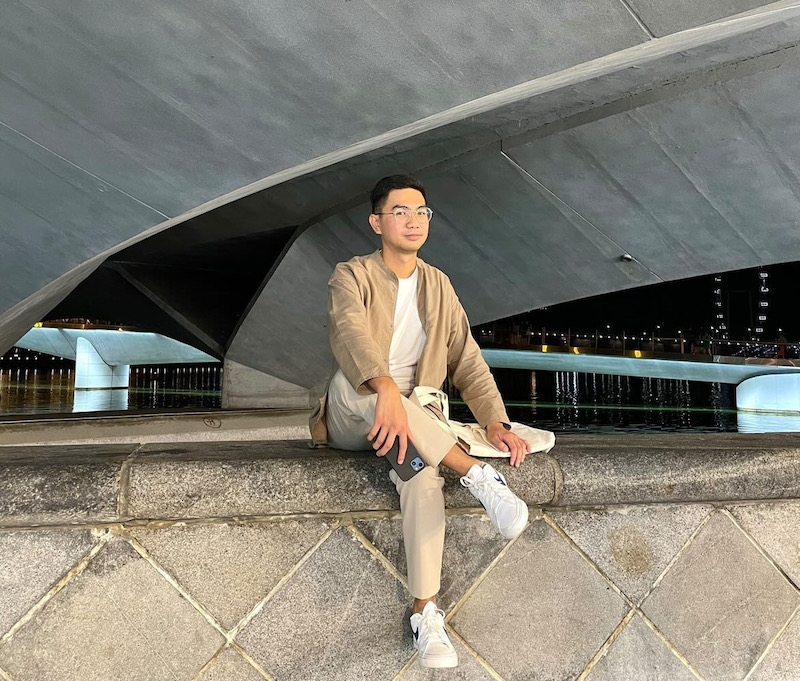 After his plane arrived in the afternoon, the first thing Angelo did was head to Marina Bay Sands and catch the sunset. When it comes to travel, this jet-setter is all about trying the best spots for food and drinks. His top picks include LeVel 33, the world's highest urban microbrewery, complete with stunning views; and the famous CHIJMES, which has plenty of al fresco spaces and creative dining concepts. 
On being a stickler for mask-wearing anywhere:
"The Philippines and Singapore are both making huge steps in living with COVID. One stark difference is that, in the latter, face masks are now optional if you're outdoors. However, I saw a lot of people still choosing to do so, which was a relief for me and made me feel safer. Personally, I'm all about enjoying responsibly — that is, not losing the habit of wearing a mask."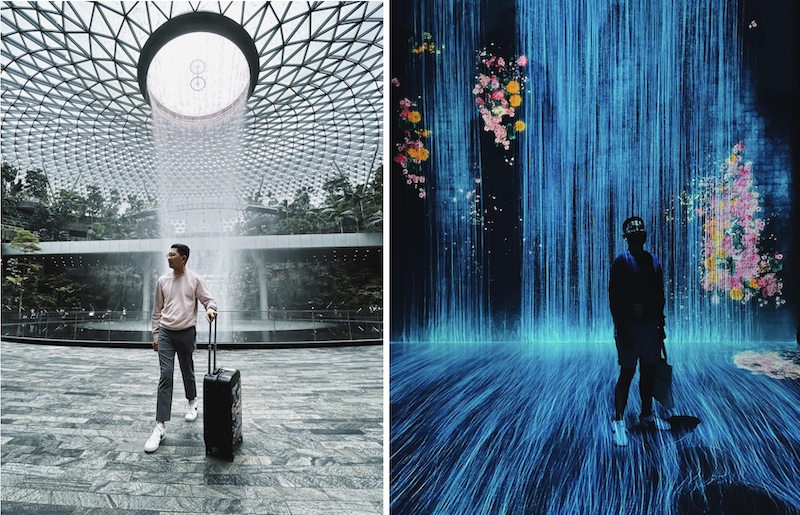 On why you should travel to Singapore soon:
"Now is the perfect time to visit the usually high-traffic destinations such as this. Before the pandemic, you'd be hard-pressed to take a photo beside the Merlion without someone in the background. But now, you can practically have it all to yourself! Also, as tourism is getting back on its feet, there are actually higher-end hotels — which would usually be beyond your budget — that offer huge promotions. 
Singapore has one of the most efficient metro systems in the world. As someone who avoided taking public transport throughout the pandemic, their MRT is a welcome experience and an easy way to explore the city. It was also nice to just people-watch and see how other people of various cultures go about their lives during these times." 
Also read: Top 34 Fun Things to Do in Singapore — Including Free Activities!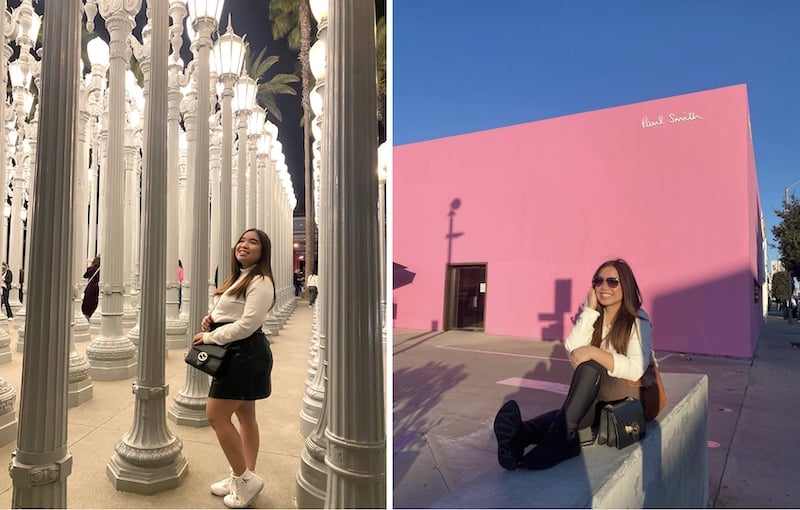 For Nelly, what was supposed to be a short trip to Los Angeles, California eventually turned into a five-month working vacation… and a much-needed taste of freedom after over a year of being mostly stuck at home! She flew with her family at the end of October 2021 to attend a relative's wedding. "I was initially going to stay for just a month, but I ended up extending my stay, especially since my current job allows me to," she recapped. 
Like most Southeast Asian travellers, she strongly encourages others to finally take their first pandemic trip stat. "Do it! Especially while the crowds haven't arrived yet. It's also the best time to take good photos without the photobombers," said Nelly. "I also recommend travelling long-term, especially if you're young and single, because who knows — you might meet someone special." And in case you're wondering whether or not she's speaking from experience — well, we'll let the image below speak for itself.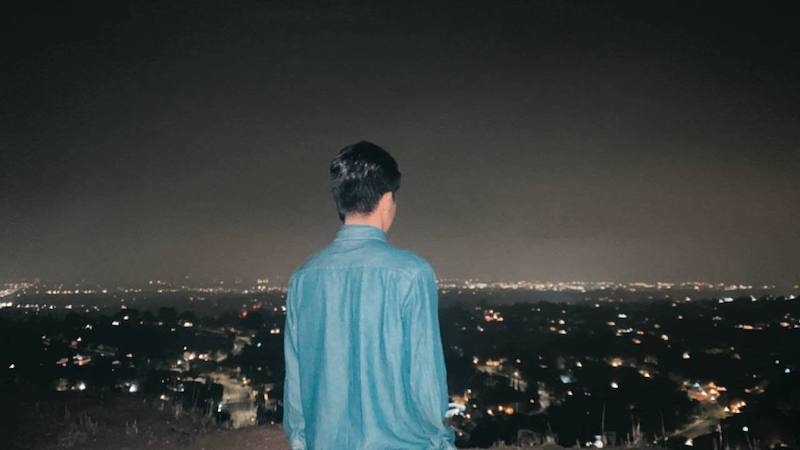 Of course, there was also the issue of jet lag that's truly inevitable — no matter how much of a frequent traveller you are. So, Nelly resolved to adjust as early as Day 1, which meant avoiding naps during the day, even after a long flight. Her solution-slash-distraction? Going out to explore right away, which should be fairly easy, considering the vibrant energy of a city like LA! 
On being on her own and living the Angeleno life:
"I would say the whole thing was a big adventure! I often thought that it was a miracle for me to even be in another country again in the middle of the pandemic. So, I guess that guided all my choices and plans, too. I have become more spontaneous and courageous to do pretty much anything and everything: dating, going on side trips, making new friends, learning to ride an eScooter, enrolling in workshops, and so on.
For anyone travelling to Southern California, you have to check out Joshua Tree. I wouldn't have thought that a desert with just rocks and cacti would be so beautiful, till I got there. I also enjoyed fabulous brunches with unlimited mimosa — it's such an LA thing, honestly! I even joined a ladies' hiking group on Facebook, which was a great way to meet locals. They host not only hiking trips, but also free meditation and workout sessions, as well as other fun events."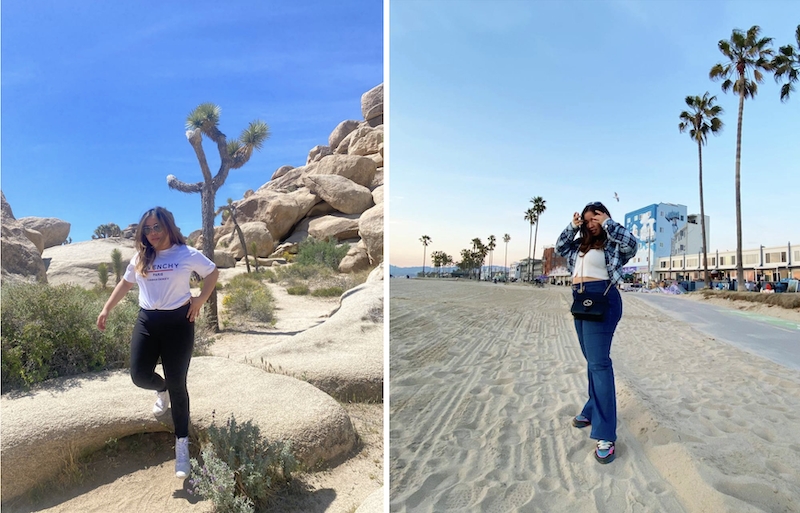 On being a pro at travel preparation:
"I am very used to preparing the necessary documents, since I usually arrange these for my entire family, even prior to the pandemic. While there were additional requirements, it felt very standard to me. Some requirements were easier to get because the lines were short and [at the time] there weren't too many people travelling. If you have the option to do it all online, then that's even more convenient. 
Admittedly, it was kind of nerve-racking because what if I miss a requirement? Each country has different protocols, after all. So, you have to take that into consideration — especially if you have a layover on your flight or plans to travel to more than one country."
Also read: 12 Best Countries for Extroverts Who Love to Travel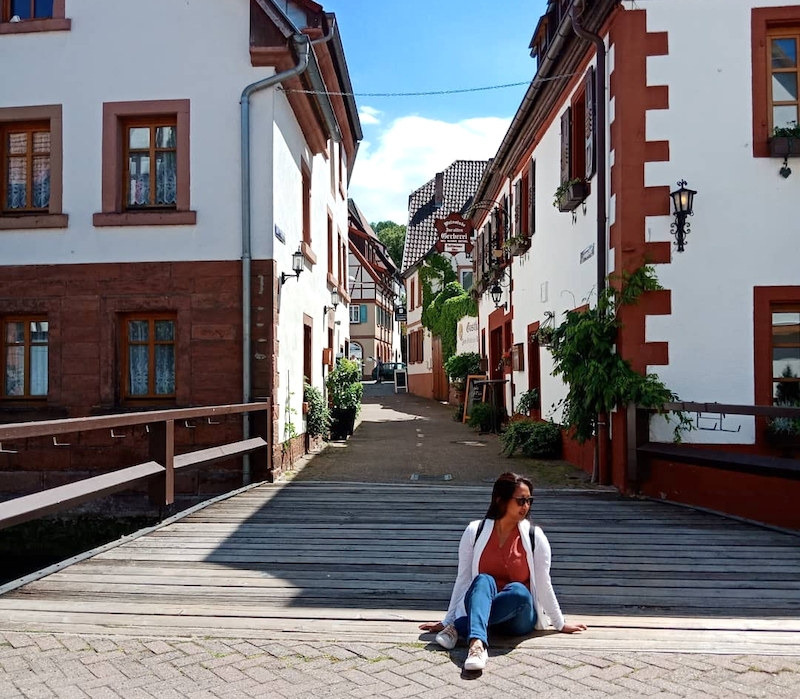 Being stranded in a foreign land due to global lockdowns is clearly far from ideal. But for Connie, who was visiting her sister in Kaiserslautern in March 2020, it sure had a silver lining. "I was lucky that the German government understood the situation, especially for tourist visa holders like me. We were initially allowed to stay until June, but they later extended it till September," she shared. 
This gave her the opportunity to see Paris, where she was really supposed to go in April, had the pandemic not happened. So when inter-Europe travel restarted in time for the summer season, Connie immediately booked that long overdue vacation. After all, who could say no to experiencing the City of Lights minus the crowds? She especially enjoyed seeing the Catacombs, Palais Garnier, and of course — the Louvre Museum. "And not just for the Mona Lisa!" she added. Another perk was that there were no additional travel requirements, aside from her still-valid visa.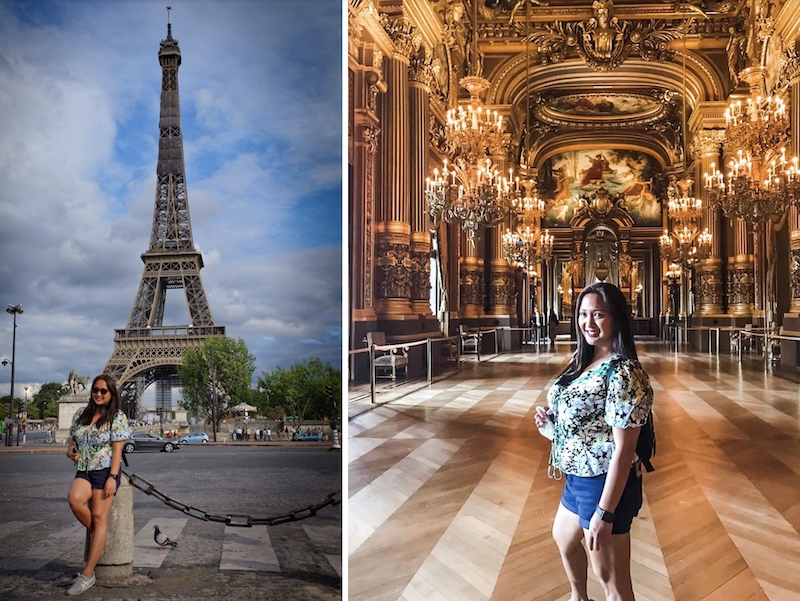 Nonetheless, she acknowledges that the process wouldn't be as seamless for other Southeast Asian travellers, especially those flying in from their home countries. In fact, the 33-year-old Filipina runs her own travel agency. Even now, she still continues to travel during the pandemic, so she could have firsthand experience of the rules and regulations that she would share with her clients. 
Advice for Southeast Asian travellers planning their first pandemic trip:
"Always double-check the restrictions and requirements of the country you're visiting three to five days before departure, as it changes from time to time. Book directly with the airlines, or your trusted travel agent, since cancellation or schedule changes happen often. It's easier to call the airlines for help if you book directly with them, or let your travel agent do the leg work for you."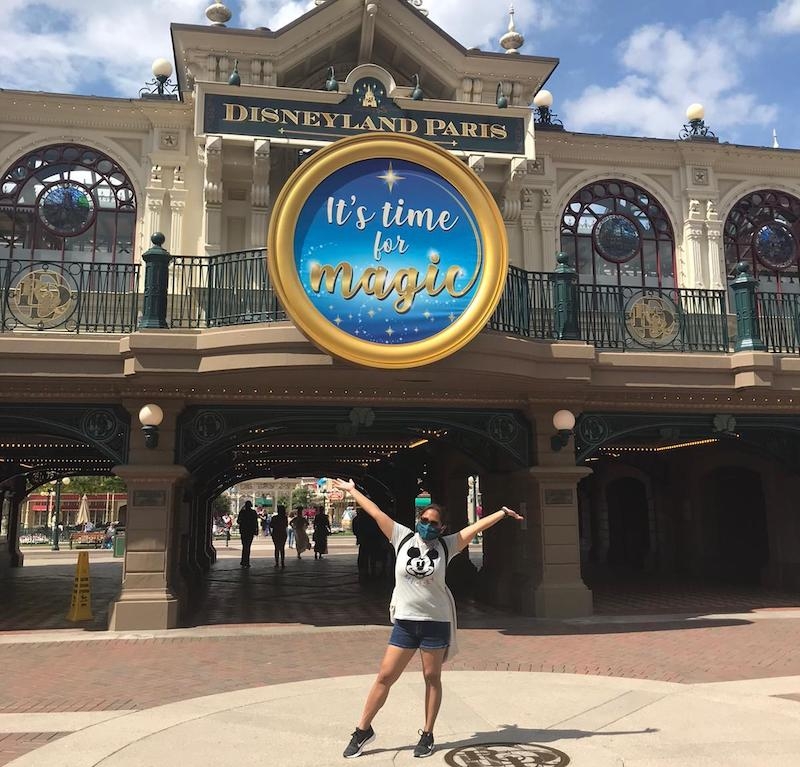 On exploring a nearly crowd-free Europe:
"Even in 2020, you only had to wear face masks in public transport and enclosed establishments. Most people there really try to observe social distancing, despite the lenient rules. Their government also announced updates on protocols every two weeks. 
When I arrived in Paris, the first thing I did was go to the nearest bakery for some French macarons. Most tourist spots were only allowed to operate at 50% capacity, so visitors had to book a schedule online in advance. It felt really great being able to travel during this time. The fewer people, even in world-famous attractions, made the trip more fun and enjoyable. Imagine, no long queues in Disneyland and the Louvre being pretty much empty!"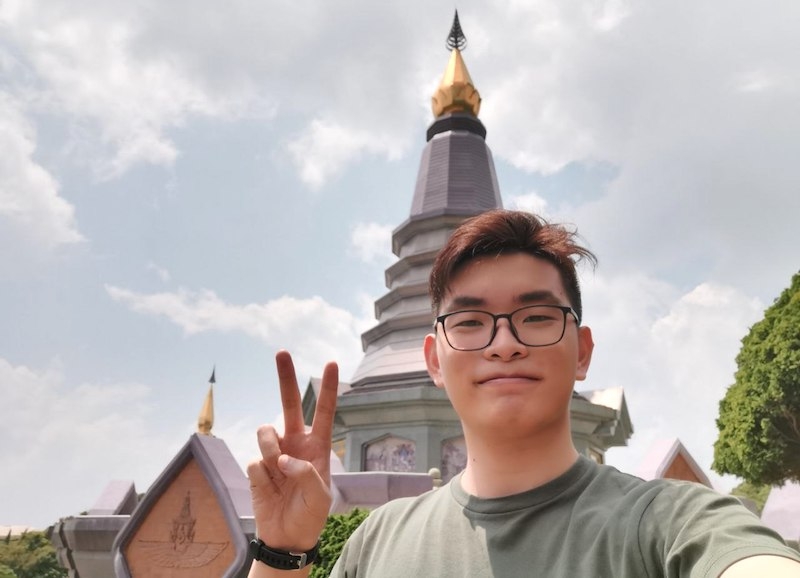 Meet Jerald: TripZilla's intern-slash-resident aviation geek who went to the Land of Smiles last March. While he had a handful of destinations to choose from (as it is with most Singaporeans), he found Thailand to be the most attractive option. Not only was it a short plane ride away, but it was also more affordable than the likes of European countries. 
"Thailand has changed greatly during the pandemic, so it was interesting to see how the locals are coping," he noted. Yes, this wasn't Jerald's first time in the country, having been to Bangkok in 2019, and Chiang Mai back when he was still a kid. He had a blast revisiting the capital city's many night markets and shopping malls. He describes the feeling of being back as surreal, what with the countless food options and bustling crowds — especially in Jodd Fairs and Chinatown, his personal favourites.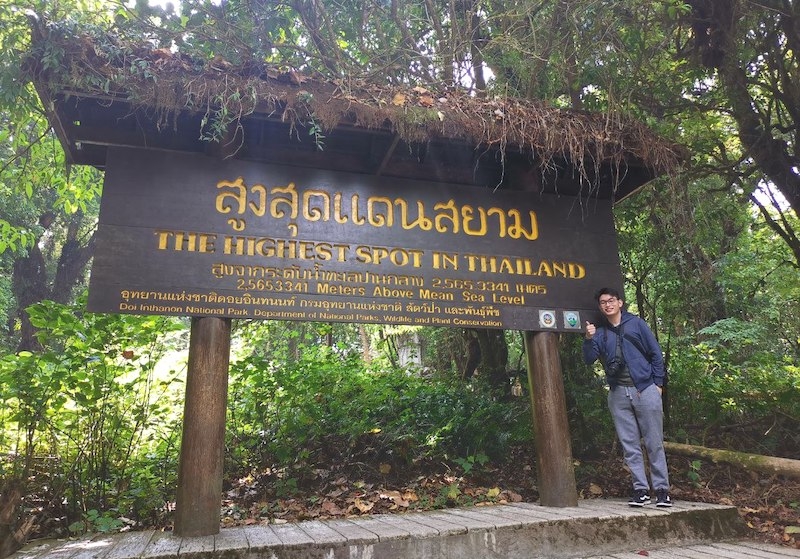 As for what he considers his most memorable travel experience by far? That would be the self-drive trip around Chiang Mai, which he tried for the very first time! "I highly recommend it to anyone travelling during the pandemic, because it allows you to take things at your own pace from the comforts of a private vehicle," he said. Top it off with the province's cold mountain climate (a far cry from the intense heat in his hometown), and you pretty much have the ideal post-lockdown road trip! 
Also read: 20 Bucket List Experiences for First-Timers in Bangkok!
On his first day in Thailand:
"When I arrived at the airport, it felt liberating to finally be in another country. The nostalgia of going through customs and getting your passport stamped was simply unforgettable.
As for the on-arrival requirements, I had to take another PCR test at the hotel that I booked. I had to wait in my room the entire day, since the results came in a bit before midnight. So by then, the shops [that I wanted to visit] were already closed. Still, it was worth the hassle, since we all do what we have to do in order to enjoy a vacation, right? Also, since that was part of the country's COVID-19 regulations, it is supposed to help both locals and tourists be duly covered, in case anyone contracts the virus."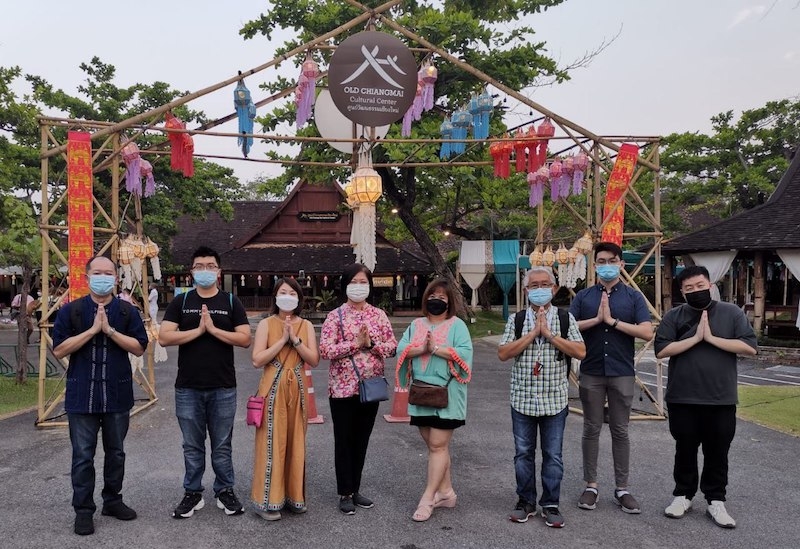 On touring and interacting with new people:
"[At 24 years old] I was the youngest in the tour group; the second youngest was already 30, while the eldest was 68. I'd say it took some time to warm up to them at first, since the age gap was pretty big. We were mostly masked up, and it was only during lunchtime on Day 2 that we started to talk more because we had to quarantine for one night. 
Fortunately, there was no 'group size limit', so we subsequently mingled and made friends. We discussed how it feels good to travel after a long while, how Singaporeans are already starting to visit Thailand, and how some of the popular sights have either closed down or scaled down their operations."
Also read: How to Travel Safely in Thailand in 2022: Tips & All You Need to Know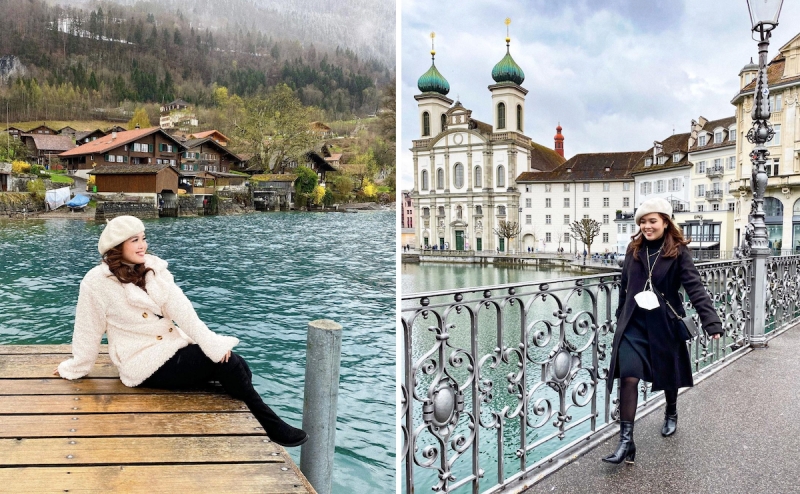 While it's usually travellers on the younger side who plan their itinerary around pop culture references, it was the exact opposite for Kristina, who recently went to Switzerland with her family. "I actually didn't contribute much [to the planning], since I wasn't supposed to go at first," she admitted. "But my parents are huge fans of Crash Landing on You, so our itinerary was filled with the show's filming locations." This included the Sigriswil Bridge, Lake Brienz in Iseltwald, Interlacken, and Grindelwald.
Aside from these, she also raved about the white chocolate truffles at Martel, which happens to be a Geneva crowd favourite. "This alone was worth that 19-hour flight!" she exclaimed. For context, it has been almost three years since Kristina travelled abroad, so we're guessing that long-haul flight was no walk in the park. But judging from her photos alone, it sure seemed worth it!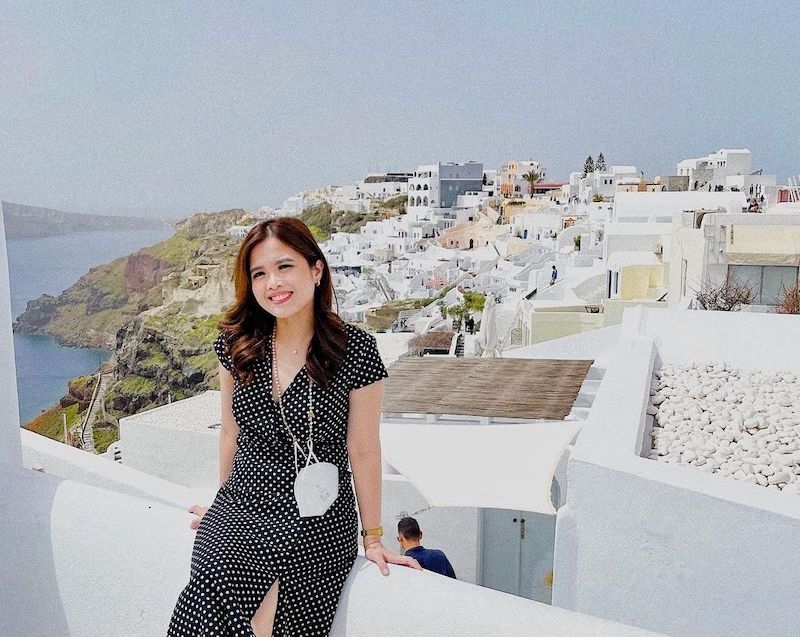 After Switzerland, she and her family booked a spontaneous trip to Santorini.  "At that time, we were set to visit Germany, but the weather forecast was bad, so we checked other destinations. Three days later, we found ourselves in the Mediterranean," she reminisced. As someone with a penchant for cold beaches, going there during spring was definitely an answered prayer. It was also there that Kristina witnessed what she dubs the most beautiful sunset she has ever seen. 
She and her family watched it from a cliffside restaurant that offered a view of Oia and the Aegean Sea, complete with fresh seafood and sangria. "It made me feel calm, content, and grateful at the same time," she said. "It reminded me of a quote I saw from the wall of a nearby hotel, which says: 'Sunsets are proof that every day can end beautifully.'" Now, if that isn't a spectacular way to cap a Greek holiday — then we don't know what is! 
Also read: 12 Under-the-Radar Spots in Europe for a Relaxing Vacay
On what Southeast Asian travellers should keep in mind:
"First, get your booster if you've been vaccinated more than three months prior to your trip. Also, while most destinations have more lenient health and safety regulations now, it's best to remain careful and always disinfect! In my case, returning to the Philippines required a negative COVID test result taken pre-flight.
But most of all, visit all the places you can visit while you're there! You can always rest and sleep a lot once you're back from vacation."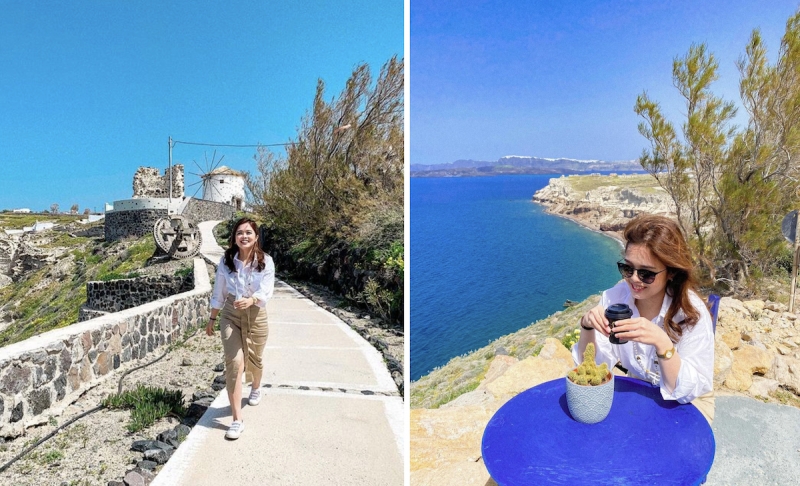 On the differences between European destinations and her home country:
Food
"In the Philippines, rice is a staple in every restaurant. In Greece and Switzerland, their staple is bread. You would have to find an Asian restaurant to eat rice during your stay."
Store hours
"In the Philippines, all stores are open seven days a week, and some even 24/7. In Switzerland, most stores close early — around 6pm on average — and are closed every Sunday.  In Greece, stores stay open until around 10pm, which isn't as bad in comparison."
COVID-19 protocols
"In the Philippines, masks and social distancing are still required. In Switzerland, they are not. Also, each person there is entitled to one free antigen test per day! This is very helpful since they provide a certificate that you can use for your return flight to your country of origin!"
Also read: Greece 10D Itinerary: Witness The Magic of Athens, Santorini, And Mykonos!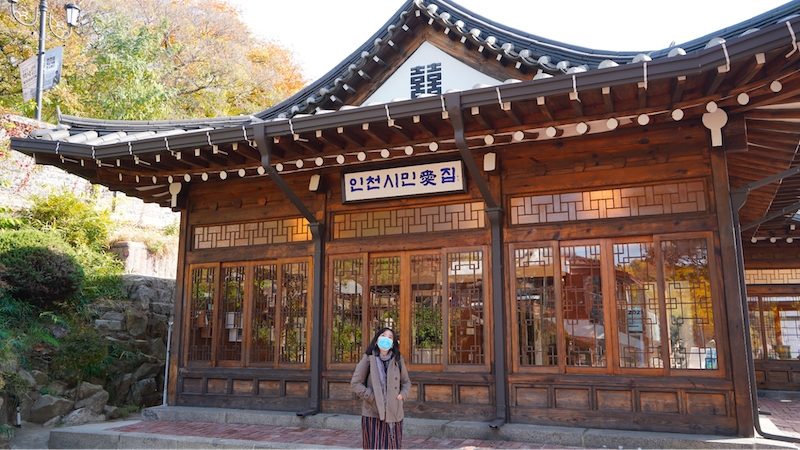 Finally, we have our very own content strategist, Cassie, who was one of the travellers that were part of the first VTL flight from Singapore to South Korea. It also happened to be her first time in the Land of Morning Calm, a destination she had been meaning to visit even before the pandemic. "Everything I expected — more or less — turned out to be true. But I also realised there was a whole lot more to it," she said. 
She spent six days in Seoul, right at the peak of autumn, which many would say is when the city is at its prettiest. "To be honest, I haven't experienced spring or winter before, so I can't say for sure that it's my favourite season," Cassie admitted. "But it has been years since I've seen an autumnal landscape, so it was great to see yellow and orange trees again and take in the cooling air."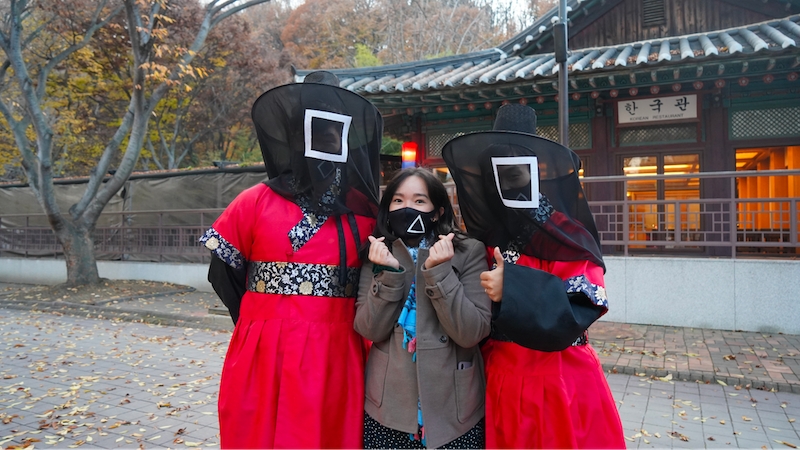 Beyond trying out the good ol' K-BBQ, chimaek with beer, and other local-approved eats, Cassie also got to explore the hip neighbourhoods of Insadong, Hongdae, ​​and Yeonnam-dong. During her stay, she discovered that these are actually the ones that locals frequent, not Myeongdong. Hence, it made sense that the latter has seen a decline in foot traffic ever since the pandemic. Although, with South Korea now gradually reopening to foreign tourists again, we're guessing a comeback is on the horizon. 
Speaking of which, would Cassie consider going back to see more of this country? Clearly, all signs point to yes. "There are plenty of cafes and traditional food joints, but I didn't have time to try these, since our tour group went to the more popular establishments," she shared. "So, I'd love to go back and try the hidden food gems!" Also part of her bucket list is visiting other cities and provinces beyond the capital, specifically, Busan and Jeju Island.  
Also read: Why Do Travellers Love South Korea? Let Us Count The Ways
On living in the moment:
"My first few days felt a bit strange, honestly. I felt like it wasn't really happening, and I wasn't overseas — if that makes sense. It took a while to sink in that I was actually and finally travelling in a different country! This was probably because I was on my phone a lot, taking photos and videos for work.
When you're there, make it a point to put away your devices as much as possible. Savour your time there properly, and enjoy the feeling of being in a new and exciting environment again."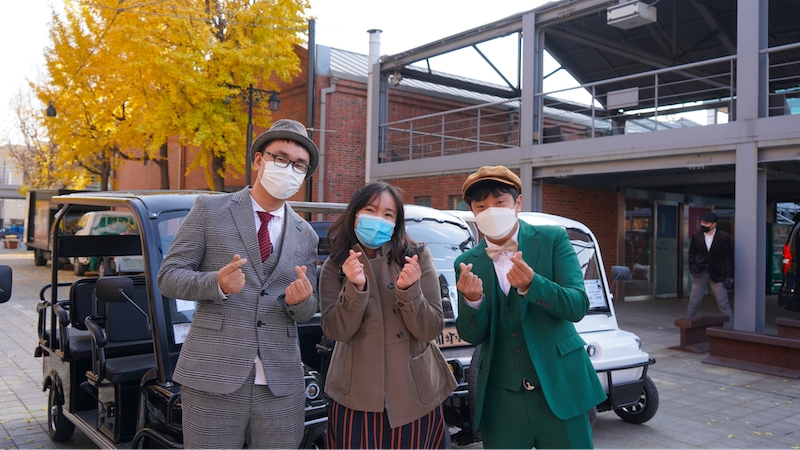 On the friendliness of locals:
"Aside from the cold weather, I also struggled a bit with the language barrier, which would've been more difficult if I had travelled alone. Despite that, though, it was really heartening to see locals light up when they saw us visit their boutique or street shops. I'm assuming they knew we weren't locals, since we don't look Korean. 
For example, the menu in one of the cafes I visited was entirely in Hangul. But all I had to do was ask if an English menu was available, and before I knew it, an English-speaking waiter started explaining what each item was! I also was able to navigate the complex subway system with a lot of help from friendly locals." 
Also read: 21 Things Singaporeans Will Never Experience If They Don't Travel
Indeed, there's nothing like the feeling of having your first pandemic trip abroad after what felt like forever. Among the conversations with these Southeast Asian travellers, one particular quote stands out the most: "It has been an arduous two years of the pandemic, so I say, we should seize the chance and enjoy ourselves out there."  
Do you have any new travel experiences that you'd like to share with us? Go ahead and shoot us a message on our Facebook page! 
---
All images are courtesy of the interviewees.