The year is 2020 and the need for uncrowded destinations is at an all-time high. While many European countries are welcoming back travellers from select countries, the lingering paranoia is definitely still there. (Not that it's a bad thing — better safe than sorry, as we always say!) That said, it's best to opt for under-the-radar spots for now. And with so many places to visit in Europe, there's definitely something for every kind of traveller! 
Don't know where to go for a remote and relaxing holiday? Fret not, we've got you covered! Here's a list of the best destinations in Europe where the crowds are few but the exciting attractions are plenty. From quiet urban sprawls to hidden countryside gems, these places are sure to give you some peace of mind. 
Also read: 10 Travel Tips to Remember When Travelling Around Europe
1. Crema, Italy
If this looks familiar, that's because you've probably seen it on the hit 2017 arthouse film Call Me By Your Name. But before that, Crema used to be quite the hidden gem of Lombardy region; never mind that it's just a one-hour drive from touristy Milan! There, you'll find many Lombard Gothic buildings from the 1500s, mostly around the Piazza del Duomo. 
While you're at it, enjoy some sweet ol' gelato while people-watching and basking in the warm Italian sun! Alternatively, you can take a dip in some of the nearby lakes. However, we can't guarantee that you'll meet a cute foreigner like, say, Oliver. But hey, one can always hope!  
Also read: Italy Souvenirs: 14 Interesting Things to Shop During Your Trip
2. Grindelwald, Switzerland
We don't know about you, but we've always considered mountain towns as one of the best places to visit in Europe. However, most of these get crowded. Come on, how can you say no to breathtaking landscapes and cosy weather all year 'round? 
Fortunately, an underrated few still remain, and if we had to narrow it down, we'd definitely pick Grindelwald! With lush pastures, old-school chalets, and the Bernese Alps on the horizon, you just might want to stay there forever. Take a scenic hike or ride a cable car all the way to the top of the mountain! And while you're at it, make the most out of the serene environment.  
Also read: The Bernina Express: Arguably The Best Train Journey in Europe!
3. Monsanto,  Portugal
Take it from us, Monsanto is hands down one of the most unique places to visit in Europe. Why, you ask? At first glance, it might seem like any typical Portuguese destination, what with its stone and red-roofed houses. Upon closer look, though, you'll find that the entire village was built around mossy boulders of varying sizes! 
No kidding, nearly every structure literally curves to fit on and around giant rocks. In fact, for some houses, these boulders serve as walls, ceilings, and/or doorways! Monsanto might have been dubbed as the 'most Portuguese village of Portugal,' but there's definitely nothing else like it. Overall, this historic village hardly gets crowded, thanks to its steep geography. 
4. Krakow,  Poland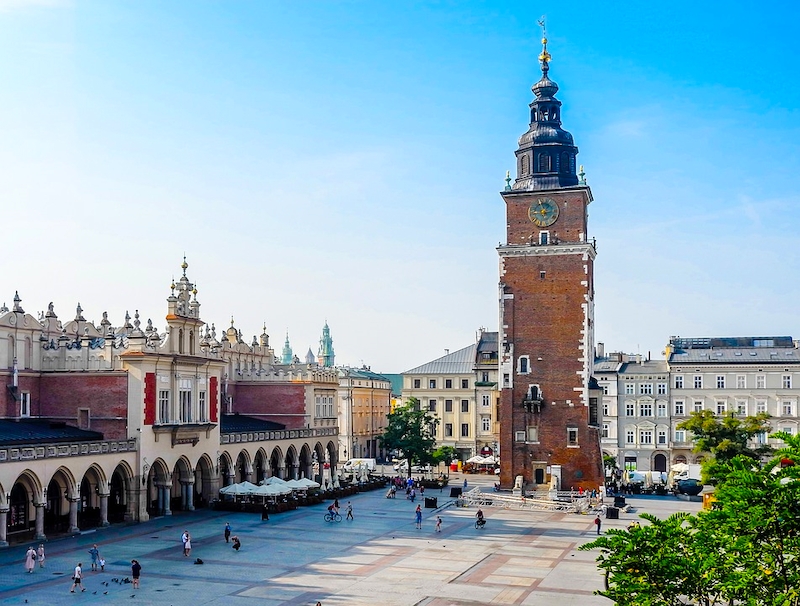 Krakow might be the second largest and one of the oldest cities in Poland, but you'll be surprised to know that it's not quite crowded. Yes, even during peak seasons! This is probably because there's no major airport nearby. Not that we're complaining — once you get there, you'll definitely enjoy the sights and cultural experience!  
From medieval town squares and palatial markets to Gothic castles and towers, this city is teeming with splendid architecture! Yet despite the marvellous sights, it also carries a tragic history from the Holocaust. That said, don't miss out on historical sites like Oskar Schindler's Factory and Kazimierz, its historic Jewish district. Fortunately, the latter has now transformed into a vibrant community catering to young locals and travellers alike. 
5. Nugal Beach, Croatia
To get to Nugal Beach, you'll need to hike for about half an hour in the forest of Osejava Park. Once you get there, you'll be rewarded by the sight of powdery white sands and azure waters bookmarked by karst cliffs and lush trees. This hidden gem in the Makarska Riviera is as secluded as it gets, as you won't find any commercial establishment around.
Nugal Beach is a well-kept secret among local naturists and therefore one of the best places to visit in Europe for social-distancing. Although, do take note that it's also a nudist beach. So, while you're not required to change into your birthday suit, make sure to respect the privacy of your fellow beachgoers! 
6. Puglia, Italy
If you'd look at a map, the Italian region of Puglia forms the heel of Italy's 'boot.' It also remains undiscovered by most travellers, unlike more famous coastal haunts like Sicily and Sardinia. Still, Puglia has all the flavours of Italy that you could want: lovely old villages, incredible food, and breathtaking views of the Mediterranean Sea.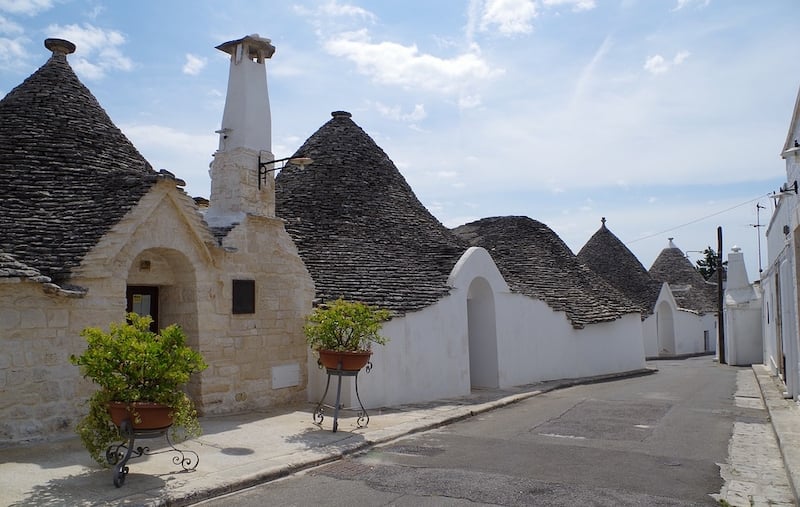 The town of Alberobello is as uniquely enchanting as it gets. There, you'll find an abundance of whitewashed cottages with conical stone roofs called the trulli. So, if you can, make sure to book a stay in one of these quaint homes! Afterwards, make your way to Zagare Bay. Surrounded by white limestone formations and a national park, it's definitely one of the best places to visit in Europe for an unspoilt coastal scenery.
7. Vipava Valley, Slovenia
Think of Vipava Valley as Napa or Tuscany, minus the crowds — sounds enticing, doesn't it? More than just a foodie and wine haven, this bucolic destination is all about slow travel and sustainability. You'll see this in the locals' way of life; from free electric car charging stations to family-owned cellars that double as wine refilling stations.
What also sets Vipava Valley apart is the warm and welcoming atmosphere. Instead of the usual fussy group tours, the experience feels more like a comfy gathering with long-time friends. Oftentimes, it's the winemakers-slash-owners themselves who would lead wine-tastings and show you around their estates! Adventurous types will also enjoy outdoor activities around like paragliding, hiking, and spelunking in nearby caves.
8. The Peaks of The Balkans
Speaking of outdoor activities, how about exploring the Peaks of the Balkans? This relatively new hiking trail spans 192 kilometres and runs through the mountainous regions of Montenegro, Kosovo, and Albania! These highlands, collectively called the Accursed Mountains, used to be a no man's land that was closed off to travellers for decades. 
You can hop on and off from various entry points, depending on the doable distance for you. Alternatively, you can go all-out with a cross-border trek that'll take 10 to 13 days. For this, you can either rent a kula (a traditional stone house) or spend the night at a homestay in the valley areas. Not only will you see diverse, wild landscapes, but you'll also get to support the families living in such a remote area! 
Also read: Hiking in Europe: 15 Most Scenic Trails You Have To Cross Off Your Bucket List
9. Bratislava, Slovakia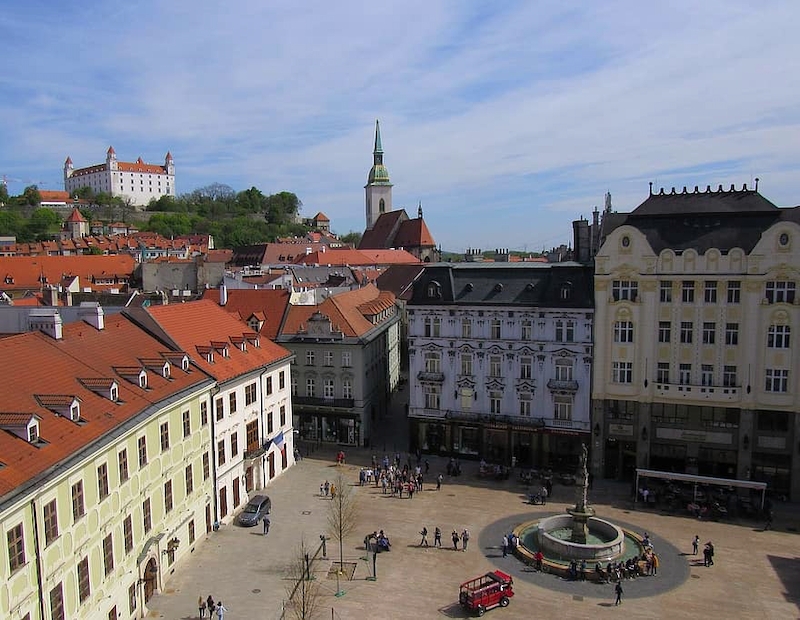 Looking for places to visit in Europe during the summer, without having to deal with usual tourist crowds? Usually, the best way is to avoid capital cities. Though, if you really prefer urban areas, then head over to Bratislava! The Slovakian capital offers a vibrant yet calm city experience that only truly underrated destinations can offer.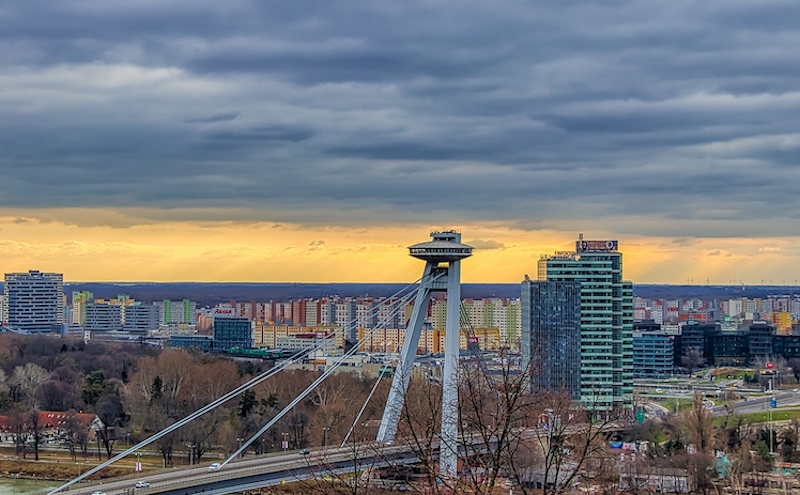 Culture vultures, for one, are in for a treat. The Old Town has a well-preserved medieval charm that complements its hip café scene! (Fun fact: Bratislava used to be a suburb of Vienna, so you can guess where locals got their inspo).  For the Instagram-inclined, you'll find lots of interesting statues that make for quirky photo-ops! Oh, and did we mention that there's a UFO Tower that looks like an alien spaceship? Old meets futuristic, indeed! 
Also read: 15 Underrated Cities To Visit In Europe
10. Vilnius, Lithuania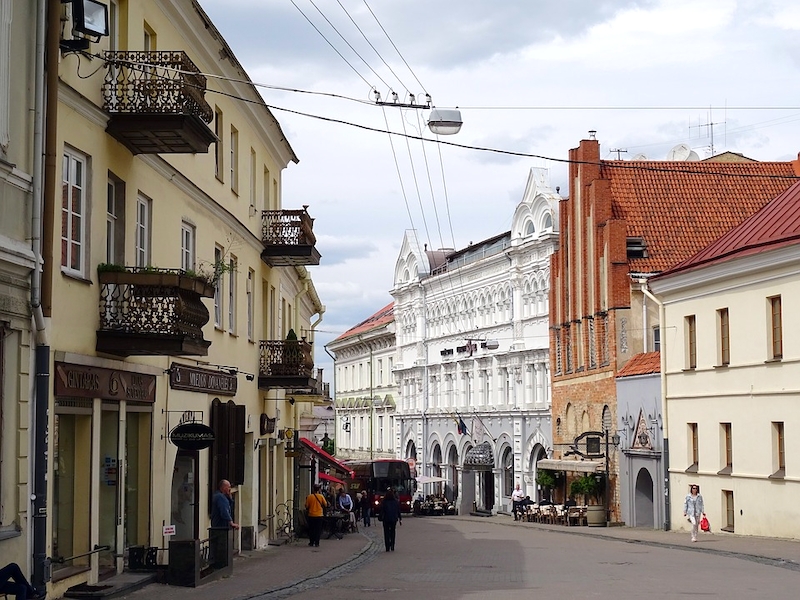 Craving more under-the-radar metropolises? Make your way further east to the Baltic states. No kidding — these are your best bet for seriously undercrowded destinations in Europe! Though, if we had to narrow it down to just one, then we'll go with Vilnius, the capital of Lithuania. Juxtaposed with its traditional Soviet history is an offbeat contemporary culture that's anything but boring! 
Everything is pretty much walkable in Vilnius. While you're at it, drop by Uzupis on the other side of Vilnia River. It used to be a sketchy neighbourhood until bohemians and artists moved in during the '90s. Which reminds us — keep an eye out for street art around the city; ranging from pop culture statues to jaw-dropping subversive murals (uhm… you'll know it when you see it). 
11. Abisko, Sweden
It's no secret that the Northern Lights is on many travellers' bucket lists, and Nordic countries are the top destinations in Europe for such. We recommend Abisko, a little town in Sweden that's also quite remote — and that's a good thing! Not only are there significantly fewer inhabitants, but also a lack of light pollution, which makes even the fainter Aurora Borealis often easy to see. 
Anyone who has ever attempted to see the Northern Lights would know that patience is key. So, you might have to stay for more than three days in your chosen place, and that entails more expenses. Fortunately, Sweden is relatively cheaper than its neighbouring countries! And if you want to avoid the holiday crowd, best to go between October and November, when it's a lot quieter and not as cold. 
12. Aveiro, Portugal
And last but definitely not the least is Aveiro, Portugal! This hidden gem is only a 40-minute train ride from Porto. Think of it as Venice — but less crowded and less expensive. Oh, and the moliceiros (A.K.A. a larger version of gondolas) are way prettier if you'd ask us! Fun fact: these colourful, hand painted boats were originally used for harvesting seaweed.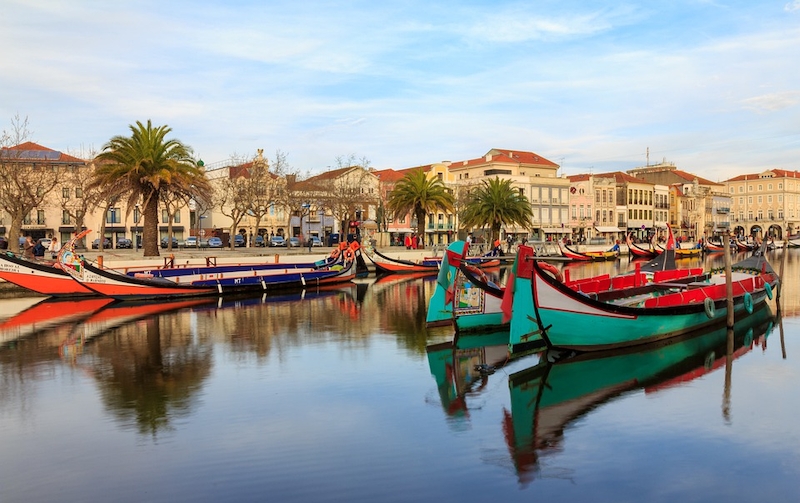 Aveiro is quite the romantic destination, what with the abundance of ornate Art Noveau structures in soft pastel hues. Prefer a less touristy space? Head over to Parque Dom Pedro Infante, where you can sit and people-watch by the lake. In between, grab a bite at Fish Market Square for some of the finest seafood delicacies in the world! Make sure to save some suitcase space so you can bring home the tinned samples, too. 
Also read: Around Europe in 23 Unique Souvenirs: What to Bring Home from Your Trip
Some of you might already be reaching for your passports and Googling away. While it's easy to get caught up in your excitement, it's best to weigh the pros and cons of leisure travel in these uncertain times. Even though these destinations in Europe are known to be quite lowkey and low-risk, you never know what could happen before or during your trip! 
Is your nation not one of the countries that are allowed back in Europe yet? Well then, stay tuned to our website for more updates on important travel news. In the meantime, why not satisfy your wanderlust with a great book or seven? And if you've ever been to these underrated places before, do tell us more about it in the comments!