Turkey is an increasingly popular destination for travellers all across the globe, and it's not difficult to see why. Presenting the perfect marriage between natural phenomena and man-made wonders, as well as Eastern heritage and Western urbanisation, Turkey is a country of beautiful contradictions. Here are 10 reasons to visit Turkey right away. Get ready to awaken your mind and senses, and buckle up for an unforgettable experience of a lifetime!
Also read: 7D6N Turkey Itinerary: Istanbul, Cappadocia, and Ankara
1. A historical treasure trove
A mention of Turkey will typically conjure up images of the majestic Hagia Sophia and Blue Mosque. In fact, a skyline of towering minarets is a characteristic feature of not just Istanbul but other Turkish cities as well. As architectural masterpieces of the Ottoman Empire, these mosques are steeped in art, history and tradition.
Both history and archaeology buffs alike would be happy to know that Turkey is also littered with ruins from ancient civilisations. From the cities of Troy and Ephesus to the statues atop Mount Nemrut, as well as Cappadocia's monasteries and cave churches, these blasts from the past provide a glimpse into the historical trove that makes up Turkey.
2. Mystical natural landscapes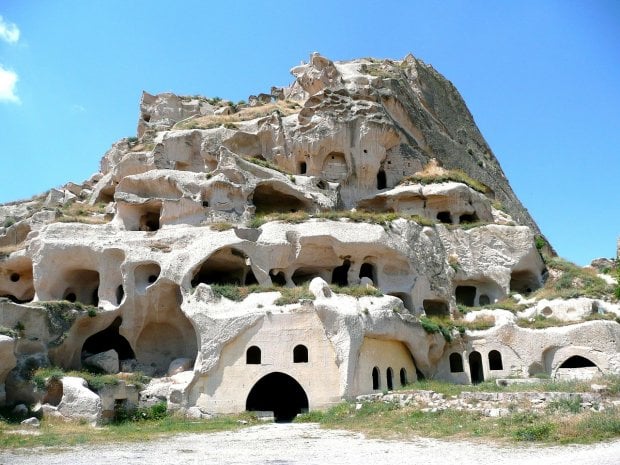 Not only does Turkey boast architectural wonders, but its one-of-a-kind natural landscapes will also take your breath away as well. Pamukkale's sparkling white travertine terraces are reminiscent of scenes straight out of the movie "Frozen", while Cappadocia's dreamy fairy chimneys and colourful valleys make for otherworldly views.
Turkey's numerous mountain ranges are also a sight to behold, with beautiful snow-capped peaks in winter, and playing host to vibrant wildflowers and lush greenery in spring.
3. Hot air balloons in Cappadocia
Cappadocia is one of the most popular spots in the world for hot air ballooning; so much so that the hot air balloon has become one of the tops reasons to visit Turkey. Soak in the mesmerising sight of the sunrise and surreal landscapes below as you drift over beautiful valleys and rock formations.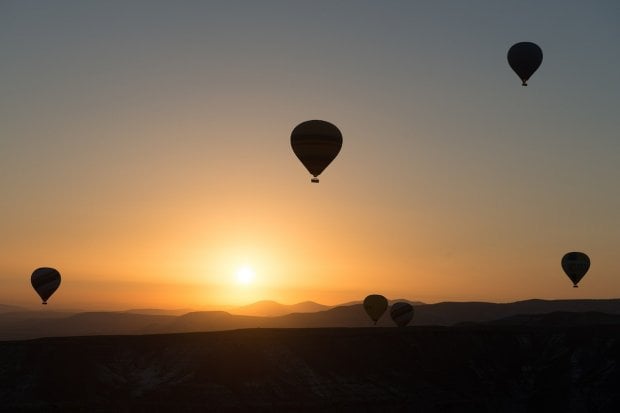 The experience will have you (literally) floating on cloud nine, and is definitely worth getting up in the wee hours of the morning for. If you prefer not to splurge on a ride (they can be pretty exorbitant), fret not, as you can still make your way up a hill (ask the locals for directions!) to watch the balloons take off and soar into the skies in all their colourful glory.
4. Turkish cuisine
A flavourful blend of Middle Eastern, European, Asian and African influences, Turkey is a gastronomical paradise of mouth-watering dishes and delicacies. Bread forms a large part of the Turkish diet, from the freshly baked simit (Turkish bagel) to pide or lahmacun (Turkish pizza). The expansive variety of kebabs, döners and köftes will definitely satisfy the meat-lover in you. Vegetarians won't be disappointed either, as dishes such as menemen (Turkish omelette) and savoury snacks like gözleme and börek (cheese and spinach pastries) possess the same aromatic, burst of flavours that is characteristic of Turkish cuisine, thanks to the spices and herbs.
Of course, no meal is complete without some Turkish tea or coffee, followed by some sweets in the form of künefe, baklava or lokum. Your taste buds are definitely in for a treat in Turkey!
5. The labyrinthine bazaars
Entering Istanbul's Grand Bazaar is like stepping into shopping heaven. Brace yourself for sensory overload as you bask in the sights, sounds, smells and tastes of this bustling market. From hand-painted ceramics and colourful mosaic lanterns to exquisite antiques and high-quality leather goods, there is something for everyone.
Souvenir-seekers will also be spoilt for choice with the array of items up for sale – it's just a matter of finding the right price. This would, of course, requires you to unleash your inner auntie and put your bargaining skills to the test. It is recommended that hard-core shopaholics set aside at least a whole day to navigate the labyrinth of stalls in the Grand Bazaar, as well as the next-door Spice Bazaar which guarantees an equally exciting shopping experience.
Variations of these bazaars exist not just in Istanbul but throughout Turkey (albeit miniature versions in comparison) – giving plenty of chances to grab more trinkets and souvenirs. The shopping never ends here, so good luck trying to escape the claws of temptation! Nonetheless, it's definitely one of the best reasons to visit Turkey.
6. World-class hospitality
One of the best reasons to visit Turkey is meeting the locals. And really, no one plays host better than the Turks! Warm smiles will greet you as you stroll down the streets, accompanied by a medley of shopkeepers' voices welcoming you into their stores. Even when it's clear you're not keen on purchasing anything, they won't hesitate to engage in conversation with you.
In particular, Turkish families in the smaller towns are in a league of their own when it comes to hospitality – they'll make you feel like one of their own! Language barrier? Challenge accepted. Prepare some wild gestures, add in a dash of awkward laughter and finish it off with a friendly hug, and it's as if nothing was lost in translation at all.
7. Rustic charm amongst hidden gems
When it comes to travelling, the best gems are often found off the beaten track, and Turkey is no exception. Away from the hustle and bustle of tourist hotspots like Istanbul and Cappadocia lie oases of calm in the form of rustic small towns or villages.
Get transported back in time when you visit Safranbolu and its traditional Ottoman houses (bonus: it's also a UNESCO World Heritage Site!), enjoy picturesque panoramic views of the sea from Assos (also known as Behramkale) which sits atop a hill, and experience a change in scenery with the landscape of vineyards and fruit orchards that Şirince village has to offer. Quaint, quiet streets and extra-smiley locals make for the perfect antidote to the busier regions in Turkey, which can be overwhelming at times.
Also Read: Reasons Why Safranbolu Must Be In Your Turkey Itinerary
8. Where East meets West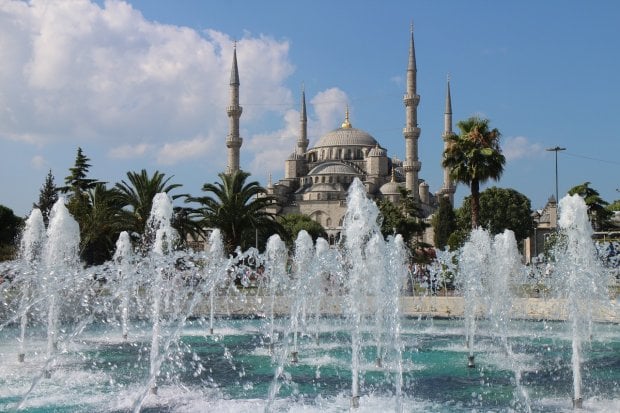 Turkey's geographic location at the crossroads of Europe and Asia makes it a fascinating specimen of East-meets-West. The Bosphorous strait dividing the Eastern and Asian sides of Turkey quite literally straddles both continents, which are a mere ferry ride away from each other.
For every urban skyscraper there is an Ottoman mosque or ancient ruin; for every Forever 21 or Zara there are locally-produced rugs, bags and handicraft featuring traditional Anatolian designs; and for every McDonalds or Popeye's there is restaurant serving Mediterranean food with Oriental-influenced Turkish music playing in the background.
Nowhere else in the world does the amalgamation of Eastern and Western cultures come to life as it does here. If these aren't nough reasons to travel to Turkey, then we don't know what is!
Also Read: What Can I Buy With SGD 1 In Turkey
9. The stretch of Turquoise Coast
Tucked in the south-western corner of Turkey is the Turquoise Coast, consisting thousands of miles of shoreline stretching across major settlements such as Bodrum, Fethiye and Antalya. Bordering the Mediterranean Sea, the Coast offers azure waters and pristine sandy shores to make the ideal beach getaway.
The backdrop of forested slopes and rocky cliffs make it easy to enjoy panoramic views of the seascape, especially as the skies turn into a kaleidoscope of colours during sunset. Adventure-seekers are also in for a treat – paragliding, kayaking and diving are but some of the activities available.
10. The cats of Turkey
Cat-lovers, make sure you have your phone/camera in tow as you explore Turkey and be prepared to snap away as you will encounter many a cat during your stay. The affectionate nature of these kitties will come as no surprise when you notice the warmth and generosity that the Turks extend to their furry feline friends.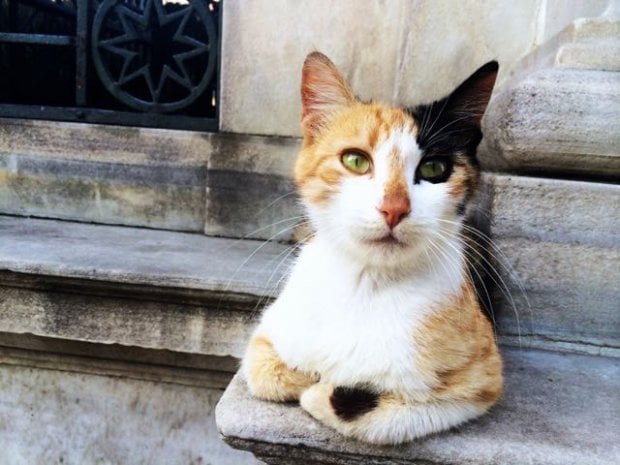 These adorable creatures will welcome you with open paws and faithfully accompany you during meals, making it difficult to resist the temptation to smuggle one home.
Also read: Cappadocia — What You Need to Know About this Fairytale Region in Turkey
If these reasons to visit Turkey aren't compelling enough for you to jump on a plane to Turkey immediately, I tip my proverbial hat to you. They sure make me want to go back and experience the magic all over again!