We've all heard of the popular belief: you only truly get to know someone when you travel together. Thus girls' trips, friendship trips and 'grad trips' among university graduates are all popular forms of vacations. But where to? Busan is the answer.
We've recently discovered that Busan is packed with non-stop fun activities and attractions that make it the perfect place to enjoy with a travel buddy! When in Busan, you won't want to miss any of these activities and places out — watch the video below and read on to find out more about each entry on the ultimate Busan bucket list.
1. BIFF Square
This is a must-visit for film buffs; this square (or rather a 428 metre-long street) is at the heart of where the Busan International Film Festival (BIFF) takes place yearly!
Even if you're not aware of the festival's prestige or even interested in the Korean film industry, you'll enjoy its lively atmosphere and browsing through the long stretch of street stalls. For a dose of that good Busan street food, sink your teeth in delicious ssiat hotteok (seed stuffed pancake) and fried mandoo (dumpling)!
Address: 4, Nampo-gil, Jung-gu, Busan
2. Pet Cafe Lalaland
Also located along BIFF Square is Pet Cafe Lalaland, a cozy cafe where you can cuddle up with furry friends. This cafe isn't restricted to cats like typical ones are; you'll have the chance to play with raccoons and meerkats too!
For just ₩10,000, you get to interact with the animals, as well as an accompanying drink.
Address: 33, BIFF Gwangjang-ro, Jung-gu, Busan
Opening Hours: 11am – 9pm daily
3. Lotte Department Store
There's nowhere with a shopping selection in Busan that's quite as extensive as it is at the Lotte Department Store, part of a popular chain of department stores in Korea.
The Gwangbok branch that we visited is famous for being the first "seaside" department store in Korea! When with good company, there's no doubt that this one-stop shopping haven is a fun hangout place.
Address: 2, Jungang-daero, Jung-gu, Busan
Opening Hours: 10.30am – 8pm daily
4. Nampo-dong Street
All the action in Busan can be found downtown, making exploring the heart of it on Nampo-dong Street a mandatory thing. The street is alive well into the night with countless cosmetic stores and tempting eateries — it's also a gateway to popular attractions like BIFF Square, so the fun is almost endless!
Address: 2-6 Nampodong 5(o)-ga, Jung-gu, Busan
5. Busandaegyo Bridge
Busandaegyo (meaning Busan bridge) was built in commemoration of the 100th anniversary of the Busan Port and acts as a connector between Yeongdo Island and the mainland.
If you get the chance, experience the bridge at nighttime for a different view than its daytime one that's just as magnificent.
Address: 41, Namhang-ro 9beon-gil, Yeongdo-gu, Busan
6. Gemstone Cafe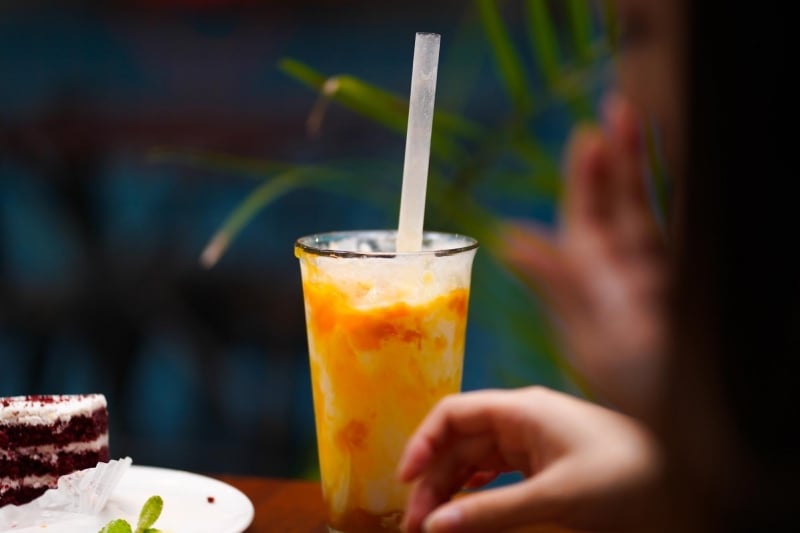 One of the most unforgettable things you can do in Busan is to make a visit to Gemstone Cafe, a cafe located in an emptied swimming pool!
With spot-on decor and an awesome supply of food and desserts, it's the perfect way to pretend you're chilling in paradise — but with the comfort of being indoors.
Address: 33, Daegyo-ro 6beon-gil, Yeongdo-gu, Busan
Opening Hours: 10.30am – 11.30pm daily
7. Board Game Cafe Miniville
If you and your travel companion somehow encounter any tiffs, settle it out with a good ol' board game or two at Board Game Cafe Miniville! Don't worry about understanding the game's instructions in another language; there's always classics like Jenga and Penguin Trap you can never go wrong with.
Address: 2, Gwangbokjungang-ro, Jung-gu, Busan
Opening Hours: 1pm – 11pm on weekdays; 12pm – 11pm on weekends
8. Zero Latency VR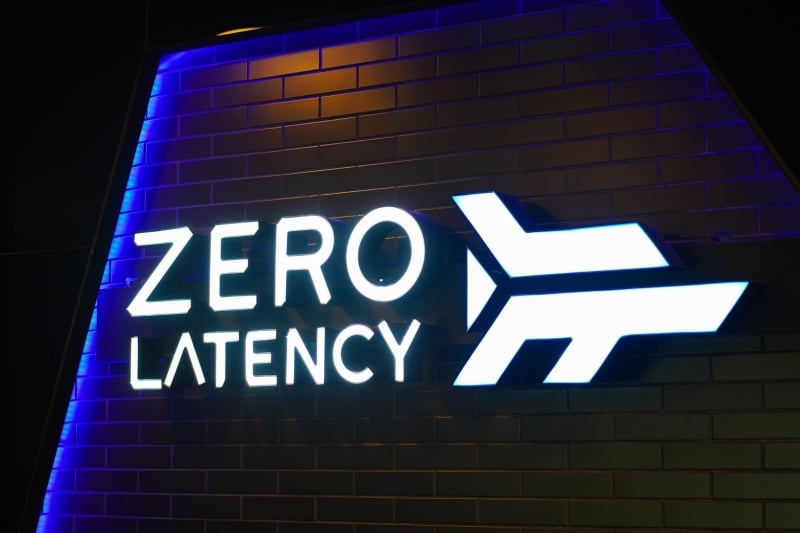 For a little more action, head back to BIFF Square for the ultimate VR experience at Zero Latency. Although available in other parts of the world, this Zero Latency VR branch in Busan is the only one you can find in South Korea!
Address: 37 BIFF Gwangjang-ro, Nampo-dong, Jung-gu, Busan
Opening Hours: 1pm – 9pm on weekdays; 11am – 9pm on weekends
9. Taejongdae Park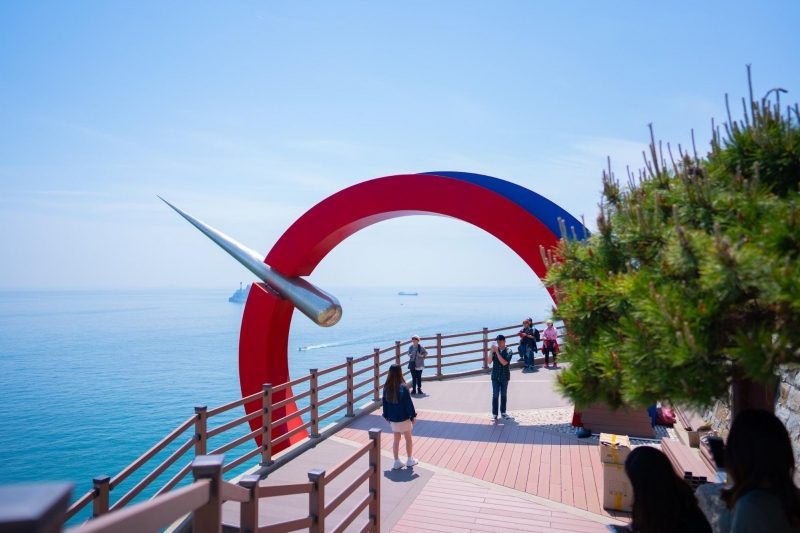 Although a bit further out than the attractions previously mentioned, Taejongdae Park is often touted as a place you can't miss out on while you're in Busan.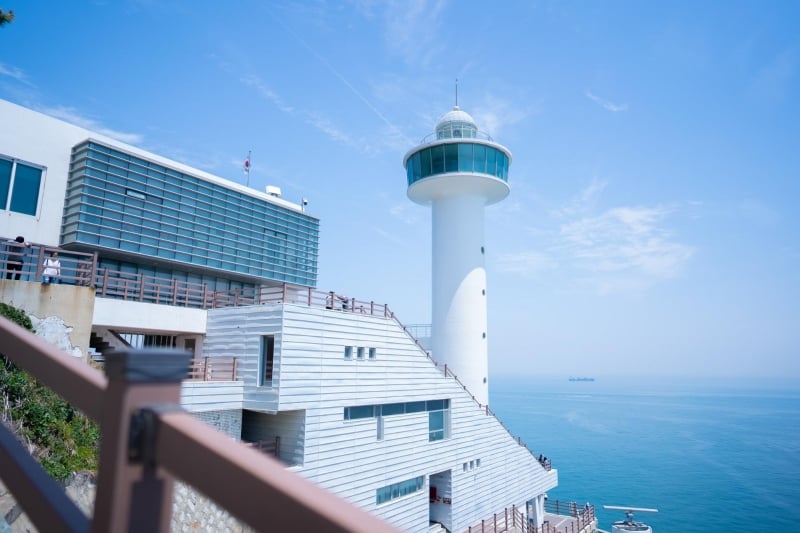 What makes Taejongdae such a must-see is the wide expanse of blue that stretches out endlessly, and of course the stunning seaside cliffs. In the park you'll find the Yeongdo Lighthouse as pictured above, from where you'll get to witness some of Busan's most stunning landscapes.
Address: 24, Jeonmang-ro, Yeongdo-gu, Busan
10. Gamcheon Culture Village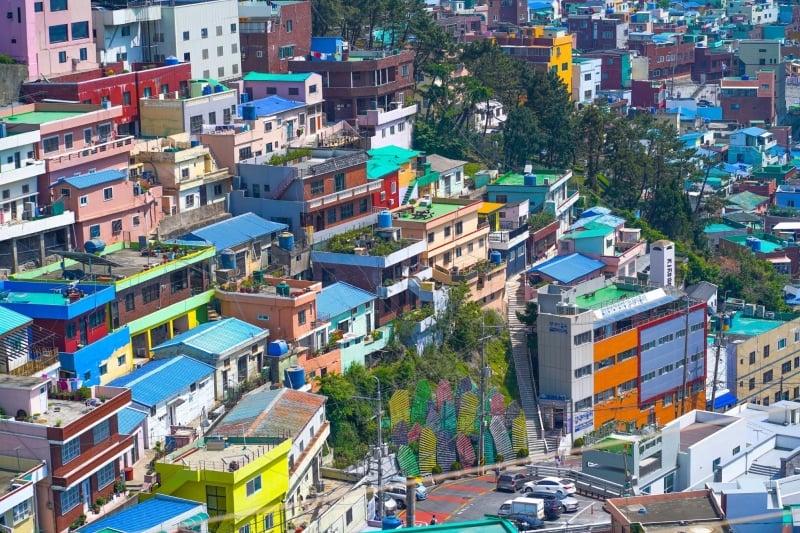 Of course, a trip to Busan wouldn't be complete without stopping by the iconic Gamcheon Culture Village! While heading to the colourful alleys filled with unique and eye-catching murals, remember to be mindful of the noise level so as to not disturb those residing in the houses.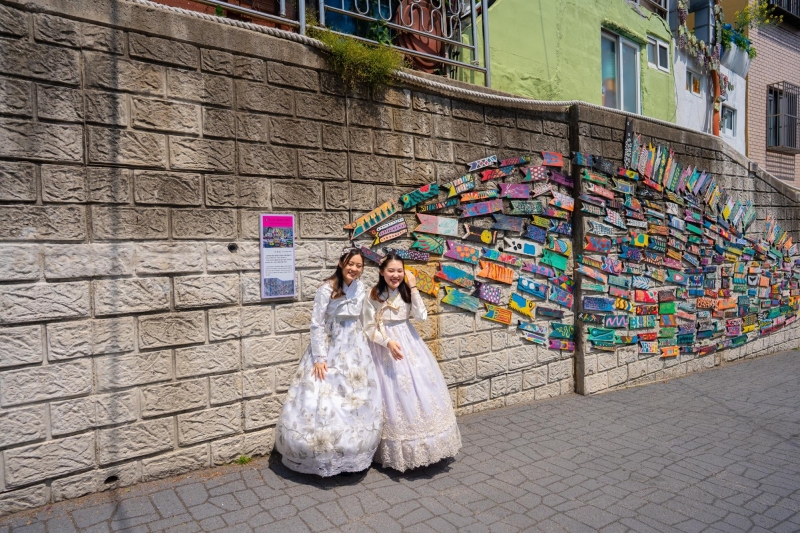 Otherwise, the village is a hundred percent meant for all to appreciate and enjoy! The storied walls make the perfect backdrop for a photo-taking session with your travel buddy, and you can make your photos even more spectacular by renting hanboks to parade around in.
Address: 203, Gamnae 2-ro, Saha-gu, Busan
11. Jeonpo Cafe Street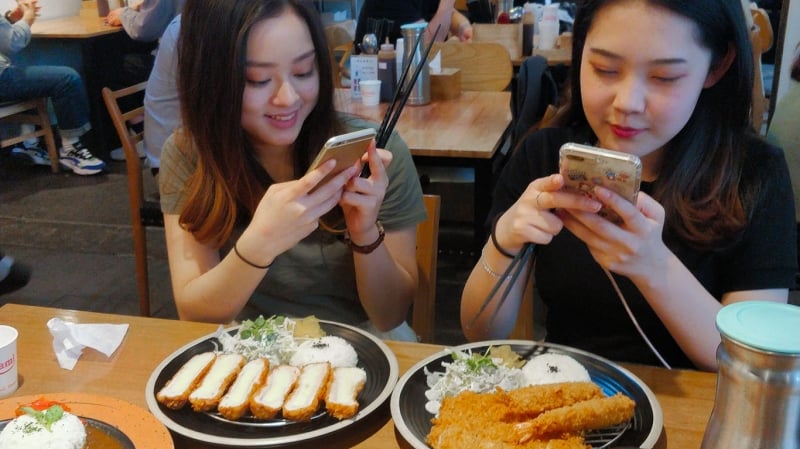 For the best brunch and coffee spots in Busan, head over to the bustling Jeonpo Cafe Street in Seomyeon. It's packed with coffee shops where you can fuel your caffeine addiction to your heart's content.
That said, the food options on this cafe street will leave you spoilt for choice, so choose wisely!
Address: 92 Dongcheolro, Jeonpo-dong, Busanjin-gu, Busan
12. Seomyeon Street of Youth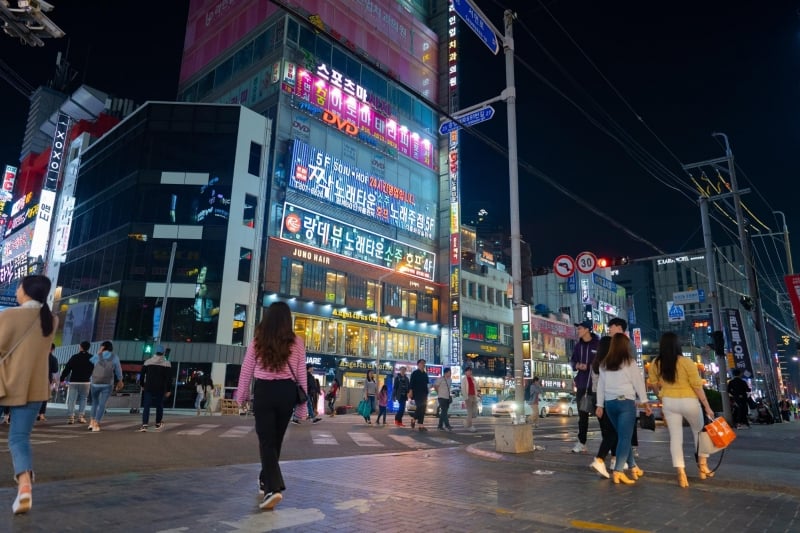 Seomyeon Street of Youth or 'Young Street' got its name from — you guessed it — the shopping district's majority population of youths. Its proximity to Busan National University, as well as Haeundae Beach and Busan station makes it a lively place to be in.
Find affordable street food and cosmetics, as well as stores carrying independent designer brands here!
Address: Jangjeon 2(i)-dong, Geumjeong-gu, Busan
13. Yonggungsa Temple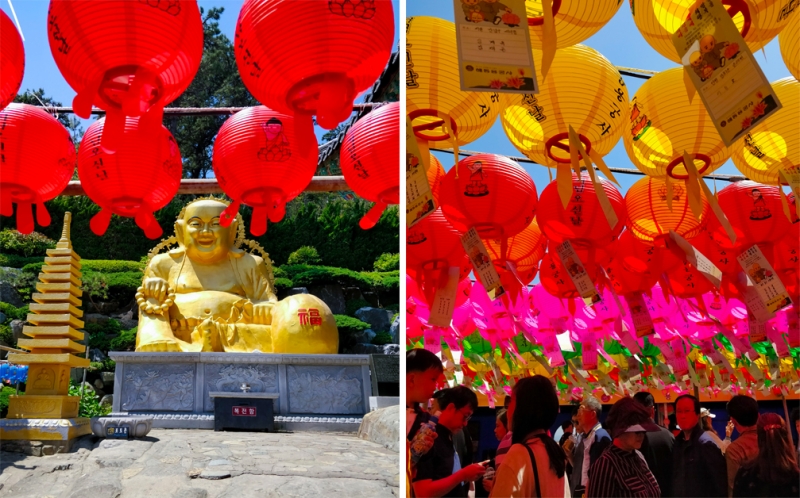 For a different experience, head over to Haedong Yonggungsa Temple in the north-eastern part of Busan. It's a place that'll naturally make you feel at ease, especially if you manage to catch it at sunrise or during the earlier parts of your day.
Address: 86 Yonggung-gil, Gijang-eup, Gijang, Busan
Opening Hours: 5am – sunset
14. Shinsegae Centum City
Did you know that the largest shopping complex in the world is right here in Busan? Shinsegae Centum City consists of the Shinsegae Department Store, Spa Land, an ice rink, and even a golf range in its midst!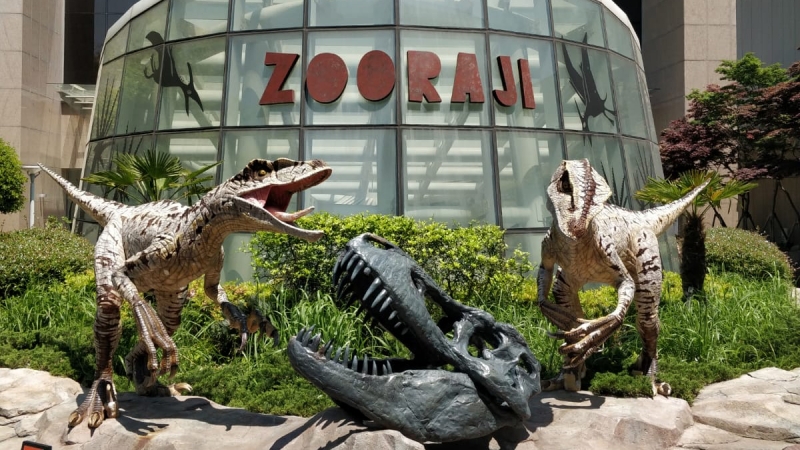 On the 9th floor of the department store, you'll find ZOORAJI, an outdoor theme park. If dinosaurs aren't your thing, maybe spas would be! Slot in a premium jjimjilbang session at Spa Land.
Address: 35, Centum nam-daero, Haeundae-gu, Busan
15. SEA LIFE Busan Aquarium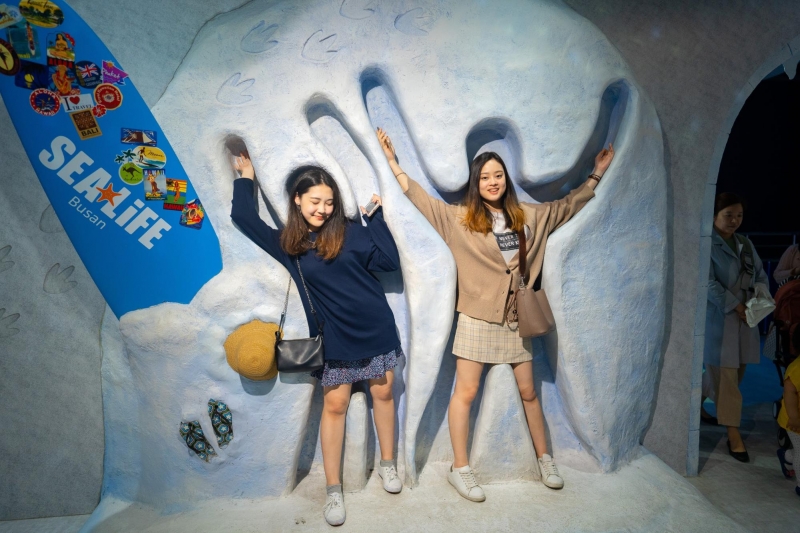 Containing over 250 different species of fish, algae, reptiles, and amphibians, SEA LIFE Busan Aquarium is a state-of-the-art aquarium unlike others. Before arriving, check their website for the different show times for a well-planned visit.
One of the highlights of the aquarium has to be the glass-bottomed boat experience that'll have you floating right above the sharks. There is a fee of ₩7,000 per person.
Address: Haeundae-gu, Haeundae Haebyeonro 266 (Jung-dong), Busan
Opening Hours: 10am – 5pm from Monday to Thursday; 9am – 9pm from Friday to Sunday and national holidays
16. Haeundae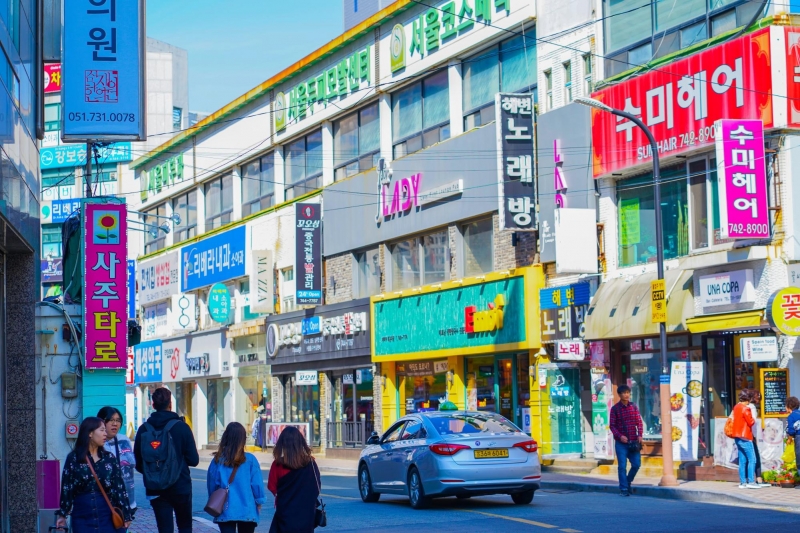 Exploring the Haeundae district in Eastern Busan is almost a given for everyone who visits Busan. More than the famous Haeundae Beach, the lively atmosphere and active nightlife also contribute to its draw. Needless to say, you wouldn't ever get bored in Haeundae.
17. Songdo Marine Cable Car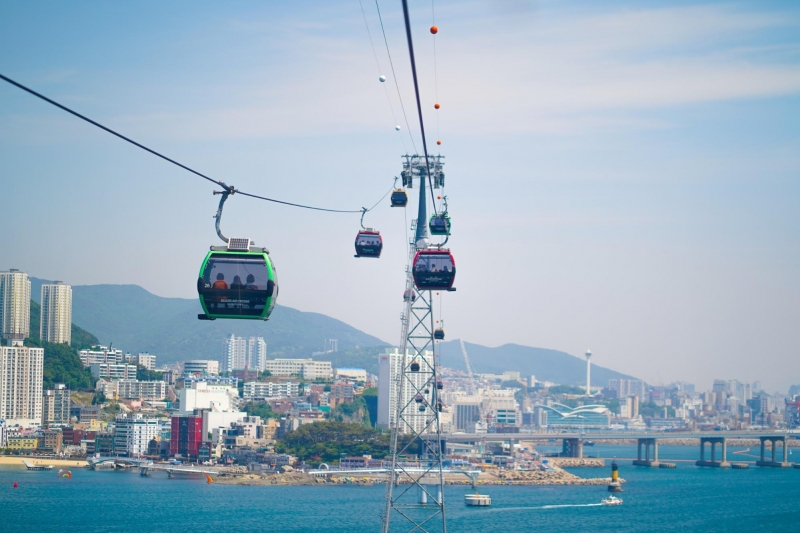 There's nothing like the Songdo Marine Cable Car or Busan Air Cruise experience to allow you to appreciate the vast, blue waters that are everywhere in Busan. Opt for the glass-bottomed gondola to fully take in the amazing sight of the cerulean water below!
Address: 171 Songdohaebyeon-ro, Amnam-dong, Seo-gu, Busan
Opening Hours: 9am – 10pm from Sunday to Thursday
18. Songdo Skywalk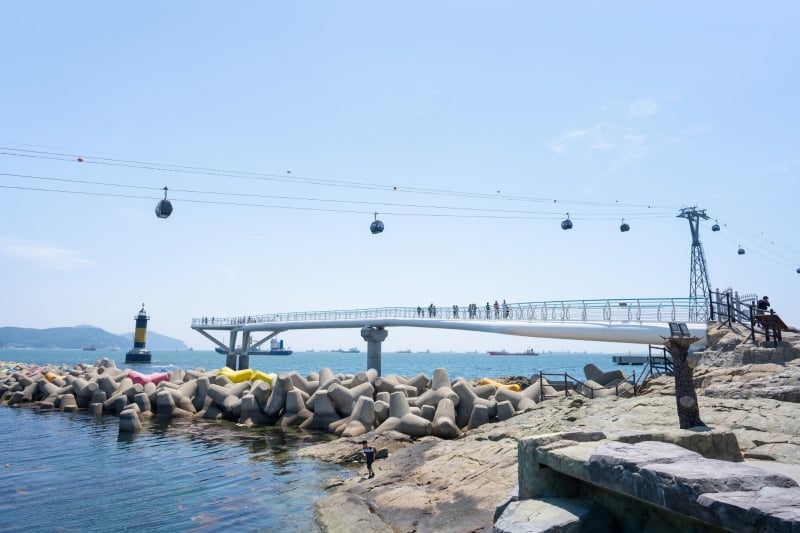 This 365 metre-long curved pathway above the sea is not to be missed! Located at South Korea's first public beach, Songdo Beach, the Songdo Skywalk is a manageable trail that you can enjoy as you take in the sea breeze. You can also peer into the windows that appear on the walk to truly appreciate the view of the sea you're "walking" on.
Address: Songdohaebyeon-ro, Seo-gu, Busan
Opening Hours: 9am – 6pm daily
19. Oryukdo Skywalk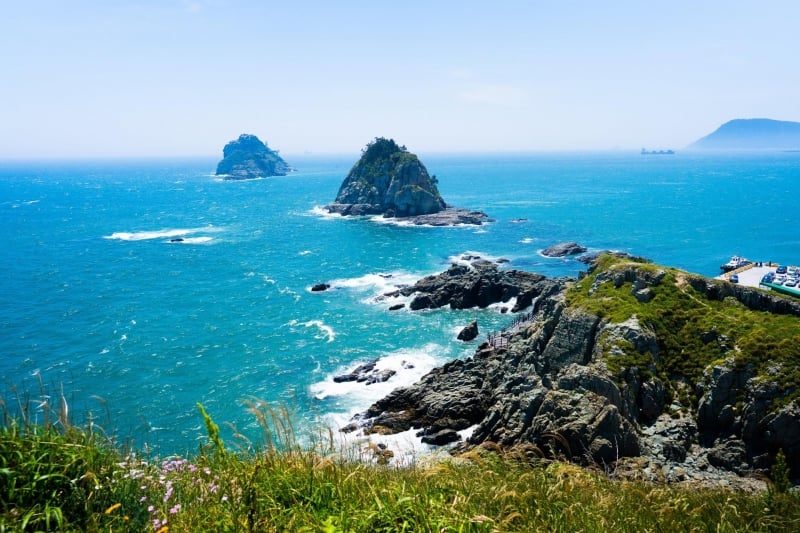 If you just can't get enough of being surrounded by Busan's beautiful blue seas, head to another similar attraction: Oryukdo Skywalk. This skywalk is entirely transparent and is located in the Seungdumal area, which is commonly regarded as the dividing point between the East and South Sea.
Address: 137, Oryukdo-ro, Nam-gu, Busan
Opening Hours: 9am – 6pm daily
20. Gwangalli Beach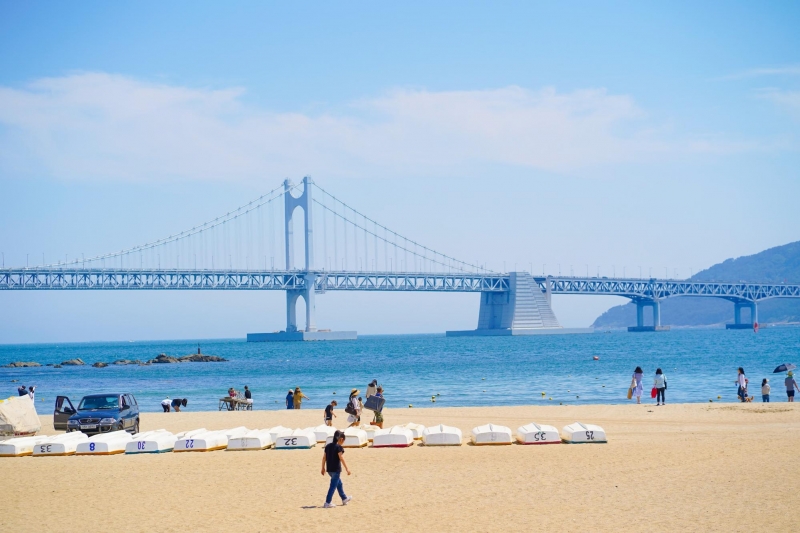 Famous for its white sands, Gwangalli Beach is a beach worth checking out when you're in Busan. Stick around til evening to have a nighttime view of the grand Gwangandaegyo Bridge when it's all lit up!
Address: 219, Gwanganhaebyeon-ro, Suyeong-gu, Busan
Opening Hours: 9am – 6pm daily
See you in Busan!
With the ultimate Busan bucket list to equip you on your visit, all that's left is to find a friend to conquer this wonderful city with.
For more information on what to do in Busan and other cities in Korea, head over to Korea Tourism Organisation's official website and Facebook page.
---
Brought to you by Korea Tourism Organisation (Singapore Office).