Living amidst a pandemic is already tough enough. But for those currently in a foreign country, far away from most friends and family? Twice (or thrice) tougher, that's for sure. For those of us who are currently in our respective home countries, we can't help but wonder how our friends living abroad are doing. 
Okay, sure, there's always video calls — but what is it really like? And how do experiences vary per country, especially for those in cities that are completely the opposite of their hometowns (for better or for worse)? Well, we've chatted up 11 young expats and international students from Asia, all currently stuck overseas. Read on for each of their stories and experience so far. 
Living abroad as an international student
1. Isabella – Taipei, Taiwan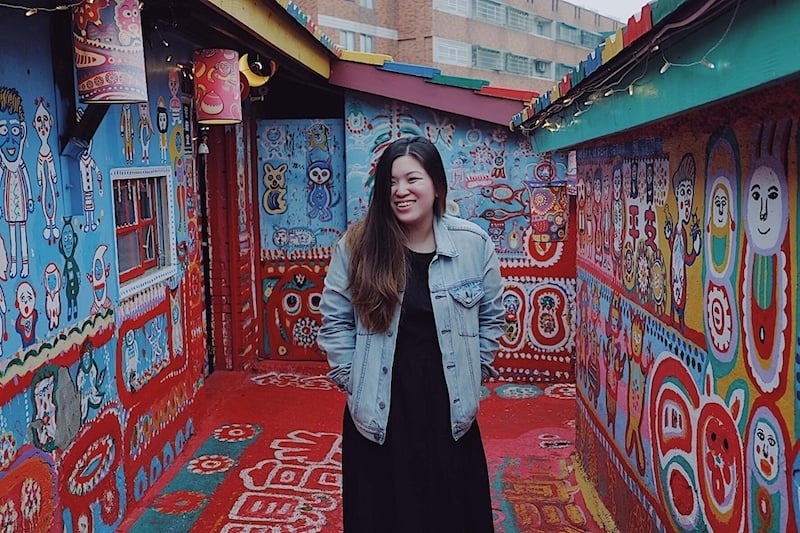 After a two-year stint in a luxury designer brand, Isabella left her pampered life in Metro Manila to pursue a Global Masters in Business Administration at National Taiwan University. In the past two years, she would often go home every few months, since it was just a two-hour flight away. This definitely helped keep homesickness at bay; however, when the pandemic happened, it was no longer an option. "It was really hard for me and my family when they couldn't come here for my birthday and my graduation: two milestones that happened in the same month," she said.
She successfully finished her GMBA last June, which she counts as her most memorable experience while living abroad. After all, finishing your degree amidst a pandemic is no easy feat! "My classmates and I actually weren't sure if there would even be a ceremony! And then exactly the night before, the Taiwan government announced that they'll allow bigger gatherings," Isabella shared. "So, the ceremony pushed through, on the condition that there's a one-seat-apart rule." 
Isabella also admits that living in Taiwan — which has one of the highest recovery rates in the world — is something to be grateful for. "We never had a lockdown period, so things were pretty normal, aside from the fact that we had to wear the surgical masks everywhere. Though, people here are actually used to wearing such masks whenever they're sick," she said. "Another thing I want to share is that they still allowed buffets, as long as you wore a mask while getting food!"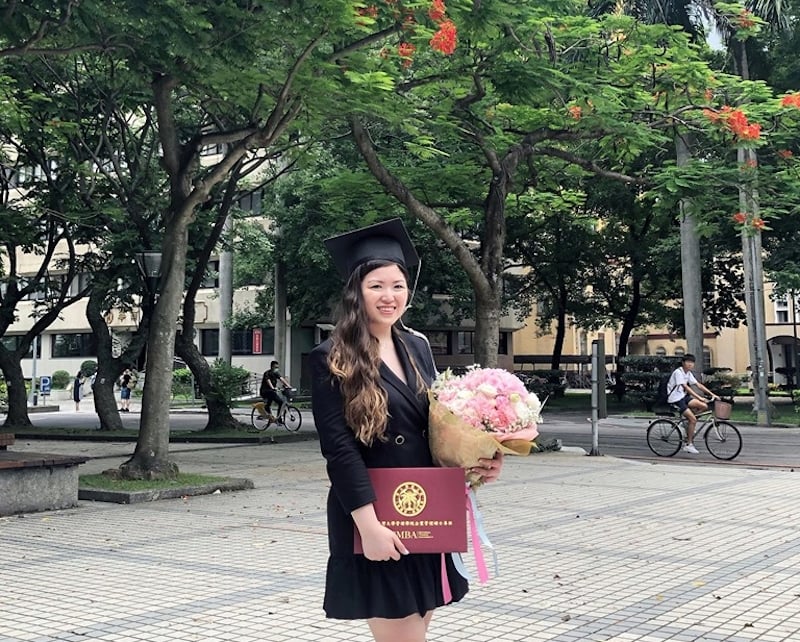 On familiarity and hints of home:
"There are actually a lot of things in Taipei that remind me of home! But what I found most amusing were the Mang Juan Chicharon and Pic-A [chips] I would spot in random 7-Eleven stores — not even in actual Filipino groceries. Also, I'm kinda sad that I only discovered those a few months back! 
Speaking of home, I'm glad that I had fellow Filipinos in my program, as well as other Filipinos studying in other unis. We'd often talk and meet up over lunch or dinner. I even got to spend Christmases with them, which was nice since it's not really celebrated here in Taiwan." 
On choosing where to study abroad:
"I'm half-Taiwanese (from my dad's side), so I thought it was a great idea to live in the country where my dad grew up. It's sort of like learning more about the other 'half' of myself! I took my GMBA at the same school where my dad and siblings went to, so it was like a full-circle thing for my family. 
Another thing was that I needed to learn how to speak Mandarin. You see, I didn't go to a Chinese school in Manila growing up, so I only knew and spoke very little! My classes in NTU partnered with immersion, so I was definitely able to learn and practice more." 
2. Steph – New York, United States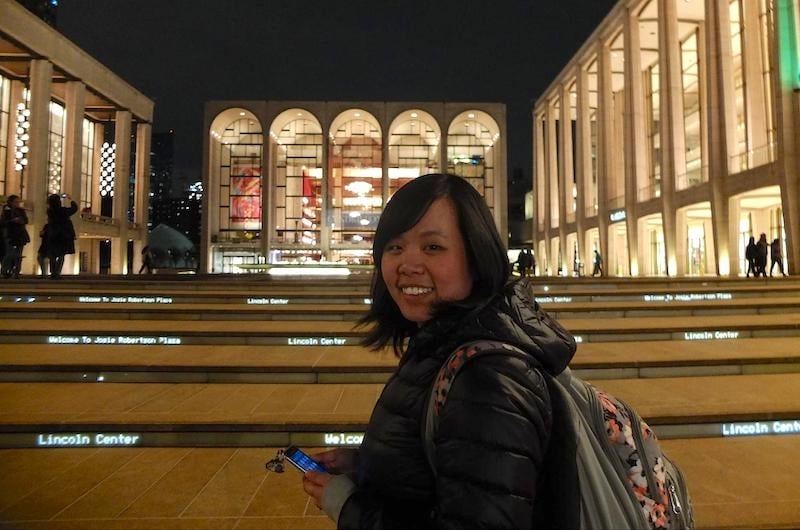 Having been a university professor since 2013, pursuing her PhD has always been part of Steph's plans. Currently, she's studying theological and social ethics at Fordham University. "For academics, there's always a 'push' to take your PhD elsewhere. It helps prevent 'groupthink' (i.e. faculty all thinking the same way due to similar training) within a university," she explained. So, in 2016, she moved from Metro Manila to New York City.
Steph actually had a choice between Fordham and another prestigious Catholic university in Belgium. So, why opt for the former (aside from the fact that it's in the Big Apple)? "Ultimately, because of the Jesuit training and the people I would be working with — and I have not looked back!" she said.
Of course, some of you are probably wondering what it's like living in NYC (pre-pandemic, obvi). Admittedly, Steph isn't much of a party/nightlife person — but she does enjoy exploring, regardless of the time! "Taking the train from the Bronx to Manhattan became a part of my routine. I like watching Broadway shows, walking around Central Park, and going to museums like the Met," Steph shared.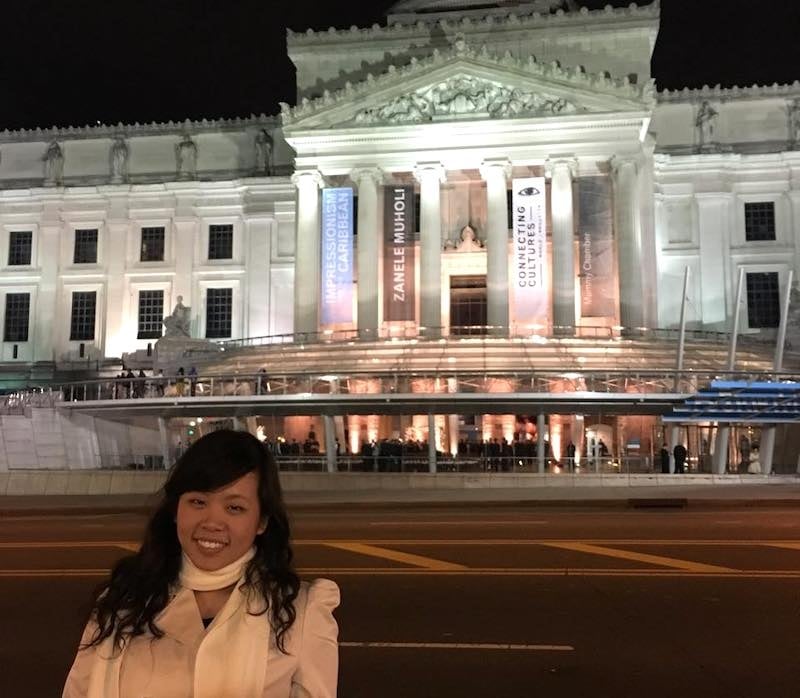 On finding very familiar haunts:
"Surprisingly, I didn't get homesick as much as I thought I would! But whenever I do, I'd either cook Filipino food or take a trip down to Queens. In that borough, there's a street where all the Filipino shops are; from fast-food chains like Jollibee and Red Ribbon to sari-sari stores! As for Manhattan, there are two amazing Filipino restos that I really like: Mama Fina's House of Filipino Sisig on Avenue A and Grill 21 on 21st Street. They're not too expensive, and they serve traditional, home-cooked Filipino food." 
On living in NYC amidst unsettling times:
"I was writing my dissertation when the pandemic broke out in March. It was winter during that time, so I was already staying indoors most of the time. I'd only go out for groceries or exercise! Luckily, I had friends who lived in the area, and we trusted each other to do the necessary precautions so we'd have occasional dinners. That kind of kept our spirits up, especially since we were feeling the effects of the Bronx being particularly hard hit by the virus.
But what really calmed me down was volunteering with Invisible Hands Deliver during the lockdown! Basically, we did the groceries for those who couldn't; such as the immunocompromised who couldn't go out, frontliners who didn't have time, and even those who didn't have money for groceries. Maybe it was the solidarity, or simply getting to listen to people and help them out, but this really kept me going through it all."
3. Carlos – British Columbia, Canada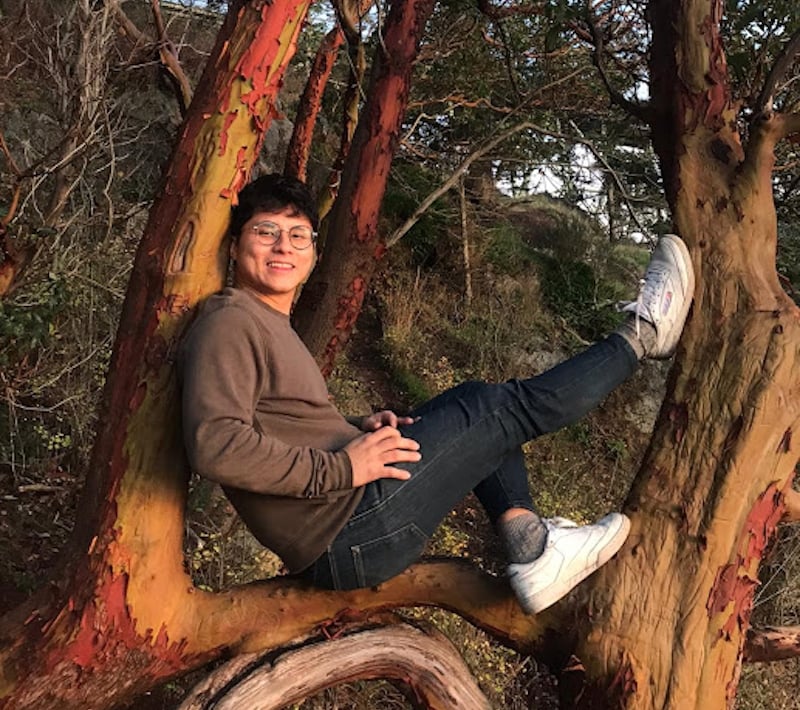 For Carlos, independence was his primary goal when he decided to move to Canada. "There were a variety of reasons, but one of those was to challenge myself to live far from the familiar," he shared. An accounting major at Trinity Western University, he recently celebrated one year (as of writing) since he left Singapore. Although, this hasn't always been his first option for where to pursue a degree. 
Brisbane, Australia was initially his top pick, what with its proximity — about an eight-hour flight — to his home country. "I also have a lot of friends [from Singapore] who are studying there, which would have made the adjustment easier for me," Carlos said. Eventually, though, he decided that this wouldn't be in line with his intention to fully step out of his comfort zone. The rest, as they say, is history. 
When asked about what he misses the most, he was quick to name his family (including his dog!), the quirky characters in his neighbourhood — and the highly efficient MRT! So, is there anything in Canada that reminds him of home? "I would say the sun during the summer. It's amazing how I get to brag here that 30°C isn't even that hot… any Singaporean would agree with me," he joked. "So far, I haven't found any Southeast Asian eatery nearby that's authentic enough, so if you guys [TripZilla] have any recommendations…"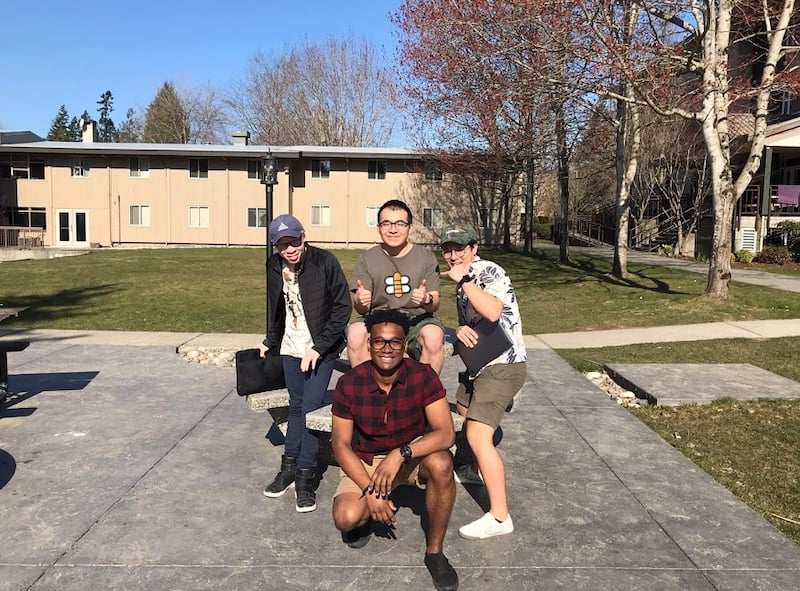 On living abroad pre- and mid-pandemic:
"When I wasn't at work or school, I'd be hanging out with my friends in a café or going on hiking trails nearby. Honestly, there was so much to do [pre-pandemic], which I found comforting since it took my mind off being homesick. But when the outbreak happened, I found it difficult adapting to the new norm, since everything seemed to be at a drastically slower pace.
I discovered this Facebook group in Vancouver during the early days of lockdown! It's called Covid-19 Coming Together, which is meant to be a safe space where anyone can seek help without fear of scrutiny. I'd probably take all day if I tried to illustrate the interactions that occur there; nonetheless, it definitely deconstructed my ideas on charity — especially on what it means to give. To me, there's a fine balance between enabling and instilling respect, kindness, and dignity in other people's lives." 
On keeping in touch with family:
 "I think for anyone currently living alone abroad, there's always that worry that if you fall sick in the middle of the night, no one will take you to the doctor. Also, dinners feel so quiet. I don't have a single successful 'coping strategy' for homesickness, especially since I come from a tight knit family. What I do try to practice is being engaged with my present, and accepting that some days are just going to be a tad bit harder than others.
I also constantly text with my siblings, and we're always sending each other silly videos or 'complaining' about one another. My mum checks in on me almost every day and digs into my personal life! So, every time she asks me about what I've been up to, I'd jokingly reply, 'nothing much, just gambling, joining a gang… the usual'." 
4. Avinash – Erlangen, Germany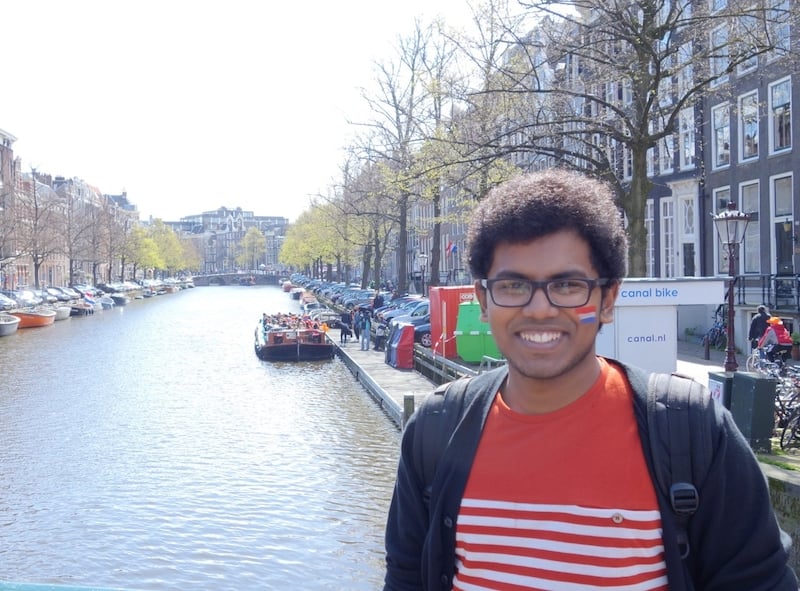 Pursuing a master's degree in mechanical engineering in Germany is a dream come true for Avinash. After all, the country is known to be the pioneer in this field. He moved to the city of Bochum back in 2015 to finish his final year of undergrad. "Germany has become a second home to me now. I don't get homesick that much, but I do worry for my parents since they're thousands of miles away," he shared. "Especially now, since the [pandemic] situation in India is still getting worse." 
As an only child, his parents expect him to call daily. But now, in these highly uncertain times, he would talk to them twice or more in a day. Avinash grew up in a small village in South India, where small functions and gatherings gave further vibrance to the locals' serene way of life. "It's a place where people really coexist with nature, so there's a special feel to it," he said. 
Suffice to say, Avinash's hometown is definitely a far cry from the bustling German cities he's lived in. As of writing, he has lived in five different cities, with Munich being the most notable — where he interned for a reputable vehicle company. Before the outbreak, he spent his downtime playing sports, mostly football and badminton. 
What about during lockdown, you ask? "I had a hard time buying essentials, as most supermarkets would be emptied by noon! From face masks and hand sanitisers to food, essentials ran out quickly," he said. Though, it did have a silver lining as it allowed him to reconnect with friends whom he hasn't spoken to in ages. He also started playing PUBG, which allowed him to virtually interact with more people.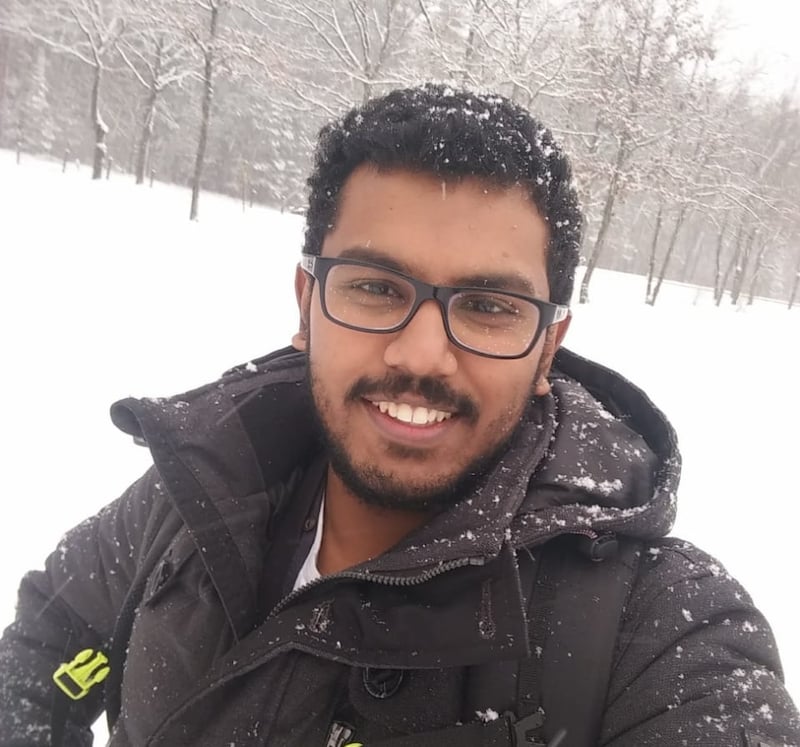 On friends and hints of home:
"Before the pandemic, my friends and I would often get together for at-home dinner and movies. We made it a point to keep this 'tradition' alive even during the lockdown, so we'd watch movies via Zoom! We're a group of 11, yet we managed to work out a common time even if we're apart. It was an interesting new experience. 
It's also a good thing that there are a lot of Indian and Asian supermarkets downtown. I discovered most of these while walking around the city, though some through the Internet, too. I'd buy a lot of authentic spices that are from my particular home state, since I really miss South Indian food!" 
His advice for anyone planning on living abroad to study:
"Be open to moving beyond your comfort zone. Always try to engage more with the local people and even learn their language. The latter one is a very important aspect because it breaks a lot of barriers and even boosts confidence. For me, I think learning the local language is the first step to understanding their culture. 
Finally, make sure to keep an open mind, grasp positive experiences, and learn from these! After all, living abroad as an international student is not just about studying; it's also about widening your perspective and worldviews."
5. Rico – California, United States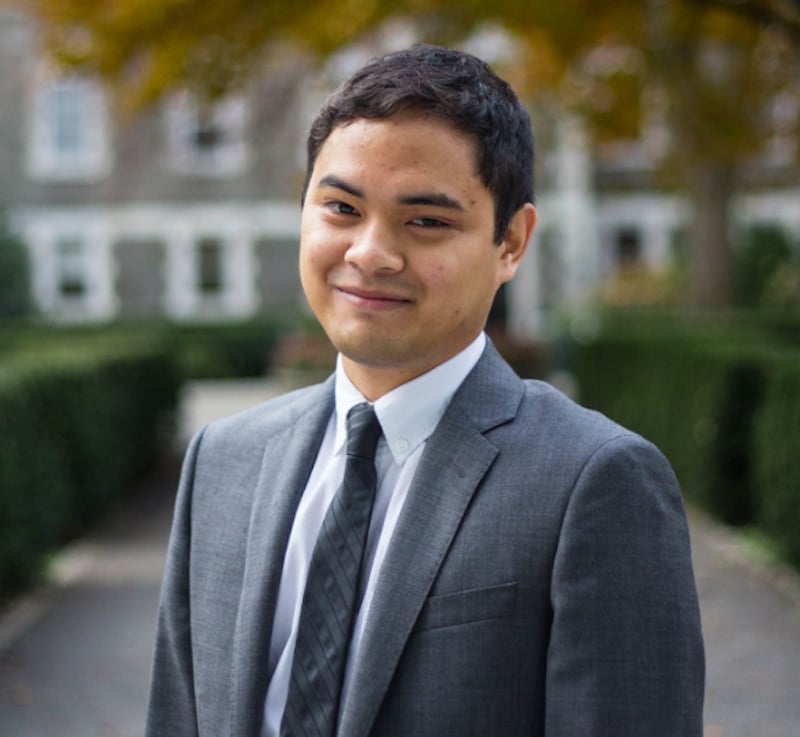 After accomplishing his master's degree in Fordham, Rico moved to the West Coast for his PhD in political science. In contrast to the ever-buzzing Big Apple, he opted for the (relatively) quieter side of the Golden State. "Pandemic aside, I really like living in California; it has always been one of my top choices," he shared. 
As of writing, Rico has been studying at the University of California, Davis for almost a year. Aside from the actual program, what he also likes about the school is the abundance of fellow Filipinos. "The climate is a bit similar [to the Philippines] too," he said. Definitely a welcome change from mostly chilly New York. 
When asked about what life was like pre-pandemic, he's quick to say it's "nothing too wild, for sure." When he's not studying, you'd probably find him hanging out with friends at coffee shops or bars. "I'd also go to the gym or bike around," he added. "My life was very predictable — and yes, boring — but I enjoyed it." 
But when the lockdown happened, it took Rico some time to adjust. As someone who's used to working at his office or the library, the first few months of working from home were tough. Although, perhaps the 'silver lining' to it is that he talks to his friends from home more often now. "It's ironic, I know, but I guess it's because we're in front of our computers all day," he said. And of course, at times like these, one can't help but worry for their families and friends who are miles away.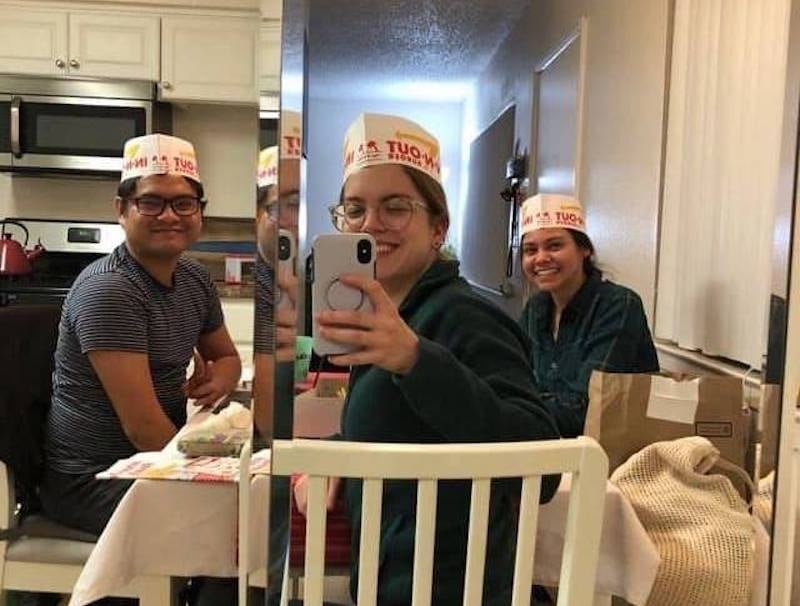 Advice for those aiming to study (specifically) in the US :
"First, don't be too harsh on yourself. There's a lot of research about how US graduate school applications are biased against international applicants. They might select a US applicant over a non-US applicant simply because they come from a more prestigious and therefore 'better' university. The admissions committee, for example, might reject a Filipino applicant because they underestimate — or are unfamiliar — with the quality of Philippine universities. 
It's also an expensive process. And, unfortunately, admission is shaped in indirect but important factors like gender, class, and nationality. But what I want to emphasize is that the process doesn't evaluate your actual worth as a scholar. So, remember to be kind to yourself! 
At the same time, there are things you can do to maximise your chances. First, think about why you want to study abroad. From there, look for programs that suit your purposes. You're more likely to be accepted — and succeed — if you apply to programs that you're suited for. The admissions committee does care about departmental 'fit.' Third, look for a program that funds graduate students. 
Lastly, talk to people who have gone through the process! Think of professors, friends, and acquaintances who've studied abroad. Ask them for advice and feedback on your application. It can be tough to ask for help but I think most reasonable people would lend a hand."
Also read: Pursuing a Master's Degree Abroad? Consider These 10 Safe Destinations!
Living abroad as an expat
6. Kring – Wellington, New Zealand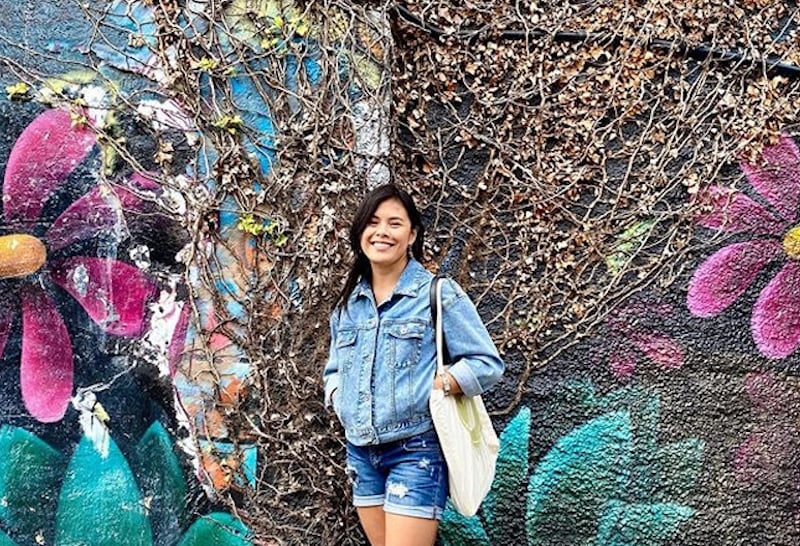 Wondering what's it like to live in a country that successfully controls the spread of the virus? Clearly, we're talking about New Zealand, which so happened to be Kring's second home for almost four years now. She initially moved to Auckland to take a business course, though living abroad  hasn't always been part of her plans. "I thought I'd stay in the Philippines forever because I wanted to be with family and friends," she confessed. "I initially scoffed at my parents' suggestion that I study here. But the more I thought about it, the better of an idea it was." 
Kring later moved to Wellington, where she's currently working as a marketing executive. This city is known for its coffee and artistic culture, both of which she's particularly fond of. "Prior to the pandemic, you would see people filling cafés, artists putting up exhibits in various art galleries, and buskers filling the streets with music from all genres," she reminisced. On weekdays, she'd usually take strolls along the harbour during work breaks, while on weekends, you'll find Kring with her partner, Franck, at their favourite café. 
So, going back, what's it like being an expat in New Zealand during these times? While Kring considers herself lucky that she's living in such a country, she does admit that it could get lonely and frustrating. "I'm the only one of my family and friends who's in such a good and safe environment right now. The fact that they don't have that feels like a blow to me," she said. "Also, I don't even know when I'll be returning home." Her initial plans to fly back early next year have been put on hold, due to the current situation.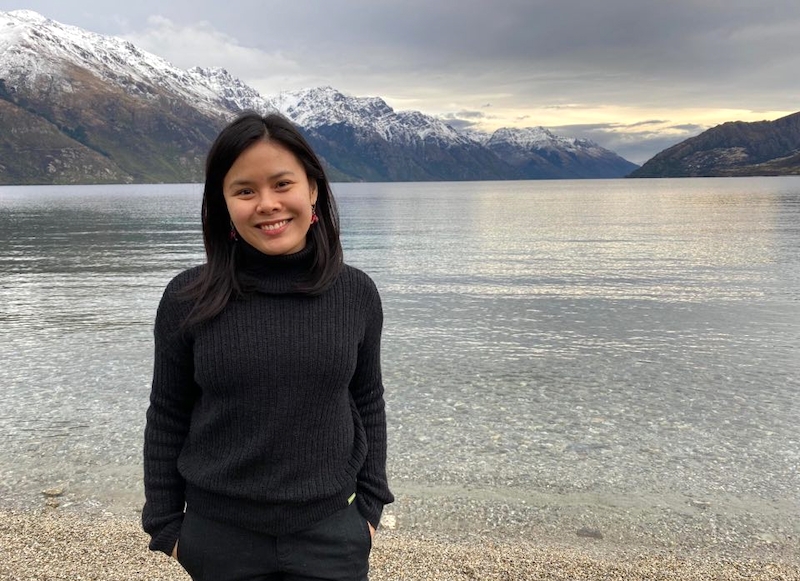 On nostalgia and memories of home:
"Being away made me appreciate Filipino culture — especially the humour. I honestly don't get 'English humour' that much, so I think my colleagues perceive me as a serious type! Surprisingly, I miss the hot weather, since here in NZ, it's layers [of clothes] almost the whole year except for summer. Winter is especially unfun: it's cold, dark, and when the sun's out, it's so faint that you could barely feel it on your skin. I also miss playing pusoy dos with my family every Sunday; the loser always has to take a shot of rum, which makes for a lot of laughs!
As for food, I especially miss our homemade daing na pusit. But my go-to comfort meal here is adobo, which Franck (who's French) absolutely loves. I'm also glad that I found something super similar to my all-time fave snack, taho. There's this Taiwanese dessert parlour called Meet Fresh, and they have something called Boba Tofu Pudding. It's soft tofu with caramelised brown sugar and pearls — so, pretty much taho!  And like a true-blue Pinoy, I always get mine hot."
Advice for those planning to work abroad:
"Employers value local work experience [in the country you wish to move to], so it would be good to take internships or volunteer jobs to score those points. Here's my experience: despite having three years' worth of work experience in the Philippines, I was turned down by several employers here because I lacked job experience in the NZ market. It was only when I interned in a non-profit did the doors open to me for full-time employment."
7. Jewel – Dubai, United Arab Emirates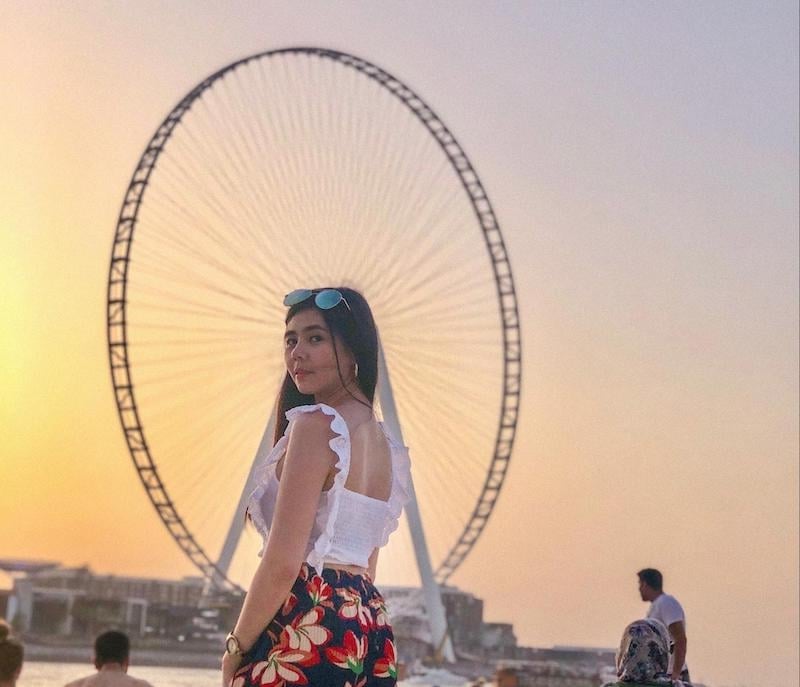 Growing up in a quiet, under-the-radar province in the Philippines, Jewel has dreamed of becoming a flight attendant since she was 16. Though, moving to Dubai to work for their flag carrier was more of a pleasant surprise that her teenage self probably wouldn't believe! "I actually wasn't planning on living abroad; I just tried my luck and applied for a job with Emirates. And since I got accepted, of course, I had to move where the company is based," she shared.
Jewel is quick to admit that she didn't know anything about Dubai before, aside from the usual stuff like it's a desert and it has the Burj Khalifa. But now, after nearly two years in this ever-booming megalopolis, she's grown to love it. "I love how I get a chance to learn about other cultures, while also introducing my own. I soon realised that living abroad actually isn't so bad after all," she said. 
Although, like many newly minted expats, things were definitely not easy at first. For starters, there's the all-too-normal homesickness. "It took me a while to accept that Dubai is now my new home," Jewel confessed. She also stresses the importance of a support system to get you through tough times. "It takes a lot of resilience to live far from your loved ones, and making new friends made all the difference in helping me adapt." Thankfully, this girl is quite the extrovert! In her downtime, she enjoys having brunch with her colleagues and exploring more places around the city.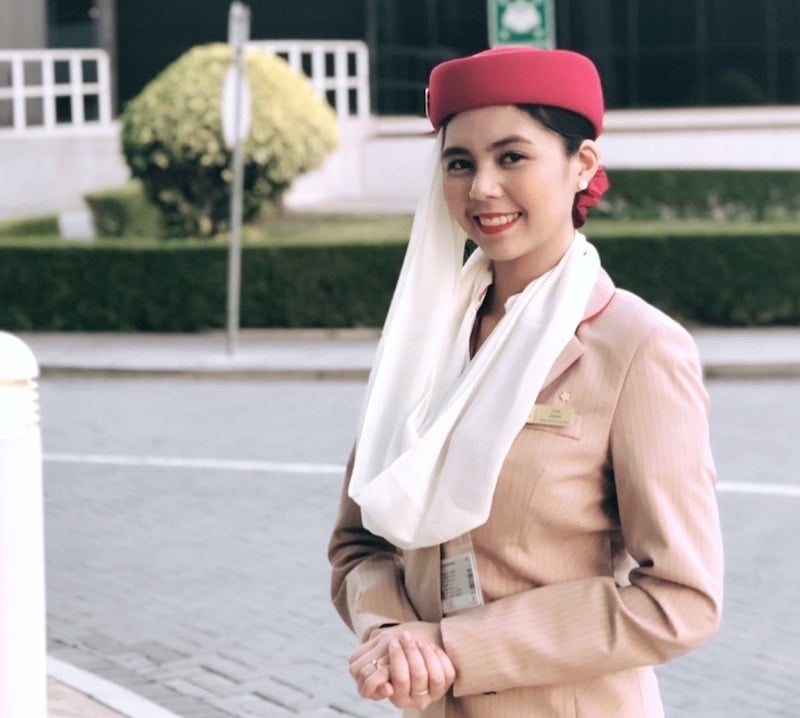 On future career plans:
"Since living abroad wasn't originally part of my plans, I can't name a particular country that I'd rather move to. I never really put that much thought about eventually settling down in a foreign land. So, while I've definitely grown to consider Dubai as my second home, I feel like this isn't where I'll stay forever, you know? 
Don't get me wrong, it's more of the fact that it's not for me, personally. I think of it as an interlude of what comes next, but of course, I'm not planning on leaving anytime soon. I can safely say that I'm happy where I am, and I have a lot to be grateful for." 
On working and travelling amidst a pandemic:
"Back in March, I was feeling really sick and I wanted to go home, but everything came to a halt during the two-week lockdown in Dubai. I was struggling to get up to cook food and wash my clothes, but I had to since I live alone. This went on for a week, and I'm not exactly sure how, but after a week, I eventually got better! This served as a wake-up call for me to eat healthier meals and exercise regularly.
I was also constantly anxious about losing my job overnight because there was so much news about mass lay-offs. Thankfully, a month after, they [the airlines] started giving me flights. At first, I wasn't sure what to feel about flying when there's a pandemic going on around, but I got used to it eventually. Nowadays, I feel like it's just a normal flight — only with people wearing masks, PPE, and adhering to stricter safety protocols."
8. Kanikka – Singapore
Up next is TripZilla's very own Kanikka. In a way, you could say that she has been travelling at quite an early age: born in India, raised in Indonesia, and now based in Singapore as our resident content manager. She made the big move in 2017 to pursue an MBA at the Management Development Institute of Singapore. "Before moving, I actually did a solo trip [to Singapore] — which I rarely do — to scout out some of the unis and course offerings," she recalled.
Back then, Kanikka had just finished her bachelor's degree in interior design. Though, it was easy to see why Singapore was the perfect fit for her! Not only did she like the overall environment and opportunities, but it was also close to home. Speaking of which, she looks forward to visiting Indonesia again soon, hopefully when the lockdown eases. "I used to get 'Indonesia-sick' a lot at first, but I think I've gotten used to it now," she said. (And yes, that's her own unique term for homesickness!) She credits IndoMie instant noodles and Sambal sauce as her constant reminders of home. "They're every Indonesian's staple food; just give us this and we're happy!"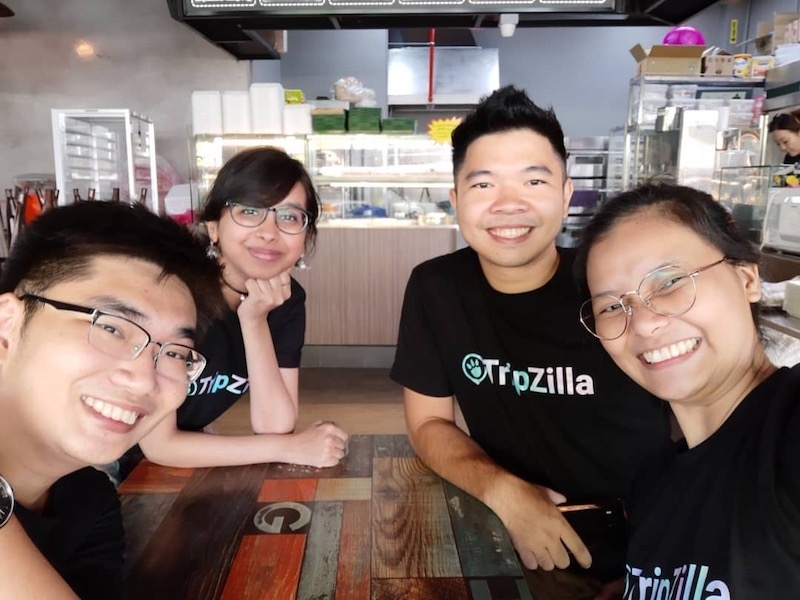 Like many who are currently living abroad during the pandemic, Kanikka admits she constantly worries about her family. "I call my parents every day to check on and comfort them — and sometimes, give a little 'tough love' to help take their minds off what's unsettling them," she shared. On a lighter note, she also started some new (and good) habits over circuit breaker; from yoga and meditating to cooking and reading more. After all, a healthy mind equals a healthy body!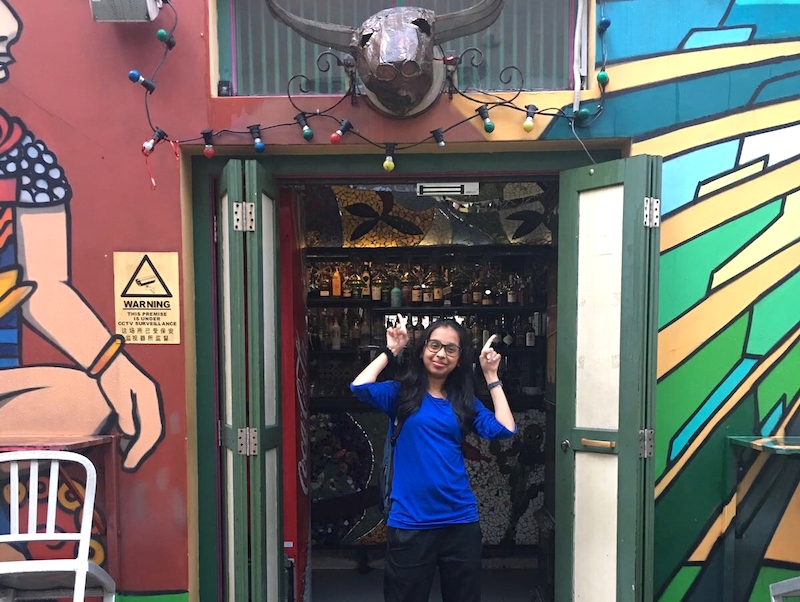 On the things she misses and doesn't miss about home:
"I miss the food, especially since I have yet to find good Indonesian food for cheap here in Singapore! For sure, I miss my family and friends a lot, so we keep in touch. I also miss driving, since I don't have a license in Singapore. Driving in Indonesia can be scary sometimes, but I'm happy whenever I'm behind the wheel! And finally, I miss the cost of living because everything's über-expensive here and I now know better than to convert my spending to Indonesian rupiah.
But I'd also like to share a few things I don't miss about home, or rather — what I love about Singapore! First of all, there's not much traffic here, unlike in my hometown that is Jakarta. I also enjoy the freedom I get to explore the city and try different things. Lastly, I love how travelling anywhere via Singapore public transport is both easy and safe, which I can't really say the same for Indonesia."
On celebrating her birthday during a pandemic:
"I think my most memorable moment during this period would be my birthday. It's not the first birthday I had away from home, but it felt different because I couldn't go out and indulge in cake, since all the stores were closed during that time (*insert sad face*). Nonetheless, I was happy thanks to many greetings, video calls with my friends and family back in Jakarta, and gifts I got from my friends here. I think it was a much-needed boost during this time!" 
9. YY – Coventry, England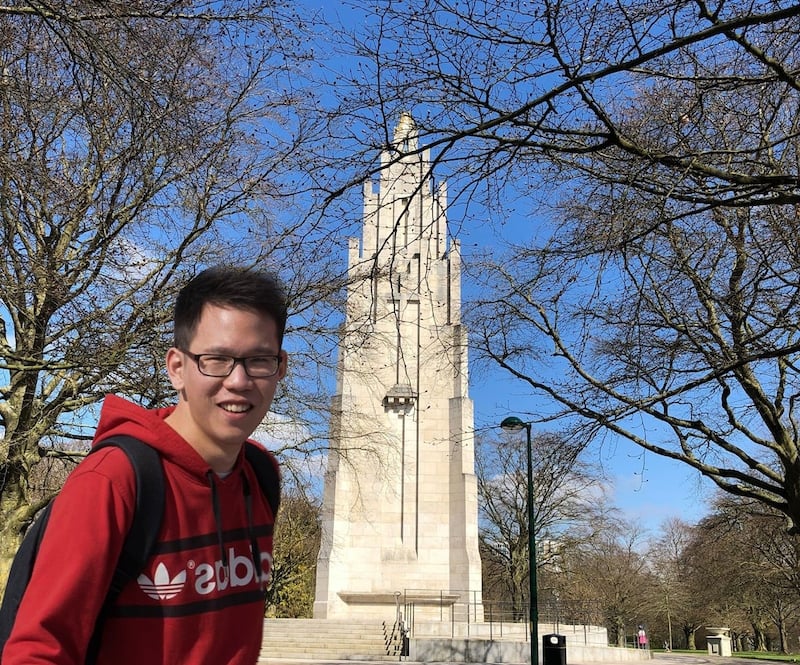 YY initially went to the United Kingdom for university, before eventually deciding to stay and begin his career as a software engineer. As of writing, he has been living abroad for seven years! "For me, the main draw was the opportunity to learn and experience a different cultural environment at work," he said. Among all the Asian expats and international students on this list, it's definitely YY who has been away the longest. 
That said, does he still get homesick or does it go away after nearly a decade? "I still do occasionally, but I wouldn't say it's severe now," YY answered. Though, one thing that he always misses about Malaysia is the food — specifically, home cooked food! He shared how he tried following some recipes online, but it's just not the same. Another foodie-related thing he misses is going out for late-night suppers. "Here, most eateries close by 9pm!" (Yep, we feel ya). 
YY also recounted a favourite moment from his uni days that truly reminded him of home. "We would have an annual intercampus Malaysian Games event in Nottingham, where Malaysian students from far and wide would gather for a few days," he said. There, he was able to see his high school friends again, but in a different country. And as for his advice for those planning to study and work abroad? YY sums it up to four short points: Look after yourself, keep in touch with friends and family, get to know more people around you, and don't be afraid to make mistakes!
On the 'old normal' life in England:
"Most people here, including myself, were looking forward to warmer weather in the spring. Even so, people gathered in pubs, parks, and at times beaches. There, they'd catch up with friends and family — essentially, enjoying a relatively normal social life. I would normally hang out with my friends in the evening or during weekends for drinks, meals, or even some exercise." 
On the first few days of the outbreak:
"It was a big change in everyone's daily life. Many businesses were forced to close temporarily, dine-ins weren't allowed, pubs and cinemas were closed, and so on. Everyone was asked to stay and work from home if possible. During the lockdown, I needed to plan my journey well, trying to avoid crowds and stay out as little as possible.
The situation in the UK didn't look good in the beginning, so many people were deeply worried. Online grocery deliveries were fully booked for weeks, panic buying also occurred. Some of the essential and consumable items were in severe shortage. On my first trip to the supermarket during the lockdown, I was surprised to see so many empty shelves. Never in my time in the U.K. have I experienced this — absolutely shocking!"
10. Stephanie – Melbourne, Australia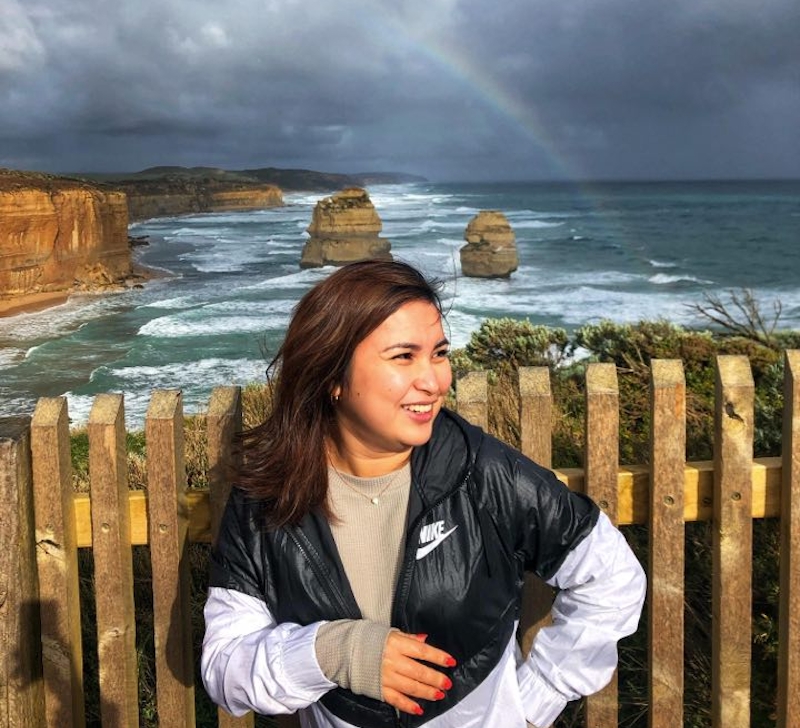 Like most expats, Stephanie was looking for a change that would further both her professional and personal growth. Before moving to Melbourne, she spent five years in Metro Manila as a marketing communications professional. So, why leave it all behind? Well, love — love definitely had something to do with it. "My boyfriend (and now fiancé), Ian, got offered a job and asked me to come with him through a partner visa," she shared. Now, before you cynics start rolling your eyes, stick with us here; there's way more to the story! 
"Even if I didn't really plan on coming here,  I already knew I wanted a shift in my life," Stephanie said. Before the big move, she already had that all-too-familiar feeling that her current job wasn't what she wanted anymore. "Before I left, everyone kept telling me how insane my next move is," she recalled. Her hesitation stemmed from the fact that another year earlier, she was at such an unhappy state (both personally and professionally). 
But as a self-confessed headstrong type, Stephanie went ahead with the decision to fully step out of her shell. "I just had to find out what's waiting for me here, to know how far I'll go," she said, in reference to Moana, her fave Disney princess. 
For her, there was no guarantee that she wouldn't fail if she stayed, so why not fail the 'Aussie way' for a change? Well, it definitely paid off. Stephanie is currently a project coordinator for an Aussie supermarket and retail chain — and on a permanent contract, at that! "You know how big of a deal that is for an Asian like me who had only been here for a month?" she gushed. Yep, quite a big deal, if you'd ask us.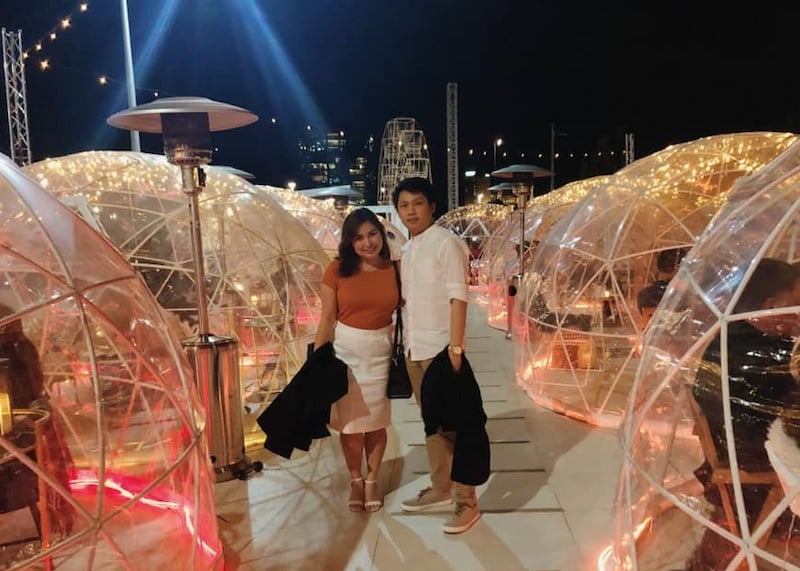 On pre-pandemic life and major plans:
"The streets of Melbourne were always buzzing with music from street performers, the chatter of passers-by, and bells from trams around the city. You can also smell the freshly ground beans from the cafés, and see people lining up at trendy restaurants! On weekends, Ian and I shop for food in the market and grocery. Then we walk around the city to check out bookshops, makeup boutiques, gaming stores, and such. We also eat out every Sunday after mass, which was kind of our date after a week of hard work! 
It's sad that we can't do these things for now, since it's risky and dangerous. But back then, I was still hopeful that this whole thing would be over in a couple of months. Also, I was still looking forward to coming home and getting on with our church wedding."
On her most memorable Aussie moment yet:
"Last March, before COVID-19 was declared a pandemic, Ian and I went to a park in Sydney to celebrate my birthday. He proposed to me there, and it was the sweetest thing ever! And yes, this was our last interstate travel right before the entire state of Victoria went to Stage 3 lockdown. But yeah, for now, our plans for a church wedding are on hold."
11. Mariz – Bangkok, Thailand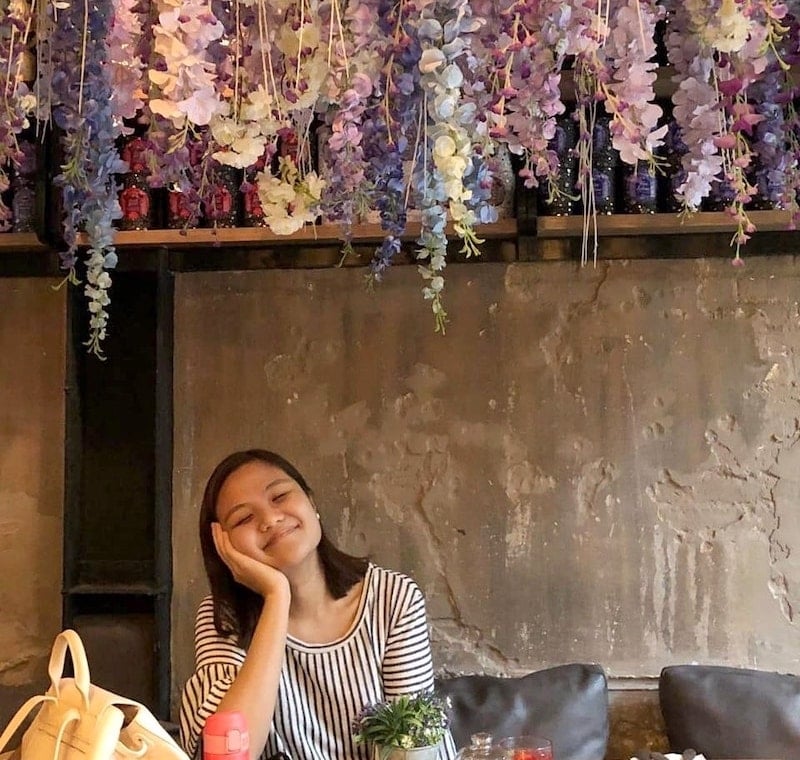 Having moved to Bangkok a few weeks before the start of lockdown, Mariz is as newly minted as it gets. She's quick to admit that she's never been to Thailand prior to moving, though she has always found it to be an interesting, would-be travel destination. Also, due to the timing of her arrival, she has yet to fully explore the city. "Before this happened, I was more focused on moving in, trying out local food, looking at condo units, and familiarising myself with nearby places," she said. 
So, what was it like living abroad and alone for the first time, with a virus at large? Well, for a self-confessed introvert like Mariz, working from home was definitely not something she's opposed to. "My office planned things well, so I was able to focus on settling down because I moved into a new area on the weekend before lockdown," she added. A few weeks later, however, the paranoia from the pandemic mixed with being in a completely unfamiliar land set in. 
For Mariz, homesickness comes in waves. So far, her coping strategy includes reading books, watching Netflix, and of course, video calling with family and friends back home. "I'm also lucky to have friends and colleagues here who actively reach out, make sure I'm okay, and act as my support system," she shared. Mariz celebrated her birthday two months after the lockdown was lifted. Though, at first, she was mildly dreading it, since it was her first one away from home. Fortunately, her friends from both the Philippines and Thailand came through! "It was great, I had really fun celebrations that went on for three days, both virtual and in-person," she recalled.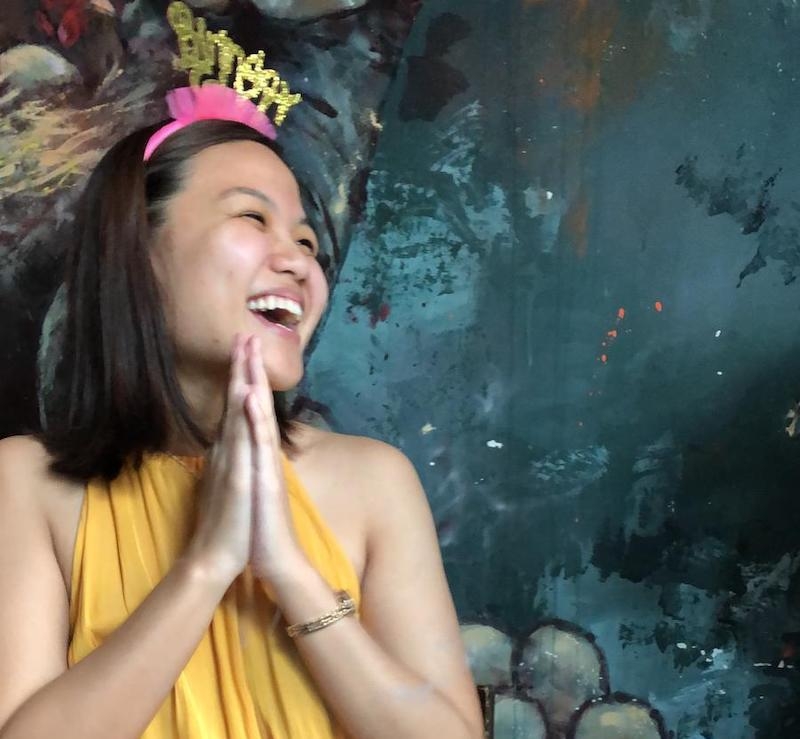 On a random job search that turned into more:
"A few months ago, back when I was still in Manila, I was job-hunting online. That's when I came across this opening for a legal compliance role at a global company. And so, here I am now! But yes, it was a random job search out of curiosity that started this whole thing. 
The opportunity was really unexpected, and I never thought I would end up living abroad for work! But when it was presented to me, I knew I had to take it for both my professional and personal growth. After all, the job is a significantly different role compared to what I was doing before, and it's in an entirely new industry." 
On the familiar and the unfamiliar:
"I'm sure a lot of people have said this already, but Bangkok really is a lot like Metro Manila. There's the cityscape, for one, so in terms of environment, I wasn't really culture-shocked. I liked the bit of familiarity! Oh, and also, the traffic and rush hours here are so similar… though I wouldn't say I like it. 
Like most expats, I miss being able to communicate easily and without any language barrier. Aside from my friends and family, I super miss the food at home. Sure, Thai food is extremely good, but Filipino food is still something else. I especially miss lechon kawali, tapsilog, and corned beef. Sadly, a can of the latter costs nearly ₱500 over here! That pretty much surprised me when I found out."
Also read: 18 Career Paths That Will Open You Up to Travel Opportunities
Do you have friends and/or family currently living abroad in these uncertain times as well? Alternatively, do you have plans to study or work abroad — hopefully when the pandemic is long gone? Either way, we'd love to hear more about it! Go on and share your thoughts in the comments.