Ah, Greece. Whenever we think of visiting this beautiful country, the same three places come to mind: Athens, Santorini and Mykonos. How many times have we heard all our friends wax lyrical about Santorini's beautiful white buildings, Mykonos' iconic windmills, and Athens' magnificent ruins? (*Sighs dreamily.*) So, here's a 10-day Greece itinerary for you to witness the magic of these three places! 
Days 1-3: Athens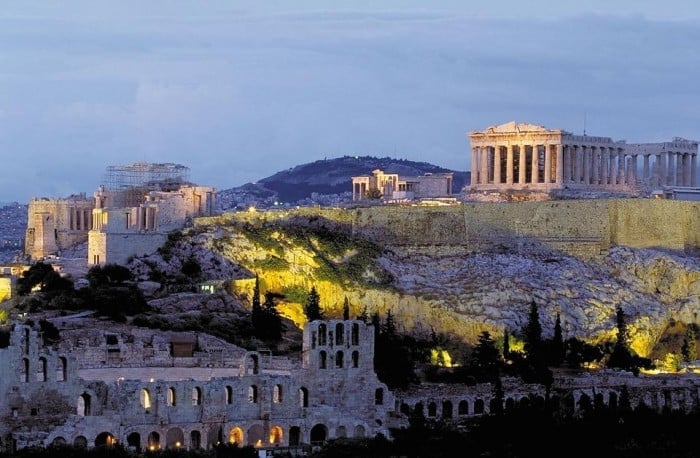 IT's only right that your Greece itinerary starts with a visit to its capital: Athens. Overflowing with Greek history and culture, there are countless things for you to see, do, and experience!
Start at Syntagma Square, followed by an exploration of nearby ruins such as the Temple of the Olympian Zeus, the Hadrian Arch and the Acropolis Archaelogical site. The Panathenaic Stadium is definitely worth a visit as well – history was made here when the first Olympics Games of the modern era was held in this stadium in 1896, so make sure you grab the opportunity to witness it in its full glory!
Soak up the ancient Greek culture at Plaka and Agora. Take a leisurely stroll around Plaka, the oldest and most traditional neighbourhood in Greece. To get a taste of true blue Athenian life, Agora is the best place to be — not only was it a busy marketplace back during its time, but it also served as the centre of Athenian politics.
Of course, what's travel without a little retail therapy? Shop till you drop at Ermou Street located directly opposite the Acropolis! The shopping street houses big international brands such as H&M and Zara, as well as small locally-owned shops. Ermou Street is located near many major tourist attractions, and is thus a great place to take a quick bite and catch your breath in between sightseeing!
Days 4-6: Santorini
Obviously, everyone has heard of Santorini. How many times have we seen pictures of its landscape pop up on our newsfeed? Gorgeous is an understatement!
While most of us know about its iconic white buildings and blue domes, did you know that the island is home to black and red beaches as well? Brown sand beaches just don't cut it for the Greeks; spending a lazy afternoon digging your toes into the warm black or red sand is where it's at.
Enjoy spectacular aerial views of the beaches from any of the cliffside towns. One of the best ways to appreciate the beauty of these beaches would through a romantic candlelight dinner amidst the sunset. Definitely something worth adding to your Greece itinerary!
Make sure you take some time to explore Fira Town. The town is full of lovely cafes, restaurants and museums; one of the best things to do would simply be getting lost along the meandering roads that weave along with houses. Put on your most comfortable shoes; there are a lot of steps. But hey, the view will be more than worth it.
Watching Santorini's famed sunset is high up on many travel bucket lists, and we recommend heading over to Oia Village for the best vantage point. Make sure you go early to stake out the best spot!
Oia Village is also home to about 70 chapels scattered all around the island, take them all in on a walking tour. The best way to explore any foreign country is on foot, and Santorini is no exception! ATVs are popular with many travellers as well.
Days 7-9: Mykonos
Ah, Mykonos, home to strikingly beautiful white homes, churches and windmills. This island offers fantastic nightlife, especially for the night owls. In the day, don't pass up the opportunity to lose yourself amidst the maze of whitewashed roads!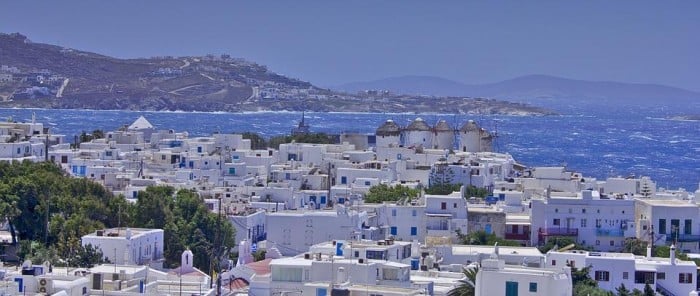 Enjoy seeing both the Paraportiani & St Nikolaos churches before trawling the streets nearby. Grab lots of Greek souvenirs for your family and friends back home from the small shops that litter these streets. They will thank you later!
Wind down after a day of sightseeing by visiting Little Venice, where you can sip a cocktail whilst feasting your eyes on drop-dead gorgeous views. Take IG-worthy shots at the nearby White Windmills, one of the island's most iconic landmarks.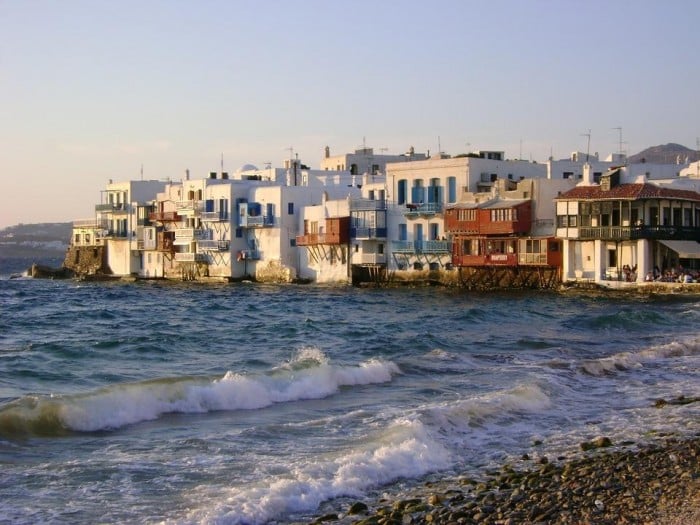 Just look at that view! Take it from us – you're going to have such a hard time leaving this beautiful island.
Also read: 7 Picture-Perfect Airbnbs in Mykonos, Greece
Day 10: Back to Athens
Take this chance to see what you might have missed during your first three days in Greece! After all, you can never spend too much time in the beautiful, beautiful Athens.
Also read: Greece Reopens With Tax Cuts for Cheaper Summer Holidays
Be sure to see everything that these three quintessential places have to offer! This Greece itinerary should help you do just that and more. 
Perhaps it's true when they say how we sometimes leave a part of our hearts behind in countries all over the world. So, be warned: Greece will surely find a way to steal your heart. Enjoy!
---
Brought to you by EU Holidays.