Contributed by hANnaeYTHING
Inspired by the book and movie Eat Pray Love, me and my best friend Coy booked a ticket to experience the Balinese culture. Our usual travel agenda is to recharge, drink coffee and beer, whichever comes first, people watch, culture immersion, explore food and just catch up because she is based in Davao while I am based in Cebu. With the help of a good friend, AJ Quiambao, we were able to come up with an Eat Pray Drink itinerary for 5 days and 4 nights.
Also read: Bali Uncovered: Exciting Fun for All Kinds of Travellers
Day 1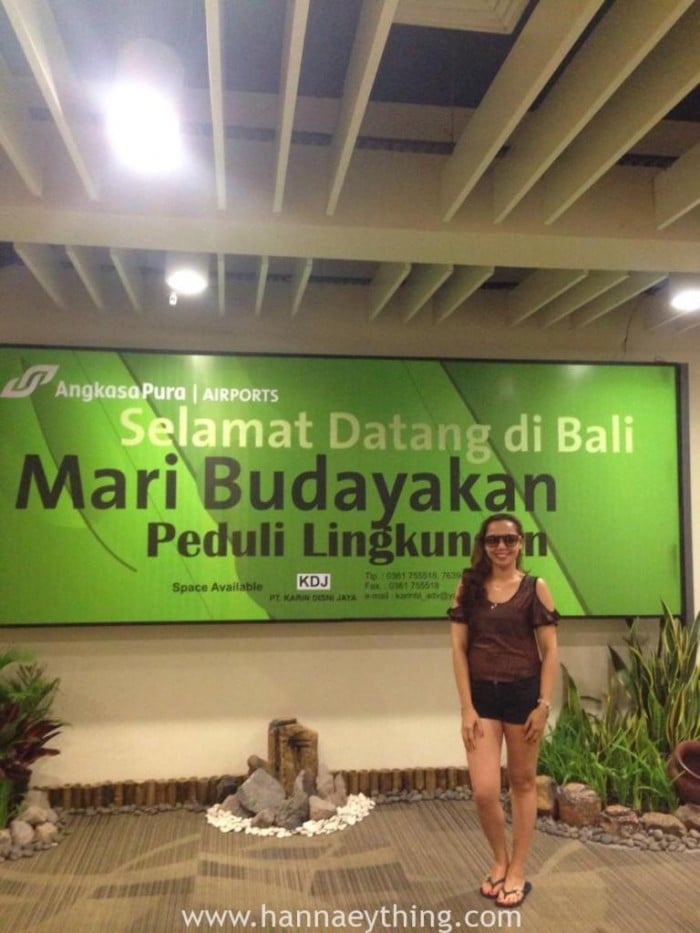 Touchdown Bali.
We arrived very early in Ngurah Rai International Airport, also known as Denpasar International Airport, from Manila via Cebu PacificAir. It is a 4-hour flight. We took a cab going to our hotel and slept until around 2 in the afternoon. Woke up energised, our first afternoon was spent walking around the vicinity of our hotel which is just a 10-minute walk to Legian's shopping area and restaurants, and is a 15-minute walk away from Kuta Beach. It is also just within 5 miles away from the airport. It is truly convenient.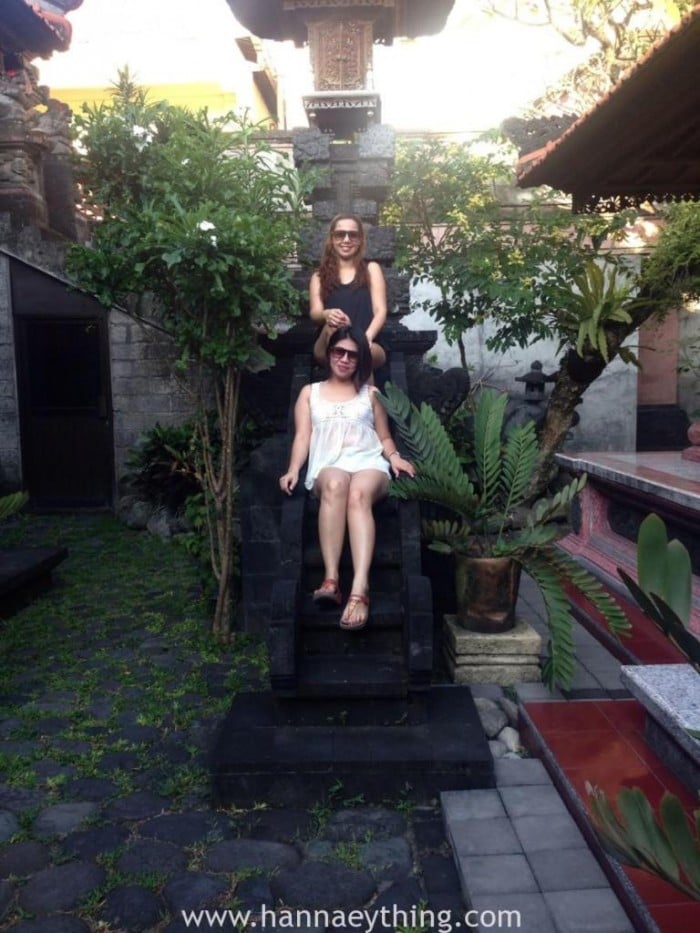 Balinese vibe within the hotel vicinity.
Temples around the city. Love the structures and temples that surround the city.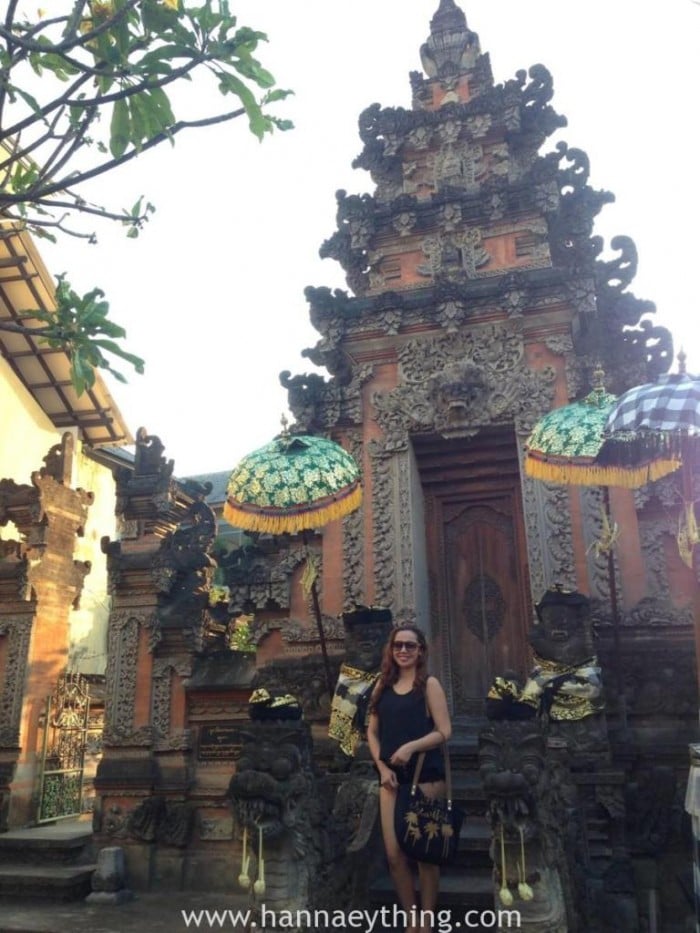 We went into a rash guard and slippers shopping spree on our first day. We were so overwhelmed by the big discounts the stores offer, ranging from 50%-70% off on brands like Billabong, Quicksilver, Rip Curl, Roxy, Volcom and more.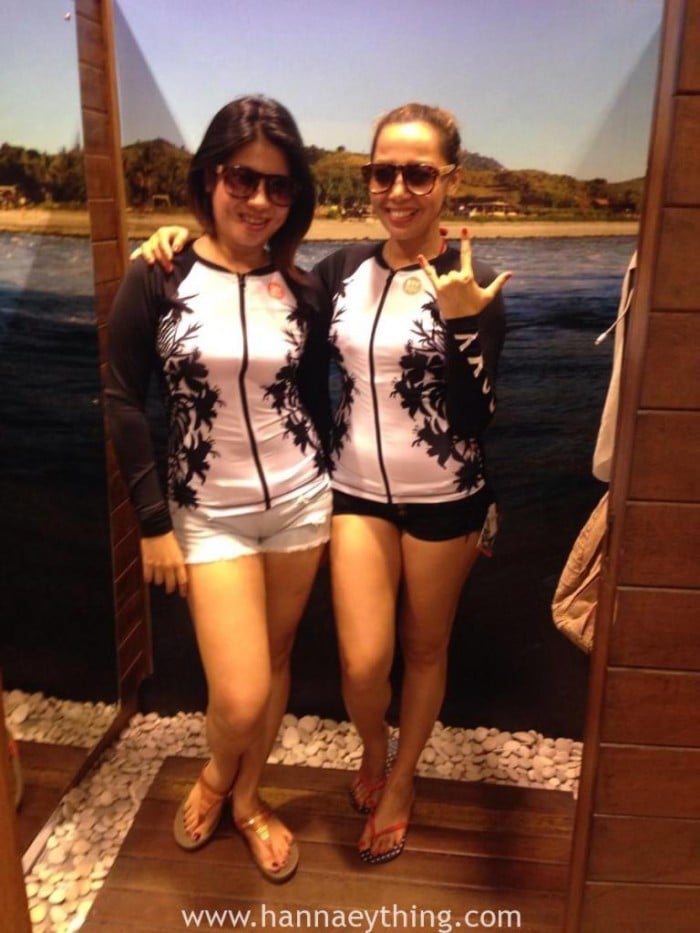 Bought identical rash guards as a keepsake for this wonderful Bali-cation and became my instant favourite rash guard. Even the store fitting room has a Balinese vibe!
Beachwalk Mall is directly in front of Kuta Beach, the surfers paradise. It is a mall with a mix of shops, restaurants and this strip is filled with luxury and boutique hotels as well. There are two Starbucks coffee shops here, one located at the 2nd level and the other one is located directly infront of Kuta Beach. And yes, I bought Bali City Mug as I am collecting it!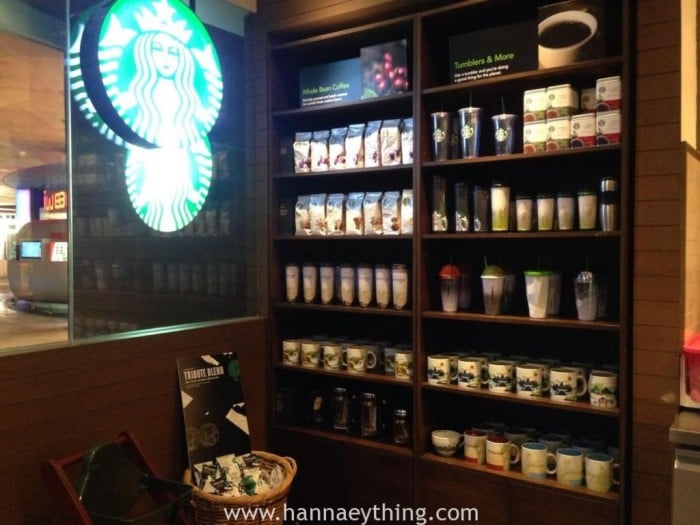 Bali City Mug shopping!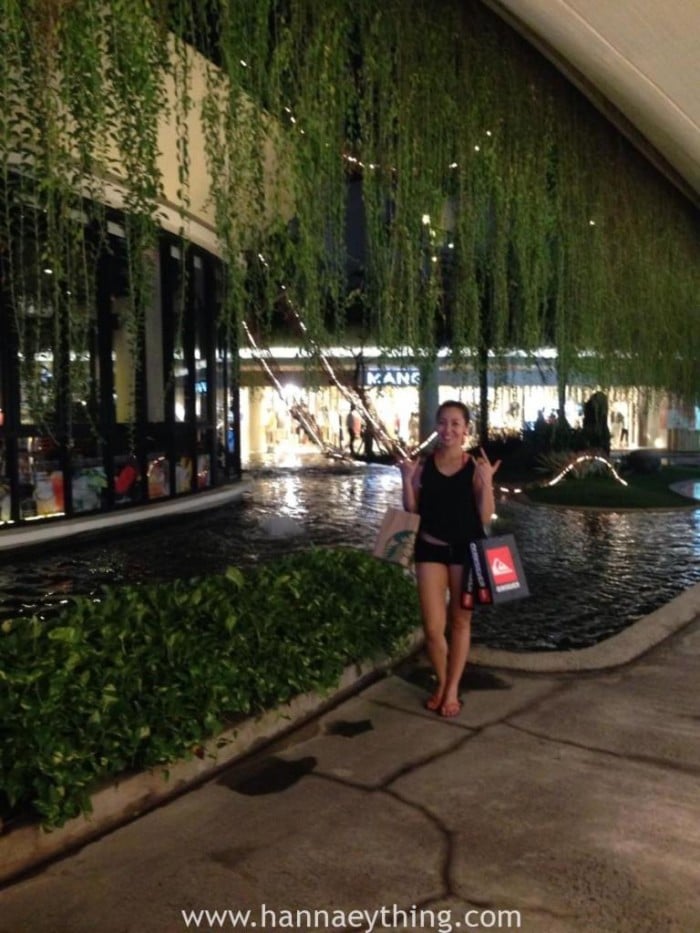 Beachwalk Mall has a beautiful facade which made the mall pleasing to the eyes of the tourists. At night, there are bands playing at the al fresco part of the mall as well as other activities.
Our first dinner was at the the very famous Bali restaurant, Made's Warung. Tried out Nasi Goreng which is a well-recommended dish when in Bali.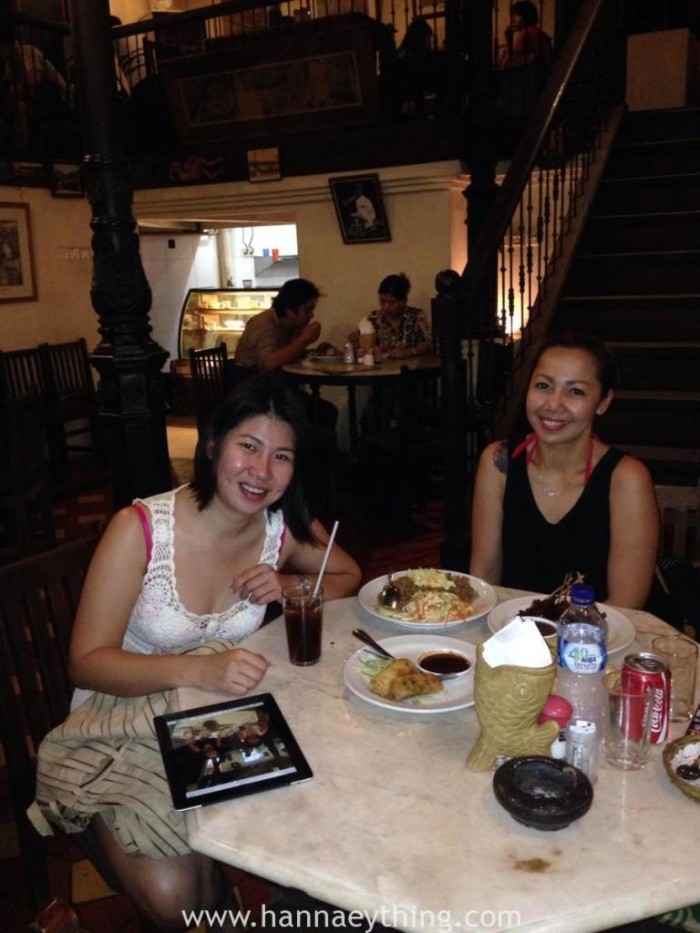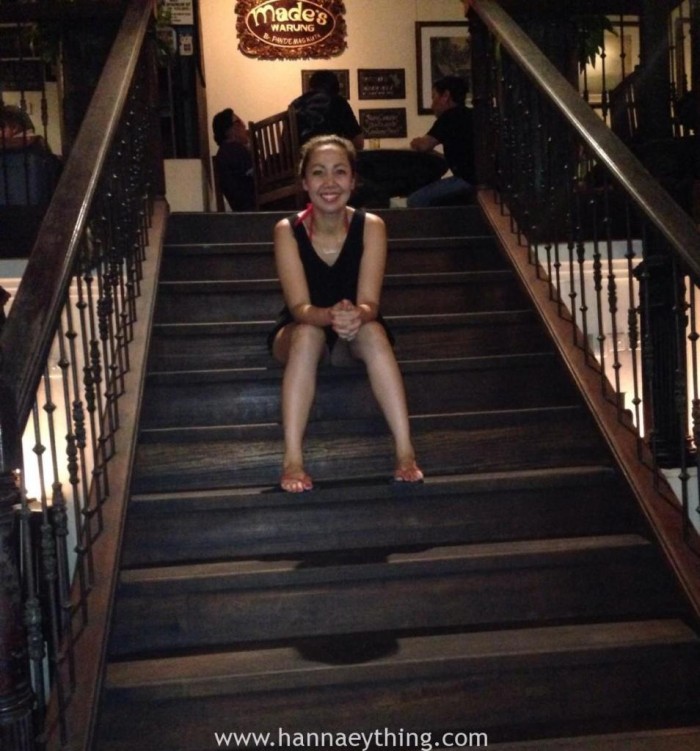 Bali is so rich in culture that even their restaurants have a Balinese vibe. Everything here is just authentic and the people are very warm to the tourists.
After an authentic Balinese dinner, we wanted to try a Balinese night out at Hard Rock Cafe Bali which is just along Beachwalk Mall. They have a live band and anyone can dance in the dance floor. A very laid back city, people who go out at night wear casual or beach clothes.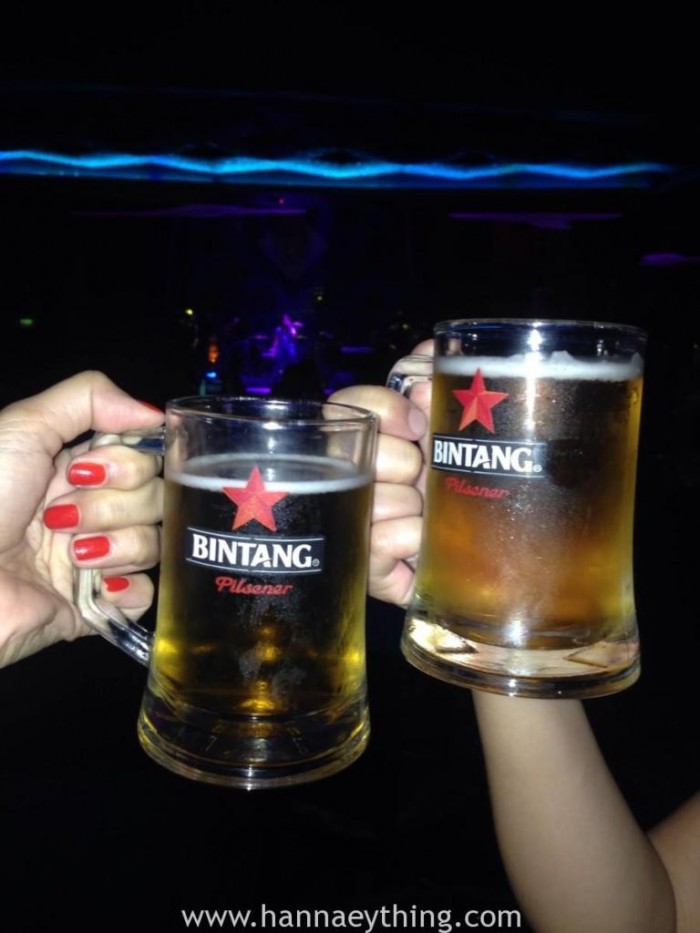 The famous beer in Indonesia, Bintang.
Day 2
Woke up late (again) and fortunately, the free meal in the hotel is not limited to breakfast, you can avail it anytime of the day even dinner! They have Nasi Goreng for breakfast too!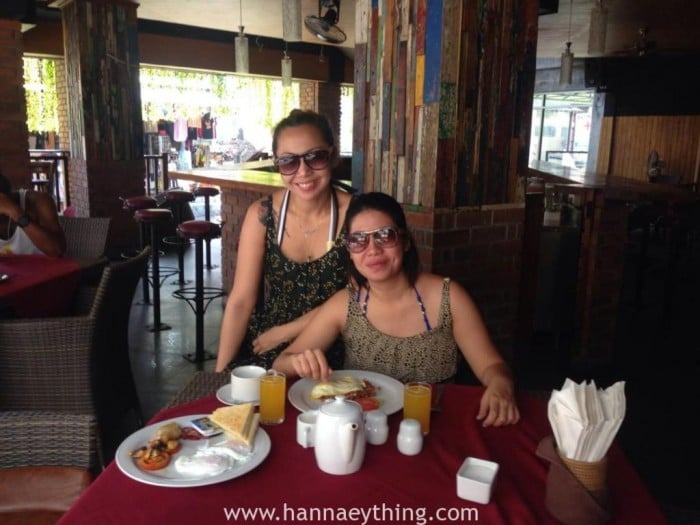 Hotel restaurant.
We spent day 2 beach bumming at Kuta Beach.
Also read: 7 Secret Beaches in Bali that are Way Better than Kuta Beach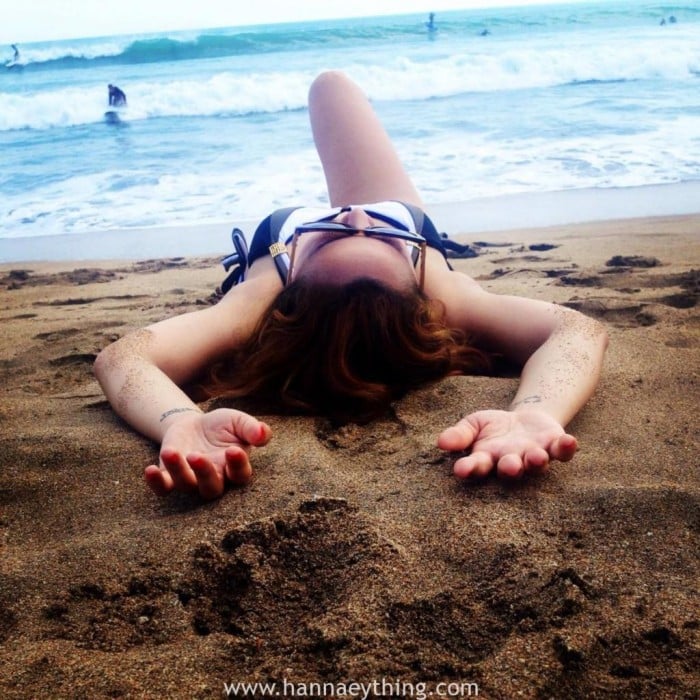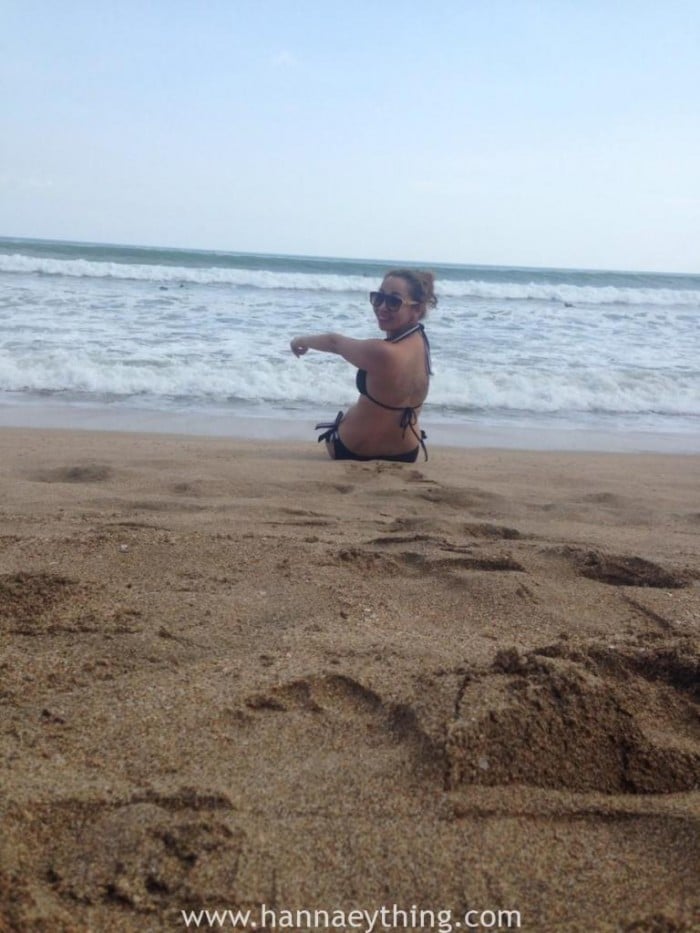 Look at the waves and the surfers!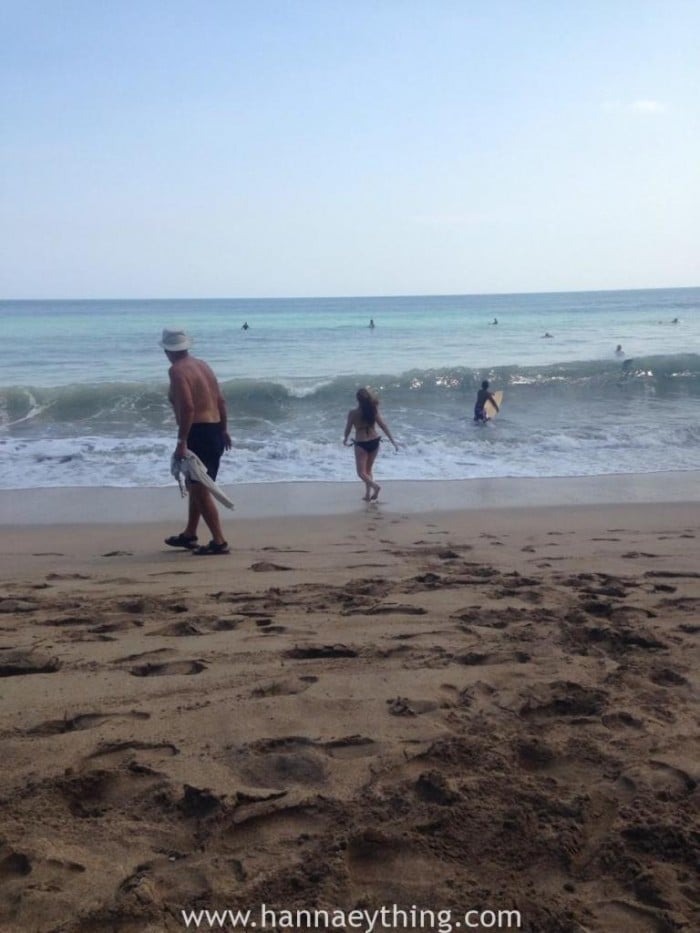 Bali is truly a surfer's paradise!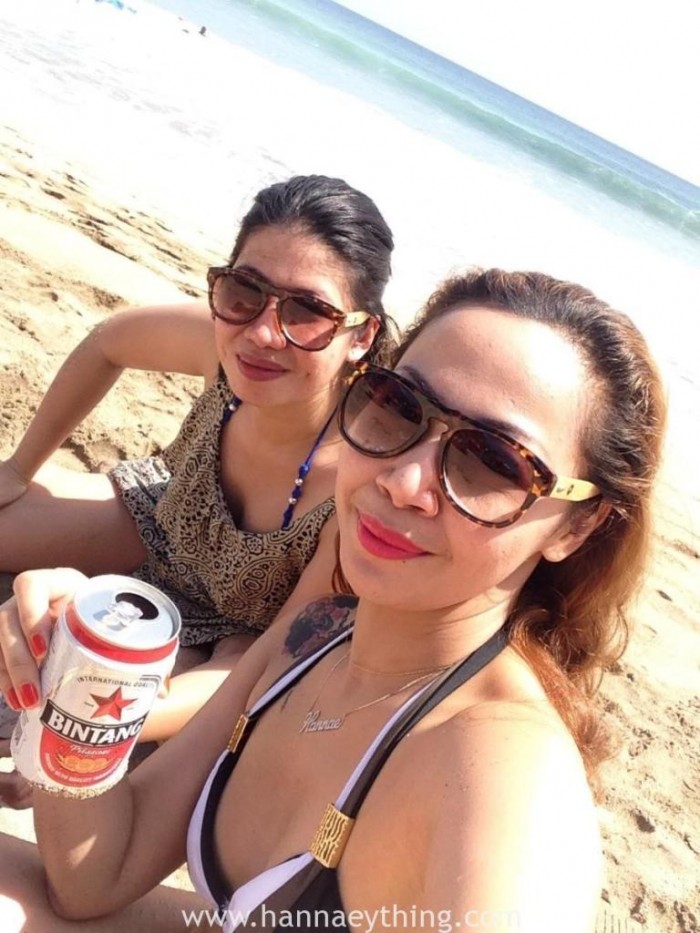 Day 3
We planned to relax at the beach, try surfing lessons and catch the Balinese sunset today.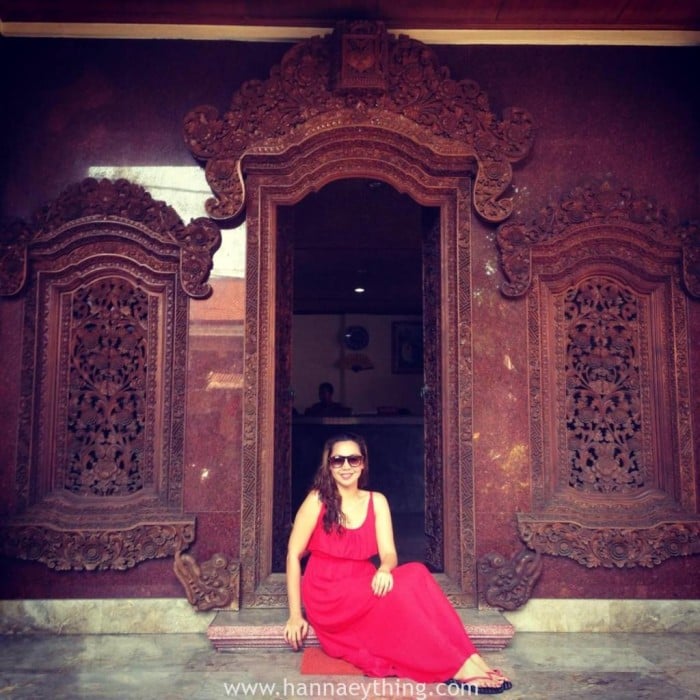 Si Doi Hotel Legian Bali entrance.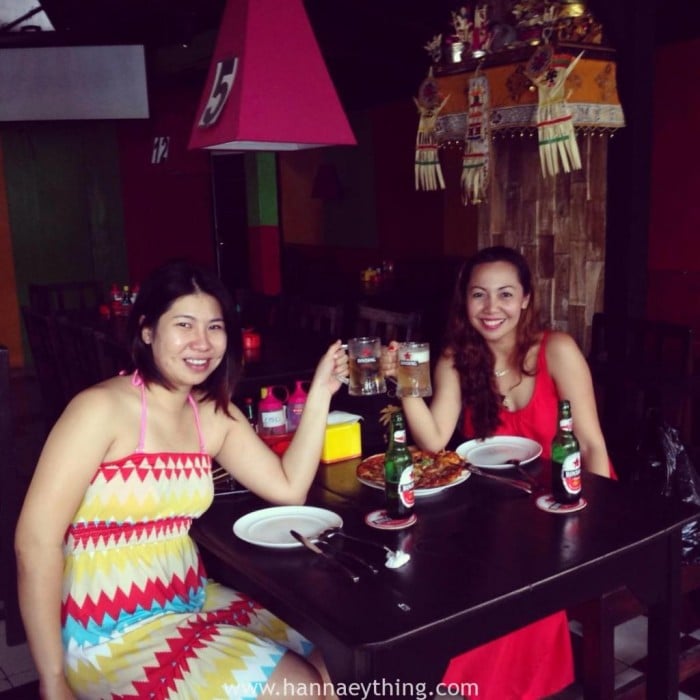 Pizza and beer for lunchie.
Such a laid back island where tourists and locals alike start to drink beer even in the morning. Try to immerse with the tourists (mostly Australian surfers) and try out this place where they hang out. It turned out to be the best pizza I ever tasted.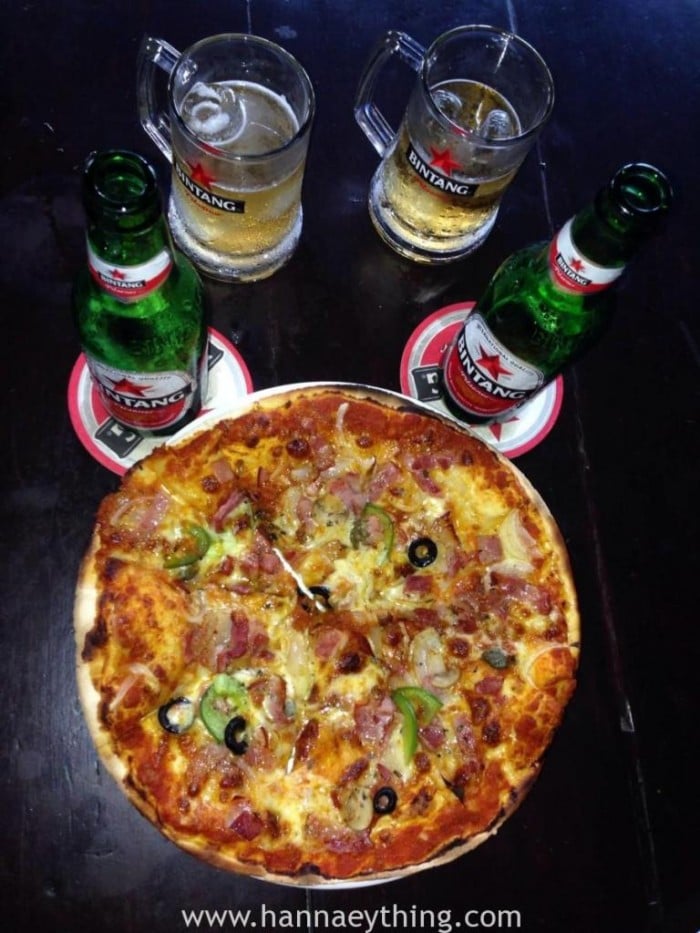 My bestfriend took the Surfing Lessons and had so much fun (falling off the surf board!). LOL!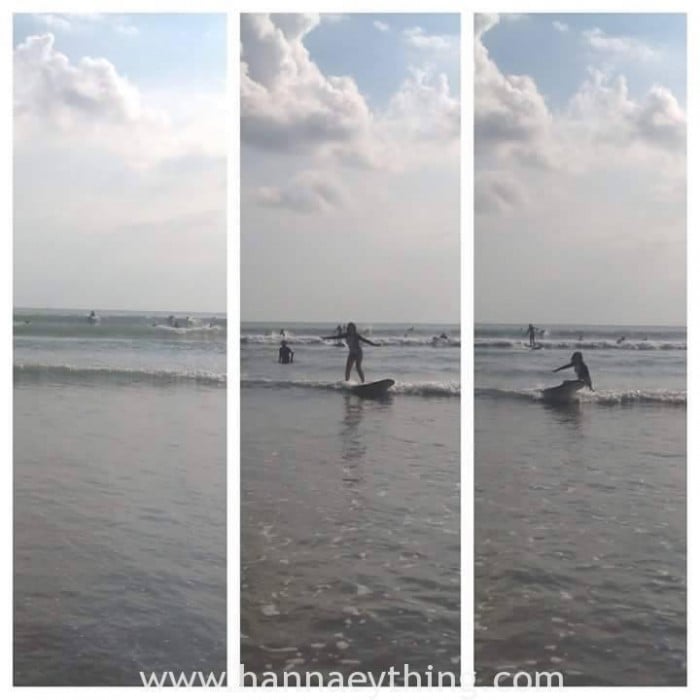 Surfing Lessons in Bali!
Relaxing at the beach while waiting for the sunset.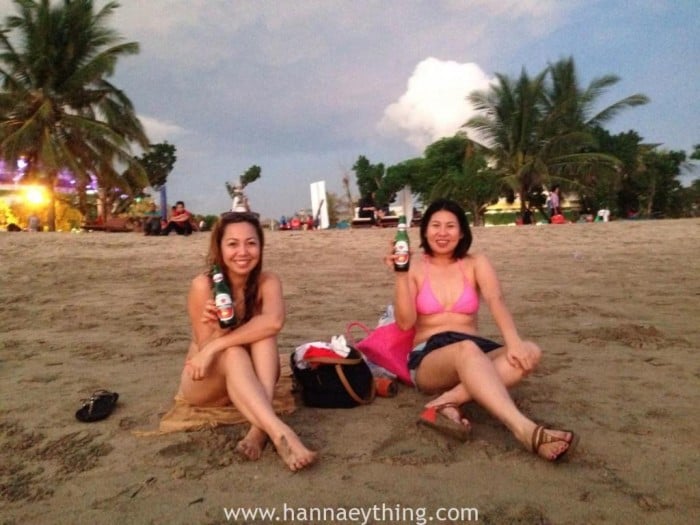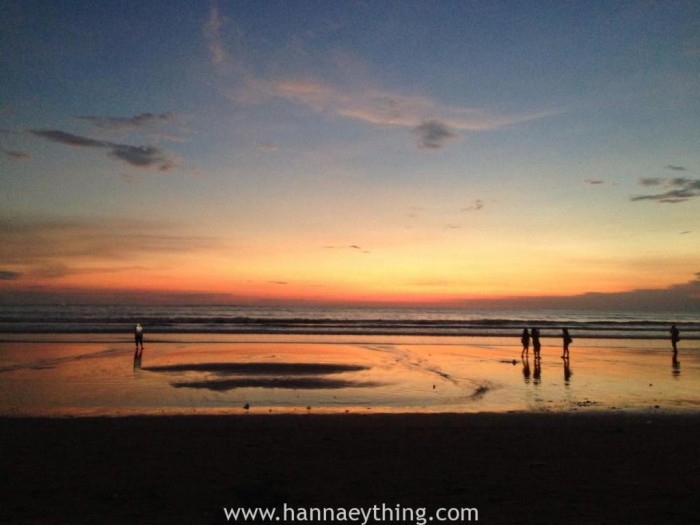 Balinese sunset. Simply beautiful!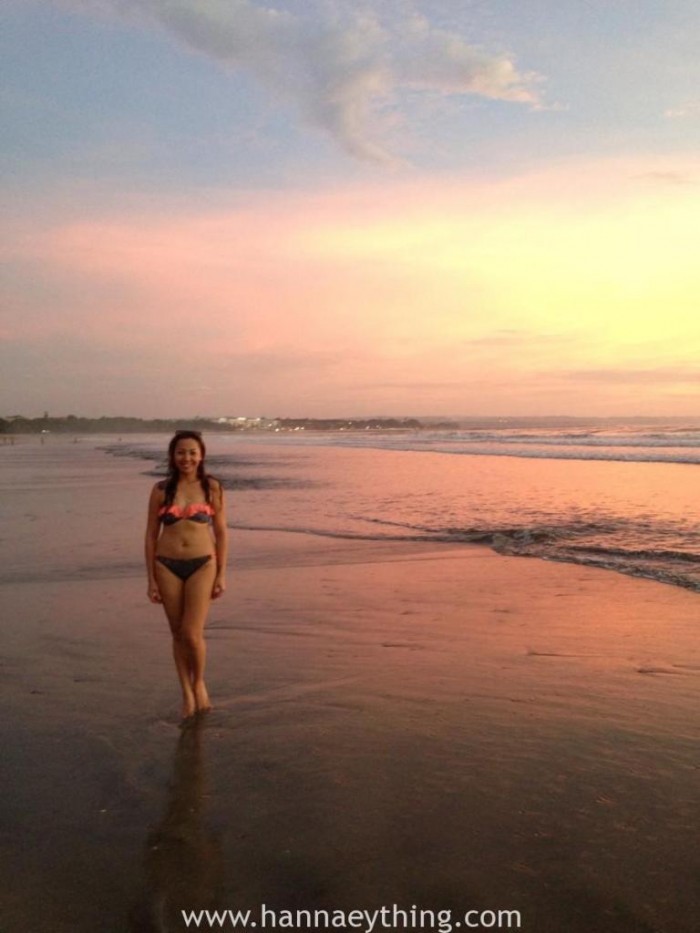 Playing with the waves while enjoying the magnificent Balinese sunset.
We continued our relaxation at the hotel pool where night swimming is allowed even until the wee hours of the morning.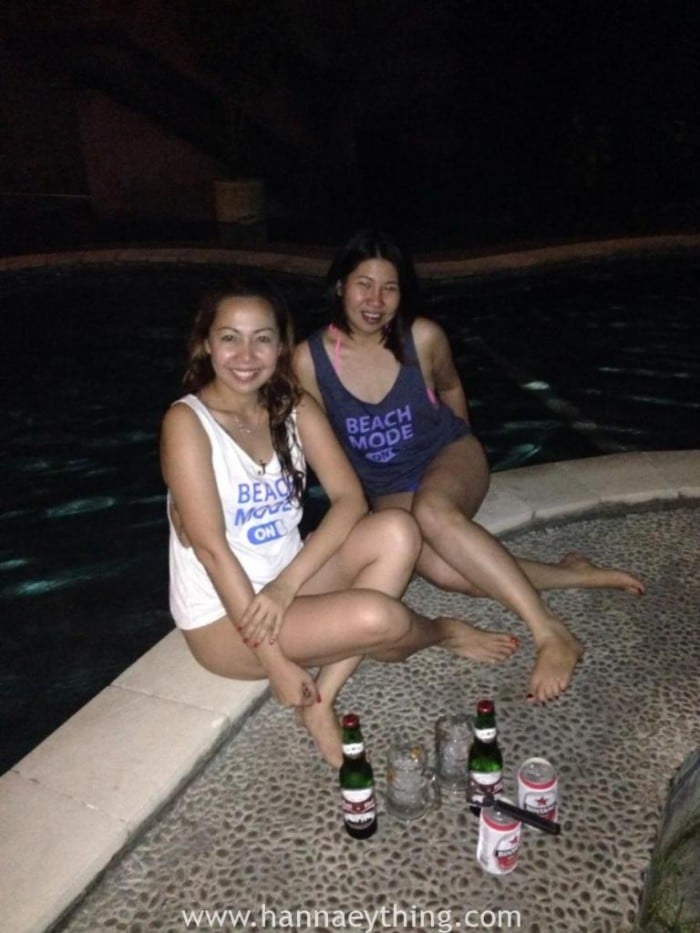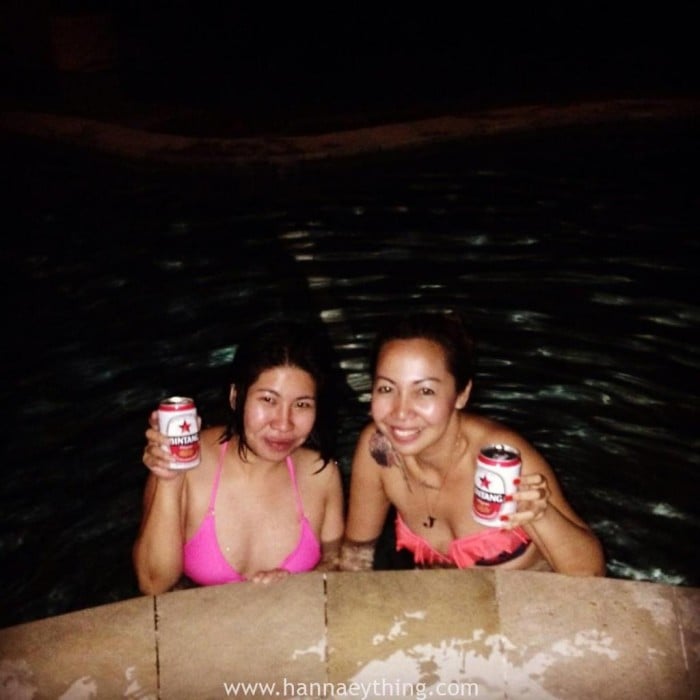 Day 4
For the past few days while we were walking around at the vicinity of our hotel, we were canvassing for the most affordable day tour in Bali. We were able to negotiate and rent a car with a driver who will take us around Bali from 8am to 8pm.
First stop: A Balinese theatrical play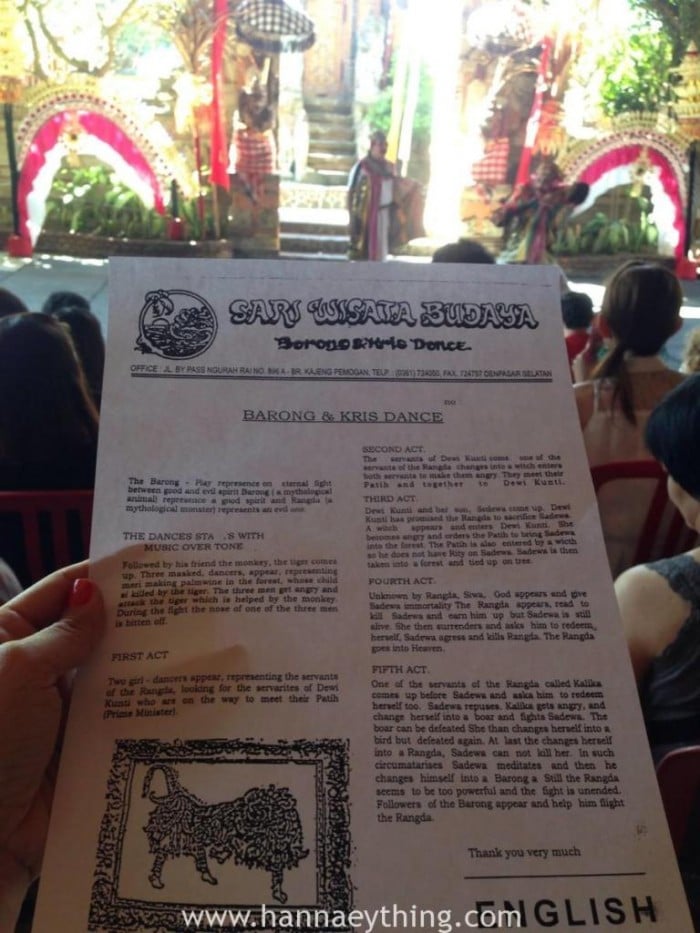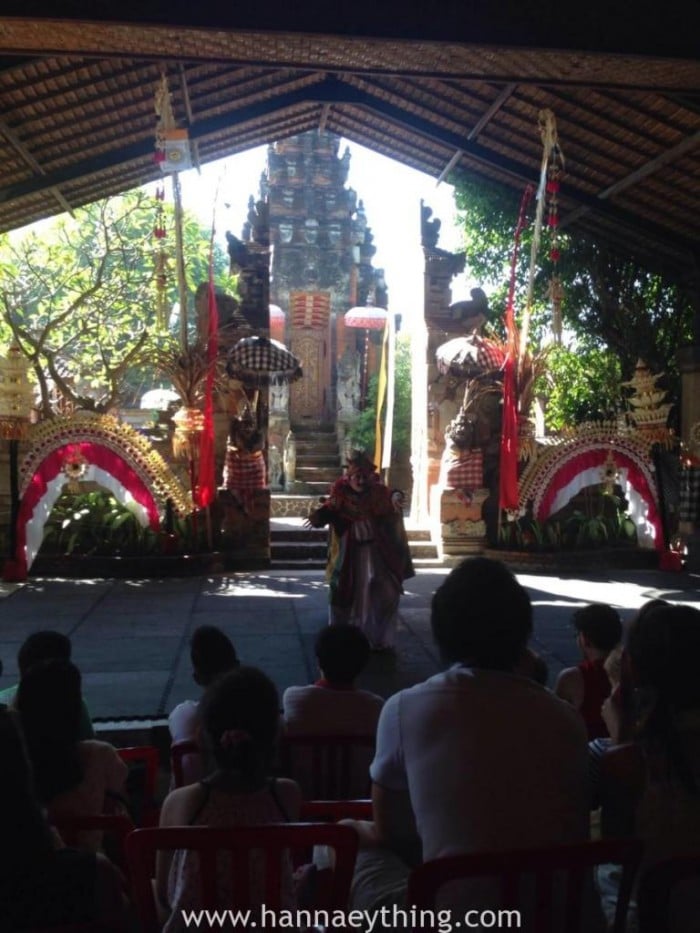 Second stop: Ketut Liyer's Clinic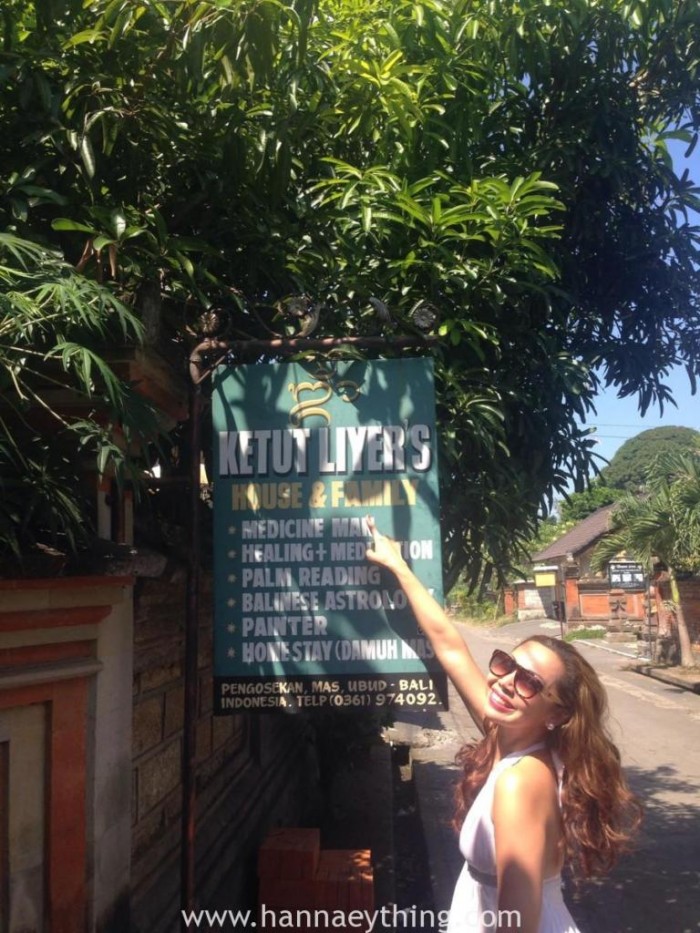 The famous Ketut was featured in the movie and book, Eat Pray Love. The line was really long. People there say that it is like that everyday. The place is filled with tourists who are as curious as I am. I waited for around 2 hours to be accommodated but Ketut will really take time to talk to you, give you sound advises and divulge your future.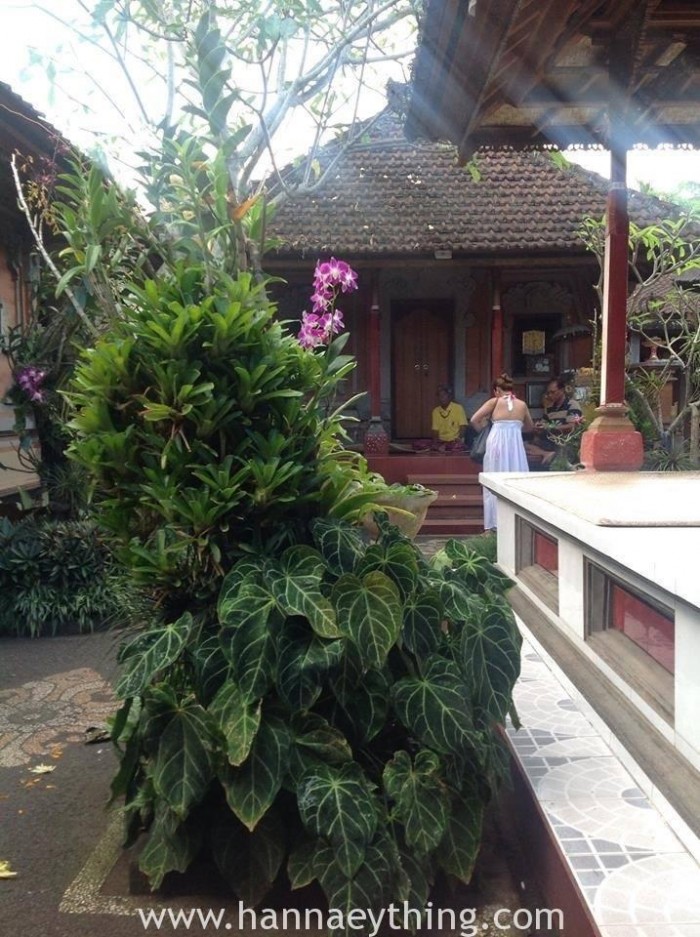 You need to pay at the man before you get to talk with Ketut. It is around ₱2,500 for a session with Ketut.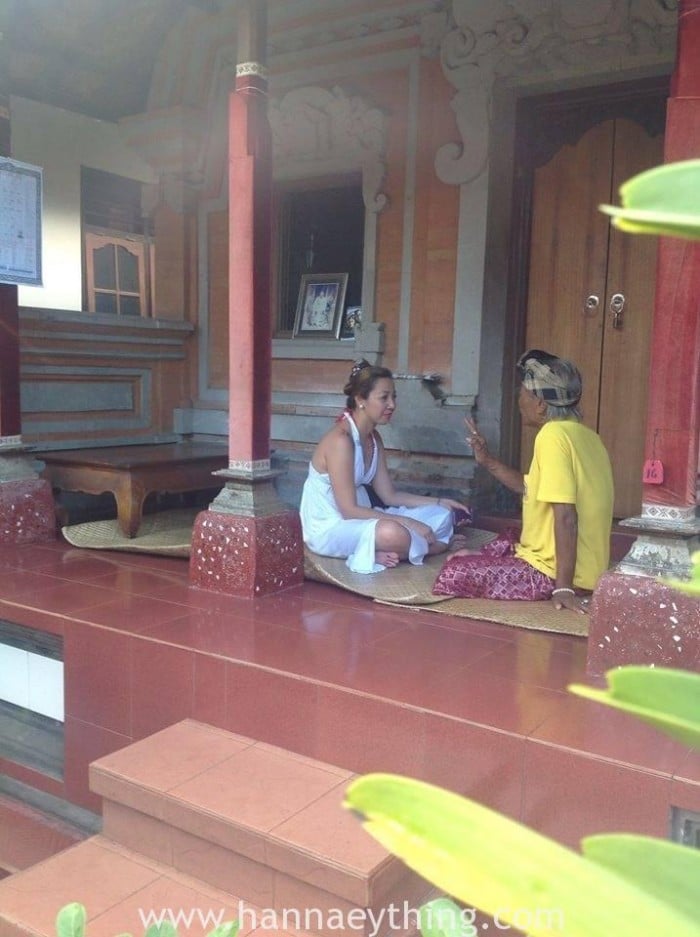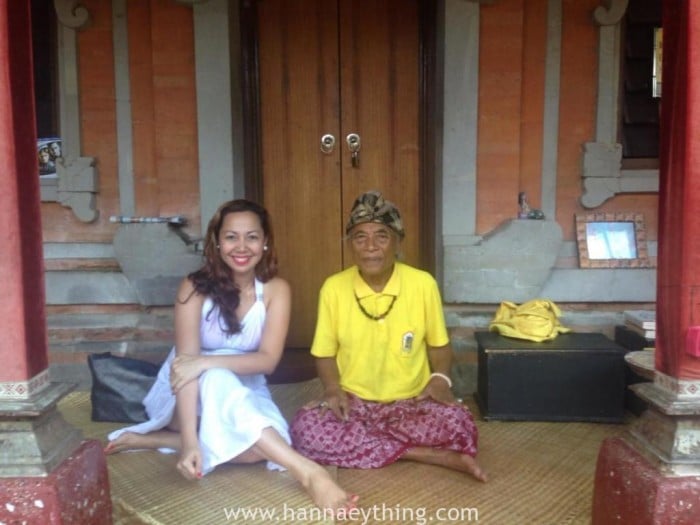 Third stop: Lunch to try their famous Balinese crispy duck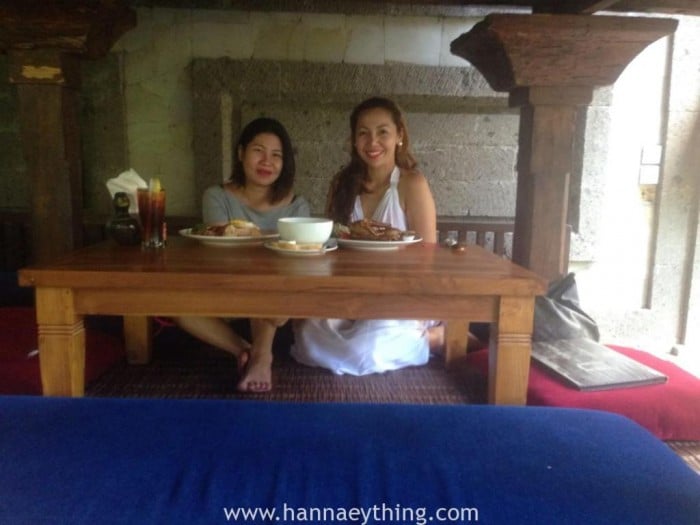 Fourth stop: Lumbung Sari House of Coffee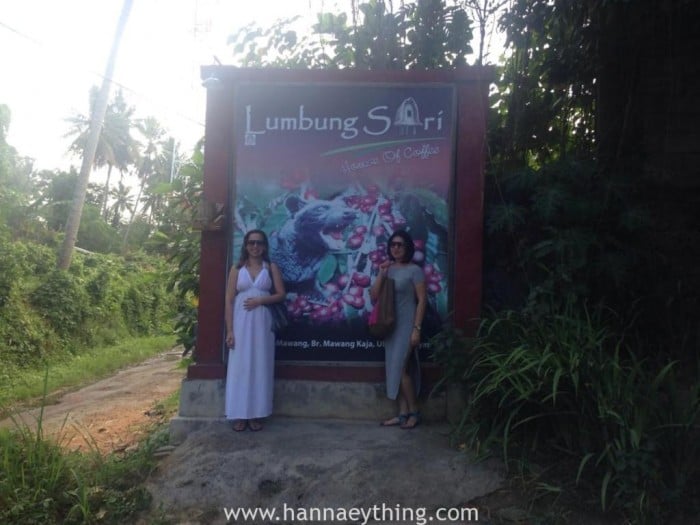 It is a heaven for coffee lovers like us! We had coffee and tea tasting at Lumbung Sari House of Coffee. It has a vast plantation of coffee and tea. We went here to taste the famous Luwak or Civet coffee. The guide was very informative and showed us the actual process of making Luwak Coffee. There was a free taste of all the tea flavours but they charged us with the Luwak Coffee, and it was worth it. It has a relaxing place with a view of the rice fields and mountains to have your coffee. We even bought coffee and tea for pasalubong and for personal consumption as I really love the quality of their coffee.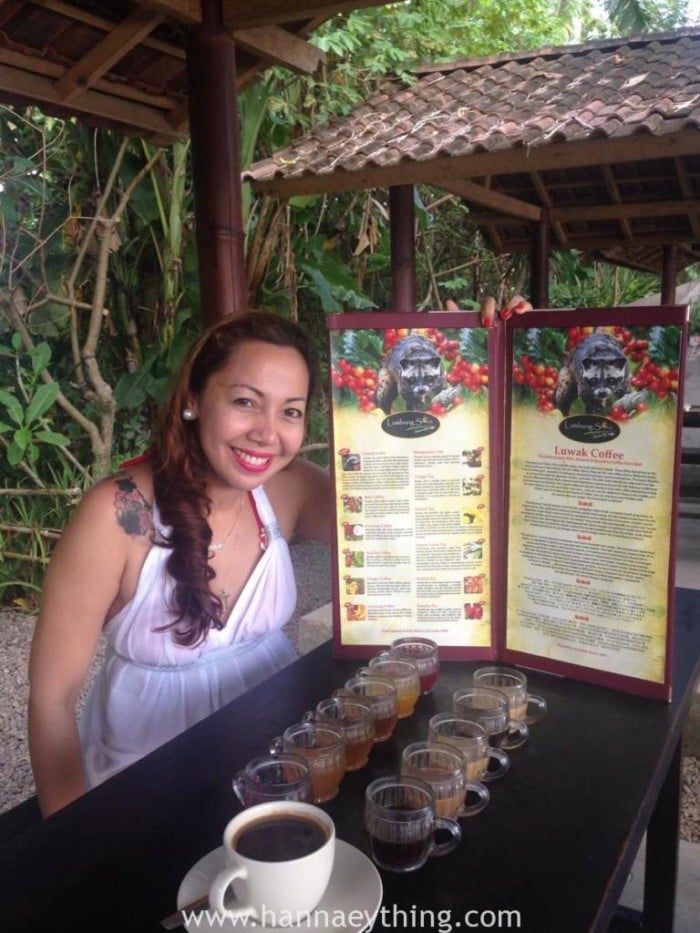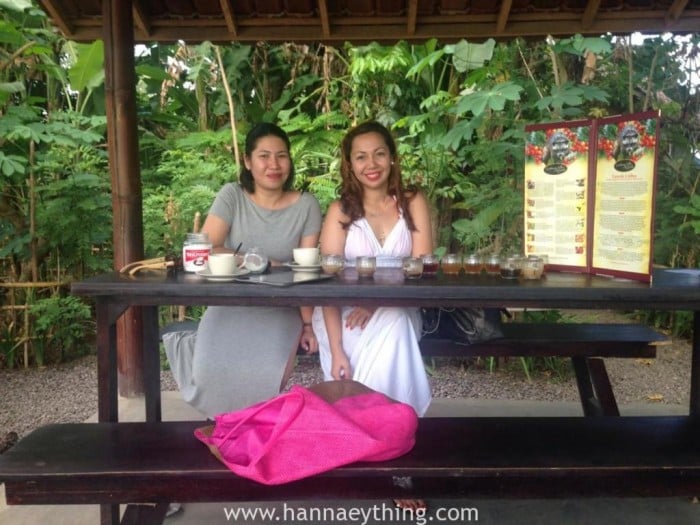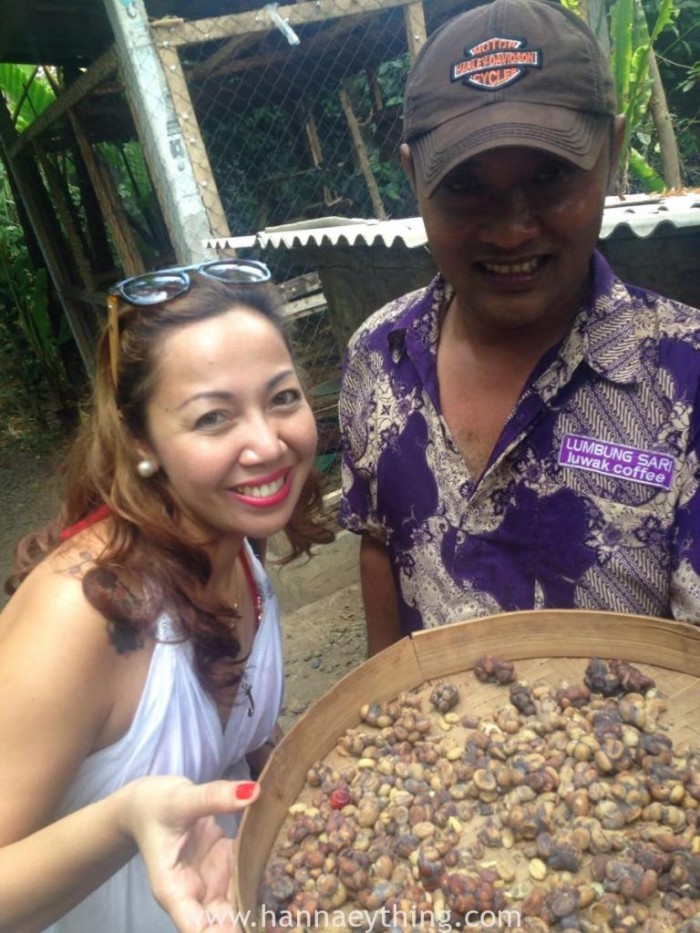 Main ingredient of Luwak Coffee.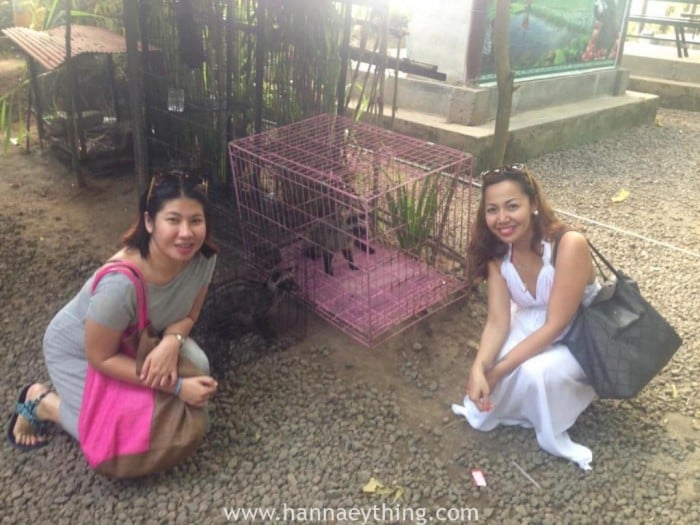 Civet found in Lumbung Sari coffee and tea plantation.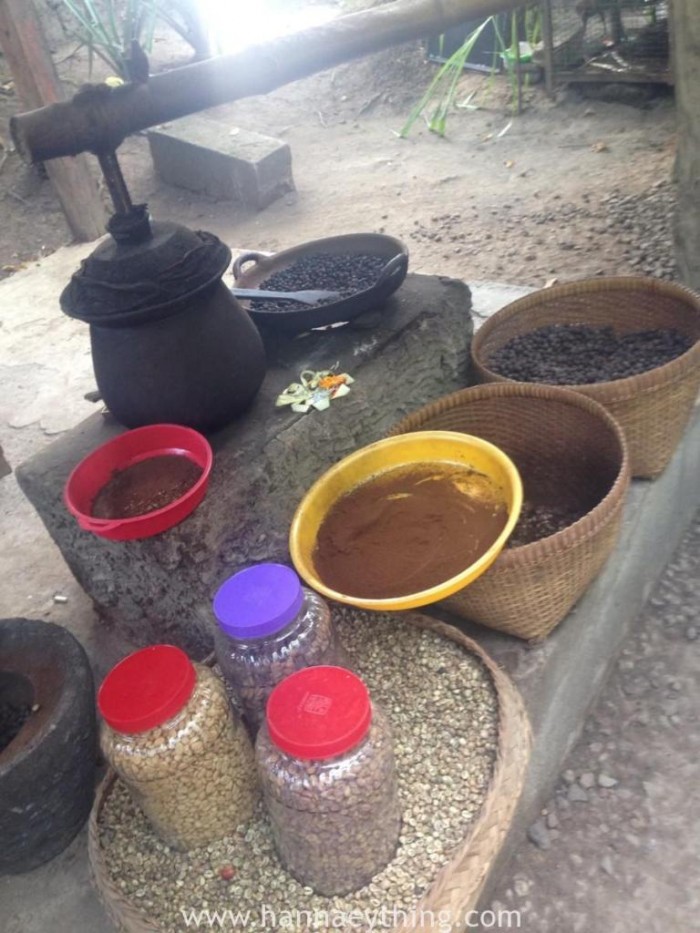 Fifth stop: Ubud Monkey Forest
Its official name is Sacred Monkey Forest Sanctuary or Mandala Suci Wenara Wana in Balinese. It is the home of approximately 605 crab-eating Macaques or known locally as the Balinese long tailed monkeys. Bananas are sold in the park for the tourists to feed the monkeys. These monkeys are fed by the park staff with sweet potatoes, corn, leaf and local fruits. It is prohibited to feed the monkeys with biscuits and chocolates. This is one of the popular tourist spots in Ubud. There are three Hindu Temples inside the park all built in 1350. The park has 15 species of trees too, making it conducive for the tourists to relax and take their time in exploring the place.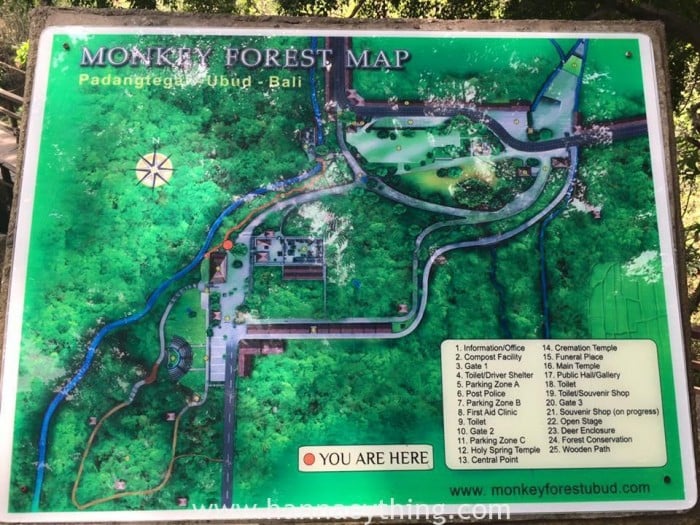 Photo credit: Ash Urdaneta, a good friend that went to Bali alone to have his own version of Eat Pray (NO) Love. 🙂
Also read:  How a Virgin Solo Trip to Bali Healed My Broken Heart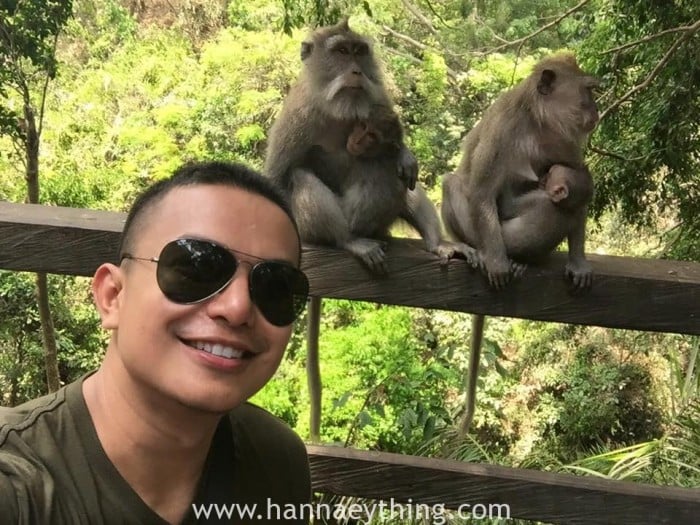 Ash and the Balinese long tailed monkeys.
Last stop: Temple hopping around Bali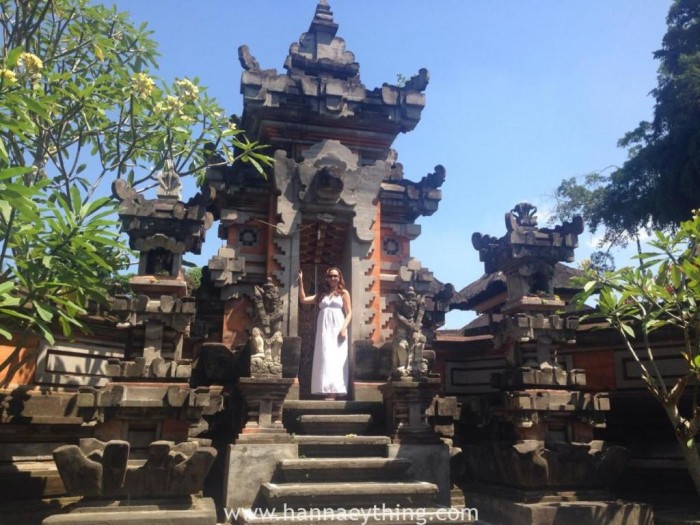 Puras are all over Bali. A Pura is a  Balinese Hindu Temple and it is the place of worship for Balinese Hindus. Hinduism is the dominant religion in Bali. It is often called as the "Island of a Thousand Puras", and what makes Bali really enchanting are the Puras you see in every corner of the island.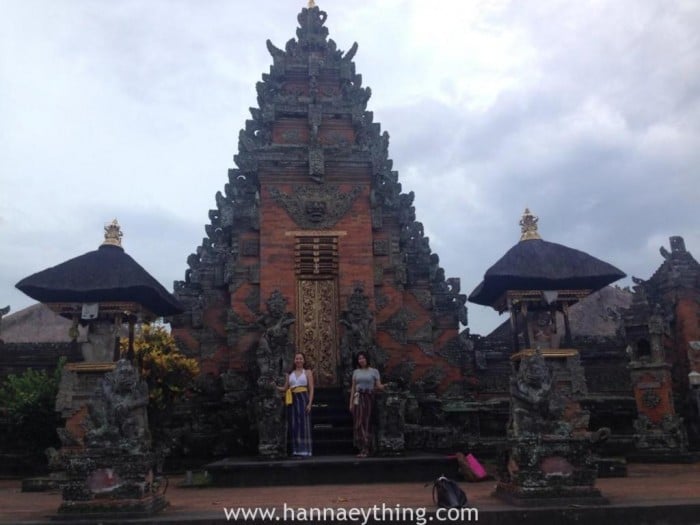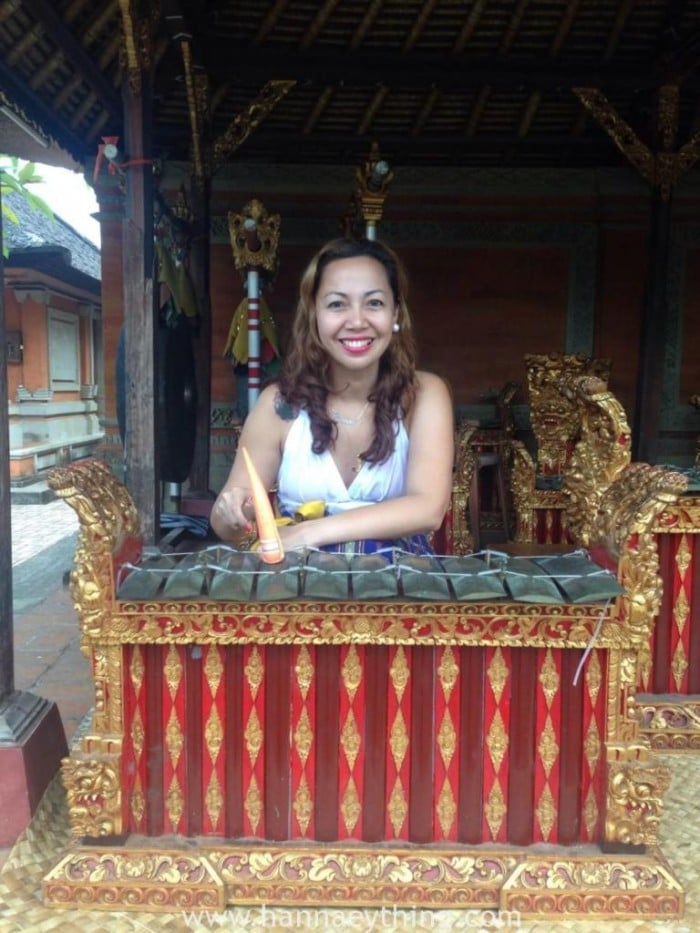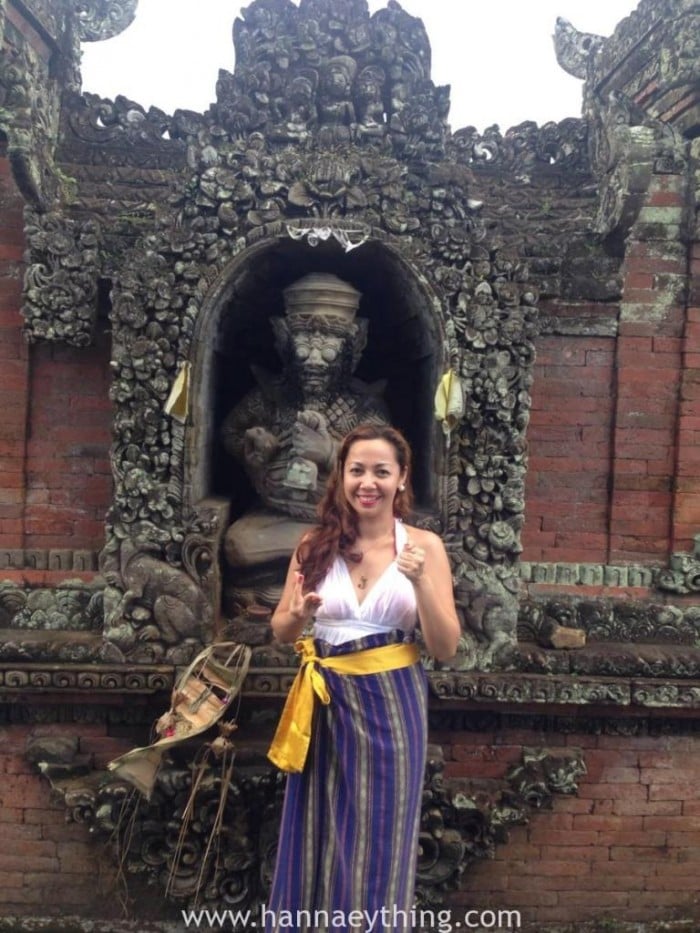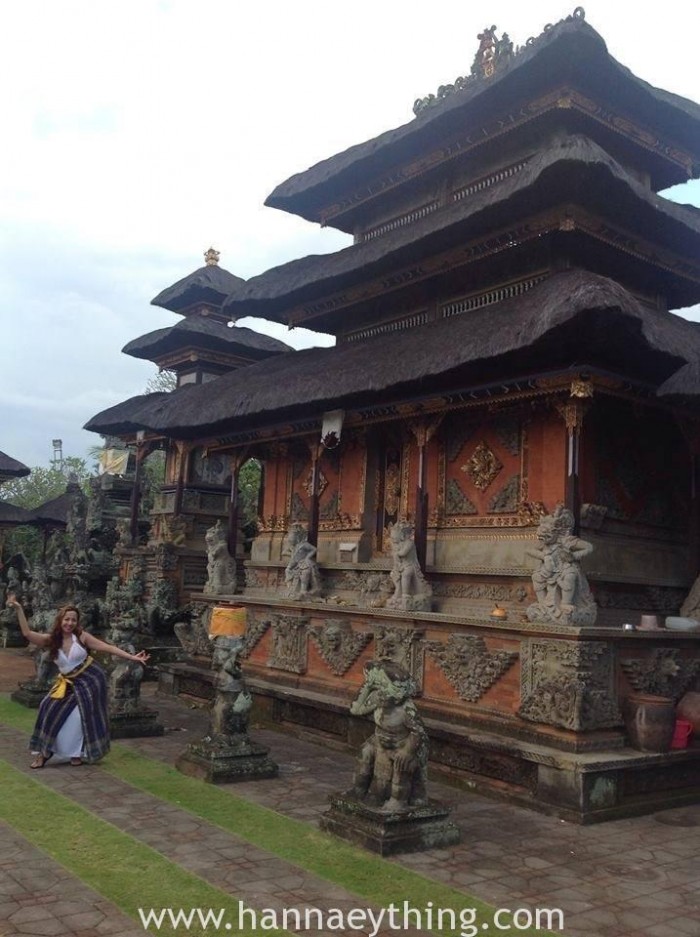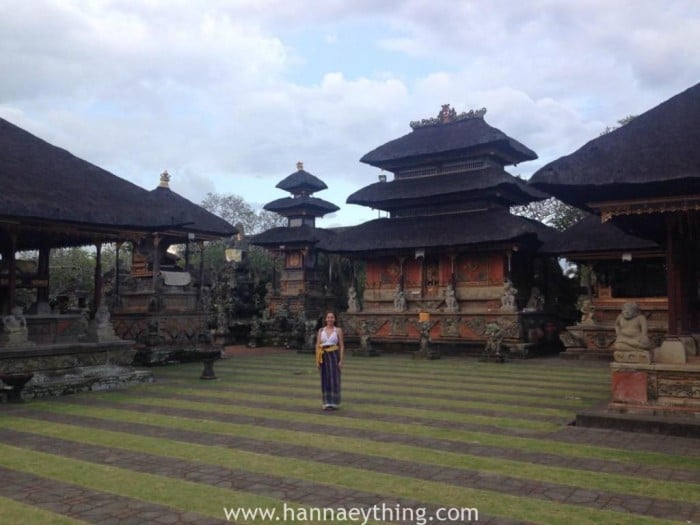 Because we can't get enough of Nasi Goreng. We had a sumptuous Balinese dinner at this quaint restaurant we found as we roam around the city.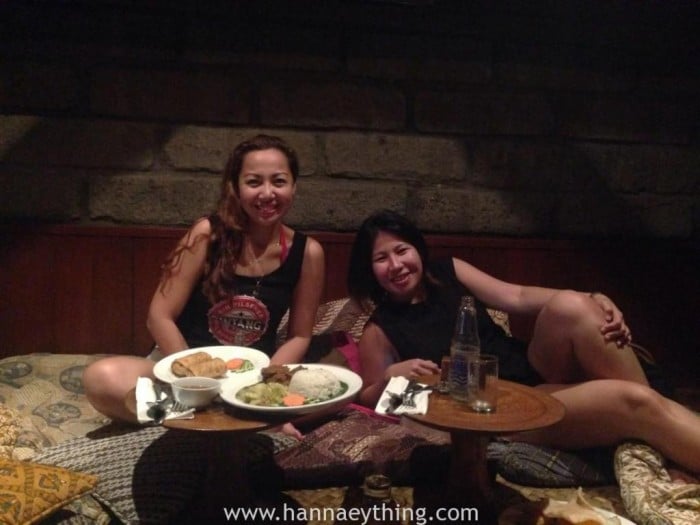 Ending our day with the most relaxing Balinese massage! A must do when in Bali.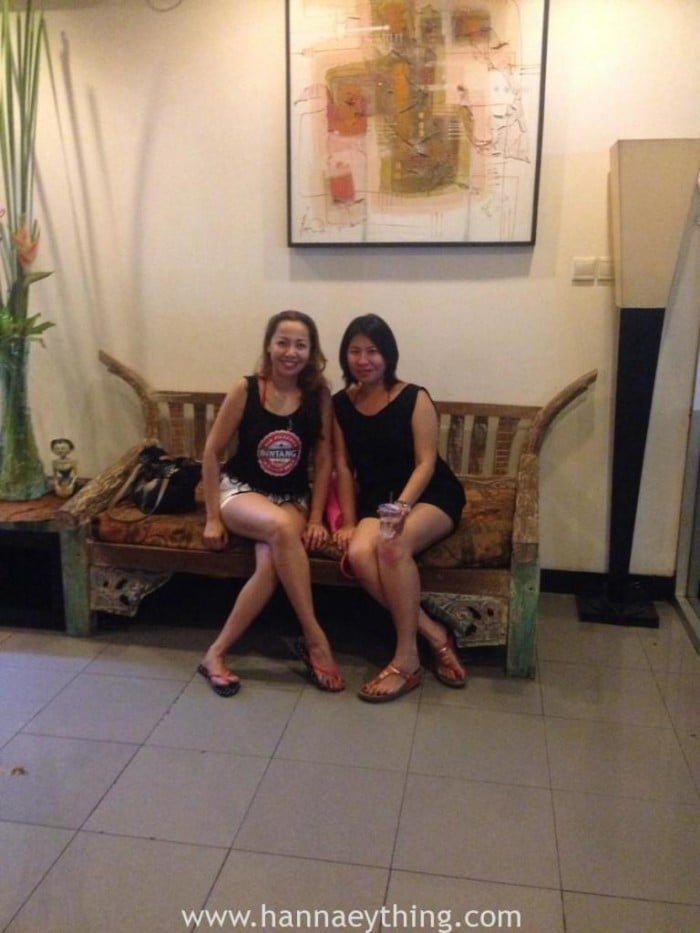 Waiting for our turn for an authentic Balinese massage.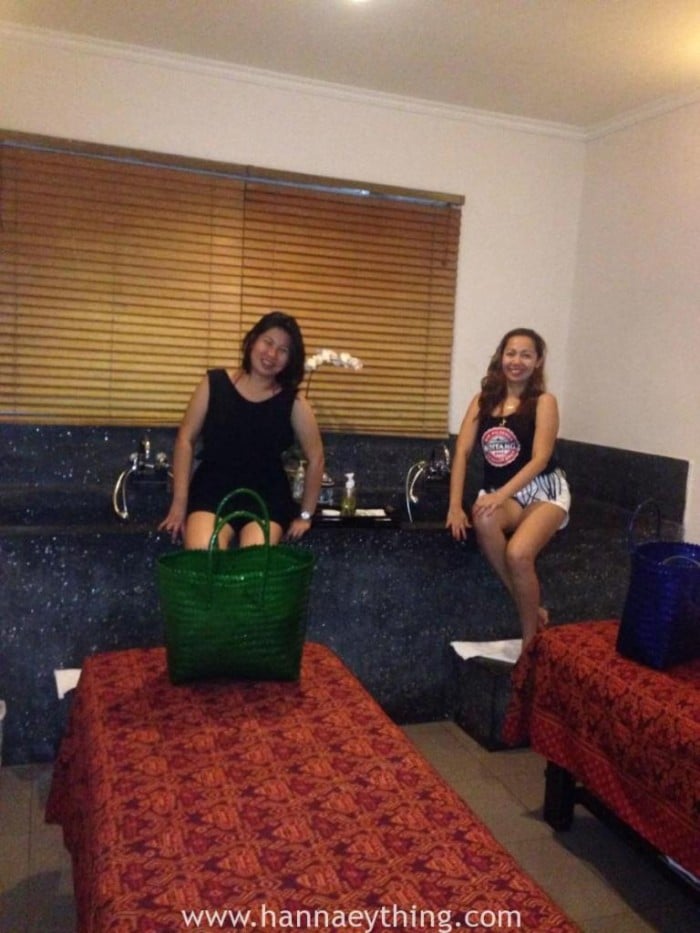 Excited for our Balinese massage.
Our Balinese holiday ended the next day when we flew back to Manila from Denpasar International Airport. We parted ways at NAIA 3 when I took my flight back to Cebu and my best friend Coy took her flight back to Davao all via Cebu Pacific. We took home beautiful Balinese memories and went home recharged, ready to face the very demanding and toxic corporate world.
Some useful tools as we navigate around Bali
Bali has so much to offer: its rich culture, good food, the historic temples, the wide beaches with its fine sand all throughout (which is why it is perfect for surf lessons because you'll never worry if there are rocks that you might hit when you fall off from the surf board), the perfect surf waves and the hospitable people.
Truly the island vibe here is like no other. No wonder there are a lot of tourists everywhere in this island. One of the best laid back islands I ever spent vacation at.
Every vacation always leaves a mark in my heart. Aside from spending this holiday with my best friend, I was able to tick off another travel destination in my bucket list. Travelling feeds my hunger for meeting new people and immersing into a different culture. I never want to stop learning, and travelling is a way of educating myself about the history of a place.
I never get tired of moving from one town, city or country to another. This is what makes me feel alive! I wish to share through this post what I saw and what I experienced, and hopefully, inspire everyone to travel and see the beauty of the world.