By now, we've all watched if not heard about Crash Landing on You (CLOY), a romantic K-drama which tells the tale of star-crossed lovers. In this series, we follow a South Korean heiress Yoon Se-ri (Son Ye-jin) as well as a North Korean army officer Ri Jeong Hyuk (Hyun Bin).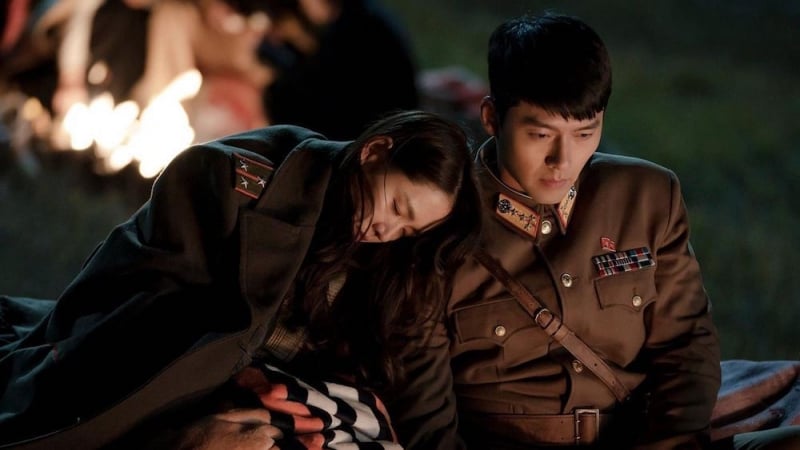 The storyline charts Se-ri's misadventure as she accidentally paraglides and lands in the demilitarised zone of North Korea. However, one may say that this turned out to be a blessing in disguise, as this whirlwind of events led her to crash (literally) into Jeong Hyuk's life. The story unfolds from there, anchored in love defying all odds.
But among the best aspects of the rom-com is its feature of the beautiful country of Switzerland. From mountains and lakes to villages, the series managed to capture unparalleled scenery in the little screen time they gave the snow-covered nation. 
Crash Landing on Switzerland
If you're still nostalgic about the whirlwind romance of CLOY, then soothe your hangover by learning about the different Swiss destinations that were featured in the series. Bookmark these Crash Landing on You filming locations in Switzerland for your future pilgrimage to the sublime Swiss Alps!
1. Lake Brienz, Iseltwald
Ri Jeong Hyuk plays a nostalgic melody on the piano in this frame. Many may not believe that such a breathtaking place captured in Crash Landing on You exists in reality. Nevertheless, it is but a fraction of the beauty that Switzerland has to offer. 
Lake Brienz, Iseltwald, characterised by turquoise waters amidst the vast greenery, looks straight out of a storybook. The lake is a turquoise gem tucked away in Bernese Oberland. It is said to be one of Switzerland's deepest lakes. Its turquoise colour is attributed to sediment particles from glacial waters such as the Aare river. These particles gradually sink in the lake and thus brings forth the cool hue. 
Enjoy a leisurely stroll on the shore with your special someone or bike along the Lake Brienz loop. Such a relaxing nature escape will warm your heart in the midst of the cool breeze blowing through the trees. 
One of travellers' favourite pastimes is to experience the hiking trail alongside the southern bank of the lake from Bönigen via Iseltwald en route to Giessbach. 
2. Kleine Scheidegg
Kleine Scheidegg is a mountain pass in Switzerland, offering a panoramic view of the triple peaks. It is the popular hub for skiing and hiking, frequented by adventure seekers all over the world. Hikers will be ecstatic to hear that they can pick from a plethora of hiking trails. One can hike the panorama trek to Wengen, a Swiss Alpine village in Bernese Oberland. Yet another option would be the path to Grindelwald.
Kleine Scheidegg is also home to cogwheel railways and offers a cool vantage point different from those you'll see on usual hiking trails. If you want to come up close with nature, this is a sweet spot!
3. First Flieger, Grindelwald
Their long-awaited, emotional reunion was captured against the sublime backdrop of the majestic First Flieger, Grindelwald. Who else sighed as well as shed a tear upon witnessing their heartfelt embrace? The actors gave a memorable performance as everything culminated against this eye-popping background.
The satisfying reunion of Se-ri and Captain Ri became even more sentimental because it happened somewhere they were both free, and the vast landscapes of Switzerland definitely translate freedom on screen. Crash Landing on You was a whirlwind, from start to finish, and the setting in which the story concluded not only made us emotional but also wistful to experience the wanderlust of it all. This Crash Landing on You filming location ought to be your priority!
Try paragliding for yourself
Feel free to take on the activities at First Flieger, Grindelwald; this is a known playground for paragliding enthusiasts who aim to master the art of flying! Paragliding flights operate not only during winter but summer as well. This gives us another chance to experience gobsmacking views during different seasons. We'd jump on the chance if we were you because the grandeur we saw on screen doesn't even come close to what this enchanting mountain range looks like in person!
Also read: Life Lessons About Love that K-Dramas Taught Us
We hope that this Switzerland itinerary of Crash Landing on You filming locations has given you something to look forward to. Believe, and one day, you might just crash land on the very same spot in Switzerland that Se-ri did!