Thailand has long been a great choice for solo female travellers. Whether it's for the adventurous, the foodie, the one who lives by the eat-pray-love mantra, Thailand has a place for her. While Thailand has always offered a culturally rich travel experience, it turned out to be an excellent choice to heal a broken heart too.
When my ex and I broke up, I felt like the ghost of my former self. The loss of a love relationship is a feeling that many people can relate to. At the same time, I also realised the utmost importance of loving myself. As a travel addict, the idea of a getaway sounded like the perfect self-pampering escapade. "I owe it to myself to spoil me silly," I decided rather triumphantly. And spoil myself silly I did, during my recent trip to Thailand (specifically Bangkok and Pattaya), which I discovered is not just an amazing travel destination, but a great one at healing the broken heart, on top of that.
1. Get out of your comfort zone – sail out to the open seas
Suggestion: Go island hopping on a private yacht from Ocean Marina Yacht Club in Na Jomtien
Nature, I've learnt, has the power to bring healing. On this holiday, connect with mother earth by going on an adventure in open seas. After all, there is no better way to feel like a brand new person than stepping out of your comfort zone.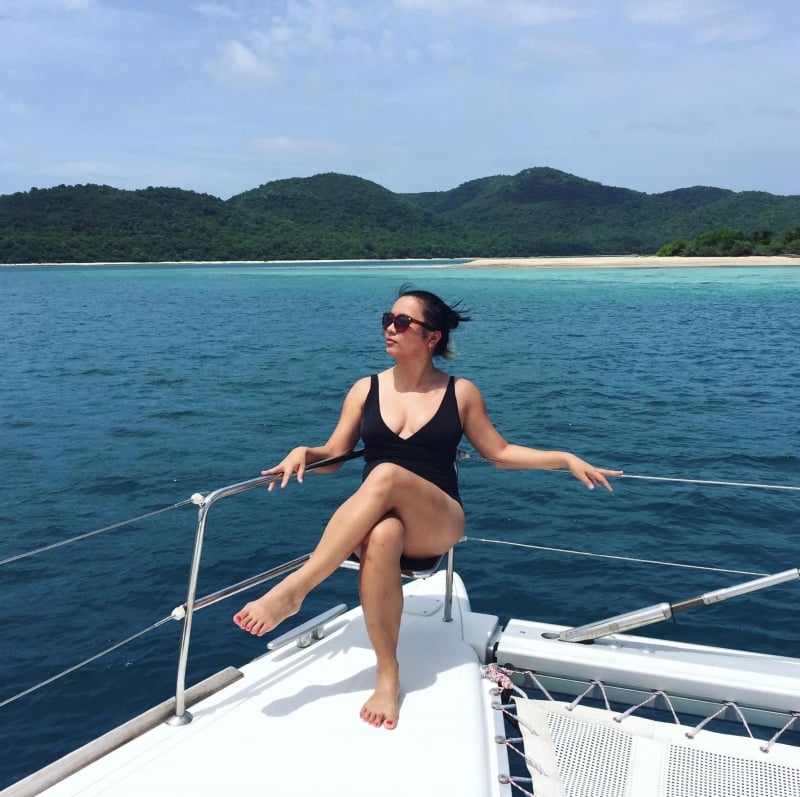 Feeling like a boss on the open sea
Hop onto a yacht and sail out to the open seas. There are many islands, like Koh Larn (Coral Island) around Pattaya that are famed for their pristine beaches and cerulean blue waters. However, the throngs of tourists also mean substantial boat traffic which can make it obstructive to swim. Instead, check out the less popular islands like Koh Krok and Koh Phai (Bamboo island) for beautiful corals and a great snorkeling experience.
If you're feeling brave, head over to Monkey Island which is home to hundreds of crab-eating macaques. They're accustomed to human contact and will be waiting at the shores to greet you in hopes that you've brought food. Just keep in mind that they're still wild animals and can become aggressive without warning.
2. Pamper yourself with a spa you'll otherwise never spend on
Recommended: Divana at Nai Lert Heritage Home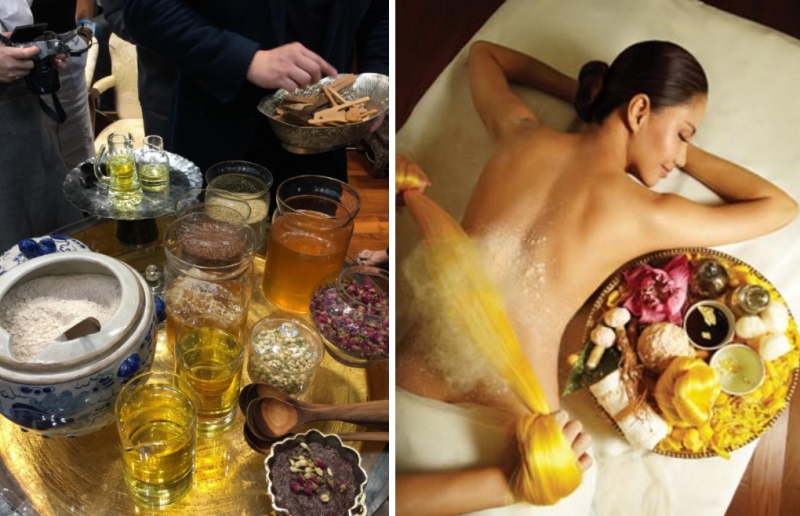 Making our own body scrub with all natural ingredients from Divana
While Bangkok is famous for their cheap massage services, a trip like this should kick start with a beautiful upper end spa that will make you feel like the queen that you are. If you want to go all out, take a trip to Divana, Bangkok's first Thai retreat spa that integrates traditional Thai remedies and oriental healing wisdom.
There, you'll even be given the option to mix your own body scrub using all natural ingredients such as tea leaves, essential oils and honey. Their treatments will leave you feeling refreshed and ready to take on a new life with softer skin and more relaxed muscles.
While you're at the spa, take some time to admire the area. Divana is located at the Nai Lert Heritage Home, which is the former residence of Nai Lert, a prominent Bangkok business man at the turn of the century. Today, the place is a private garden open to the public to enjoy. The house he built is a fusion of European and traditional Thai architecture. Nai Lert was also the man who introduced Bangkok to buses at a time of horse carriages and trams, so you can spot a model of the famous white bus in his garden.
3. Indulge in good ol' retail therapy
Suggestion: Siam Discovery
You know that amazing feeling when you buy something that you've always wanted for yourself? Now's the time to indulge in some retail stimulated endorphins. Everybody loves Bangkok for cheap shopping. But while that's great, the city also offers an excellent shopping experience for brand name items. And isn't the whole point to make you feel like a million dollars? (or at the very least, pampered).
If you want some quality apparel, head to Siam Discovery. Once you step in, you'll realize that it differs from the other malls in the sense that it lacks shops. Instead you get a polished, department shopping experience with a selection that would impress the pickiest fashionista.
The best part of the Bangkok shopping experience is that you're spoilt for choice. Just across Siam Discovery is Siam Center and Paragon is just nearby. If all that is a little high brow for you, head to Platinum mall for some serious budget shopping.
4. Have a meal at one of Asia's top restaurants
Suggestion: Bo.Lan
Food is life. So there is no shame in turning to some delicious noms to revive your dead heart. The Hollywood cliché of broken-hearted girls stuffing her face with ice-cream post break up holds some kind of truth if you're an emotional eater. But more often than not, it just makes you feel worse afterwards. The solution? Eat your feelings in style.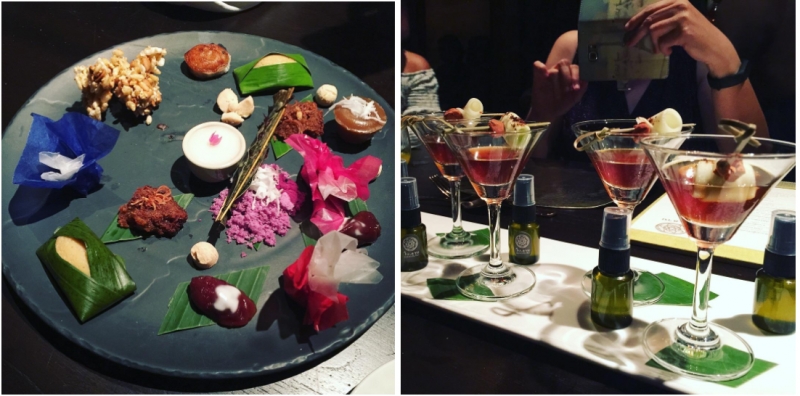 In addition to amazing street food, Bangkok is home to some regionally renowned restaurants. Take yourself out for dinner at Bo.Lan, an Asia's top 50 restaurant. Start your gastronomical indulgence with cocktails before embarking on a degustation course that fuses traditional Siamese fine dining with Thai street food. Don't be fooled by the small sizing of their dishes – by the end of the course you'll wish you wore elastic pants to dinner. Cuisine fit for a princess, but also satisfying enough for a glutton.
5. Solo-cation at a beautiful hotel
Suggestion: Hilton Pattaya
I'm usually a budget traveler, which means hostels and cheap Airbnb rooms are my go to accommodation options. But after my breakup, I found myself craving for some luxury and comfort. Booking yourself into a luxurious five star hotel is another great way to pamper yourself.
So kick your shoes off and plop yourself on their lush bed and enjoy the killer views from your room. Breakfast buffets are always a treat, but allow yourself to be lazy and ring in room service too. The Hilton Pattaya also has a sprawling sky bar with a million baht view overlooking the coast. So keep the happy hour coming and indulge in a little escapism.
View from my room at the Hilton Pattaya!
At any other time, five star hotel stays may feel excessive. But don't hold back when you're healing. Because truth be told, you deserve nothing but the best. When you start living out that mantra, moving on from someone who was not meant for you will be easier.  
6. Stuff yourself silly with chocolates
Suggestion: Movenpick hotel chocolate hour
Chocolate – the king of feel good indulgences. Food can definitely affect our emotions, and chocolate can relieve your heartache with sinful pleasure. Research has shown that eating chocolate releases dopamine and endorphins, hormones that are also unlocked when you're happily in love. So there might be some truth behind the saying "chocolate is better than sex".
But since this holiday is all about treating yourself, a bag of M&Ms won't do. Instead, head to Movenpick Siam Na Jomtien Pattaya for their famous chocolate hour – an hour every afternoon dedicated to a tasting of Movenpick chocolate products, homemade pastries and a chocolate fountain that will make you wished the chocolate hour was 24/7.
A breakup is both an end and a beginning – you close a chapter of your life and embark on a new one. As painful as it is, life goes on after the end of a relationship. Embarking on a solo holiday will make you realise that there are so many things in this world to do. Embrace your newfound singlehood and go live the life you deserve!
---
A big thank you to the Tourism of Authority Thailand for this fun-filled trip!