If you've grown tired of the conventional tourist megacities or are searching for that ultimate traveller's experience, then this Nordic enigma will definitely be a destination to savour. While we're at it, let's clear up that misperception that Iceland is nothing but a barren glacier freezing in sub-zero arctic temperatures. There are quite a handful of otherworldly Iceland attractions that you won't find anywhere else!

It's plastered with otherworldly natural wonders! From spewing geysers and dramatic mountain ranges to crashing waterfalls and even the celestial Northern Lights, Iceland is home to all. Here are 18 dazzling Iceland attractions that you will definitely fall in love with.
1. Skaftafell Ice Cave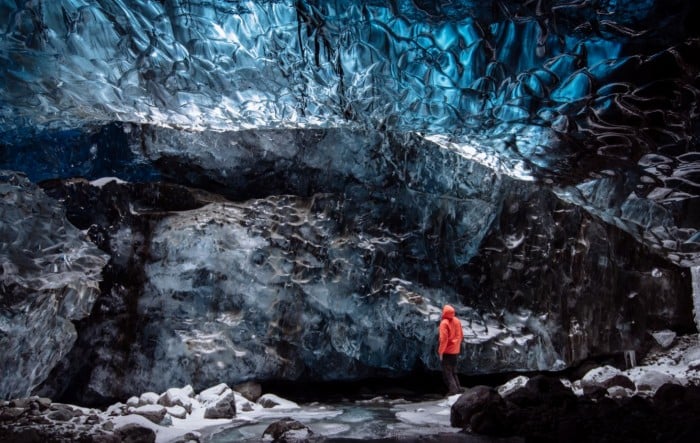 Buried deep within the Vatnajökull National Park, new Skaftafell Ice Caves are formed each winter as glacial rivers retract and the water freezes. These ethereal caves provide unparalleled views as the shimmering light reflects hues of blue onto the cave walls.
2. Blue Lagoon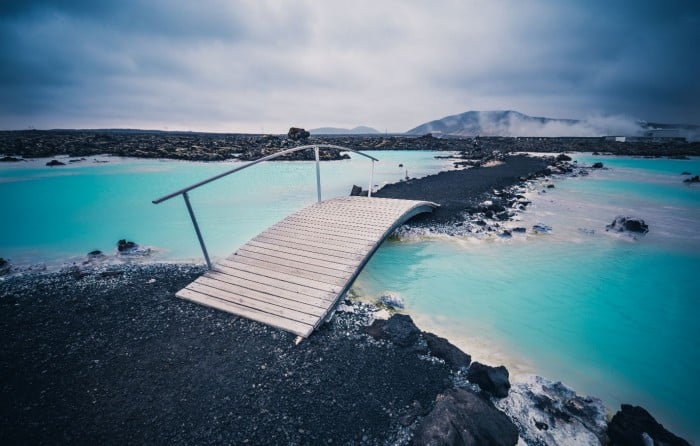 One of the most popular Iceland attractions, this man-made geothermal spa allows you to wade in the calm water against a beautiful backdrop of ice and snow. Definitely an amazing photo destination.
3. Skógafoss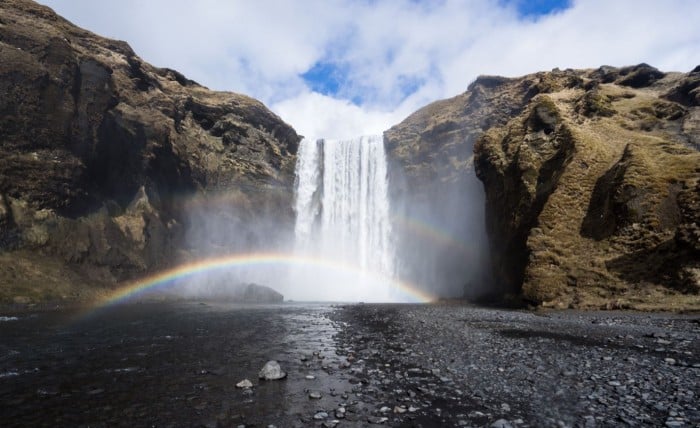 This thundering waterfall summons an enthralling rainbow-yielding mist at its base as water crashes down. Skogafoss is so alluring that it can compete with Gullfoss to the title of Iceland's most beautiful waterfall.
4. Landmannalaugar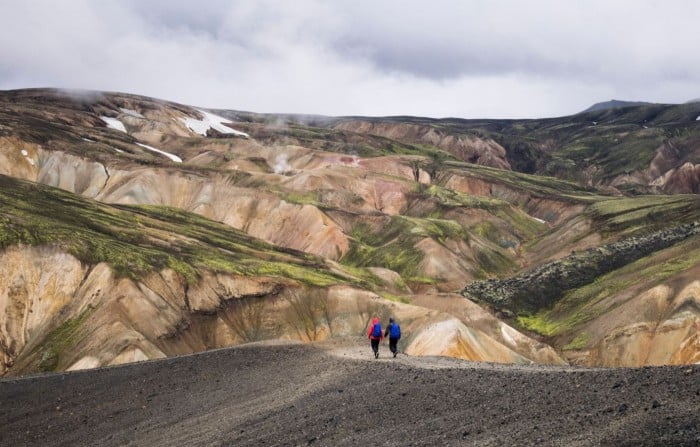 This sprawling highland is home to some of Iceland's most colourful landscapes. With a natural geothermal pool and a mind-blowing kaleidoscope of spectacular colours, Landmannalaugar is an explorer's dream
5. Fjaðrárgljúfur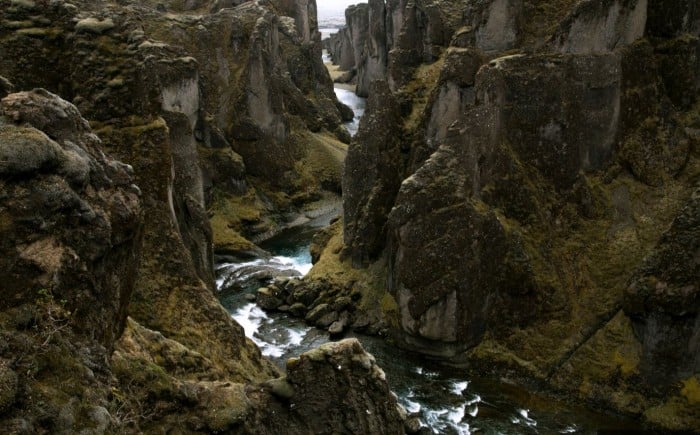 Fjaðrárgljúfur is a canyon stretching almost 2km long and 100m deep. One can enjoy a mesmerising hike along its sheer walls to grasp the sheer beauty of this gargantuan attraction.
6. Gullfoss Waterfall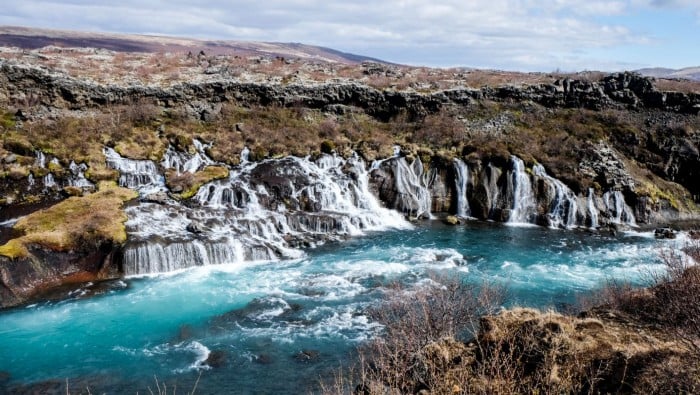 Gullfoss is fed by the Langjökul, Iceland's second biggest glacier. Located in the Golden Circle, many flock to the 'Golden Falls' to revel in its mighty crashing waterfall.
7. Aurora Borealis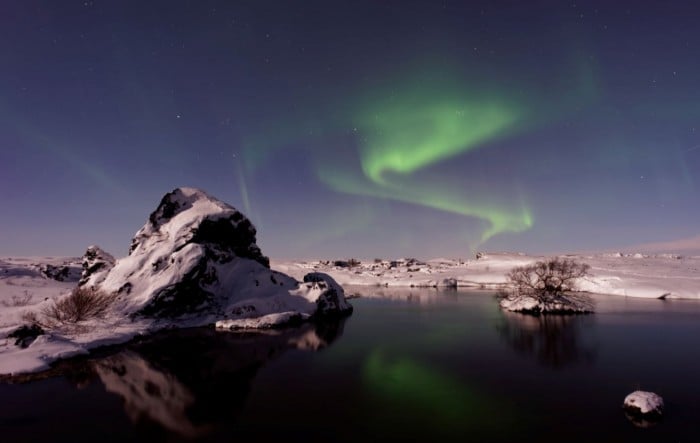 Literally out of this world, this mesmerising spectacle is an attraction that never ceases to amaze. September till mid-April has the darkest nights to see Northern Lights illuminate at its brightest.
Also read: How to Capture The Northern Lights in Iceland
8. Kirkjufell Mountain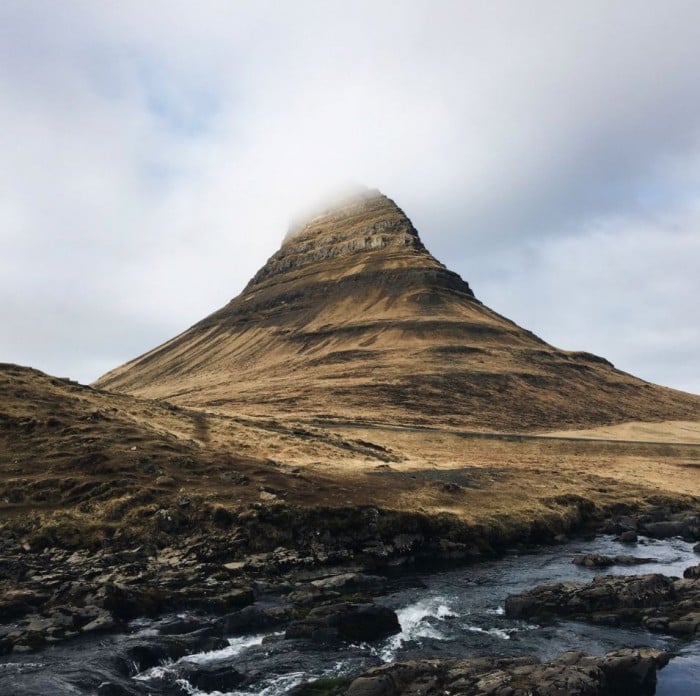 Iceland's town of Grundarfjörður is proudest of its Church Mountain attraction. This lonely mountain stands sentinel over its surrounding beaches and is Iceland's most photographed mountain.
9. Víti Crater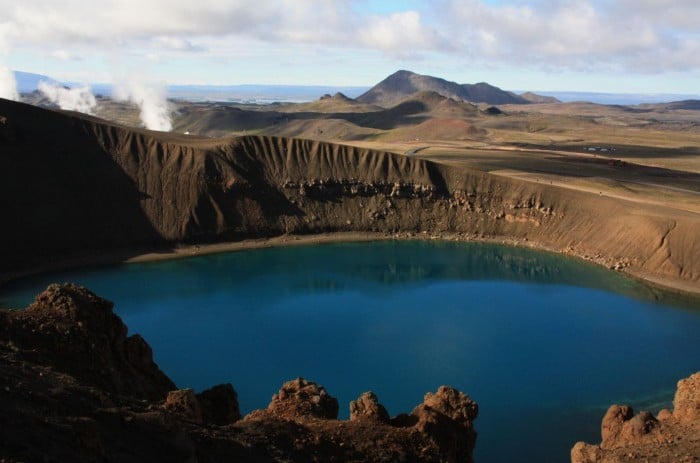 This mineral-rich lake sinks in the central volcano of the Dyngjufjöll Mountains. The vast barren mass that surrounds the striking blue lake makes it look like a setting straight out of Mars.
10. Jökulsárlón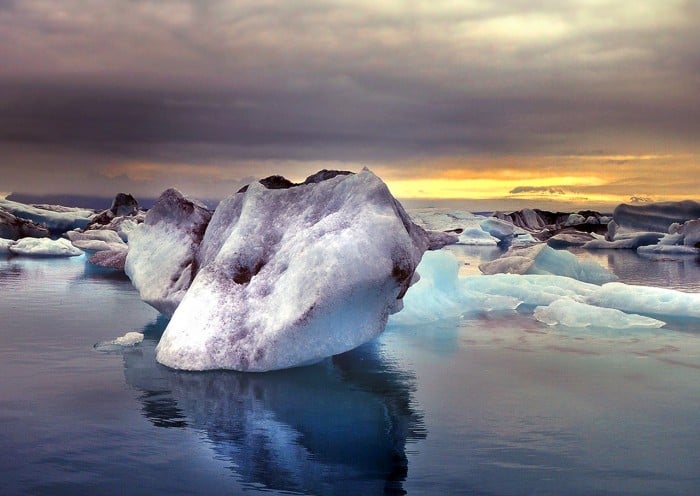 Impressive chunks of icebergs float calmly, as though harmless pebbles, through this glacial lake. You can even charter a boat and cruise through these icy chess pieces and take in the magnificent sights of this winter wonderland.
11. Reykjavík City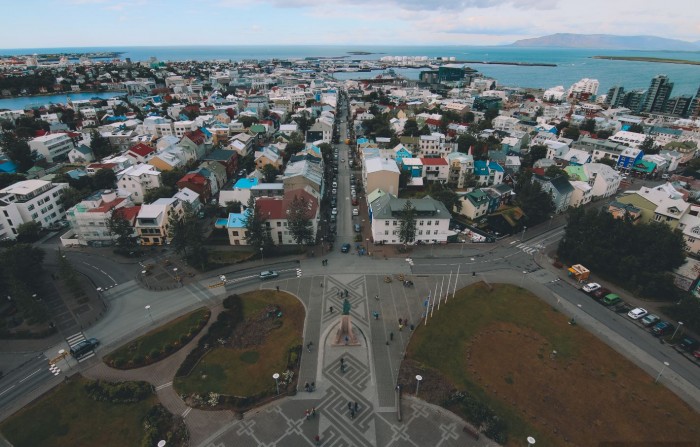 Cosy houses with exteriors painted in striking shades like maroon red and turquoise align in neat rows along the lazy street. Despite its modest population of 130,000 people, the capital oozes with character and colour that makes it another of the must-see Iceland attractions.
12. Seljalandsfoss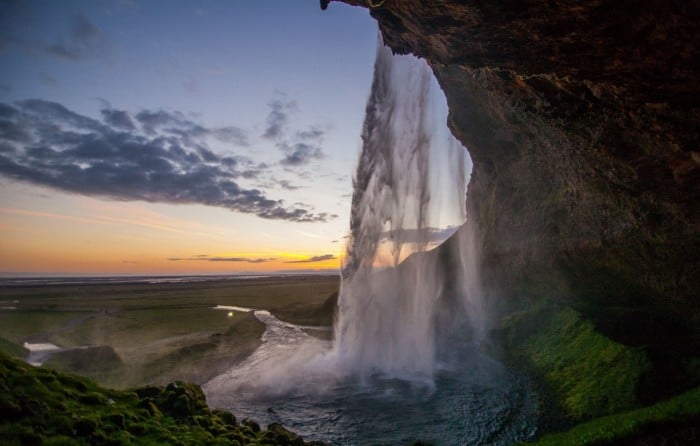 This picturesque waterfall is no doubt one of the most breathtaking Iceland attractions. It is even possible to walk behind it to capture the water cascading mightily from the Seljaland river above.
13. Hallgrímskirkja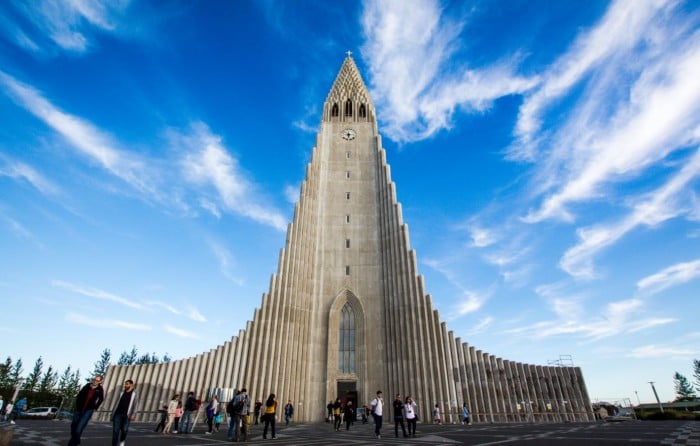 This towering icon stands as the biggest church and one of the tallest structures among Iceland attractions. Take photos with its peculiar design or get a lift up to its summit for unrivalled panoramic views of Reykjavík.
14. Húsavík
This idyllic seaside settlement is fabled to have been the first Viking settlement in Iceland. The town is blanketed by the cover of smooth green mountains and often welcomes passing whales.
15. Westfjords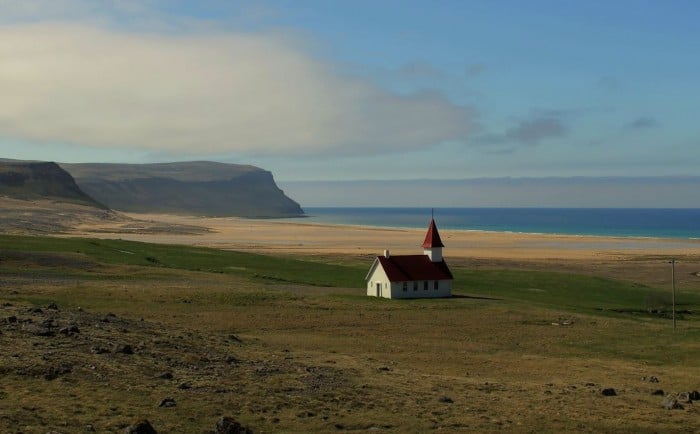 For the best-kept secret among Iceland attractions, Westfjords is the way to go. Only 14% of tourists visit each year because it is inaccessible by most parts. But for the bold who dare, this hidden gem will wow them with dramatic landscapes and captivating wildlife.
16. Geysir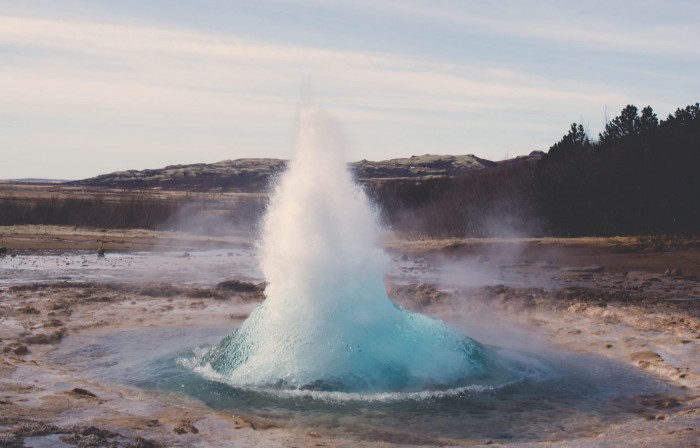 Marvel in the beauty of nature as hot water spews out and upward with ferocious force to heights of up to 30 metres. These enigmatic sulphuric wonders are truly captivating natural phenomena.
17. Reynisfjara Beach
Iceland is home to some of the world's most beautiful nature-scapes and its beaches are no exception. Watch as the dying sun paints the nearby hills in golden glory is a sight to behold.
18. Solheimasandur Plane Wreck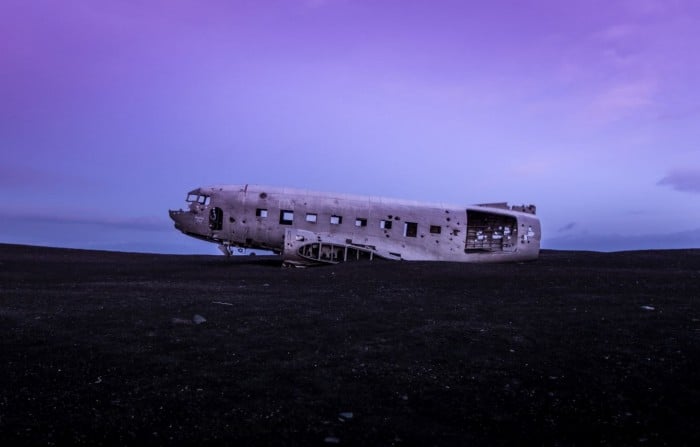 Akin to a post-apocalyptic Hollywood setting. Off the town of Vik lies the weathered US Navy Douglas DC-3 Airplane that crash-landed onto the blackened sand. This has since become one of the world's most dramatic photography spots and must-visit Iceland attractions.
Also read: 13 Important Things to Know Before Visiting Iceland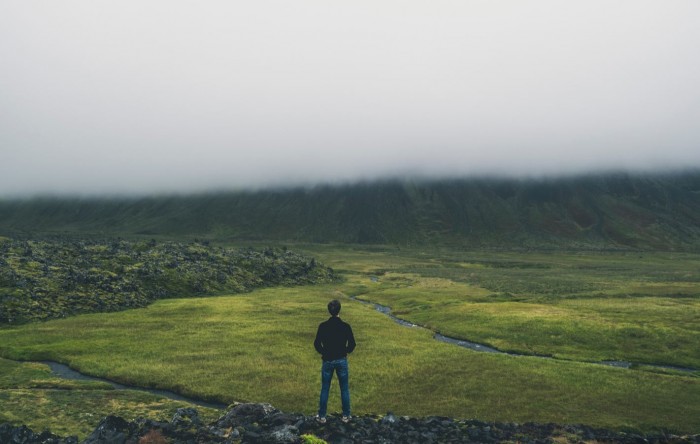 So, which of these amazing Iceland attractions would you want to see first? Or better yet, have you seen any of these up close already? Go on and share all about it in the comments!