Is it just me, or is everyone going gaga over anything Korean these days? From pop culture dominated by idols and K-drama stars to Korean cuisine and bucket list-worthy destinations, there are many reasons why travellers love South Korea.
The 'Land of the Morning Calm'
But before we dive into what makes South Korea so likable, allow us a quick backgrounder. The Korean peninsula is divided into two landmasses, North and South. You will have heard of North Korea and South Korea, as well as the Korean Demilitarized Zone (DMZ) that divides the two from school or the news. A trendier refresher would be the hit Korean series Crash Landing On You. *opens Netflix*
Also read: WATCH: Crash Landing On You Lead Actors Share Why Travel Is Important!
Since 1934 A.D., the Korean Peninsula has been winning the hearts of even powerful historical figures. It was about this period when a Chinese emperor was so smitten with the South's natural beauty, he dubbed it the "Land of the Morning Calm". The name stuck and to this day, South Korea's moniker remains a testament to its spellbinding nature scenes. While bustling South Korean capitals make for modern getaways, the country's topography still boasts of verdant valleys, coastal plains, and vast mountain ranges.
Fast forward to the South Korea we cherish these days; we enjoy its metropolis' unique pulse, the pop culture that the South Korean government helped catapult into global fame, and friendly locals fond of tourists. It then makes a lot of sense why travellers love South Korea back, tenfold. If you want to know the specifics, you're in luck — we made a list! Why do travellers love South Korea? Let TripZilla count the ways.
Travellers love South Korea because…
1. It's the home of Hallyu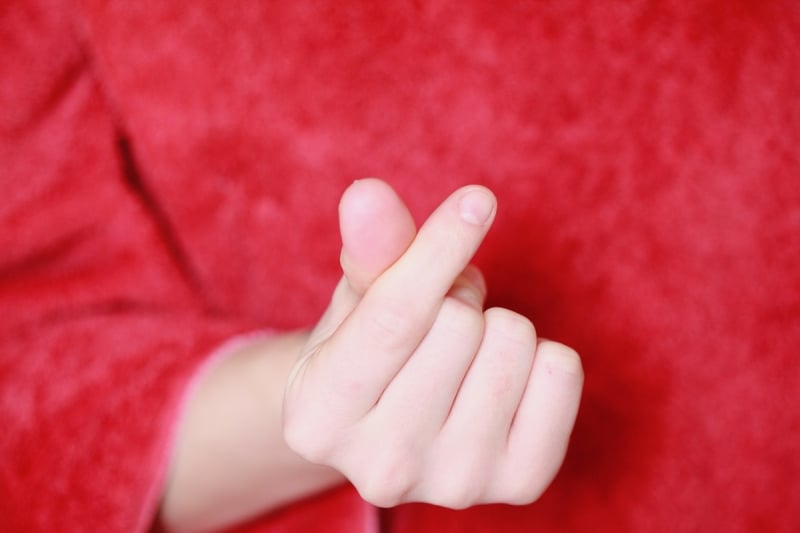 Hallyu refers to the Korean wave, in case you're one of the (very) few that have not been sucked into this pop culture blackhole. It. Is. Addictive. Take it from someone who went from "But I can't pronounce their names!" to professing undying devotion to Park Seo-joon and Big Bang's Top. Full disclosure: I may be solo artist Gaho's newest fan too, thanks to Itaewon Class' LSS-inducing OST. *insert finger hearts*
Also read: Chill With Park Seo-joon: Here Are All His Netflix Shows!
To be clear, Hallyu — also called "Korean fever" — doesn't only cover K-dramas and the oppas we've all learned to obsess over. It branches out to K-pop idols and girl groups, K-beauty, K-music, and even mukbang challenges. If you're into Hallyu, then it's only natural that you love its land of origin. Travelling to South Korea is to live and breathe Hallyu. You can visit spots made popular by your favourite K-drama series and try all the tasty dishes you only see onscreen. Welcome to Hallyu heaven!
2. The pub and party scenes are poppin'
A good friend of mine (who I keep mentioning in any Korea-centric article I work on) once told me that he absolutely loves getting drunk in South Korea. It's a peculiar thing to say about a dream destination, but hear me out. Apparently, a lot of travellers love South Korea because its pub and party scenes are poppin'. The drinks and bar chow satisfy, the crowds are crazy in a good way, and you can go club-hopping any day of the week!
If you've partied your way through Seoul yourself, you'll know that the street party and club scenes in Itaewon Class paint a pretty accurate picture of South Korea's animated nightlife. It seems that long nights are best spent embracing the youthful, effortlessly cool vibrations of Seoul. So the next time you visit South Korea and stay in the capital, make sure you include a night out in your itinerary. Learn to take your soju well and practise this expression, too: "Geonbae!" That means, "Bottoms up!"
3. Seoul is a shopaholic's paradise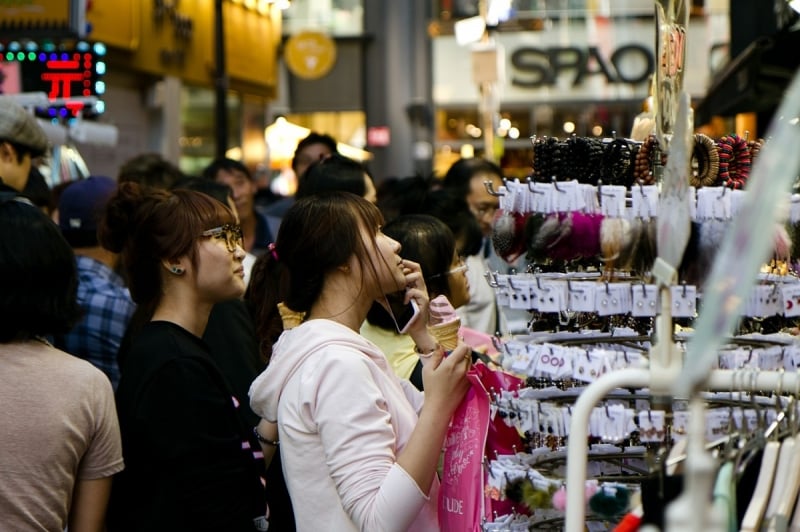 One of our top tips to first-time visitors in South Korea is to bring excess pocket money for shopping! Trust us, you won't regret going a bit overbudget because Seoul is a shopaholic's paradise. From the K-beauty mecca that is Myeongdong to the street, thrift, and curio shops that line artsy Hongdae, we're sure you'll be frequenting several shopping districts in Seoul. Hip areas like Hongdae even have seasonal shopping offerings like the annual Hongdae Art Market, which only opens on Saturdays from March to November! An excursion to Myeongdong, on the other hand, allows you to stock up on all the highly-rated Korean beauty products you can find!
Also read: [InfoChart] Korean Clothing Sizes — Know Before You Shop!
Every trip to Seoul means having to reserve extra space in your luggage. So here comes our next Korea trip tip: Make room for all the items you'll bring home. Better yet, double your luggage allowance for your flight back home!
As for the mall rats, you should know the following names by heart:
Lotte World Tower & Mall

– a one-stop-shop lifestyle centre with a cinema, an aquarium for touring, and a massive

Lotte Mart

for snack-hoarding.

Times Square Mall

– one of the largest mall complexes in Seoul where major events are held.

Mecenatpolis Mall

– an open-air mall with lots of Instagrammable spots. Ready your cameras!

Hanam Starfield Mall

– for multiple mall trips; it's almost as big as 10 soccer fields so you'll have to keep on coming back to explore every nook and cranny.

Doota Mall

– for late-night shopping and cultural tours during the day (it's near

Dongdaemun History & Culture Park

!).

COEX Mall

– home of

the Insta-famous Starfield Library

! This is also where you go to experience underground shopping, in the literal sense; it really is located underground.
With so many places to shop, the possibilities in South Korea are endless! Here, you can really shop till you drop, which makes it even more irresistible to wandering shopaholics.
4. Unlimited Korean cuisine — need we say more?
Bulgogi. Samgyeopsal. Tteokbokki. Kimchi and Kimchi Fried Rice. Saying these Korean specialities out loud has our tummies grumbling! Many consider Korean food among their favourites, and most travellers love South Korea first and foremost because of its gastronomic appeal. Whether you go for a sit-down meal in any of its pubs, Korean barbecue/chicken joints, or gobble down street food in Gwangjang Market, Korean grub will satiate your craving. If you want to be extra about your K-food trip, why not attend a cooking class in South Korea and learn to whip up your favourite dish?
The thing about South Korea is, it amplifies any degree of fondness you have for it through Hallyu; so travellers love South Korea all year-round, even if they can't travel at all! Case in point, some South Korean delicacies can be easily made at home because K-marts are EVERYWHERE around the world!
Also read: 15 Korean Dishes to Try That You Always See in K-Dramas
5. You'll get your fill of Korean heritage
With about 5,000 years of history peppered with influences from China and Japan, the Korean peninsula bursts with rich cultural heritage. There's the ancient period of the Three Kingdoms, which left behind remnants of the old monarchy and of aristocratic rule in the Peninsula: pottery, bronzework, and even tomb paintings. Then came the Goryeo era and the Joseon dynasty, which lasted for about five centuries. These are the more popular historical eras, with K-drama period productions often bringing these dynasties to life.
Sights & tours that bring you back to the past
You can be sure that each chapter of the Korean peninsula's history left a trail of culture and traditions that draw tourists from all over. And these heritage markers are among the experiences that make travellers love South Korea. Itineraries often overflow with visits to notable temples, shrines, and palaces. 
How many adventurers have gotten giddy at the prospect of trying on a colourful hanbok or traditional Korean garment? Did you know that some hanbok experiences will even include a lesson on how to craft your own traditional accessory? While you can experience this in Seoul, the best place for heritage tours in South Korea is Gyeongju! The coastal city brims with archeological sites and artifacts; it's also known as South Korea's "museum without walls"!
Here's another fun fact: Creative travellers love South Korea because of the many art forms they can try their hands at. There's Korean pottery, gold leaf art, traditional acrylic and watercolour painting and calligraphy, and even the making of Mother-of-Pearl lacquerware — one of the most celebrated cultural items in South Korea. Imagine all that, plus the myriad of museums to visit. Our suggestions? National Museum of Korea (a must!), Haenyeo Museum at Jeju Island, and Museum Kimchikan for passionate foodies!
6. Tourists feel safe & comfortable here
Another strong suit of South Korea is safety. Crime rates are low and locals have this unified sense of making sure that tourists enjoy their stay. You'll find random concerned citizens eager to help in case you need tips or directions!
Here, travellers feel at ease no matter what time they head out for a walk too. In fact, that's another reason why travellers love South Korea — most areas are very walkable, especially if you're in Seoul. Everything is just so near each other! It helps that the weather generally stays comfortable for long walks year-round as well. 
Winter usually lasts from December to February, so if you like cooler climates, this is the best time to visit South Korea. Temperatures during this season plummet to -5℃. Summer can get pretty warm, but it's nothing we Southeast Asians aren't used to. Summertime from June to August brings about temperatures that average at 25℃. Perfect for flowy floral dresses and walking shorts!
Lastly, and to prove my point, it's normal to see tipsy youngsters traversing the trendy streets of Seoul, especially in Itaewon, Gangnam, and Hongdae. Sometimes, poor souls who've partied a bit too much litter the streets in their drunken states — often passed out with friends watching over. It's frowned upon but it's commonplace! I guess that's part of Seoul's charm;  it feels so safe, people find it easy to loosen up more than they should.
7. There's a South Korea experience for all budgets!
Another great thing about a South Korea getaway is how flexible your budget can be to pull one off. If you splurge, then good for you — we have no doubt that you'll enjoy your stay. But that doesn't mean you can't have a good time even on a tight budget. Here, you'll have the option of staying in hip hostels and quaint B&Bs (or Airbnbs).
Varied food options take your through the entire spectrum of travel budgets. Looking to save? There's always street food and convenience store grub! Even a night out is doable with a cap on your budget. While a glass of the most affordable beer in, say, Itaewon can go for ₩5,000  to ₩7,000  (~5.74 to 8 SGD), a bottle of convenience store soju just costs around ₩1,500 (~1.15 SGD). That's not bad at all, considering you can always "pre-game" before club-hopping!
As far as public transportation is concerned, taking taxis will definitely cost more than a train or bus ride. But then again, if where you're headed is just nearby, you can always walk! As you can see, travellers love South Korea because it seems that there's a great trip ahead of you no matter your budget. You can even look up affordable walking tours in Seoul; some of them are free of charge!
8. English speakers won't have a hard time in the capital
In case you didn't know yet, English is widely spoken in Seoul. A lot of Koreans stay in the Philippines — where I'm from — to study English or even do business in Manila. I can attest to the fact that they pick up English as a second language with ease. So it makes complete sense that English speakers won't have a hard time in South Korea, simply because there are more chances of locals understanding you. 
With the language barrier being less of a concern, you can travel more freely and go around with more confidence even if you're alone! A lot of English-speaking travellers love South Korea for this reason, too.
9. K-beauty has our heads turned
K-beauty standards have launched several trends straight into global fame. We're sure you've come across at least one, from the Chok Chok (petal-soft, bouncy, fresh skin) phenomenon and "glass skin" to "fruit juice" makeup and straight brows. We have to admit, a lot of South Koreans have IMMACULATE complexions — which is why we easily buy into any K-beauty trend. It's either that, or it just looks damn good… in a forever-youthful-Asian kind of way.
Also read: 13 Must-Try Korean Beauty Brands & Their Best-Selling Products
Fun fact: Did you know that a well-known Korean makeup hack actually asks you to brush on fake "laughing eyebags"? Not to be confused with normal sleepless eyebags we have (lol), aegyo sal are the tiny eye bags that naturally pop out when you laugh. Korean makeup artists say these fleshy mounds make you look cuter and younger. Thoughts?
That said, the Korean beauty industry does come up with a lot of holy grail products that get the job done. Skincare ranges cover all budgets and skin types, from sensitive and flaky-dry to acne-prone. Makeup must-haves accentuate certain parts of the face, no matter your skin tone or face shape. While most foundation and cushion products limit themselves to common Korean skin tones, it works wonders for those who fall right under the tone range. For whatever reason, K-beauty brands have skincare and makeup enthusiasts' heads turned, and a lot of them travel to South Korea to get a hold of these bad babies.
Also read: Japanese Vs Korean Skincare — Which One Should You Try?
10. Korean coffee & dessert culture is a thing
Are you a fan of coffee? Or are you more passionate about dessert? I know a lot of people who take their coffee only with dessert, and I do know that some are more into café culture than the aromatic brew itself. Well, we're here to tell you that Seoul has all of that covered — and this is why many highly caffeinated travellers love South Korea. In fact, their coffee and dessert culture is so prominent, you can even do a café crawl right in the city!
Also read: A Coffee Lover's Guide to The Hippest Cafes in Seoul & Beyond
Aside from speciality coffee shops that truly serve a mean brew, cafés in Seoul are also well-loved because of their desserts! Hint: bingsu. It's a win-win for coffee lovers travelling with companions who aren't fond of the drink. A few suggestions you can't miss:
Anthracite Coffee

– for great java that locals love and an Instagrammable industrial-chic aesthetic.

Cafe Promenades D'été

– puppy cupcakes, as in cupcakes that look like puppers and doggos. 'Nuf said.

Felt Coffee

– cosy and bare interiors;

let their coffee and friendly baristas win you over.

C.Through Cafe

– for the most intricate latte art you'll ever see!

Peach Grey

– for artsy folks who like to dine while getting creative.
11. Nature escapes stay beautiful all seasons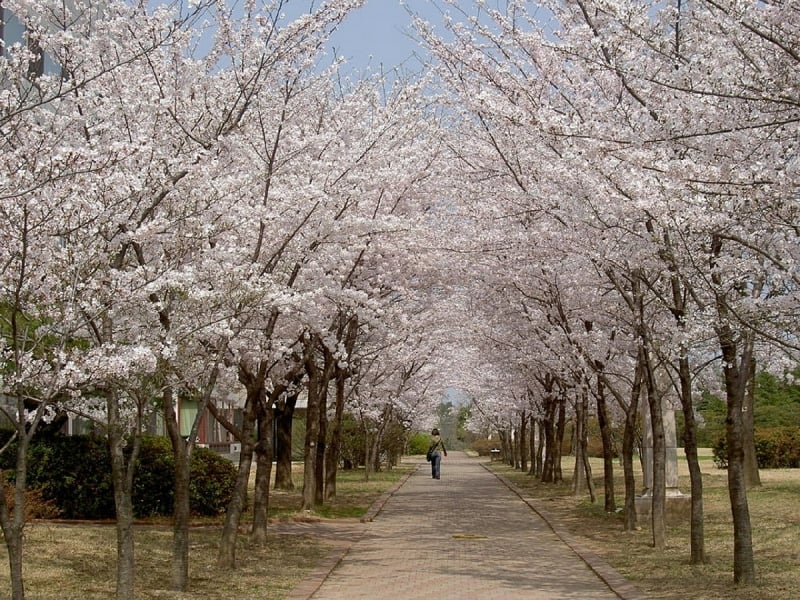 Winter, spring, summer, or fall, South Korea aces it all. Did you sing it? We did! 
Kidding aside, one of the more obvious reasons South Korea is popular with travellers is because it's a natural stunner. The country boasts of pretty cherry blossoms, beaches, mountain ranges, and even slopes for skiing in the winter. Have you ever seen the cerulean waters of Jeju Island? What about its otherworldly lava tubes? 
Have we mentioned that South Korea is home to several nature reserves: Dadohae Natural Park and Songnisan Natural Park, to name a few. No words can describe the lush grandeur of the Baekdu Daegan trail, which will take you along a large mountain range that actually continues into North Korea.
With most adventurers heading to South Korea to experience the pulse of its cities, we feel that its nature escapes don't get much love. We promise seeing them with your own eyes is an experience of a lifetime.
12. Convenience is king
Most restaurants in Seoul offer free water. Public transportation here is dependable, too; like Japan, you'll find that schedules are followed on the dot. Online shopping is a big thing in the capital, which means you can heavily rely on these services, especially when you're planning long-term travel in South Korea. Of course, there's also speedy Internet access, something that will help you keep connected all throughout your stay.
That isn't all that South Korea has to offer in terms of convenience. Its cities are modern hubs for tourism and trade, after all. Here, convenience is king and technology helps push the boundaries of comfortable living. If you're into the vending machine lifestyle, then you'll definitely like Seoul.
13. The street scene is lit
Some may find Seoul's street scene a bit outlandish, but for most travellers, it's another reason to keep coming back for more. From street fashion to street art, getting a taste of South Korea's street scene is to get in touch with the local in-crowd. 
In Seoul, you could say that the street scene is absolutely lit; it's where you'll find plenty of "hypebeasts" and "hype baes" wandering about neon-lit shops and alleys. If you want to experience it for yourself, head to Insadong or Dongdaemun. Just a tip: You may want to blend in by dressing the part — if it's not your usual style. We assure you, it will be fun!
14. You'll pick up some phrases easily, thanks to K-drama!
Sure, English speakers won't have a hard time in the capital, but this doesn't mean that you shouldn't make an effort to learn a few Korean words or phrases! Thankfully, with the advent of K-drama and K-pop culture followed an overwhelming amount of enjoyable supplemental materials that could help you easily pick up the language. Or get attuned to it, at least.
Don't believe us? Here are some useful expressions and terms that you often hear in K-dramas. We're downright sure that you'll get to use them during your next South Korea trip.
15. People make the place, and South Korea is wonderful thanks to locals
While I've never needed more proof to illustrate the kindness of South Koreans thanks to those I've met so far, I will never forget this particular story.
A former colleague of mine was on tour in Jeju Island when suddenly, it poured. And I mean, it wasn't just a light shower; it was raining cats and dogs. Unaware that locals would actually be concerned about her and her travel buddies, they rushed to the nearest store to find shelter from the rain. To her surprise, the store owner provided all of them with umbrellas. When she tried to pay for them, the local simply declined and shooed them away with a bright smile. Apparently, the old lady was more concerned that they weren't getting the most of their Jeju Island experience because of the downpour.
There's another story that has stuck with me all these years, but it's not as dignified as the heartwarming tale you just read about. Remember that friend I keep quoting in all my Korea-related articles? Let's just say  he once partied too hard in Seoul and started doing embarrassing things all over the place. 
He took videos as proof that the strangers he met in these pubs stayed with him even when he was completely and humiliatingly inebriated. Don't worry, not a single hair on anyone's head was harmed in the filming of these videos. You'll never see them, so you'll have to take my word for it.
Indeed, travellers love South Korea and I'm sure locals play a big part in this fondness. As they say, people make the place. Do you agree?