Asia possesses an unassuming beauty and grandeur often overlooked by many Hollywood movies. Not counting the more recent blockbusters, most acclaimed international films set here are about war — which doesn't exactly make it enticing for globetrotters. Fortunately, some modern films have successfully showcased the breathtaking landscapes of this region. 
Anyone with enough travel insight would know that Asia is definitely worth exploring! Whether you're a spontaneous backpacker, posh traveller, or culture vulture, there's always a spot (or 20) that you have to see and experience. That said, here are 13 Hollywood movies of different genres that'll make you want to book a trip to Asia faster than you can say, 'lights, camera, action!'
Also read: Now Showing: Must-Watch Travel Movies That Spark Wanderlust
1. Crazy Rich Asians (2018)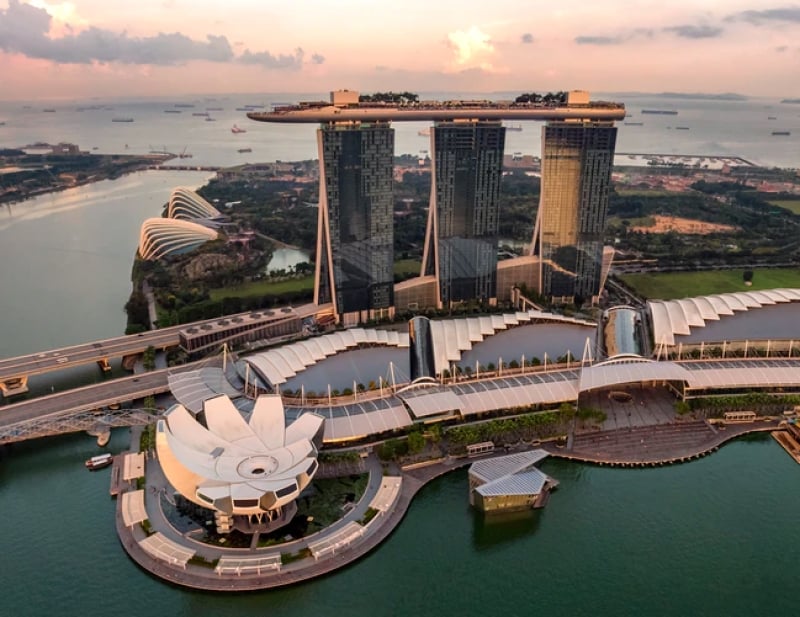 Crazy Rich Asians made history for being the first English-language Hollywood movie in the 21st century to have an all-Asian cast. Though the plot is more on escapist fiction, the full-scale representation was a breath of fresh air for Asian cinephiles around the world! Based on the novel by Kevin Kwan, it centres on American-born Chinese professor Rachel Chu (Constance Wu), who travels to Singapore with her boyfriend Nick Young (Henry Golding) for a wedding. Sounds simple, right? Not when your man is one of Asia's most eligible bachelors! 
What ensues is a foray into a world of dynastic opulence — from couture-wearing, England-educated trust fund adults to palatial estates guarded by actual soldiers. Every now and then, famous Singapore attractions also make an appearance, like Gardens by the Bay, CHIJMES, and Merlion Park. This goes to show that in this film, the city-state is also a star! 
2. Eat, Pray, Love (2010)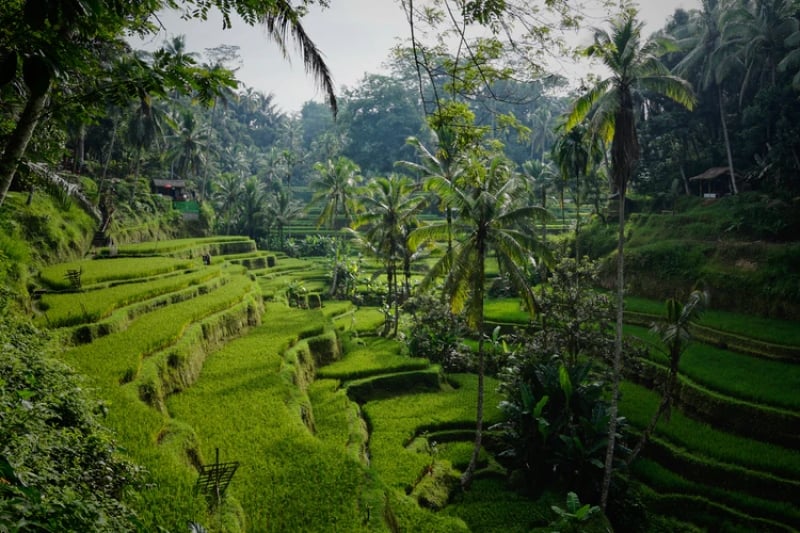 Ah, yes. Eat, Pray, Love: the Hollywood movie that launched (probably) a thousand Bali holiday escapes from all over the globe. Fresh from a divorce, Elizabeth Gilbert (Julia Roberts) goes on a year-long journey of self-rediscovery — starting in Italy, then India, and finally to Bali. And in case you haven't heard, the movie is based on a memoir!
At each place, Elizabeth regains or achieves something she needs in her life. In Italy, it was her love of food, while in India, it was her spiritual peace. But it was in Indonesia where she finds her centre once more with the help of psychic healer, Ketut Liyer. From the lush Tegalalang Rice Terraces to the azure-filled Padang Padang Beach, it's easy to see why the real-life Elizabeth fell in love with the island. 
Also read: Top 10 Airbnbs in Ubud for Your Next Balinese Adventure
3. Already Tomorrow in Hong Kong (2015)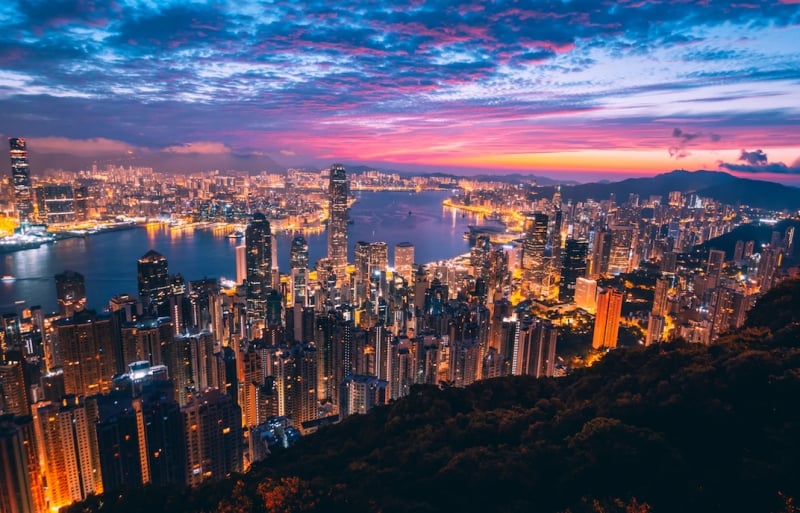 True to its name, this Hollywood movie takes place around the neon-filled streets of Hong Kong. It stars real-life couple Jamie Chung and Bryan Greenberg, who play two strangers wandering around the city all night. There's something about walking around a foreign place as it comes alive at dark, especially when it's teeming with energy and possibility like Hong Kong. 
In a way, Already Tomorrow in Hong Kong is like a homage to Before Sunrise. Except that the main characters are thirty-something American expats trying to figure out their ambitions and careers. All while roaming around busy Lan Kwai Fong, munching on street food in Kowloon, and checking out night markets on Temple Street. Their chemistry is evident in their effortless conversation, topped off with a soundtrack that'll give you all the #feels. 
Also read: Top 37 Souvenirs To Bring Back From Hong Kong
4. The Hangover Part II (2011)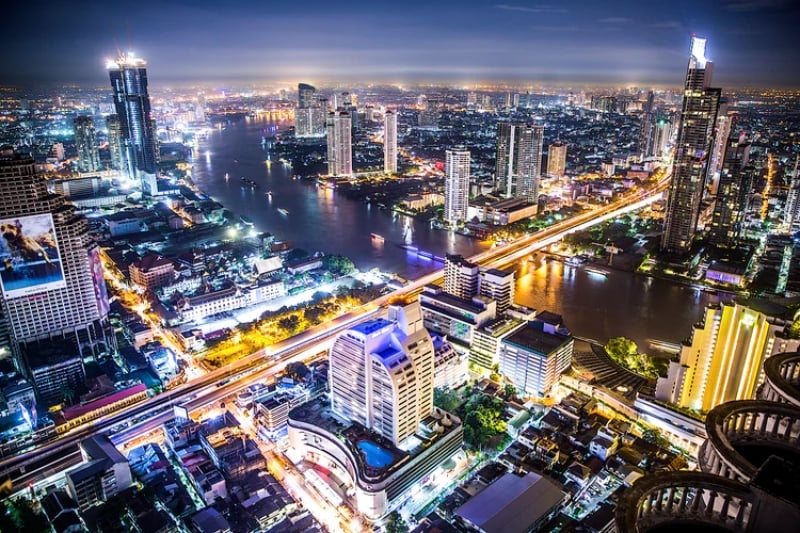 Who could forget laughing so hard every time they watched a Hangover movie? It's always amusing how these four friends — who call themselves the Wolfpack — get into all sorts of trouble, no matter how hard they try to stay away. And this second instalment is no exception. 
In The Hangover Part II, the gang travels to Thailand for Stu's (Ed Helm) wedding. The opening and ending scenes take place on an island in Krabi Province, with its famous white-sand shores and limestone karst cliffs. But most of the misadventures take place in Bangkok, including famous spots like Chinatown, Chao Phraya River, and the Ancient City. Watch as they try to piece together what happened the night before — right before the big day!
5. The Beach (2000)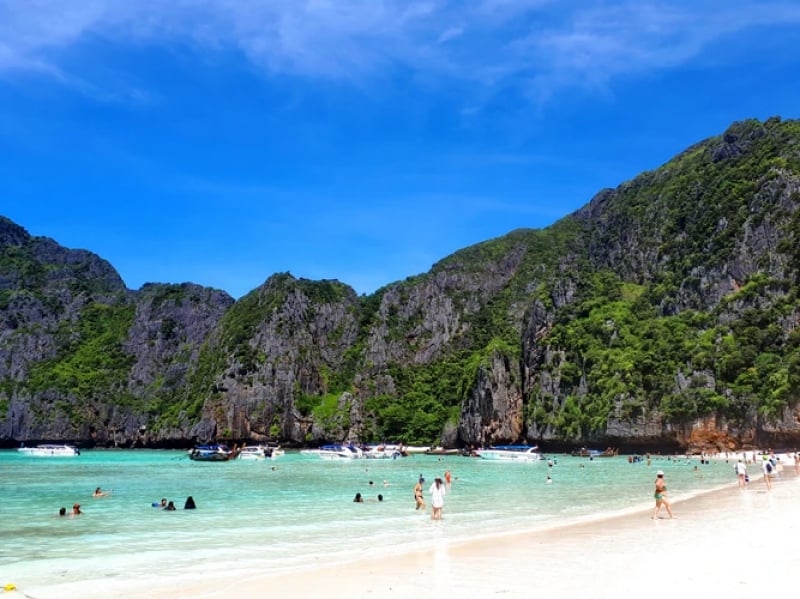 In The Beach, a young Leonardo DiCaprio stars as Richard, an American backpacker who arrives in Thailand and is given a map to a secret beach. Together with a French couple, they set off to find this hidden tropical paradise, where they get more than they bargained for. Since its release, this Hollywood movie has inspired a thousand backpackers to venture into Southeast Asia and find their own perfect beach! 
However, the film also garnered controversy for the over-tourism that resulted from its blockbuster success. The once idyllic Maya Bay in the Phi Phi Islands, A.K.A. the eponymous beach, has been closed until 2021 for rehabilitation from environmental damages. So in a way, The Beach movie serves as a cautionary tale among modern-day travellers to respect all shores! 
Also read: 7 Destinations in Thailand That You've Probably Never Heard of Before
6. Lara Croft: Tomb Raider (2001)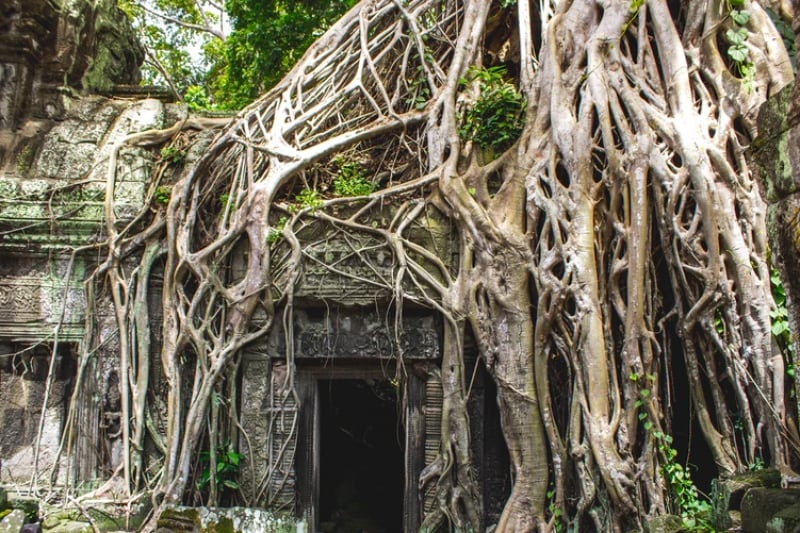 Based on the classic video game, Lara Croft: Tomb Raider follows the titular heroine (played by Angelina Jolie) as she travels to Cambodia. The reason for this journey? To retrieve an ancient talisman with the ability to control time. Oh, and also, to keep it away from a power-hungry secret society. No big deal. 
There's no denying that this Hollywood movie put the majestic temples of Cambodia on the map. The key scenes take place around Angkor Archaeological Park, including the now-iconic temple Ta Prohm. So, if the temples themselves aren't enough to convince you to visit this place, then maybe a chance to reenact some bad-ass Lara Croft scenes will!  
Also read: 10 Things To Do In Cambodia Aside From Temple Tours!
7. City of Ghosts (2002)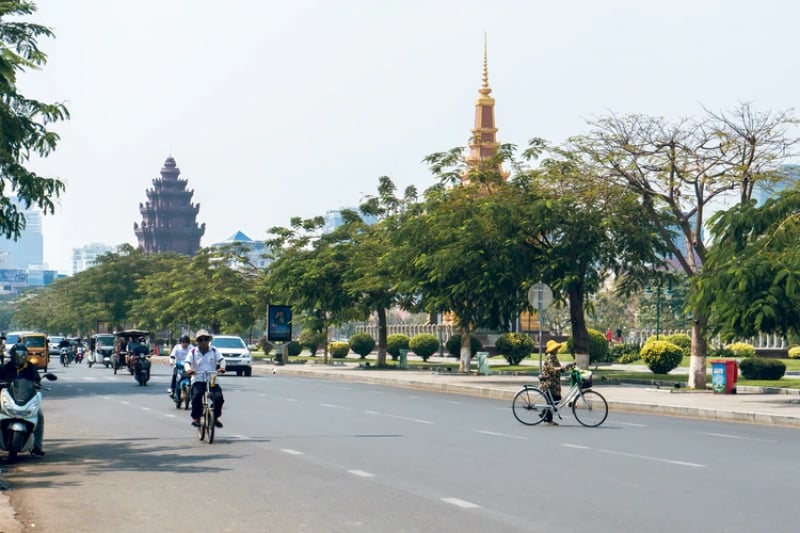 City of Ghosts is a crime thriller directed by and starring Matt Dillon. The story revolves around Jimmy, a con artist who flees the United States after an insurance scam goes awry. From there, he heads to Cambodia to collect his cut. 
Majority of the scenes take place within the capital city Phnom Penh, including the nearby Phnom Chisor, an ancient hilltop temple complex. Another scene-stealer is the Bokor Hill Station, an abandoned colonists' resort that features historic French colonial buildings. And a fun fact about this underrated Hollywood movie: most of the roles were cast locally! 
8. The Bourne Legacy (2012)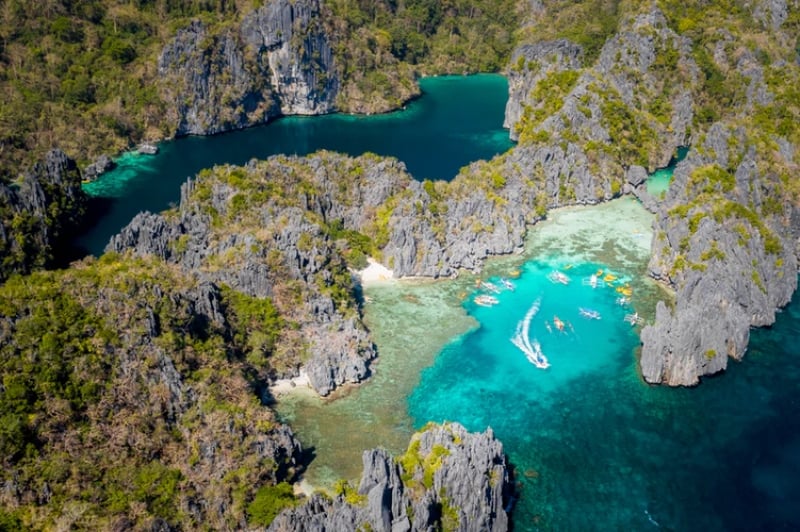 Unlike other Asian countries, the Philippines has rarely ever been a major location for Hollywood movies. So, when the word got out that The Bourne Legacy was filming there for two months, it definitely caused a stir! And despite criticisms on how the action thriller depicted poverty, it nonetheless boosted local tourism. 
Watch as Aaron Cross (Jeremy Renner) and Marta Shearing (Rachel Weisz) defy Manila traffic on a motorcycle, as they evade the local police. There's also a war scene filmed in Intramuros, and a chase scene in the Marikina Public Market, the largest in the country. And finally, the film wraps up with a shot of El Nido, Palawan and its famous limestone cliffs, white sand beaches, and crystalline waters. 
9.  The Lady (2011)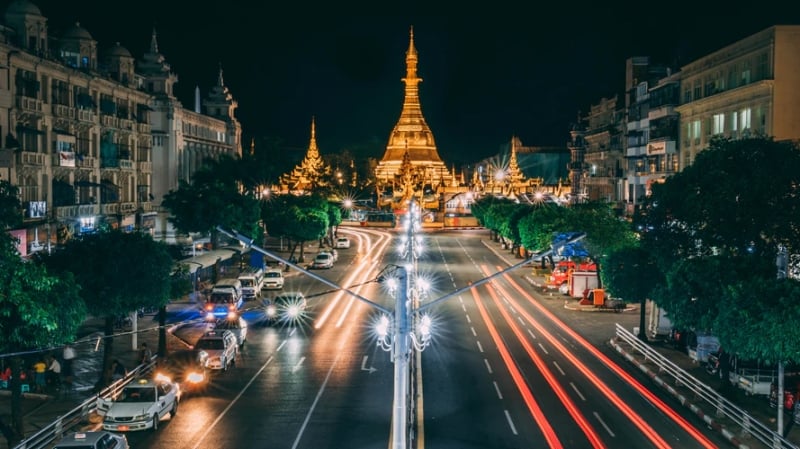 In this biographical Hollywood movie, Michelle Yeoh stars as Aung San Suu Kyi: a politician, Nobel Peace Prize laureate, and symbol of Burmese democracy. It's a must-watch if you're a history buff or planning to go to Burma (also called Myanmar). 
Fun fact: Many Burmese actors and extras were cast for authenticity. Some of them even reenacted personal memories of/with Aung San Suu Kyi!
The Lady was filmed mostly in Bangkok and the Myanmar border, due to restrictions. However, the director Luc Besson went to the city of Yangon to scout locations and film in disguise as a tourist! Nonetheless, the film was able to feature some astounding Southeast Asia landscapes. 
10. Kong: Skull Island (2017)
Although the story of Kong: Skull Island takes places in the 1970s, it showcases the splendour of Northern Vietnam that is still very much alive. And despite scary primaeval creatures living here (in the movie, that is), there's no stopping travellers who want to see the landscape themselves! 
Marvel at the nature-carved shapes jutting out from both the ground and the sea in Halong Bay. This is where the mythical Kong first appears! Meanwhile, the serene Yen Phu Lake in Quang Bình is where Kong battles with other gigantic monsters. In Ninh Bình, you'll find a valley of rice fields surrounded by limestone cliffs, winding rivers, and imperial historical sites. Among its eight enigmatic caves, one was picked to be the fictional lair of King Kong!
Also read: 5 Reasons Why Everyone Should Travel to Southeast Asia
11. The Darjeeling Limited (2007)
While not as popular as other Wes Anderson films, any true fan would deem The Darjeeling Limited as a must-watch; if not for the plot itself, then for the brilliant cinematography that takes you around the Indian countryside. In fact, much of this Hollywood movie was shot in the cities of Jodhpur and Udaipur in Rajasthan state.
The plot revolves around three estranged brothers who go on a reunion trip a year after their father's death. Armed with snazzy, custom-made suitcases and a laminated itinerary, they hop aboard the titular train and explore temples, desert villages… and even a Himalayan monastery. What ensues are a lot of laughs and heartfelt lines as they reconnect in ways they didn't expect. 
Also read: 10 Surprising Reasons Why You Should Travel to India Soon
12. Lost in Translation (2003)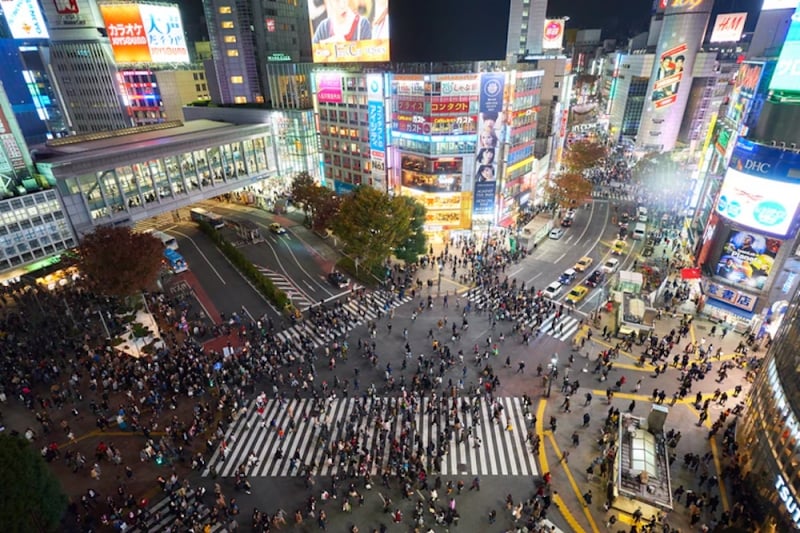 Lost in Translation takes place mostly within the vibrant districts of Shibuya and Shinjuku in Japan. And in the latter is where you'll find the Park Hyatt Tokyo: the luxury hotel where Bob (Bill Murray) and Charlotte (Scarlett Johansson) stayed and met. But to be more specific, they met at the hotel's top-floor New York Bar, where most of the key scenes also took place! Here, you can enjoy sweeping views of the Tokyo skyline and some well-refined Japanese whisky, just like these two melancholic expats. 
Several other scenes were shot in the youthful Shibuya, including the famous Shibuya Crossing in front of the equally famous Hachiko Exit. Take a photo with the huge crowds of pedestrians, while surrounded by LED advertising screens above you! Afterwards, head over to Ichikan, the sushi restaurant that Bob and Charlotte visited.
13. The Dark Knight Rises (2012)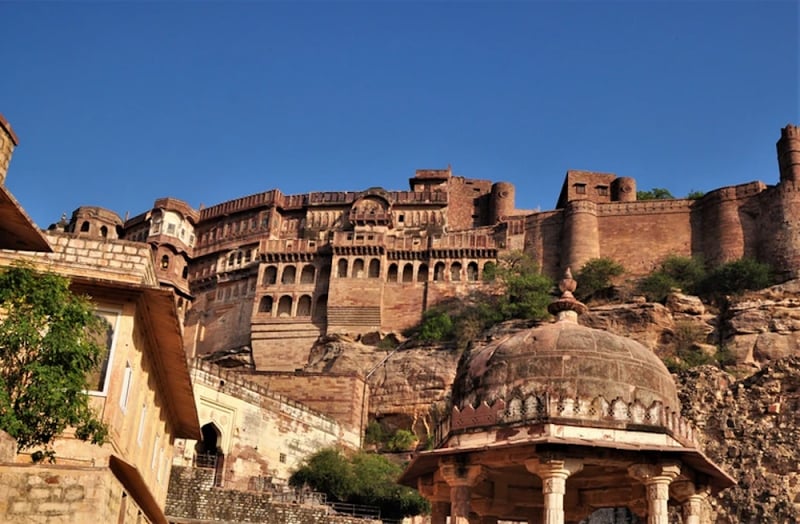 In this third and final instalment to the Batman trilogy directed by Christopher Nolan, Bruce Wayne (Christian Bale) comes out of hiding to battle the terrorist Bane (Tom Hardy). Aside from the fictional city of Gotham, The Dark Knight Rises also places the spotlight on the real-life Mehrangarh Fort. This centuries-old structure, which towers over the city of Jodhpur, India serves as the exterior of the prison called the Pit. In a nutshell, it's where Bane imprisons and tortures his enemies (yep, pretty morbid stuff). 
And how about the actual prison scenes — specifically, the part where Bruce takes a literal leap of faith in order to escape? That one was partially filmed in Chand Baori: a famous stepwell that's 13 storeys deep, with over 3,000 terraced stone steps! (I say 'partially' because, obviously, there's CGI involved). However, it's not actually underneath Mehrangarh Fort. Instead, you'll find this in the quiet town of Abhaneri, which is about a seven-hour drive from Jodhpur.
Also read: 15 Best Feel-Good Movies to Watch on Netflix Right Now
Excited to book that trip, but can't do so just yet? Let these Hollywood movies quench your wanderlust in the meantime. 
The future is bright for Asia-centric movies. Though honestly, there should definitely be more of these in cinemas! So, which of these films do you think has done the best job in showcasing the region's majestic sights? We'd love to hear all about it! 
---
Featured and Facebook image credit: IMDb