All avid travellers have heard this catchphrase before — "Incredible India". 
But only a handful scratch beneath the surface to find out what else makes the country one truly incredible destination. Beyond Bollywood, the Taj Mahal, and a rich culinary scene brimming with spices and flavours unimaginable are gems that make just as big as an impression. So read on and surprise yourself with these often overlooked reasons to travel to India.
1. Here, you can live like royalty
Though it's pretty easy to come across budget tips when you travel to India, it doesn't necessarily mean that it's solely a budget-friendly destination. Here, you can live like royalty — like maharajas and maharanis, to be exact. And no, we aren't talking about typical luxury travel hinged on designer labels and five-star dining (but do note that's very possible if that's what you're after!). 
We're talking about boarding a 'palace on wheels', sipping on the finest chai, being chauffeured around on a handsome vintage vehicle, and having intricately embroidered tunic tops handmade just for you. There's fine living, and there's luxury with a cultural heart. The latter is what awaits when you travel to India.
2. You'll find snow practically all year round but still have the desert close by
Yes, you read that right. You'll find snow most of the year in India… if you know where to look, that is. Clue: Head north. While staying in India's plains as well as its Southern regions will acquaint you with warmer temperatures for which India is known, seeking Northern India will lead you to more chilly adventures.
Keep in mind that a chunk of the great Himalayas is actually found in India and some of these areas look like winter wonderlands all year round. The peaks in North Sikkim, for example, is known as a place for perennial snow. Kashmir, Narkana, Rohtang, and Auli are other spots in India where travellers could experience snow depending on the season. What's more, if you make your way down to the country's southern regions, you can experience the total opposite any time of the year — sand dunes, deserts, and even green plains with plenty of wildlife!
3. The place is a haven for history and culture geeks
We all know that India is home to the most stunning world heritage sites. That alone gives us a glimpse into how deeply immersed this nation is in history. So if going back in time is more your thing, you should know that India won't disappoint. It's home to one of the world's oldest civilisations, after all!
We're not talking about time travel, of course. But countless historical sites afford you a peek into India's storied past. From the hill forts of Rajasthan to the iconic Taj Mahal in Agra and the many ancient Hindu and Jain temples that dot the county, there's plenty to see. Pilgrimage cities like Pandharpur and heritage towns such as Sawantwadi (which both happen to be in Maharashtra) are just a few examples of where history and culture enthusiasts can geek out when they travel to India.
4. To travel to India is to give yourself a chance to slow down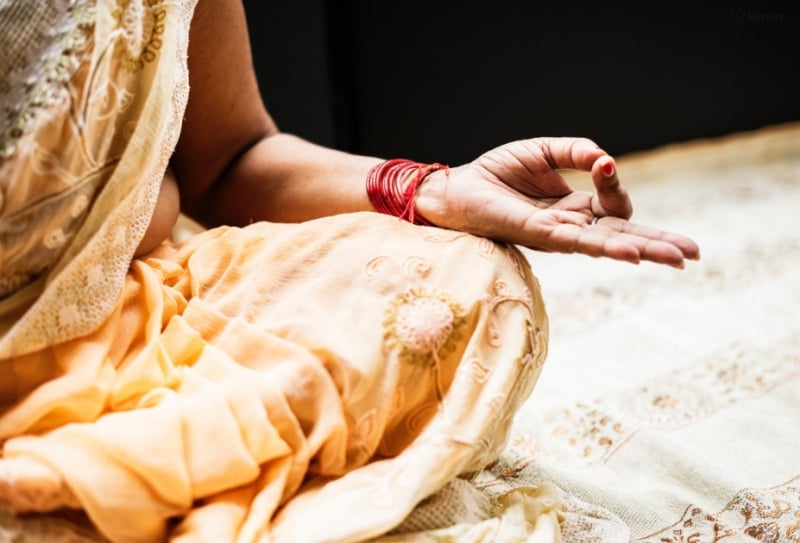 Despite the hustle and bustle in its major commercial centres like Mumbai and New Delhi, India is actually the perfect place to take a breather. It's home to yoga and meditation, a tea culture that allows you to tarry a while, and the Darjeeling Himalayan Railway (which slowly takes you to verdant tea plantations paired with incomparable views of the Eastern Himalayas and the country's rolling hills.)
Travel is indeed exciting, but that doesn't mean you'll always have to do it running after tours and restaurant reservations. Think Julia Roberts in Eat, Pray, Love, when she had to stay in India and slow down to get her life back on track.
Also read: Now Showing: Must-Watch Travel Movies That Spark Wanderlust
5. It's where majestic wildlife wander freely
Tigers, lions, elephants, and even rhinos — all these animals have a haven in India's many wildlife parks and sanctuaries. The Gir National Park, for example, was established to protect Asiatic lions, alongside healthy populations of antelopes and leopards. Kaziranga National Park, on the other hand, is a UNESCO-enlisted sanctuary that houses several amazing species native to the country: Indian one-horned rhinos, Ganges River dolphins, Indian elephants, and Bengal tigers, among others. The best thing about visiting these nature parks is that you get to play a role in wildlife conservation while contributing to ethical tourism. It's thrilling as it is rewarding!
Also read: 10 Thrilling Adventure Activities to Do in India
6. It's a land where love and faith run deep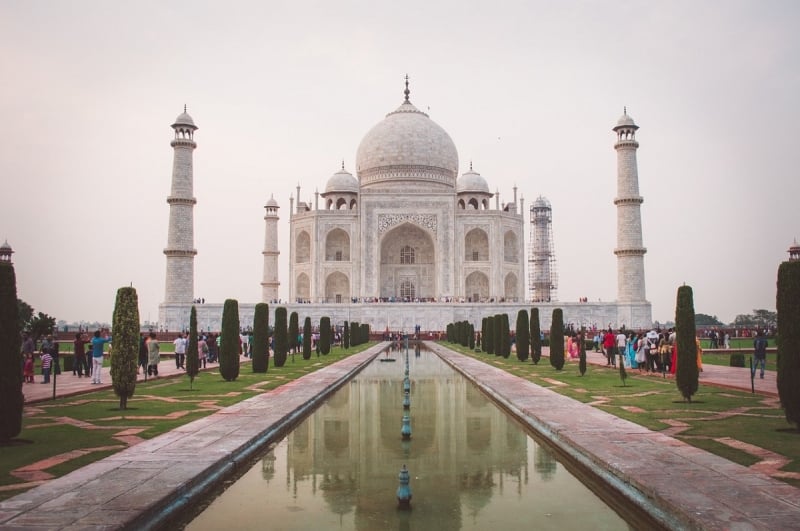 They say the Taj Mahal was born out of a man's undying love for his wife, who had passed away in childbirth. Mughal emperor Shah Jahan had the iconic monument built to honour his beloved, Mumtaz Mahal, in the 17th century. Talk about grand gestures, eh? It is also in India where you'll find more than a million places of worship, including a modern temple dedicated to all faiths. It's called the Lotus Temple, if that got your attention, and you can learn more about it here.
Needless to say, India is a land where love and faith run deep, which is why it's the perfect place to go on a spiritual journey. Not sure where to start? We've got you covered.
Also read: 5 Places to Start Your Spiritual Journey in India
7. There are plenty of tropical islands and beautiful bodies of water to visit
Bet you never hear of India and immediately think of beaches and the ideal island getaway. As far as bodies of water are concerned, bet the first thing that comes to mind is the Ganges River! But here's the thing: India has a lot to offer when it comes to tropical appeal. Unknown to most, the country boasts of postcard-worthy beaches along the Indian coast! And if you've had your fair share of fun under the sun, then why not explore India's mesmerising lake cities. Go on a cruise or simply rent a boat and row about. No matter what you choose to do, we're sure the view will be worth it.
8. It's a fashion and shopping capital
Since it is known for glitzy Bollywood, then you wouldn't be surprised that there are many commercial districts in India that serve as fashion and shopping capitals, too. Jaipur and Agra's bazaars teem with eye-catching trinkets, fabric, and all sorts of tokens that will keep India close. These bazaars afford you access to India's handicrafts and cultural souvenirs. But for something more modern and high-end, we suggest making a beeline for High Street Phoenix in Mumbai. Or you can drop by the Emporio Mall in Delhi, where you can expect to splurge and splurge some more.
9. Without a doubt one of the most colourful places on Earth
One rarely has to convince a traveller that India is among the most vibrant places on the planet. Just google Holi Festival photos, and you'll be sold on the idea. And have you ever seen colourful saris and Indian silk? They'd make anyone "Instagrammably" pop out in a photo!
If, on the other hand, you'd need more convincing, then consider these fun facts. Jaipur is often called the "pink city". Jodhpur is known as the "blue city". India's most popular tourist circuit is referred to as the "golden triangle" and Holi, if you didn't know, is actually celebrated by throwing powdered pigments into the air. Or spreading these on the face of the person nearest you — your choice. But before you go joining your first Holi Festival in India, you should know that the occasion is more than just a time to go goofing around while flinging coloured powder everywhere. The festival of colours celebrates the coming of springtime, which in turn, allows participants to honour several themes such as life, time's passing, and the changing of the seasons.
10. Train travel is quite scenic — and fancy
This one's for lovers of land travel. You're in for a unique road trip if you choose to travel to India! We've already mentioned that the country offers a 'palace on wheels', but we didn't dive into the details. It's actually a train that doubles as luxury accommodations… ornate suites and saloons, fine dining, 24/7 concierge service — the works. On top of that, passengers get to enjoy sweeping views of India's railway routes. And that's just one of India's most scenic train routes. There are more! Choose from desert circuits or a tour of the Indian mountainside. Either way, everything is bound to be picture-perfect.
Also read: Exploring India By Train: 7 Breathtaking Routes with the Most Scenic Views
We're pretty sure we haven't covered everything there is to experience in India. Perhaps what makes it an incredible destination is that it's full of surprises. As tour agency Aayan Journey puts it, "one country, many worlds". If you're journeying to India soon, let us know what else you discover. We'd love to hear what you think makes India incredible!
---
Special thanks to India Tourism Singapore for inviting TripZilla to the Incredible India Road Show in Manila, Philippines.