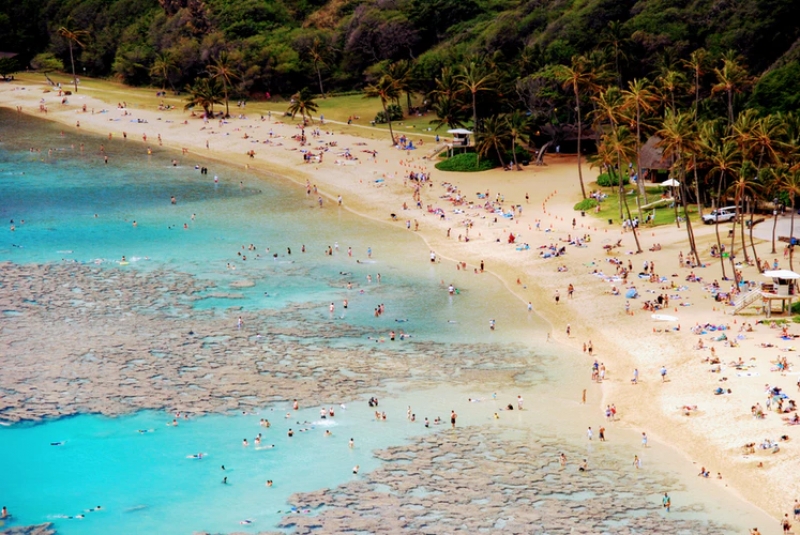 We all deserve a good beach vacation every once in a while. Now you're probably thinking of the same old spots – Bali, Phuket, Langkawi, maybe even Batam – that have grown to become less exciting destinations because of the large, noisy touristy crowds or simply because you've been there too many times to count. Worry not! We're here to spoil you with more exciting locations for a relaxing beach vacation.
Southeast Asia
Koh Samui, Thailand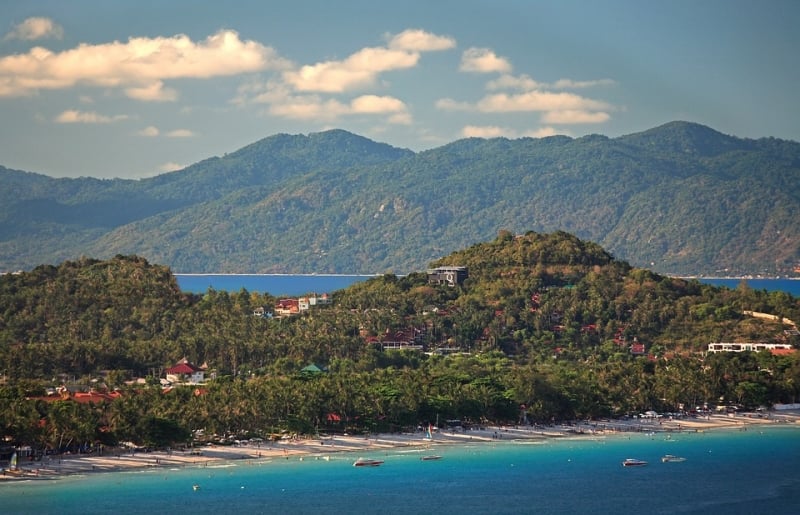 Say goodbye to Phuket and Krabi, and hello to Koh Samui! The island – the second largest in Thailand – is known for its breathtaking nature all around, from chalk white, palm-fringed beaches to lush tropical rainforests. While the abundance of luxury hotels and spa resorts across the island tempt many visitors into relaxing throughout their stay, there are also a ton of local attractions and activities that both the kids and adults will enjoy, like marine parks, and zip-lining through the jungle. Other places of interest include the colourful Wat Plai Lem temple, bustling Fisherman's Village Walking Street, and sunny Chaweng beach.
Phú Quốc, Vietnam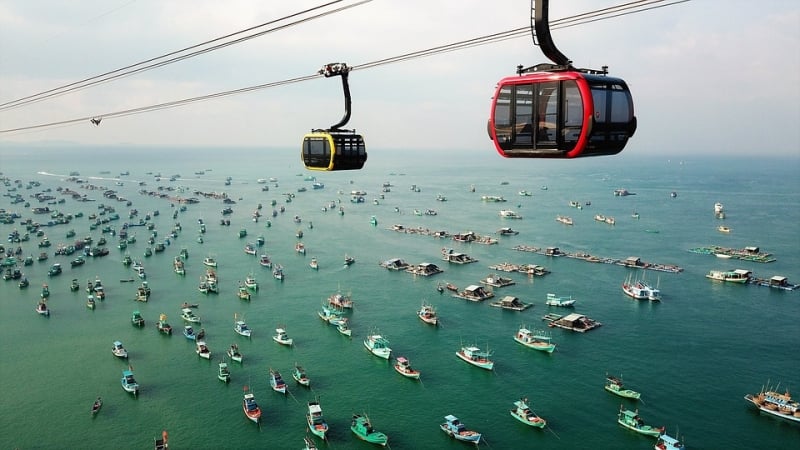 Think of Vietnam's scenic nature and the first few places that pop into your mind probably include Sapa or Ha Long Bay, not Phú Quốc – a tropical paradise situated about an hour away from Ho Chi Minh City. Apart from gorgeous greenery and uncrowded beaches, historical sites and traditional fishing villages are sprawled all around the island, making it a perfect destination to explore and experience local life. Plus, activities such as snorkelling, island hopping, bird-watching are especially popular in Phú Quốc. So don't worry about not finding something fun to do, because you'll be spoilt for choice!
Boracay, Philippines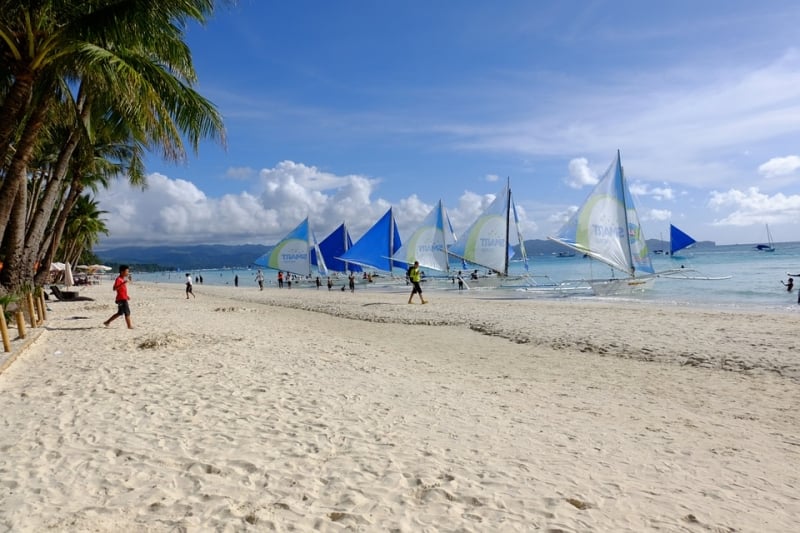 The name Boracay is no stranger to the tourism game when it comes to beautiful beaches in Southeast Asia. The main star, Boracay's dreamy White Beach, is a picturesque 4km stretch of sand lined with blocks of bars, restaurants and dive shops. Catch the beautiful sunset before immersing yourself in nightlife party and music. However, hold your plans to visit Boracay until the end of the year! Starting April 2018, the island will be undergoing a "rehabilitation" period for six months. But fret not, this only means even better conditions when it reopens end 2018. Good things come to those who wait!
Lombok, Indonesia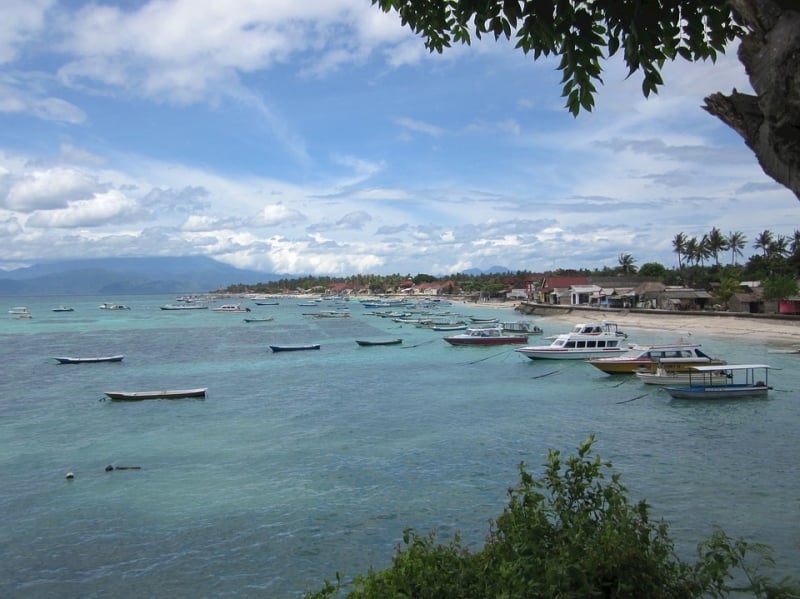 Bali's up-and-coming neighbour, Lombok. is gaining momentum as the new talk of the town. Blessed with pristine beaches and breathtaking topography, Lombok is a must-go for families with a more adventurous spirit. Instead of simply relaxing at the beach, why not explore Lombok by taking a guided fishing trip? Excite your senses as you get onto a traditional outrigger or a bigger, modern sport-fishing boat and expect deep-sea fishing for an array of species such as tuna, mackerel, and sailfish. Depending on what you're chasing, there are many spots for you to sink a line as a family activity during your holiday.
Sihanoukville, Cambodia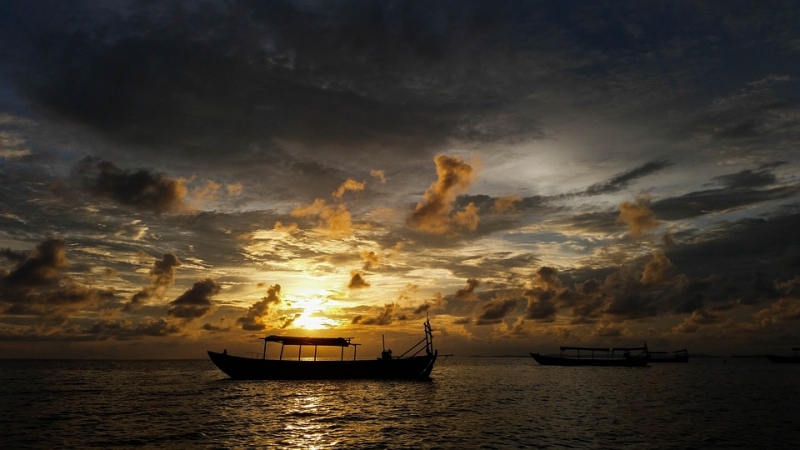 With rapid and inevitable development dominated by casinos and gaudy commercial centres, Sihanoukville may not be the mainstay for pristine and untouched beaches. However, it has remained the starting point for Cambodia's best white-sand beaches and charming southern islands. Don't leave out Otres Beach if you plan to visit Sihanoukville, it promises to be a breath of fresh air. Many past visitors have lauded the food there, some calling it the best Khmer food in Cambodia. Sounds like a delicious plan!
Phang-Nga, Thailand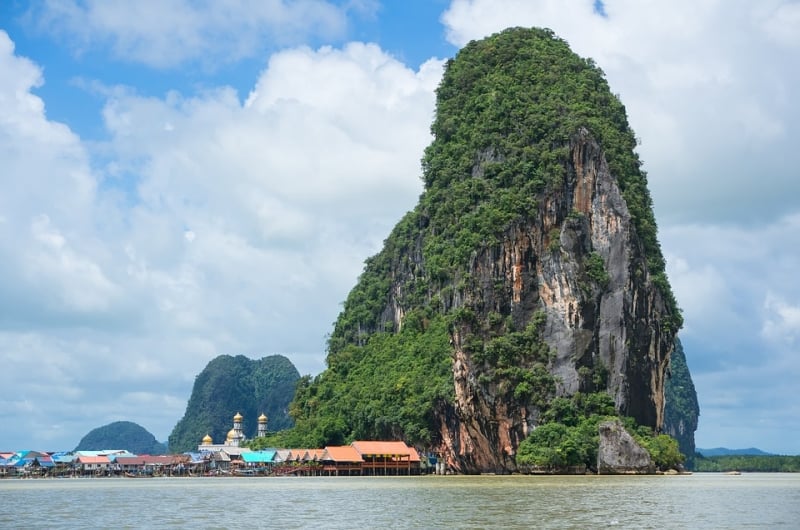 Phang-Nga boasts some of Thailand's finest underwater treasures with its magical offerings of a scenic experience unlike any other. With jungle-shrouded mountains to aqua bays sparkling under the bright skies, there will be something for everyone to marvel at. Phang-Nga is very seasonal, with fewer arrivals during the May to October period, leaving your family plenty of space to relax on its sun-kissed beaches, especially if you visit during the June holiday season.
East Asia
Okinawa, Japan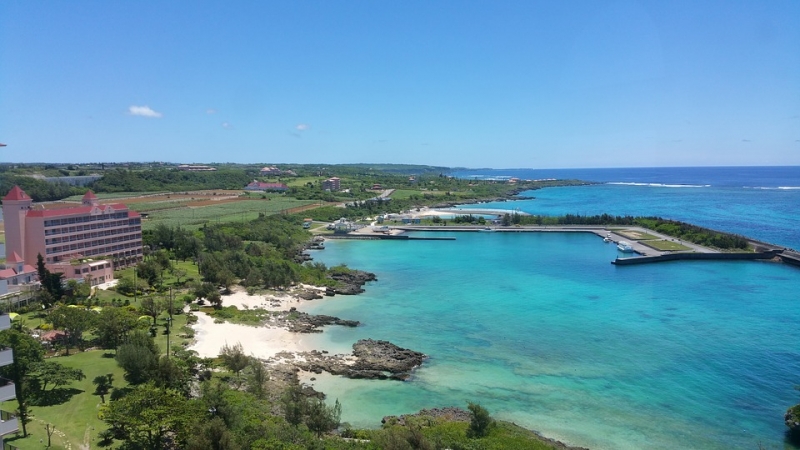 While Japan's an especially popular travel destination during winter – where many flock to the country for its plethora of ski resorts and hot springs – the country is also home to a hidden gem of a summer holiday destination: Okinawa. Okinawa is a prefecture of over a 100 islands, and like other beach destinations, is home to beautiful turquoise waters. If you're planning to spend more than just a few days abroad, then island-hopping in Okinawa is a fantastic idea. There are tons to see and do, like the Okinawa Churaumi Aquarium (once the world's largest aquarium) and Shuri Castle. And of course, eat – fresh seafood (especially tuna) is not to be missed!
Jeju Island, South Korea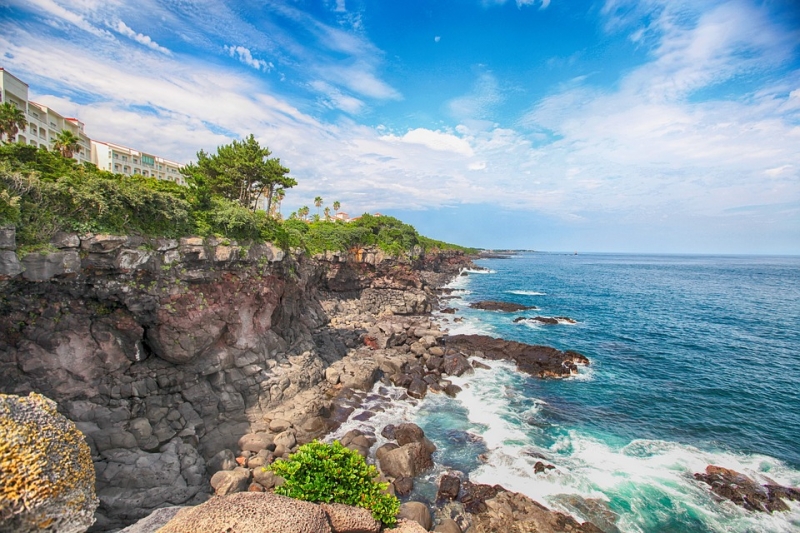 Jeju Island is one of the world's New Seven Wonders of Nature, and a mere hour's flight away from Seoul – making it a well-loved travel destination amongst locals and travellers alike. It's home to several UNESCO World Heritage Sites, namely Mount Hallasan, Seongsu Ilchulbong, and the Geomun Oreum Lava Tube System. Natural wonders aside, the rich culture and way of life on Jeju Island is eye-opening and interesting. Kids will love watching sea women (haenyo) in action and riding on a steam train at Eco Land Theme Park. Last but not least: dozens of luxury beach resorts can be found lining the shores. So why not treat the family to an unforgettable stay? We promise the views of the East China Sea are worth it.
Odaiba, Japan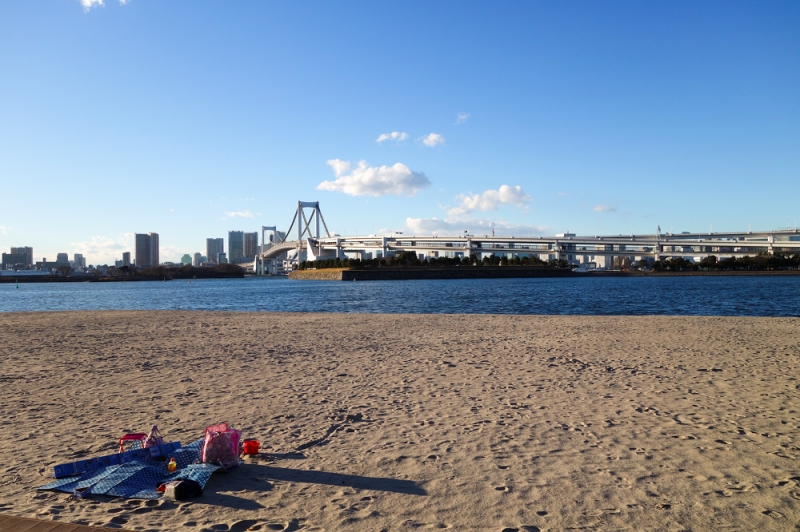 If you're already planning to visit Tokyo, why not spend a day with your family at Odaiba to escape the bustle of city life? Nestled in Tokyo Bay, the artificial 800-metre long Odaiba Beach is a destination fit for a day of family fun. An array of events are organized on the beach, ranging from volleyball games to sailing competitions. It offers the pleasant view of the city skyline, including the famous Tokyo Tower. Furthermore, there are very few places in Tokyo that could rival Odaiba as the ideal place for watching sunsets together as a family.
Sanya, China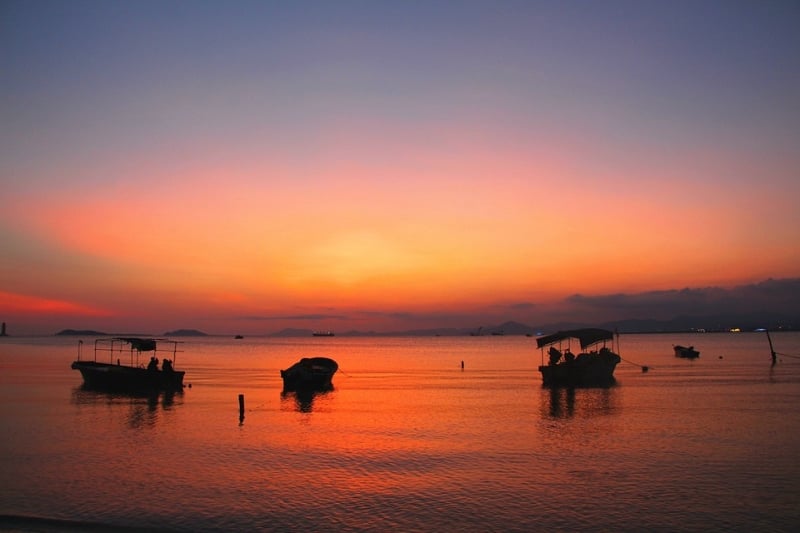 The "Hawaii of China", Sanya has positioned itself as a steadily growing tourism spot for many from all over the world. It boasts itself as the country's premier beach destination with many activities such as snorkelling and rainforest hiking that will keep your whole family entertained. Have a good swim in the clean, beautiful waters of Yalong Bay and Dadonghai but don't forget to head to Wuzhizhou Island or up north to explore pristine and natural landscapes.
Busan, South Korea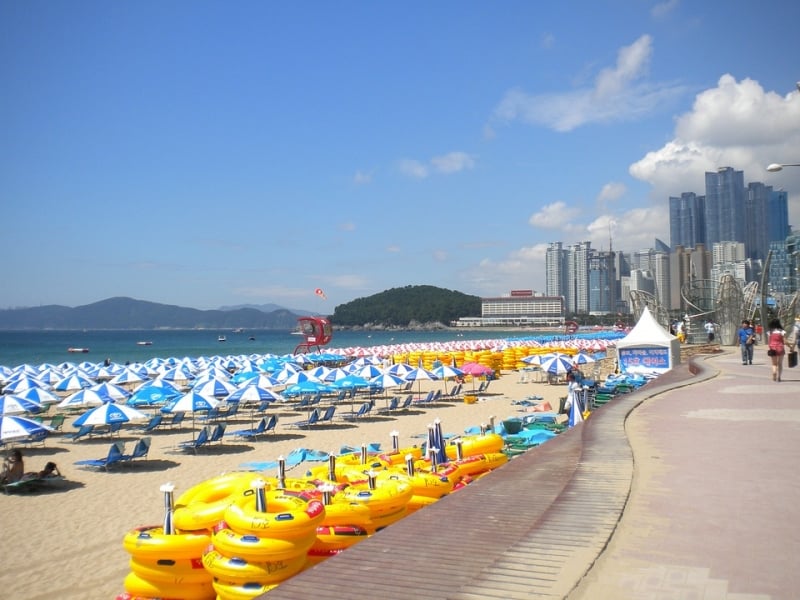 The Haeundae Beach in Busan is considered one of South Korea's most beautiful beaches and it only takes about 40 minutes to reach by subway from Busan Station. Due to its easy access, the beach is busy throughout the year and hosts many festivals, including beach-related cultural events in Haeundae. It is also one of the most popular spots in Busan to view the New Year sunrise, a must-go event in South Korea. This train to Busan will definitely promise only good memories, not walking zombies!
South Asia
Goa, India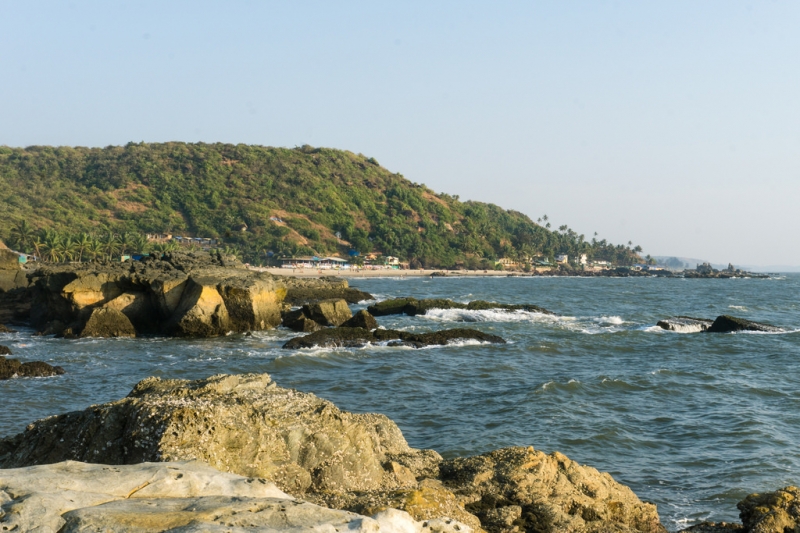 The state of Goa is calm and serene: it lies on the edge of western India and faces the majestic Arabian Sea, miles away from the busy cities of Delhi and Mumbai. Goa's coastal areas are defined by golden shores and exciting water sports including banana boat rides and parasailing – ideal for the young (and adventurous)! Beach life aside, Goa is also home to two UNESCO World Heritage Sites showcasing the state's Portuguese colonial history: the Bom Jesus Basilica, and Old Goa. There's no need to take off your explorer's hat if you're planning to have a beach vacation – at least not in Goa!
Gokarna, India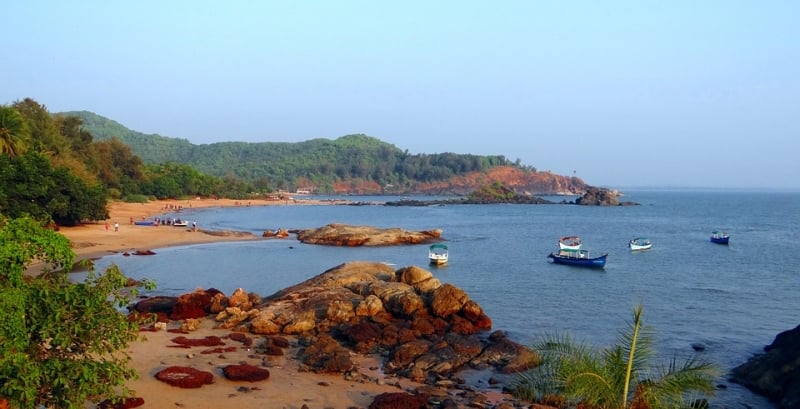 Say Om – and what comes to mind is the sacred sound and spiritual icon of Hinduism. In fact, this was how the name Om Beach, Gokarna's most well-known beach, came to be. The beach is shaped as two semi crescents joined together creating the symbol of Om! Visitors will definitely be spell bounded by the scenic beauty of the beaches surrounded by thick greenery and unparalleled tranquillity. Bring your family out on a stroll along the shores of Gokarna and be treated to the long stretch of white sand and dramatic rocky terrain in any direction you look!
Maldives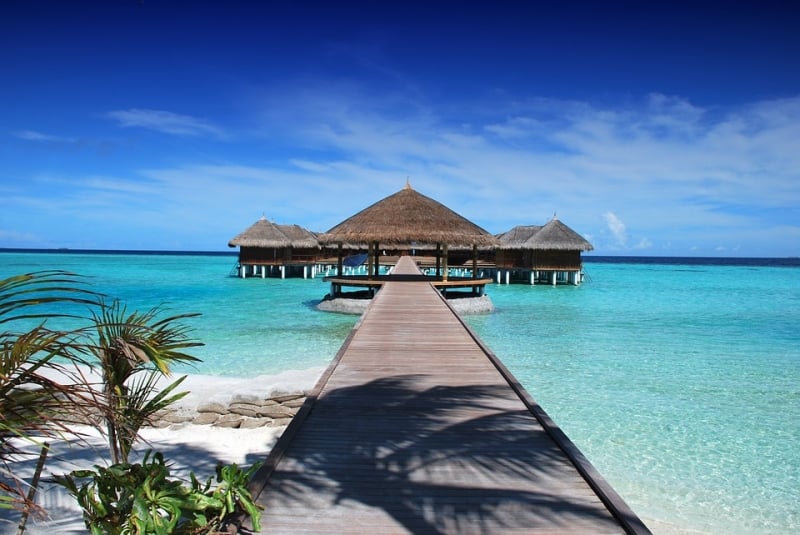 Dive into a whole new world when exploring this tiny nation in the middle of the Indian Ocean. With its unbelievable beaches, Maldives can claim the throne when it comes to having some of the best beaches in the world. With consistent white powder sand and crystal clear water, it is no surprise that this Indian Ocean paradise continues to attract more than a million visitors per year. Start off your adventure by flying into capital Male before visiting some of the country's 1,200 islands by boat or a seaplane. Sounds like a good plan to be "lost" in the middle of the ocean!
Unawatuna, Sri Lanka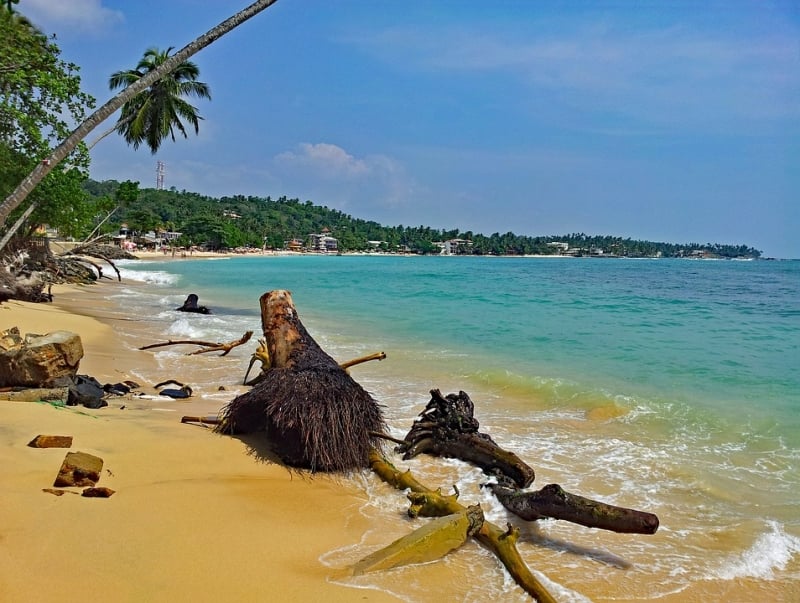 One of many palm-lined beaches in South Asia, Unawatuna is a popular beach destination because of its turquoise waters and an array of guesthouses and restaurants. Located just 6km away from the historic city of Galle, the resort's location is more than wonderful. Furthermore, what's a unique experience at the beach without watching turtles lay eggs along the shore? At Unawatuna, a sprinkle of luck goes a long way in catching these amazing sea turtles come on land. Otherwise, the turtle hatchery just 3km south of Unawatuna, which conserves turtle eggs laid on the wide long beach, might do the trick. Hatch a plan and you're ready to go!
Hikkaduwa, Sri Lanka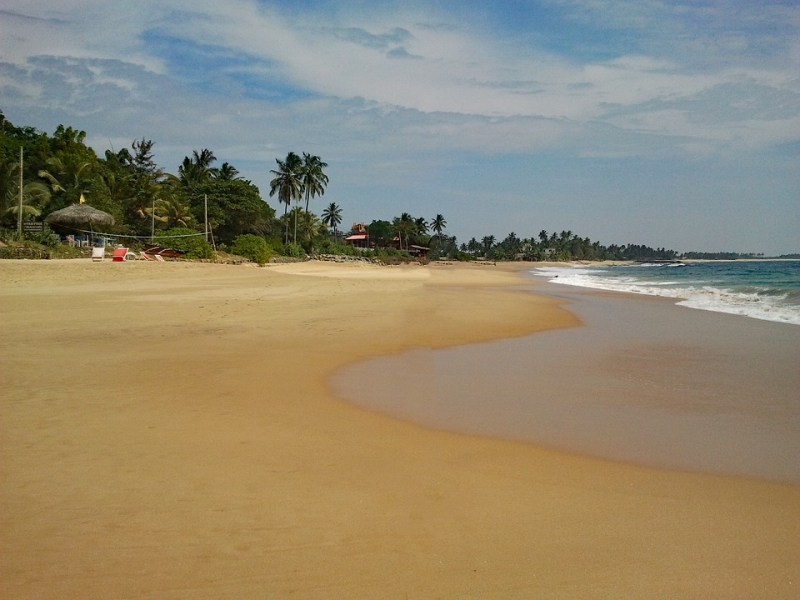 Fly into capital Colombo and make your way south to beautiful Hikkaduwa, a coastal town renowned for being the first of Sri Lanka's white beaches to attract visitors. Fix on your snorkelling gear and dive into the crystal clear waters to enjoy the colourful array of fishes darting around, which is also the most environmentally-friendly way to admire nature! Corals in colours of the rainbow line the coast of Hikkaduwa and are home to countless numbers of marine species. Be spoilt for choice with the beachfront accommodation options available and it's easy to see why Hikkaduwa is on one's lips when visiting Sri Lanka. Experience nature during the day and relax in your comfortable lodging when night comes!
Can't wait to plan the next family beach vacation already? We shan't hold you back any further – good luck on your trip planning! P.s. Don't forget your sunscreen!