People like watching movies for different reasons.
A good plot makes for great narratives. Avid fans are likely to follow the release dates of films that feature their favourite actors. Others are based on comics, biographies, books, and real-life events, and this makes the flicks even more appealing. Audiences also keep a lookout for cinematography, set design and sound, and costumes — all elements that add to any movie's pizzazz.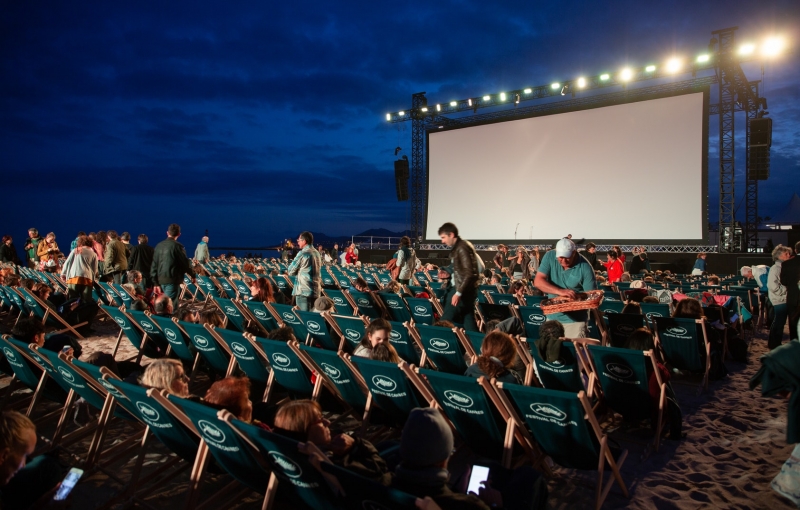 But personally, I love how films can transport us to different places beyond our wildest dreams. There's something magical about a motion picture that just brings you to a different place (or time). A handful of movies call out so strongly to some travellers that it makes them want to book a trip as soon as the credits roll out. Don't believe us? Ready your popcorn and put one of these flicks on. Let's see where it takes you.
P.S. We promise we didn't mention any (major) spoilers!
1. Call Me By Your Name (2017)
Based on a novel by American author André Aciman, Call Me By Your Name is a coming-of-age story. Both poignant and pure, it tackles the intricacies of first love. The plot revolves around 17-year-old Elio Perlman (Timothée Chalamet) and the object of his affection, Oliver (Armie Hammer) — a 24-year-old graduate student who becomes the assistant of Elio's father, a university professor. Now we must remember that this is all set in idyllic Lombardy, Italy, where Elio and his family reside. When Oliver comes over for the summer internship, Elio begins to embrace his truth and understand what his heart yearns for. The beautiful Italian countryside with beautiful leading men — what more could we ask for?
Highlighted destinations: Crema and Sirmione in Italy
2. Crazy Rich Asians (2017)
Another movie that's based on a bestselling book, Crazy Rich Asians is the silver screen adaptation of a novel by Singaporean-American writer Kevin Kwan. The story exposes the lavish lifestyles of the crazy rich and truly famous clans of Asia, with an emphasis on Singapore. Naturally, this means the film features the best of Singapore, so take notes!
We begin with American-born Chinese Rachel Chu (Constance Wu), who has been wooed and won over by her boyfriend, Nick Young (Henry Golding). But it turns out Nick comes from an absurdly wealthy Singaporean family — a tiny detail he chose to keep from Rachel. The couple's CRAZY love story starts to unfold when they take "an adventure East," as Nick puts in the trailer. We've all seen this storyline before, especially in those Asian sitcoms: poor (or middle-class) girl meets an insanely rich boy. Boy and girl fall in love. Rich family gets in the way of a happy ending. What do you think is going to happen?
Highlighted destinations: Singapore and Malaysia
3. Before trilogy: Before Sunrise (1995), Before Sunset (2004), Before Midnight (2013)
The Before trilogy is such a guilty pleasure. First off, watching it is practically like eavesdropping on the lead characters' long, intimate exchanges. The three movies spotlight the magnetic attraction and inexplicable connection between Celine (Julie Delpy) and Jesse (Ethan Hawke). Second, the trilogy is like a tour of the shooting locations. At some point, you feel as if you're actually travelling with the couple — you walk with them, go on a drive with them, get aboard the train with them… you get the picture.
Interestingly enough, all three movies were shot with gap years deliberately spaced far in between. This was a long-term commitment for the entire cast and crew. That way, too, the actors actually aged and matured with the films under the franchise.
Trivia & tip: Aside from being the lead actors, Julie Delpy and Ethan Hawke were also writers for all three films. That's probably why the conversations were so candid and real. We recommend a movie marathon — watch all three in one go!
Highlighted destinations: Vienna (for Before Sunrise), France (for Before Sunset), and Greece (for Before Midnight)
4. Jab Harry Met Sejal (2017)
Yes, Jab Harry Met Sejal (When Harry Met Sejal in English) sounds a little familiar (think When Harry Met Sally), but no — the plot is different and the former is a Bollywood film. The story follows Sejal, who loses her engagement ring while on holiday in Europe. This disaster prompts Sejal to ask her depressive tour guide, Harry, for help in retrieving the ring before she flies back to her fiancé. This is where the unlikely duo's European adventure begins. If you're smelling a love triangle, then you aren't far off. We'll stop there to avoid spoilers.
Highlighted destinations: Amsterdam, Prague, Budapest, Lisbon, and Punjab
5. The Lord of the Rings trilogy: The Lord of the Rings: The Fellowship of the Ring (2001), The Lord of the Rings: The Two Towers (2002), Lord of the Rings: The Return of the King (2003)
This fantasy trilogy has such a HUGE following that I don't even have to go into a detailed summary. Simply put, the movies chronicle the adventures (and misadventures!) of Frodo (Elijah Wood), a hobbit tasked to save Middle Earth from the wrath of Sauron, a dark lord who is as evil as he is tyrannical. The films were based on the famous novel-series by J.R.R Tolkien, whose three books under The Lord of the Rings remain widely read today. Avid fans would actually plan vacations at the amazing shooting locations of these movies. Some sets from the franchise are now popular tourist destinations. A quick Google search will tell you why.
Tip: Try Googling The Shire and Hobbiton.
Highlighted destination: New Zealand
6. Forrest Gump (1994)
An iconic film starring Tom Hanks, Forrest Gump paved the way for memes and GIFs based on the expression, "Run, Forrest, Run!". Film website IMDB describes Forrest as a "simple man with a low I.Q. but good intentions," and that is exactly who you'll see all throughout the movie. The plot follows the highs and lows of Forrest's life, and also shows audiences what love might look like for a man like Forrest Gump.
Highlighted destinations: Alabama, South Carolina, and Georgia in the United States
7. The Last Samurai (2003)
As the title suggests, The Last Samurai spotlights the eradication of the Samurai warrior class in Japan. When the Emperor hires American military officer Capt. Nathan Algren (Tom Cruise) to train Japanese military in the art of modern warfare, Capt. Algren is given a peek into the customs and culture of the Samurai. He then finds himself torn between helping two worlds and playing a role in two conflicting causes — one that is influenced by innovation and the other bent on preserving the past.
Trivia: Although the setting is Japan, much of The Last Samurai was shot in Taranaki, New Zealand. But some scenes were definitely filmed in the Land of the Rising Sun.
Highlighted destinations: Japan and New Zealand
8. P.S. I Love You (2007)
Get ready to bawl your eyes out because P.S. I Love You is all about loss and the heartbreak that comes with death. Holly Kennedy's (Hilary Swank) life stops when her husband, Gerry (Gerard Butler) dies from an illness. Even though they bickered a lot, Holly realises that she could not go on without the love of her life. We all expect Holly's unending grief, but what surprises us is what Gerry has prepared for Holly before his passing to help her cope with the loss.
With Gerry's sweet gestures even from beyond this life, the story unfolds. On the road to rediscovery, Holly finds herself and the strength to move on. Watching P.S. I Love You feels like you're going on the same healing journey that Holly is experiencing. Gerry even pre-arranged a trip for Holly across Ireland and this is where you'll see stunning scenery. At this point, the audience will have fallen in love with Gerry, who appears to be the perfect beau. Why do the good characters have to die?! *insert ugly cry here*
Trivia: The movie was based on a novel with the same title by author Cecilia Ahern.
Highlighted destination: Ireland
9. Train to Busan (2016)
Train to Busan is actually a zombie apocalypse film that happens almost entirely in — you guessed it — a train to Busan, South Korea. So, no, you don't actually get to see much of the port city. But it did effectively hype the destination. It also helped that the film starred a well-loved Korean actor, Gong Yoo.
In the box office hit, Gong Yoo plays a father who tries to bond with his estranged daughter. What was meant to be a pleasant train ride from Seoul to Busan ended up being a life-or-death scenario.
Highlighted destinations: Seoul and Busan in Korea
10. Your Name or Kimi no Na wa (2016)
This Japanese animated film has won the hearts of viewers all over. It's drama, romance, and fantasy in one, and it spotlights two high-schoolers living in Japan. There's Taki from bustling Tokyo and Mitsuha, who lives and studies in the bucolic town of Itomori with her younger sister and her grandmother. Taki and Mitsuha are essentially strangers to one another, but a mystical occurrence which allows them to swap bodies connects the two despite the distance. At one point, they have no idea that they're falling in love. They become drawn to each other and plan to meet, but things don't always go smoothly.
Even if Your Name (Kimi no Na wa in Japanese) is an animated film, it effectively paints an artful picture of Japan — from its city views and landscapes to its dining scenes, its busy public transport, and even its customs and traditions.
Trivia: The town of Itomori is fictional, but its aesthetics and culture were based on several areas in Japan.
Highlighted destinations: Tokyo and rural Japan
11. Eat, Pray, Love (2010)
If you're feeling lost in the world of adulting (like me), Eat, Pray, Love will show you that you are not alone. It happens to the best of us. Take for example, Liz Gilbert, played by Julia Roberts. Her world falls apart just when she thought she had everything — a supportive husband, a successful career as a writer, and a home of her own in New York. Even when Liz has all of this, she begins to feel empty and unfulfilled. So she files for divorce, takes a year-long leave from work, and travels to three different countries in search of meaning. As its title suggests, Liz eats with passion in Italy, learns to pray fervently in India, and dares to love again in Bali. The movie welcomes viewers to the wondrous world of uncertainty, which, for many, reaches its peak mid-life. We know you want to press play.
Highlighted destinations: New York, Italy, India, and Bali
12. La La Land (2016)
La La Land is a critically acclaimed film starring Hollywood favourites Emma Stone and Ryan Gosling. It, too, is about growing up and finding yourself and eventually realising that there are all sorts of happy endings.
Witness Sebastian's (Gosling) journey as he learns that there is no compromising his love for jazz music. And then there's Mia (Stone), an actor and writer who's been waiting for her big break in Hollywood but just can't seem to come across it. These two wind up in each other's paths and find a love that lasts. But sometimes, big dreams mean having to sacrifice a lot. Great love also asks the same thing. So what are they willing to give up? Watch La La Land and you'll know the answer. You'll also get a comprehensive and wanderlust-inducing tour of the City of Angels, Hollywood and all. This we can tell you: La La Land's cinematography deserves all those awards!
Highlighted destination: Los Angeles, California in the United States
13. Finding Nemo (2003)
Okay, you might be surprised to find this Disney-Pixar favourite on the list. But it's true — Finding Nemo inspires exploration and adventure! A lot of people will already know this, but I'll say it anyway. Finding Nemo is an animated full-length feature that follows the adventures of Marlin, an overbearing and strict clownfish who loses his son and only family, Nemo. On the search for Nemo, Marlin also finds himself. Marlin also gains a lifelong friend in Dory, who I just had to mention because everyone absolutely loves the character (which was voiced by comedian and host Ellen DeGeneres).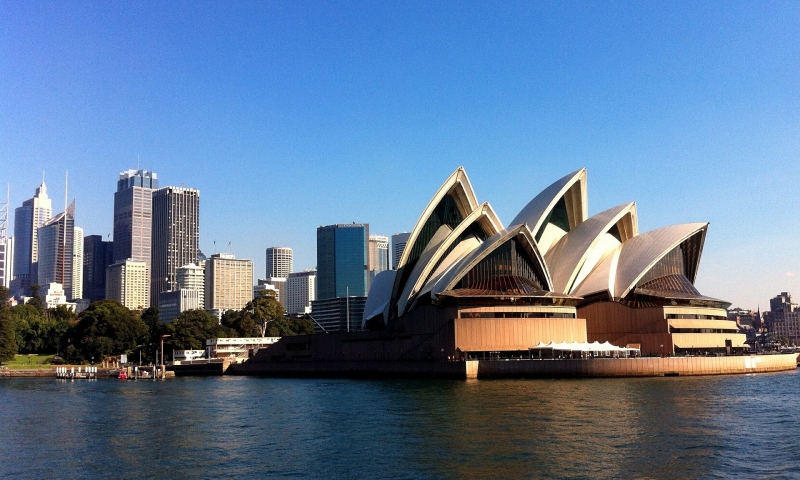 The film is mostly set underwater, which means it shows the beauty of our coral reefs. But it also boasts of stunning animations of Sydney in Australia. Finding Nemo fanatics, say it with me, "P. Sherman, 42 Wallaby Way, Sydney"!
Highlighted destination: Australia
14. Hector and the Search for Happiness (2014)
Through the title alone, you'll immediately get the vibe of this flick. Psychiatrist Hector (Simon Peg) starts to feel guilty for giving advice to his patients, who never seem to get happier. He then comes to the conclusion that he really has little to no grasp of what happiness is. So he sets off on an adventure, where he researches about happiness and where it stems from. In doing so, Hector leaves behind his lovely and loyal girlfriend, Clara (Rosamund Pike) and the comforts of the routine he had back at home.
Like other titles on this list, Hector and the Search for Happiness spotlights self-discovery… and how sometimes, you have to get lost to find your way again. Another fantastic observation is how many films feature characters who turn to travel when they start to feel lost or empty.
Highlighted destinations: Canada, China, Germany, India, South Africa, and United Kingdom
There you have it. We're pretty sure these films will inspire wanderlust or spark your sense of adventure. And if you're already in the middle of planning your next holiday, all the better! A healthy dose of travel inspiration might be exactly what you need to finalise your itinerary. Cheers!
Also read: Travel Itinerary or No Travel Itinerary? That is the Question
---
Facebook image credit: IMDb