If I was asked 10 years ago what I thought my best travel experience would be by the time I turned 25, I'd never have thought that my answer would be Vietnam.
Regardless of its economic status, my impression of Vietnam was that it is a beautiful country with many experiences to offer, and equally amazing people and culture to match.
This impression has only been fortified since my trip. Find out how Vietnam created such a lasting image for me in this 6D5N budget trip below!
Day 1: Singapore to Hanoi
We arrived at Noi Bai International Airport around 10am after a 3.5-hour flight and took an Uber to our accommodation of choice in Hanoi.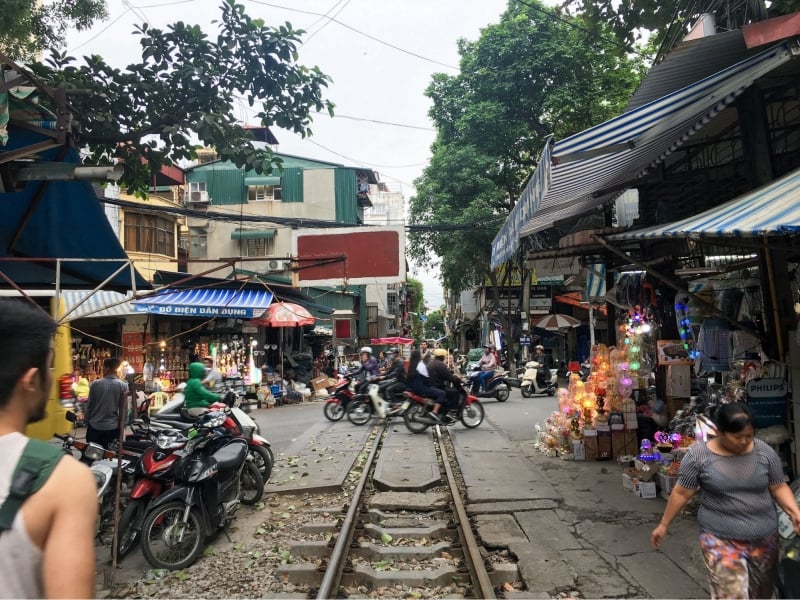 The first order of the day was to book a cruise in Ha Long Bay for the next two days. After that was completed with the recommendation of the hostel's front desk, we roamed freely in the city. Some highlights include having the best banh mi I've had to date just right beside our lodging, and authentic Vietnamese drip coffee by the lake.
Come nightfall, we headed out for drinks and settled for a little roadside pub. Sitting on stools on the sidewalk, the mood and experience were memorable, to say the least. It felt like we were literally right in the streets as pedestrians and cars passed by just inches away.
Day 2: Hanoi to Ha Long Bay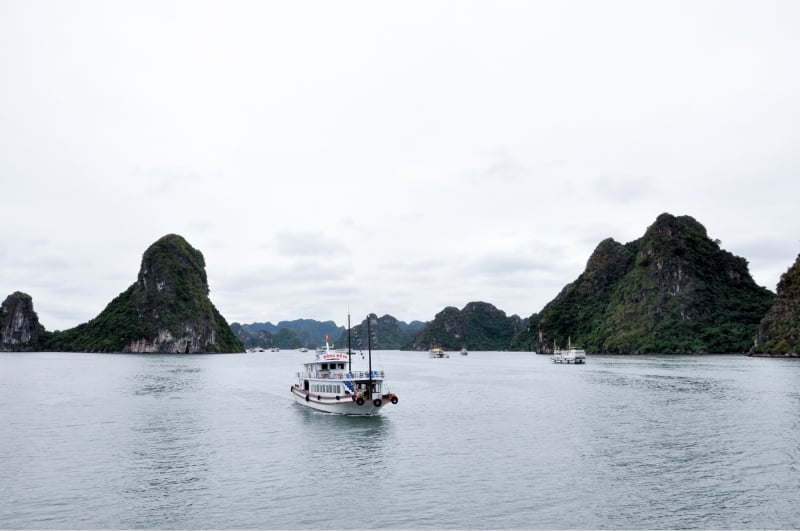 After having breakfast and checking out, we were picked up by a shuttle to head over to the cruise centre.
Embarking on a 2D1N cruise tour, we travelled towards Ha Long Bay, a UNESCO World Heritage Site. The rock formations surrounding us were a truly spectacular sight, and everyone got on the cruise's upper deck to snap photos as keepsakes.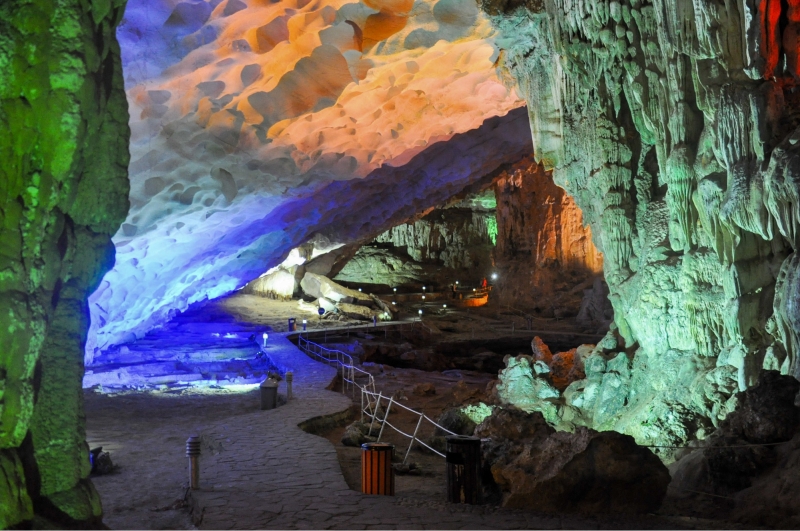 Upon getting off the cruise, we visited Sung Sot Cave ("Surprise Cave" in English) — well known for its limestone formations. Here I felt the impact that tourism has had on nature's unabashed beauty. There were man-made paths that led around the cave lined with ropes that served as railings. The whole cave was lit up by lamps of different colours, and I wished at that point that I could see the cave in its former glory.
For the next activity, we anchored for kayaking in open waters. We struggled a little to coordinate our paddling before we could effectively move and turn, but it was all good and light-hearted fun.
After our dinner, the cruise guide announced that there was free flow beer on the upper deck. Cheers soon turned to laughter after we started going upstairs to collect our beers, as the strong sea winds at 14 degrees were freezing!
Day 3: Ha Long Bay to Hanoi and Sa Pa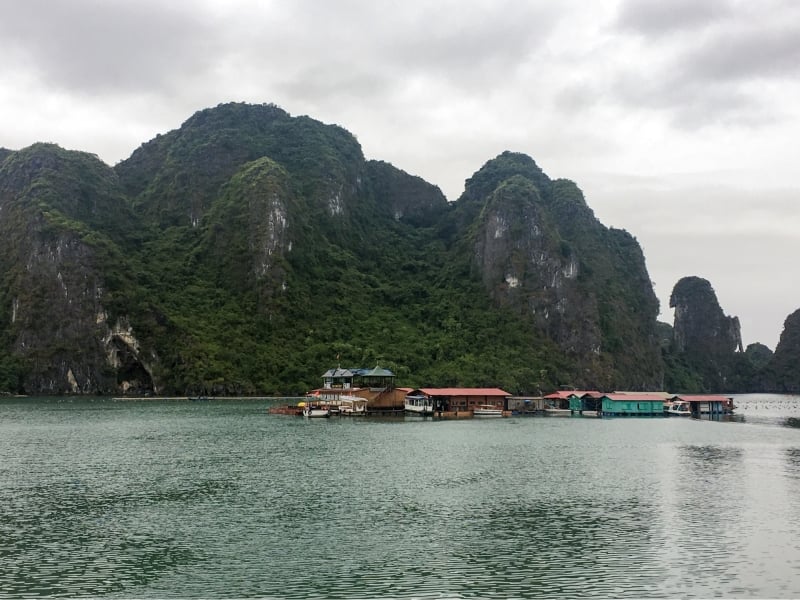 After a night's sleep swaying with the ocean's waves, we visited a pearl farm, where the farmers extracted pearls from oysters to crafted into jewellery. This was followed by a Vietnamese spring roll making class back at the cruise. On a side note, I find a one-day cruise to be sufficient for seeing the wonders of Ha Long Bay.
We returned to Hanoi at about 4pm and settled at one of the many cafes with all our belongings. I wish Singapore's cafes could be more like Hanoi's — perfect for some quiet time and for watching people get on with their daily activities. The youths of Hanoi were noticeably fashionable, conscientiously docked in layers to show off their individual style.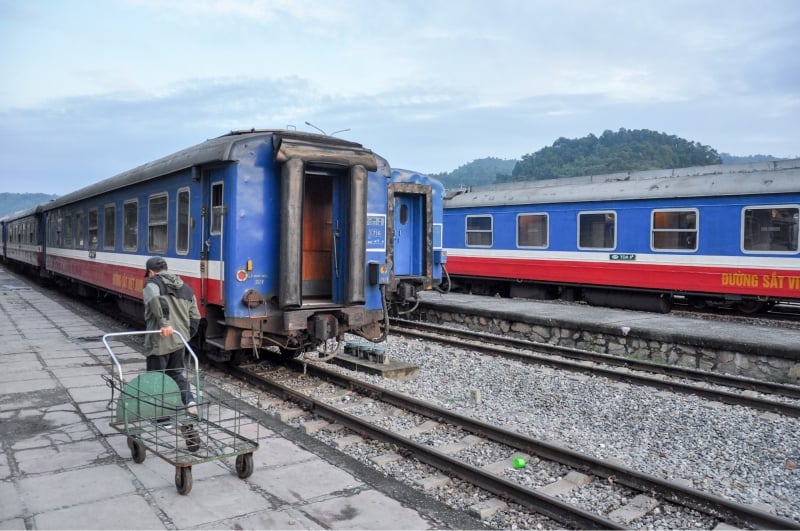 The time came for us to take an overnight sleeper train from Hanoi to Lao Cai. Each room had two double-decker bunk beds, and we were coincidentally put together with a couple of Singaporeans who were going to do a 3D2N trek of Fansipan. After having a couple of beers each, we soon floated off to sleep.
Day 4: Sa Pa
Arriving at Lao Cai in the morning, we hopped on a mini-bus to Sa Pa Town. We also rented a scooter for a ride to our homestay farther in the mountains.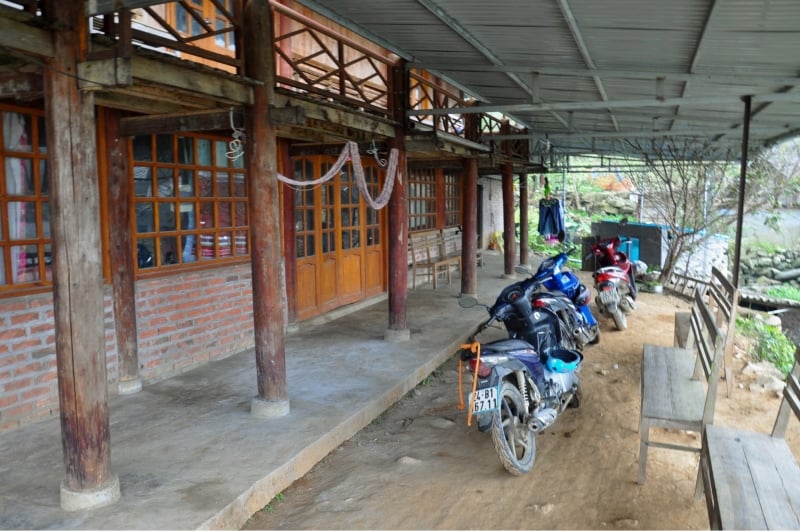 Our host was a lady younger than us who was helping to take care of the house for the owners, and we were met with three other travellers staying at the property.
It rained very heavily the rest of the day, and we had to stay indoors. There weren't any water heaters, and power outages happened a couple of times due to the downpour. Thankfully, we enjoyed one another's company over dinner and sampled rice wine brewed by the owners themselves.
Day 5: Sa Pa to Hanoi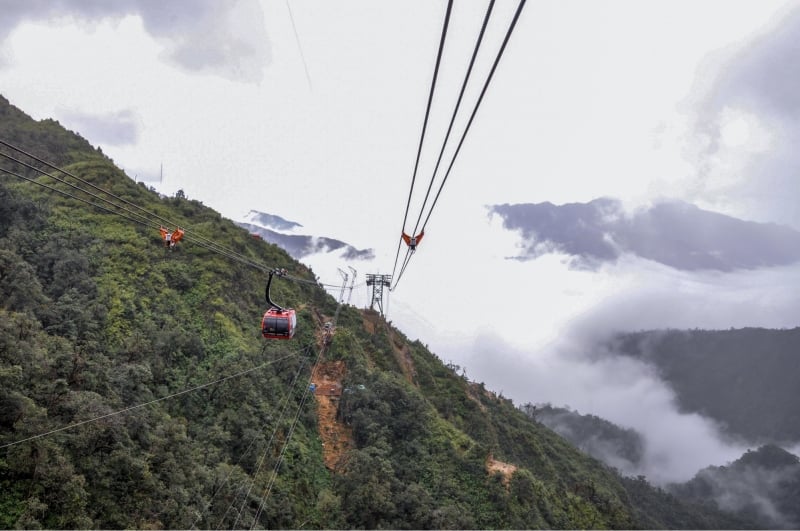 The next morning, we checked out and followed the group's plans to scale the mountains. We took a cable car to Fansipan up to a height close to its peak.
Here, we climbed 20 minutes' worth of stairs to get up to the peak.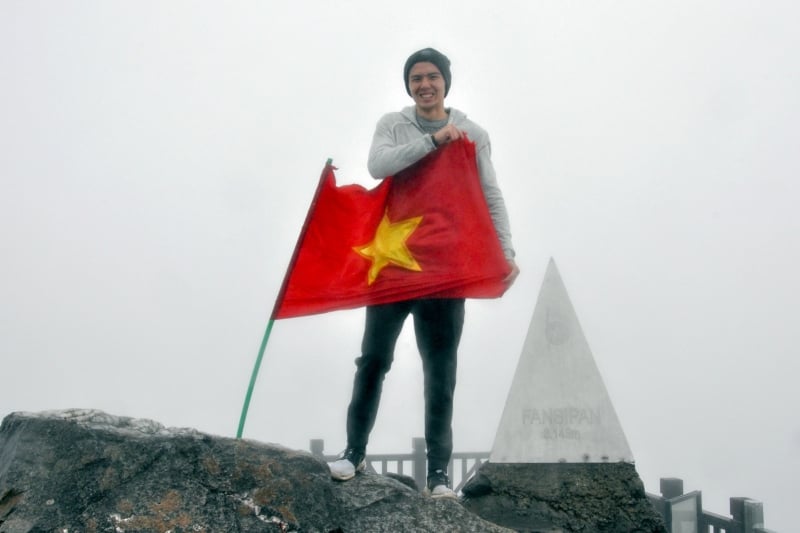 Being close to the summit of the highest mountain in the Indochinese Peninsula at 3,143m, the air was very thin and it got really difficult to breathe. It didn't help that I was carrying all my belongings in a backpack and a duffel bag! We managed to complete the climb in spite of the challenges, and soon had to part with the group for our own plans.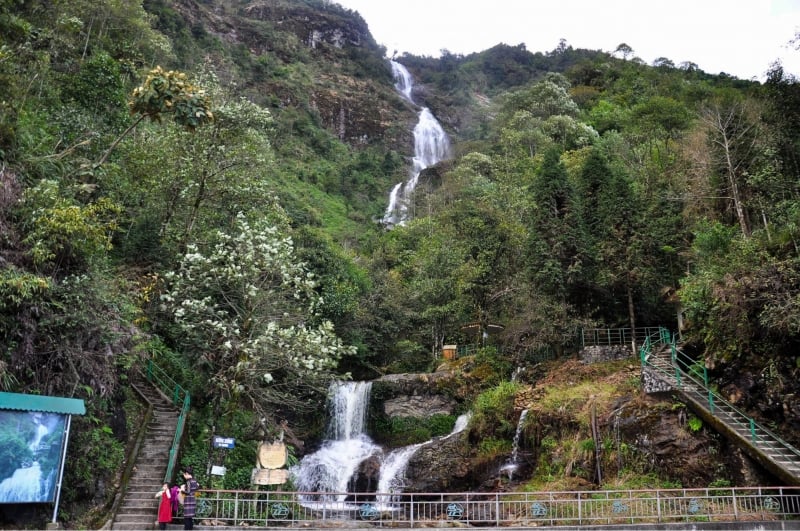 We rushed on our scooters to visit Thac Bac Waterfall (Silver Waterfall) and Thac Tinh Yeu Waterfall (Love Waterfall), and continued on the winding roads with no lighting other than the ones on our scooters back to Sa Pa Town in order to take the same route back to catch another sleeper train back to Hanoi. After the day's travails, we had an early night without getting acquainted with our cabin mates.
Day 6: Hanoi to Singapore
Back in Hanoi at around 5.30am, there wasn't time to do much else before needing to make our way to the airport. So we used it to look for souvenirs and gifts to bring back for our friends and families in Singapore.
Also read: 9-Day Vietnam Itinerary: Hanoi, Sapa & Halong Bay
It was a hectic and activity-filled trip, most of which was spent carrying everything we brought for the trip with us. But it was a fulfilling one with a little of everything — chill-out drinking sessions (be it coffee or beer), hanging out with new friends in the cruise and mountains, and travelling through a variety of terrains. If you find yourself heading to Northern Vietnam and don't mind a bit of a road trip, this itinerary is definitely something we'd recommend.