Now more than ever, movies can provide both comfort and amusement, especially when they're done right. After all, we live in a time where the world is in dire need of something to keep their minds off the current global crisis — even for just a while. Clearly, feel-good movies are one of these! And so, we checked the Netflix catalogue for well-loved titles that'll bring joy even to the pessimistic and the grouchy. (Not that we can blame 'em!) 
Here, we've rounded up the best movies on Netflix that you'll definitely enjoy! From childhood favourites, ROLF-worthy comedies, to romantic tales that don't make you want to roll your eyes; these all provide some escapism that we need in these trying times. 
Also read: 7 Self-Care Tips to Protect Your Mental Health During the COVID-19 Pandemic
Feel-good movies about friendship and self-discovery
Because we all need a little help from our friends every now and then!
1. Someone Great (2019)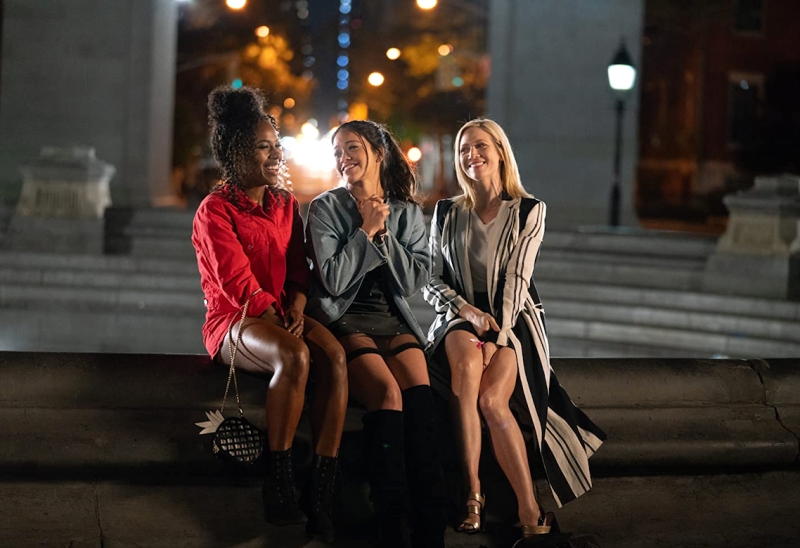 While it's not exactly a romantic movie, the opening scenes might make you cry and think otherwise. But no, Someone Great veers away from the usual formula that involves: a heartbroken, newly single girl + living in New York City + finding love again. So, what do you do after your boyfriend of nine years dumps you right before you move to a different city for your dream job? 
Why, you make the most out of your last day in the Big Apple, of course! And this is exactly what Jenny (Gina Rodriguez) does. Enlisting the help of her two BFFs Blair (Brittany Snow) and Erin (DeWanda Wise), the trio goes on a last-minute adventure to score tickets to a secret concert. What better way to celebrate a new chapter while also trying to heal and move on, right?  
2. Otherhood (2019)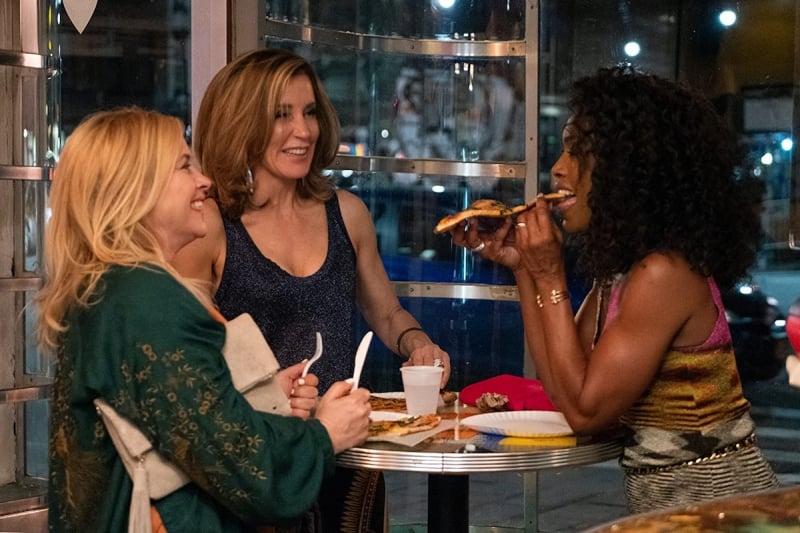 With Mother's Day just around the corner, Otherhood is one of the best movies on Netflix for the occasion. Especially if you're staying with your mama dearest this quarantine! It's equal parts amusing, awkward, and endearing. 
This Netflix Original follows three suburban moms — played by Angela Bassett, Felicity Huffman, and Patricia Arquette — going through a midlife crisis and empty nest syndrome. (Not exactly the best combo, we'd bet.) Together, they impulsively decide to go to NYC and show up unannounced at their grown sons' apartments. What they don't expect is discovering their sons' wayward antics and questionable life choices. So, yes, there's a lot of funny secondhand embarrassment ahead! 
3. Clueless (1995)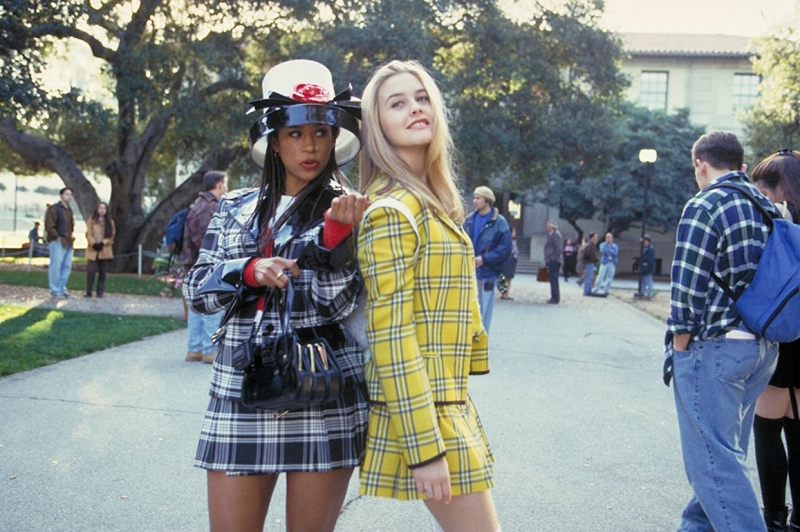 Ahh, who could even forget this coming-of-age classic? No doubt, Clueless is one of those feel-good movies that are still quite relevant — even after more than two decades. In a time before Carrie Bradshaw and Blair Waldorf, Cher Horowitz (played by Alicia Silverstone) was the OG style icon for many young girls during the '90s! 
But don't be fooled — there's more to Cher than her gorgeous clothes and posh Beverly Hills lifestyle. Although, those factors definitely helped the movie garner a cult following spanning different generations. If you want character development mixed with unapologetically ditzy (albeit well-meaning) antics, then this is your best bet! 
Rom-coms that'll give you warm, fuzzy feelings
Watch these best movies on Netflix that are highly recommended for a dose of sparks and butterflies. Yes, maybe even to the cynicals!
4. Set It Up (2018)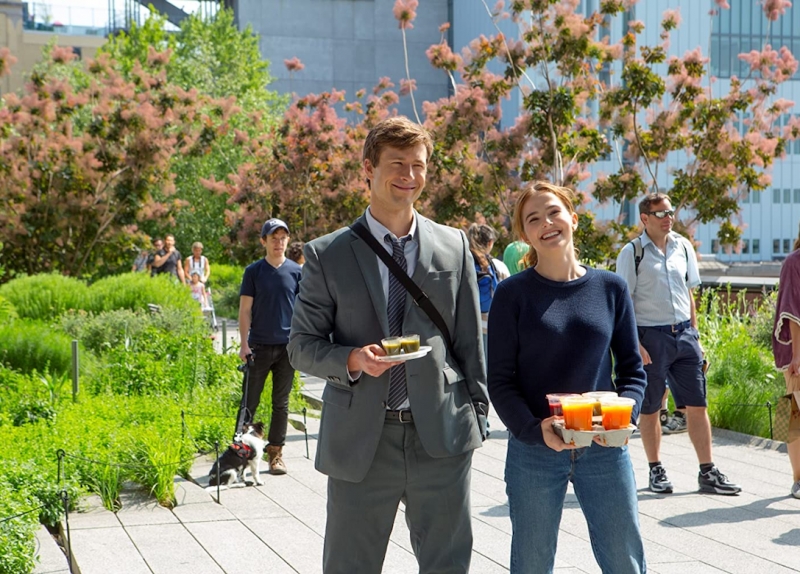 Set It Up is, er, set against the backdrop of corporate New York and centred on Harper (Zoey Deutch) and Charlie (Glen Powell): two overworked and underpaid assistants. Desperate for actual work-life balance, these yuppies hatch a plan to get their high-strung bosses together. 
After all, if their workaholic overlords start dating each other, then they'll probably loosen up work-wise too, right? Well, yes, but it could also lead to the two 'perpetrators' realising that maybe they like each other too. 
What ensues is a hilarious meet-cute and a whole lot of lowkey scheming. Anyone who has ever been a new graduate will probably consider this Netflix Original a must-watch. Though whether or not one should try this IRL to solve their boss woes is completely up for debate. 
5. Isn't It Romantic (2019)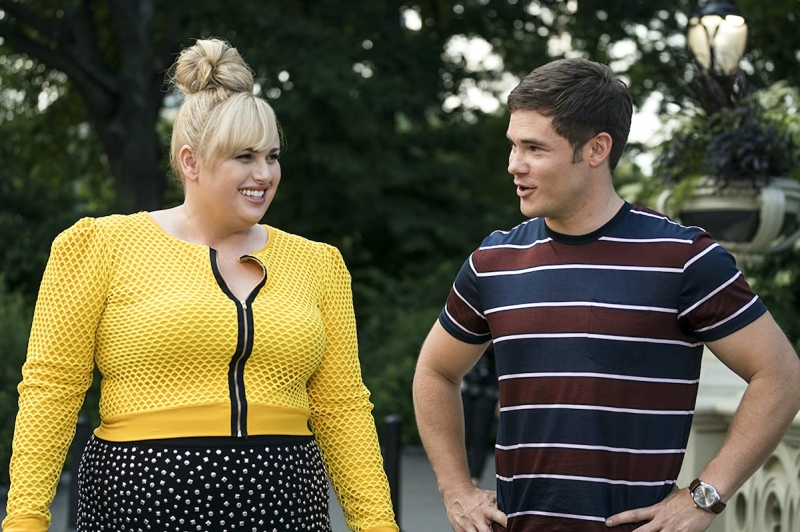 As far as rom-coms go, Isn't It Romantic stands out for its rejection of the genre's overused clichés. It's definitely not your typical rom-com — and I'd like to believe that I don't throw this statement around lightly. Apart from rejecting such clichés, this Netflix Original also debunks problematic messages underlying this genre. For example: only conventionally good-looking people get a happy ending with their crushes. You know, the usual stuff that doesn't always help with adolescents' self-esteem issues. 
The heroine, Natalie (Rebel Wilson), is utterly cynical about love. So, when she wakes up in an alternate universe where she's that leading lady, well, you can only imagine how weird things get. Feel free to take a shot for every rom-com cliché that this movie takes a satirical bite out of!
6. To All the Boys I've Loved Before (2018)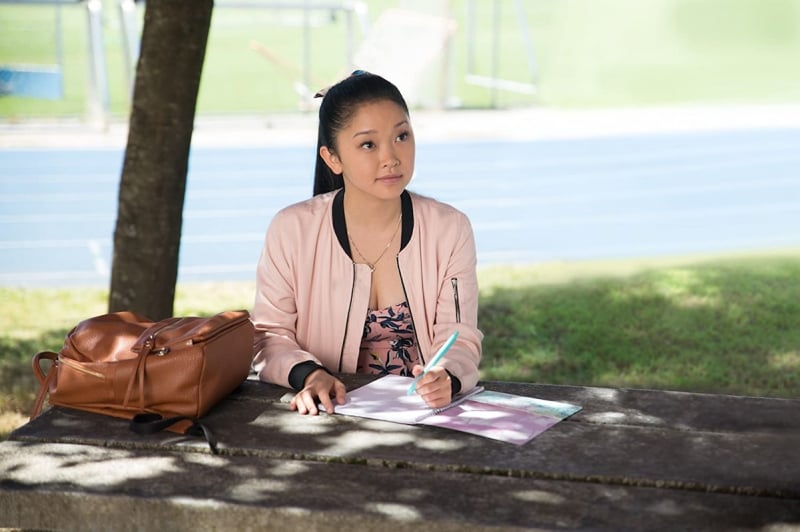 Even before Netflix released the movie adaptation, you've probably known about (or at least heard of) the YA series that it was based on. It focuses on Lara Jean Covey (played by Lana Condor), a Korean-American high schooler who wrote secret letters to every guy she's had a crush on. So, what happens when all those letters suddenly get sent and her crushes (both past and present) start confronting her? Ah, well, bring out the popcorn! 
It's no surprise that To All the Boys I've Loved Before holds its ground in the sea of teen flicks that Netflix has been churning out endlessly. Top it off with Lara's dreamy love interest, Peter Kavinsky (played by Noah Centineo) and some much-needed Asian representation, and you've got an overnight hit that was bound to happen. It's the ideal feel-good movie for when you want to be like a starry-eyed teenager all over again!
7. Always Be My Maybe (2019)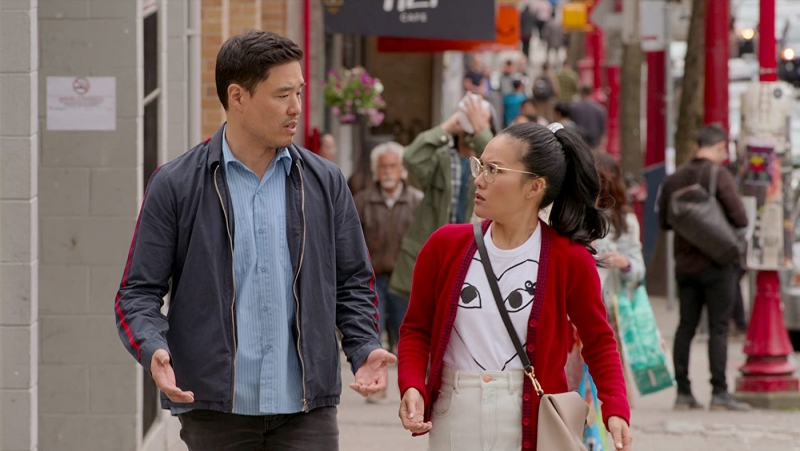 Speaking of representation, Always Be My Maybe takes the cake for a well-written plot centred on regular (and therefore relatable to many) Asian-Americans born to immigrant parents. And this time, the story takes place in the rolling hill-streets of San Francisco — which is, quite frankly, a breath of fresh air from the usual New York backdrop. 
Marcus and Sasha are childhood best friends reunited after more than a decade, and in the least likely of circumstances. After going their separate ways in college, Sasha has become a celebrity chef, while Marcus remains home as a local musician. 
Playing this star-crossed pair are Randall Park (A.K.A. the dad in the hit comedy series, Fresh Off The Boat) and standup comedian Ali Wong, respectively. So, you can be sure that they'll deliver their trademark wit and quotable punchlines! This Netflix Original also features a cool soundtrack — including a rap song about, uh, punching Keanu Reeves. (Clearly, you have to see it to believe it.)
Good ol' comedy flicks
Prepare for a lot of laughs that might probably be followed by some stomach aches. But hey, it'll be worth it!
8. Ferris Bueller's Day Off (1986)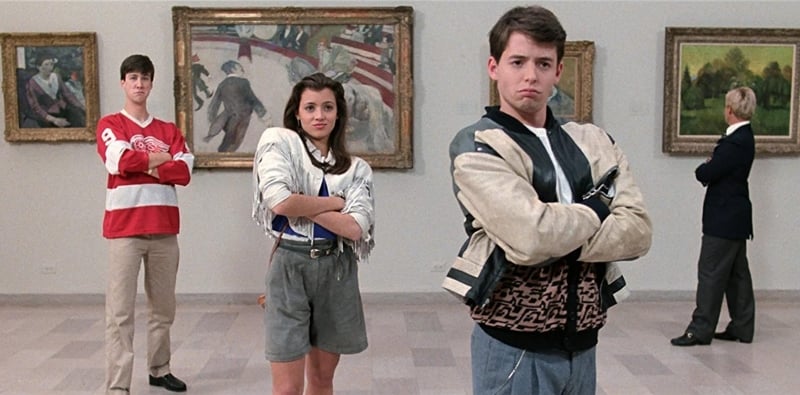 Although nearly every high school movie/show has its resident comedic slacker, none of them can ever be as iconic as the Ferris Bueller (played by Matthew Broderick). As the title suggests, he and his friends decide to skip school for a day and explore downtown Chicago. But this isn't your regular skip day, mind you, as the gang rides around town using Ferris' father's prized Ferrari. 
Anyone who has watched Ferris Bueller's Day Off when they were younger has probably been tempted to reenact it at one point. And who could forget Ferris' iconic line: "Life moves pretty fast. If you don't stop and look around once in a while, you could miss it"? And mind you, this was way before YOLO even became a thing! A young man quite ahead of his time, indeed. 
9. The Hangover Trilogy (2009-2013)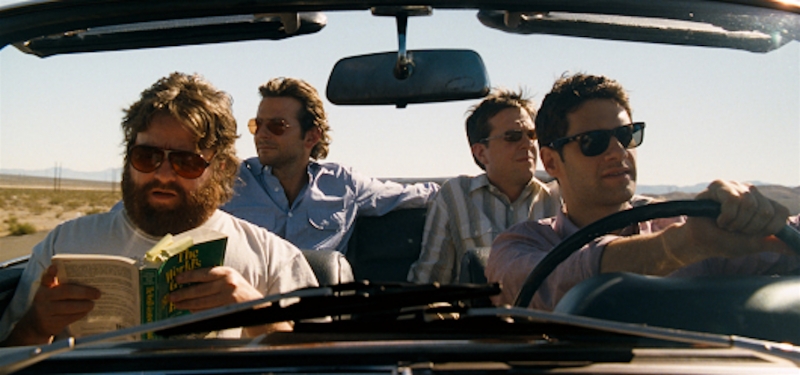 As one of the best comedy franchises in recent history, it only makes perfect sense to include the whole The Hangover Trilogy altogether! While nothing beats the first instalment, it wouldn't be a complete experience if you skip the succeeding two. And if you can, try watching it all in one go! 
Follow Phil (Bradley Cooper), Stu (Ed Helms), Alan (Zach Galifianakis), and Doug (Justin Bartha) — collectively, The Wolfpack — as they get into almost every kind of worst-case scenario possible. Like, think of the most disastrous road trip you've had with your friends… then multiply it by ten. 
Oh, and I'd definitely recommend watching this with your best buds via the Netflix Party extension on Google Chrome! Trust me, you'll want someone to LOL with, thanks to The Wolfpack's never-ending misadventures and crazy antics. But whether you find them hilarious, mildly headache-inducing, or both, I'll leave that up to you. Either way, it's a feel-good movie that'll have you and your friends reminiscing about your fun times pre-pandemic. 
Feel-good movies that are also empowering
Need something to inspire you, or at the very least, lift your spirits in these times? These are the best movies on Netflix that are all kinds of uplifting! 
10. The Devil Wears Prada (2006)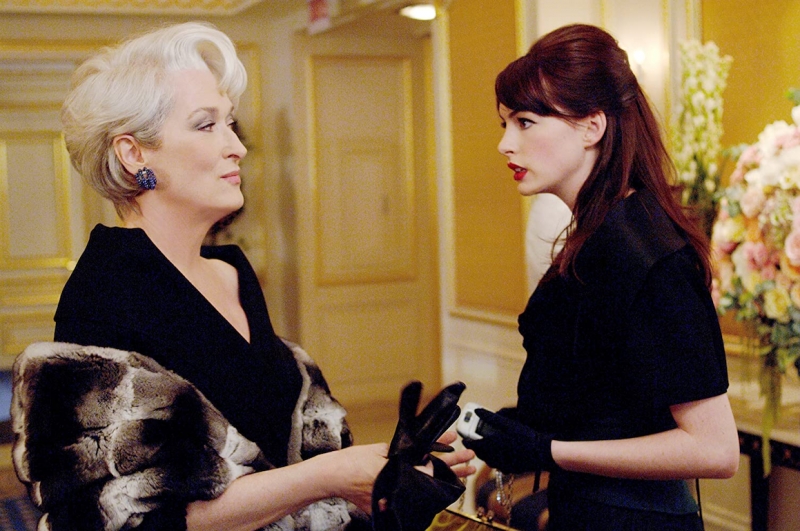 The '00s were clearly the Golden Era of Glossies, and working for a top fashion magazine was the dream job of many style-inclined twenty-somethings. Not for Andy Sachs (played by Anne Hathaway) though; for her, working at Runway magazine was simply a stepping stone. 
Andy initially disliked the fashion industry — much to the chagrin of her boss and editor-in-chief, Miranda Priestly (Meryl Streep). But eventually, she proved herself a force to be reckoned with, thanks to her street smarts and determination. And of course, there's Miranda's icy demeanor and razor-sharp lines that no other (fictional) woman-in-power can do better. Both were pretty fascinating to watch!
In a way, this movie shares several career lessons we can all learn from, or be reminded about. For starters: when your S.O. is being totally unsupportive when it comes to your work, then you should probably dump him/her ay-sap. And yes, I'm obviously talking about Andy's now-ex, Nate (played by Adrian Grenier).
11. Julie & Julia (2009)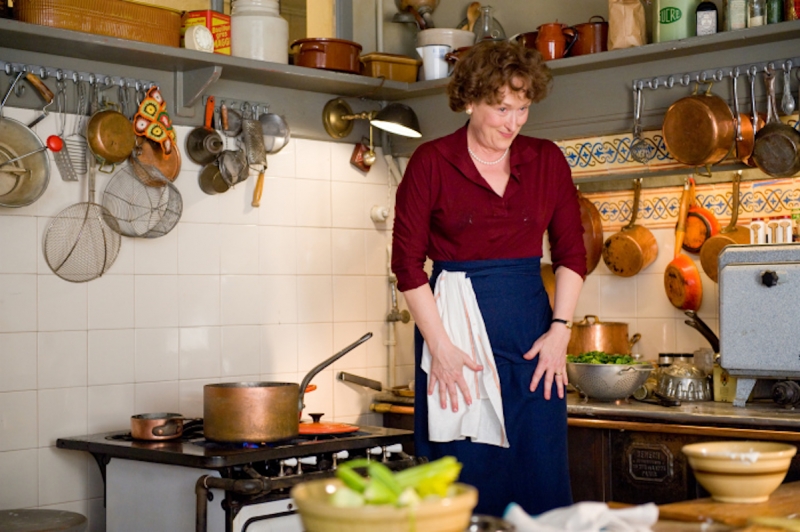 Ah, yes, another movie starring Meryl Streep — but this time, she plays a real-life icon: the culinary legend, Julia Child. In fact, Child was best known for making French cuisine accessible to American audiences! And it was her life and works that inspired then-fledgeling writer, Julie Powell (played by Amy Adams) to forge her own path as a blogger and, eventually, published author. The challenge? Whip up all 524 recipes from Child's cookbook in 365 days. 
Lately, many people are undertaking their own culinary adventures at home. I suppose that is to be expected, given that we have to remain indoors, with little to no face-to-face interactions outside. Hence, Julie & Julia is one of the best movies on Netflix for both culinary enthusiasts and beginners. And who knows — it just might inspire you to come up with your own unique recipes, too. Bon appétit!
12. Good Sam (2019)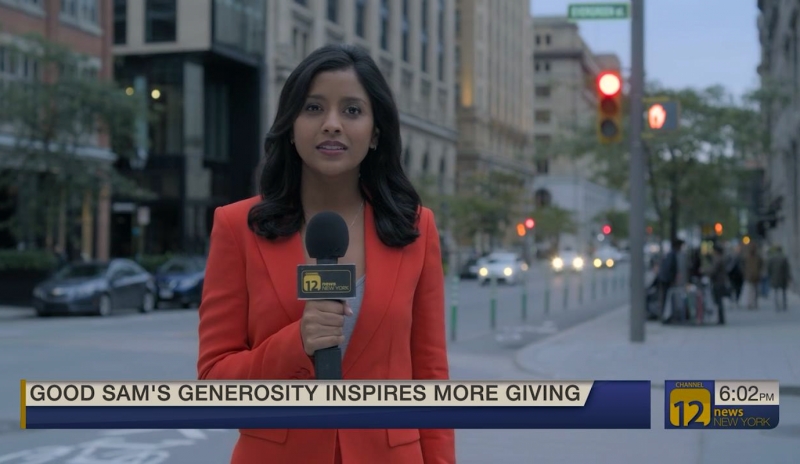 Let's face it: in these hard times, we can never have too many stories that restore our faith in humanity. And Good Sam is one of those heartwarming tales! It focuses on New Yorker and promising TV reporter, Kate Bradley (played by Tiya Sircar), who enjoys being assigned to the 'bummer beat' — i.e., tragic news stories. 
And then one day, she gets assigned to follow the tracks of an anonymous Good Samaritan, who left bags of $100,000 in cash on someone's doorstep. As the word got out, what ensues is a domino effect, with more bags of cash appearing all over the city — always on the doorstep of someone in need. 
Sounds too easy and predictable? Not really! While this Netflix Original is mostly a feel-good movie, it also sheds light on several ugly truths about society. But don't worry, I'm not going to spoil this one for you. 
Must-watch kid-friendly titles worth watching
Here are the best movies on Netflix that you can watch with the kiddos at home! Or you know, when you just want to feel like a kid all over again. 
13. Benji (2018)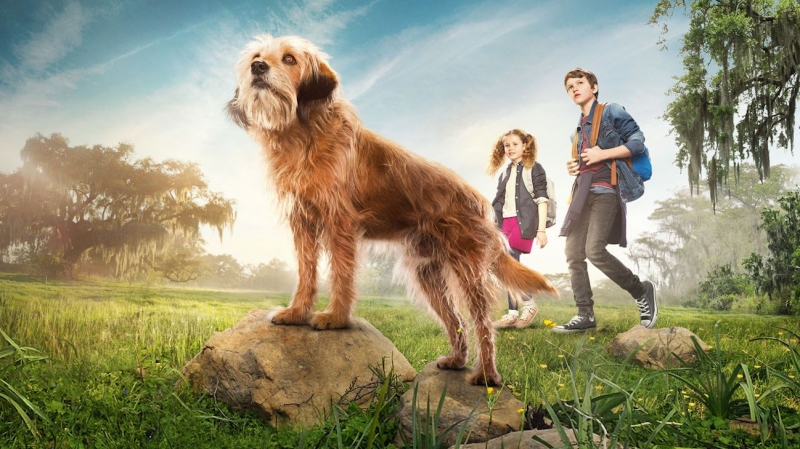 Of course, you can't leave out dog flicks when talking about feel-good movies. (Although, most of them have the tendency to be tearjerkers when you least expect it!) But for the sake of narrowing it down to the most ideal one available on Netflix, let's go with the 2018 remake of Benji. 
It's hard not to fall in love with the titular orphaned puppy looking for a new home. As luck would have it, a pair of latchkey siblings Carter (Gabriel Bateman) and Frankie (Darby Camp) stumble upon Benji in the streets of New Orleans. What follows is a good ol' heartwarming tale of kids forging a bond with their newfound doggo BFF, who also becomes their hero. 
A fair warning, though: you (and your kids, if any) might probably be itching to adopt a dog too after watching this! 
14. Paddington (2014)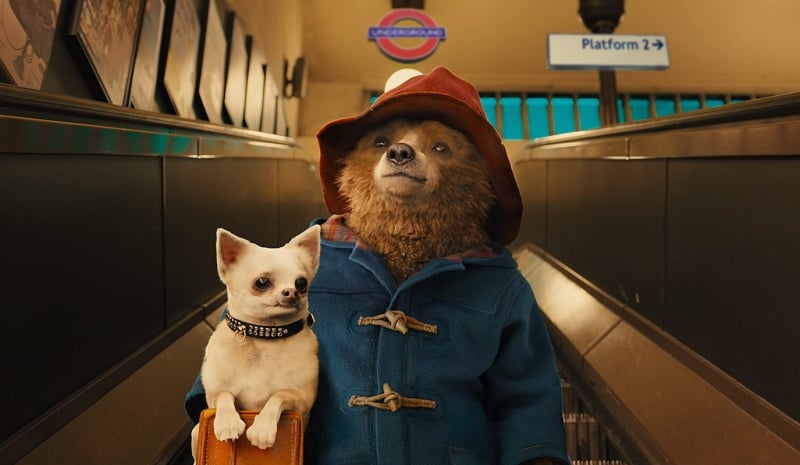 Well, what do you know — another well-done remake of a classic family-friendly flick from the '70s! For feel-good movies with a lot of heart, Paddington ought to be on top of your list. Clearly, it doesn't take itself too seriously either since you can expect some sprinkles of hearty humour here and there. But more often than not, you'll probably be saying "aww" over this whip-smart, talking Peruvian bear.
In search of a new place to live, Paddington (voiced by Ben Whishaw) makes his way to London, where he meets the kind-hearted Brown family. For real, though, the story is as pure and endearing as it gets! It's definitely one of the best movies on Netflix if you're looking for wholesome escapism.  
15. Matilda (1996)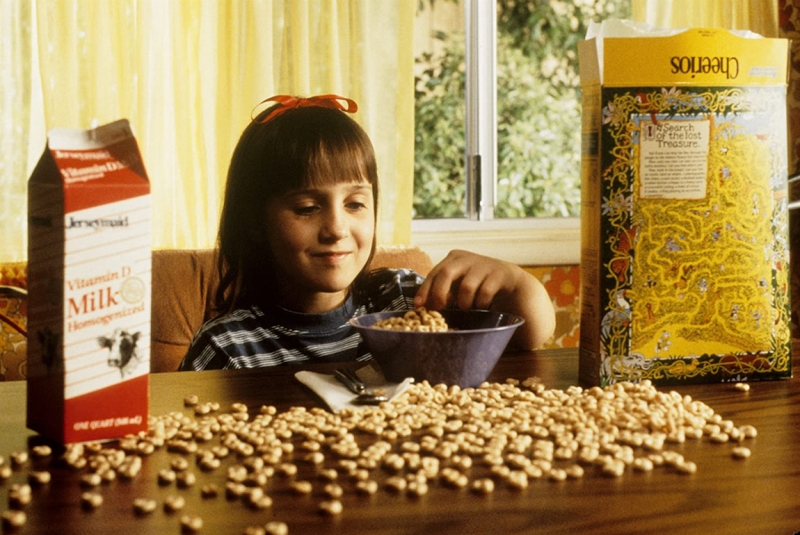 Matilda remains to be a must-watch, even after more than 20 years. It's based on the classic children's book by Roald Dahl about a genius girl with telekinetic powers. But more than her amazing abilities, Matilda (played by Mara Wilson) also has a penchant for books. These were, after all, her only solace amidst living with a neglectful family. 
The story is as imaginative as it is delightful, and you'll be rooting for Matilda the whole time. (She's basically a pre-Hogwarts Hermione Granger, minus the loving and supportive Muggle parents). Watch as she goes from timid underdog to defender of her friends against the tyrant headmistress, Miss Trunchbull (played by Pam Ferris). 
Also read: Now Showing: Must-Watch Travel Movies That Spark Wanderlust
Here's to watching feel-good movies that shine a light in these dark times! Which of these titles is/are your favourite/s? Or better yet — which one are you looking forward to watching for the first time? 
---
All images are credited to IMDB | Official Website.