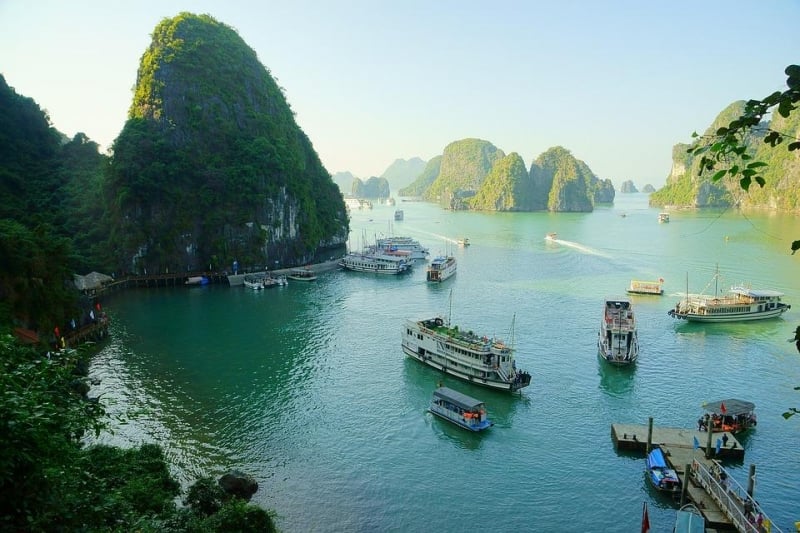 One of the most visited tourist attractions in Vietnam, Halong Bay is made up of a 75-mile-long coastline featuring thousands of limestone monoliths that rise from the water. This place is famous for its natural stalactite caves, picturesque islands ripe for exploration and unique fishing villages that float on the clear sea.
Its name directly translates to the "Bay of Descending Dragons" and this location is considered a UNESCO protected World Heritage site (which means that you may not be able to explore certain parts). Here's a 3D2N guide which you can use to help you cover popular activities and areas throughout this cherished destination.
Day 1 – Be amazed by nature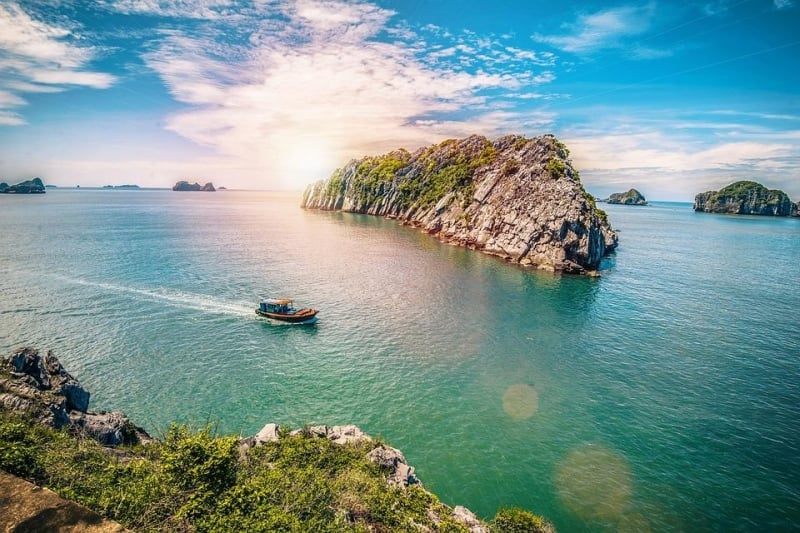 Let's start the trip off with one of the largest of all the islands in Halong Bay; Cat Ba Island. This haven has beautiful landscapes and clear waters for active travellers and Cat Ba island is made up of the Cat Ba National Park so you can catch glimpses of wildlife (like the endangered golden-headed langur) while you explore winding hiking trails and incredible vantage points from which you can view the entire island.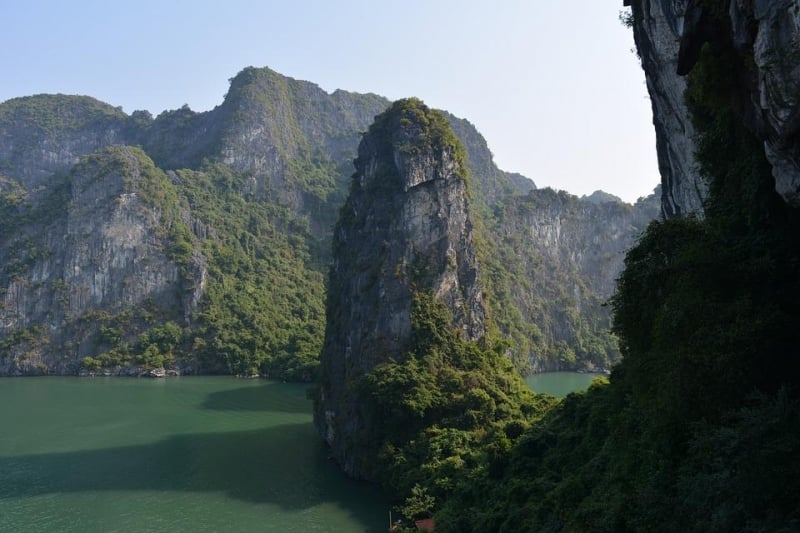 Heading back to the main Halong Bay region, you'll be able to find Sung Sot Cave among the 59 caves discovered throughout the area. This particular hotspot stands out from many others because of its wide, tall and surprisingly spacious inner caverns as well as its many intriguing stalactites and stalagmites adorning the cave's interior.
Day 2 – Charming spots
Today, visit another one of the most prominent Halong Bay attractions; the Vung Vieng Fishing Village. This beautiful and unique community is one of the four floating villages in the area that remains intact. Its colourful houses can be found nestled between a collection of colossal limestone mountains, floating gently on clear, calm waters. Head over for an 'authentic' look at traditional Halong culture. Visitors can learn about traditional fishing as well as net weaving and pearl harvesting techniques.
There are more subtle and less touristy alternatives to the main area in Halong. One such spot is Lan Ha Bay, which has its own collection of nearly 400 limestone karsts as well as 139 beaches scattered throughout its vicinity. Lan Ha Bay can be best explored by kayak or sailboat, being part of the larger Cat Ba archipelago. By checking out the waters on your own, you'll be able to find more secluded areas.
While we're on the theme of 'authentic' experiences, drop by the Halong Bay Market for incredible food choices and truly unique culinary experiences. Aside from the usual souvenirs and trinkets being sold, bought and traded by locals, look out for a range of exotic delicacies that you can try.
Day 3 – A laid-back journey
On your final day here, spend your morning relaxing on a beautiful beach called Ban Chan Beach, which is tucked away on Bai Tu Long Bay. Clear crystalline waters, white sands and little crowds all offer a refreshing island experience. There are activities like swimming and snorkelling but taking a kayak out to cruise around the coastline is probably one of the best things to do here.
Why not learn a thing or two about the culture and history of Halong Bay at the Quang Ninh Museum, located about 10 kilometres from the city centre (at Trần Quốc Nghiễn). Its bold and unique architecture is matched by its interiors, which house valuable artefacts reflecting the natural heritage of Halong Bay. It opens from 8 am-11.30 am and 1.30 pm-5 pm daily.
Looking for a combination of international and Vietnamese cuisine? Papa's BBQ (located along Công Vien, C346 Sun World Area) has stir-fried noodles, bolognese and even burgers and pizzas. Expect top-notch culinary quality and an atmosphere that's lively and casual. A quick bite may be in order if you're feeling famished from all that exploring.
Let this guide help you discover Halong Bay. It's an incredibly diverse and fascinating destination with many attractions, ranging from gorgeous natural landscapes and hotspots to lively nightlife events that take place on the numerous beaches that are frequented by partygoers and you might just find something for you here as well.