Asia is filled with amazing sights to explore, from endless beaches to magnificent temples and natural points of interests, so unique that they become captured memories for any traveller. One of the overshadowed features that Asia can offer is actually the awe-inspiring selection of nightlife. The culture-rich continent does not fail to impress. We have gathered 12 great destinations to experience the best nightlife in Asia so that you can get your party fix during your travels.
Taipei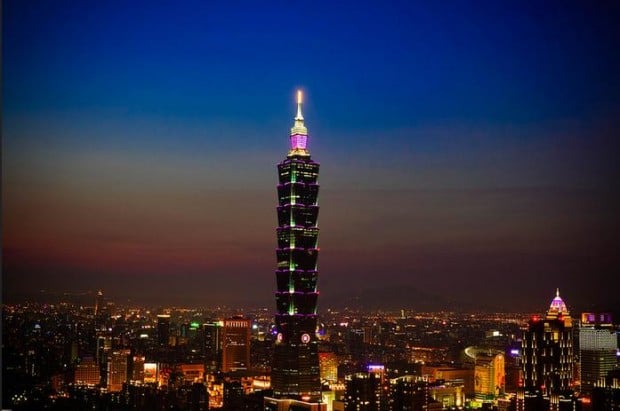 Image credit: 喵_比比
Taipei is considered as a busy business destination with all the rush of the daily commute. When evening falls, Taipei transforms into a premiere nightlife destination like a city that comes to life. It becomes a busy and exhilarating location with several open-air night markets and much more. We recommend that first timers try the more popular choices, such as Roxy Rocker, Saints and Sinners, Spark, and Barcode.
Also read: 6 Best Night Markets To Visit in Taipei
Seoul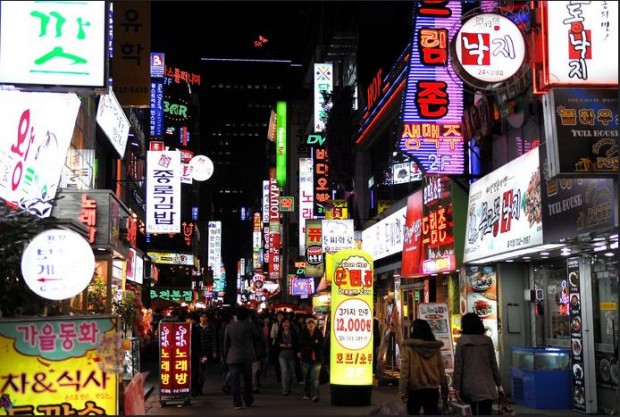 Image credit: Edward Wang
The nightlife in South Korea's capital is just about as good as it gets in Asia. For starters, the drinks here are reasonable. Tourists should really get a taste of the local alcohol – Soju. The more popular nightlife destinations are Hongdae and Itaewon. These points cater to different audiences. Hongdae is widely known to attract students who want to unwind and have fun after school. The area becomes a lively destination at night, with countless musicians and great food options. On the other hand, Itaewon is for a more mature audience as most of the people that go there for nightlife are expatriates and men from the military. The mild weather most of the year makes it the perfect destination for partygoers who want to dance the night away.
Shanghai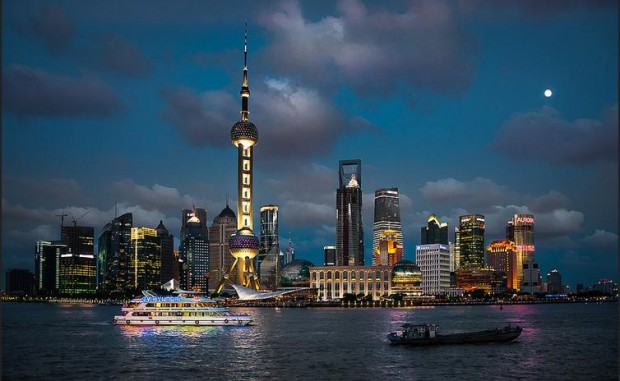 Image credit: Bernd Thaller
China is one of the most underrated destinations in terms of nightlife. In fact, it has some of the best destinations for fun-filled nights with bright lights and exciting sounds. The nightlife in Shanghai is considered as fast-paced, flamboyant, and unforgettable. Partygoers can visit some of the most iconic hubs here, such as No. 88, which offers a classic Chinese clubbing experience. Other choices include The Shelter, which is a club inside an old bomb shelter. If money is not an object, head straight to Bar Rouge, which offers a breath-taking view of the Shanghai skyline.
Macau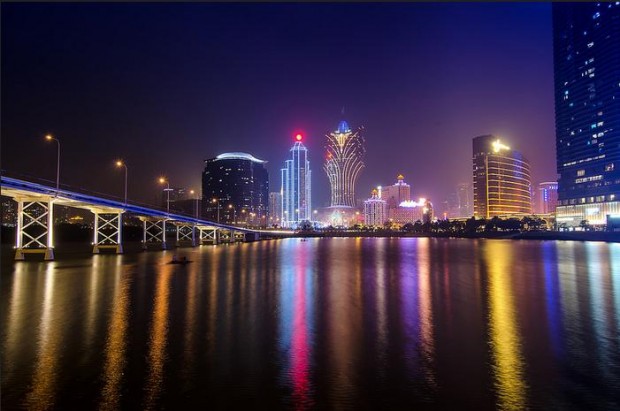 Image credit: 5oulscape
Known for its wide array of casino options, Macau has so much to offer for partygoers who would like to experience a great Macanese night. It is quite expected that this destination would offer the nightlife to match the casinos that attract high rollers day and night. Starters can head toward the Venetian, which is known for its exquisite pool parties and more!
Hong Kong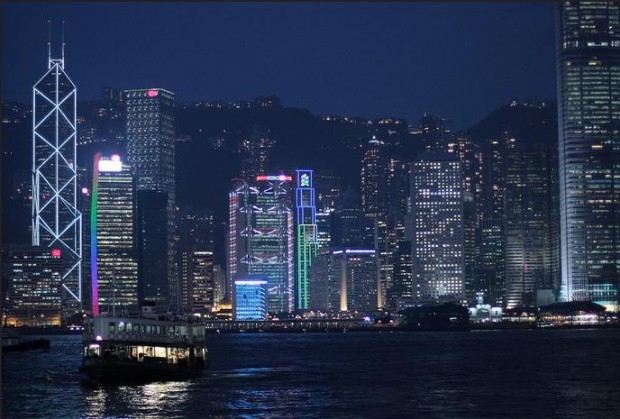 Image credit: Jose Oller
Skyscrapers, shopping hubs, and Hong Kong Disneyland are some of the most common points of interest in Hong Kong that appeal to the masses. Partygoers will not be disappointed if they will go to Hong Kong to satisfy their inner party animal. Hong Kong's main nightlife district, Lan Kwai Fong, is the go-to destination for locals and expatriates to meet and mingle in nightclubs and cocktail lounges of varying costs and selection. One of the most common features of the clubs here is a rooftop access where guests can enjoy the beauty of the Hong Kong skyline during the night, where the lights seem to play with the guest's eyes for their viewing pleasure as they socialize with new acquaintances.
Singapore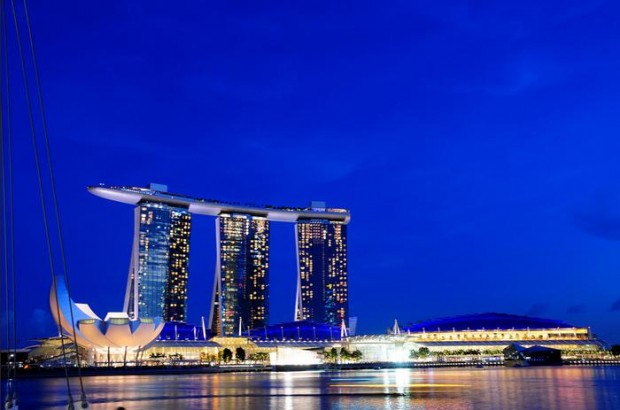 Image credit: Ajay Matthew
Singapore is quite strict in terms of laws and regulations, but the nightlife choices here allow locals and guests to unwind and go a little bit crazy. The nightlife in Singapore can contend with that of other cities in Asia in terms of selection and overall experience. There are large-scale clubs around Clarke Quay for posh and trendy clients. Partygoers should not miss Zouk, which is considered as one, if not the best, nightclub in Asia.
Tokyo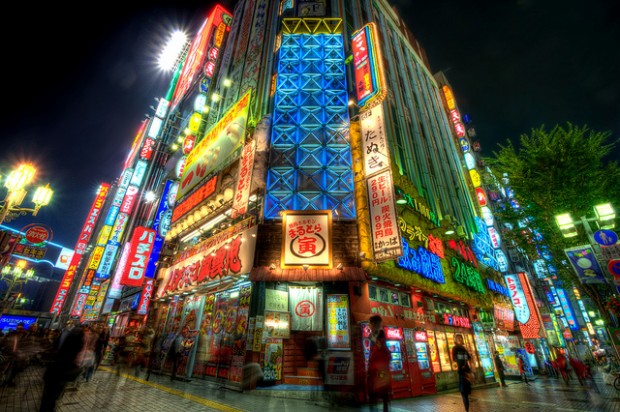 Image credit: Dan DeChiaro
If there is one word that defines Tokyo's nightlife, then it should be the word epic. However, the epic-ness is not for everyone because the experience comes with a price, literally. This is one of the most expensive destinations on the list, but it is all so worth it. Guests can have unforgettable moments in Shinjuku or in the ever-famous Roppongi.
Also read: The Best Gay Bars in Tokyo
Bangkok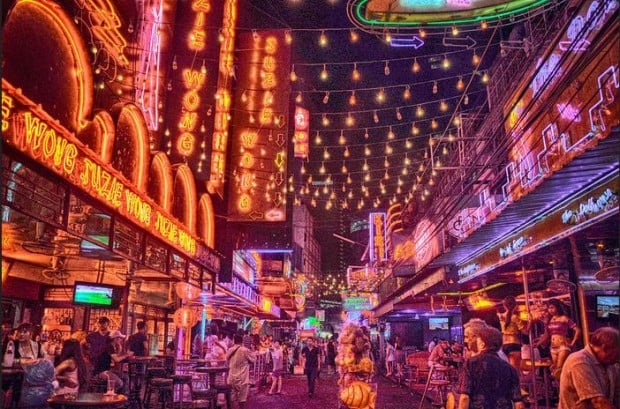 Image credit: Eustaquio Santimano
Partygoers who never went to Bangkok might only be familiar with the place because of the crazy 2011 film Hangover II. Bangkok is Thailand's best offering for the nightlife that guests have been craving for after a couple of days checking the serene side of Thailand. The trendiest destination in Bangkok is Thong Lo. There are numerous selections here, including unique clubs and bars like the Iron Fairies.
Kuala Lumpur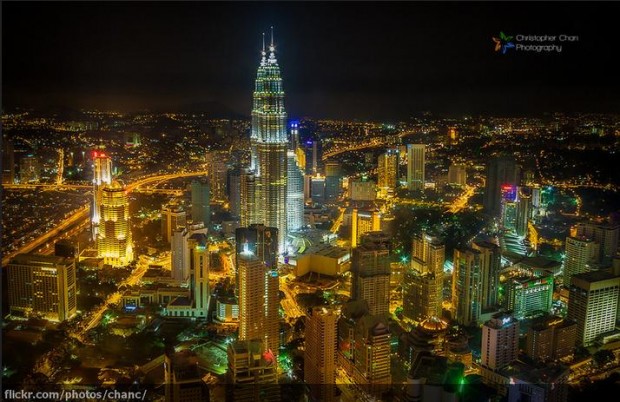 Image credit: Christopher Chan
Kuala Lumpur is one of the most popular tourist destinations in Malaysia. This is an Asian destination which metamorphoses at night into a bright spectacle of sights and sounds. There are a lot of rooftop bars, nightclubs, and pubs here that can entertain even those who are in a tight budget but still want to have a good time. The Petronas Towers illuminate the night as locals and foreign guests flock to the busy and lively streets of the city.
Siem Reap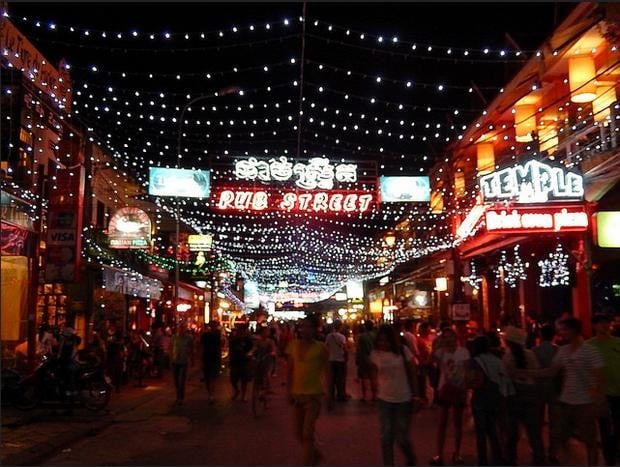 Image credit: Michael Coghlan
Some might be surprised that this subtle tourist destination managed to penetrate our list. Siem Reap is known for Angkor Wat, as well as numerous other natural tourist attractions. However, Siem Reap is also a reasonable destination for tourists who would like to have a mild nightlife experience. The Pub Street and Night Market are considered as the busiest destinations in Siem Reap, where tourists can try lots of fantastic Khmer food choices. Siem Reap offers a different take on what nightlife can be. This might be the kind of nightlife you've been looking for and failed to find in your typical "sights and sounds" destinations.
Also read: Top 10 Things to Do in Siem Reap
Asia offers some of the most interesting destinations for the avid traveller. The good thing about these points of interest is that they seem to come alive at night to allow their guests to have a different kind of experience beyond the ordinary.