Many tourists favour Siem Reap over Phnom Penh. With the famous Angkor Wat and other amazing places of interests, it's not difficult to see why. However, on a recent getaway, my friends and I decided to head to Phnom Penh instead in favour of a quieter getaway.
From soaking up sunsets by Tonle Sap to exploring the ruins of Phnom Chisor and hunting down the coolest cafes, Phnom Penh's rustic charm and laid-back vibe definitely win your heart.
The journey begins with…
A visit to the Royal Palace. The Royal Palace is located just along the Tonle Sap Riverside. This gleaming golden complex of buildings is home to the royal residence of the king of Cambodia. Beside the palace is a wide grassy area where you'll find locals simply chilling out with their families, hawkers peddling street food and an insane number of birds.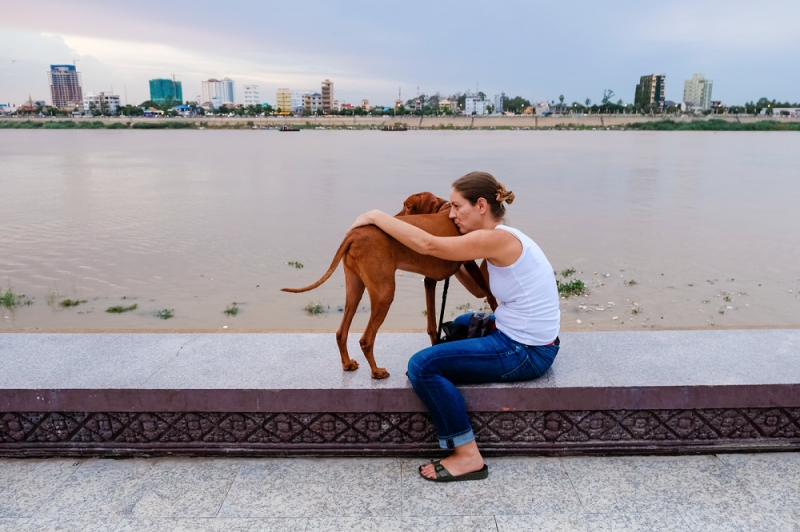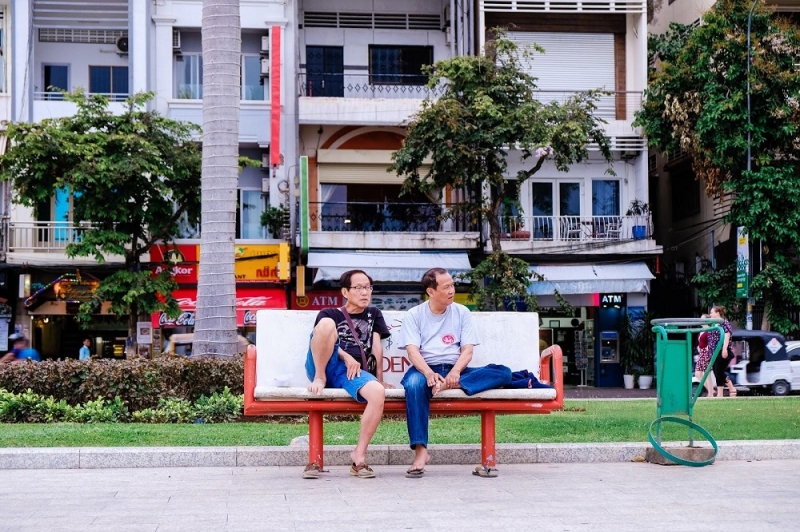 After taking some pictures, we decided to take a leisurely stroll down Tonle Sap. We were treated to a mesmerising show as the sunset brought with it hues of pastel pink and purple.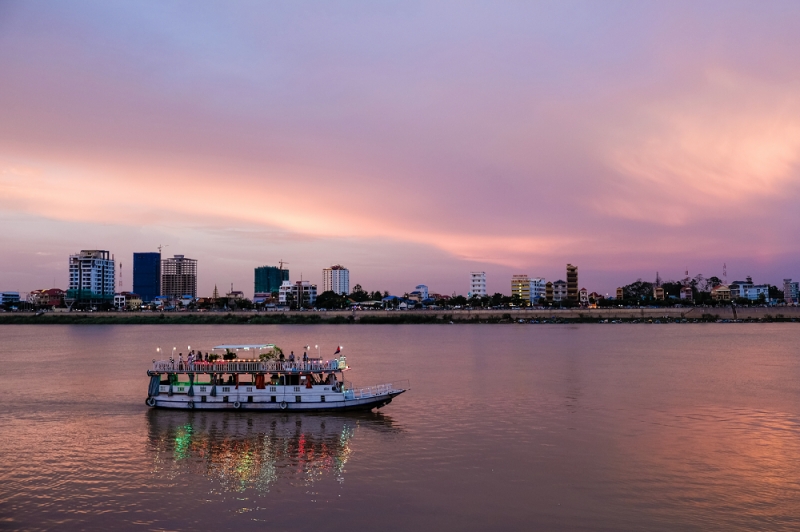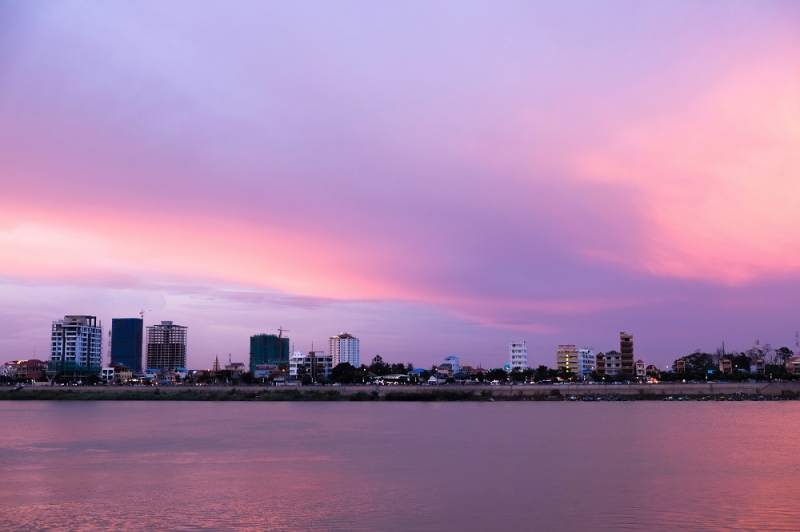 How pretty is that?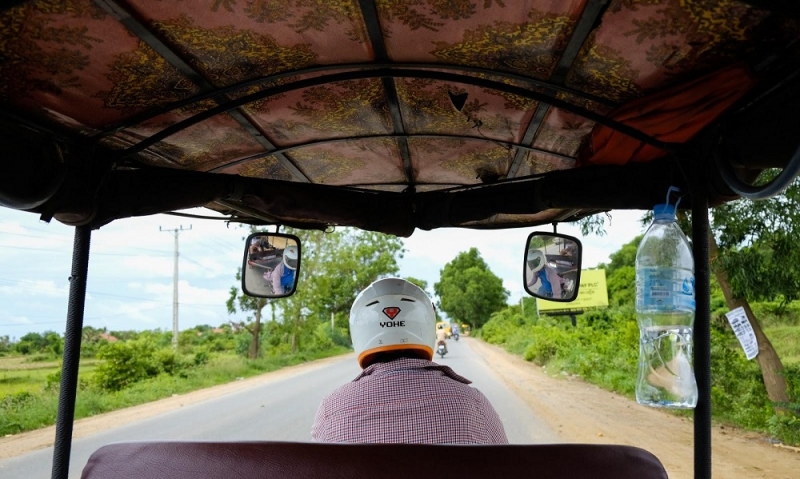 The next day, we decided to venture to the outskirts in search of a place called Phnom Chisor… which is a 2-hour tuk-tuk ride from the city centre.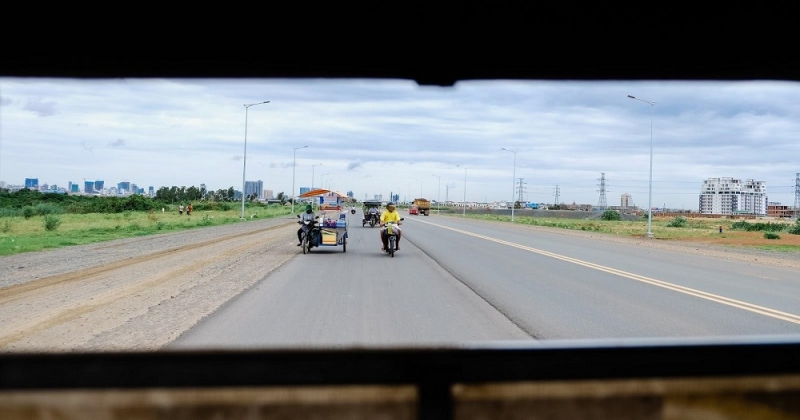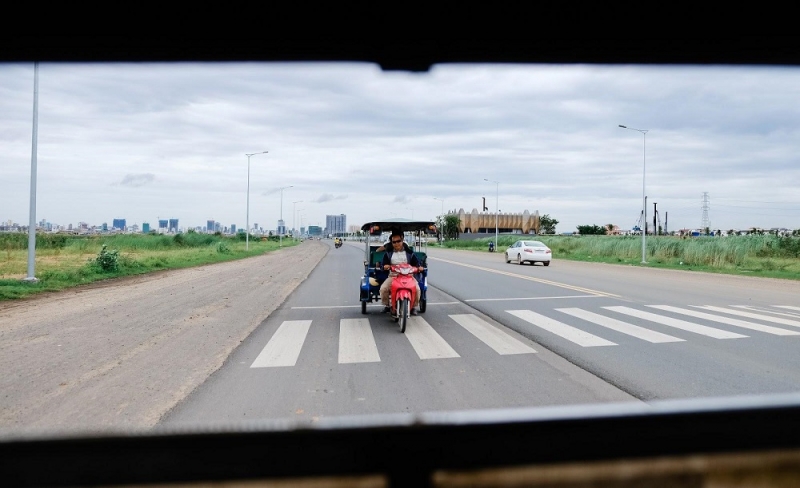 Tip: Make sure to have a face mask and sunglasses as dirt and sand WILL get into your eyes while your tu- tuk speeds along the roads. If you're wearing a cap, make sure it doesn't fly off!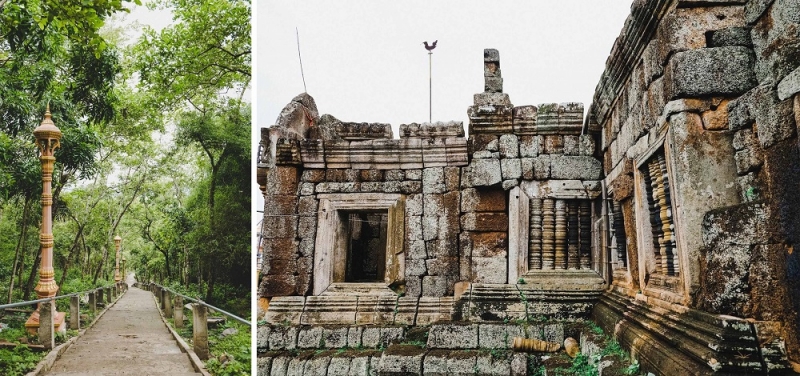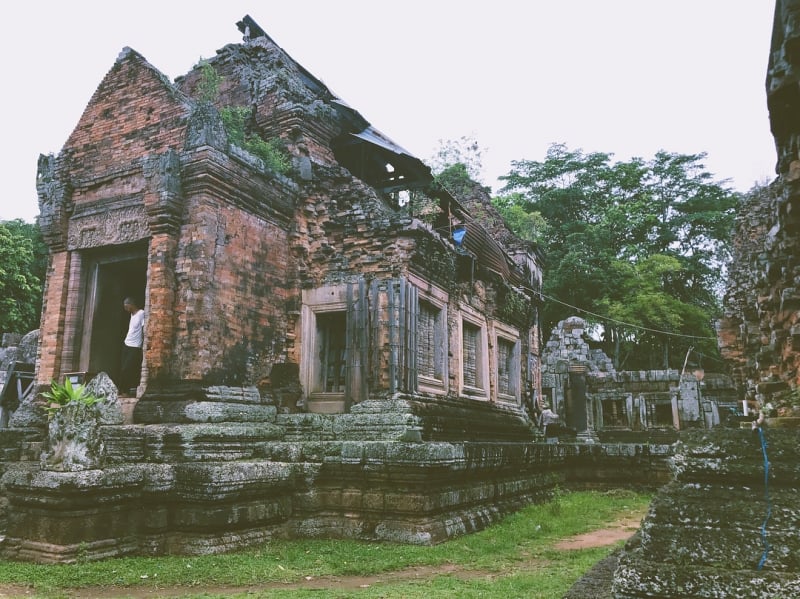 It may not be Angkor Wat but Phnom Chisor is a temple from the Angkorian era. As the main temple of Phnom Chisor is located on top of a hill, we had to climb up a few hundred steps to get there.
We definitely recommend coming early in the morning or in the late afternoon as you wouldn't want to melt in the noonday heat! Luckily for us, there was a light shower earlier, which cooled the weather down significantly.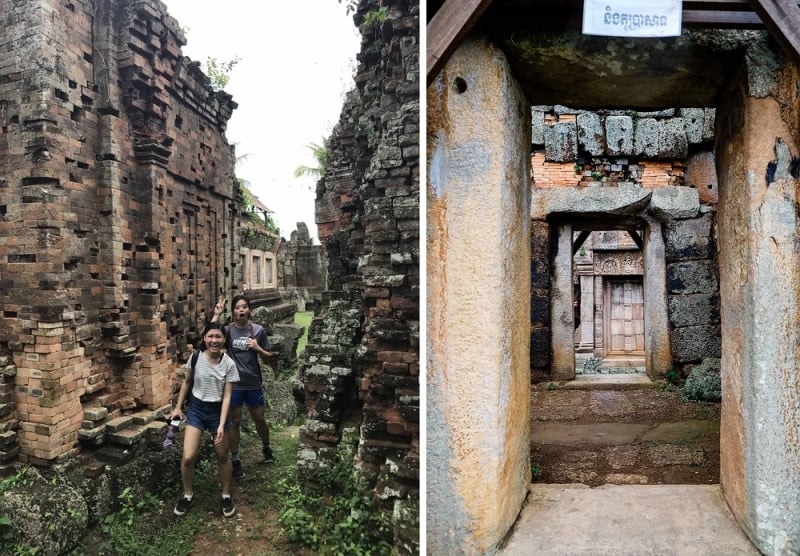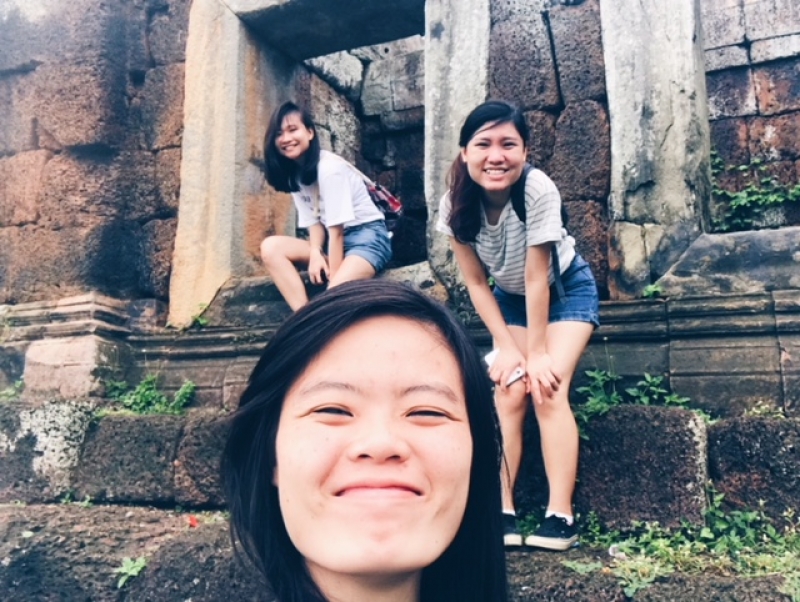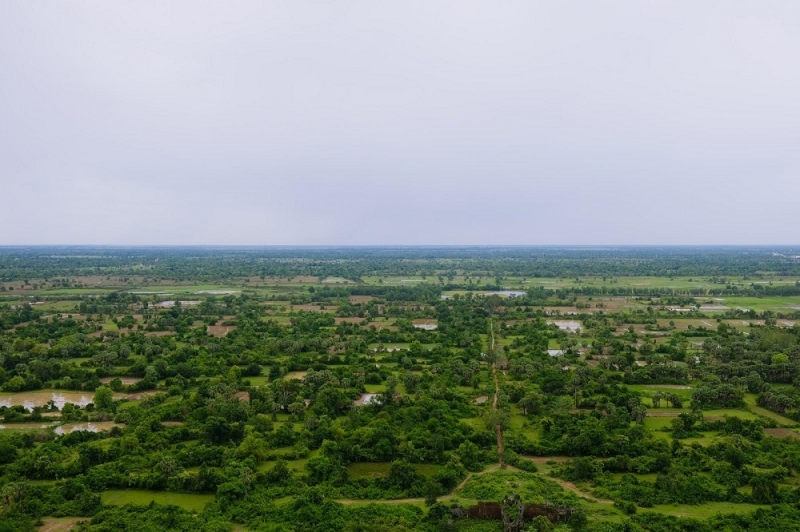 After about an hour and a half or so, here's the view from the top of the hill!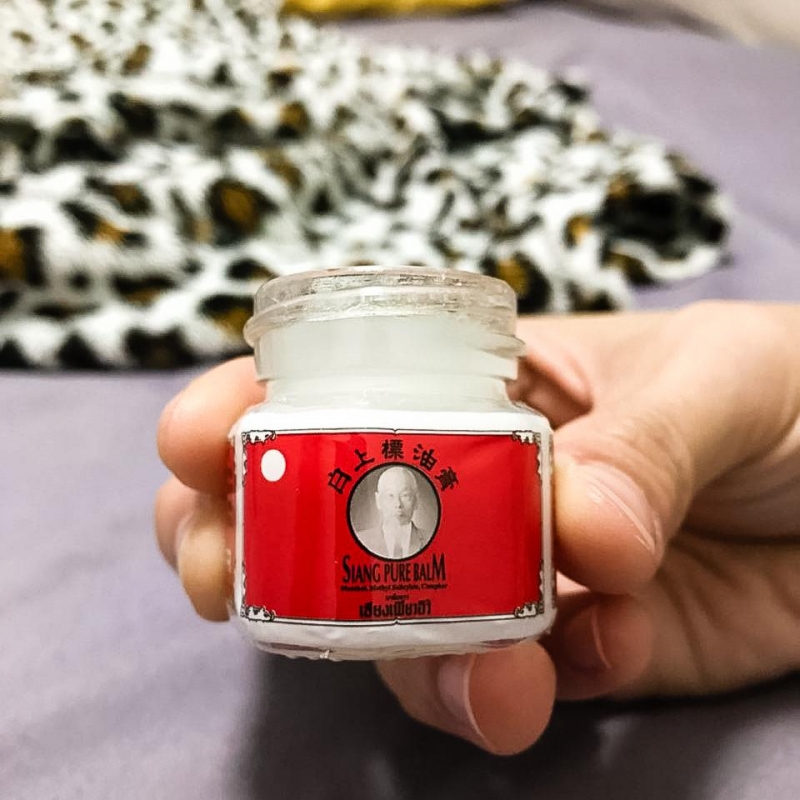 P/S: We got attacked by a swarm of mosquitoes here so it would be wise to come ready with insect repellent and some creams or ointment for insect bites. We learnt this the hard way as we were bitten all over our arms and legs. We did meet a kind lady who offered us some of her "Siang Pure Balm" ointment though, apparently, it's a local remedy—very effective too!
After all that climbing, make your way back to the city and take your time to explore the colourful markets around the area. We managed to have a short browse through the Russian Market (also known as Tuol Tom Poung Market). Do take note that the shops at the Russian Market close at 5pm.
You can also do outlet shopping here in Phnom Penh. There are several outlet stores near the Russian Market, such as Zando TTP and Brand Collection. If you're in luck, you can score something branded for a really low price (we managed to get branded denim jackets for ~S$14!). Be prepared to expect some odd sizes in the stores depending on stock.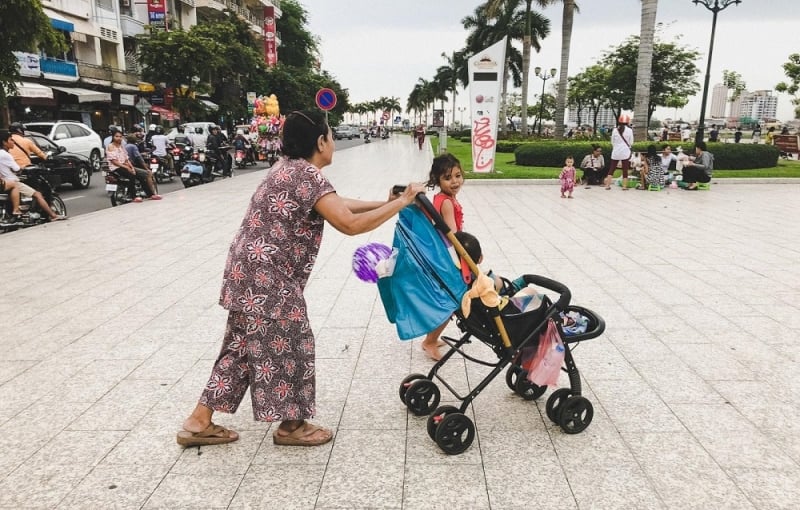 While some may feel that there is not much to see and do in Phnom Penh, you will be surprised at what you can find there. Be it walking along the riverside while the sun sets, to riding a Tuk Tuk, to just experiencing for yourself the local's way of life, Phnom Penh is definitely worth a visit.