Being a first world country, South Korea can appear to be too pricey for budget travellers. With its quick rise to development and its even quicker internet connection, it seems unthinkable that the land of BB Cream offers cheaper alternatives for backpackers.
South Korea may be a developed country, but it can be pretty affordable to navigate. Besides, the government is steadfast in promoting tourism and innovation that some of the best things to experience in Korea comes with no price tag.
Here's how you can enjoy South Korea on a budget:
Travel from one province to another via the KTX Express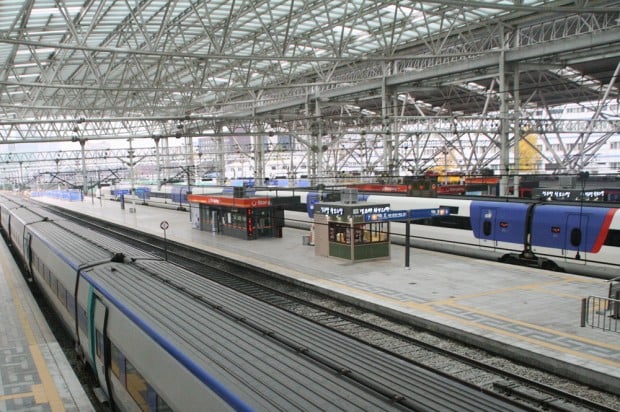 When travelling via the KTX, foreigners can get the Korail Pass, which affords them a great discount and will let them travel for unlimited times on their chosen number of days. It's possible to visit Seoul, Jeonju, and Busan in a span of ten days without spending a fortune and without wasting time on travelling.
Tip: When riding the Airport Railroad Express (AREX) from Incheon airport to Seoul, you can get a discount when you present your KTX voucher.
Here's a nifty guide on how to use the Korail Pass.
Use T-Money for transportation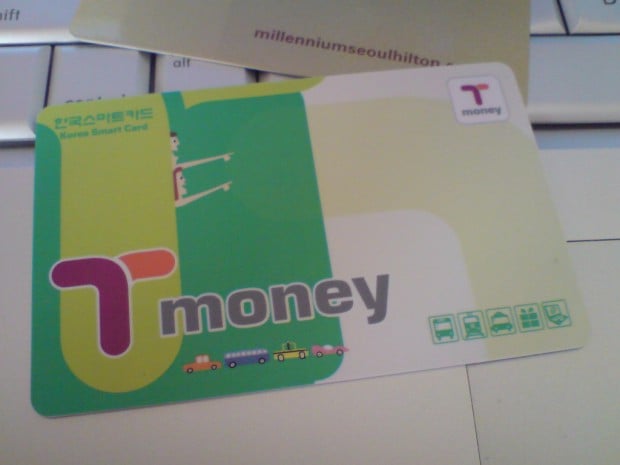 Image credit: Karl Baron
Get yourself a T-Money asap to minimise cost on transportation. You can use it when riding the subway, buses and cabs. It can even be used when paying at affiliated convenience stores. T-Money can be used in multiple municipalities, including Seoul, Busan, Incheon, Daejeon, and Daegu.
The subway fare is cheaper when you use your T-Money instead of single journey tickets. Transfers from subway to bus can also be free, depending on the bus colour code and the time spent on travelling. Having a T-Money with you also saves you the trouble of lining up to get single journey tickets or scrounging for a change when riding the bus.
To fully understand how T-Money works and to see the full list of the provinces when you can use the card, visit Korea's official tourism website.
Print out coupons or vouchers to avail  discounts
If you plan to visit some of the most popular destinations in Seoul [fzPrice]ICN[/fzPrice] such as N Seoul Tower or Trick Eye Museum, search online for discount coupons. You can even get discounts on Korean cosmetics and musicals from vouchers. Check out Visit Korea, Vck.co.kr, and Trazy for printable coupons.
Spend wisely on food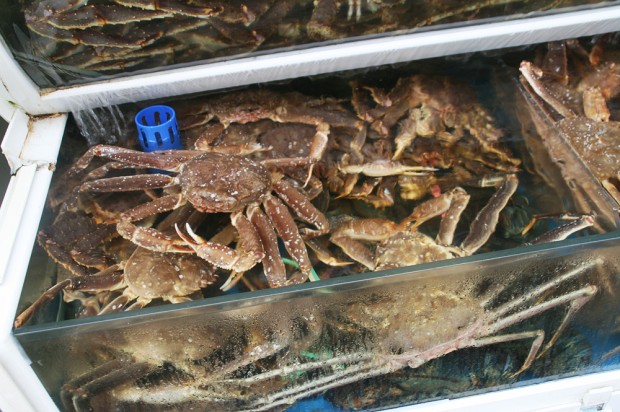 Image credit: janegalvez.com
Avoid flashy restaurants or fast food chains, and opt for the corner restaurants with little to no interior. They're the ones that offer a serving of authentic kimchi jjige or bibimbap for only KRW 5,500 (SGD 6.70). In Busan, the neighbourhood barbeque restaurants offer a serving of samgyupsal for as little as KRW 2,000 (SGD 2.40)! That's a lot cheaper compared to the BBQ restaurants found around tourist hotspots.
Also read: Korean-Food Lovers Guide To Where To Eat In Seoul
For the best  budget foodie experience, head to traditional markets found in every city in Korea. Check out Jagalchi Fish Market and Gukje Market in Busan, Gwangjang Market in Seoul, Nambu Market in Jeonju, and Gyodong Market in Daegu.
Buy souvenirs and Korean snacks at neighbourhood groceries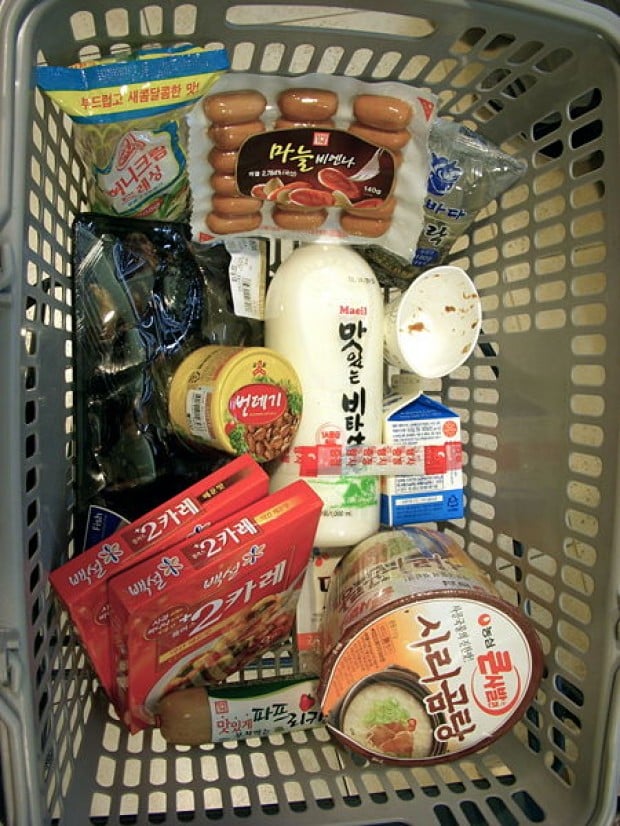 Image credit: L. W. Yang
Peppero and instant ramen are two of the most common Korean snacks you bring home to friends. Instead of buying at convenience stores, look for the nearest supermarket or neighbourhood grocery near you where you can buy it at a fraction of a price. It's where I usually buy packs of candies and biscuits I give to my friends and families. It's also the only place where I can buy in bulk.
Also read: 12 Must-Buy Food Items from Korea's LOTTE Mart
Abuse the free guided tours!
Instead of paying a hefty amount for group tours, free guided tours are a hundred times better. You can visit cultural and historical sites with a tour educating you about their importance without having to pay them anything! It's also a great way to befriend the locals and to see city corners that aren't in the guidebooks.
Most of the people who conduct the walking tours are locals who want to practice their English. Just think of joining the walking tours as helping them hone their craft. But of course, giving them a token of appreciation wouldn't be so bad.
Check out Seoul Free Walking Tour, Youth Goodwill Guides in Seoul, and Bens Free Tour in Busan.
Download the Visit Korea App

Nothing beats great access to information when you want to travel on a budget. Download the Visit Korea app for all the information you need on destinations, attractions, and more! To top it off, you can also find discount coupons for shopping, dining and performances!
Go to Namdaemun and Dongdaemun for cheaper shopping in Seoul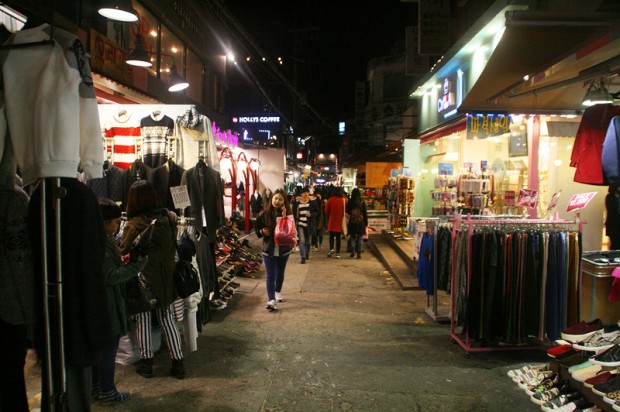 South Korea is a heaven for shopaholics, and Myeongdong is often considered as the shopping mecca. But to get  real steals, head to Namdaemun and Dongdaemun where goods are priced lower. You can also haggle like crazy! If you're looking for trendier items without depleting your travel budget, Edae and Hongdae are also better alternatives for Myeongdong.
Also read: [InfoChart] Korean Clothing Sizes – Know Before You Shop!
Avail the student or senior citizen discount
If you're still a student, bring your student I.D. with you at all times. And if you're travelling with your grandparents, make sure that they also get the senior citizen discount. Most admission fees are classified among children, youth, and adult, but students and senior citizens are also granted discounts.
Wear hanbok for free at Tourist Information Centres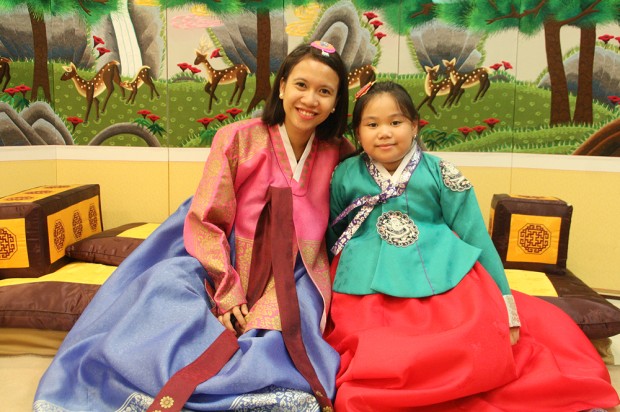 While some TIC's, like the one in Insadong, offer hanbok fitting for a small fee, most Tourist Information Centres still allow visitors to try on beautiful hanboks for free. We tried the headquarters of the Tourist Information Centre along Cheonggyecheon and got the chance to wear traditional Korean dresses. Hanbok for men are also available.
Exchange work for free accommodation
If you're thinking of spending a few weeks or a month in Korea, why not work for free accommodation? There are hostels who are willing to let you stay for a month in exchange for labour. They only require you to work at least 3 hours a day, and you'll get free lodging in return. You can also go WWOOF-ing, where you need to work at an organic farm in exchange for food and lodging.
Stay in hostels rather than hotels
South Korea has numerous quirky and homey hostels to choose from. Almost every neighbourhood in Seoul has hostels, so location shouldn't be an issue. Though they don't serve breakfast buffet, they still provide a pretty filling breakfast of cereals, bread, and eggs. In most cases, they also have a variety of refreshments such as coffee, tea, and juice.
I highly recommend Hi Korea Hostel in Busan and Hongdae Houstel in Seoul.
Prioritise tourist spots with no admission fee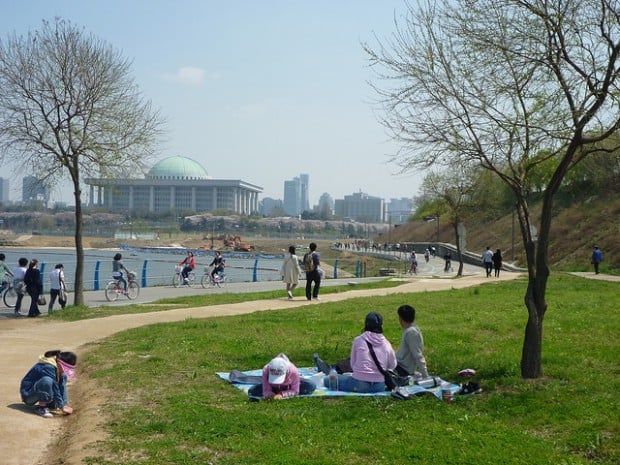 Image credit: Marie
Some of the best things you can do in South Korea comes for free. Check out these admission-free tourist spots:
Seoul:
Bukchon Hanok Village
Han River
Cheonggyecheon Stream
Dongdaemun Design Plaza
Also read: 24 Fun Things to Do in Seoul on Your Very First Visit
Busan:
Haedong Yonggungsa Temple
Haeundae Beach
Gwangalli Beach
Gamcheon Culture Village
Jeonju:
Omokdae & Imokdae
Deokjin Park
Hanbyeokdang Pavilion
Incheon:
Songwol-dong Fairy Tale Village
Wolmido
Freedom Park
If you think you have to break the bank when visiting Korea, then I hope this article convinces you otherwise. South Korea is a great place to visit even when you're on a tight budget.