Teeming with diverse wildlife and vibrant cultures, the continent of Africa has a little bit of everything – modern cities, tropical rainforests, vast deserts, incredible wildlife reserves, cloud-piercing mountains, a myriad of unique ethnic tribes and some of the most hospitable human beings you'll ever meet.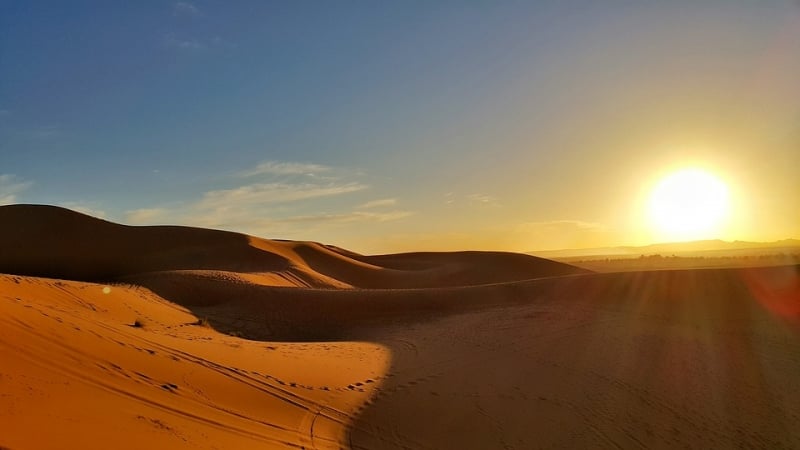 The Earth's second largest continent is indeed an adventure lover's playground. Knowing that Africa is truly vast, commute easily to some of these amazing destinations with Ethiopian Airlines and take comfort in hassle-free travels. Ditch the multiple transits and long flight connections with the convenience Ethiopian Airlines bring, and start your grand African escape on a high! With plush seats, generous baggage allowance and complimentary free flow of beverages  (alcoholic ones included!), Ethiopian Airlines will ensure that you finish your plane trip looking like you were pampered since take-off. Book your flights to destinations such as Nairobi, Kilimanjaro, Cape Town, Victoria Falls, Johannesburg, Madagascar, Seychelles, Sao Paulo and even Buenos Aires with Ethiopian Airlines now!
To kickstart your inaugural trip to the land of contrast, this extensive list will help you check off some of the most extraordinary things to do in countries such as Kenya, Morocco, Ethiopia, Tanzania and South Africa. From high-octane exhilarating bungee jumps, enticing grand bazaars and dreamy safari quests, it's time to conquer that great African bucket list one iconic activity at a time! Are you ready to get out of your comfort zone and embrace epic proportions of fun?
1. Take a leap of faith off Victoria Falls bridge
How does plummeting 111 metres down the world's largest waterfall sound for a start? Test the edge of fear and partake in a heart-thumping freefall that might make for the longest four seconds in your life. As the bridge is strategically positioned between the borders of  Zambia and Zimbabwe, do remember to bring your passport along for this activity! Wouldn't want to be caught "trespassing" national boundaries now, would you?
If you're a bungee veteran or simply feeling a tad bolder, switch up your bungee style and opt for either an ankle-tied backflip or the "Star Elevator" jump above the raging torrents of the mighty Zambezi river! Whether you decide to attempt this solo or tandem (friends, be warned!), this leap will leave your mind whirling with gushes of adrenaline, all amidst a spectacular World Heritage Site backdrop. Round two anyone?
BOOK YOUR FLIGHTS TO VICTORIA FALLS FLIGHTS HERE!
2. Wander around Djemaa el-Fna, Marrakech's exotic souk
The best way to gain authentic insight into a country's traditions and cultural roots? Visit a local market! In the heart of magical Marrakech, check out local artisans at work and admire a treasure trove of intricate handicrafts at UNESCO-inscribed Djemaa el-Fna.
Housing a labyrinth of bustling stalls trading antiques, spices, leather goods, rugs and love potions, take time to meander through the aisles of this grand bazaar. The name of the game here is to haggle with your best poker face until the price is right, and this might take you a few cups of sweet mint tea to pull through.
If your bellies are already growling, satisfy those hunger pangs with a slew of legendary street food all served fresh and piping hot. Dine just like the locals and relish snail soup, sheep brains, camel spleen and broiled offal (animal entrails). If you prefer an option that's way less adventurous, delight in barbecued lamb skewers and fresh sugarcane juice instead, all while strolling past snake-charmers, meticulous henna artists, sweet date sellers and whimsical monkey-juggling theatrics.
3. Embark on a lush wildlife safari at Kruger Park
In Swahili, 'safari' translates to journey. Going on an unparalleled wildlife adventure is a befitting experience to highlight your journey in traversing the depths of the intriguing African continent. South Africa is home to a wide array of wildlife exploration depending on your interests, time available and budget!
Kruger Park in Johannesburg offers visitors the golden opportunity of viewing Africa's Big Five (African lion, African elephant, Cape buffalo, African leopard and rhinoceros) either on a game vehicle, via the waters or on foot — yes, through a variety of walking tours!
Here at Kruger, the diversity, density and sheer size of the animal populations are truly unrivalled. Posing as one of the best game reserves in the world, witness first-hand how these elusive species live out their dramatic days amidst lush African bush, with a supporting cast of over 137 mammals and 500 bird types. Prep your cameras for this once-in-a-lifetime rendezvous with nature! You will never really know from which angle they might peek at you.
START PLANNING YOUR SAFARI ADVENTURE WITH ETHIOPIAN AIRLINES!
4. Kayak over emerald-blue waters at Lake Malawi, Mozambique
Lake Malawi has earned the sobriquet of 'Lake of Stars' after Dr David Livingstone's exploration some 150 years ago, when he observed how lanterns on the boats of ancient fishermen would glow and resemble stars from the distance. This nickname also stems simply from the lake's incredible shimmer! Fringed by golden manicured shores, this World Heritage Site provides superb water sports opportunities aside from being a scenic wonderland (and a feast for the eyes!).
Interestingly, despite being totally landlocked, Malawi's 'inland sea' is also collectively the world's largest freshwater lake with more than 1,300 varieties of fish. The enormity of this water body is also reflected in its extraordinary depth of over 700 metres.
Hire a kayak and float on the pristine salt-free waters to attain the best perspectives of this vast jewel of a lake. Get your optimal dose of 'vitamin sea' amidst the surreal settings. If the waters have been too tempting to resist, jump right in and witness the kaleidoscopic display of abundant tropical fish that grace the waters. Soak in the ethereal beauty of this majestic lake! Paddle, sunbathe and repeat.
5. Revel in a picnic at Cape Point Vineyards
Wine connoisseurs rejoice! Cape Town is home to expansive tracts of land specifically used for harvesting only the finest grapes in wine production. Located in Noordhoek at Cape Point Peninsula, Cape Point Vineyards is where you can indulge in a luxe picnic with your loved ones and toast to even more moments of magic.
Boasting a delectable spread of food choices, you can choose to savour yummy couscous salad, tantalise those taste buds with a fine array of charcuterie and salami, and dig into freshly baked ciabatta topped with generous bacon pate. Pair all that with a glass of world-class Sauvignon Blanc and you're well on your way to a glimpse of heaven. This authentic picnic also ensures optimal comfort with fluffy pillows and warm blankets. Set in a lush backdrop amidst serene lakes and distant views of the colossal Table Mountain range, this picnic certainly makes for an unforgettable one indeed.
6. Feed endangered Rothschild giraffes in Nairobi
Situated not far from Nairobi National Park, escape to this highly-esteemed nature education centre known as The Giraffe Centre. Run by the African Fund for Endangered Wildlife, this Kenyan non-profit organisation is located in Langata and houses more than 300 Rothschild giraffes at present. As you stand atop a tall wooden platform, grab the opportune chance to stroke, kiss and feed these gentle giants, whose species are highly threatened in today's era.
Get up close and interact with the world's tallest species and do be prepared for a welcome dose of gentle giraffe licks. This enriching visit will also allow you to scratch beneath the surface and garner a deeper understanding about pressing wildlife issues worldwide. Also, you can fathom more about sustainable living as well as the importance of creating a harmonious environment for animals to thrive healthily in. It truly is a great way to experience Africa at a level beyond a typical voyeur.
READY TO HAVE A ONE-OF-A-KIND ADVENTURE IN NAIROBI?
7. Witness Tanzania's Great Migration
No photo will ever be able to succinctly capture the magnificence of this grand annual voyage (read: circular grazing path) from the vast savannas of Tanzania's Serengeti to Kenya's Masai Mara. The thunder from the hooves of more than a million wildebeests and several hundred thousand zebras is a force to be reckoned with as they chase the rain in a race for life. The Great Migration offers safari-goers a golden chance to witness the beauty and drama of the herds in their essential search for food and shelter.
It is this basic instinct and primal need to move and scavenge for food that has propelled these herds around the grasslands for millennia. The massive scale and sheer extent of this natural phenomenon is beyond what words can aptly describe. The Great Migration demonstrates nature's raw power along with its resiliency, and the magical sight never fails to mesmerise. The power harnessed from such a transformative experience could eventually have a profound impact on us. Travel does make us better after all, doesn't it?
8. Ascend Ethiopia's rocky Simien Mountains
A vast cauldron of jagged pinnacles, rock spires and deep ravines, this rugged mountain range in Northern Ethiopia is a rarely visited wonderland of nature. Dubbed 'The Roof of Africa' for its sheer scope and size, the Simien Mountains' towering peak, Ras Dashen, is Ethiopia's crowning glory. This alluring UNESCO World Heritage Site boasts stunning panoramas of wild landscapes and an exotic cache of wildlife such as Gelada Baboons, Wallia Ibex, bearded Lammergeier vulture and the elusive Ethiopian wolves.
The hike up Ethiopia's tallest mountain at 4,533 metres is no easy feat but the presence of existing trails coupled with a determined attitude will get you up its summit, where you will be generously rewarded with glorious Grand Canyon-esque views. Whether you take two days or an entire week, trekking through this mystical world of primaeval forests and misty peaks feels like stepping into an otherworldly paradise. Can you rise up to the challenge?
9. Cage-dive amongst Great Whites in Cape Town
Ready to come face to face with the ocean's apex predators? This activity literally makes that possible for you with the exception of a few steel bars that separate you from some of these ferocious beasts. As the skipper tosses tuna and chums into the shark-infested waters, watch how nature's fearsome predators lunge forward and snap hastily at the chunks of meat – in a mere matter of split seconds.
If you're feeling fearless or have mustered a decent amount of courage, jump into the cage and witness their scavenging mode from a different perspective. You honestly wouldn't be able to differentiate if you're chattering due to the frigid Atlantic waters or out of immense fear. The thrill from recreating that "Jaws" moment and the bravado you gallantly display will probably be one of those most priceless moments you'll remember for life.
Enamoured or terrified, you'll just have to find out for yourself! These blood-thirsty "killing machines" might turn out to be a lot more graceful and elegant than your initial ingrained impression.
BOOK YOUR FLIGHT TO CAPE TOWN NOW!
10. Go horseback riding in Masai Mara, Kenya
Gallop alongside some of these dramatic herds of herbivores and skip the clamour (and masses) of tourist vans, safari lodges and bustling roads. This horseback riding experience brings the authenticity of your safari scape up several notches, thanks to the fact that you can subtly immerse yourself in their prolific natural habitats. Canter along the vast plains and ride close to the majestic lions, ambling elephants and grazing buffaloes. As the wildebeest, zebras and antelopes lope around you, feel on edge and relish the element of excitement.
The main highlight is coming up! As your horse brings you across the mighty Mara River, keep your eyes peeled for hippos and crocodiles as you gaze into the distance. Can't get any closer than that, right? Saddle up and embrace an unconventional encounter with Africa's diverse wildlife! An equine safari truly provides unsurpassed views and an unforgettable African Bush experience.
BONUS: Sample authentic Ethiopian coffee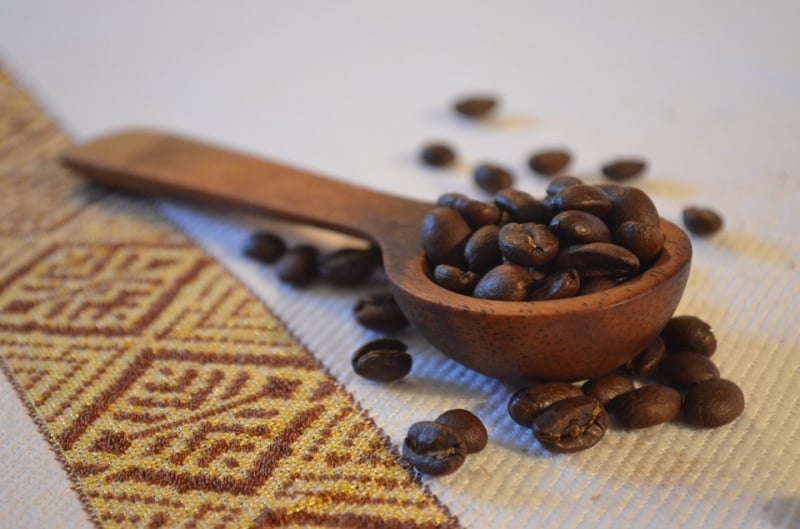 Caffeine addicts, this one's especially for you! Ethiopia is the birthplace of Arabica coffee and now home to some of the most varied and finest coffee selections. A longstanding tradition, coffee making in Ethiopia forms a substantial percentage of the country's export revenue, all courtesy of its premium coffee beans.
From the nine different growing regions, sophisticated processing methods down to the quality of the beans, the robust flavours of Ethiopian coffee is indeed very distinct and not quite like the Espresso you get at any Starbucks chain. There is most definitely varying types of Ethiopian coffee suited for different palates.
The Yirgacheffe option has a soft, floral innuendo and shimmering notes of citrus. These pose to be the finest amidst them all while the Harrar offers more heavy, complex notes with a strong wine-y tone. Consistently some of the highest rated in the world, these coffee beans hold near-legendary status with its diversity being unmatched globally. It might not be too presumptuous to deem Ethiopia to be every passionate coffee lover's dream destination!
How's that for a dreamy, enthralling journey through the depths of wild Africa? Check off these superb activities on your impending trip and indulge in priceless once-in-a-lifetime experiences. With Ethiopian Airlines' exclusive Cloud Nine Business Class, feel on top of the world as you effortlessly cruise to some of these enticing destinations, in ultimate luxury and class. 
On board the spacious B787 Dreamliner, delight in ample legroom, a slew of in-flight entertainment options and specially curated meals that include national delicacies such as "Injera bǝ wot", a flat bread drizzled with a specially prepared meat sauce and the delectable Ethiopian "Teff" bread. Rest easy with more space and leave the flight raring for your next golden adventure.
There is clearly no better time to satiate your African wanderlust than NOW. Don't procrastinate those bookings!
YOUR DARING AFRICA ADVENTURE STARTS TODAY! 
---
Brought to you by Ethiopian Airlines.