My extended family's year-end holiday planning led to us going on a New Zealand road trip for 12 days, travelling from the South Island to North Island, and covered places including Queenstown and Wellington. We went during summer, which means that it could get quite hot during the day, but the air becomes a lot cooler when the sun sets.
That being said, the days were long as the sun rose very early in the morning and set late at night. This was something we were not used to, and it felt really weird having dinner when the sky was still shining bright!
Day 1: Queenstown, South Island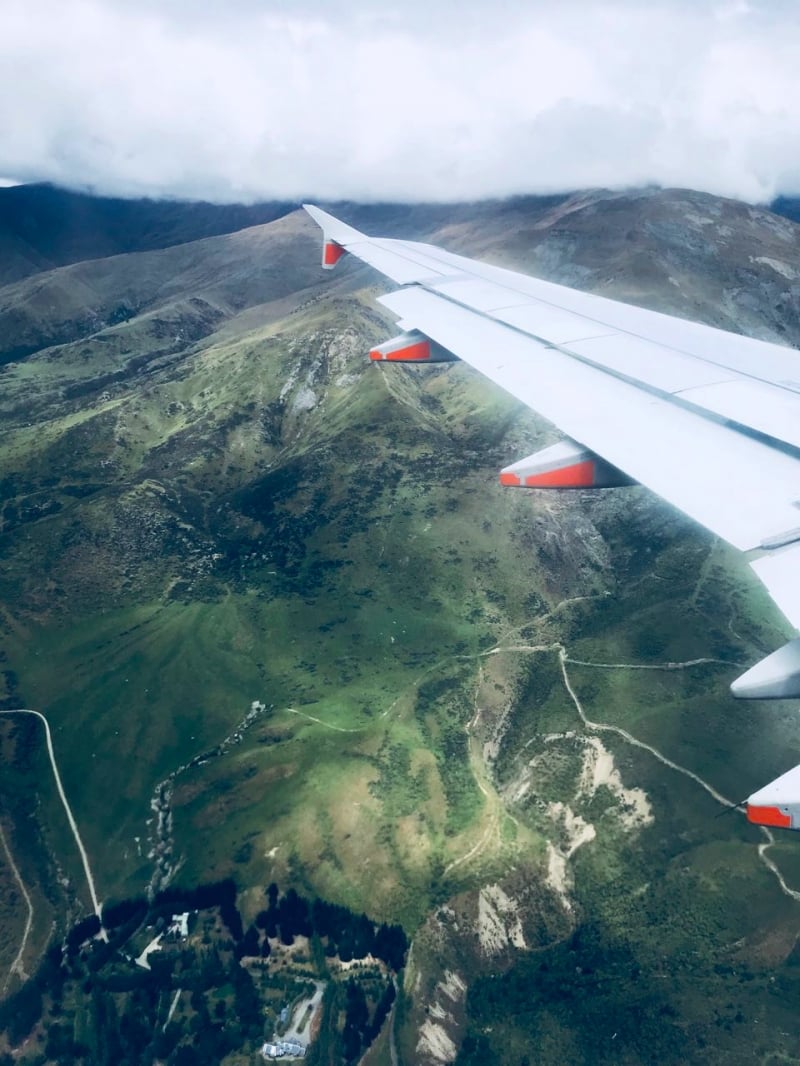 If you ever plan to visit the South Island of New Zealand, I would totally recommend arriving at Queenstown Airport. Just look at the view! This picture was taken when we were touching down, and we literally landed among the vast and picturesque mountains. It was truly a visual feast.
Queenstown City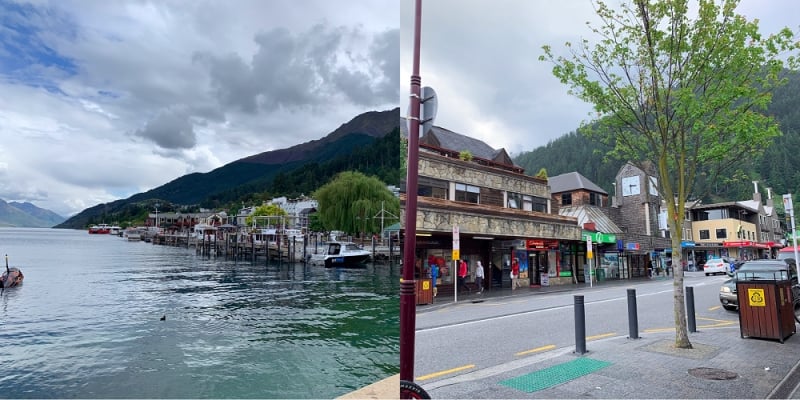 We arrived at the airport at about 1pm, collected our car, then drove to the city of Queenstown for lunch and explored the area.
Fergburger, Fergbaker and Mrs Ferg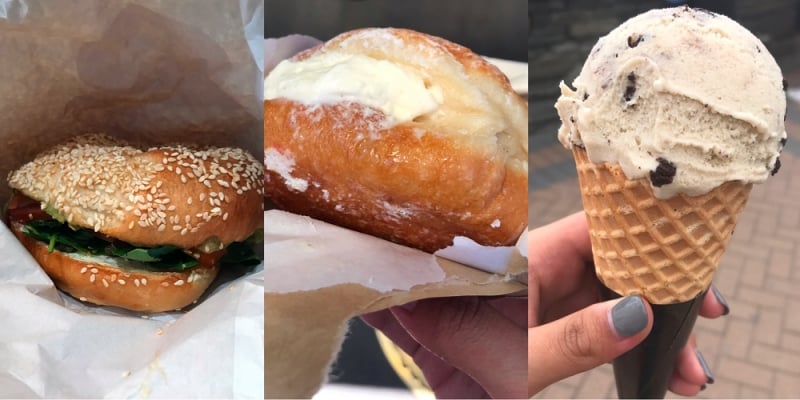 When you're at Queenstown, I would totally recommend giving Fergburger a shot. They are very popular and well-known for their innovative and exotic burgers, which explains their perpetually long queue. However, I am not a fan of burgers and went with the Smoked Salmon Bagel instead, which was good! I managed to steal a bite of the burger from my brother though, and I can see why people are willing to queue.
Located right next to Fergburger is their bakery, Fergbaker. They sell an array of freshly baked pastries, bread, and a range of sweet treats. I couldn't resist getting their Famous Boston Cream Donut, and boy, I loved it. The fresh cream was light and fluffy!
If you're up for some gelato, you can head to Mrs Ferg Gelateria, which is just round the corner. They serve freshly made gelato which will surely satisfy your sweet tooth. Occasionally, they bring their ice cream trucks out which you can see while exploring the streets of Queenstown.
Addresses:
Fergburger and Mrs Ferg Gelateria: 42 Shotover St, Queenstown 9300, New Zealand
Fergbaker: 40 Shotover St, Queenstown 9300, New Zealand

We then left for our accommodation for the night, and the drive there was truly breathtaking. What I love most about South Island is that every part of our road trip was so postcard-worthy.

The roads are long and wide with not much traffic, so we even stopped midway to snap some shots!
When we reached our accommodation, it was only about 4pm so we decided to explore the surrounding estate of our home for the night.
Lake Te Anau

Since it's nearby, we headed to Lake Te Anau, which is the largest lake in the South Island of New Zealand. It felt so peaceful and calm there, where we hung around with some coffee while creating ripples in the water.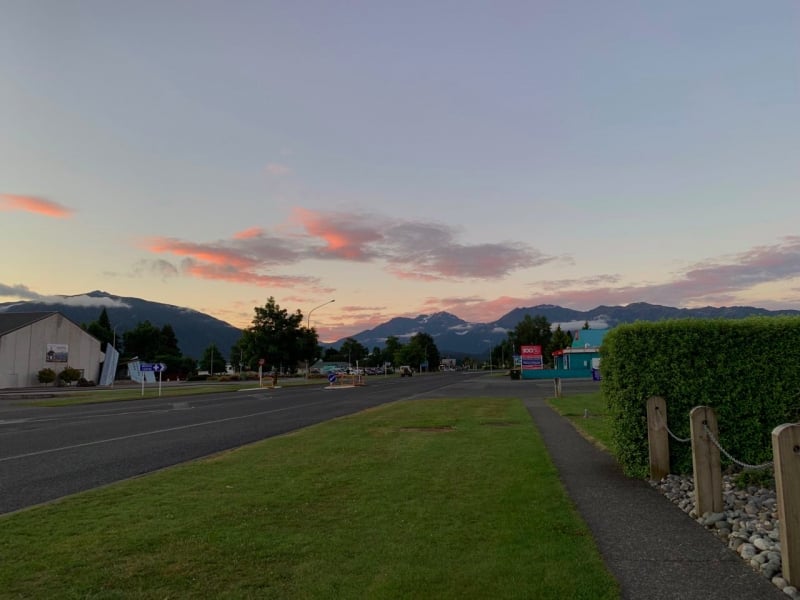 The motel was also located at a pretty accessible location where we found Caltex and Subway about ten minutes' walk away. Ah, just look at the dreamy mountain in the backdrop, I miss South Island already. It got quite chilly too, with the temperature dipping to 15 degrees.
Address: Alpine View Motel, 15 Quintin Dr, Te Anau 9600, New Zealand
Day 2: Milford Sound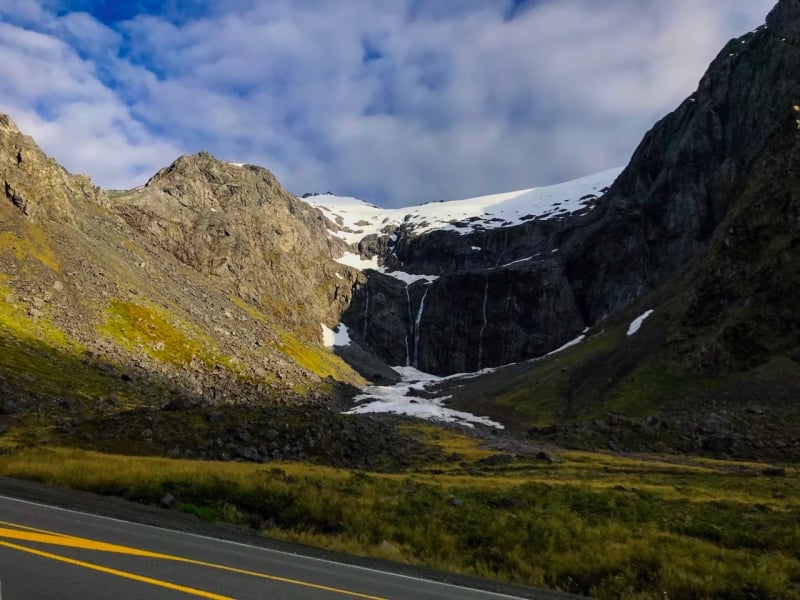 The journey to Milford Sound has got to be my favourite route out of all! We were greeted with snow-capped mountains at every turn of the road. The drive from Te Anau to Milford Sound was a good two hours drive with almost no shops along the way, so do remember to pack some food.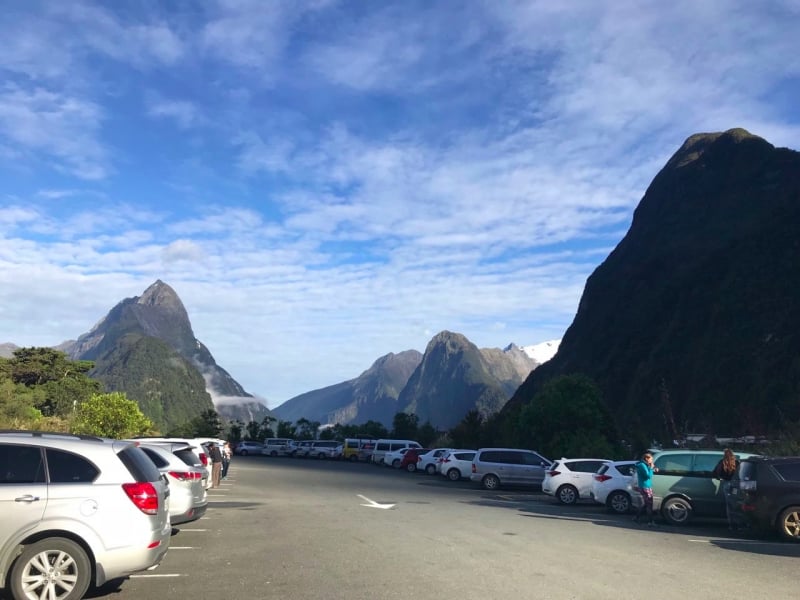 Isn't it just amazing to be surrounded by nature everywhere you go?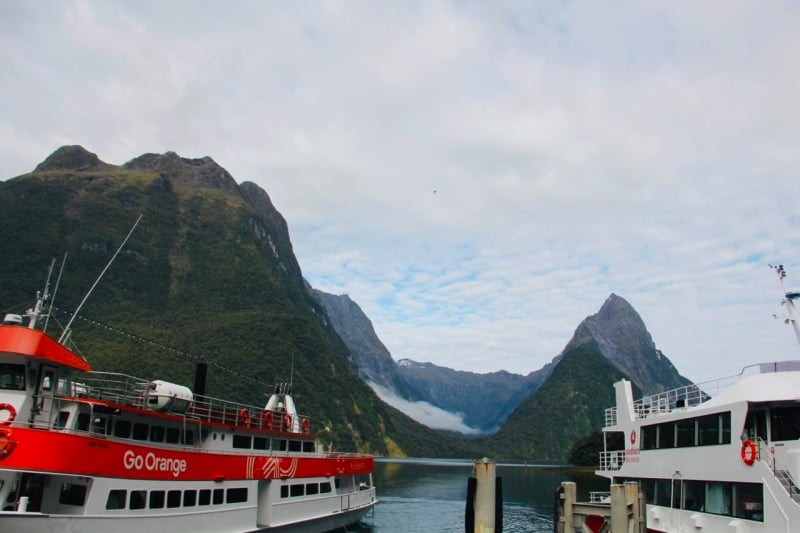 We booked our cruise ride with Go Orange, who arranged everything for us and made everything fuss-free.

For those of you who are wondering if the two hours drive into Milford Sound was worth it, it totally was. You get to be up close with nature that would be otherwise unreachable by foot, and so near to the waterfalls that you can feel the water droplets on your face. If you're lucky, you may even be able to spot some seals hanging around on the rocks.
Queenstown Hill Summit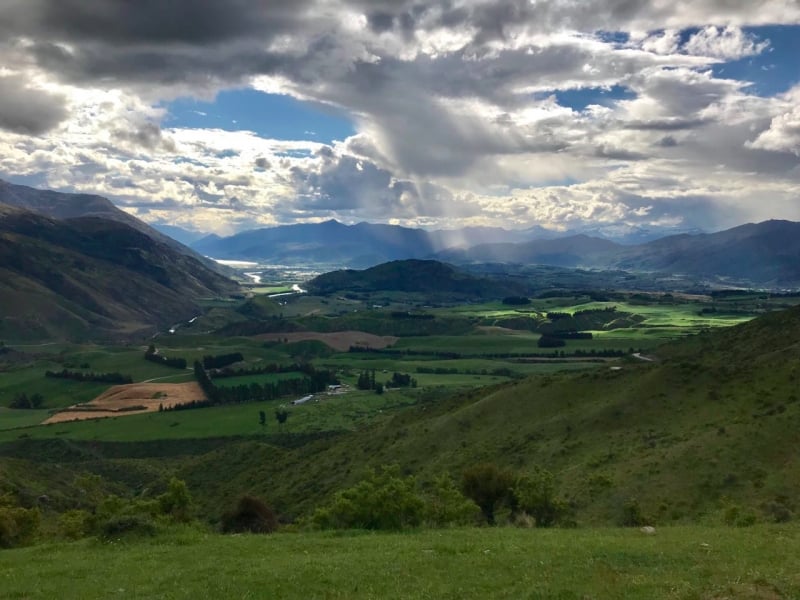 We spent a good whole afternoon at Milford Sound, and on our way back to our next accommodation, we stopped by the lookout at the Queenstown Hill Summit. Although you can't tell, the wind was so crazy!
We didn't take many pictures as the wind was too strong and all we wanted to do then was to head back to the car for shelter and comfort.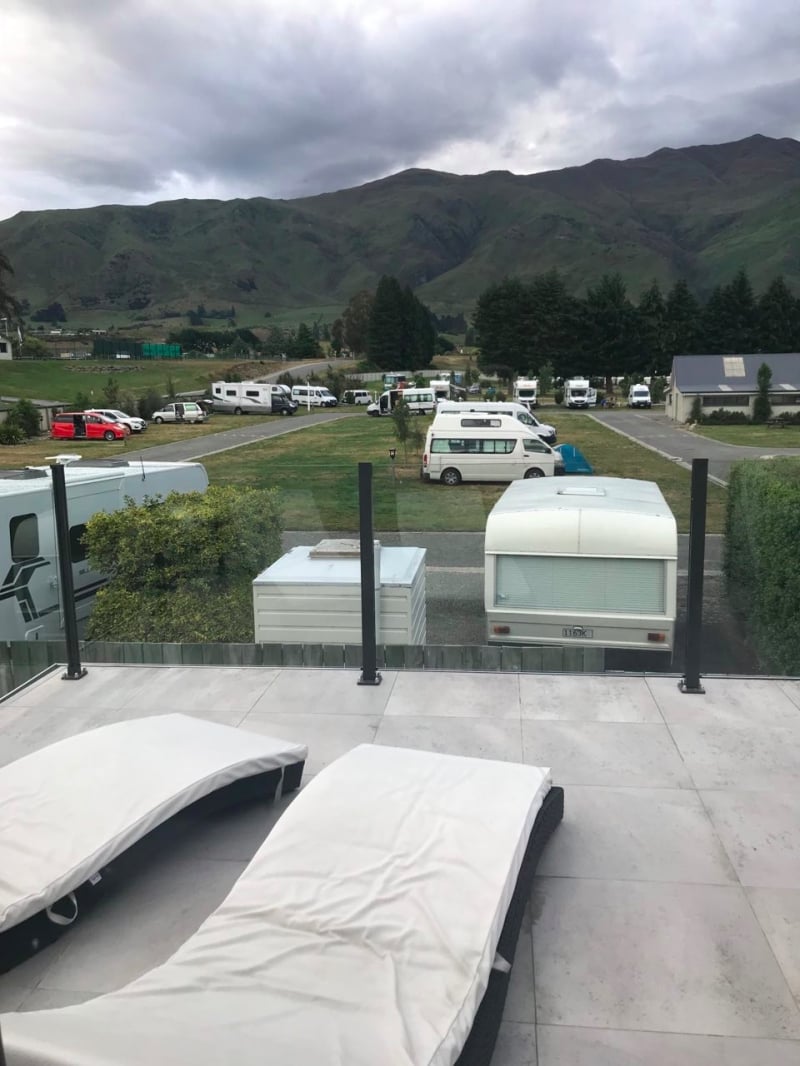 Our home for the next two nights was my favourite out of the whole trip. This was taken from the view at my room's balcony. The surrounding was so quiet and I really enjoyed chilling out there after a long day.
Address: Apartments on Upton, 181 Upton St, Wanaka 9305, New Zealand
Day 3: Skyline Gondola and Shotover Jet

Before heading out for our day's New Zealand road trip, we stopped by Queenstown Hill Summit again and was greeted with much friendlier weather. The wind had died down and it was so much more conducive for pictures, and that's what we did – we took plenty!
Skyline Gondola

We then headed to Queenstown city again for the Skyline Gondola. We bought the package which offered five Luge rides, and that was so much fun! The Luge at Queenstown is different from what we have at Sentosa because it included routes with slopes, which made it more thrilling.
We enjoyed our time walking around and stopping to support buskers. This busker was playing on a piano that he picked up from the garbage chute and he fixed everything by himself. So impressive!
We then continued wandering around Queenstown and decided to grab Fergburger again while chilling at the grass patch. There was a weekend market when we were there this time round and the whole atmosphere was so cheery.
Shotover Jet
The next activity on our itinerary was the Shotover Jet, which was so exciting! Known as the ultimate jet boat experience, we had to go for it. It was also really cooling for a hot summer day.
Eely Recreation Reserve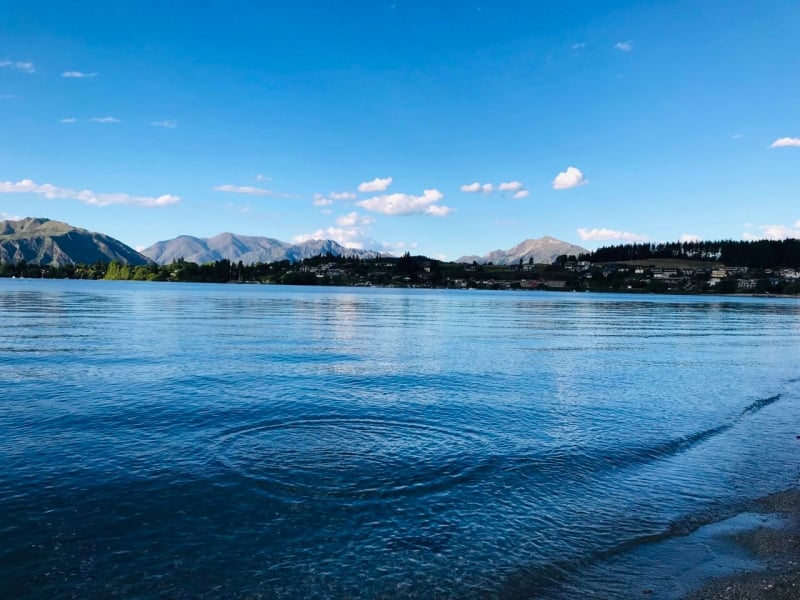 After a long and tiring day, we headed back to rest. Along the way, we stopped by the Eely Point Recreation Reserve for some views. Seriously, South Island has the prettiest lakes ever. Would definitely recommend for an unforgettable New Zealand road trip!
Day 4: Blue Pools and Fox Glacier
Blue Pools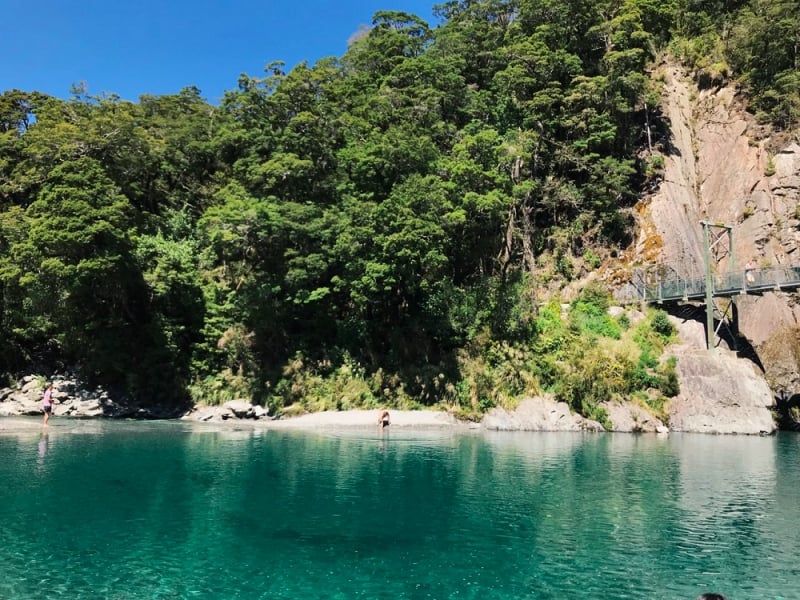 The drive to the Blue Pools Track from our accommodation took about an hour, and we took about 1.5 hours for the track. It's a good time to go during summer, and you can see many people basking in the warmth of the sun. I could really stay there the whole day.
Moreover, there's also a bridge that many people were jumping off from into the clear blue waters, and it looked pretty exciting. However, we did not bring extra clothes to change into so we skipped that activity. But do note that although it was summer, the water was still cold.
Address: Blue Pools Track, Haast Pass-Makarora Rd, Mt Aspiring National Park 9382, New Zealand
Haast

We spent a lot of time on the road that day en route to Fox Glacier, but stopping by for breezy and amazing views like these made the drive so worth it. These were taken at Haast, where we stopped so the drivers could take a breather.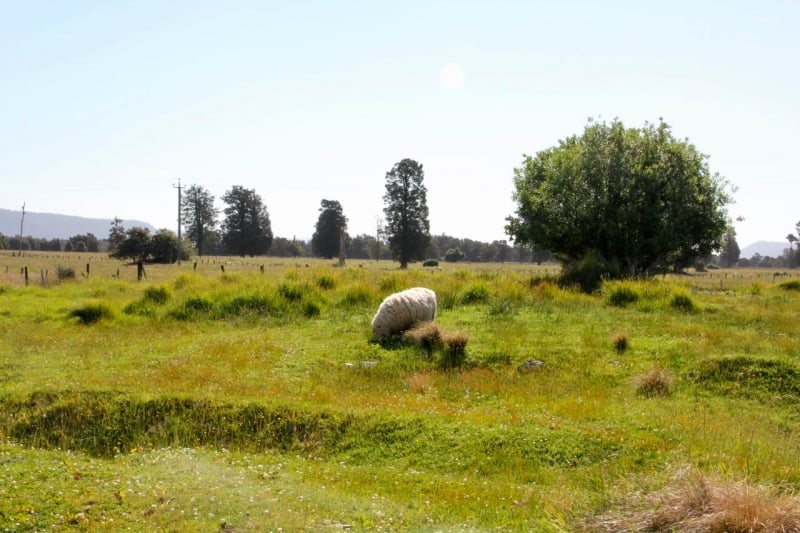 We arrived at our next accommodation at about 4pm. This place felt so much like a farmstay! There were sheeps and a few other animals living just right outside our apartments.
Address: Mt Cook View Motel, 203 Cook Flat Rd, fox Glacier, Fox Glacier 7886, New Zealand
We cooked and ate in that day as well, and when we were done with dinner, it was about 7pm. The sun was still shining bright in the sky so we decided to drive out nearby to explore Fox Glacier.
Fox Glacier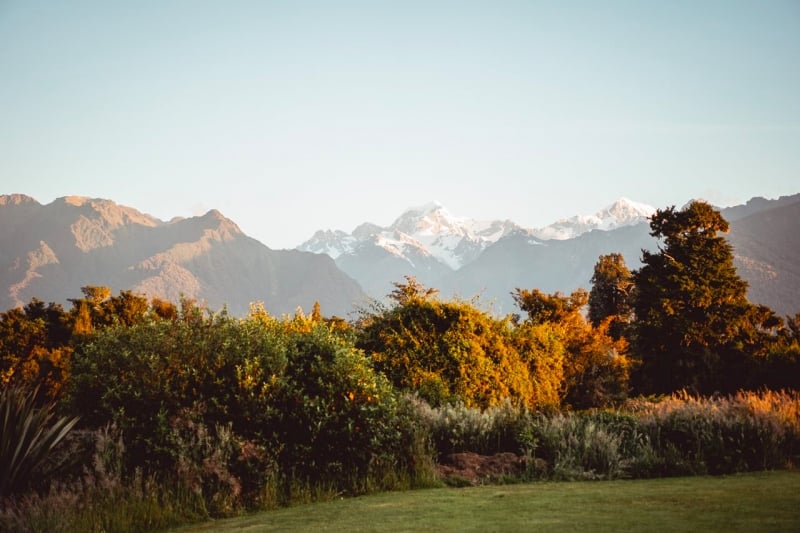 However, since we were there during summer, Fox Glacier looked nothing like what you'll see if you searched for it. Besides the snow-capped mountains that we could see from afar, everywhere else was filled with lush greenery.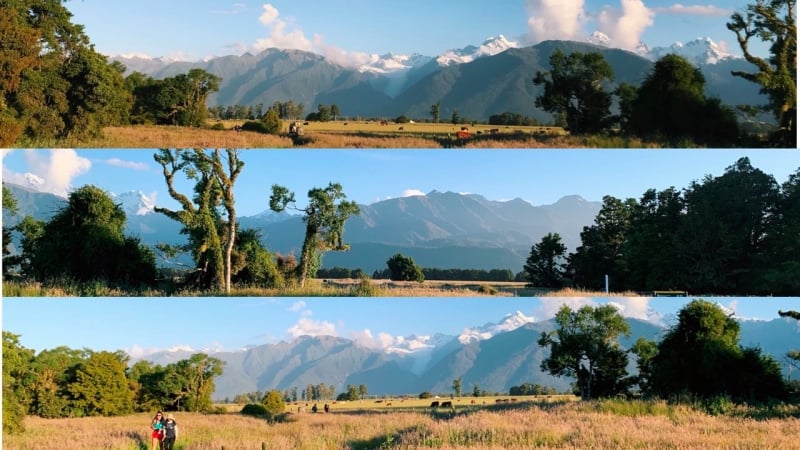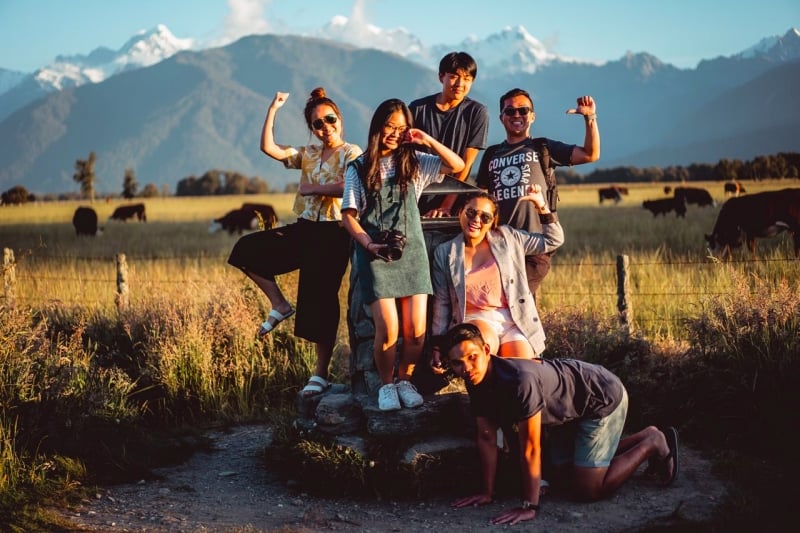 These pictures were taken when it was nearly 8pm, when it was the perfect golden hour then. We decided to embark on the Lake Matheson Walk, which was said to bring you to the lake that mirrors its reflections exactly. It was about a 45 minutes walk in, and the view was so rewarding.
Lake Matheson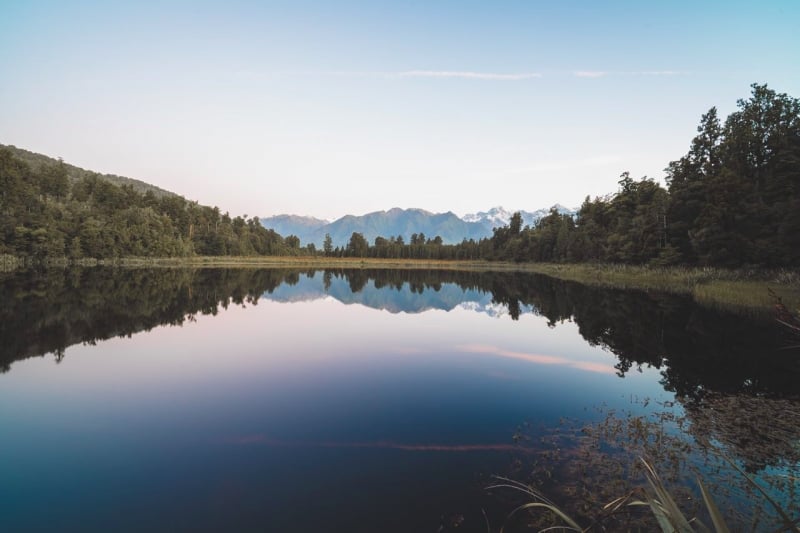 Wow.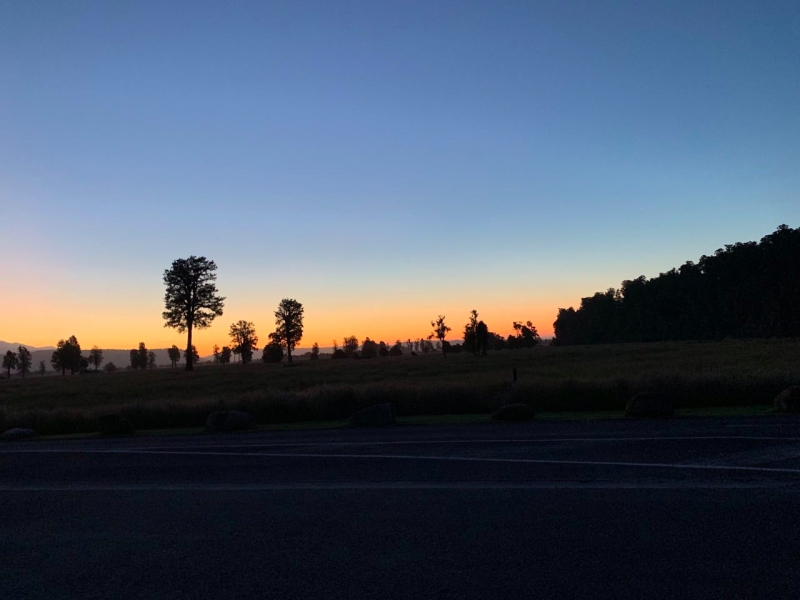 The sun started to set when we were leaving at slightly past 9pm. Do you see what I mean now when I mentioned earlier that our days were so long?
Day 5: Shantytown Heritage Park
Shantytown Heritage Park

Shantytown Heritage Park is made up of recreated historical buildings from the 19th-century gold mining town. Over here, there is a Chinatown, sawmill, hologram theatre, playground and shops for you to explore. If you'd like, you could even have your family portraits taken with the setting based in the vintage 1900s.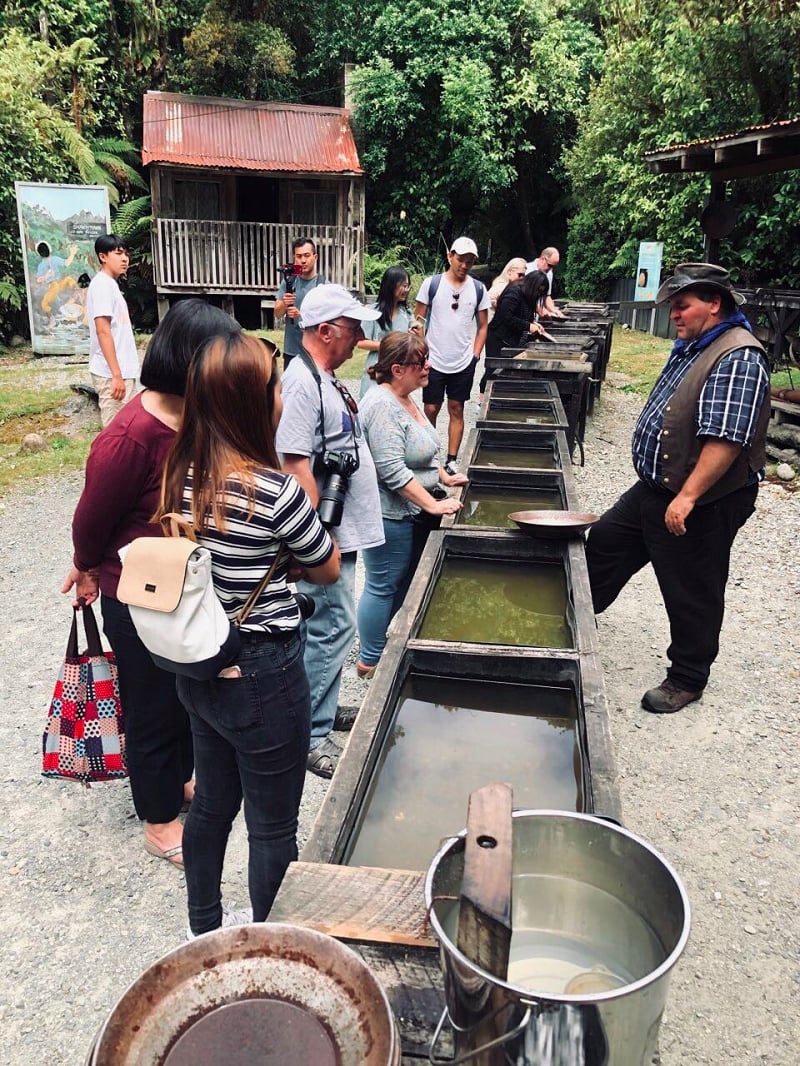 You could take the tram to explore the gold mining exhibition, which was pretty interesting. For a small amount, you could even try your luck for a possible gold nugget when trying to retain some of those gold flakes salted in your pan.
Address: Shantytown Heritage Park, 316 Rutherglen Rd, Rutherglen, Greymouth 7805, New Zealand
Opening hours: 8.30am-5pm daily
Hokitika

Our next stop was to Hokitika, where we had one of the best Fish and Chips at Porky's Takeaways. It was a rather quiet town with shops and a beach that you could chill at.
Address: Porky's Takeaways, 51 Weld St, Hokitika 7810, New Zealand

We stopped by Arthur's Pass and Lake Pearson on the way to our next accommodation, and as usual, the view was breathtaking. However, we did not have time to do the trail at Arthur's Pass so we gave it a pass (ha ha, pun intended). However, our accommodation for that night wasn't great as the whole apartment felt pretty run down.
Day 6: Christchurch, South Island, NZ
Christchurch City

Felt quite sad to leave Queenstown because honestly, when people say that New Zealand is so scenic and beautiful, I'm pretty sure they're only referring to Queenstown. We headed towards Christchurch and spent the day roaming around the streets. It actually felt a tad odd to see tall buildings again after a week with nature.
We visited the Canterbury Museum, which was quite an interesting place that shared a lot about Christchurch's history.
Address: Canterbury Museum, Rolleston Ave, Christchurch Central, Christchurch 8013, New Zealand
Opening hours: 9am-5.30pm on Thurs-Sun, 9am-5pm on Mon-Wed
The Arts Centre Te Matatiki Toi Ora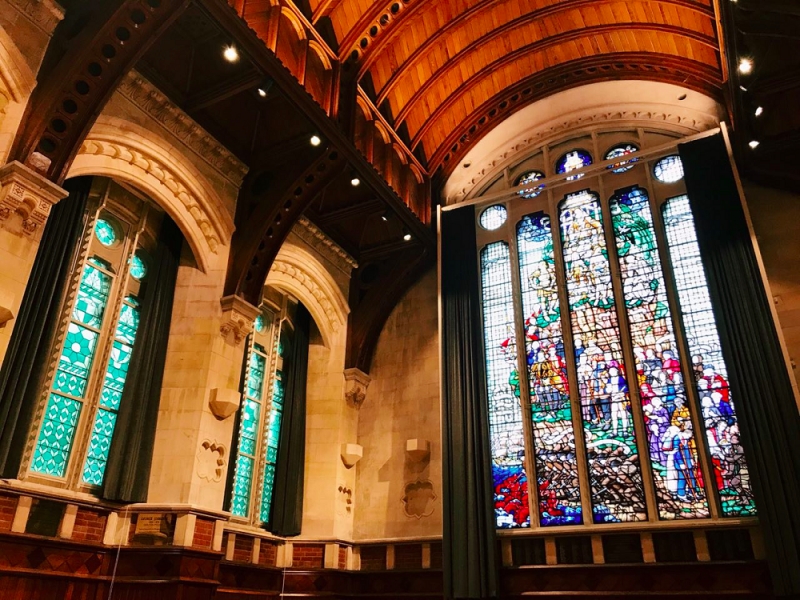 The Arts Centre Te Matatiki Toi Ora made me feel like I was in a cathedral, with the mosaic colours in the backdrop.
Address: 2 Worcester Blvd, Christchurch Central, Christchurch 8013, New Zealand
Opening hours: 10am-5pm daily
Black Betty Cafe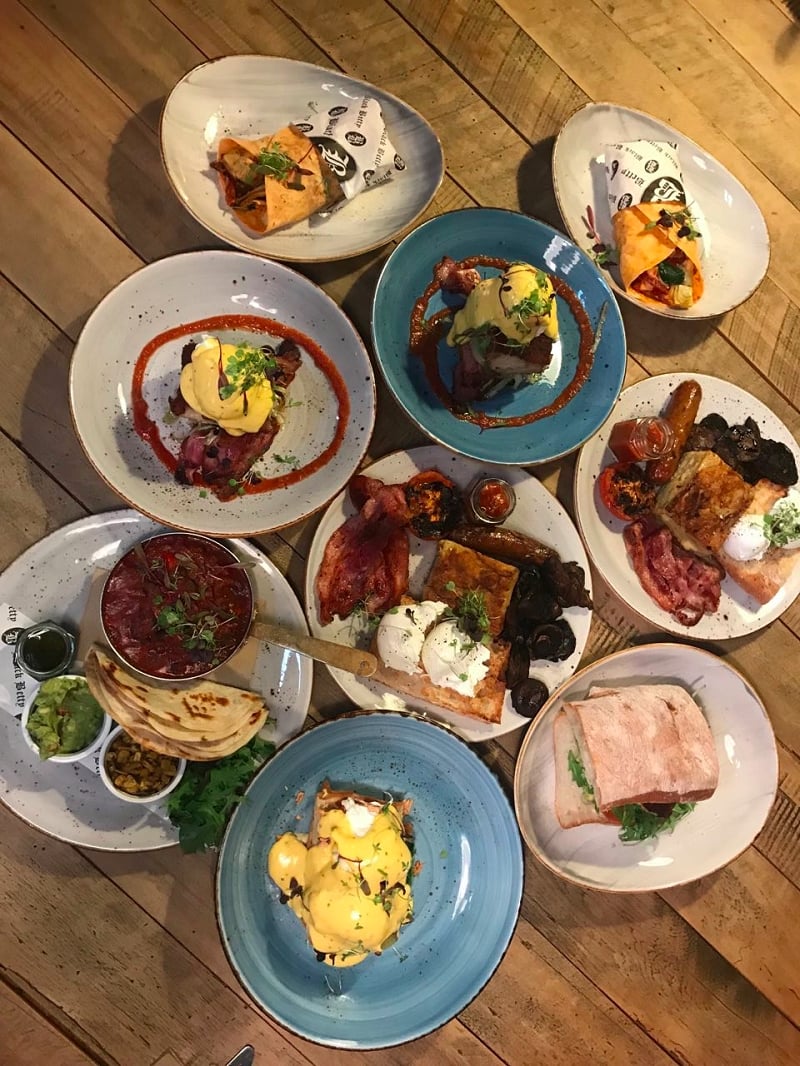 This was lunch at Black Betty Cafe, and the food was so good! They served quality cafe food which I enjoyed thoroughly.
Address: 165 Madras St, Christchurch Central, Christchurch 8011, New Zealand
Opening hours: 7.30am-4pm daily

We decided to call it a day and headed to our next accommodation which was humongous. It was a huge bungalow house with many common areas and rooms. I loved it because there were Lawson Cypress trees surrounding our house, which made everything feel so Christmassy.
Address: Sumner, 48 Revelation Drive
Day 7: The Tannery
The Tannery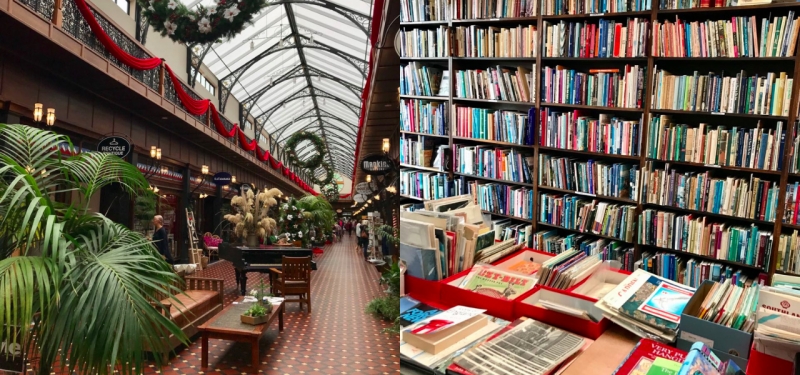 It was a rainy day, so we spent most of our time exploring Christchurch and the quaint little shops at The Tannery, which was a rather unique mall. They had hipster cafes and vintage shops selling clothes, books, and little knick knacks. However, items sold at the shops were rather pricey, so there's probably not much you can get if you're on a budget.
Address: The Tannery, 3 Garlands Rd, Woolston, Christchurch 8023, New Zealand
Day 8: Auckland, North Island, NZ
Auckland City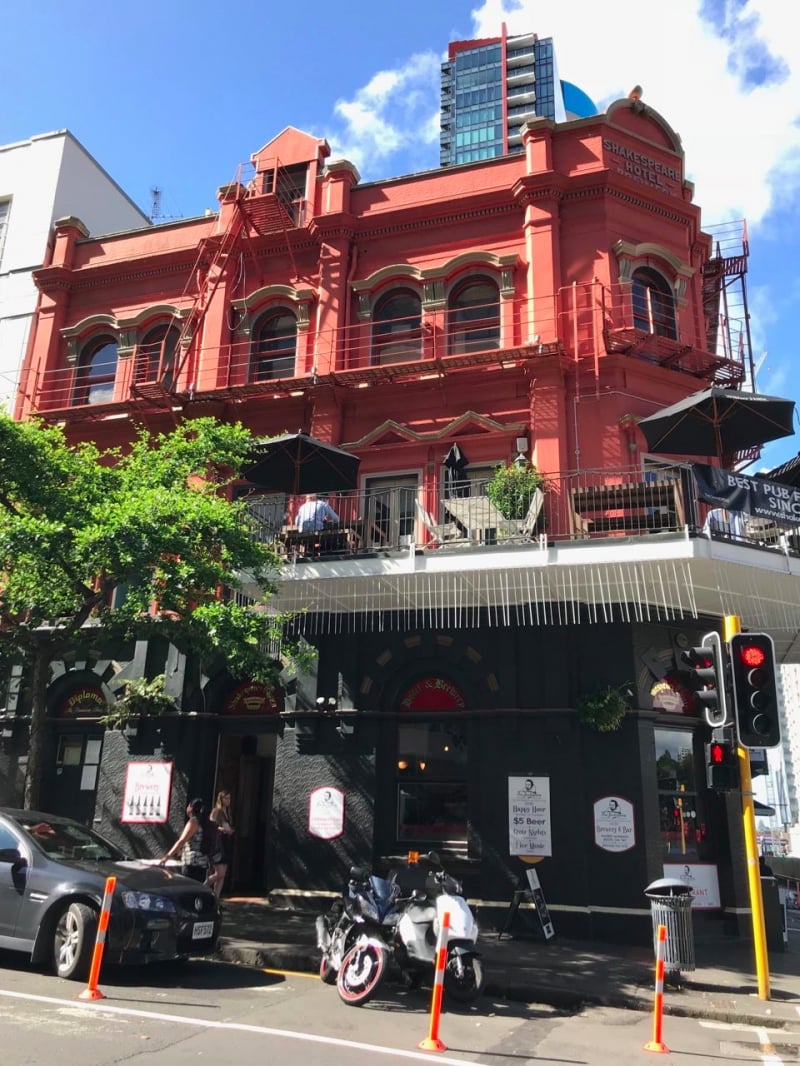 It was truly difficult to bid South Island goodbye. But it was time for the next destination on our itinerary, which was Auckland at North Island. It was already noon when we arrived at Auckland City, so we spent the first half of our afternoon walking around and then headed back to our accommodation to rest.
Day 9: Hot Water each, Cathedral Cove and The Redwoods
Hot Water Beach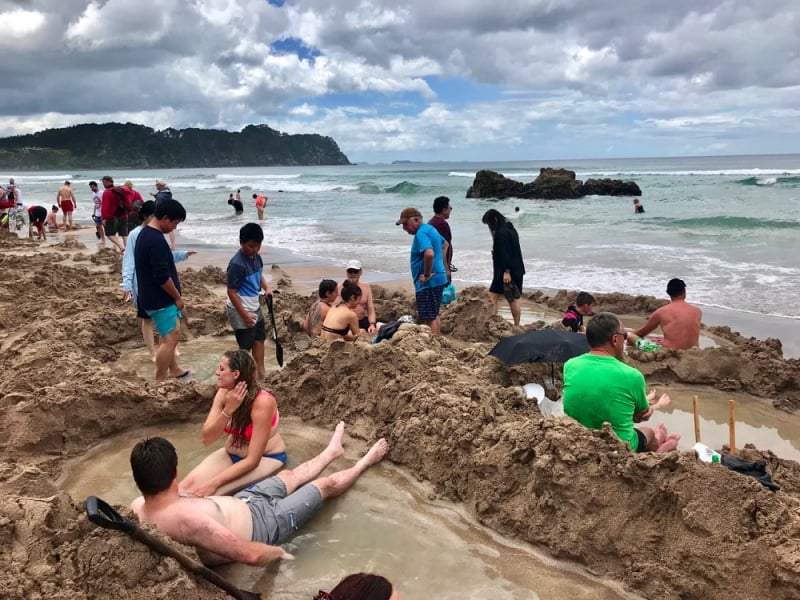 The Hot Water Beach has got to be the coolest beach I've ever been to, where people bring spades there to dig in the sand. Upon doing so, water as hot as 64 degrees will surface and beach goers enjoy sitting in these warm (or hot) puddles. This is possible because of its geothermal location, and it was so fascinating.
Be careful of the hot water though; walking in the random puddles around may give you a sudden shock because of its high temperature!
Hahei

After a morning of soaking in hot water puddles, we decided to do the trail that led to Cathedral Cove. It was more tiring than we expected, and the walk in took about 1 hour 15 minutes from the carpark.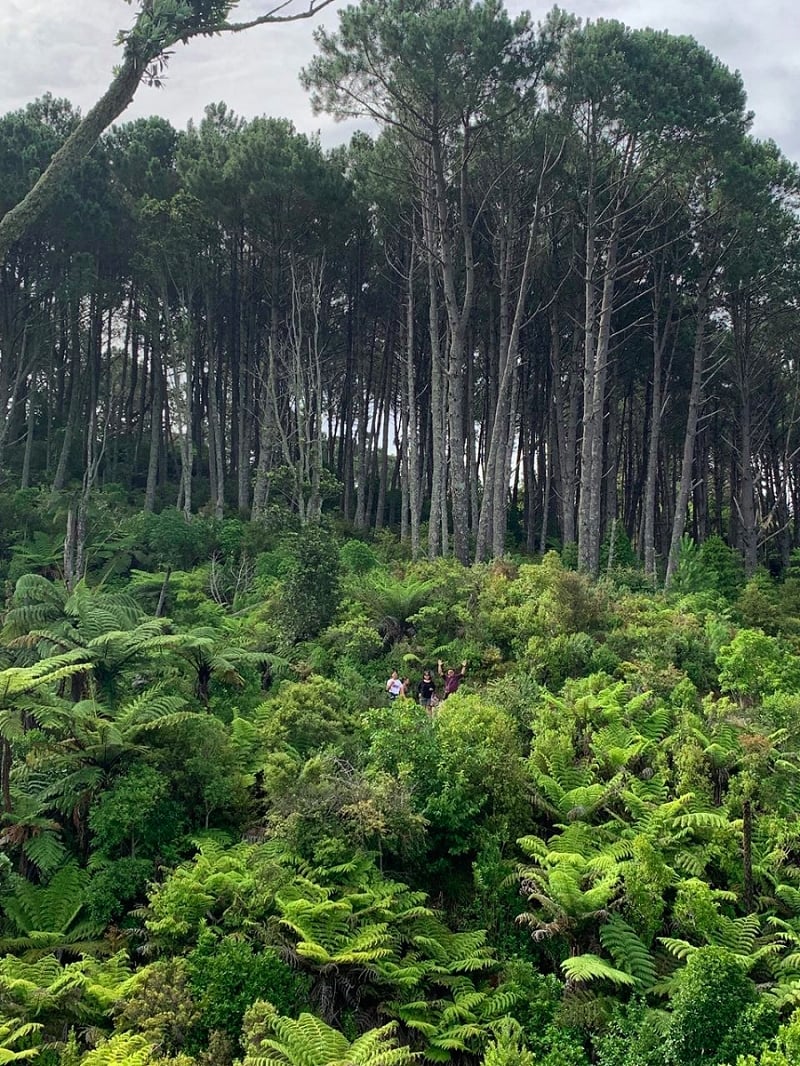 However, the views that we got to see on our way there were truly mesmerising.
Cathedral Cove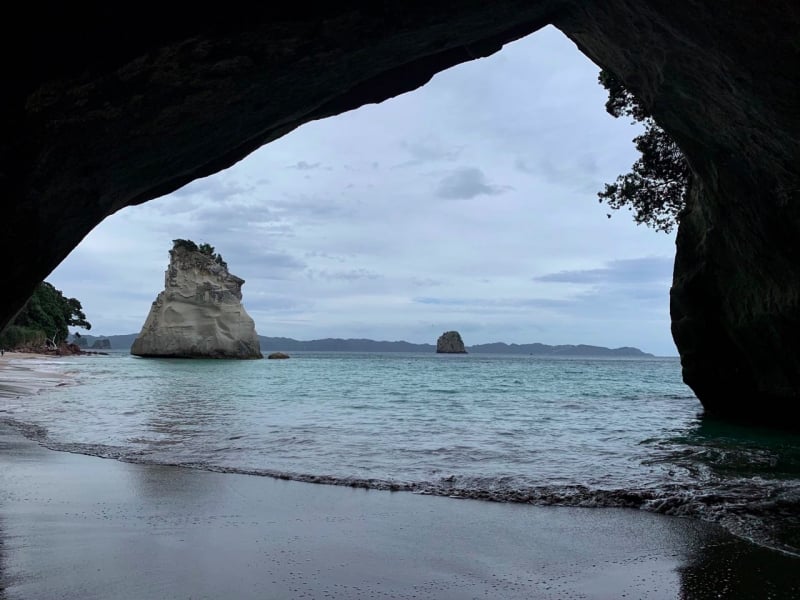 And after a long walk… we finally arrived! Personally, it felt a little underwhelming. But nonetheless, still a good experience. I wished that I could have done kayaking there though, which I saw some people did. I'm sure I would have been able to explore some really cool places.
Redwoods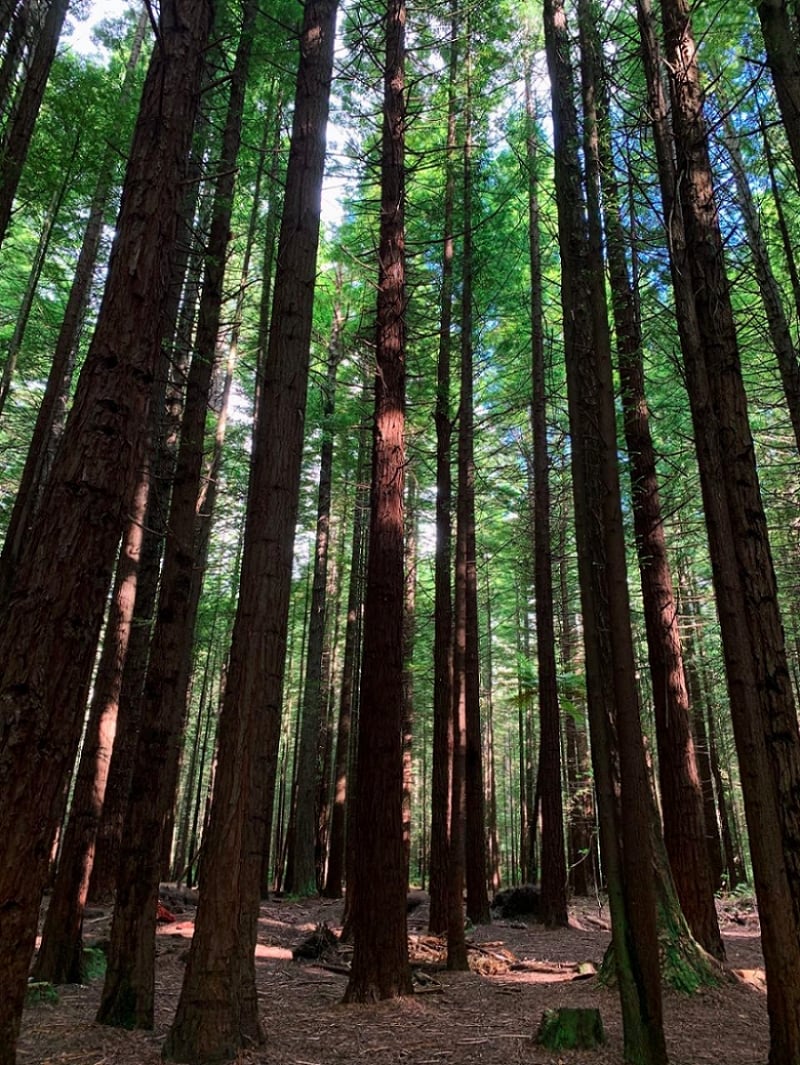 The Redwoods Forest felt so magical. We were surrounded by tall, looming trees with red-ish tree trunks, which explains its name. We didn't get to explore much though, because we spent all our time at one spot taking pictures for the longest time. I wished we had time to visit the Tamaki Maori Village though. 
Address:
Redwoods Whakarewarewa Forest, Whakarewarewa, Rotorua 3074, New Zealand
Tamaki Maori Village, 1220 Hinemaru St, Rotorua city, Rotorua 3040, New Zealand
Opening hours: 9am-7pm daily
However, I will have to warn you that Rotorua, where we were at, has a rather unique pungent aroma. In fact, it smelled like rotten eggs. This is due to the high levels of sulphur in the area, but not to worry, the smell will grow on you after some time.
Day 10: Lake Taupo, Huka Falls, and Waikite Valley Thermal Pools

Our first of our agenda was kayaking at Lake Taupo. It was so much fun, couldn't stop laughing when some of us kept capsizing into the waters along the way. Such a good activity to do during the summer in New Zealand because I'm sure it'll be too cold to be in the waters during any other season.
Address: Taupo Kayaking Adventures, 2/876 Acacia Bay Rd, Acacia Bay, Taupo 3330, New Zealand
Opening hours: 8am-5pm daily
We went to the Huka Prawn Park for lunch, but the food there was too pricey and does not suit my palate that much. The curry was not bad but too sweet for my liking. There were also limited options but nonetheless, there were still many tourists there.
Address: Huka Prawn Park, Karetoto Rd, Wairakei 3377, New Zealand
Opening hours: 9am-4pm on Fri-Mon, 9.30am-3pm Tues-Wed, 9.30am-3.30pm on Thurs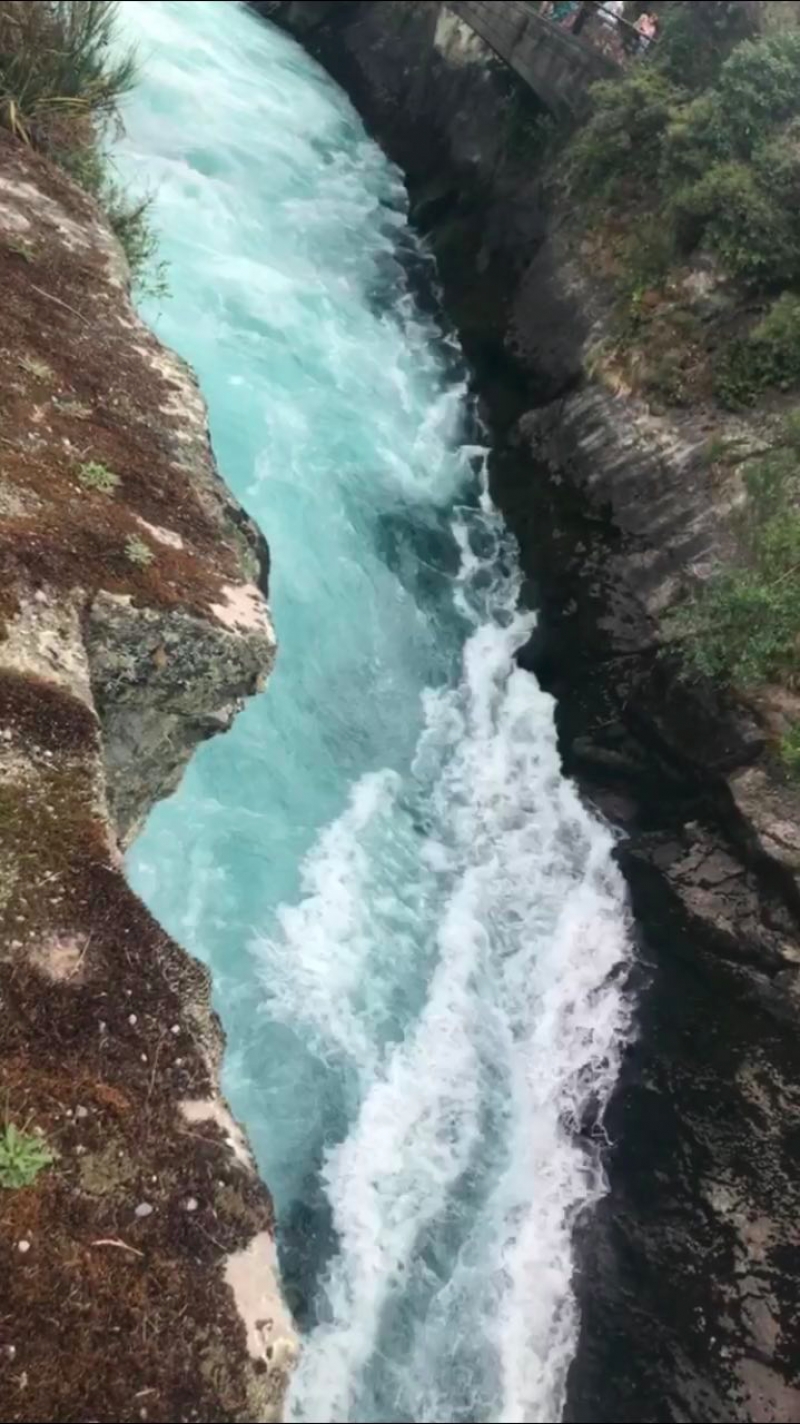 Huka Falls was a fine sight though. I was also amazed because it was predicted in 1872 by a constabulary that the falls were very fine and will doubtless at a future period become an attraction. And so it did!
Address: Huka Falls, Taupo 3377, New Zealand
We ended our day with a good soak at the Waikite Valley Thermal Pools. 
Address: Waikite Valley Thermal Pools, 648 Waikite Valley Rd, Waikite Valley 3077, New Zealand
Opening hours: 10am-9pm daily
Day 11: Wellington, North Island, NZ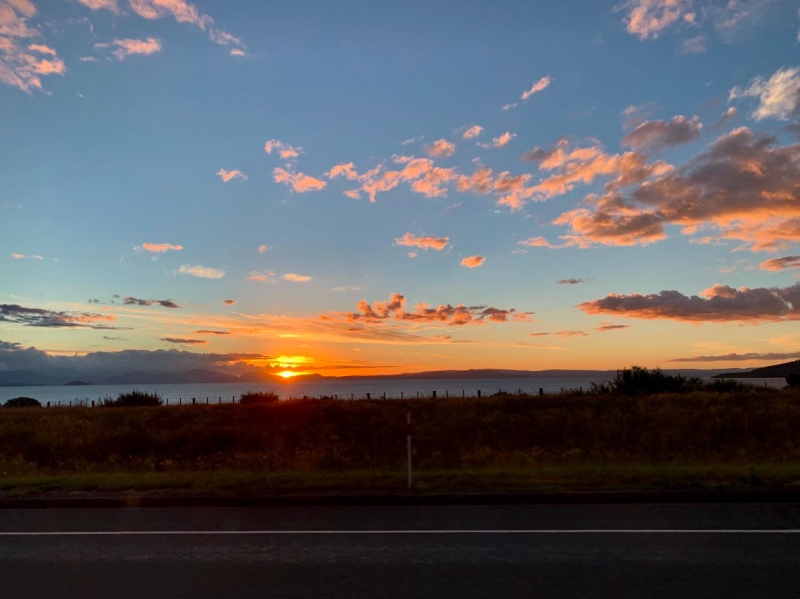 We headed South to Wellington, our last destination for the trip.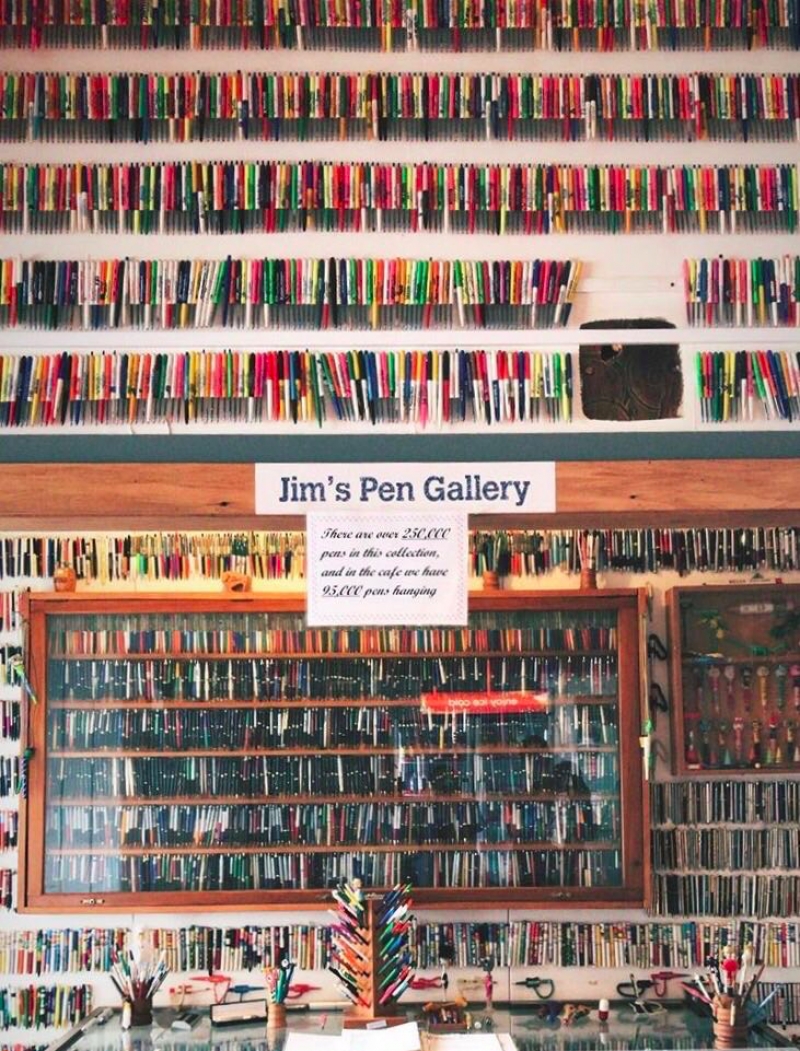 Our journey to Wellington was a 4 hours drive from our accommodation, but we managed to stop along the way to rest at The Pen Cafe. It was quite a cool cafe, the entire place was lined with pens from all over the world.
Address: The Pen Cafe, 9 State Highway 1, Waiouru 4825, New Zealand
Opening hours: 8am-8.30pm daily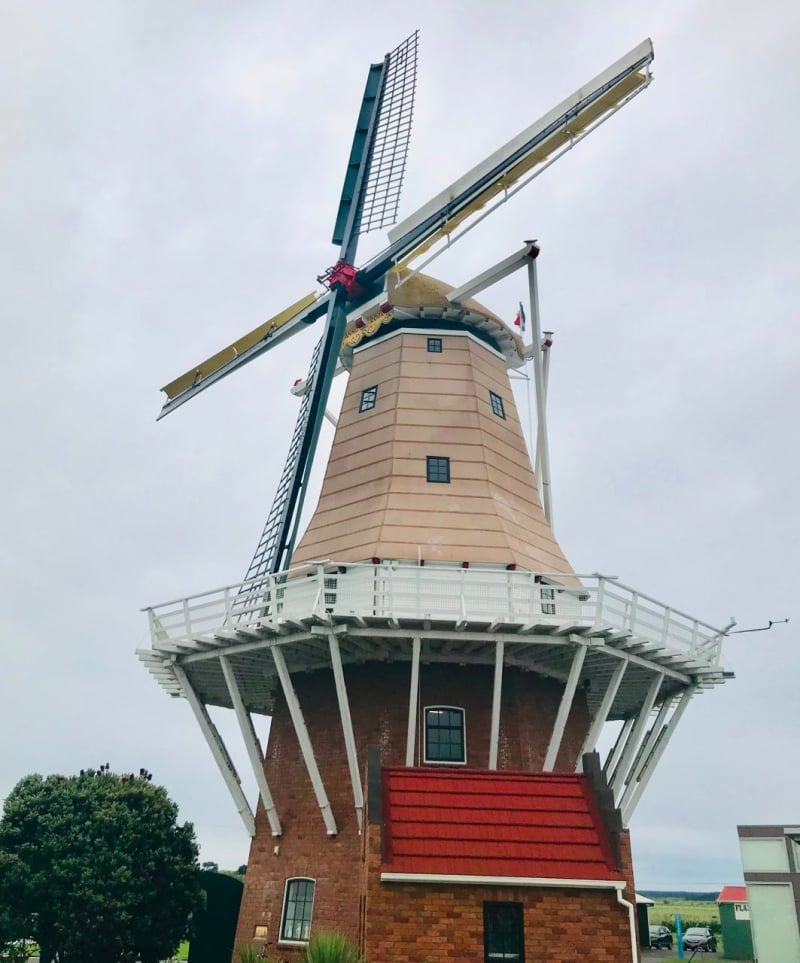 We went to see the De Molen Windmill at Foxton, which was rather interesting as they had their own mini museum at the upper levels. It was open to the public at a small fee of 2 NZD.
Address: De Molen Windmill at Foxton, 96a Main Street, Foxton 4814, New Zealand
Day 12: Home sweet home

No doubt, there are ups and downs travelling in a big group, but there are definitely good memories as a keepsake. However, the next time I return to New Zealand (probably with lesser people), I'd want to have a campervan experience for sure.
Finally, here are some final tips for all you aspiring travellers to New Zealand that might come in handy:
1. Eating out in New Zealand is expensive, so cook whenever you can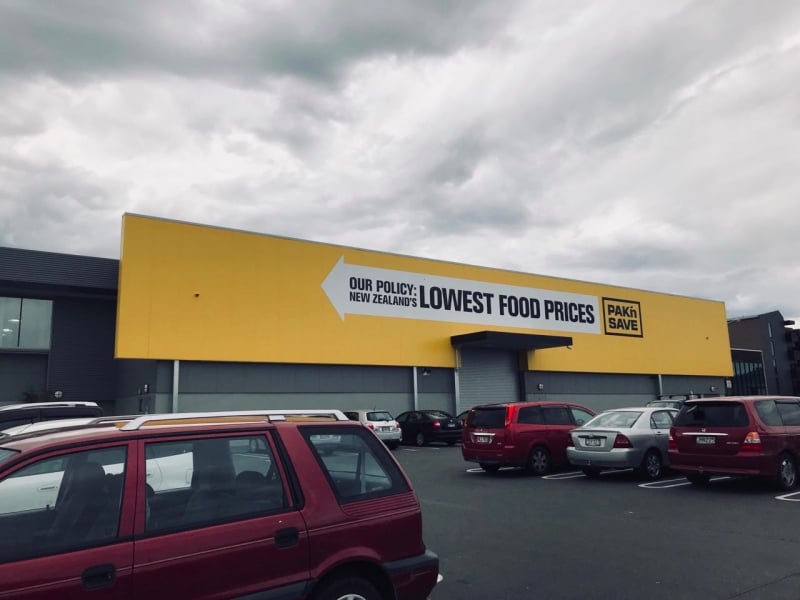 For budget travellers, PAK 'N SAVE will be your lifesaver. We mostly got our groceries from them, and they have many branches around. Their prices are kept affordable and you may even find good deals during peak seasons for certain food. If you enjoy browsing through the aisles of supermarkets, you definitely have to visit PAK 'N SAVE.
2. If you can only choose one, go for South Island.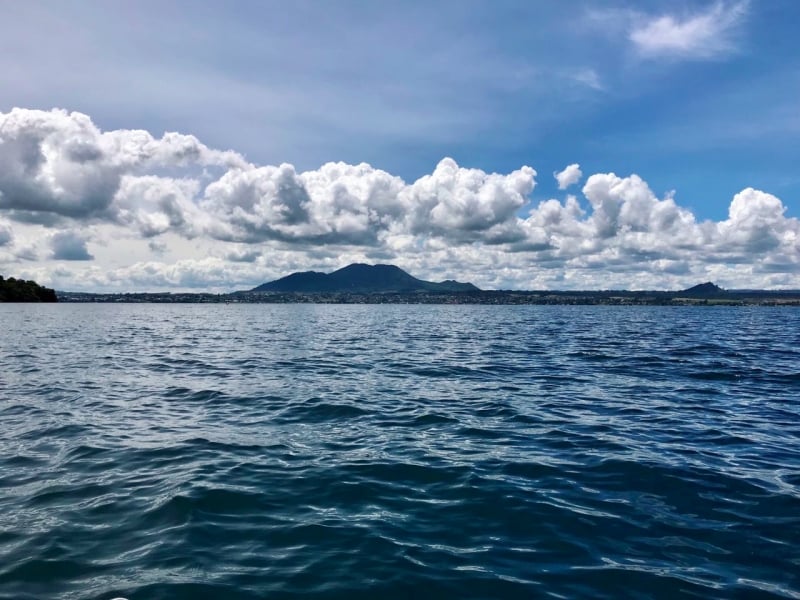 Most of what I loved about New Zealand was located in South Island. The scenic views were the best for road trips and you will definitely want to visit South Island if you can only choose one of the two islands.
3. Try their real fruit ice cream when you catch their trucks on the streets!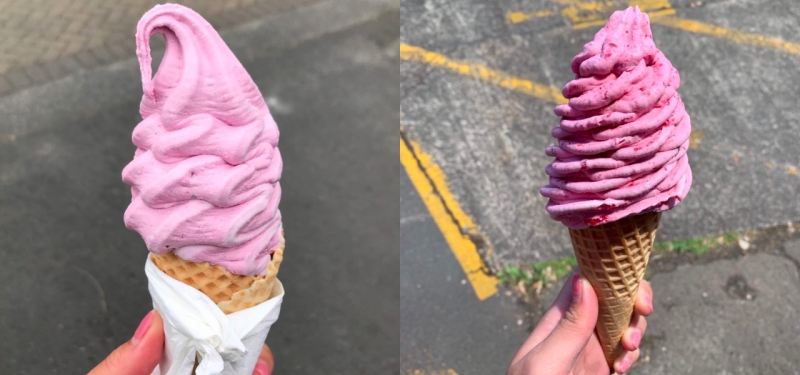 These ice cream cones were gems that I found on the streets during our New Zealand road trip. They are made of fresh cream and various fruits that you can choose from. I loved the Berries flavour and was constantly looking out for these when I explored new streets. Do give it a try!
Also read: 8 Fantastic Reasons Why We Love New Zealand (And Why We Think You Will, Too)
I hope sharing my journey from the South to the North Islands has given you a better idea of how your road trip can turn out if you're planning for one. If you enjoy being on the road, you would not want to miss planning a New Zealand road trip.
Do you have an interesting travel story that you'd like to share? Click here to find out how you can be a Featured Traveller, too!