Located in the heart of the South Pacific Ocean, Fiji is often perceived to be an exotic island destination. "Why Fiji?" was the question I was asked by many and truth be told, I didn't know much about the place before visiting. Yet, after spending a week exploring the country, I return home brimming with intriguing stories and the exciting revelation that Fiji, in fact, offers so much more than the usual travel experience!
Don't get me wrong; Fiji boasts incredibly gorgeous beaches (think pristine white shores and swaying palm trees), but the country is also home to fascinating cultures and traditions, delicious cuisines as well as some of the friendliest locals you'll ever meet. From hearing exuberant shouts of "Bula!" (Fijian for 'hello') everywhere I went to riding rail bikes and exploring mysterious caves, Fiji has plenty to offer travellers.
Spoilt for choice and need some help with planning your days and activities?

Skip all that and go on a 8D6N tour of Fiji at $200 OFF with Universal Travel Corporation! From flights and accommodation to meals and itinerary, everything's taken care of – all you have to do is have fun! 
For the uninitiated, bookmark these 12 things to do in Fiji other than lounging on beaches!
1. Ride a rail bike along old train tracks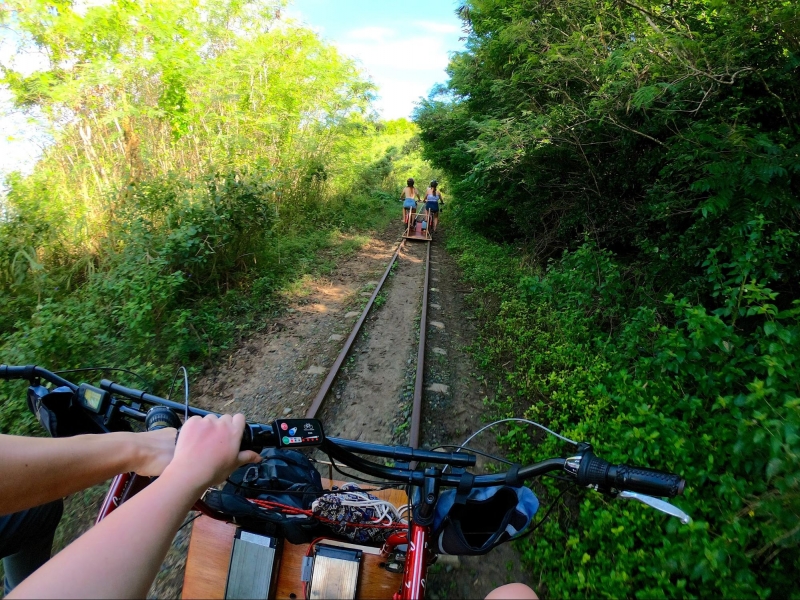 Ecotrax Fiji offers travellers the chance to go on a three-hour rail bike adventure through scenic landscapes. The bikes run along old railway tracks that were previously used to transport sugarcane and cover a total distance of 25 kilometres. In case this sounds rather intimidating, fret not! The rail bikes are electrically assisted, making them effortless to ride. The bikes come equipped with accelerators and brakes, allowing you to be in complete control of the speed at which you wish to go.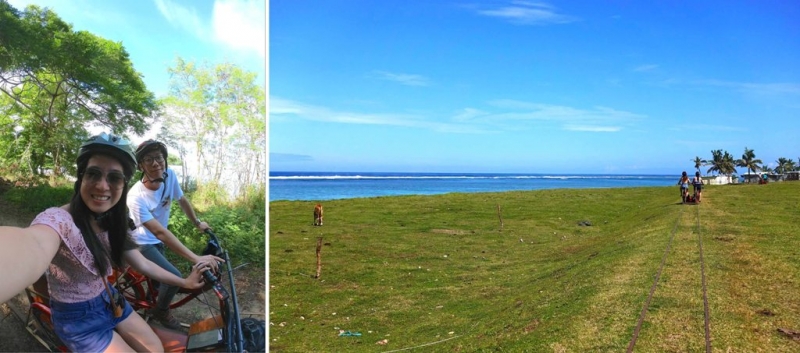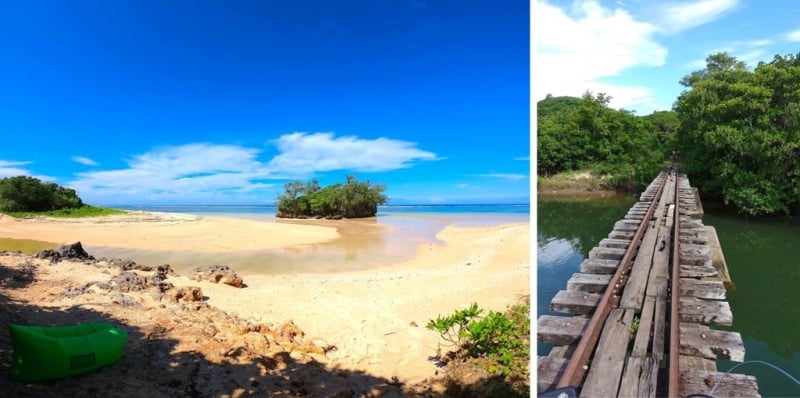 You'll pedal through Fijian countryside, along the coast, across wooden bridges and through local villages. Don't be surprised to see exuberant locals running up to your bikes to give you a high-five! Halfway through your journey, you'll make a one-hour pit stop at a deserted beach, where you can refuel with coconuts and fruit slices before continuing your journey.
Tip: Bring a swimsuit if you wish to take a refreshing dip at the beach!
Where: Ecotrax Fiji
Address: FSC Local Shed, Cuvu (Sigatoka)
Operating hours: Morning/afternoon tours, Monday-Saturday
Cost: FJD119 (~SGD77) per adult, FJD59 (~SGD59) per child (enquire for return hotel transfers)
Website
2. Have a taste of local life at a village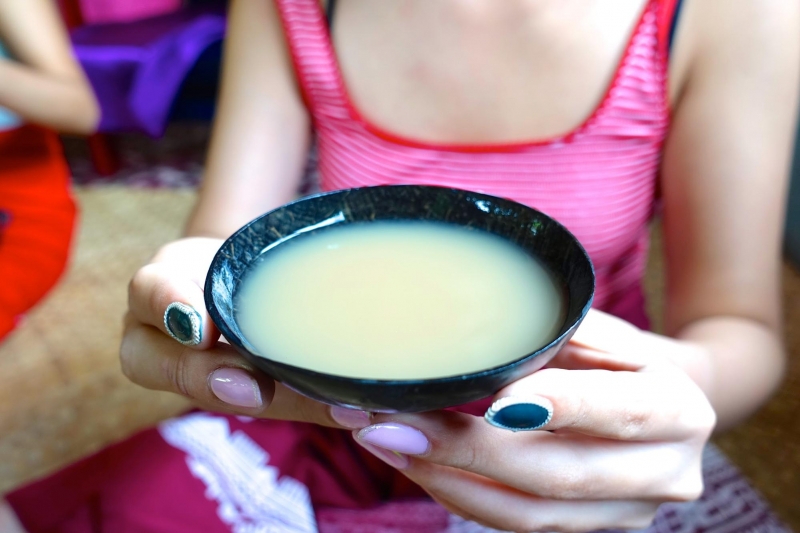 You can't say you've been to Fiji if you haven't had a taste of kava ('yaqona' in Fijian) and lovo! We had the opportunity to try both kava and lovo at Koromakawa Village, which we visited during a Jewel of Fiji tour.
Kava is a traditional Fijian drink that the locals love. It comes from the same family as pepper; kava root is pounded into a fine powder and mixed with water to form a peppery mixture. This mixture is then thoroughly mixed by wringing the liquid through a cloth, with the cloth acting like a strainer.
Kava is non-alcoholic but acts somewhat like a sedative. Consumption of the liquid will result in numbness of the body, particularly in the tongue and mouth. Kava helps to relieve stress and sometimes even acts as a sleeping pill of sorts. For the most parts, most Fijians view it as a happy drink to be consumed during celebrations!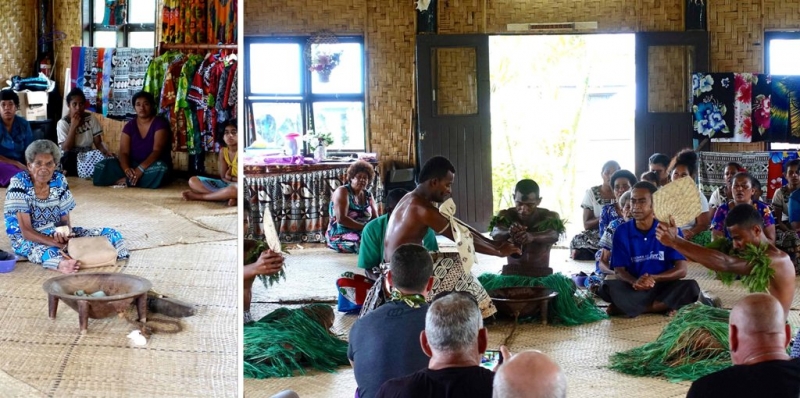 A kava ceremony is often conducted for important visitors. During such ceremonies, it's important to observe proper kava etiquette and follow these steps when kava is presented to you:
1) Clap once, smile and receive the kava
2) Say "Bula" and bottoms up!
3) When the cup is empty, clap 3 times and say "vinaka" (Fijian for 'thank you')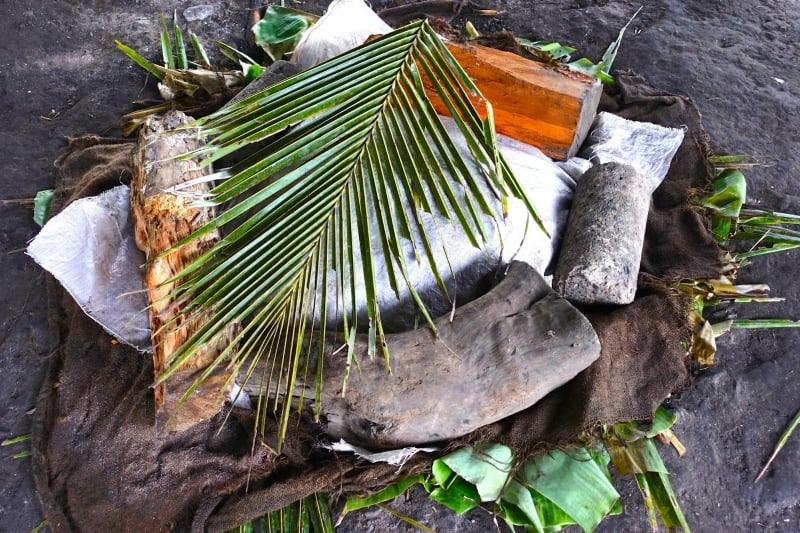 Lovo, on the other hand, refers to a traditional Fijian way of cooking where food is cooked in an 'underground oven'. First, a fire is built to heat up volcanic river stones. Once the river stones have been sufficiently heated up, the kindling is removed and the foods – chicken, beef, yams, tapioca, root crabs and so on – are wrapped in aluminium foil and placed among the stones.
The food is then covered up with coconut leaves and palm fronds, before being left to cook underground for two to three hours. Once the food has been cooked, the uncovering of the lovo is truly a sight to behold!
Once you arrive at the village, you'll be greeted by the playing of the lali, a long wooden drum that comprises one of Fiji's local instruments. You'll also be treated to a traditional war dance performance by the local men, as well as a folk dance routine by the local women.
Tip: For those keen to join in on the festivities, you'll be able to join in at the end!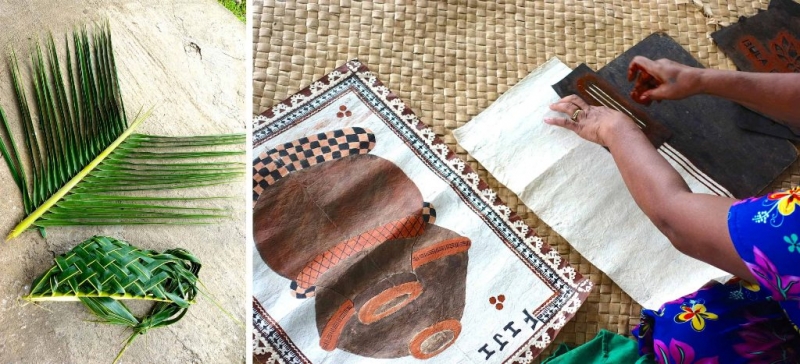 After lunch, watch as the villagers weave a basket out of leaves or tapa (cloth) painting. The children at the preschool will be more than happy to put up a performance as well! Before you leave, take the chance to pick up some local handicrafts. All proceeds will go to the village and these will make for great souvenirs for your family and friends back home!
Where: Jewel of Fiji day tour
Address: –
Operating hours: duration varies with pickup location, approximately 8am-4.30pm
Cost: FJD169-222 (~SGD109-143; inclusive of return transfers; cost varies with pick-up location)
Website
3. Explore the Navua River and its surrounds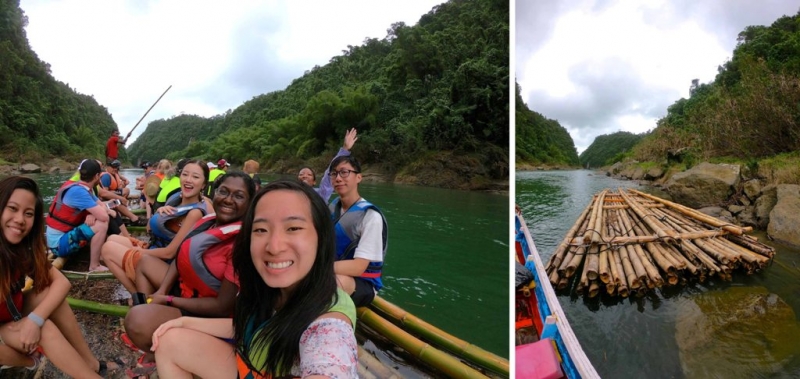 Take a trip down a river in a longboat! The 'Jewel of Fiji' day tour will also take you on a 1-hour scenic exploration of Navua River, passing by various farmlands and waterfalls along the way. You'll even navigate your way through some rapids, so do take caution. You'll be provided with waterproof bags to place your valuables in, so you won't need to worry about getting them wet! In addition, you'll also be able to spend some time floating down the river on a bamboo raft. How's that for a novel experience!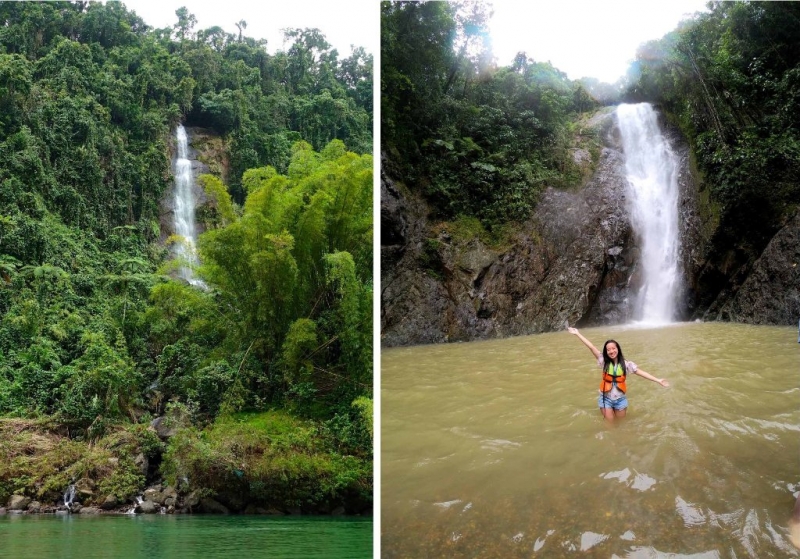 You'll pass by multiple waterfalls and even have the chance to swim in Navua River's biggest waterfall! Nicknamed 'Magic Waterfall', the pool can accommodate up to 100 people.
Tip: Wear your swimsuit under your clothes if you wish to take a dip in the waterfall, as there are no changing stations available here.
4. Go on an Off-Road Cave Safari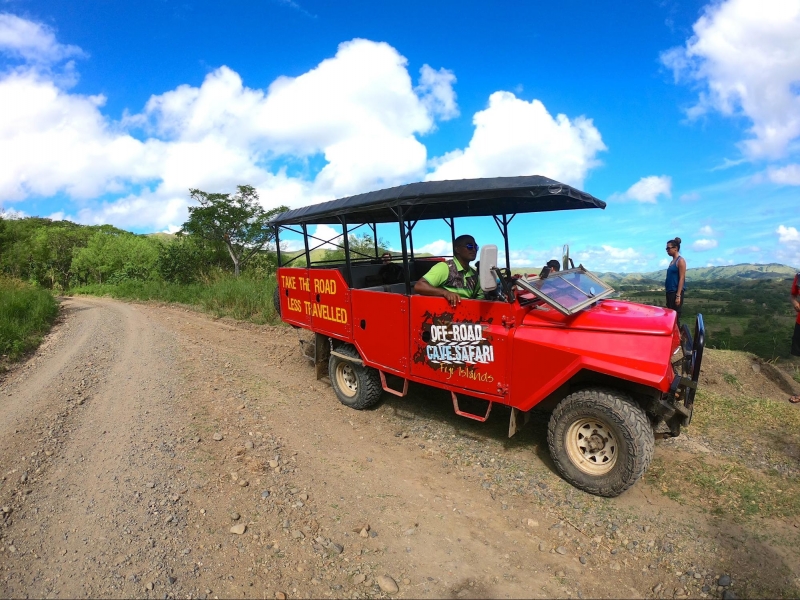 Embark on an exhilarating adventure with Sigatoka River Safari! Ride on an ATV along bumpy roads and through local villages to reach Naihehe Cave, 60% of which is located underwater.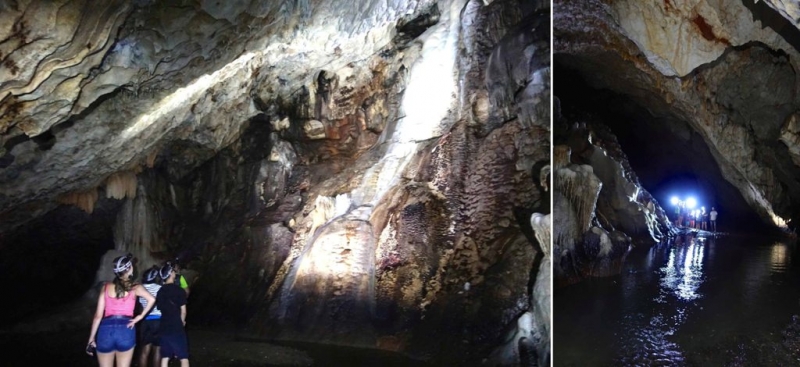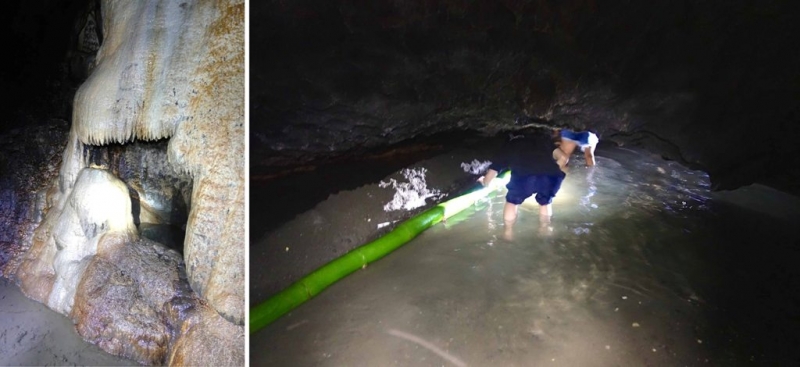 970 metres long and 50 metres high, Naihehe Cave is a delight to explore. Discover the Chief's Chamber which contains a 400-metre deep pool (imagine that!), the Warriors' Chamber where warriors would lie in wait before ambushing enemies, and even a Cannibal Oven, which was used to cook captured enemies. Some parts of the cave are narrow with low ceilings, with some areas even requiring you to wade through shallow pools!
Indeed, cannibalism used to be rife in Fiji back in the past, with the last record of cannibalism being in the 1860s. Fun fact: whenever someone was cooked, there would be a strategic allocation of body parts. The heart and brain would be given to the chief for wisdom, the arms and legs to the warriors for strength, and the stomach and back to the women for conceiving and carrying heavy items.

Naihehe Cave is regarded by the locals to be a sacred site. Hence, before anyone can visit the cave, it's mandatory to seek permission from the resident priest and his family – all of whom take care of the cave. Permission is sought in the form of a traditional kava ceremony; if this is not done, legend has it that one will get lost in the cave and be unable to find their way out.
Tip: Do note that ladies have to wear sarongs ('sulu' in Fijian) for the traditional kava ceremony and should only enter the room after the males have done so.
Where: Sigatoka Off-Road Cave Safari
Address: 8.45am-1.30pm (morning tour), 1-5.30pm (afternoon tour)
Operating hours: Morning/afternoon tours, Monday-Saturday
Cost: FJD265-285 (~SGD171-184) per adult, FJD129-135 (~SGD83-87) per child (inclusive of barbeque lunch and return transfers; cost varies with pick-up location)
Website
5. Try unique Fijian cocktails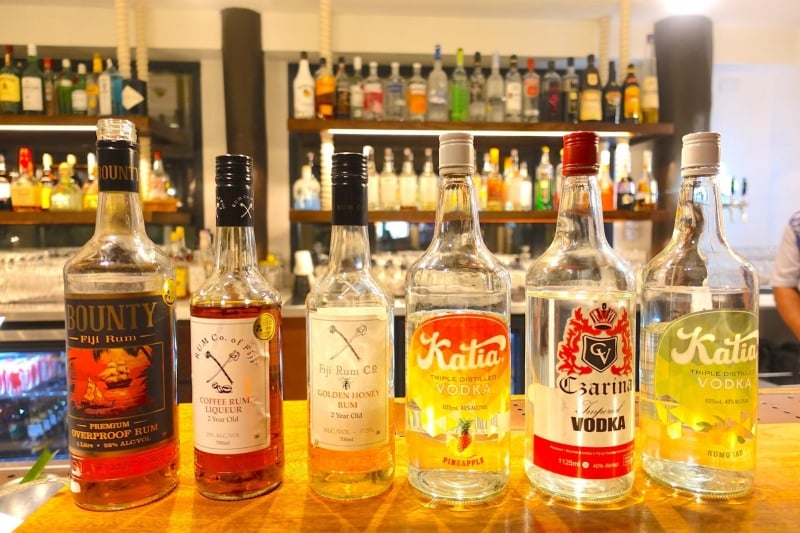 Apart from kava and lovo, Fiji is also known for having unique liqueurs. Feel free to try a variety but I highly recommend the Coffee Rum and Coconut Vodka; other interesting types include White Chocolate Rum and Golden Honey Rum. There is a booming sugarcane industry in Fiji, resulting in top-notch rum quality!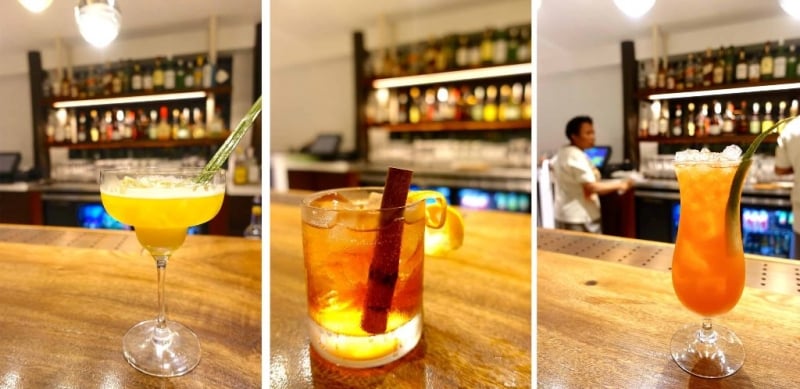 I had the opportunity to sample a few interesting cocktails during my stay at Shangri-La's Fijian Resort and Spa – the 'Fiji Sensation' comprising of Fiji Coffee Rum, bush lemon, pineapple, orange and ground coffee beans; the 'Yanuca Island' comprising of Fiji 8-year-old rum, passion fruit, fresh lime, syrup and Campari; as well as the 'Vakavita Negroni' comprising of Campari, Vermouth, Fiji Coffee Rum and a dash of coffee bitters.
Fun fact: Fiji is made out of 333 islands and the Shangri-La Fijian Resort and Spa occupies an entire island of its own!
Where: Golden Cowrie Restaurant, Shangri-La's Fijian Resort and Spa
Address: Yanuca Island, Coral Coast, Fiji Islands, Fiji
Operating hours: 7-11am (breakfast), 6-10pm (dinner)
6. Build a coral house for fishes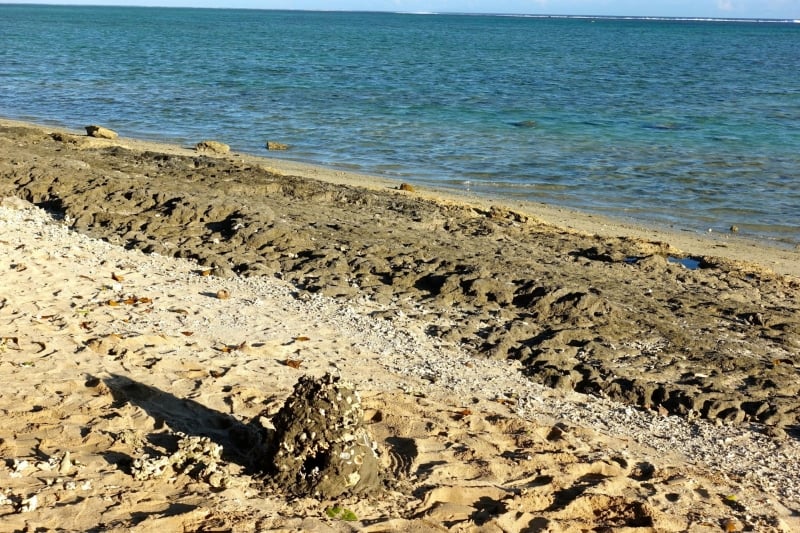 When you're staying in Fiji, don't miss out on building a coral house! As part of efforts to conserve the coral system, guests are welcomed to build a coral house for fishes to stay in.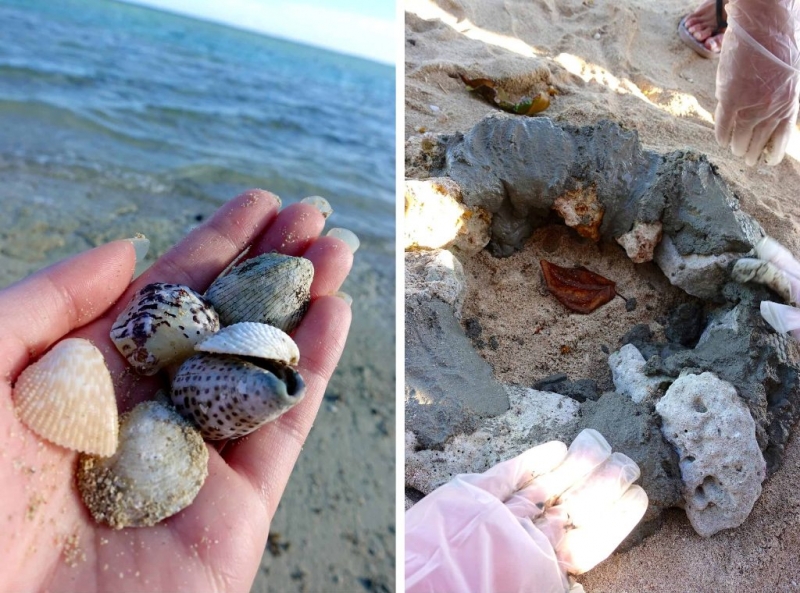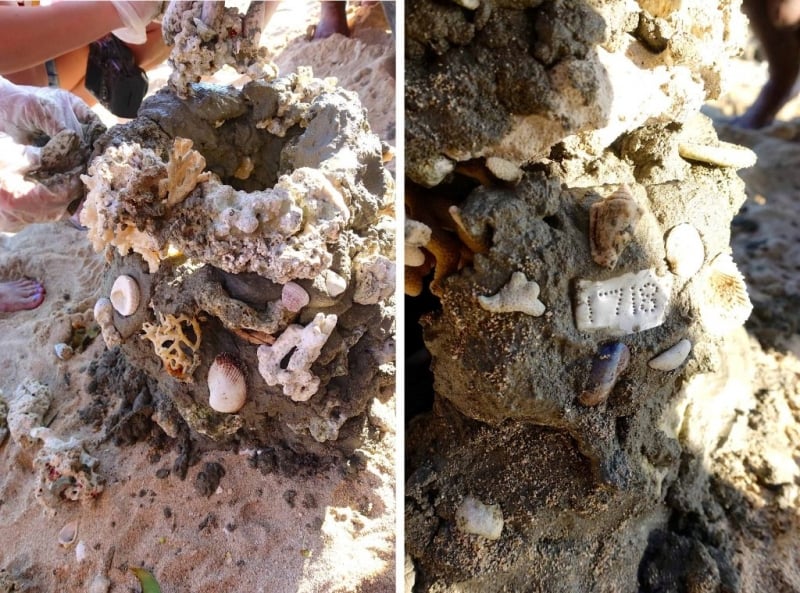 First, you have to collect shells, rocks and broken pieces of coral along the beach. Next, you can start to build the walls out of layers of rocks, using cement to fill in the spaces and gaps in between. Don't forget to leave holes so that the fishes can swim in and out! These function as 'doors' of sorts and you can even build arches or skylights. Finally, decorate the walls with shells and broken pieces of coral and label your fish house for easy identification (ours was number 1718).
Leave your coral house in the sun to cure for two days before moving it into the sea with the help of your friendly guide. Once in the sea, it only takes about five minutes for fishes to start visiting. If you're looking for a way to have fun while leaving a CSR footprint behind in Fiji, this activity is perfect for all ages!
7. Trawl a local market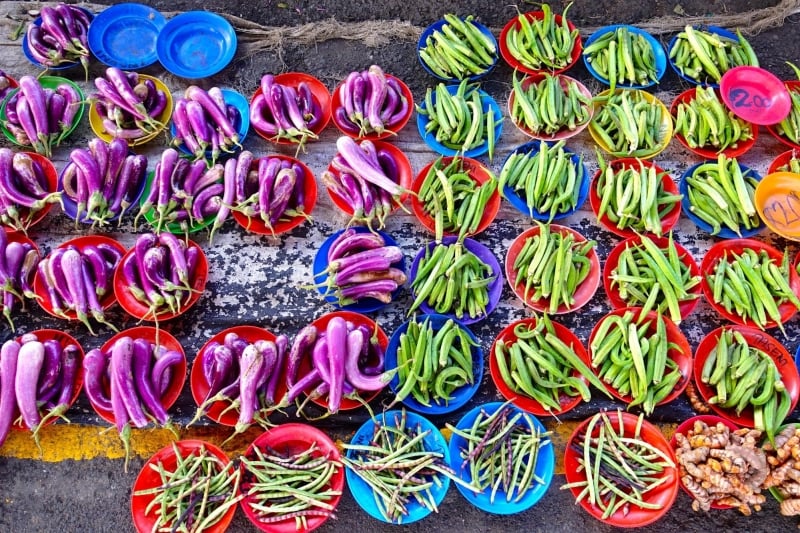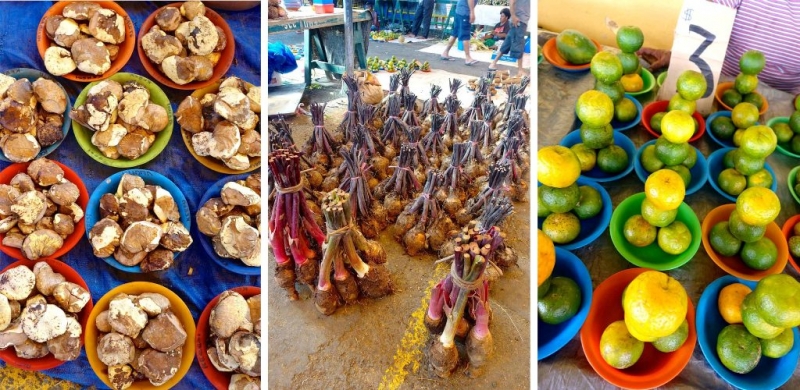 Fall head first into a delightful kaleidoscope of colours at Suva Market, which is overflowing with fresh local produce. Here, you can buy your fill of hot peppers, taro, Tahitian chestnuts, bush lemons, lady finger bananas and the like. Unlike most markets' chaotic atmospheres, Suva Market boasts a surprisingly tranquil experience, with smiling store owners peddling their produce without a hint of aggression or pushiness. It's the perfect place to strike up a conversation with locals!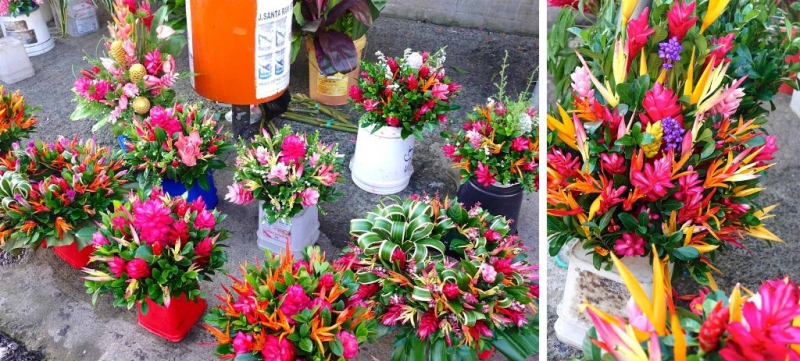 The market also has a flower section, where you're able to select your flowers and have them arranged into bouquets on the spot. Did you know that local Fijians use flowers to show if they're single or attached? If a flower is placed behind a woman's right ear, it shows that she's attached and if a flower is placed behind a woman's left ear, it shows that she's single.
Where: Suva Market
Address: Harris Road, Suva, Fiji
Operating hours: 7am-6pm, Monday-Saturday
8. Have a farm-to-table experience at an organic farm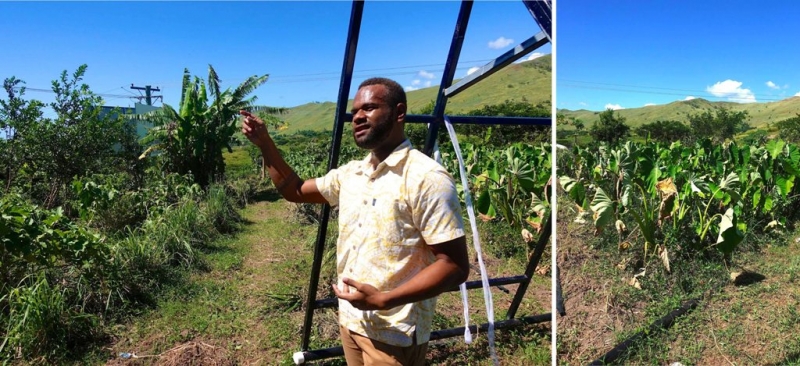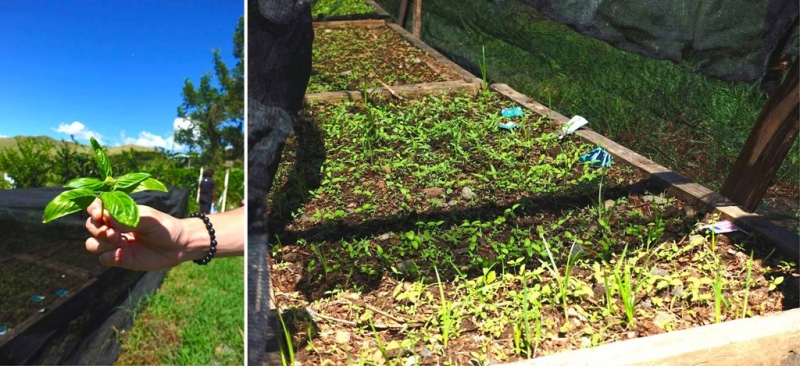 Tukuni Farm and Restaurant grows their produce organically and aims to serve authentic and innovative Fijian cuisine to add to the overall Fiji experience. It offers a farm-to-table concept; my group was taken on a tour of the gardens and shown which ingredients will be used in preparing our lunch!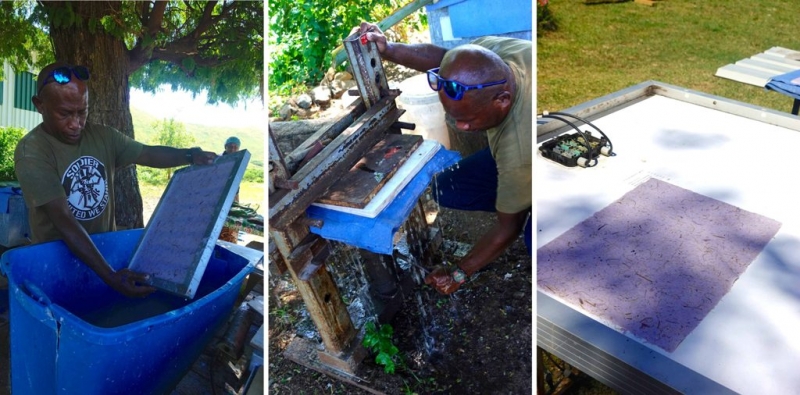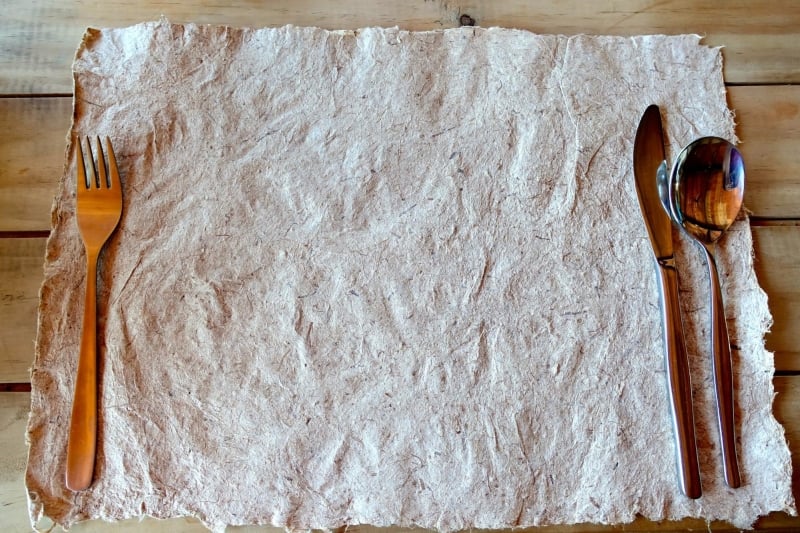 Besides growing their own organic produce, Tukuni also recycles paper to make their own placemats.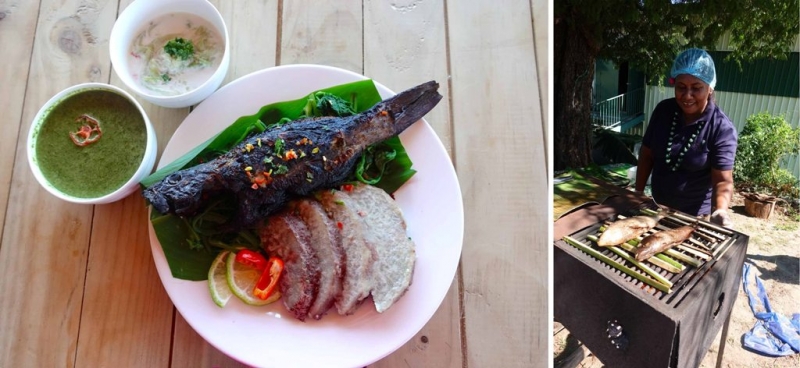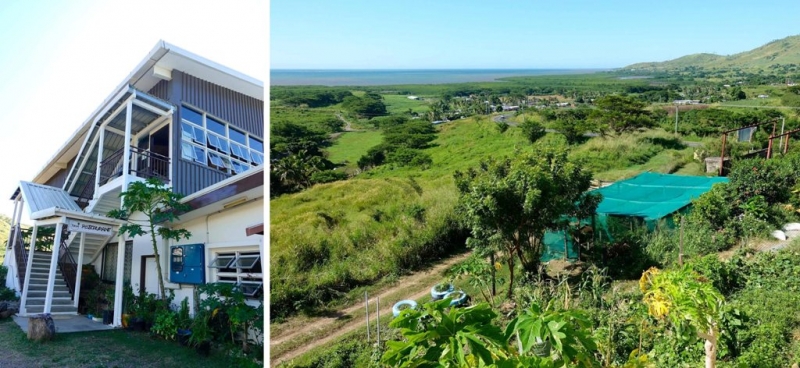 We had a sumptuous meal of ikatavu, which consists of fresh fish cooked over an open wood-fired grill served with baba (taro stems cooked with coconut milk), rourou (taro leaves cooked with coconut milk) as well as seasonal greens and root crop. Save some space for other delicious options such as kokoda (citrus-marinated fish cubes served in freshly squeezed coconut milk) and various curries. Tukuni Farm and Restaurant is the place for travellers to have an authentic taste of local cuisine straight from the source!
Where: Tukuni Farm and Restaurant
Address: Lautoka, Fiji
Operating hours: 10am-7pm, daily
9. Indulge in a massage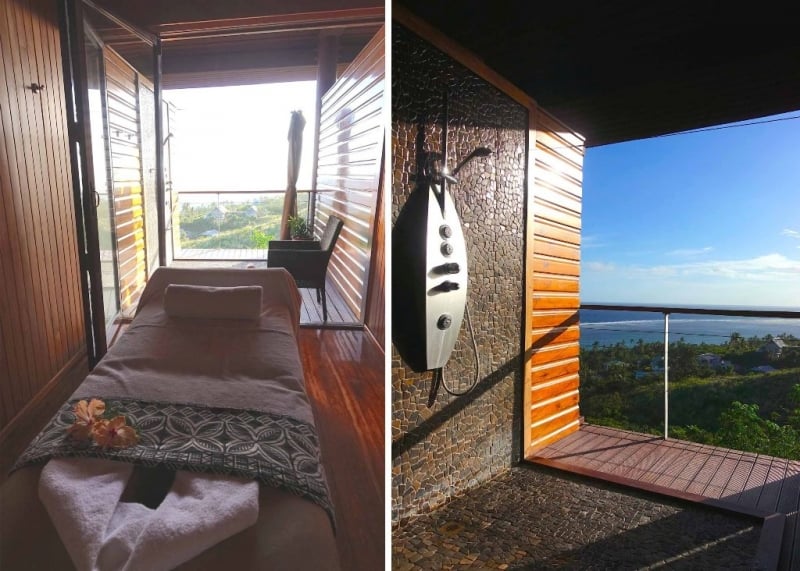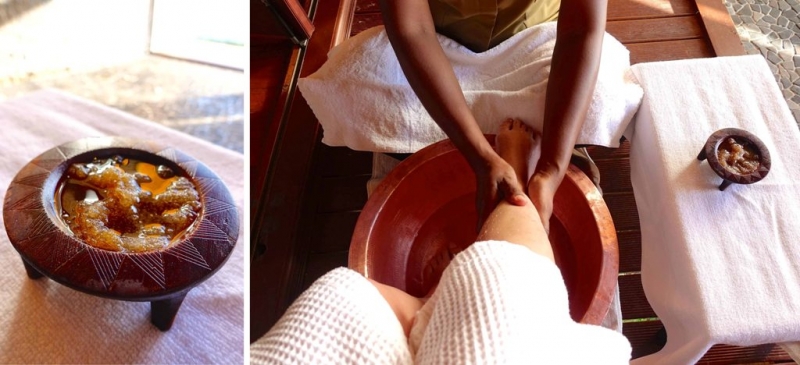 In Fiji, you'll often be told to relax and enjoy, for you're on "Fiji time". Fiji time is the epitome of a laid-back and relaxed mentality embodied by all those who live and visit Fiji, enhanced by an appreciation of the simpler things in life. And how better to indulge in Fiji time than by pampering yourself with a massage?
Unwind with a spa treatment at Outrigger Fiji Beach Resort's Bebe Spa. Bebe means 'butterfly' in Fijian, which is drawn in parallel to the spirit of escape. I opted for their 'Fijian Bobo' massage, a 1-hour treatment that is inspired by the ancient art of Fijian relaxation. This treatment involves an exfoliation process using sugarcane beads, as well as the rubbing of coconut oil into the skin. Other treatments to try include a warm seashell massage and Sabi stone therapy.
Where: Bebe Spa, Outrigger Fiji Beach Resort
Address: Sydney Drive, Sigatoka, Fiji
10. Learn some Fijian greetings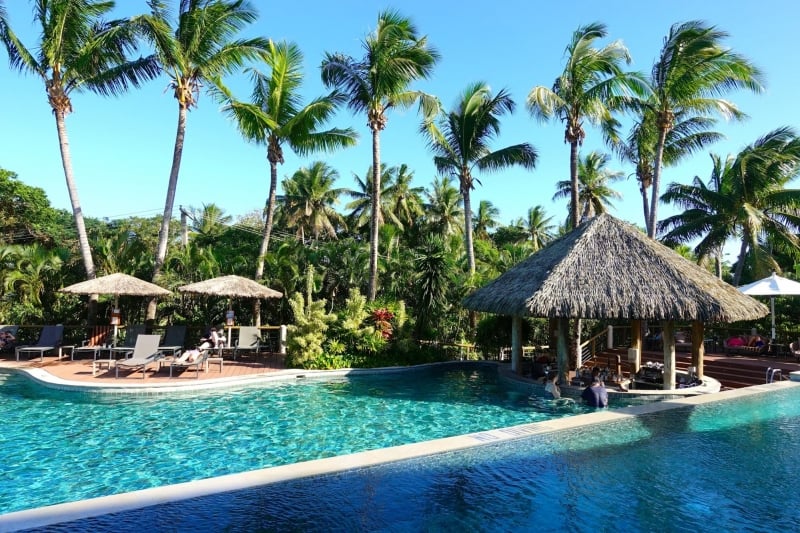 Finally, learn these Fijian words before you go!
Bula – "hello"
Bula vinaka – "a warm hello"
Moce – "goodbye"
Vinaka – "thank you"
Kere kere – "please"
Want to do all of these activities – and more? Get on a
8D6N tour of Fiji
at
$200 OFF
with
Universal Travel Corporation
!
Explore the Coral Coast, join the Sigatoka River and Cave Safari, visit the capital city of Suva and hop on a cruise around the Mamanuca Islands. If that's not enough, you have a free and easy day to catch whatever that's left to complete your bucket list of Fiji!
Fly there with Fiji Airways on a direct 10-hour flight from Singapore and you'll be all set for an adventure like no other. Put Fiji on your bucket list and discover why it's so much more than the usual beach destination. Vinaka and have an amazing trip!
---
Brought to you by Fiji Airways.
Special thanks to Tourism Fiji for making this trip possible and showcasing the wonders of Fiji.