The Big Apple, with its lights, grand architecture, diverse cultures and subcultures as well as rich history is easily one of the most iconic cities in the United States and arguably the world. It's no surprise that it has become a dream of many to one day stand at the centre of the famous Times Square or set their eyes on Lady Liberty herself.
However, before that, it's worth noting that New York is a complex and extensive labyrinth of sights and sounds. If it's your first time exploring the city, you may be a little overwhelmed in the beginning. Here is a simple guide to the basics of New York and some things you'll need to know if you're planning to visit.
General info
Many people who aren't familiar with the United States, especially those living outside the country may want to take note that there is more to New York than just New York City. New York is an actual state. New York City contains five boroughs: Manhattan, Bronx, Staten Island, Brooklyn and Queens. Generally, when people say they're visiting New York, chances are they're most likely referring to the city of New York and not the state itself.
Transportation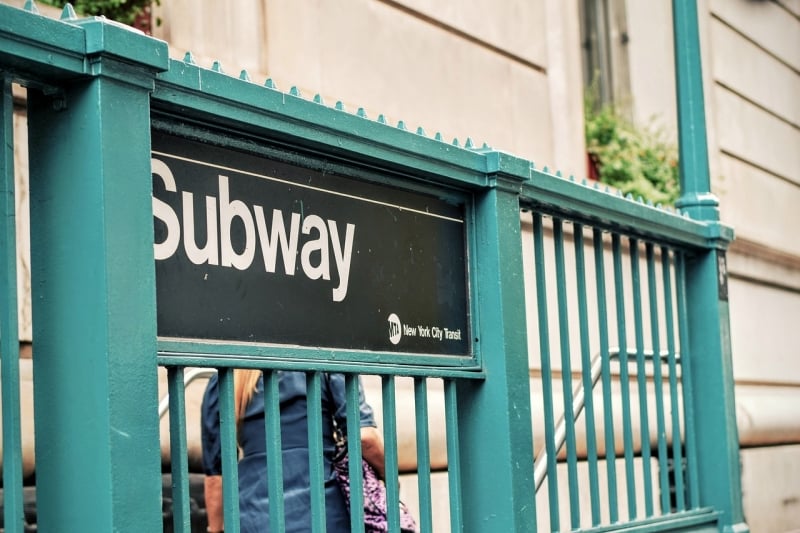 The very first thing you may want to get acquainted with is transportation. With the various modes of getting around, for the most part, the main public transportation system of the city is the subway system. It's one of the oldest and largest public transportation systems in the world in terms of the number of stations. Depending on the time of day, you might want to brace yourself for the droves of commuters that come and go through the many stations. There are at least 5.7 million passengers on any given weekday since a large number of New Yorkers and tourists opt for this method of travel.
While these trains mostly run underground in Manhattan, some of them lead over to elevated tracks in the other boroughs. The system is operated by a subsidiary of the Metropolitan Transportation Authority (MTA) and essentially never closes except during emergencies. It's kept running 24 hours a day, seven days a week.
Of course, the subway isn't the only mode of transportation in the greater metropolitan area. There are other large, train-based systems that aren't associated with the New York subway. These include AirTrain JFK/Newark, Amtrak, Long Island Rail Road (LIRR), Metro-North Railroad, New Jersey Transit and Port Authority Trans-Hudson (PATH).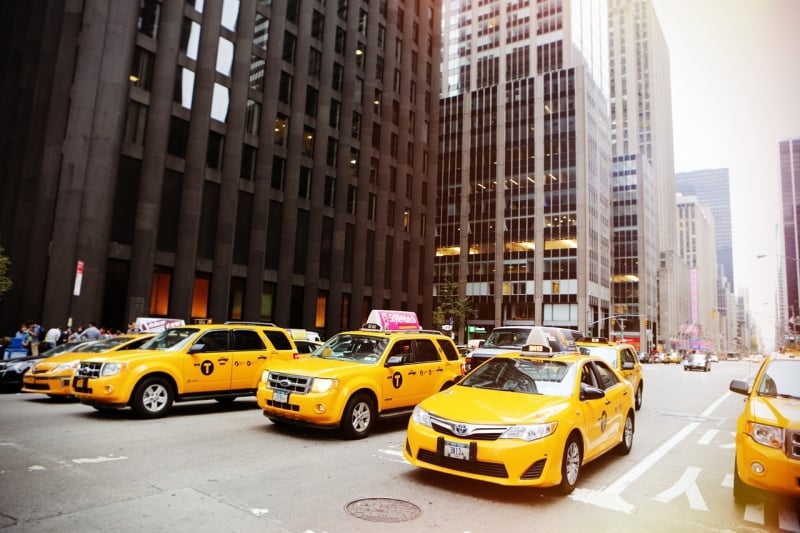 You could also opt for a cab, hailing them down on the streets of the city. This may prove more convenient and comfortable than taking the train (if not a little pricier). New York Yellow Taxis don't offer flat rates other than to certain airports so don't let a driver tell you a price. You will be charged by a meter based on counting time and distance. This is one of the greatest cities in the world so the taxi meters are pretty accurate.
The base fare is $2.50. There is a $0.50 New York State tax surcharge. From 4pm to 8pm on weekdays, you will pay an additional $1.00. From 8pm to 6am, you will pay an additional $0.50.
Accommodation
If you've got the budget for it, New York City is filled with luxurious hotels and famous places for you to stay in. Finding one of these shouldn't be too difficult as they are practically everywhere. Be warned though, some of them can be seriously pricey. 
As a cheaper alternative, you could consider buying a trip package or try Couchsurfing which connects you to potential hosts that will be able to accept you as a guest in their homes for a cultural exchange experience. Additionally, you could opt for a hostel instead of a hotel. They aren't as bad as you might think (since many people have a rather skewed perception of hostels). Fortunately, the rise in the demand and popularity of hostels in NYC has resulted in plenty of options that are good value for money. A hostel in NYC costs an average of $32 per night while hotels cost an average of $290.
Food
New York City is a melting pot with a diverse range of cultures and races. This can be found represented in the sheer amount of food the city has to offer. There are practically thousands of restaurants scattered throughout this colossal metropolis, catering even to Muslims, vegetarians and vegans. 
Sandwiches may be considered by some to be a staple of NYC. The Katz's Delicatessen has been serving classic sandwiches since 1888 and is renowned for its sensational pastrami. It's located at 205 E Houston St. The Kat'z Deli is known for some pretty steep prices, around an average of $20 for a sandwich, due to its legendary status.
If you're after some Asian and fusion style delicacies, you might want to try the Spicy Village located in Manhattan's Chinatown. The Spicy Village specializes in dishes featuring a home-cooked style derived mostly from the central Henan province of China as well as Xinjiang. The Spicy Big Tray Chicken is one of their big hits. This eatery stands out for its powerful flavours and friendly staff.
Of course, you can't leave out NYC's signature pizza. If you plan to visit this city, you'll probably want to try at least one of the many choices of pizzas, which are usually colossal in size and heaped with scrumptious toppings. Pizza joints like Lombardi's, which is one of the first pizzerias in America as well as Grimaldi's (which is known for their coal brick oven pizza), are just some of the more prominent choices.
Activities
It goes without saying that the city that never sleeps would have plenty of things to do, see, try and experience. On the list of many tourists that come to NYC are some of the trademark attractions like the Statue of Liberty or the Empire State Building but what about some of the less popular attractions that are just as intriguing? After you're done with the all the famous places, try checking out the many other things to do in this vast city.
The lesser-known tourist destinations can be well worth the visit. Check out The Top of The Rock which offers a glamorous view of New York City. Take in the sweeping skyline of New York City with this great alternative to the Empire State Building's view. If you want to avoid the $34 admission fee, you may want to check out Bar SixtyFive at Rainbow Room on the 65th floor for a comparable view.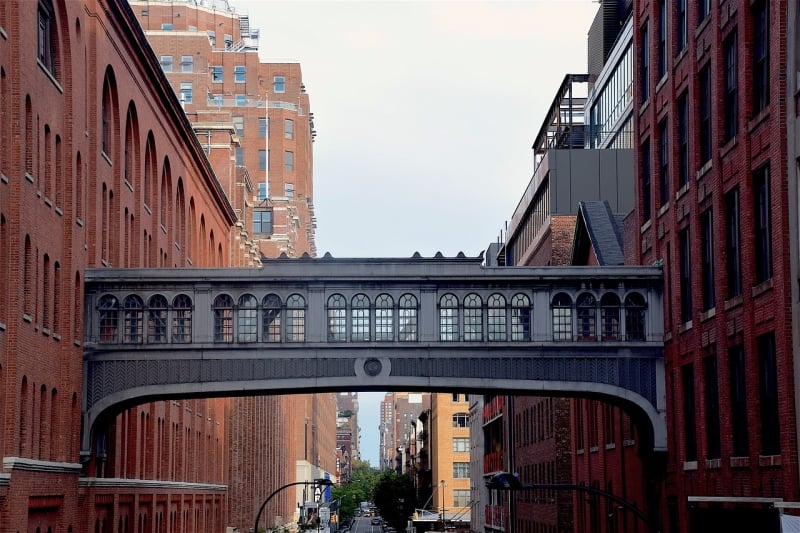 The High Line, which was once a historic freight rail line, is now transformed into a beautiful, above-ground garden that runs mostly along 10th Ave, between 34th and down to James Ave. If you're curious about NYC's history, you'll probably want to head over to this attraction. The Chelsea Market is a stop away from this area and may be worth the visit as well.
There are plenty of tours and expeditions that cover much of what New York City has to offer. These small, walking tours can help you get a lay of the city and provide insight on the best local spots. Look into them and you will find an unconventional way to experience this huge city.
If shopping is your thing, then Nolita is one of the shopping districts you can head to. Many people will tell you to go shopping in Soho but you may find that it has chain stores that can be found virtually anywhere. Nolita offers a more authentic look at the NYC fashion scene with unique spots like Le Labo, Love and Adorned. There's even a cosy place for book lovers called McNally Jackson, where you can order a cup of coffee and book-browse. Other great shopping spots include Artists & Fleas (in the Chelsea and Williamsburg locations) and Friends (in Bushwick).
Enjoy New York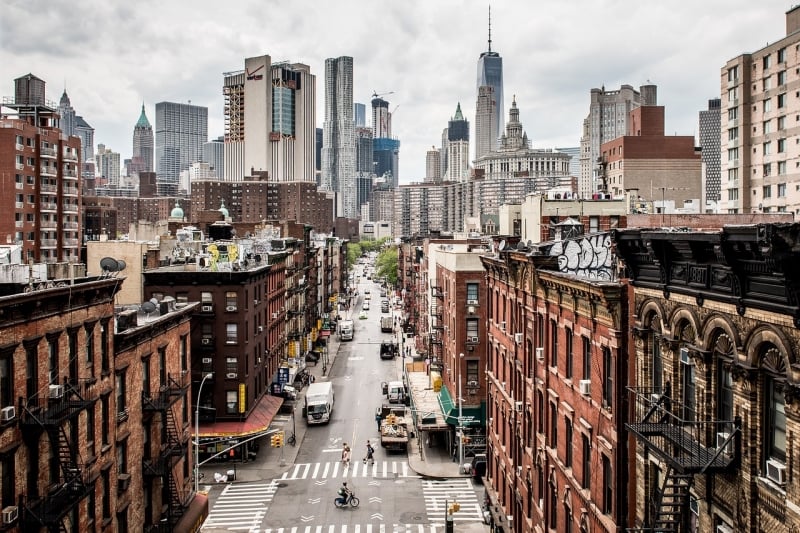 The city of New York is dynamic, exciting, and full of things to do. Chances are, you'll fall in love with it faster than you think. If for any reason planning a trip to New York sounds like an arduous task, consider looking into group tours that will take care of your logistical needs and more. A company that TripZilla recommends is EU Holidays.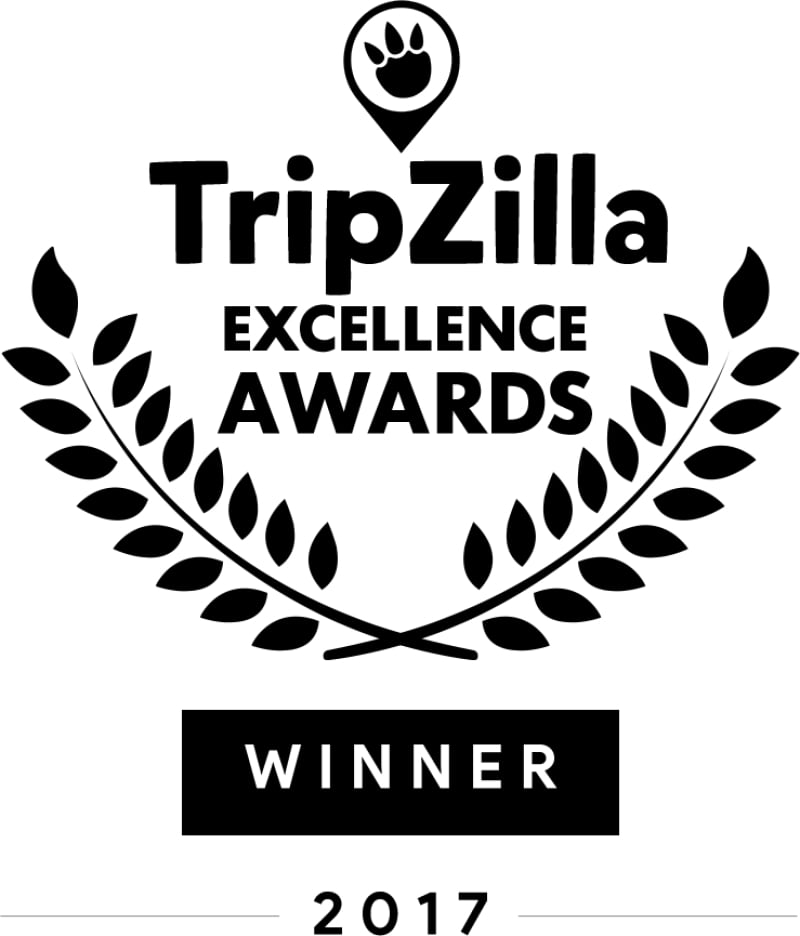 Winner of the TripZilla Excellence Awards – Best for USA, EU Holidays offers long-haul tours to the US that have been of a great hit with their customers.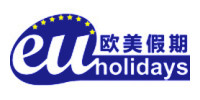 If you're travelling all the way to North America, chances are, you'd like to see more of the US apart from the grand New York City; maybe you'd even like to visit Canada! Consider EU Holidays' Best of Eastern USA + Canada tour, especially if you're travelling in a group with friends or family. Apart from New York, the tour will take you to Boston and Washington, and across the border to Niagara Falls, Toronto, Montreal and Quebec City.