Cherry blossom season in Japan is fast approaching and if you're a sakura enthusiast you'll know that full bloom is expected to come early this year! With the forecasted blooming dates just being a couple of months away, you might think it's too late (and too expensive) to begin making any plans to Japan.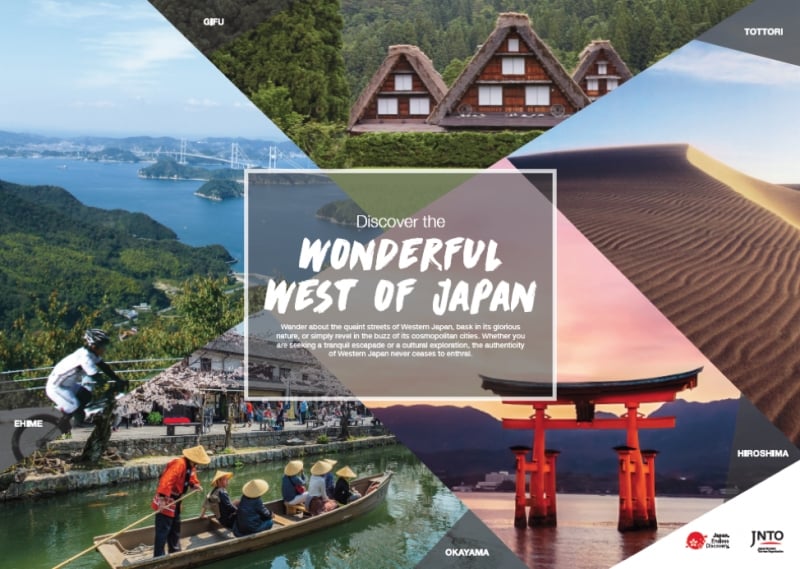 Fortunately, H.I.S. Travel still has spots in their 7D6N Osaka & Surrounds Sakura package priced from S$3,488. Fly into Izumo with Japan Airlines, from where you'll be embarking on a spectacular journey towards Osaka. It'll be a trip to remember as you frolic in the enchanting cherry blossom surroundings, making several stops at some of Japan's most unique sightseeing spots.
With the NATAS Travel Fair 2019 coming up from 22 to 24 February 2019, H.I.S. Travel has plenty of other special travel deals lined up for you to indulge in Japan's spring attractions. With a wide variety of comprehensive tour packages that cut out troublesome planning, you'll get to save costs and travel with a peace of mind! Couples travelling together can also be delighted to know that H.I.S. is offering a NATAS special discount of $500 OFF per couple.
View travel dates & package details
Read on to find out more about the places you'll get to visit on your sakura-filled journey with H.I.S. Travel!
Day 1: Sword Museum, Grand Shrine and Matsue Sweets Train
Kick off your trip at the Okuizumo Tatara Sword Museum where you'll learn about the art of Japanese sword-making. Find out how the whole process – from sand to sword – and marvel at the impressive collection of Japanese swords on display at the museum.
Be in awe as you witness Japanese swordsmiths in action! At Tatara and Sword Hall, the master swordsmith and his team will put on an incredible demonstration of either Japanese sword cutting or sword forging.
After that incredible cultural experience, head over to Izumo Taisha Grand Shrine, a shrine dating back to 1500 years ago. This national treasure is often considered to be one of the oldest and most sacred shrines in Japan. It enshrines Okuninushi, a divinity that's accredited in Japanese mythology as the purveyor of nation-building and agriculture.
Admire the lovely pine trees as you walk along the serene path leading to the shrine and experience a magnificent piece of Shinto history. The massive straw ropes, or shimenawa in Japanese, that hang outside the main hall of worship is the largest in Japan. For good fortune, toss a coin up to the rope and hope it sticks!
Sit back and enjoy the view on the Japanese sweets train (和スイーツ電車) departing from Izumotaisha-mae Station heading towards Matsue Shinjiko-Onsen Station. Look out for the most wonderful sights on this hour-long ride passing through Shimane, including the magnificent Lake Shinji.
Exclusively chartered for this tour, the sweets train is an experience that you won't be able to get anywhere else. Indulge in Japanese sweets and matcha as you look upon the beautiful landscapes and colours of Japan during the springtime.
Day 2: Horikawa Boat Ride, Adachi Art Museum, Tottori Flower Park and Onsen
After a good night's rest and hearty breakfast, start your day by getting on a picturesque boat ride in Horikawa. The boat will bring you around Matsue and its beautiful natural scenery and attractions, including the Matsue Castle which is one of only twelve remaining original castles throughout Japan.
From there, be blown away by the Adachi Museum of Art, a museum housing a large range of modern and contemporary Japanese paintings. The different flora and fauna growing in the award-winning Adachi Museum Gardens located on the museum grounds is absolutely awe-inspiring and should not be missed as well.
While you would've caught sprinklings of cherry blossoms along the way, nothing will quite compare to being at the wondrous Tottori Flower Park. Be surrounded by an abundance of sakura trees and other seasonal flowers as you admire a magnificent view of Mt. Daisen.
End off the day by feasting on some scrumptious Japanese fare, before soaking in the onsen (Japanese hot spring) to rid of any lingering worries you might have.
Day 3: Nijisseiki Pear Museum, Tottori Sand Dunes, Tottori Castle Ruins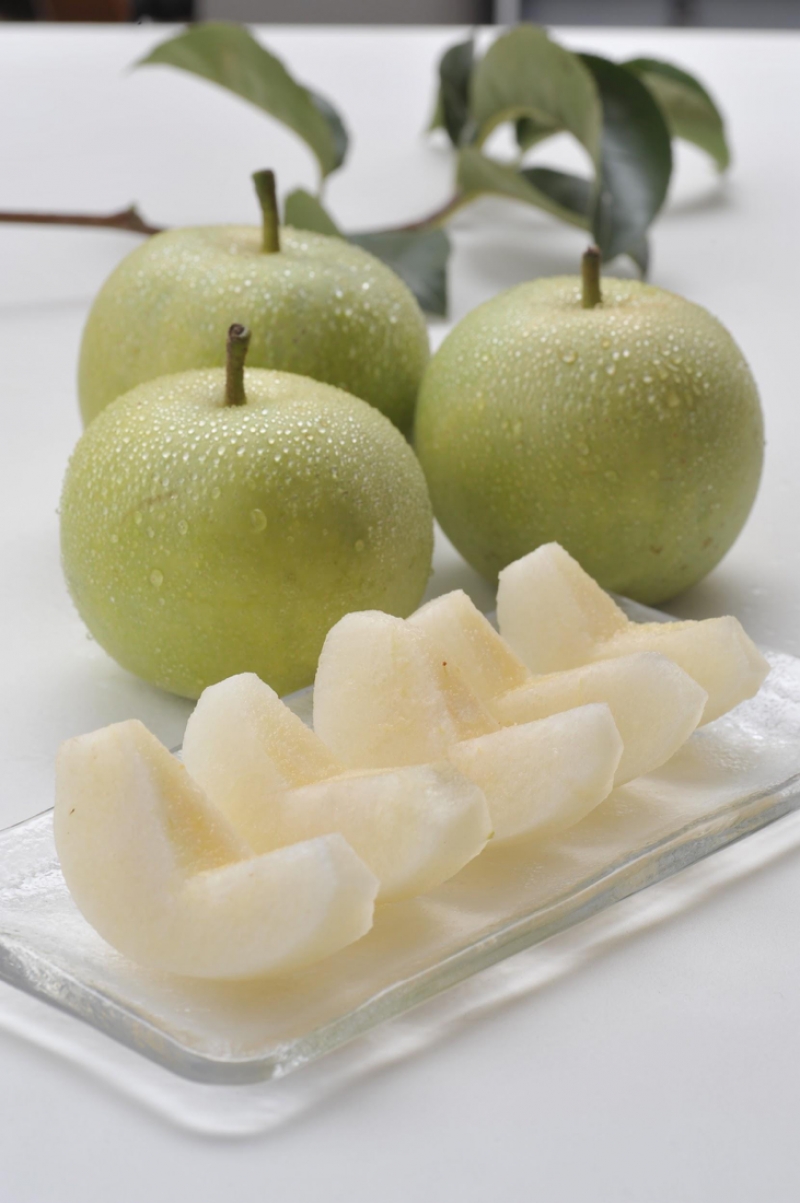 Have you ever visited a pear museum or a fruit museum of any kind for that matter? Here's your chance to visit the Nijisseiki Pear Museum, the only museum in Japan which celebrates the Asian pear. While learning about the history and agriculture of pears is fascinating, prepare yourself for the highlight – pear-tasting and having some pear ice cream! Don't forget to snap photos of the museum's symbol, a giant pear tree with branches that extend up to 20 metres in length!
Your trip of exciting new experiences continues as you head to the Tottori Sand Dunes – the largest in the whole of Japan. Located along the sea, catch breathtaking views as you look over at the idyllic blue waters of the Sea of Japan from the top of the dunes.
You can also drop by the Sand Museum, which is Japan's only open-air museum exhibiting intricate sculptures made of sand. Here you may gain a newfound appreciation of sand!
Make a stop at Tottori Castle Ruins for more scenic sakura viewing. Both Yoshino and Sato varieties of cherry trees can be found in the park that surrounds the ruins, Kyusho Park. Its location in the city means that you get to enjoy sweeping views of Tottori city from the observation point atop the castle courtyards.
However, that's not the end of your day of exciting new experiences, as you'll also get the chance to try your hand at strawberry picking and making Japanese washi paper!
Day 4: Ishitani Residence, Forest Lunch, Himeji Castle
There's no shortage of cultural artefacts in Japan, and the Ishitani Residence is one of them. Admire the unique residence that incorporates Western elements into its Japanese-style structure. However, the wonder of this area does not end there! Have a stroll around its charming garden before heading for lunch.
Venture deep into the mountains to dine on handmade vegetarian cuisine at Mitaki-en restaurant while being surrounded by Japanese greenery. Slow down and thoroughly appreciate the meal prepared with care, as you dine while being close to nature.
The day comes to a close as you leave for Himeji Castle, where you'll enjoy seeing the lovely pink of the cherry blossoms skirting around the elegant white castle. Himeji Castle is often regarded as one that resembles a bird taking flight, explaining the names "White Egret Castle" or "White Heron Castle".
Take in the gorgeous view from above by climbing up to the sixth level of the main keep of the castle. Before you leave, explore the gardens surrounding the castle to be amongst the cherry trees and take a mandatory shot against the beautiful scenery.
Day 5: Hello Kitty Bullet Train to Osaka
It's not a trip to Japan without going for a ride on the shinkansen! Climb aboard this Hello Kitty themed bullet train on the last lap of your journey to Osaka and pose in front of the numerous Hello Kitty motifs all around. This special Hello Kitty themed train debuted just last year and you don't want to miss your chance to take a ride on it, seeing as how it's slated to run for a limited time only.
Make sure you check out the Hello Kitty displays in the first two cars and browse some of the items for sale such as local delicacies and souvenirs from Japan's Western regions.
Once you arrive in Osaka, you're free to explore on your own! No idea what to do? Head over to Dotonbori to shop and recreate your best Glico Running Man pose.
Day 6: Explore the city on your own
A free day for you to explore on your own entails some serious fun! It's hard to resist not going to Universal Studios Japan (USJ) and satisfying the child at heart. Whether you're a fan of Spider-Man or Sesame Street, you're bound to find an area that'll take you back to your childhood. Potterheads absolutely cannot miss the Wizarding World of Harry Potter, the only one in Asia!
If roller coasters and parades aren't your thing, make your way down to Shinsekai, a district with influences from Coney Island in New York and Paris' Eiffel Tower. Sink your teeth into one of Osaka's most famous specialties – kushikatsu – a battered and deep-fried dish.
Day 7: Osaka Castle Park and depart from Osaka Airport
Have your last fill of cherry blossoms at Osaka Castle Park before heading to the airport for your flight home. At this park, Osaka Castle stands out as an important historical and cultural landmark in the middle of the city. Enjoy a panoramic view of the city from the viewing platform at the main central tower of the Osaka Castle, or go up to the eighth floor of the castle museum to witness it.
This marks the end of your fulfilling journey to Osaka, but hopefully not the last of your sakura adventures!
To embark on this journey to endless cherry blossoms this April, make sure you head over to reserve your place on the 7D6N Osaka & Surrounds Sakura package starting from only S$3,488 with H.I.S. Travel! Couples, don't forget to claim the special discount of $500 OFF per couple.
View travel dates & package details
For more information on this package and other deals, check out the NATAS Travel Fair happening from 22 to 24 February 2019 at the Singapore EXPO.
---
Brought to you by H.I.S. Travel.