Taiwan is synonymous with night markets, gastronomic delights and verdant nature. However, has a rainbow village or a "rice school" crossed your mind when you think of Taiwan? If your answer is no, you've yet to uncover the hidden gems sprinkled all over the island!
Since a strip of mountain ranges run along the centre of the island, the only way to travel across Taiwan is along the coasts. Both the western and the eastern coasts boast a myriad of stunning natural spectacles and unique attractions. If you're unsure which route is best for you, here's a comparison of the highlights between the two coastlines:
The Western Coast 
The western coastline includes counties such as Miaoli, Taichung, Changhua, Nantou, Chiayi, Tainan and Kaohsiung. Although the western coast boasts many urban attractions, you might be pleasantly surprised to find that it also has its fair share of natural gems and unique places of interest between the cities!
1. Marvel at the majestic Sun Moon Lake, Nantou
Sun Moon Lake got its name due to its unique shape; one side of the lake resembles a sun, while the other a crescent moon. Be prepared for your jaw to drop when you set your eyes on the stunning lake, crowned as one of the Eight Wonders of Taiwan!
For an unforgettable experience, schedule your trip so that it coincides with one of the many exciting cultural celebrations that take place at the Sun Moon Lake Scenic Area. Some events you won't want to miss are the Sun Moon Lake Cherry Blossom Festival and Sun Moon Lake International Fireworks Festival.
Address: Yuchi Township, Nantou County, Taiwan 555
Website: sunmoonlake.gov.tw
2. Create your own chocolate creations at Schokolake, Miaoli
If you have always thought that chocolate making is exclusively available in Europe, you thought wrong! At Schokolake, Taiwan's first chocolate-themed complex, you can make your own chocolates during their DIY workshop.
Don't worry if your first-time chocolate creations are not up to your high standards, you can purchase high-quality handmade chocolates made by professionals. In fact, the owner himself visited chocolate factories in all corners of the globe to learn how to make chocolate from the experts!
Address: No.49-2, Shuiweiping, Dahu Township, Miaoli County 364, Taiwan
Opening hours: 8am–8pm daily
Website: schokolake.com
3. Snap endless selfies at Rainbow Village, Taichung
What was once a veterans' village is now every Instagrammer's dream! The Rainbow Village was progressively blanketed by a riot of colours back from 2008, when Huang Yong Fu — also affectionately known as Rainbow Grandpa — started to paint the houses to brighten the area.
He still lives in the village and continues to attend to the upkeep of his colourful creations. You might have a chance to meet the cheery grandpa when you visit. Although the entrance to the village is free, you can lend your support by purchasing souvenirs from the small museum gift shop or coffee from a hole-in-the-wall cafe.
Address: No.56, Chun'an Road, Taichung 408, Taiwan
Opening hours: 9am–6pm daily
4. Be transported to Japan in Hinoki Village, Chiayi
You will feel like you're in a quaint Japanese town at Hinoki Village, located near what was once the starting point of the Alishan Forest Railway. Since timber was brought down Alishan via the railway, much business was promoted in the area. It thus makes perfect sense that Hinoki Village is actually a cluster of 28 wooden, Japanese-style dormitories.
These dormitories have since been repurposed as an arts and craft market, bookstores, a restaurant, a tea house and Mori-Market — where you can get your hands on Taiwan's freshest produce, sourced from local farms in the area.
Address: No. 1, Linsen East Road, East District, Chiayi City, Taiwan 600
Opening hours: 10am–6pm daily
Website: hinokivillage.com.tw
5. Make your own masterpiece at Meinong Paper Umbrella Cultural Village, Kaohsiung
It is incredible to think that in the past, paper umbrellas were one of the major exports of Meinong, Kaohsiung! Although the demand has fallen drastically in modern times, Meinong still upholds its legacy in the delicate craft of oiled paper umbrella making.
At the Meinong Paper Umbrella Cultural Village, you can witness master craftsmen make these intricate pieces of art. If you're looking to bring home a one-of-a-kind souvenir, try your hand at making one yourself!
Address: No.147, Sec. 1, Zhongxing Rd., Meinong Dist., Kaohsiung City 843, Taiwan
Opening hours: 8am–5.30pm daily
6. Experience all things hip at Ximending, Taipei
Ximending has been the centre of Taipei's pop culture since the Japanese era. The iconic Red House, one of the oldest buildings in Ximending, now houses a selection of arts and crafts created by local artists. Movies are a mainstay in Ximending's cultural scene as well, so you simply have to catch a movie at one of the many theatres in Ximending Movie Theatre Street!
While walking around Ximending, you are bound to walk past many claw machine parlours. With their bright neon lights and irresistible prizes, you will definitely be lured to try your hand at winning some cute plushies.
Address: Wanhua District, Taipei City, Taiwan 108
The Western Coast is for you if… you love being immersed in other cultures and enjoy hands-on activities.
The Western Coast isn't for you if… you are not as interested in cultural sights and want a more quiet retreat.
Bonus experiences to check out:
Learn about the Dutch influence in Taiwan and visit

Anping Old Fort

, the first fort that was built by the Dutch.

Dive into Hakka culture and purchase all kinds of Hakka products at

Meinong Hakka Village

.

View one of the tooth relics of Sakyamuni Buddha housed at

Fo Guang Shan Buddha Memorial Center

, a cultural, religious and educational museum.
Already adding these west coast attractions to your bucket list? You can tick them off all at once on
WTS's
8 Days Picturesque Taiwan County
tour!
From S$1,168, not only do you get to explore the above counties, but you will also get to traverse Taipei, Tainan and Changhua. What's more, WTS is giving a limited-time special discount of S$600 off per couple!
Drop by WTS's Taiwan Travel Carnival at West Atrium, Suntec City between 10 and 12 May and speak to the on-site consultants for more exclusive deals and advice!
View Details for 8D West Taiwan Tour
Departure period: May–Sep 2019
The Eastern Coast
The eastern coastline includes counties such as Yilan, Hualien and Taitung. The eastern coast is famed for its picturesque landscapes and scenic natural attractions. This less traversed region of Taiwan is also loaded with cultural treasures waiting to be uncovered.
1. Step into a real-life
Spirited Away
set in Chiufen Village, New Taipei City
Chiufen Village's rich history still clings to the walls of the decommissioned gold mining mountain town. Its old-town charm is so spellbinding that Hayao Miyazaki drew inspiration from this village when creating the world of Spirited Away, a highly-acclaimed animated film.
Today, Chiufen's labyrinth of lanes and alleyways are lined with food stalls and souvenir shops. Some local delicacies you can munch on while getting lost in the streets are taro balls, herbal rice cakes and fried milk.
To enhance your magical experience, head down to the railway tracks of Shifen Old Street, write your wishes on paper lanterns and release them into the sky.
Address: Jishan Street, Ruifang District, New Taipei City, Taiwan 224
Opening hours: 8am–10pm daily
2. Venture into the past at Toucheng Old Street, Yilan
You don't need to step into a time machine to be transported back in time. Toucheng Old Street, the oldest street in Toucheng town, will do just that!
Although the red brick walls and black tiles are showing signs of wear and tear, the buildings that line Toucheng Old Street still stand tall, since the Qing Dynasty. Discover quaint food stalls tucked between alleys as you walk along the street, and refuel with authentic local food!
Address: Heping Street, Toucheng Township, Yilan County, Taiwan 261
3. Bask in the breathtaking beauty of Taroko National Park, Hualien
Covering a whopping 92,000 hectares of the Central Mountain Range, you will need a few days to fully appreciate the natural beauty of Taroko National Park.
Boasting majestic mountain peaks, sensational waterfalls and a myriad of plant and animal species, the area is also home to the indigenous Taroko people, known for their weaving skills and craftsmanship.
If you only have a day here, the stunning Taroko Gorge and the serene Liwu River cannot be missed.
Address: 972, Taiwan, Hualien County, Xiulin Township, Fushi 291
Opening hours: 8.30am–5pm daily
Website: taroko.gov.tw/en
4. Tickle your taste buds at Tungtamen Night Market, Hualien
Before you think that this night market is similar to the popular Shilin Night Market and Raohe Night Market, we're here to tell you that it's not!
Tungtamen Night Market is the largest night market in Hualien and can be dissected into three main market streets: Futing Market selling Taiwanese food, Aboriginal Street selling native Aboriginal food, and Provincial Street selling foods from different provinces of mainland China.
With a diverse selection of food, prepare your stomach for a gastronomic feast!
Address: No. 50, Zhongshan Road, Hualien City, Hualien County, Taiwan 970
Opening hours: 5.30pm–11.30pm daily
5. Bike along scenic Mr Brown Avenue, Taitung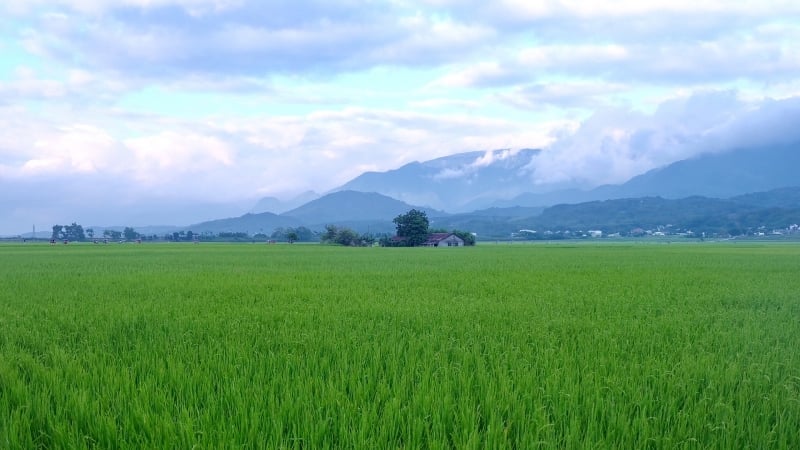 A long, straight road with lush rice fields on both sides and a beautiful mountainous backdrop, the scenery at Mr Brown Avenue is simply picture-perfect!
The road got its name from the Taiwanese coffee brand Mr Brown, which filmed one of its famous advertisements here. Cars are not allowed on this road, so you can take jump shots and other cool photos safely. The best way to take in this picturesque area is definitely by bicycle, so pedal away and enjoy a scenic ride along this "green road of paradise"!
Address: 958, Taiwan, Taitung County, Chishang Township
6. Get schooled at Rice County School, Taitung
With rice being a staple in most of our diets, why not learn what it takes to get rice from farm to table? You can do so by enrolling yourself in an experiential tour at Rice County School!
After going on an orientation tour around the rice mill and granary, the class finally begins. Follow the teachers as they bring you through the steps of rice processing, such as rice husking. Upon completing the process, you get to take the packet of rice home as a souvenir. What's more, they will award you with a "rice diploma". Now that's something you don't see on any usual resumes!
Address: No. 24-1, Changlin, Guanshan Township, Taitung County 95658, Taiwan
Opening hours: 8am–5pm daily
7. Rise to new heights at Taipei 101, Taipei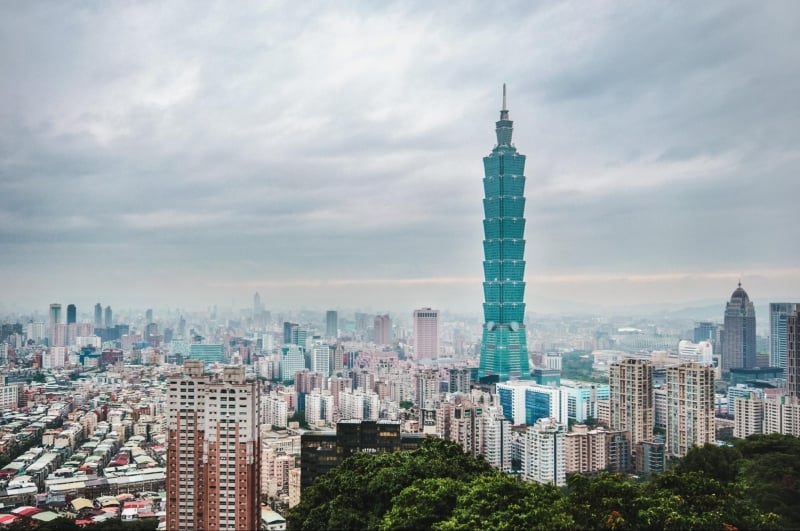 Towering at a staggering height of 508 metres, the magnificent Taipei 101 dominates Taipei's skyline.,Once the world's tallest building, going to the observation decks of the bamboo-shaped tower is simply a must!
Not only do you get to enjoy stunning panoramic views of Taipei, you also get to ride on one of the fastest elevators in the world on the way up! Taking a mere 40 seconds to get up to the 89th level,you'll feel a rush as you ascend at a speed of 1,010 metres per minute!
Address: No. 7, Section 5, Xinyi Road, Xinyi District, Taipei City, Taiwan 110
Opening hours: 9am–10pm daily   
Website: taipei-101.com.tw/en/index.aspx
The Eastern Coast is for you if… you seek a relaxing vacation while surrounded by natural landscapes and historic sites.
The Eastern Coast isn't for you if… you are more energised by activities and get bored simply "admiring" nature.
Bonus experiences to check out:
Witness the "shadowless" effect that takes place at noon at the

Ruisui Tropic of Cancer Marker

.

Bask in the sunshine on fine sandy beaches and view stunning vistas along the

Northern Coast National Scenic Area

.

Soak in a hot spring in

Jiaoxi Hot Spring Village

and let your troubles melt away.
Bag a "rice diploma" and experience the unique charm of eastern Taiwan on
WTS's 8 Days Roaming Beauty of East Taiwan
tour!
Explore eastern Taiwan's natural beauty and rich history from S$1,298, and get a limited-time special discount of S$600 off per couple!
Drop by WTS's Taiwan Travel Carnival at West Atrium, Suntec City between 10 and 12 May and speak to the on-site consultants for more exclusive deals and advice!
View Details for 8D East Taiwan Tour
Departure period: May–Sep 2019
No matter which coastline you choose to take, you'd be sure to uncover a plethora of Taiwan's hidden gems!  
---
Brought to you by WTS Travel and Taiwan Tourism Bureau Singapore Office.