At this point, we're probably way past explaining why we love travelling to South Korea. Really, what's not to love — especially with its dazzling capital that is Seoul? TBH, we wouldn't be surprised if you'll be booking a flight to this city once it's safe to travel again! For that, we recommend at least three days for a worthwhile, post-pandemic stay. And yes, we've got you covered with this Seoul itinerary featuring all the best things to do, see, and experience! 
So, shall we get started? 
Also read: 30 Fun Things to Do in Seoul on Your Very First Visit
Day 1 – Morning
Kick off your Seoul itinerary by checking out the most touristy (albeit fascinating) attractions.  
1. Gyeongbokgung Palace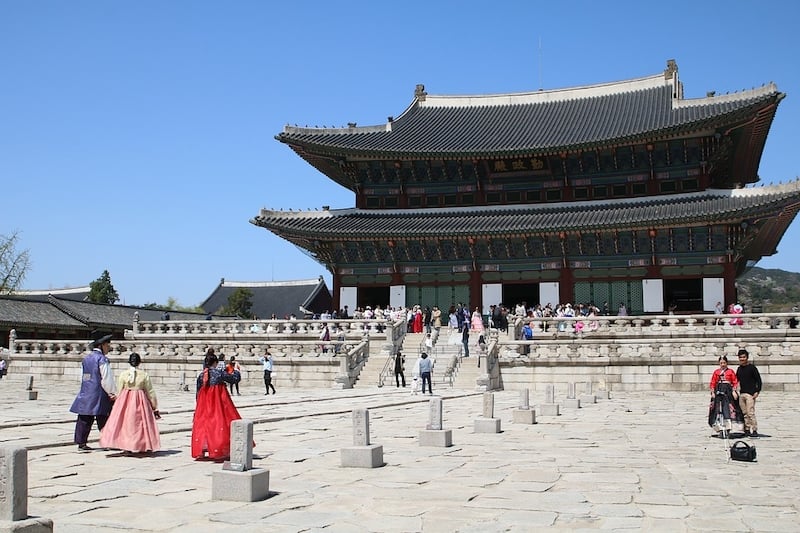 First stop: Gyeongbokgung Palace, or what's arguably the most famous among all Seoul attractions. Built in 1395 by King Taejo, it's the first and largest palace from the Joseon Dynasty. This was also around the time when Seoul (then known as Hanyang) became the new capital city. Fast forward to now, you'll see ancient structures juxtaposed with skyscrapers in the background, which makes for an interesting view. 
Gyeongbokgung has withstood the test of centuries, having been destroyed by Japanese invasions. Fortunately, the government invested a lot in its reconstruction and maintenance; from the splendid gardens to museums and other architectural marvels. In case you were wondering: this massive complex has a whopping 330 buildings and 5,792 rooms! While you're at it, don't forget to drop by the National Palace Museum of Korea and the National Folk Museum of Korea, which are also within the palace grounds. 
2. Bukchon Hanok Village
Want to feel like you're in the Seoul of olden days? Head over to Bukchon Hanok Village, which is just a short walk from Gyeongbokgung. As you wander through the alleys of this enchanting neighbourhood, you'll find many hanoks (traditional Korean homes) — most of which are still lived-in. That said, remember not to be noisy or rowdy while you're here. 
On the flipside, there are a few hanoks that now serve as shops, restaurants, or galleries that'll allow you to peek inside! It's also quite the favourite photoshoot location among locals and tourists alike. So, if you're feeling extra, you can rent a hanbok and pretend you're in a historical K-drama! 
Day 1 – Afternoon
3. Jogyesa Temple
Buddhism is one of the main religions in South Korea, so it's no wonder that there's an abundance of Buddhist structures like shrines and pagodas. For Seoul attractions that offer a glimpse of locals' spiritual life, Jogyesa Temple is your best bet. Apart from being the centre of Korean Buddhism, the compound features a vibrant array of colours, intricate architecture, and trees that are over 500 years old! One would probably forget that it's actually situated in one of Seoul's bustling business districts. 
Drop by their information centre, where there are English-speaking monks who'd be more than happy to educate you on the temple as well as the Jogye Order. If you're up for further immersion in Jogye Buddhism, then you might want to consider their temple stay! While the program is for free, we definitely encourage donating whatever amount you can to these kind folks. 
4. Insadong
Just a few blocks away from Jogyesa is Insadong, where you'll get your first dose of Seoul's creative culture! This market district has a great balance of historic buildings and modern structures, with countless shops selling all sorts of traditional goods. That said, get ready for your first round of souvenir shopping here. But just a heads up: most items are on the pricier side, so you might want to hold back a bit! 
Stroll through its myriad alleys that feature galleries, antique shops, restaurants, and teahouses. For art enthusiasts, this is the best place to buy traditional Korean fine art like paintings, ceramics, and handicrafts. Meanwhile, Insadong Street (A.K.A. the main street) has countless street food stalls when you're craving a mid-afternoon snack or two. And if you're lucky, you might even come across a lively dance performance by locals. 
Also read: Eat Your Way Through Seoul: 12 Delicious Korean Street Foods & Where to Find Them
Day 1 – Late afternoon to evening
5. Cheonggyecheon
Cheonggyecheon, otherwise called the Cheonggye Stream, is ideal for a late afternoon stroll. Watch the colours of the sky change into stunning shades as the sun sets. This 11-kilometre stream runs through downtown and doubles as a recreational area. It's also a great route to take for several Seoul attractions, if you'd like to avoid the traffic on the road above. 
Don't miss Cheonggye Plaza, the starting point where you'll find a two-tiered waterfall called Candlelight Fountain. It's extra lovely at night with its multi-coloured lights! Though, if you'd like to see a lot of these stunning light fixtures, the best time to go would be in November for the Lantern Festival or in December for the Christmas Festival. Either way, it's definitely a must-add to your Seoul itinerary. 
Also read: 8 'Futuristic' Urban Parks in the World That Are Anything But Ordinary
6. Hongdae
Few other Seoul attractions are as hip, vibrant, and energetic as Hongdae. We'd definitely recommend this especially for travellers on the younger (or young-at-heart) side — but hey, don't let us stop you! It's the place to be if you'd like to see the youth and  urban arts. The place derives its name from the nearby Hongik University; you see, the Korean word 'university' is 'daehag,' so 'Hongdae' is the simplified combo. 
For your first dinner in Seoul, why not indulge in juicy, high-quality yet affordable meats? We're obviously talking about K-BBQ here! When in Hongdae, make sure to try out Piggy Bank Stone Grill, Dwe-ji-sang-hwe, and MUSSO. If you love K-pop, then head over to Eoulmadang-ro Street for amazing performances ranging from dancing to live music. 
Afterwards, experience the nightlife by going club-hopping! Compared to the bars and clubs in other party districts, the ones in Hongdae have cheaper drinks. Though, if that's not your thing, there are other equally fun alternatives like noraebang (karaoke), cosy dessert cafés, and even more street food in the area. You can also go shopping at Hongdae Shopping Street, where you can score unique vintage finds you won't find anywhere else! 
Also read: [InfoChart] Korean Clothing Sizes — Know Before You Shop!
Day 2 – Morning to noon
For your second day, how about filling your Seoul itinerary with nature spots and, of course, more shopping and sightseeing? If you spent the previous night partying, better cure that hangover first thing in the morning! 
7. Gangnam
Make your way to the other side of Han River and into Gangnam, whose name translates to 'south of the river.' Guess what you should do upon arriving in Gangnam Station Exit 5? Why, dance to that famous (and LSS-inducing) song "Gangnam Style," of course! Okay, we're half-kidding — you don't have to do that, but it does make for a fun touristy experience to add to your Seoul itinerary! 
We recommend allotting an entire morning to explore this upscale district, especially since it's far from other Seoul attractions. Grab breakfast and coffee at one of the trendy cafés (some are even run by designers!) on Sinsadong Garosugil Road. After that, head over to Apgujeong Rodeo Street for some luxury shopping. If you like having more options, there's the underground Starfield COEX Mall, which has an aquarium, a giant library, and even a kimchi museum! 
For the travelling techie, the Samsung d'light is a must-visit. Located in the Samsung HQ building, it's an exhibition space for all the brand's latest technology. Skincare junkies, on the other hand, might want to book a treatment at Sulwhasoo Spa inside the brand's flagship store. Don't forget to drop by Lotte World, A.K.A. the world's largest indoor theme park! Though, if you'd like an actual park, then we recommend Jamwon Han River Park, which is especially lovely in autumn with its pink muhly grass! 
Also read: 8 Hipster Hangouts in Seoul for Those Not into K-Pop or Shopping
Day 2 – Afternoon
8. Lotte Mart
Just so we're clear: Lotte Mart is totally different from the aforementioned Lotte World, okay? Oh, and for this Seoul itinerary, we're talking about the branch in Seoul Station. Now that we got those cleared, let us say that it has one of the coolest supermarkets ever for souvenir-shopping! Aside from food and drinks, you can also score other high-quality goods like clothes, shoes, electronics, homeware, and more. 
And the best part? They offer tax refunds, EMS international delivery, and even locker service! The latter is especially convenient when you're planning to explore more Seoul attractions for the rest of the day. And in this case — yes, you will. 
9. Namsan Mountain Park
For more nature scenery, header over to Namsan Mountain Park! It's the largest one in Seoul, where you'll find a variety of flora and fauna. There's even a Cherry Blossom Path during the spring, specifically in April. Nonetheless, the park is just as marvellous during other seasons.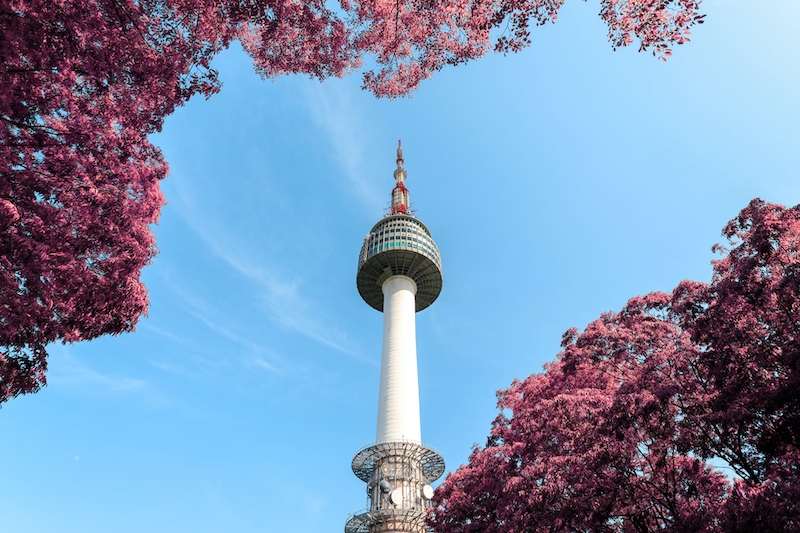 The main event, however, is the N Seoul Tower. As the name suggests, it offers panoramic views of the city! You can take a cable car to get to the top of the hill, or climb up the stone stairs. Don't worry, it's a fairly easy hike and the views along the trail make it worth the effort. The sunset scene from here is all kinds of breathtaking, as you watch the dazzling city lights go up. 
10. Myeongdong
Last stop for today's Seoul itinerary! Don't worry, you won't have to take the train or bus for this one. Though, if you're feeling tired and would rather skip the 30-minute walk, we won't judge either! Anyway, welcome to the famous Myeongdong. Coming here is like stepping into an electro-pop music video or an Asian romcom, whichever floats your boat. Either way, it's definitely one of the most exciting Seoul attractions — especially on weekends!
Prepare to get lost in a neon maze of food, shopping, and more shopping! Along with that are the sights, sounds, and smells that fill this area with so much life. After a tiring day, we're sure you're probably famished. How about some Korean fried chicken and beer at bb.q Chicken and beer Myeongdong star? For fusion dishes, there's Isaac Toast.  And of course, you'll find a lot of street food to dig into like tteokbokki, mandu, odeng, pajeon, cheese tteok-kocchi, and more! (Feel free to Google and drool.) 
As for shopping, well, one look and you just might feel dizzy (in a good way!) from all the options. From big brands to indie boutiques, K-beauty finds to quirky cartoon items; it's practically impossible to leave empty-handed! And if you ever need to take a breather from all that walking and browsing around, you can always stop by at a café for a cuppa or two. 
Also read: Beyond Myeongdong & Hongdae: 7 of Seoul's Hippest Neighbourhoods You've Yet to Discover
Day 3 – Morning
Make the most out of your last day by adding the most visually fascinating spots to your Seoul itinerary. From stunning architecture to cultural hubs, it's time to sneak in those last-minute shots worthy of a thousand Instagram likes. 
11. Seoullo 7017
Head out for a scenic morning stroll along Seoullo 7017, a former road overpass turned futuristic pedestrian walkway. It was built in 1970 and then repurposed in 2017, hence the name. So, yes, it's one of the relatively newer Seoul attractions! Apart from urban gardens, you'll also find several cafés where you can have breakfast while gazing at the cityscape below. 
12. Ewha Womans University
In all honesty, wonderful college campuses are far and many in South Korea. Though, if you only had to pick one for your Seoul itinerary, then Ewha Womans University is your best bet. Make sure to stop by Ewha Campus Complex: an avant garde building  designed by Dominique Perrault, A.K.A the same architect who designed the famous French National Library! 
Also read: 5 Prettiest Universities in Seoul That Will Make You Want to Study There
Day 3 – Afternoon
13. National Museum of Modern and Contemporary Art
The National Museum of Modern and Contemporary Art actually has four locations around South Korea, but the one in Jongno district (otherwise called MMCA Seoul) is the newest. It's by far one of the more underrated Seoul attractions, and it actually used to be the Defense Security Command compound. 
MMCA Seoul has a total of six floors showcasing the best of both Korean and international contemporary art. Not to be outdone, the architecture is also a sight to behold; a fascinating blend of 20th-century Modernist and Brick Expressionism. What makes it extra interesting is that it's a contemporary structure nestled somewhere between the more traditional Gyeongbokgung Palace and Bukchon Hanok Village. 
Note: Wondering why it looks familiar? You've probably seen it on the hit K-drama, What's Wrong with Secretary Kim? (BRB — 'bout to find a PSJ lookalike amongst the galleries.) 
14. Dongdaemun Design Plaza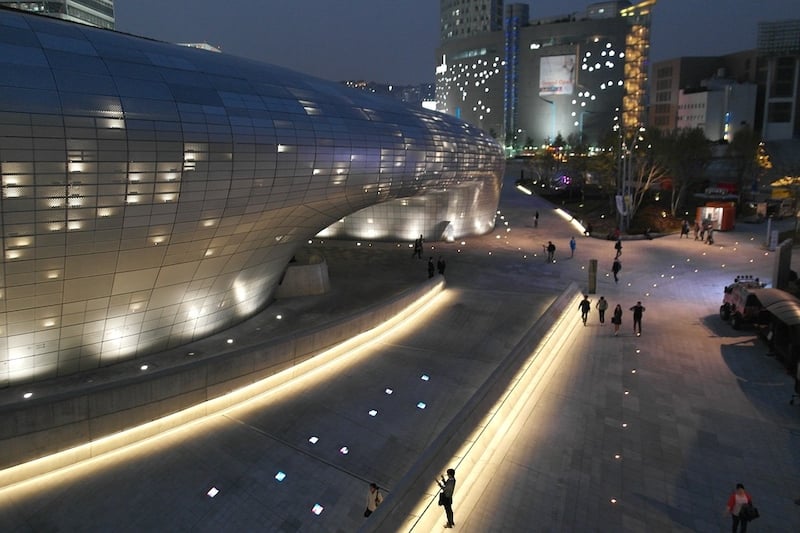 For more architectural marvels, look no further than Dongdaemun Design Plaza, or DDP for short. Designed by the famous Zaha Hadid, it carries a distinctively Neo-futuristic style with its very unusual shape amidst a sleek aluminum facade. By nighttime, the building itself transforms into an animated light show, so you might want to wait for that. 
As one of the most famous Seoul attractions for all things design-related, DDP serves as the venue for various exhibitions, conferences, and fashion shows (Seoul Fashion Week anyone?). Aside from massive exhibition spaces, it also features retail stores, walkable parks on the roof, and even some parts of the historic Seoul City Wall! Pretty cool, right?
Also read: 5 Things to Do in Dongdaemun Besides Shopping
Day 3 – Evening
15. Itaewon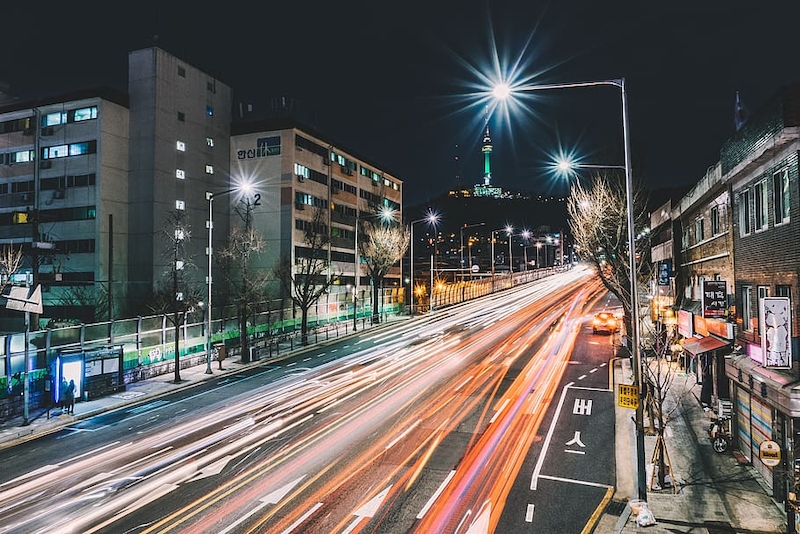 Even before it catapulted to mainstream popularity thanks to that hit K-drama, Itaewon has already been known as the most diverse neighbourhood in the city. Add this cultural mecca to your Seoul itinerary and experience the cosmopolitan dining scene and nightlife in your last few hours!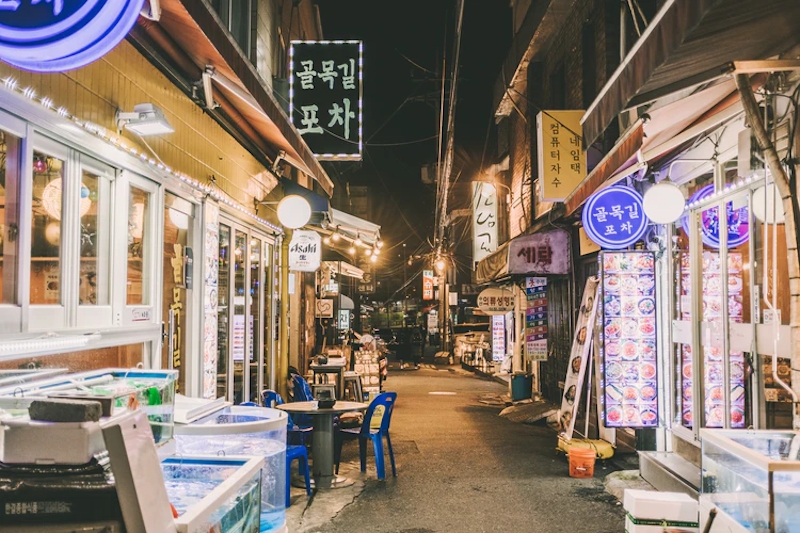 For Korea cuisine with a modern twist that's served family-style, check out Si.Wha.Dam. Craving good ol' brisket? Manimal Smokehouse is the way to go. Of course, Itaewon also has halal restaurants wherein most of the chefs are actually expats from Middle Eastern countries! We recommend Petra Palace and Kervan Turkish Restaurant, for starters. And if it isn't obvious, these are just some of the many exciting dining options here! 
As for the nightlife, start your club-hopping with Club Made and Soap Seoul: two of the local crowd faves. Though, if you'd prefer having a quiet time over good drinks at a rooftop bar, head over to PP Seoul. There's also All That Jazz, A.K.A. South Korea's oldest jazz bar, which is a great spot for a nightcap! 
Oh, and if you're ever visiting Seoul in October, don't miss out on the Itaewon Global Village Festival. There, you'll get to see various exhibitions, cultural activities, food pop-ups, and perhaps even a surprise performance from top K-pop artists! Although, as of writing, the multicultural celebration is cancelled this year due to the ongoing pandemic. But fret not; there's always next year. 
Also read: 10 Chic Airbnb Listings for Your Next Stay in Seoul
Doesn't this three-day Seoul itinerary make you miss travelling there? Oh well, same here. In the meantime, how about brushing up on your basic Korean skills to make your future trip easier? Or, take your tastebuds on a trip with some mouthwatering Korean dishes that you can cook (or order). 
Don't forget to read up on the do's and don'ts before your trip (whenever that is)! 
---
Featured image credit: Soyoung Han | Unsplash