Quick quiz to start: hands up if you know of a building, a road, or any sort of infrastructure near your area that has either been abandoned or so underused that it might as well be? You know, the ones that just sit for ages without much use and are eventually demolished to make way for new infrastructure.
Or at least that's what usually happens.
The Seoul City Council, on the other hand, had better ideas and thus Seoul City Sky Park, officially known as Seoullo 7017, was born.
Here are eight things you need to know about Seoul's newest landmark attraction.
1. It used to be an overpass
Yep, before Seoullo 7017 was opened to the public in May 2017 as an elevated pedestrian walkway, it used to be an abandoned flyover for cars! Stretching almost one kilometre in length, the now repurposed walkway cuts across Seoul Station and is easily accessible via stairs or elevators at eight different entry points around the area.
2. It was modelled after New York's High Line Sky Park
Seoullo 7017 is meant to be South Korea's answer to the High Line Sky Park in Manhattan New York. However, the walkways in Seoullo are wider and of course, much newer at this point in time.
3. It's an excellent vantage point for photos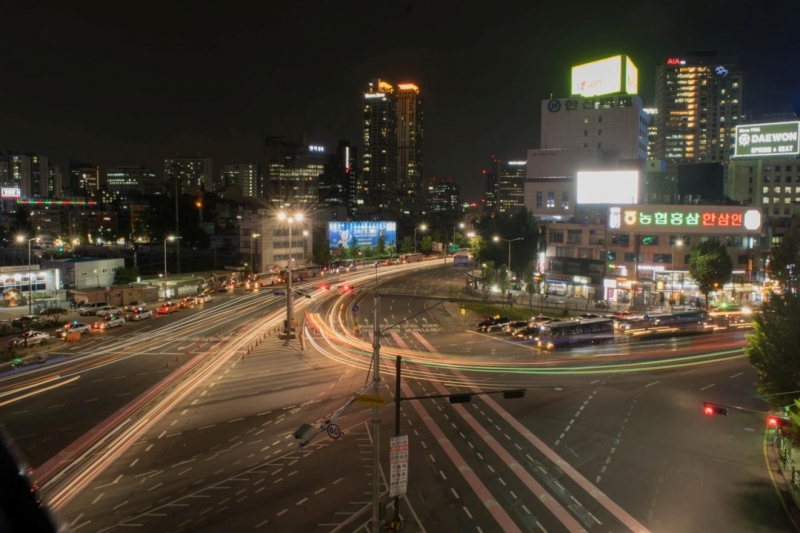 Being an elevated walkway in the middle of the city does have its obvious charms, such as allowing tourists to take breathtaking photos of the bustling streets below. My advice: go at night to capture the lights and sights of Seoul at its prettiest.
4. It doubles up as an information centre and pedestrian rest stop
Apart from being a pretty pedestrian walkway, Seoullo 7017 also contains eight differently-themed eateries serving light meals, desserts and coffee, a tourist information centre, and an official gift shop.
5. It houses almost 200 types of plant life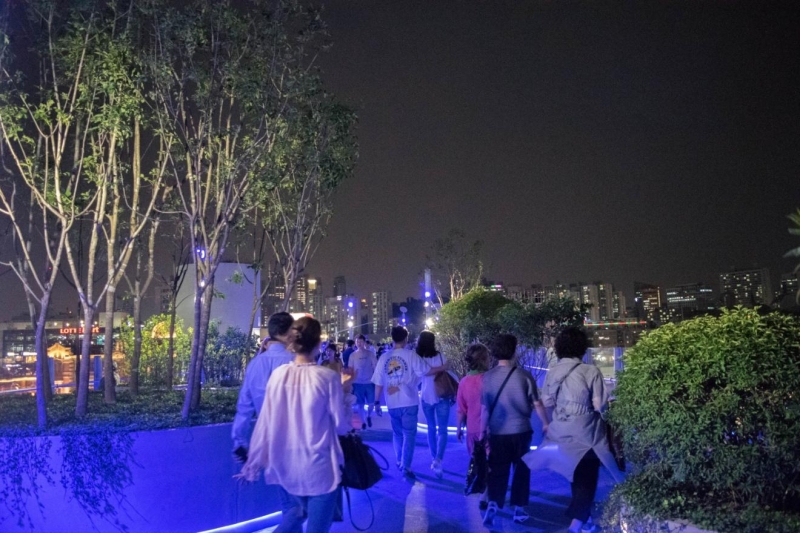 The Seoullo 7017 is part of the city's urban revitalization project and as such, the sky park is filled with no less than 200 different species of flora, including roses that bloom all year round and a magnolia garden, among other attractions. Speaking of which…
6. It has interesting attractions along the walkway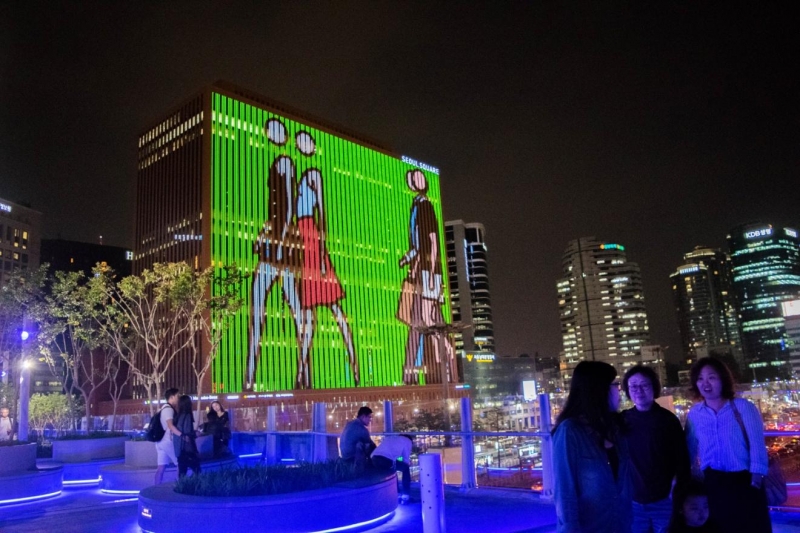 Seoullo 7017 is more than just roses and trees though. There are multiple attractions throughout the walkway, including a trampoline park, a stage for performances and multiple multimedia art and digital installations that change throughout the year.
7. It's a unique place for a date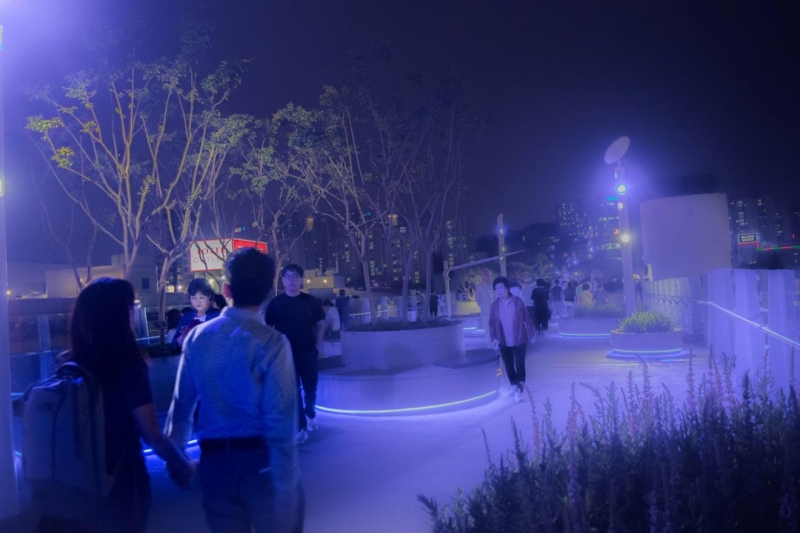 The sun has set, the city light dazzle in the moonlight. An elevated walkway filled with pretty plants and cool cafes with an excellent view of the city. Soft music plays in the background and the young urban vibe of Seoul resonates throughout. I mean, this sort of dating scenario just writes itself, doesn't it?
8. Running Man recently filmed an episode on Seoullo 7017
You know an attraction in Seoul is legit when the popular variety show, Running Man, decided to film an episode there. That's right, episode 357 of the show features Seoullo 7017 and I can't think of a better stamp of approval for a Korean tourist destination than an endorsement by the Running Man members. The only regret is they probably filmed this on the day I left Seoul. *sad face*
Also read: 8 Attractions in Seoul that Most Tourists Don't Know About
A new landmark!
And there you have it, eight fast-facts about Seoullo 7017. Since it is a new attraction (having opened in late May 2017), expect it to keep developing and improving over the coming months. Whatever the case though, I can guarantee that it's a great place to visit, especially if you're interested in aerial photography.