In recent years, Seoul, South Korea has become one of the favourite destinations in Asia. The metropolitan is now bustling with lively activities that tourists and locals alike will enjoy. There are many reasons to visit the country, but for a certain group of people, it's the KPOP fever that attracts them to come and explore the land of the morning calm.
Also read: 5 Korean Drama Filming Locations that Every Hardcore Fan Must Visit
The South Korean government has been proactive in promoting the phenomenon, using KPOP stars to promote tourism in the country. For a true-blue KPOP fangirl, just breathing the same air as their oppars is enough. However, there are numerous ways a fangirl can level up the experience.
1. Visit the SM TOWN at COEX Artium

Image credit: 문화체육관광부
Welcome to the SM Town Wonderland, where you can watch a hologram movie featuring your favourite SM Town acts, eat cakes named after idol groups, buy official merchandise, and if you're lucky, meet SM idols while shopping. SM Entertainment sure knows how to capitalize on the fervour of the fanatics. It's the perfect destination for any SM groupie.
Alternative SM TOWN destinations:
SM TOWN  STARDIUM at Dongdaemun Design Plaza
SM TOWN Pop Up Store at the Young Plaza in Myeongdong
2. Hoard KPOP goodies at the Myeongdong Underground Shopping area
The underground shopping mall at the Myeongdong station is the best place to look for the wackiest KPOP merch in the city. Character socks, nail decals, key chains, notepads, magnets, umbrellas, fans, calendars—you name it and they definitely have it.
Also read: 7 Shopping Places in Seoul You Might Not Know About
3. Fangirl at Cube Studio Café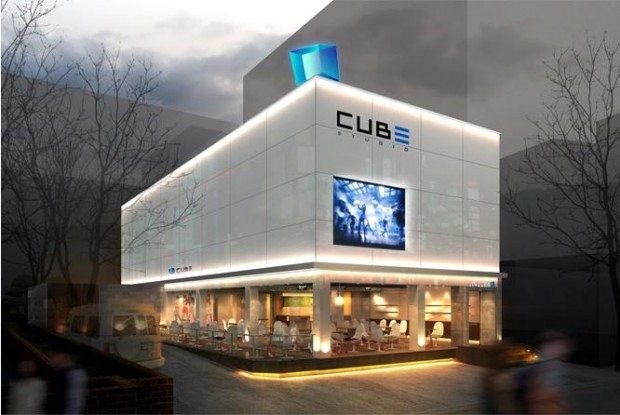 Image credit: Cube Studio & Cafe
For fans of Cube artists, there's no other place to be than here. While the bingsoo and honey bread are highly recommended, ordering a drink comes with a KPOP surprise. Official merchandise and CDs are also sold here. For the luckiest fans, they might even see their favourite Cube artist in person!
4. Buy KPOP albums and photobooks at Kyobo Bookstore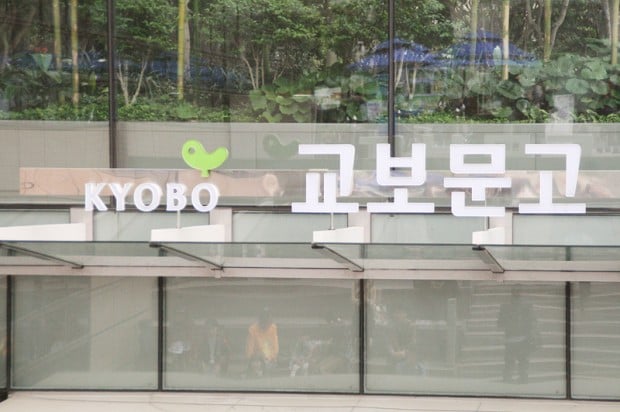 The Kyobo Bookstore is the largest bookstore chain in South Korea. The flagship and the largest one can be found at Gwanghwamun Square. Besides their great selection of books, they also have a wide range of CDs, DVDs , and photobooks available. It's your best bet in finding that one KPOP album you can't find anywhere else. The shelves are arranged by artists, too, so browsing can be fun. And if you're planning to learn Korean, you can purchase language books here.
5. Watch the KPOP Hologram Concert , K-Live at Lotte FitIn Dongdaemun Store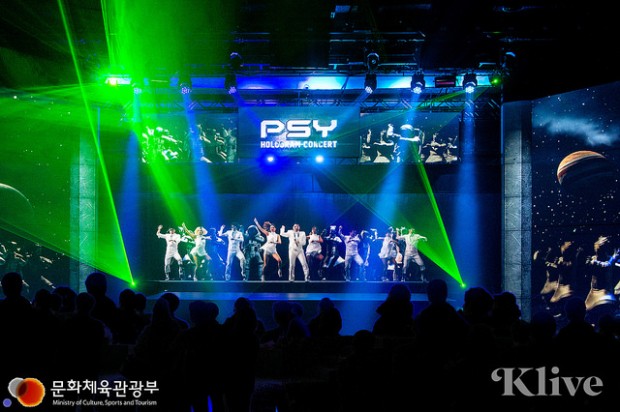 Image credit: 문화체육관광부
Catching a KPOP concert in Seoul can be pretty rare, so thank goodness for KLive! Fans of Big Bang, 2NE1 and PSY are welcomed to a dynamic hologram concert hall with a 270-degree display and 14.2 channel surround sound system. It's the next best thing to a real concert.
6. Attend music shows for free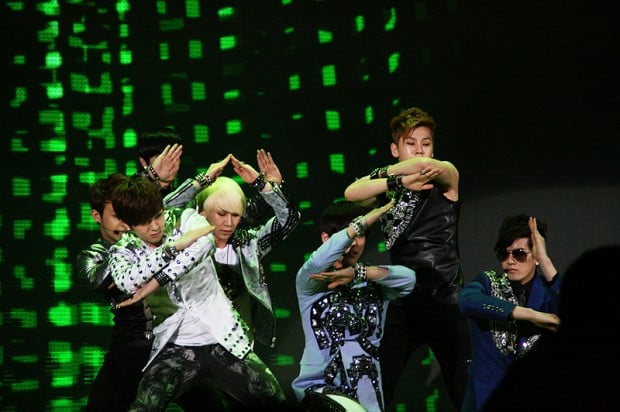 Even KPOP fans on a limited budget can make the most of their Seoul adventure! Entrance to weekly music shows are free, but it demands patience and dedication to get in the recording studios. SBS's Inkigayo, KBS's Music Bank, and MNET's Show! Music Core allow free admission and only require registration on their websites.
7. Sip coffee at cafes owned by KPOP stars and their families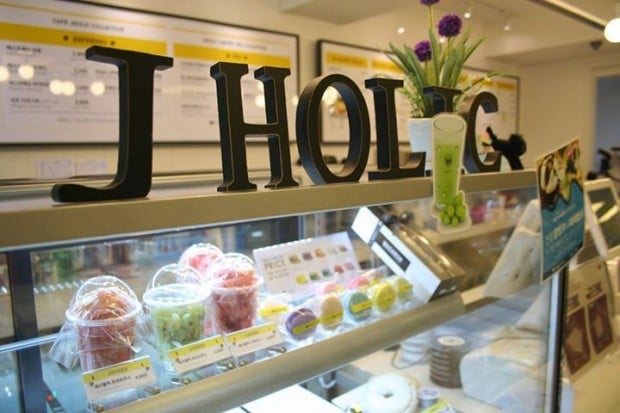 Image credit: cafejholic02
Some of our favourite Hallyu stars aren't just artists, they're also entrepreneurs! Though the cafes aren't manned by the artists themselves, it's often operated by their family. Consider the following cafes as your next favourite hang out spot in Seoul:
Super Junior EunHyuk's Chocolat BonBon in Guro
Super Junior KyuHyun's De ete Espresso
Super Junior HeeChul's sisters' K-Story Café
Super Junior SungMin's Wiki Café in Samcheong-dong
JYJ JaeJoong's Café J Holic in Myeongdong
EXO Kai's KAMONG Café
Big Bang Seungri's AND.here Café in Dongsung-dong
8. Or devour yummy food at KPOP star-owned restaurants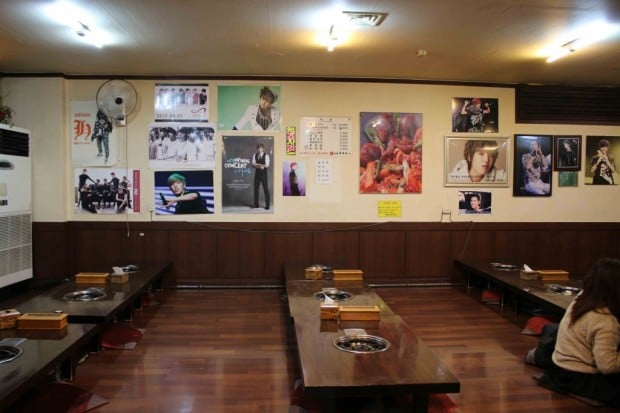 Image credit: Paulalogy
Likewise, there are numerous restaurants that are owned by KPOP artists and their families. This can definitely bring out the foodie in every fangirl!
Infinite DongWoo's small octopus restaurant Inchang Jjuggumi
Infinite WooHyun's Korean barbeque restaurant Meok & Sam
Infinite Sungyeol's barbeque chicken restaurant BBQ Chicken in Hapjeong
CNBLUE MinHyuk's eel restaurant Hwang's Eel Restaurant in Yeongdeungpo
EXO Chanyeon's Italian restaurant Viva Polo
Super Junior Donghae's Mexican franchise restaurant Grill5Taco in Cheongdam-dong
JYJ Junsu's Misarang Imshil Cheese Pizza in Ilsan
Se7en's chicken restaurant Yeolbong in Shinsa-dong
B2ST Yoseob's naengmyun restaurant Chilk Naengmyun
LeeSang Gary's grilled pork intestine restaurant Paljamakchang in Gangnam
HaHa's Sang Sang Madang in Hongdae
The catch, however, is that many of the establishments owned by KPOP artists are overpriced. But there are few that aren't heavy on the pocket and serve delicious food to fans and non-fans alike.
Also read: 10 Best Places Places to Eat in Seoul
9. Hang out at neighborhoods where KPOP entertainment buildings are located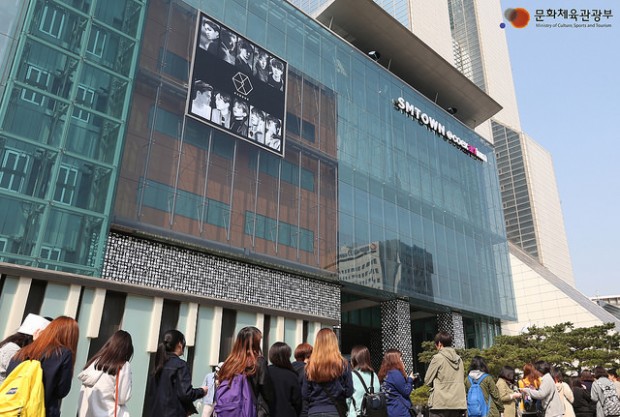 Image credit: 문화체육관광부
Just by walking around Seoul, many fans got lucky to meet artists in the street. It's true! To increase that chance, why not visit the neighbourhoods where the headquarters of the largest KPOP agencies are located? The headquarters of SM, FNC, Cube and JYP can be found near each other in Cheongdam-dong, while YG is in Hongdae.
10. Watch a concert for the ultimate KPOP experience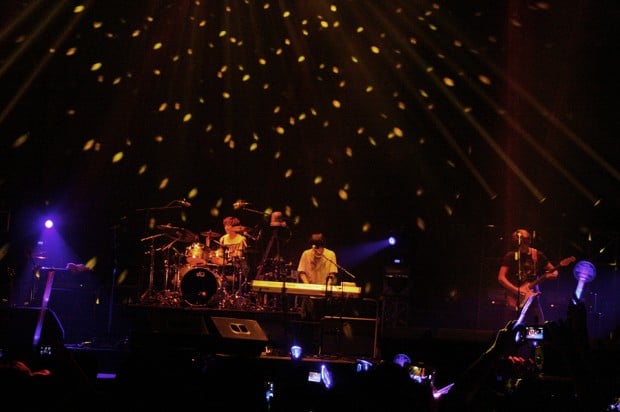 Chances of a live KPOP concert can be pretty slim. But if you plan it well enough and book your tickets in advance, seeing your favourite artists perform live is the best thing that can happen to you in Seoul. Though the prices of concert tickets in Seoul are a lot cheaper than their overseas concerts, getting tickets won't be easy. But have faith in your KPOP fairy godmother to make all your fangirl dreams come true.
Also read: 24 Fun Things to Do in Seoul on Your Very First Visit
Are you ready for the KPOP adventure of a lifetime?