During my last trip to Seoul, I went absolutely crazy in Lotte Mart – I wanted to try everything, I wanted to buy everything. I was in a paradise for Korean snacks and everything on the shelves just looked so good.
While many of these snacks can now be found in Singapore because of this wonderful thing called "importing", I'd argue that you should still go on a shopping spree for Korean snacks when you're in Lotte Mart. After all, they're cheaper, the shopping is fun, and what's all that airline baggage allowance for anyway?
Read this article in Chinese: 韩国乐天必败的12种零食
1. Tteokbokki crackers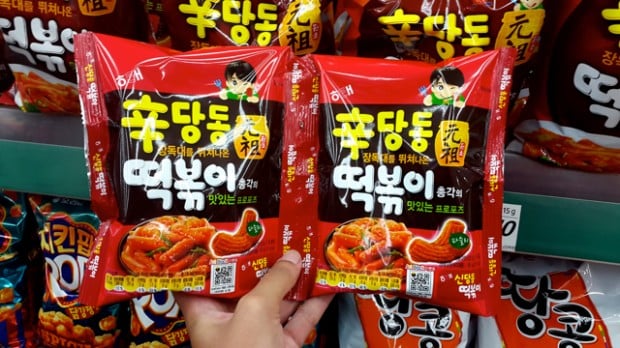 My first packet of Tteokbokki crackers tasted something like heaven. Think tteokbokki (spicy Korean rice cakes) you can find along the streets, but in cracker form. It's not that spicy though, but more finger-lickin' sweet and a little bit sticky.
2. Lotte Anytime Candy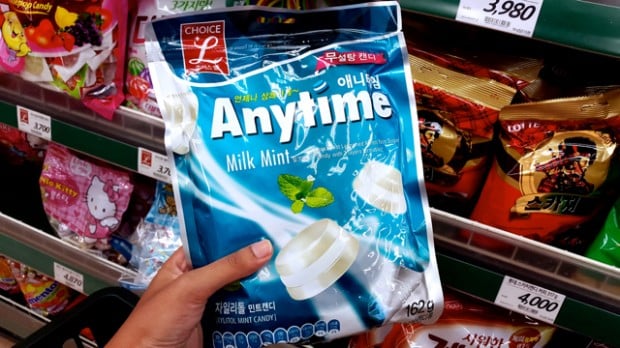 If you've never tasted Lotte's Anytime Candy, take it from me: you're seriously missing out in your candy department. Anytime Candy is not just any candy… it's different. There's a special middle layer, and the only way I can describe it is "cooling". It comes in three flavours: Bluemarine (my favourite), Milk Mint and Lemon Mint. This is the kind of candy you can pop in your mouth… anytime.
3. Binggrae Banana Flavoured Milk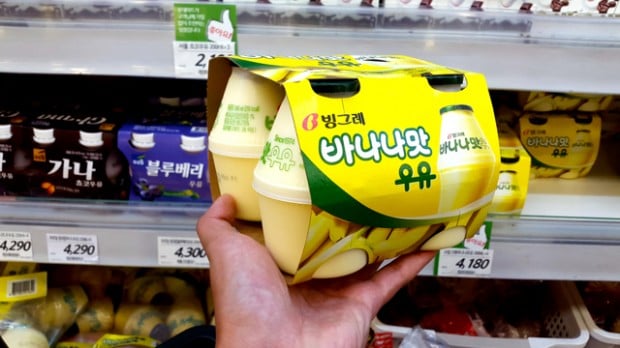 Korea's banana-infused milk is a drink that is much loved by Koreans. For that, you simply must try it. I thought this banana milk tasted exactly like Dutch Lady's Banana Milk, so it wasn't anything "novel" for me. It's still really good though!    
4. MarketO Real Brownies, Chips and Crackers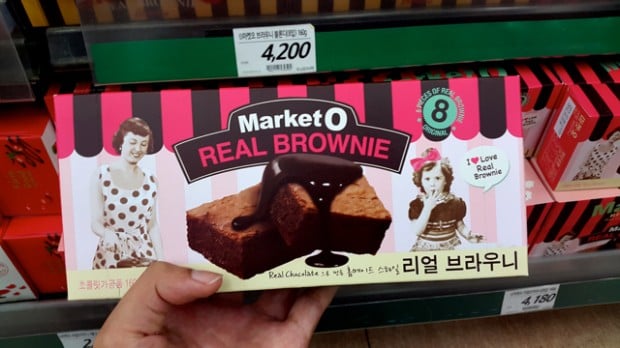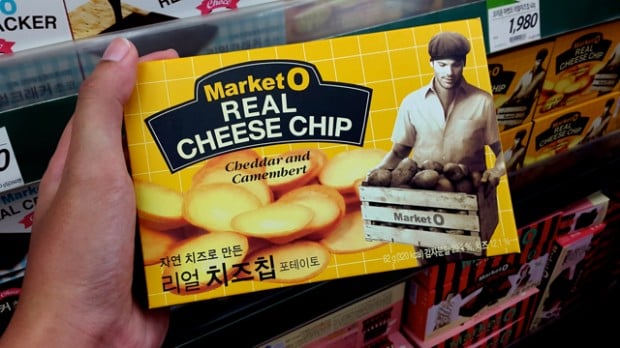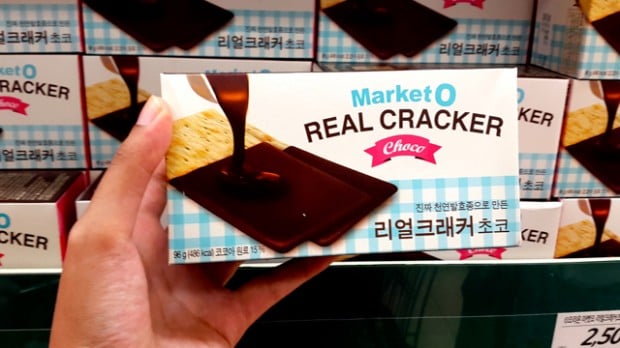 MarketO Real Brownie, MarketO Real Cheese Chip, MarketO Real Cracker… For real, SHUT UP AND TAKE MY MONEY!
5. Korean Citron Tea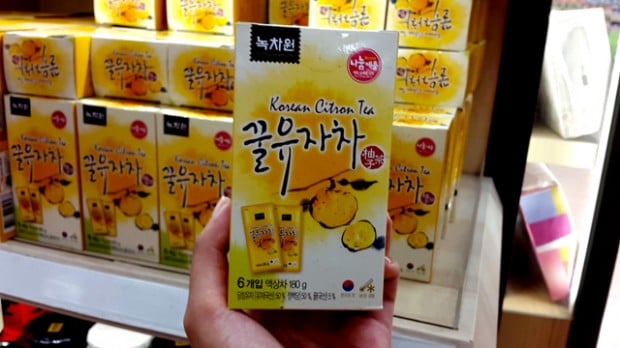 One of my favourite buys from Lotte Mart is definitely Korean Citron Tea. After being offered a drink sample, my travel buddies and I immediately grabbed some boxes to bring home (even though they're pretty bulky and heavy) – it's just that good. It can be prepared hot or cold, and there are bits of juicy citrus inside.
6. Honey Butter Chips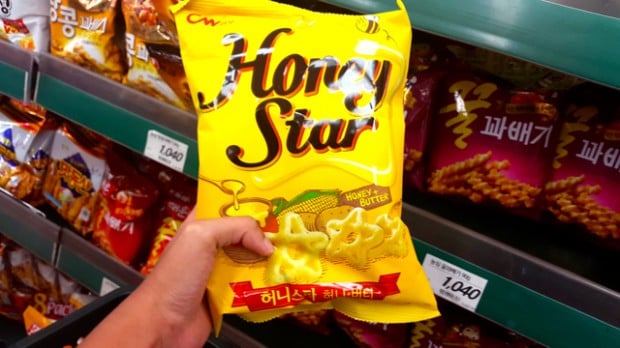 Korea is the land of fast-changing fads, and a recent one is the honey butter craze. Finding the original Haitai-Calbee Honey Butter Chip on the shelf of a convenience store during the craze was harder than finding a unicorn on the street. You might even have to resort to the black market to buy a packet of… chips. How crazy is that? So when in Korea, help yourself to everything honey butter, like these honey butter flavoured Honey Star chips!
Also Read: All You Need to Know About the K-Shuttle in Korea
7. Orion Moist and Chewy Cake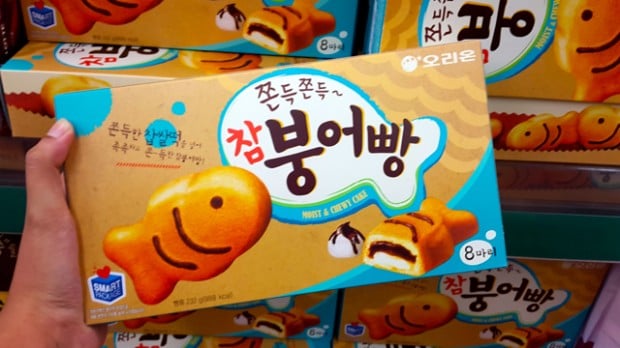 If you're a sucker for cute packaging, you just won't be able to walk past this box of cutie patootie. It gets better when you open the box; the fish cakes are enclosed in bright, textured wrappers with adorable prints. The cake itself is dense, and the sauce red bean sauce has a chocolatey tinge.
8. Fire Noodles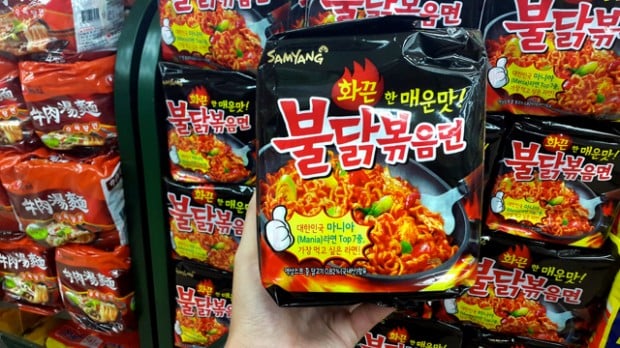 You're not too late to join the hype and take on the Fire Noodle Challenge! If you don't know what that is, let me enlighten you. Apparently, the fire noodles pictured above, also known as Buldak Bokkeum Myeon, are the spiciest noodles on the market, and not every spicy-loving person has the ability to stomach it. The challenge is to finish it as fast as you can, amid the downpour of tears and mucus, a blazing tongue and a screaming stomach.
9. Crown Butter Waffles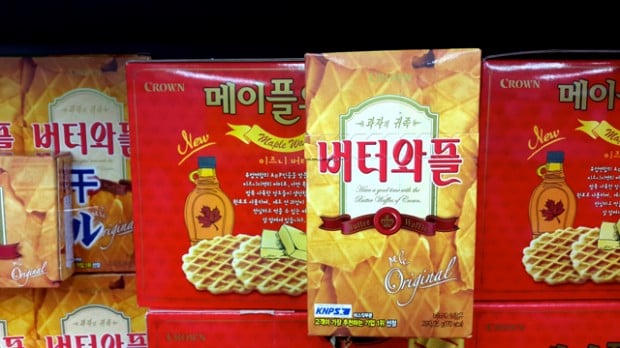 Buttery, thick and crunchy, Crown Butter Waffles are exactly how you'd imagine a good waffle snack would taste like.
10. Lotte Biscuit Sticks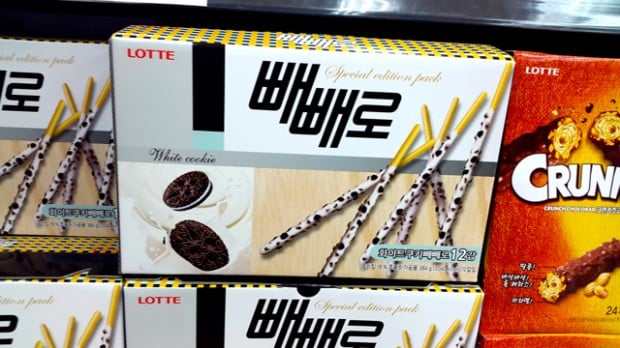 Don't we all love Pepero? If there's flavour you haven't tried yet, grab them at Lotte Mart! Bonus if you come across the ones that are hard to find (or just aren't sold) back home, such as the Nude Lemon Cheese or Hami Melon Pepero.
11. Petitzel Sweet Pudding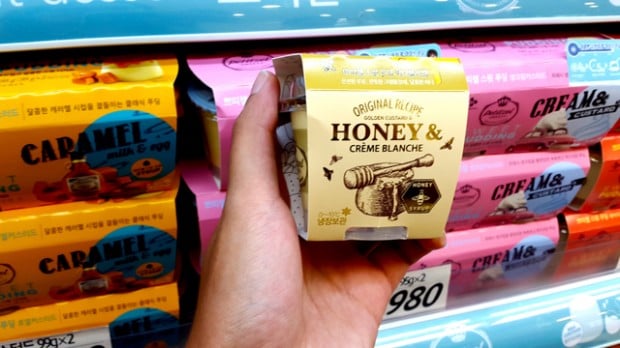 The Petitzel Sweet Pudding is oh-so-delicious. When you see it, buy it, eat it, and you'll know what I'm talking about. It comes in fancy flavours like Honey & Creme Blanche, Caramel Milk & Egg, Cheese Mascarpone & Cream and Cream & Mustard. YUM!
12. All sorts of seaweed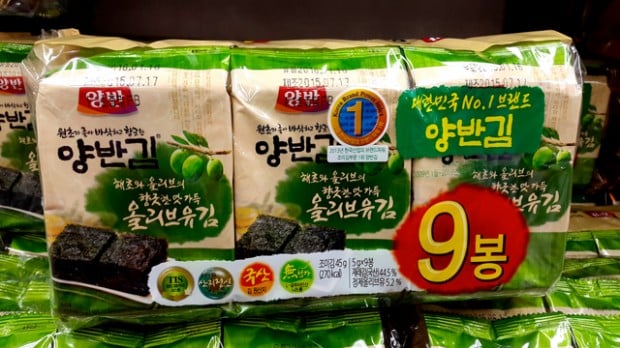 There's a whole section in Lotte Mart dedicated to seaweed. GO CRAZY!
Also read: 24 Fun Things to Do in Seoul On Your Very First Visit
That's all I have on my list but hey, you shouldn't limit yourself to my recommendations. Try anything and everything! Neither should you limit yourself to Lotte Mart – there's also E-Mart, Homeplus and Costco. If you know some other Korean snacks that deserve a mention, let me know in the comment box below!

Before you go on your next trip to Korea, don't forget to download the Visit Korea App!
My trip to Korea (and all the delicious snacks from Lotte Mart I consequently indulged in) was made possible by Korea Tourism Organisation (Singapore Office).
---
Facebook image (right) is credited to Korean Culture and Information Service.