Seoul, the bustling metropolitan capital of South Korea, is a place where you will have experiences unlike elsewhere in the world. It is the city to indulge in delectable street food, experience cultural tours in palaces and snag a wide range of cosmetics and top-grade gadgets.
If you're planning a 3-day vacation in Seoul, follow this itinerary to make the most of your time here!
DAY 1: Learn about Korea's traditions and stuff your face with delicious food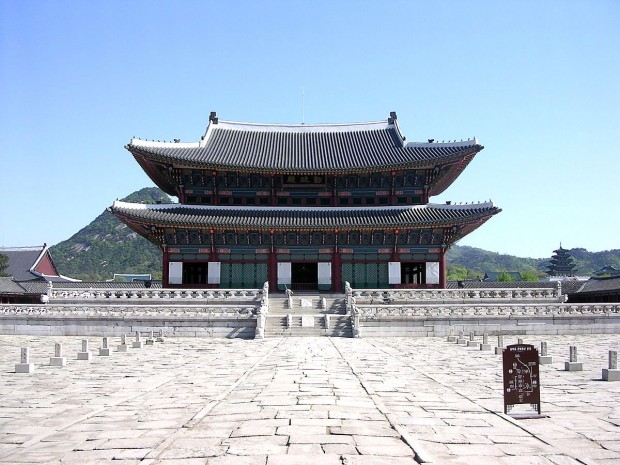 Image credit: Isageum
Kick-start the day by taking a tour around the Gyeongbokgung Palace and educate yourself about Korea's architectural traditions and court customs. Take some time to navigate yourself around the beautiful pavilions and halls within the grand palace's grounds. Watch history come alive as you explore and feel as if you've stepped into the scenes of your favourite Korean historical drama. You can even try donning a traditional Korean hanbok and get to enter for free! 
Next, visit Bukchon Hanok Village. Get acquainted with the Korean traditional village and weave in and out of the labyrinthine alleys. Following that, wander over to Insadong, a neighbourhood where you can find cultural goods and crafts. Along the way, pop by a traditional tea house for some homemade goodness.
Starting to get hungry? Embark on a food trail at Gwangjang Market. It is Seoul's first and largest market, home to a whopping 5000 stalls. Apart from fabrics, the market also is a haven for seriously good Korean street food. Meander around the various lanes and don't forget to try bindaetteok (mung-bean pancake)! Last but not least, unleash your inner shopaholic at Dongdaemun Market. With 20 shopping malls and over 30,000 individual shops, the market operates from night till 6am in the morning. So you don't have to worry about racing the clock to get all of your loots!
Also read: Seoul Shopping Guide For Bargain Hunters
DAY 2: Go crazy shopping and visit the tallest point in Seoul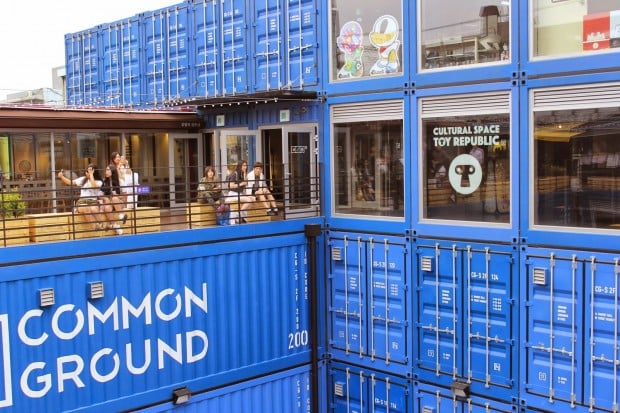 Image credit: sunae chung
Start your day by visiting one of Seoul's newest attraction, Common Ground. The cool container park which houses 200 shops is a great backdrop to any photo with their bright blue installments. Look out for special weekend events like pop-up flower markets and live performances by Korea's potential next-big-things!
Next, roam the streets of Garosu-gil and spend the afternoon at galleries, clothing boutiques, restaurants, bars, cafes and art design bookshops. But if you get tired of walking around, find a quaint cafe to settle down in and enjoy a good bowl of pakbingsu (shaved ice).
After that, visit Myeongdong and fulfil all of your cosmetic needs. Find everything you need when it comes to skincare products, makeup, clothes and bags. End off the night by making a visit to the N Seoul Tower. Go up to the observation tower and feel on top of the world as you stand at the tallest point in Seoul (236 metres).
DAY 3: Haggle with ahjummas and watch a 4D movie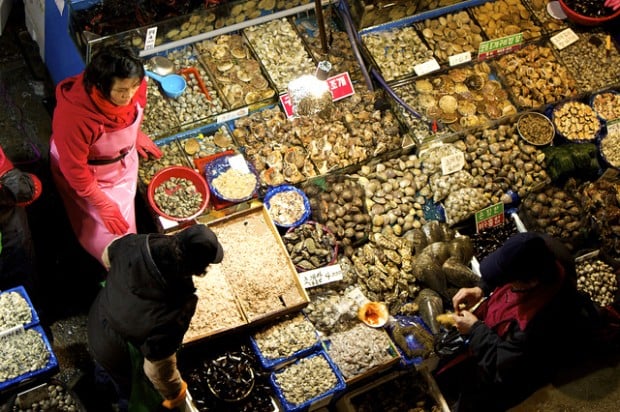 Image credit: Chelsea Marie Hicks
Test your haggling skills at Noryangjin Fisheries Wholesale Market. Now, this is not the time to be shy because haggling is part of the experience! After you've bought your heart's content worth of fresh fish, head to a nearby restaurant and have it cooked or served to you raw. Head there early in the morning to catch vendors auctioning off their freshest meat!
After, spend the early part of the afternoon making your inner geek squeal in delight during a 4D movie at a CGV Cinema at Wangsimni. For ₩18,000, you can purchase a 4D-X ticket and feel your seat jerk, water splashing and scent filling the room during the movie.
Before dinner, roam around Ewha Women's University and get some shopping done. Here you will find some of the cheapest yet trendiest clothes! End the day walking through the streets of Hongdae and take in the atmosphere of the artsy and indie scene. The nightlife is bustling with underground musicians and the place is decorated with urban street art.
Also read: 24 Fun Things to Do in Seoul on Your Very First Visit
Are you feeling excited to visit all these places yet? Arm yourself with this itinerary and have a Seoul-good time!