Winding roads lined with vibrant rhododendron blooms leading its way to the twinkling glacial lakes, acres of lush verdure meadows intercepted by gushing waterfalls, and the majestic Teesta river cutting across the enchanting silence of mystic monastery towns in the valley – Sikkim is everything that a passionate traveller's dreams are made of. Located in the northeastern region of India, one can safely term Sikkim as one of India's best-kept secrets. Although the state is yet to be discovered by commercial tourism to India, the natural beauty of Sikkim is unparallel to any and promises to mesmerize all kinds of travellers – be it adventurous or leisure tourists.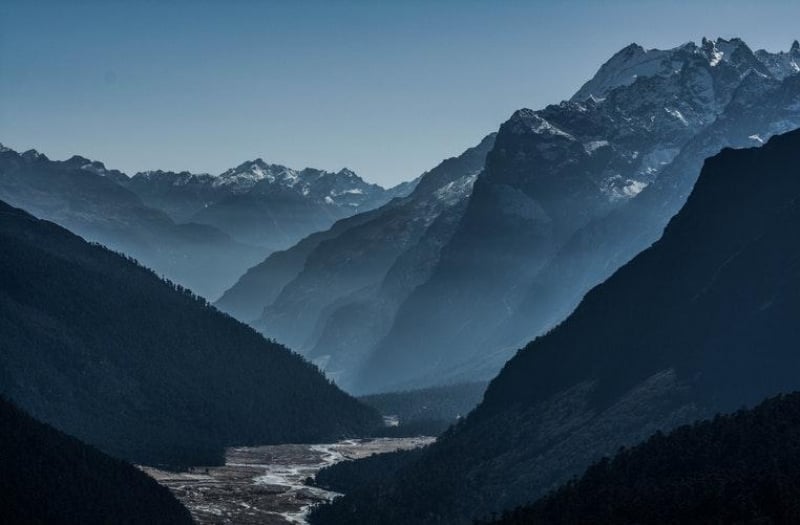 One of the 29 states of modern India, interestingly Sikkim was an independent princely state under the protectorate of India till 1975, when it joined the country as its 22nd state. Since then, Sikkim has maintained its position as not only one of the foremost multiethnic states but also as one of the happiest. A person travelling to Sikkim – one of the smallest Indian states – is bound to be mesmerized by various tribal communities that inhabit this colourful land. In fact, Sikkim is the only state in India that has as many as 11 official languages.
Keeping all these statistics aside, if you need just one reason to visit this east Himalayan state, it would definitely have to be its bewildering picturesque beauty that we promise will purge your soul of all the worldly woes. Now, if you are travelling to Sikkim for the first time, you must know that it comprises of four districts, covering each of which may take anywhere between a week to a fortnight, if not more. In this article, we shall acquaint you with the bustling capital of Sikkim – Gangtok – and the excursions you may take from there within a span of five days to a week. This prospective itinerary shall offer you a bit of everything that Sikkim has to offer – colourful Buddhist monasteries, peaceful hikes through the misty pine and rhododendron forests and, of course, to one of the most famous glacial lakes of the state.
How To Reach Sikkim
Being one of the smallest Indian states high up the mountains, Sikkim does not boast of any international airport. The closest international airport from Sikkim is located in Kolkata, West Bengal, from where you can either take a connecting flight to Sikkim's only airport, Pakyong Airport. Alternatively, you may fly to Bagdogra Airport from any major airport of the country. It is a fairly large airport in West Bengal's Siliguri, about 125km from Gangtok. Private and shared cabs ply regularly between Bagdogra and numerous tourist destinations in Sikkim.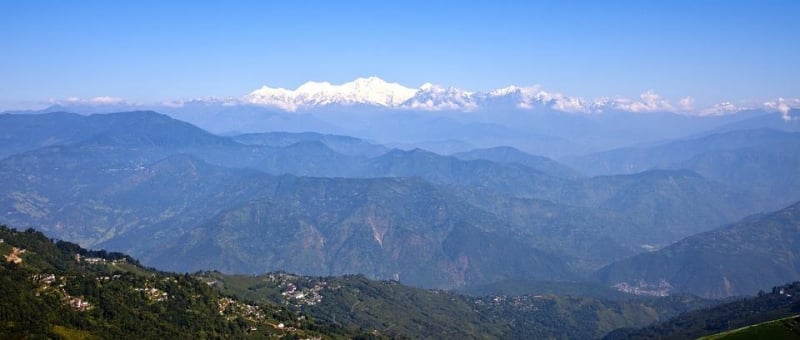 For the tourists on budget, the New Jalpaiguri Railway Station – located around 117 kilometers from Gangtok – is well connected to the rest of the country. Both AC and Non AC sleeper coaches are available in these trains for the comfort of the travellers.
Once you are in any major town of Sikkim, you may find ample of options for shared and private cabs for both day trips as well as round trips within the state. Public buses are also frequently available – these are one of the cheapest options to travel across the state or to the neighbouring state of West Bengal though not the comfiest.
What To See When In Sikkim
For a traveller on a week-long trip to Sikkim, making its capital city – Gangtok – the base is always the safest option. Located at an elevation of 1,650 meters, Gangtok experiences cool summers and chilly winters with occasional snowfall between December to February. This great temperate weather presents a large window for tourists to enjoy Sikkim's awe-inspiring views and multiethnic culture to the fullest. Here are three places that you ought to visit on your maiden trip to Sikkim –
1. The Tibetology Museum and Rumtek Monastery in Gangtok
If you are someone who loves to acquaint with the culture of the place as much as experience its vivacious natural beauty, a visit to the Tibetology Museum in Gangtok should be prioritized. After knowing numerous facts about Buddhism as a religion as well as the numerous archaic monasteries that dot around Sikkim from the museum, it is always a good idea to follow this trip up with a visit to a monastery. In this case, we recommend visiting the Rumtek Monastery, which is the largest monastery in Sikkim and also the seat of the third highest monk in Tibetian Buddhism, the Karmapa Lama.
2. A day trip to the Tsongmo/Changu Lake and Nathu La Pass
A trip to Gangtok can never be complete without a visit to the Tsongmo Lake (also known as the Tsomgo and Changu Lake). Located at a height of 3,753 meters and at a distance of 40 kilometres from Gangtok, Tsongmo lake is one of the numerous alpine lakes of the state. However, what makes this lake all the more special is the way the surface of the lake reflects various colours with the change in seasons. Once you are here, do not forget to gorge on some piping hot instant noodles (sold by locals) to ward off the biting nip in the air.
You may club your trip to Tsongmo Lake with the Nathu La Pass, which is the Indo-Chinese border located at an elevation of 4,310 meters and is an offshoot of the erstwhile silk route. However, if you are keen to visit Nathu La, talk with a local tourist agent as you require a prior pass to visit this military zone, which also houses a war memorial.
3. Experience Great Views Of Mt. Kanchenjunga From Yakten
After spending around three days in Gangtok, we would suggest you to spend a relaxing couple of days in Yakten. A little hamlet around 31 kilometre from Gangtok, Yakten promises bewildering landscapes with crimson rhododendron blooms brightening up the terraced paddies. A clear day promises you a grand view of the massive Kanchenjunga up close. And since Yakten is literally cut off from the tourist radar, you can enjoy great "digital detox" here, spending time with your near and dear ones or learning more about the culture of Sikkim from your host here.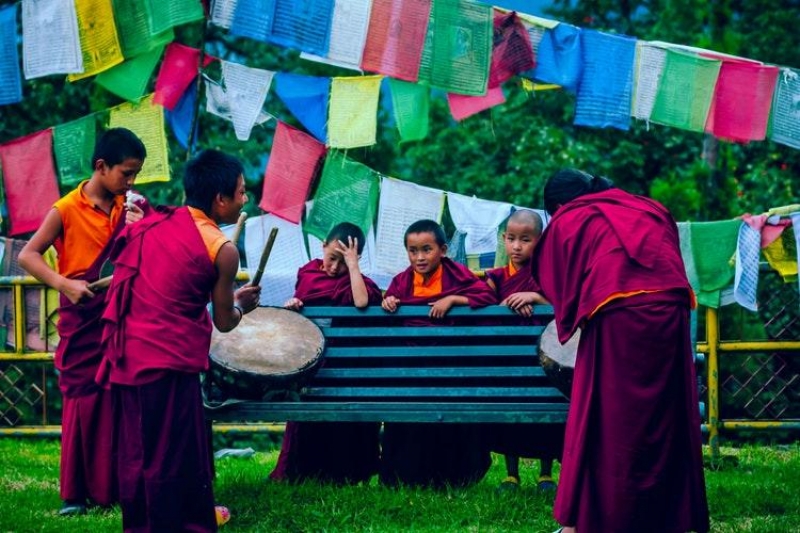 What To Eat In Sikkim?
If the rest of India is known for its spicy curries and soft (if oily) flatbreads, Sikkim is known for its variety of flavourful yet less spicy Tibetian delicacies. We won't be wrong if we term Sikkim as the heaven for Tibetian culinary specialties. However, this does not mean that you would only get to eat Tibetian food here – expect to sample aromatic tea (freshly brewed Darjeeling tea) and numerous types of continental dishes here, especially in Gangtok. Here's enumerating few items that you HAVE to sample in Sikkim –
1. Piping hot momos: You will not do justice to your trip to Sikkim if you don't sample the succulent momos or Tibetian dumplings. Although the authentic momos traditionally call for pork filling, chicken and even vegetarian momos are pretty famous here. Just hop on to any cafe or roadside eatery in Gangtok's MG Marg to have the best momos ever.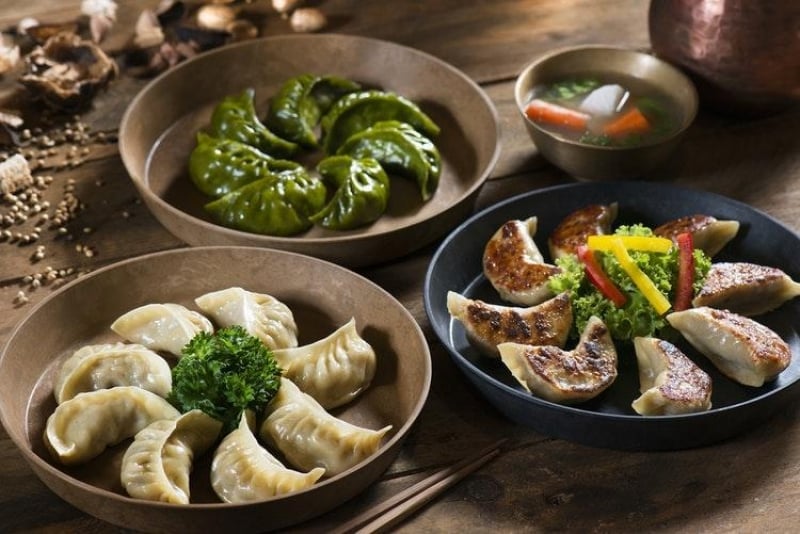 Thukpa or Tenthuk

: Nothing beats devouring a bowl of steaming noodle soup to beat the chilly nights of Sikkim. Thukpa is a traditional Tibetian noodle soup made with lots of vegetables and meat. However, considering the fact that India has a good vegetarian population, all the eateries in Sikkim offers its vegetarian variant as well. So, if you are a vegan travelling to Sikkim, finding appropriate food will not be difficult.

Freshly brewed Darjeeling tea:

Darjeeling, which is known across the world for its tea plantations, is situated just around 98 kilometres from Gangtok. So, you can expect to sample aromatic first flush and other variants of black tea at almost all nooks and corners of the state. In Changu Lake or the more alpine regions of the state however, majorly milk tea is served, which especially compliments the chilly climate of the areas.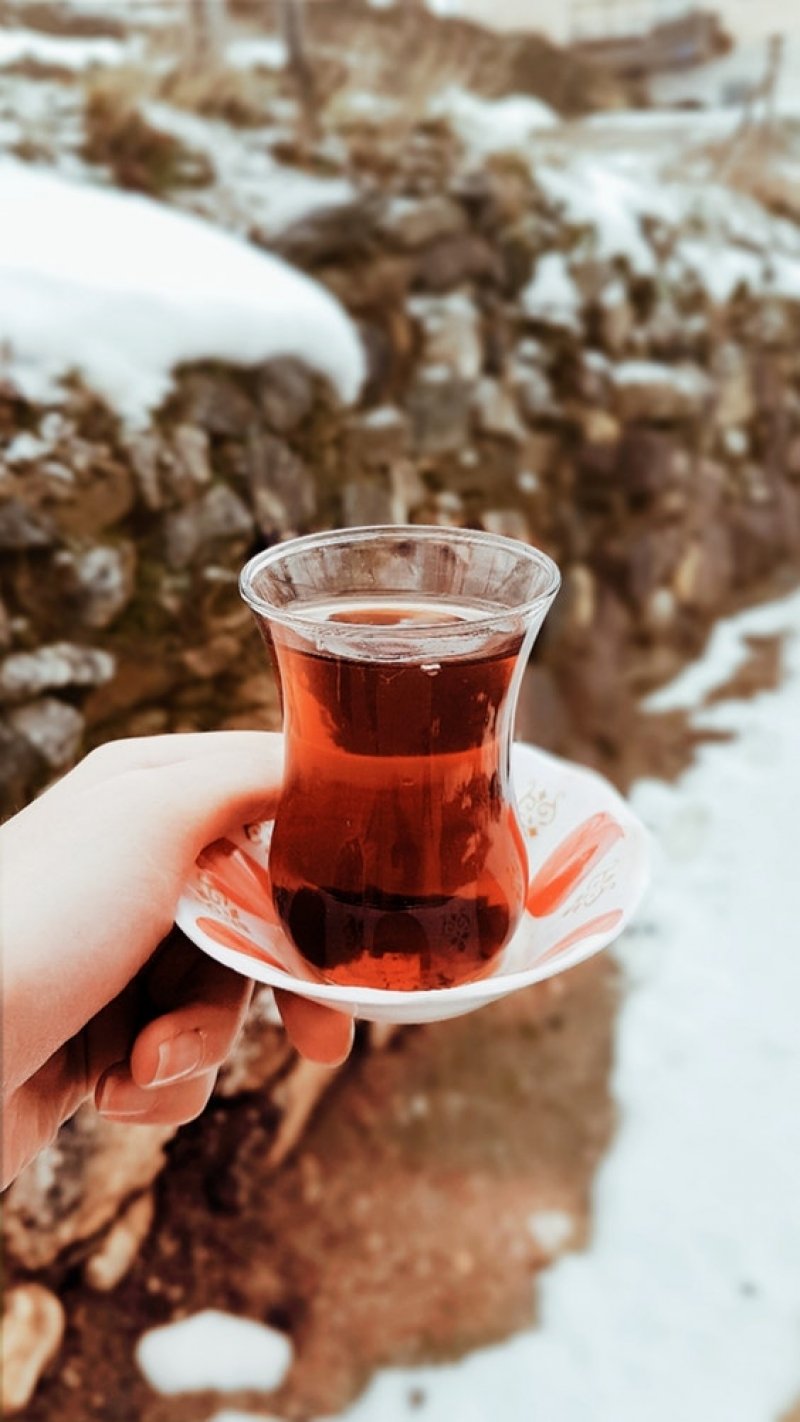 Where to stay in Sikkim?
Being a major tourist destination in the northeast of India, Gangtok offers great accommodation option for all kinds of travellers. However, for other regions of Sikkim barring a couple of bigger towns, local homestays may be the sole option.
1. Elgin Nor Khill
This erstwhile royal guesthouse belonging to the King of Sikkim has now been converted into luxurious boutique hotel. The best part, however, is that it is bejewelled with artifacts and arts that reflect the rich cultural past of this land.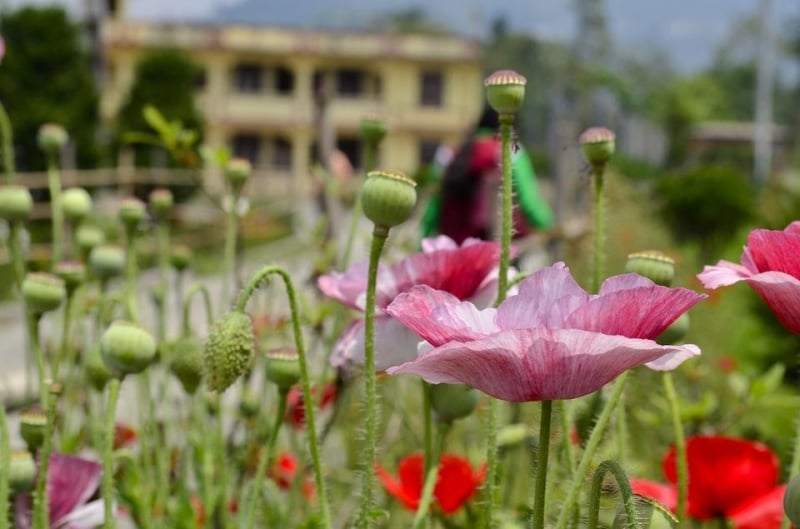 2. Tang Along Backpackers Hostel
For backpackers and travellers looking for a budget staying option, the Tang Along Backpackers Hostel may just be the perfect place to stay, meet fellow backpackers and share stories. The best part of this hotel is that it is absolutely centrally located, with most of the best cafes and eateries at a stone-throw distance. Also, its close proximity to the bus and cab stations is commendable.
3. Yakten Village Homestay
Located in Yakten – as the name suggests – this homestay offers mesmerizing view of the east Himalayan range. However, expect just the basic facilities like clean rooms and washrooms, and home-cooked food from this place, just like most of the homestays in this hamlet.
Tips for a wonderful stay in Sikkim
Sikkim is one of the most peaceful states in India with nearly zero crime rates. So, if you are planning even a solo trip here, your trip should be absolutely glitch-free. However, make sure you book your accommodation in advance to avoid any untoward experiences.
Although Sikkim experiences good weather all year round, it is best to avoid coming here during the monsoons – between July and September. The wet season often experiences gigantic landslides, which could dampen your entire trip. Also, wet season or no, an umbrella or a raincoat must always be in your travel bag!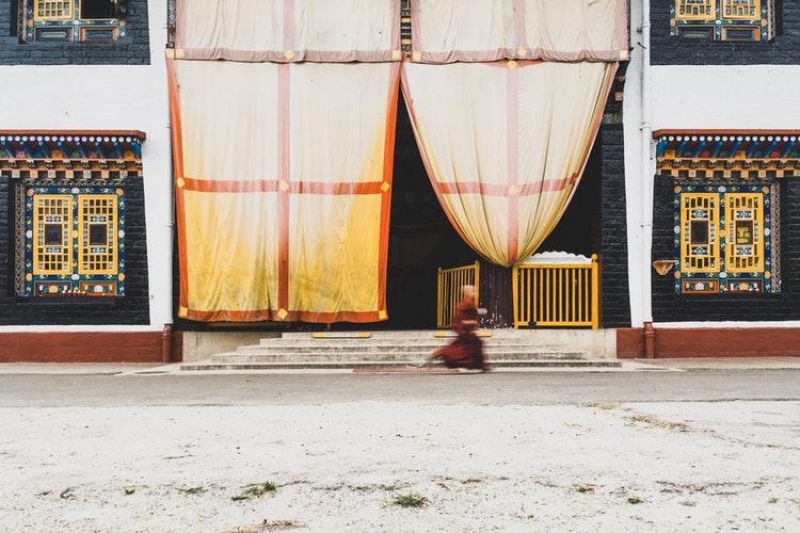 Last but not the least, keep some time off in Gangtok to explore the nook and corner of MG Marg in Gangtok. From quaint cafes to archaic curio shops, you will be spoilt for choice as far as shopping and food is concerned. So, pack your bags and explore this well-kept secret of India now!