India is truly a feast for the senses. The country has an abundance of otherworldly landscapes that look like they're straight out of a Nat Geo handbook, offers a food scene that's exceedingly exquisite and vibrant, and is filled with mountain-tops and vast wildernesses with some of the freshest air you'll ever inhale. Plus, basically a million other experiences nowhere else can afford you with!
Many still hold stereotypes of India as a travel destination that's unsafe, chaotic and, most typically, unhygienic. Like what they all say – "better pack those food poisoning pills"! So, unless you're allowing these overgeneralizations rule out your travel plans to one of the most stunning countries in the world, scroll on and revel in these 20 beautifully-shot photos.
Don't be too surprised to find yourself booking the next flight out to this incredible nation after the major eye-feast; the travel bug is real!
1. Thar Desert, Rajasthan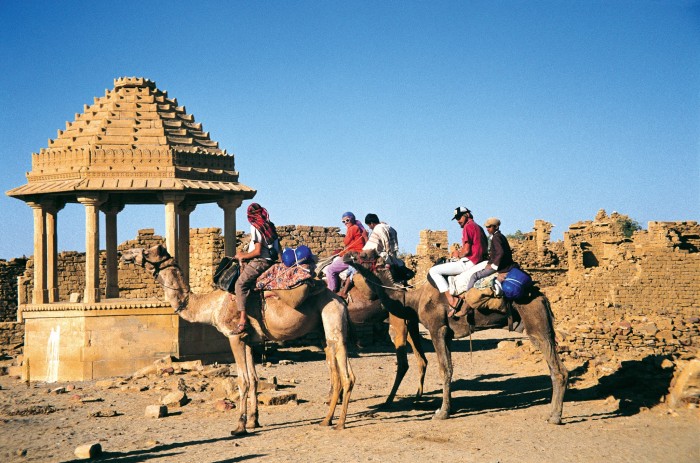 Image credit: India Tourism Board
The Thar Desert, otherwise known as the Great Indian Desert, serves as a natural border dividing India and Pakistan. This subtropical paradise is a popular attraction for camel tours, camping and even visits to the tribal villages.
2. Corbett National Park in Nainital District, Ramnagar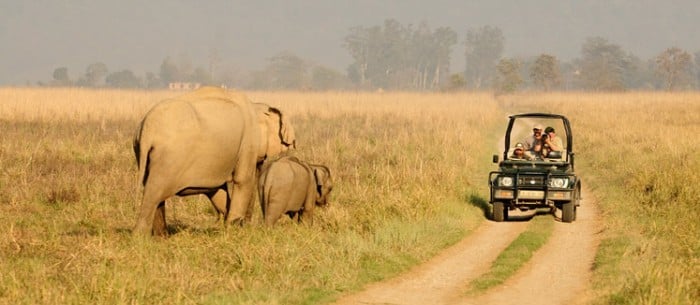 Image credit: Corbett National Park
It's not just in Africa that you can head to for a taste of wildlife. Bet you didn't know that you could do this in India too! Corbett National Park is a highly popular tourist haunt situated in India's Uttarakhand State, and is home to over 1000 species of flora and fauna.
3. Camping under the stars in Ladakh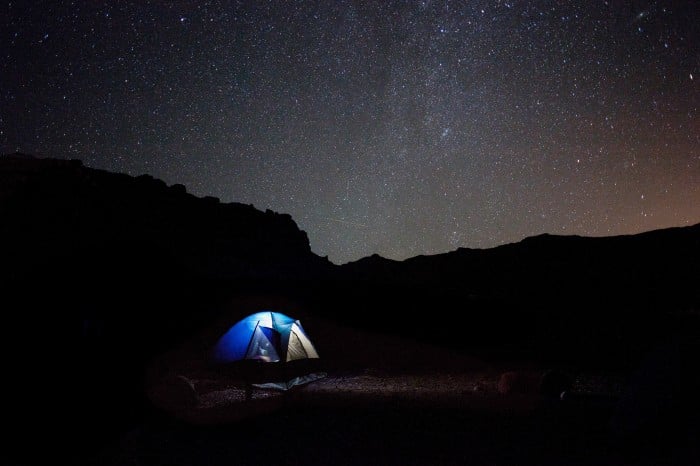 Image credit: Richard
If you're living in an urban jungle like Singapore, you'll be lucky to even be able to see more than three lonely stars at once. But in India, it's a whole different story. Just imagine a view like this accompanying you to sleep – you'll probably be the closest to heaven as you'll ever be.
4. Aerial View of Gangtok, Sikkim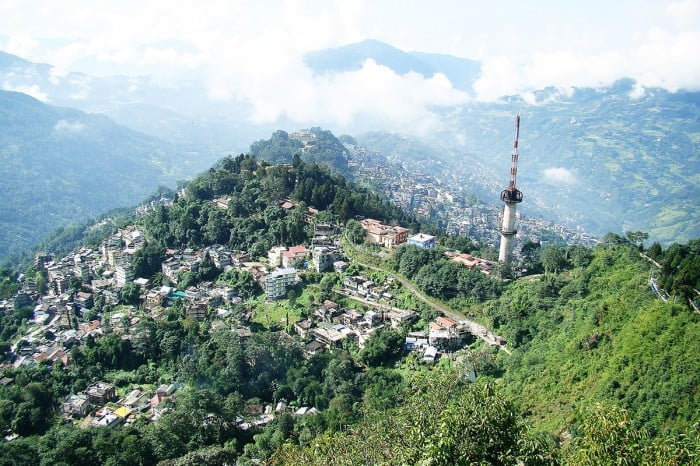 Image credit: Kailas98
Sikkim's Himalayan mountain ranges are popular amongst hikers and Gangtok, its capital on a ridge 1700 meters above land, is quickly becoming a tourist-favorite as well. Perfectly marrying modernity and culture, Gangtok is a bustling town you have to include in your itinerary for a taste of an incredible India.
5. Nubra Valley, Ladakh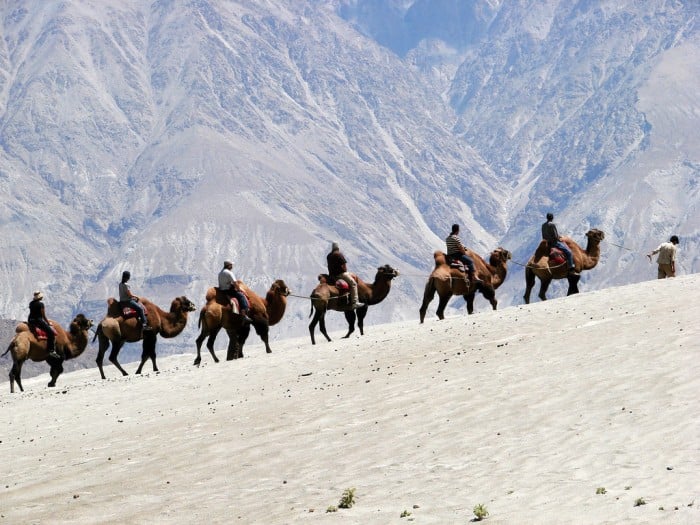 Image credit: Karunakar Rayker
Nubra Valley is located among the sub-districts in Northeastern Ladakh, and its ethereal beauty offers some of the most picturesque views in India. One of the best activities to do here would be to go on a camel safari.
6. Bioluminescence (a.k.a blue waves) at Juhu Beach, Mumbai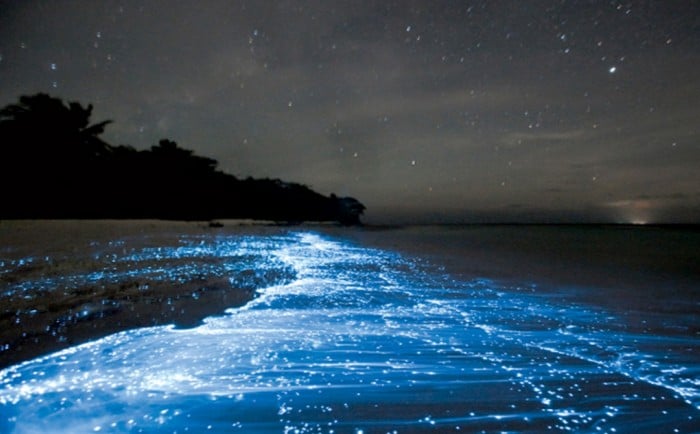 It's hard to believe, but this natural (yes, 100% un-photoshopped!) phenomena is actually caused by tiny organisms called phytoplankton which emit neon hues along the shoreline. Sadly, bioluminescence occurs sporadically and also rarely so if you're unable to witness it first-hand, a stunning photo like this has to suffice.
7. Ganges River bank, Varanasi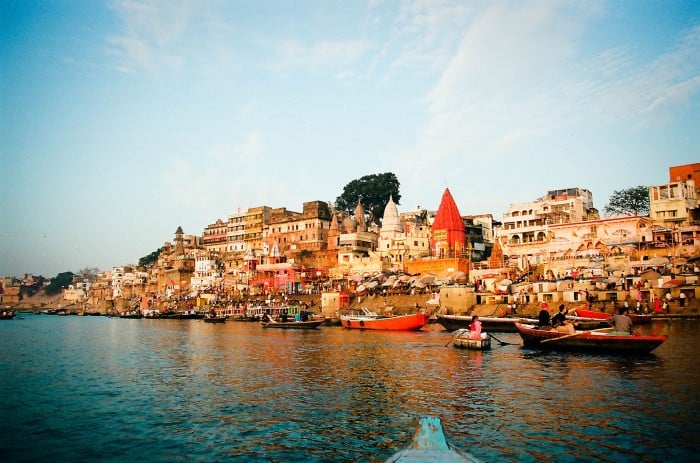 Image credit: Jeeheon Cho
Varanasi is a city sitting on the bank of The Ganges River, which flows through India and Bangladesh. Millions of Hindus depend on this sacred river for its daily needs and it's definitely a destination to include in your India itinerary. I mean, just look at it! Enough said.
8. Cattle fair in small town Rajur, Maharashtra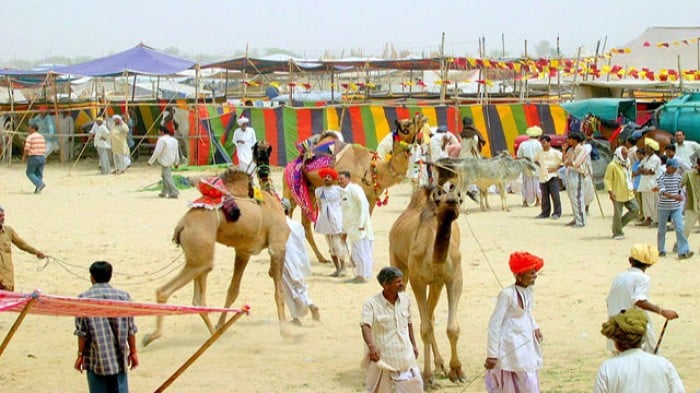 Image credit: Footprint books
Throughout the year, towns all over India hold live cattle fairs where locals gather to trade their cattle, goats and elephants amongst many other animals. Some of these bazaars even have competitions like camel races and 'Longest Moustache'. What can we say? #IncredibleIndia indeed.
9. Sinthan Top, Kashmir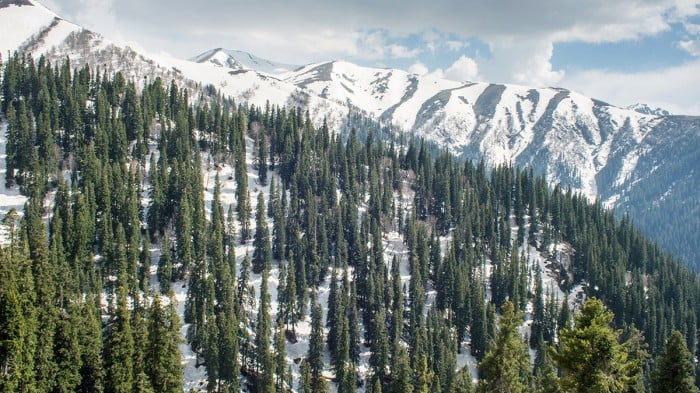 Image credit: Mike Prince
Heads up, adrenaline junkies! South Kashmir's Breng Valley, Sinthan Top, is an increasingly popular site for mountaineering, trekking and skiing. This is due to it being nested 12000 feet above sea level. Imagine that!
10. Charminar, Hyderabad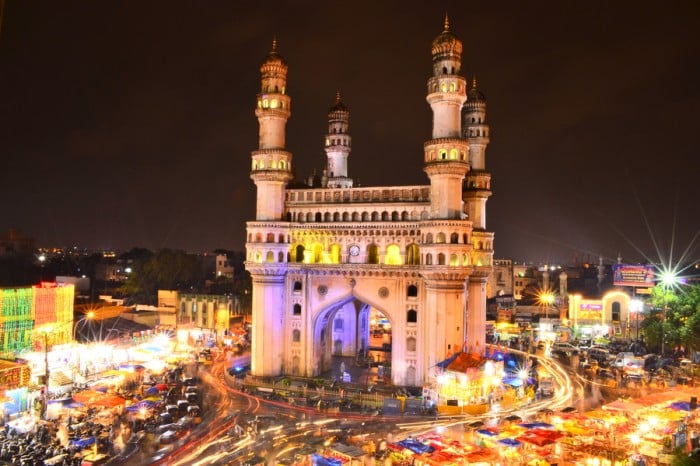 Image credit: Mahi Budhiraj
This historical beauty right here is one of India's most iconic buildings, dating all the way back to 1591. Not only is it an alluring sight from afar, but the intricate carvings that you'll see close-up are equally enchanting as well.
11. Kulu Valley, Himachal Pradesh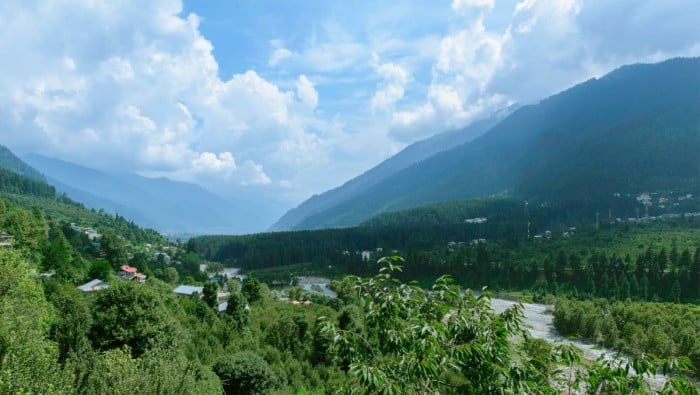 Image credit: ManoharD
Kullu is otherwise known as 'Valley of Gods', and aptly so! The region basically consists of stunning valleys after valleys. Drawing people from all around the world – from filmmakers to adventure-seekers – this is a hot-spot for many especially due to its high-altitude and spectacular scenery.
12. The COLOURFUL Holi Festival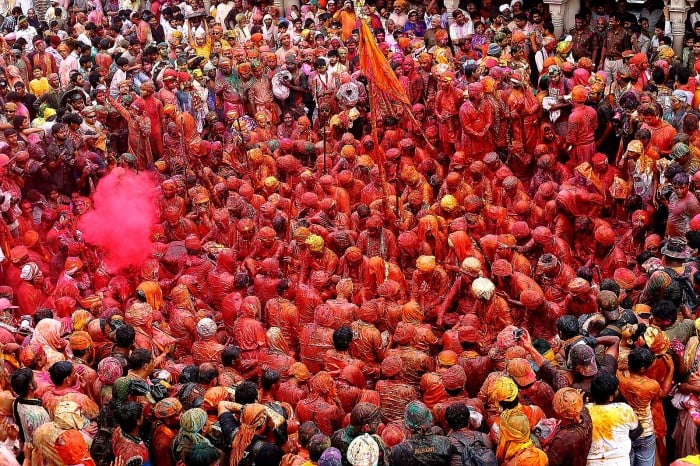 Image credit: Narender9
Celebrated a day after the full moon in the month of Phalguna, this spring festival has locals drenched in colored powder, water and a huge dose of gaiety. Make sure your trip coincides with this festival so that you can join in the splashing fun!
13. Taj Mahal, Agra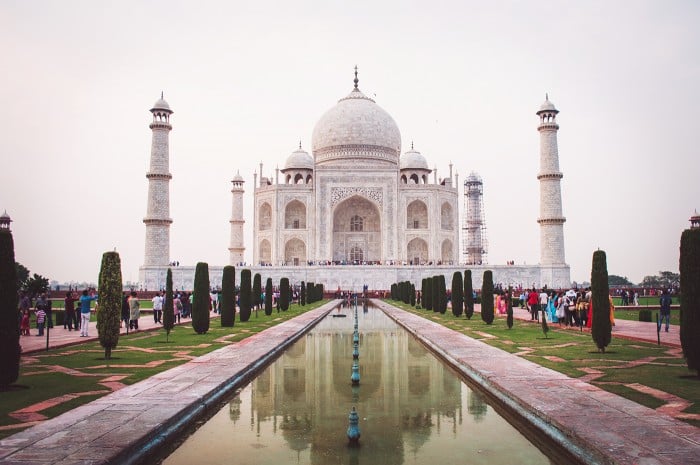 Taj Mahal is inarguably one of the most beautiful marble structures in the world. Built over 300 years ago, this classic Indian beauty is also known as the 'Monument of Love', and attracts a whopping three million visitors a year.
14. Sunset at Matla River, Sundarban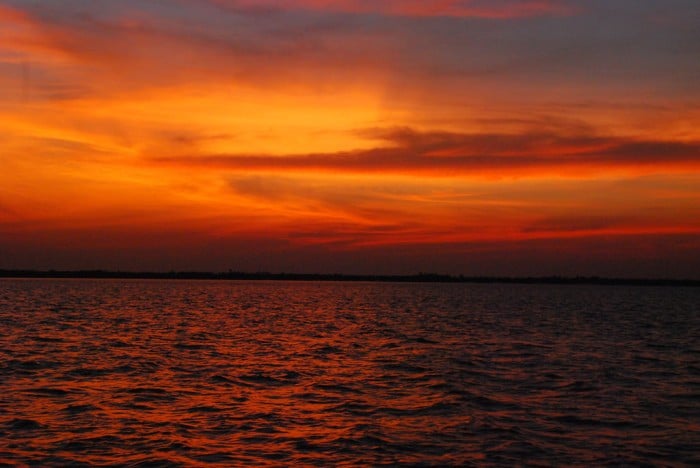 Image credit: Sayamindu Dasgupta
This sea of burning red and orange hues is an eye-feast you can delight in at Matla River, famed for its unblocked view of the enchanting sunset every dusk. It's also where over 300,000 pilgrims take a dip in every Makar Sankranti (Hindu harvest festival) day!
15. Sunset at Maha Bodhi Temple, Bodhgaya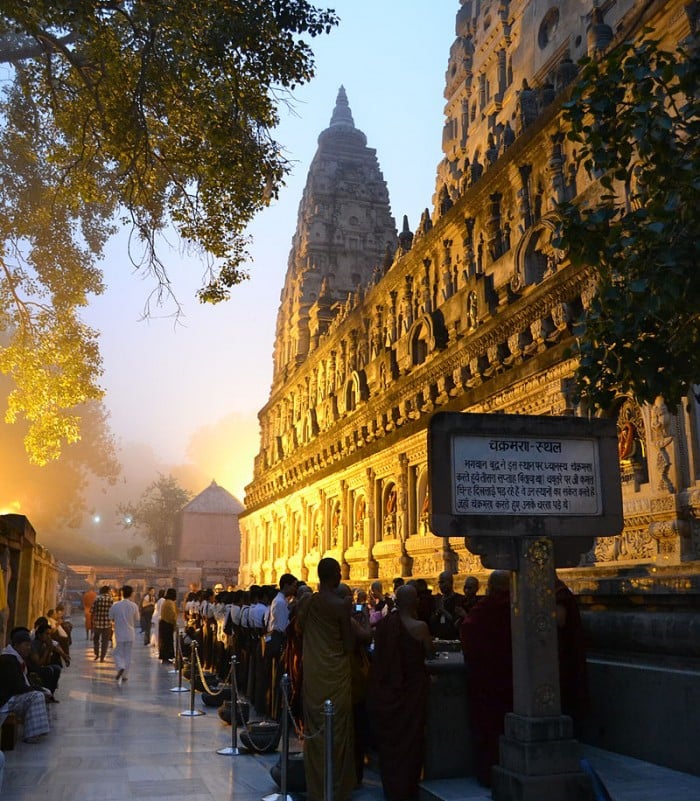 Image credit: Tevapapras
This UNESCO World Heritage Site houses a descendant of the Bodhi Tree where Buddha gained enlightenment, making it one of India's holiest Buddhist sites. And at dusk everyday, this 2000 year old brick temple shines in its fullest glory – a sight you definitely need to see for yourself!
To end off, did you know that there are sloth bears in India? If you don't know what these adorable creatures look like, prepare to go ga-ga with this photo: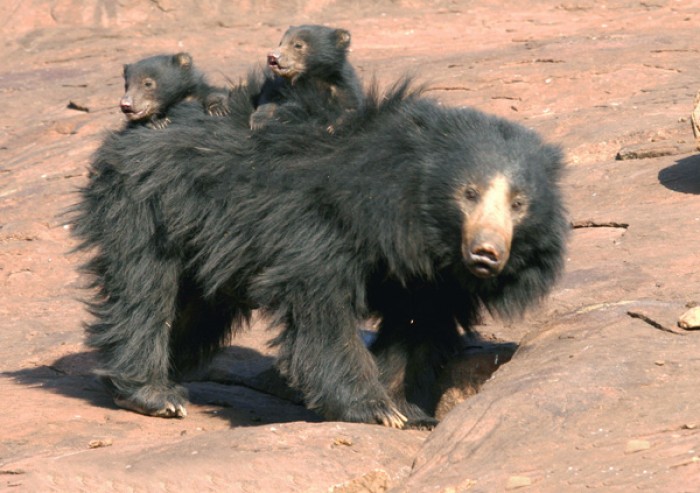 Image credit: Samadkottur
Aren't those the cutest things you've ever seen? You can spot these at Kudremukh National Park in Karnataka, which is densely populated with a large myriad of wildlife. Besides sloth bears, you might even be able to spot a leopard… or two.
Visit the Incredible India website or their Facebook page for more gorgeous pictures of India to feed that wanderlust! Now tell us again. Why haven't you made a trip there yet?
---
Brought to you by India Tourism Singapore.