India is arguably the most diverse country in the world. From its climate and natural landscape to social class, religion and culture, this country showcases every extreme condition imaginable. With such great diversity, India could be a chaotic place to some, but to others, it's a great destination to seek peace and find spiritual refuge.
If you're up for a spiritual journey in India, make your way to these five sacred places and who knows, you might just return home with a peaceful state of being and a sense of spiritual enlightenment.
1. New Delhi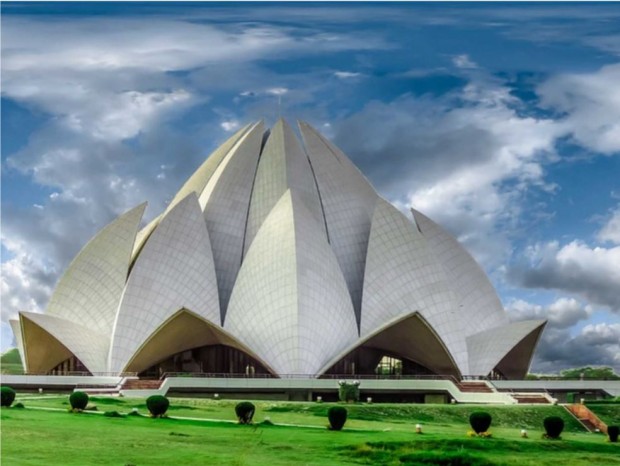 Get started at the capital city of New Delhi. Although it can get a little crowded, you can still find peace and comfort at the museums and historic sites dotting the metropolitan. This is the best place to get acquainted with India and learn about its interesting history, rich culture and various religious influences with Hinduism being the dominant religion.
Some of the must-visit attractions in New Delhi include the National Museum, Qutb Minar, the Rajghat, which is the final resting place of Mahatma Gandhi, and the Lotus Temple, one of the world's most iconic architectural feats.
2. Sravasti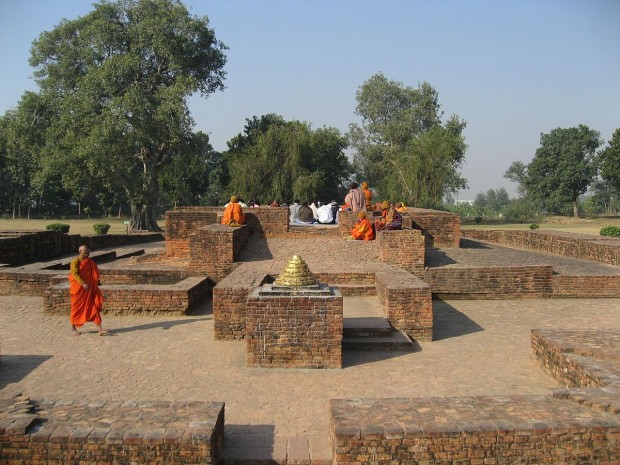 Image credit: Bpilgrim
If you are particularly interested in following Siddhartha Gautama's life and his teachings, Sravasti is one of the places you need to explore. It is believed that Lord Buddha performed some miracles in this ancient city. Today, it is regarded as a holy place where you can find old stupas and magnificent monasteries which stood the test of time.
Make sure you explore the remains of the three ancient buildings: Anathapindika's stupa, Angulimala's stupa and Jain Tirthankara temple. And just outside the ancient city lies Jetavana monastery, a popular pilgrim destination where meditation and chanting are performed at Buddha's hut Gandhakuti and the Anandabodhi tree, a holy tree which is said to be planted by Buddha's main disciple Anand.
Also read: 25 Photos That Will Make You Fall In Love With India
3. Bodh Gaya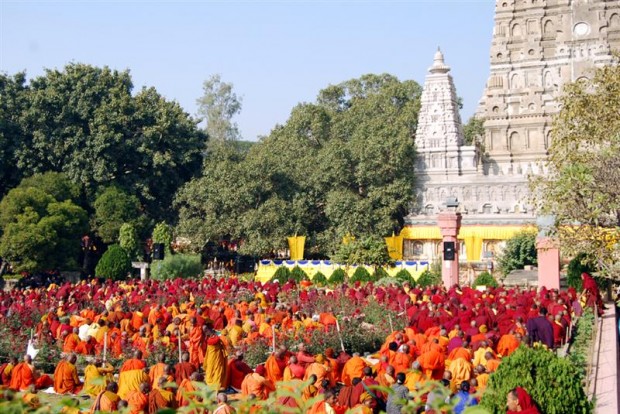 Image credit: oogiboig
After Sravasti, you have to visit Bodh Gaya in the Indian state of Bihar. You definitely wouldn't want to miss the place where Lord Buddha attained a perfect state of enlightenment under the sacred Bodhi Tree. Head to the Mahabodhi Temple, a UNESCO World Heritage Site, and join fellow pilgrims in prayer and meditation.
4. Kushinagar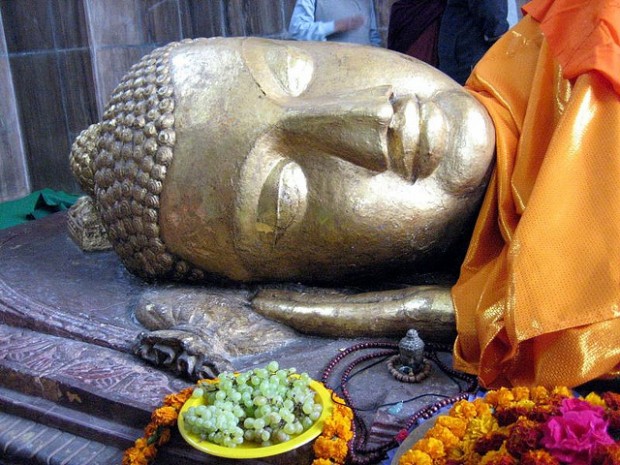 Image credit: Prince Roy
Another sacred destination you need to visit is Kushinagar, a town in the Indian state of Uttar Pradesh. It is believed to be the place where Lord Buddha entered the state of Mahaparinivana (death). Kushinagar (Mahaparinivana place) is one of the four holy places to be visited by every Buddhist pilgrim at least once in their life together with Lumbini (birthplace), Bodhgaya (enlightenment place) and Sarnarth (first sermon place).
Some of the impressive structures not to be missed in Kushinagar include the Golden Statue of Buddha in Wat Thai Kushinara Temple, the reclining statue of the Buddha in the Parinirvana Stupa and Buddha's cremation stupa Ramabhar Stupa.
Also read: 18 Reasons You Should Travel To India
5. Ganges River in Varanasi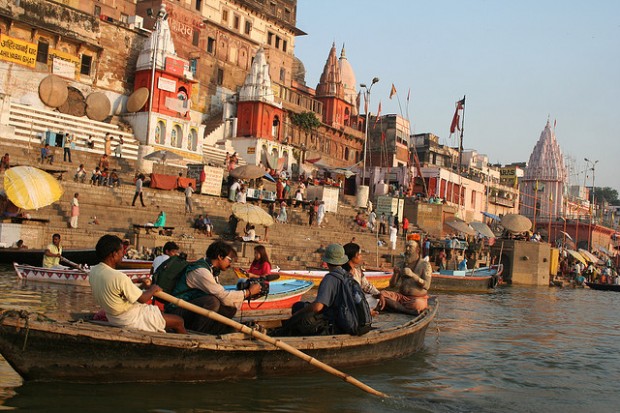 Image credit: Jon Rawlinson
Your spiritual journey in India would certainly be not complete without experiencing a cruise along the Ganges River in Varanasi. Running through the countries of India and Bangladesh, this trans-boundary river is considered by the Hindus as a holy river. Nothing is more divine for a Hindu devotee to rest in peace in this river and be released from the cycle of rebirth, and nothing is more astonishing for a visitor to see people bathe, drink and do religious rituals like cremation in the ghats (river front steps) along the river.