Having travelled to a number of places here, I now proclaim Jodhpur – the Blue City as my favourite place in India! 🙂 Nothing quite beats the experience there – rich culture, warm people, riot of colours, like-minded travellers and obviously… the fifty (+++) shades of blue!
Jodhpur is fondly called the "Blue City" because many of the traditional housing (known as havelis) in the Old City are painted in shades of blue/indigo, with the belief that the colour helps to ward off both heat and mosquitoes. Scientifically, we're not sure how effective that is, but visually and artistically, it makes a wonderful sight and a photographer's dream come true.
Also read: 7 Days in Ladakh, Jammu & Kashmir, India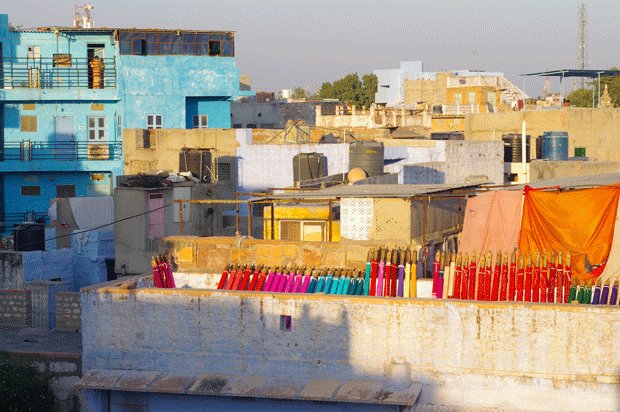 Jodhpur was a last minute trip we scheduled in for 2013, realising that we really don't have that much time left in India and there's just SO MUCH to see. And because every travel guide advises time in the Old City, we set off for Jodhpur without any itinerary – just two plane tickets and a booked accommodation at Bristow's Haveli – a B&B set in a haveli in the middle of the Old City.
Day 1
After arriving at the Jodphur airport, our host – Phil, greeted us and led us to a tuk-tuk (auto-rickshaw) that would bring us towards Bristow's Haveli. As Bristow's is nestled within the narrow lanes of the Old City, the tuk-tuk dropped us off at a main junction and we walked a short distance to the haveli. Even though it was just a short 3 minutes walk, I kept trailing behind, ooh-ing and wow-ing at the various sights and sounds. The haveli itself was really charming – complete with a little garden, stone steps, an open-aired roof-top offering a great view of the Fort and painted in blue (of course!).
After setting our things down, we wandered off into the streets of the Old City, without any agenda but just to soak in the atmosphere and snap away crazily with our cameras. People are generally friendly and will say "hello" or "namaste". We do get quite a fair bit of "China? Korea? Japan? Hong Kong? Malaysia?" thrown our way, but on the whole, they are not aggressive or ill-meaning.
One highlight was chancing upon the Sambhali Trust Boutique. The shop features handmade items by underprivileged Rajasthani women as part of a development and empowerment program. The trust specifically works with the Dalit community who continue to experience discrimination due to their low standing in India's supposedly defunct caste system (but in reality, it is still very much alive). This NGO is helping the women to break their cycle of poverty by teaching them valuable practical skills. If you are visiting Jodhpur, why not pop into the boutique to show your support and pick up some very unique handmade gifts?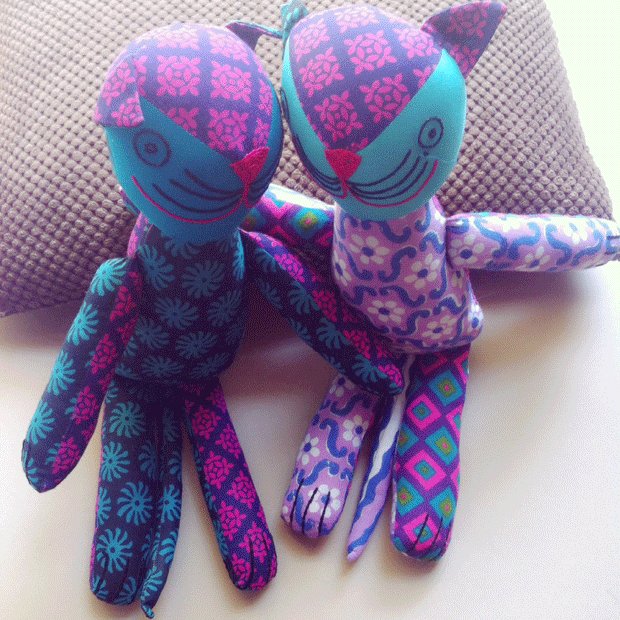 For dinner, we had it at the roof-top restaurant at Pal Haveli. The food is pretty good, but what was phenomenal was the aerial view it offered of the Clock Tower and Sadar Market: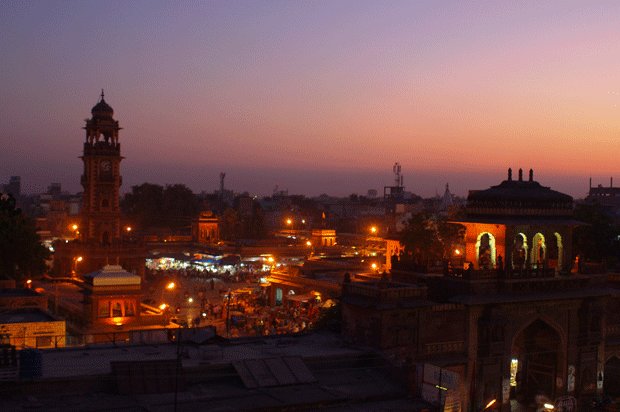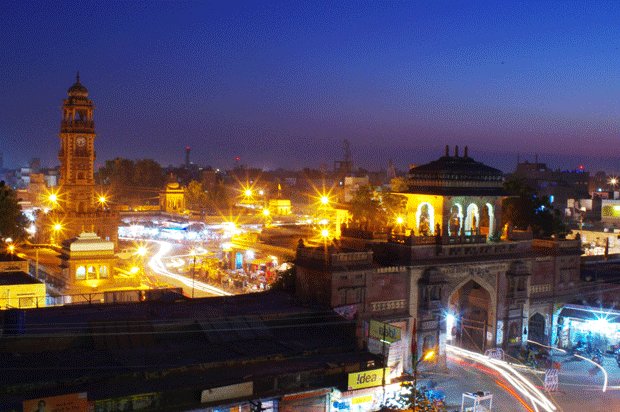 Day 2
We took the advice of a couple staying at Bristow's and spent the entire day at the Mehrangarh Fort, one of the largest and best-preserved forts in Rajasthan and the whole of India. We took up the audio guided tour and that was pretty good, though some parts were pretty… not note-worthy. Importantly, just pay attention to your surroundings and soak it all up – the intricate details of the architecture and the aerial view of the Blue City. It is at the top of the fort where you completely understand how this city earned its name. If you venture down towards the garden, you will stumble upon a deserted, non-touristy part of the fort. Here, you will see the people who actually live within the compounds of the fort and also the dwellings that are literally a stone's throw away from the walls of the fort. Quite bizarre and completely fascinating.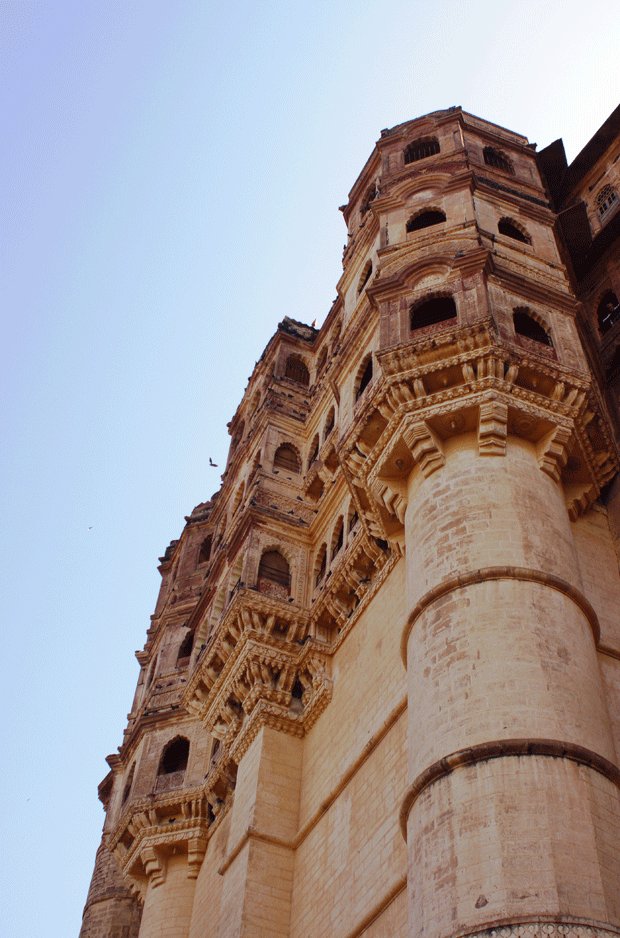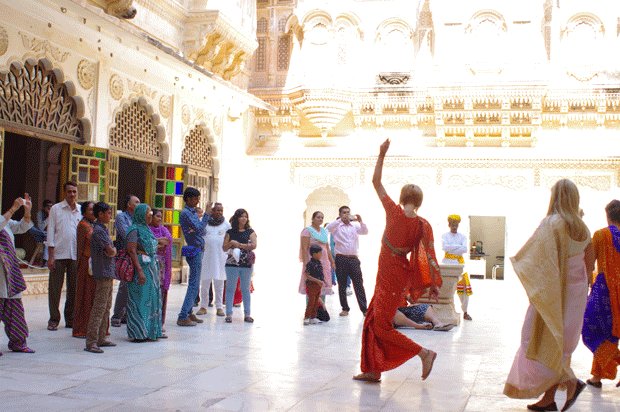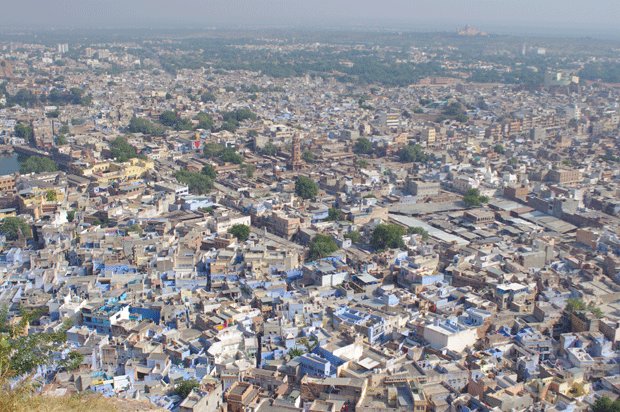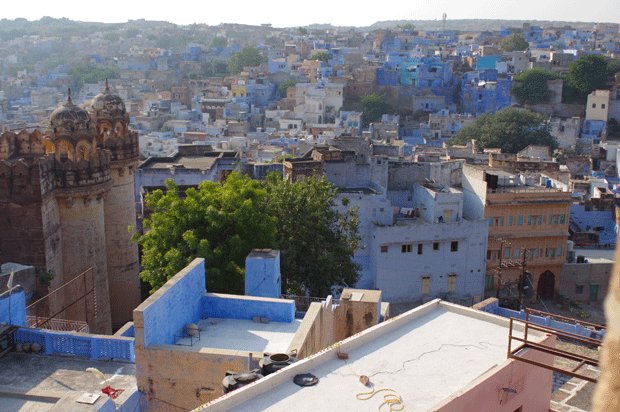 As the fort closes at 5pm, we returned to our haveli for a short rest, and then took a tuk-tuk back up to the fort for a dinner under the stars. We were fortunate that we were the only guests at the fort's restaurant that night. Whilst it was chilly, dining under the stars and with the lights of the Blue City winking back at you was an unforgettable experience.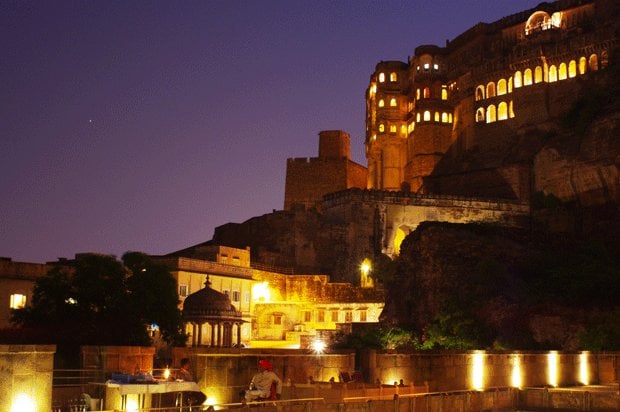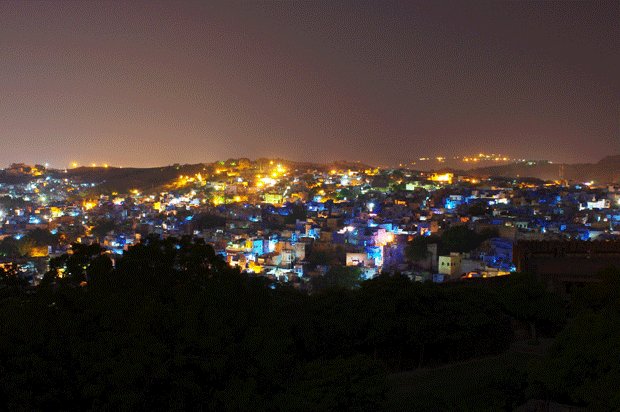 Day 3
We decided to take it easy and returned to the streets of Jodhpur for some shopping and photographing. We chanced upon a bangles shop and the owner was the third-generation – the shop was started by his grandfather. He claims to be the biggest and oldest bangle shop in Jodhpur and they export to parts of India and also Dubai. I bought some really lovely traditional glass bangles.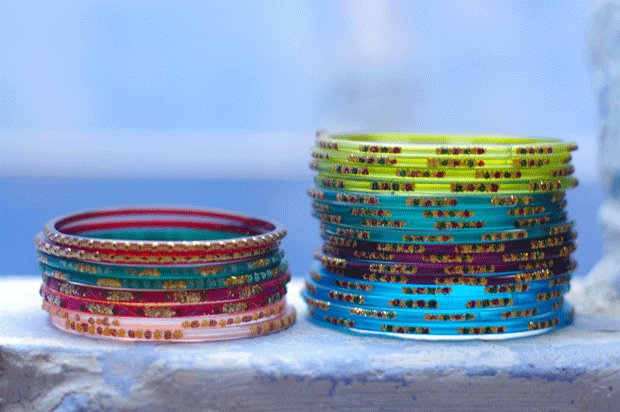 We also bought some leather products at M.R. Juti, literally a hole in the wall shop. The young man attending the shop shared that all leather pieces were hand-stitched by his father whist the embroidery was done by his mother. I love shops like that.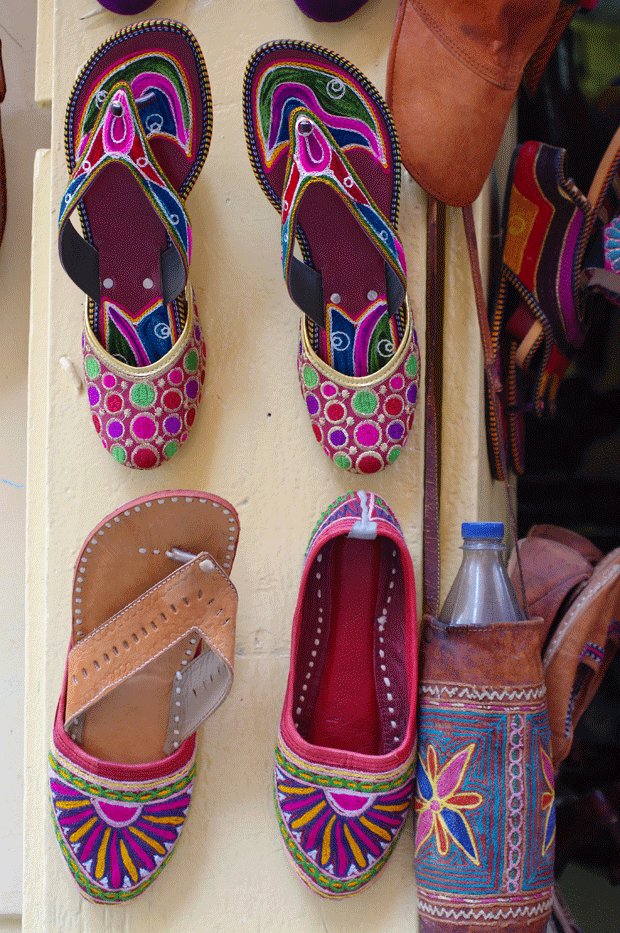 At the advice of Phil at Bristow's, we headed to Spice Paradise for some spice-shopping. The owners were so kind, lovely and helpful and insisted on making us a cup of chai.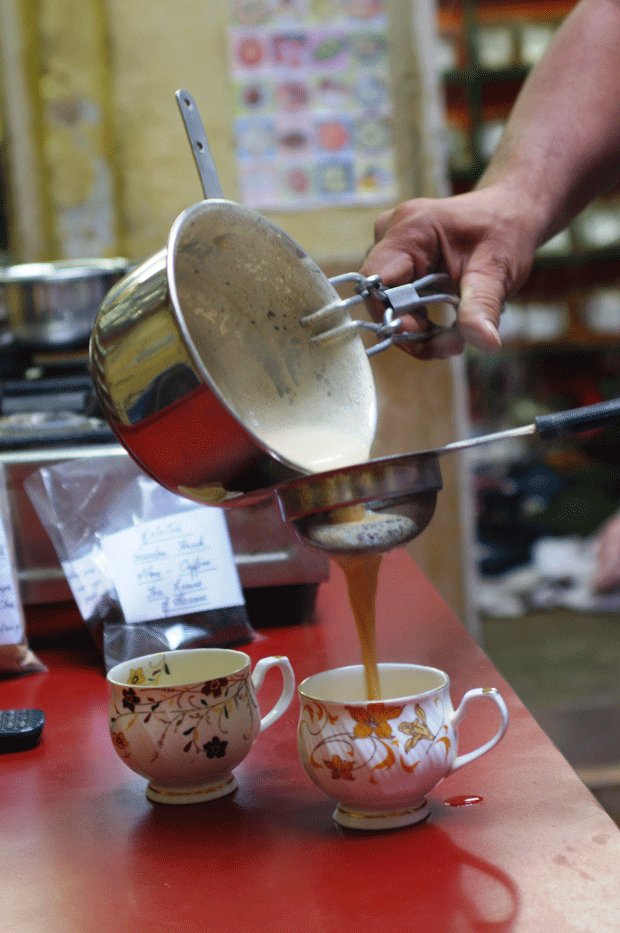 Dinner was at Bristow's Haveli, along with the other guests, where we enjoyed a lovely home-cooked vegetarian meal and great conversations. It doesn't get better than this. 🙂
Day 4
Time to head back to Mumbai! After breakfast and some lingering, Phil arranged for a tuk-tuk to take us to the airport. Fast and fuss-free. 🙂
This was a short holiday but truly one of the most memorable ones. Rajasthan is a state that was never under colonial powers and hence retained a very strong culture and traditions. You will notice that most women continue to wear the sari here and are adorned with traditional jewellery (although plastic bangles are creeping in to replace glass and metallic ones). The colours are vibrant and the people friendly. The Blue City is a place I would recommend anyone to go in a heart beat. 🙂
Also read: 10 Interesting Sightings in India
Contributed by Bellyful of Love.